Tipperary PPN April Newsletter 2023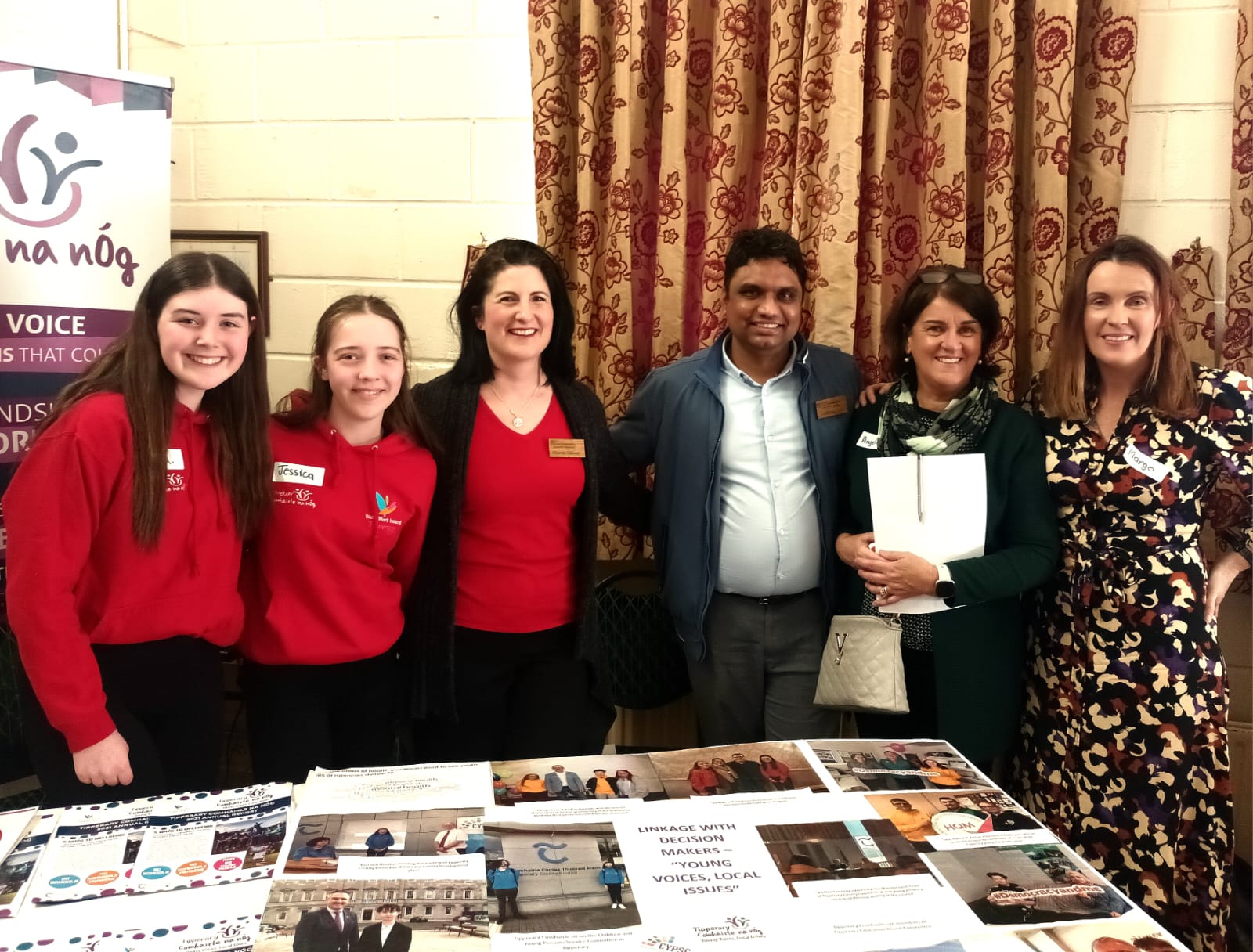 Our Spring Plenary meeting was at Rosegreen Community Hall on a beautiful sunny evening, but the crowds still came. It is always a lovely venue there with a great community spirit. The sandwiches were delicious too!
We called the Plenary 'Let's Strengthen Our Voices Together!'.
To entertain us, whilst we visited the interesting and varied community stalls that were set up by PPN member groups, networked with each other and enjoyed the finger food offered, we had the talented Cahir Men's Shed, playing their wonderful music. The 10 men then adjourned to the hall kitchen and helped to consume some of the food on offer!
The guest inputs informed us about strengthening the youth voice in the PPN (Comhairle nan Óg council members, both from Coláiste Dún Iascaigh in Cahir. seen above and their coordinator, Pauline Strappe), developing your voice around diversity creatively (One Town, One Voice) and how to ensure the community voice influences local policy making effectively (Tipperary County Council).
A coach from America, Ray Pifferer, also spoke at this well-received Plenary. He believes that to support under-represented leaders, they need, not just a mentor, but also, a coach and a sponsor, to ensure they have the resources they need, both inside and out, to develop.
The PPN 2023 workplan, along with the Memorandum of Understanding (MOU) with the county council and the two new Secretariat reps were all unanimously ratified.
To round the evening off, we had a raffle with especially handmade local crafts as the prizes, made by Martins Punculis, a Secretariat member.
We will be emailing the presentations from the night around to the people who attended the meeting, along with an online feedback form. Please fill the form in, it is simple to do yet very valuable to us in the planning of the next Plenary meeting in November. See you there!
Please contact Ruth on 087 4567111 or email her on coordinator@ppntipperary.ie to find out more about the PPN voice and how to be part of the PPN community.
This year marks the 65th anniversary of the competition and is expected to attract one of its highest level of entries to date.
The number of entries is steadily increasing and many new groups are entering the competition for the first time or returning with new enthusiasm and drive to improve their local areas. The Special Awards also continue to bring an added dimension to the completion and again this year we have an impressive array of special awards with some fantastic prizes.
The closing date for receipt of entries for this year's competition is Wednesday, 10 May 2023.
Entry forms for the SuperValu TidyTowns competition and for more information on the competition please visit www.tidytowns.ie
Entry to the competition will only be accepted by email to tidytowns@drcd.gov.ie
Get SunSmart! Children's Art Competition
The HSE's NCCP in collaboration with Healthy Ireland have launched of the Get SunSmart! Children's Art Competition. The competition is open to all primary school children and depending on their age category, are invited to complete the SunSmart colouring sheets or draw their own picture showing how to be SunSmart.
There are three age categories with a prize for the winner in each category. The three age categories are:
junior infants to 1st class,
2nd to 4th class,
5th and 6th class
The competition is designed to help educate young people about the importance of protecting your skin while enjoying time outdoors. Children and young people are particularly vulnerable to the damaging effects of the sun's ultraviolet (UV) rays. The competition runs until 17.00 on 31 May, 2023.
For details of the competition rules as well as instructions on how to enter, see the competition webpage at www.gov.ie/getsunsmart

GetAHEAD are delighted to bring you our annual careers event for students and graduates with disabilities, Building the Future! Building the Future will be a hybrid event, which means you can choose to attend the event in person at Citi, 1 North Wall Quay from 10am – 3pm or online at designated times!
Who is this event for? 
This event is for any third-level student or graduate of all ages who are actively looking for work and want to enhance their employability skills.
How do I register? 
Tickets are priced at €3 for online and €5 for in-person. Attendees must register in advance via the link below.  
Building the Future 2023 Tickets, Wed 31 May 2023 at 10:00 | Eventbrite
If you have any questions about the event, please email getahead@ahead.ie. Check out some photos from last year's event below!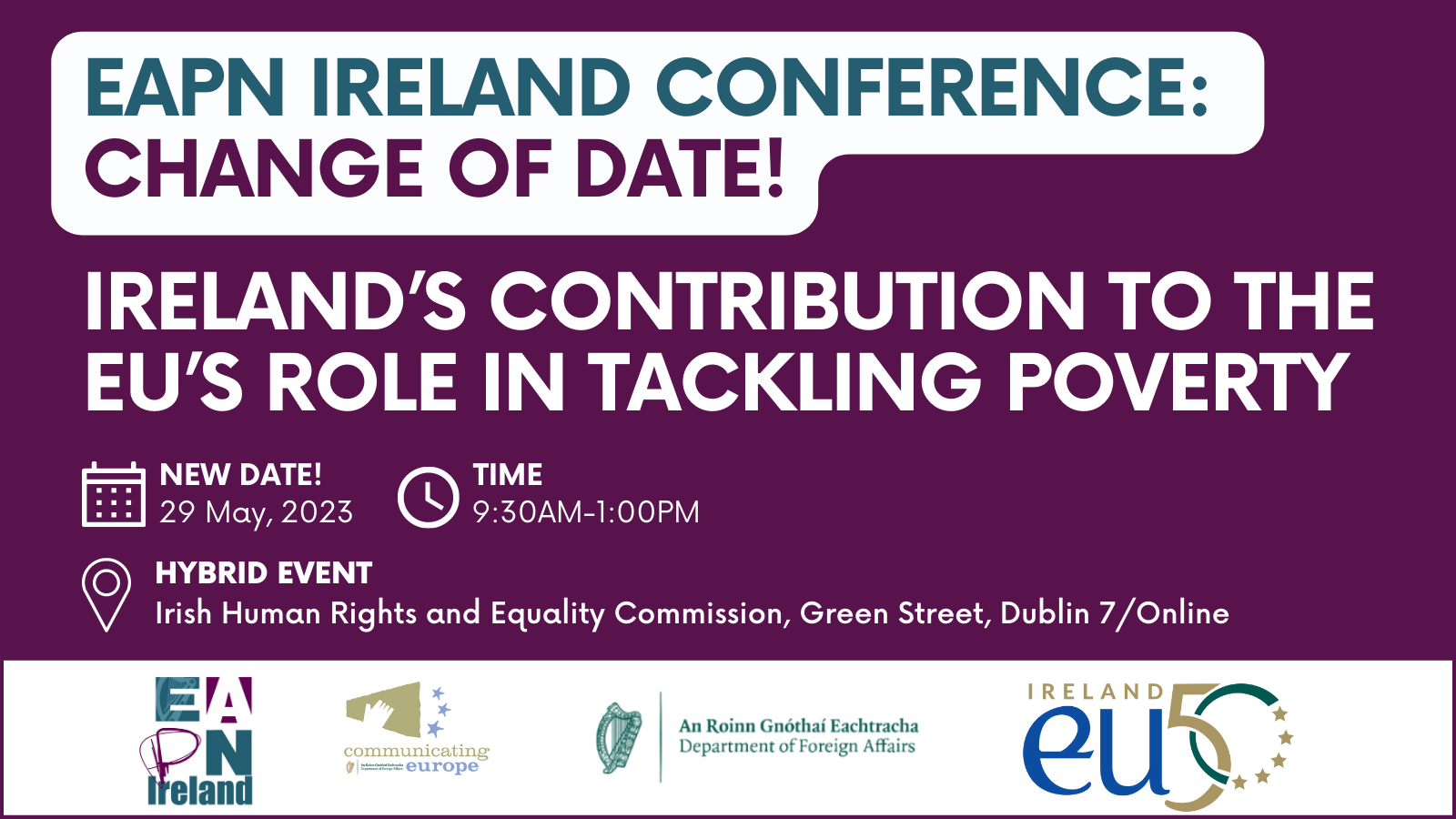 Join us to explore Ireland's contribution to the EU's role in tackling poverty over the past 50 years and the lessons learned for the future. Registration is now open.
When: Monday 29th May 2023, 9:30AM – 1:00PM
Where: Irish Human Rights and Equality Commission, 16-22 Green Street, D07 CR20, Dublin 7
Marking 50 years of Ireland's membership of the EU, this interactive and participative event will:
Explore the contribution Ireland has made to the EU's role in tackling poverty and how the lessons learned can inform Ireland's ongoing engagement.
Provide an opportunity to assess what benefits this has brought for how poverty has been tackled in Ireland.
Panellists will be facilitated to engage with each other and conference participants, and World Café style table discussions will be used to stimulate dialogue and debate among participants.
On the morning of the event, registration will open at 9:30AM. The event will start at 10:00AM, and will be followed by a light lunch at 1:00PM.
This will be a hybrid event.
More details to follow, including an exciting line up of engaging speakers. To register for this event please visit https://www.eventbrite.ie/e/irelands-contribution-to-the-eus-role-in-tackling-poverty-tickets-607357722297
Funding & Grant Opportunities
2023 Funding Opportunities for Sports Clubs & Organisations
Tipperary Sports Partnerships is delighted to announce two funding streams to develop sport and increase physical activity in Tipperary.

Scheme 1 – Coaching & Development Fund: aims to develop sport and increase physical activity in Tipperary. The Coaching Fund aims to support and develop quality coaching in Tipperary and to encourage all coaches / volunteers to undertake appropriate education and training. The Development Fund aims to support the setting up of new clubs or sections within an existing club to increase their capacity to deliver sport and physical activity and in turn increase membership and participation locally. This Funding Scheme is supported by Sport Ireland and Tipperary County Council.

The maximum that can be applied for by any applicant under this scheme is €1,000

Scheme 2 Return to Sport Fund – is part of a programme from the Government of Ireland, implemented through Sport Ireland and its network of Local Sports Partnerships to support the sport and physical activity sector with returning to activity following the easing of COVID-19 restrictions. It aims to support eligible clubs/organisations with access to funding to reopening activity for their members as
well as operational challenges.
The maximum that can be applied for by any applicant under this scheme is €1,500

Priority will be given to key target groups as identified in TSP Strategic Plan such as disadvantaged areas, older adults, young people, people with disabilities, women and girls, unemployed and ethnic minorities under both streams.

The closing date for receipt of applications under both Funding Streams is Wednesday 10th May 2023 at 4pm.

Further information, criteria and application forms are available on TSP website –www.tipperarysports.ie or by contacting the office. Tel: 052 6166201 E-mail: info@tipperarysports.ie

First Aid for Sports Clubs
The Tipperary Sports Partnership is pleased to facilitate a First Aid Course for Sports Clubs (REC 1). This course is designed to provide first aid skills to people working or operating in a rural/remote and sports  environments. REC will provide participants with the lifesaving skills, knowledge and confidence to deal with first aid realistic sport settings.
The course will cover:
Health, Safety and Welfare
Principles of First Aid,
Vital Signs Basic Body Organs and Function
Safety Casualty Care
Safe Airway Position Blocked Airway
Choking Rescue Breathing
Serious Bleeding and Wound Management
Heart Conditions
Cardio Pulmonary Resuscitation (CRP)
Scenarios practical
This training course will be held on:  Saturday 17th June from 9.00am-5.00pm TUS Tipperary(formerly LIT), Thurles Campus, Nenagh Road, Thurles, Co. Tipperary
Fee: €30.00 plus booking fee Tickets can be purchased on www.tipperarysports.ie Places will be allocated on a first come first served so early booking is advised.
Further details can be had from info@tipperarysports.ie or call 052 6166201

The Mentoring Award sits within a suite of offerings under the AIC Scheme. It aims to offer capacity building and arts practice development for collaborative socially engaged artists. Through the Mentoring Award, artists from the Artist Mentor Panel will be available as mentors to emerging practitioners, artists with a strong interested in/transitioning into collaborative socially engaged arts, artists who find themselves on the margins and feel they are underrepresented in the field of collaborative socially engaged arts, for example due to displacement or migration, and artists facing particular challenges in developing their collaborative socially engaged arts practice. There will be five artist mentors and five artist mentees.
This opportunity is for collaborative socially engaged artists at any career stage who identify with the above and are seeking support from a critical friend/guide as they develop their projects. For the five selected artists, the award offers a six-month period of capacity building and arts practice development through dialogue with an experienced collaborative socially engaged artist mentor.
for more information please visit https://www.create-ireland.ie/projectsubpage/aic-mentoring-award/aic-scheme-mentoring-award/
The closing date for Expressions of Interest is 5pm, Monday 8th May 2023

Traveller Apprenticeship Incentivisation Programme – Apprentices 
What is the Traveller Apprenticeship Incentivisation Programme?
It is a new incentivisation programme from Irish Traveller Movement that combines classroom learning with work-based learning in a company.
It involves a contract of employment from the start, apprentices are paid a salary while they learn for the duration of their apprenticeship. It offers many opportunities and is a fantastic way to start your career!
Traveller Pre-Apprenticeship is a post leaving certificate course preparing students who wish to go on to pursue an Apprenticeship. This course would support your application for apprenticeship and would give you a good insight into the work expected of an apprentice.
How many bursaries the programme will offer?
Traveller Apprenticeship Programme will offer 60 bursaries incentivisation for access to apprenticeship and pre-apprenticeship. These bursaries will help apprentices to cover associated costs such as equipment, tools, transport, etc.
20 new Traveller apprentices – who wants to start an apprenticeship;
20 existing Traveller apprentices – who is already in an apprenticeship and needs support;
20 Traveller pre-apprentice – who wants to prepare to do an apprenticeship.
How do I find an employer?
To find an apprentice employer, you can contact us via email or phone, fill the form and the Irish Traveller Movement will have details of employers seeking to employ Travellers apprentices.
How much do I get paid during the apprenticeship?
You will receive a grant of € 3,000 to support your costs to attend the apprenticeship programme. And your employer will provide details of salary for the duration of the apprenticeship.
To apply please visit https://docs.google.com/forms/d/e/1FAIpQLSeDnfZhJ6WAItny1479vbtCDZ9jSI9Zktqk4f2me1mS_suHog/viewform?vc=0&c=0&w=1&flr=0
*If you have any questions, you are not sure if you meet all requirements or need support to complete the form, please contact: apprenticeship@itmtrav.ie | 085 712 4417 / 085 712 4273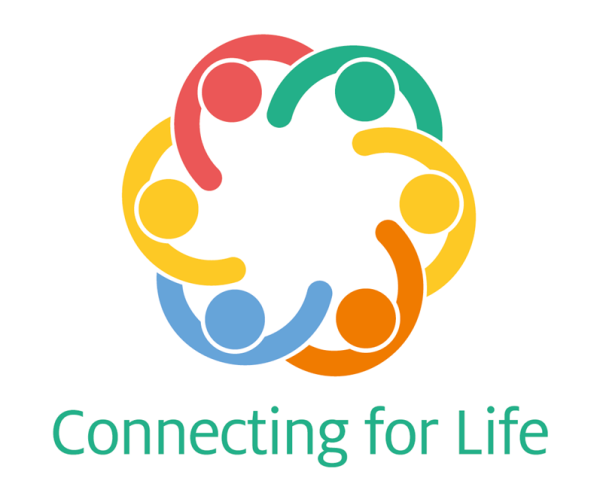 Suicide Prevention, Intervention & Suicide Bereavement Training
in the South East May & June 2023
Suicide Prevention, Intervention & Suicide Bereavement Training in the South East 
May 2023
Clonmel, Co. Tipperary – Understanding Self-Harm Thursday 11th 9:30am – 4:30pm
Waterford – safeTALK Tuesday 16th 9:30am – 1pm
Enniscorthy, Co. Wexford – ASIST Wednesday 24th/ Thursday 25th 9am – 5pm
June 2023
Waterford City –  ASIST Wednesday 14th Thursday 15th June  9am – 5pm
Kilkenny – safeTALK Wednesday 21st 9:30am – 1pm
For information on training for specific groups please contact us on 051 874013 or email trainingSRO@hse.ie or visit Thttps://bookwhen.com/sro#focus=ev-suf3-20230126093000
Community Climate Action Training Course
Climate change is the biggest threat that the earth and its inhabitants has faced. It will affect all aspects of human existence and make life more dangerous, less comfortable and more uncertain for us all. But things can be done to lessen the impacts and their effects. These are called climate actions.
Everyone must take action on climate and communities will be a vital part of the climate action toolkit. Become a climate action champion and do your bit to protect us all now and in the future This course has been organised by the South Tipperary Development Company and will be delivered by experienced staff from The Technological University of the Shannon, Cabragh Wetlands and Community Engagement Partners.
Create a Climate Action Community
More than ever, the world needs people who will lead the response to climate change in their own communities.
This course will help you and others like you in your community to be such a leader. Learn about climate change, its causes, its impacts at a local and global level and practical ways in which we can all respond as individuals, businesses, households and communities. You may have to carry some travel cost but, other than that the course is free and paid for by the LEADER programme.
 At the end of this course you will have learned
What climate change actually is
What is causing it
Why it is such a threat
Why it needs to be dealt with urgently
The kinds of global responses that are needed
How we can respond as individuals and communities with practical examples to follow
How to prepare a Climate Action Plan with your own community
How to communicate about climate action
Sources of funding for climate action
Bodies you can work with
We will use a number of different learning methods
Some online classes
Face to face workshops in your own community
A number of fieldtrips
Some reading, self-learning and tests
Preparation of a Draft Climate Action Plan
There is a time commitment involved
The programme will last until December 2023
An average of about 3 hours a week of classes every second week
There will be a break in mid-summer
Field trips will take a half day at least
There are no assessments involved in this programme
At the end of the programme, provided you have had a minimum level of attendance, you will get a Certificate of Attendance from TUS.
For more information and to express an interest  Phone: 0504 43879  Email: cabraghwetlandsmembers@gmail.com
Public Service Announcements
HSE Talking Health and Wellbeing Podcast
The HSE has launched a podcast call Talking Health and Wellbeing Podcast each week a different aspect of health and wellbeing  is discussed please see below the episodes available to date. 
Sláintecare Healthy Communities

Health and wellbeing in the GAA

Tobacco Free Ireland

Men's Health

Living Well Programme

Alcohol Action Ireland

Staff Choirs

Social Prescribing

Making the 'Big Talk' many small talks 

Mental Health
All podcast are now available on Spotify, Apple Podcasts, Google Podcasts  and on the HSE Health and Wellbeing YouTube channel.
Age Friendly Ireland Newsletter
Spring Forward –

A motivational workshop helping participants to reflect on how they are living their lives as opposed to how they want to live their lives
Caring for the carers – How positive psychology, self care & self compassion has help us to limit our chances of burn out & compassion fatigue.
Flourishing – What flourishing & thriving looks like & how we can get there
Positive teams – how we are all responsible for the energy we bring to the team & how positive communitcation can help foster happiness & wellbeing
Resilence – What helps on the tough days and how we can grow throuhgh what we go through!
find out more email sonawellbeing@gmail.com
Tipperary Together Newsletter
Find March's Together Tipperary newsletter here
If you or your community group would like to provide content to the next issue of this newsletter or add your organisation as a group that receives newsletter please email: tipperarytogether@tipperarycoco.ie