Special Edition Covid- 19 Newsletter
Message from Tipperary PPN Re Covid 19:
Dear PPN Member,
We hope this newsletter finds you well and that this maybe of some assistance to you and your group members. We are asking community groups to look out for their neighbours and the vulnerable, while adhering to social distancing measures. We urge you to be particularly mindful of those with limited local family or social support.
We have seen some incredible local responses to Covid 19 crisis since last Thursday and we are happy to share your information and initiatives through our network of members. Please let us know if there is anything you want us to share.
#communityresponceIRL
We encourage you to follow us on facebook on @PPNTipperary and twitter on @PPNTipperary
Request for Local Support and Volunteers
Tipperary PPN are working closely with Tipperary Volunteer Centre as we try to establish with community groups and local organisations what they may need and what volunteers are available to assist these areas.
If your organisation needs help email response@volunteertipperary.ie
Click here to register if you want to volunteer https://confirmsubscription.com/h/j/C6BA7FBA0E13E6EA
Finally we ask you to share the emails we send you to all members of your community organisation, you never know who may benefit from the information we send.
Stay safe everyone,
The PPN Team
PPN Contact details
Email:
Avril on coordinator@ppntipperary.ie
Sharon on admin@ppntippperary.ie
Mobile 087 4567111
Help for Employers and Employees
Your wellbeing during this time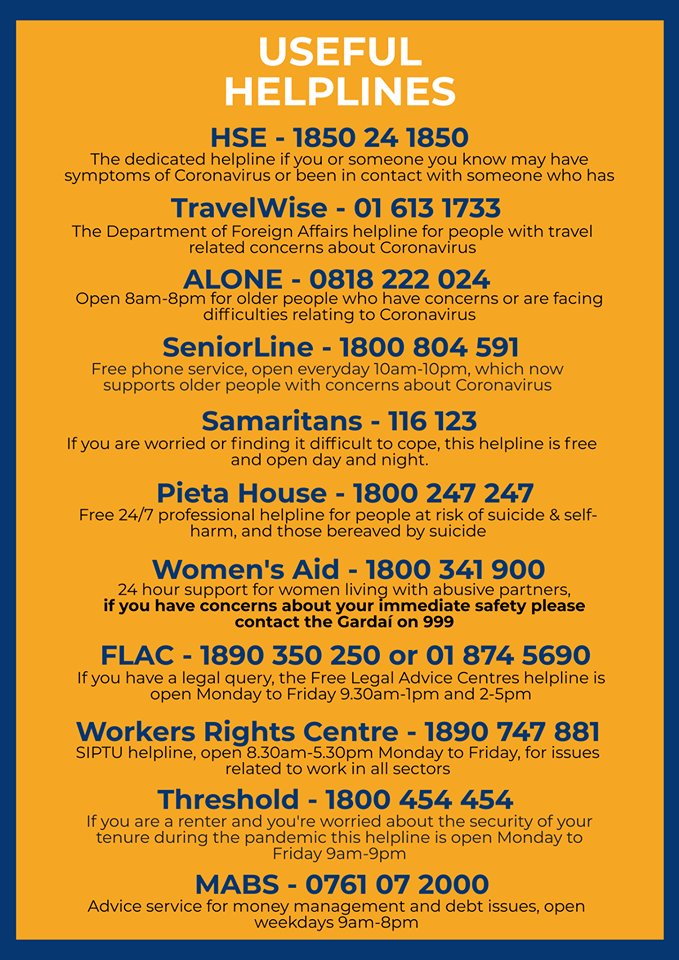 Tipperary County Council Library Service
Since all local authority libraries across the country are closed to the public since Friday last, 13 March, Tipperary County Council Library Service has been showcasing the FREE online services that are still available to all of our patrons, despite the fact that our doors are closed.
In order to access these services, you will need your library card number. Call us on 0761 06 6101 or email libraries@tipperarycoco.ie if you need help with this. If you are currently not a member you can join now by clicking https://www.librariesireland.ie/join-your-library. All of our extensive online resources can be viewed at www.tipperarylibraries.ie
We are introducing our eCourses service, Universal Class. It's ideal if you or someone you know is finding themselves with lots of time on their hands, and is looking for something productive to do with it. When signing up, you will be asked for your library card number. Click on the link below to register or sign in to Universal Class. https://lgma.universalclass.com/promo.htm Universal Class has also put together a very helpful instructional video which gives a tutorial on how to use the service. It can be viewed here https://www.youtube.com/watch?time_continue=3&v=4vZS1Dl0gZ8&feature=emb_logo
What community groups are doing in Tipperary – #communityresponceIRL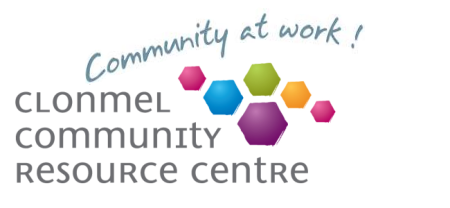 Clonmel Community Resource Centre
Clonmel Community Resource Centre has a wealth of information to offer families in need of support at this time..
We have been in the community for the community for over 20 years

We can signpost you to the right person.
We can chat in times of stress
If we can't help we will know someone who can. Please pm me or call on 052-6129143, 9am-1pm or e-mail me at catherine@clonmelcrc.ie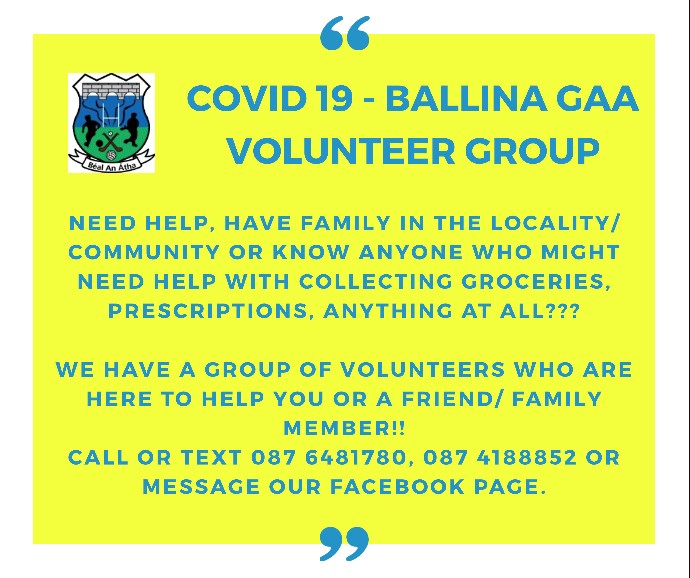 Silvermines Mens' Shed
Silvermines Mens' Shed has deferred all activities until 29th March and their members will keep in touch with each other over phone and give each other all the assistance necessary and safely.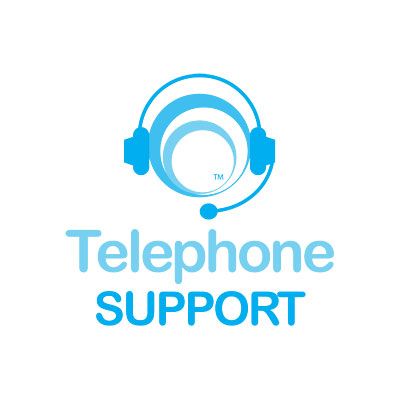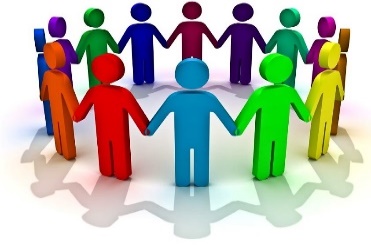 Millennium Family Resource Centre
Millennium Family Resource Centre Glengoole is closed to the public but will continue to provide parent support and advice over the telephone. If you have any queries please contact Julie on 052 9157992. We will also post daily parent support advice on our Facebook page (Millennium Family Resource Centre) with links to the Tusla Parenting 24/7 website. We are continuing to provide meals on wheels and laundry services in the Slieveardagh area – all queries to Mary on 052 9157992.
Family Resource Centres are
Open and working behind closed doors.

Working over the phone and via email

Ensuring that certain services are available to the most vulnerable in our society

Offering specific supports to their communities during this Covid19 Pandemic.

Always maintaining best practise for the individuals, children, families and groups in our communities.
'Alone, we can do so little; together we can do so much' Helen Keller
Knockanrawley Resource Centre
Office hours 9am-5pm until otherwise directed. No groups or courses until further notice
Services are:
Through appointment: one to one support and information via phone or face to face, following stringent HSE guidelines

Through appointment: access to Organic Garden for walking, gardening advice, meditation, gentle exercise, again practicing social distancing etc. Can be accompanied, if desired.

Foodcloud food donation project open on Tuesdays midday – only through application to collect.
Contact Ruth Smith knockcdp@gmail.com or 062 52688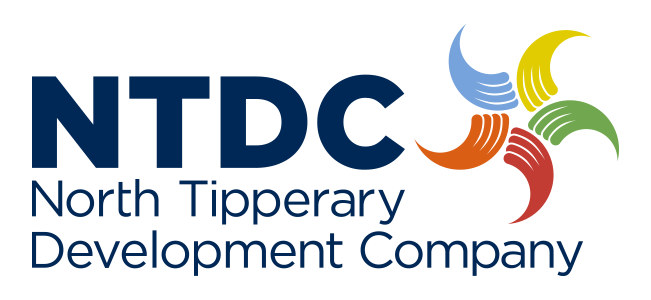 Just a reminder that we are still providing email and phone supports where possible throughout all programmes. Feel free to contact our offices in Nenagh, Thurles and Roscrea or if you have a more direct number, please give us a call or text.
If instructed to attend our office by special appointment, please call beforehand and let us know you are on the way to ensure there is a staff member present to deal with your query.
We hope that you remain safe and well during this time. https://www.ntdc.ie/contact-us/
NTDC Locations
2nd floor, Friars Court Nenagh, Co. Tipperary E45 KN59
067 56676 | receptionHO@ntdc.ie
Main Street, Roscrea, Co. Tipperary E53 XP82
0505 24166 or 0505 24168 | reception@ntdc.ie
1 Kickham Street, Thurles, Co. Tipperary E41 D935
0504 90579 | thurlesreception@ntdc.ie
Little Learners, Tullaskeagh Knock Rd, Roscrea, Co Tipperary E53 RX77
087 6774609 – 0505 23568 | bsmall@ntlp.ie
First Steps, New Line, Roscrea, Co. Tipperary E53 T680
087 360 2812 | bsmall@ntlp.ie
Kickback Youth Cafe, Rosemary St., Roscrea, Co Tipperary E53 C859
0505 24462
Job Club, Unit 1, Ground Floor, Friar's Court, Nenagh, Co. Tipperary E45 DK07
067 34900 | l.conlon@ntdc.ie

South Tipperary Development Clg staff will continue to deliver our services to community groups and individuals. Work will carry on in all our offices across South Tipperary. However, we would appreciate your cooperation in keeping visits to the offices to a minimum.
You can contact us on 052 7442652, email info@stdc.ie or on Facebook or Twitter where we will post updates.
Our Offices are:
Cahir: Carrigeen Business Park. info@stdc.ie 052 7442652
Tipperary Town: 3 Drives Family Resource Centre 062 80831
Cashel: Spafield Family Resource Centre 602 62632
Clonmel: Place 4U: 087 440 7935
Carrick on Suir: Comeragh View 051 641066
National Action Plans and Press Releases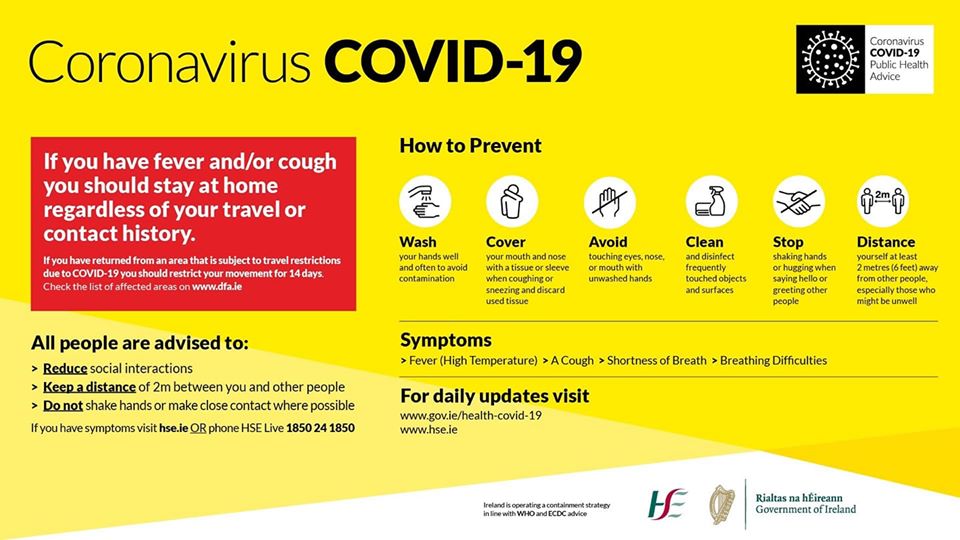 If you wish to update the contact details, we have held for your group and guarantee up to date information please email details to coordinator@ppntipperary.ie *If you no longer wish to be a member of PPN Tipperary and would like to unsubscribe please email coordinator@ppntipperary.ie
(Please note that by unsubscribing your group will no longer receive further first hand information in regards to Funding/Grants/Events/Information etc that may be of help to your organisation)*