Tipperary PPN September Newsletter 2023
Sinethemba Mavuso, Spoken Word performer and Minister Joe O'Brien, Minister of State for Community Development, Integration and Charities

In Bru Boru, Cashel, a beautifully located venue, on the UN International Day of Peace, a launch of 'Diverse Tipperary', the Tipperary Migrant Integration Strategy took place.

It was a celebration, not just of the UN International Day of Peace, but also, of nationalities and communities coming together, in peace, to work together to leave no one behind in Ireland.

This year's theme was Actions for Peace: Our Ambition for the #GlobalGoals. It is a call to action that recognises our individual and collective responsibility to foster peace. Fostering peace contributes to the realisation of the Sustainable Development Goals (SDGs) and achieving the Sustainable Development Goals will create a culture of peace for all. Tipperary PPN unveiled their new SDG banners for the day that was in it!

The attendees were entertained by Ukraine performers, who sang and played music, as they enjoyed refreshments, after the launch. The talent also included some moving spoken word by a Zimbabwe poet and a captivating display of Hindu traditional dance, celebrating Lord Ganesha's birthday.

The launch was part of a collaborative project between the Tipperary PPN, who had their new PPN information brochure in seven different languages, on display, and the Tipperary County Council Community and Enterprise section.
A great turnout for the Tipperary County Council Migrant Integration Strategy launch
Draft Local Authority Climate Action Plan 2024 – 2029
Section 5 of the Climate Action and Low Carbon Development (Amendment) Act 2021
Tipperary County Council has made a Draft Local Authority Climate Action Plan (LACAP) for the period 2024 – 2029.   The Draft LACAP sets out how the local authority can promote a range of mitigation, adaptation and other climate action measures, to help deliver the Government's National Climate Objective to achieve, by no later than the end of 2050, a transition to a climate resilient, biodiversity rich, environmentally sustainable and climate neutral economy. The Draft LACAP is accompanied by an Environmental Report, prepared in accordance with the European Communities (Environmental Assessment of Certain Plans and Programmes) Regulations 2004 (S.I. 435 of 2004 as amended by S.I.
200 of 2011) for Strategic Environmental Assessment (SEA) and Appropriate Assessment (AA) Natura Impact Report,
pursuant to Article 6 of the Habitats Directive 92/43/EEC.
A copy of the Draft LACAP and associated documents is available to view online at https://consultations.tipperarycoco.ie 
From Thursday, September 21, 2023, until Monday, November 6, 2023, inclusive, the Draft LACAP is also accessible for viewing  during public hours in the  following locations:
Civic Offices, Emmet Street, Clonmel, E91 N512
Civic Offices, Limerick Road, Nenagh, E45 A099
Civic Offices, Castle Avenue, Thurles, E41 KA44
Civic Offices, New Street, Carrick on Suir, E32 YV00
Civic Offices, Rosanna Road, Tipperary, E34 WD51
Clonmel Library, Mick Delahunty Square, Clonmel, E91 YW66
Nenagh Library, O'Rahilly Street, Nenagh, E45 AK50
Thurles Library, The Source, Cathedral Street, Thurles, E41 K802
Carrick On Suir Library Fair Green, Carrick-on-Suir, E32 X860
Tipperary Town Library, Excel Centre, Mitchel Street, Tipperary, E34 EW20
Making a Submission or Observation
Written submissions or observations regarding the Draft LACAP, SEA Environmental Report and AA Natura Impact
Report, are invited from members of the public and other interested parties.
Submissions or observations may be made online via the Councils Public Consultation Portal at https://consultations.tipperarycoco.ie or in writing (marked "Draft Local Authority Climate Action Plan") to: Climate Action Coordinator, Environment and Climate Action Section, Tipperary County Council, Civic Offices, Emmet Street, Clonmel, Co Tipperary, E91 N512  no later than 4.00 p.m. on Monday 6th November 2023. Late submissions will not be accepted.
Please consider the following in making your submission:
Submissions should be in ONE medium only i.e. online or in hard copy.
Submissions or observations should include your name and address and, where relevant, details of any organisation, community group or company etc. you represent.
Children, or groups or associations representing the interests of children, are particularly encouraged to make  submissions or observations.
Written submissions or observations with respect to the Draft LACAP, made within the period stated, will be taken into consideration before the making of the LACAP.
Please ensure that no vexatious, libellous or confidential information, including confidential information relating to a third party (in respect of which the third party has not, expressly, or impliedly in the circumstances, consented to its disclosure) is included.
All submissions/observations will be subject to the Data Protection Act 1988-2018 and the Freedom of Information Act 2014.
Public Information Drop-in Events
Council staff will be available during the hours 3.30pm to 5:30pm to provide guidance on the Draft LACAP and on the
consultation process, you are welcome to come along to:
Tuesday 17th October – Thurles Library, The Source, Cathedral Street, Thurles, E41 K802
Wednesday 18th October – Nenagh Library, O'Rahilly Street, Nenagh, E45 AK50
Thursday 19th October – Clonmel Library, Mick Delahunty Square, Clonmel, E91 YW66
Tuesday 24th October – Tipperary Town Library, Excel Centre, Mitchel Street, Tipperary, E34 EW20
Wednesday 25th October – Carrick On Suir Library Fair Green, Carrick-on-Suir, E32 X860
If you require more details, please contact the Environment and Climate Action Section at 0818 06 5000 or email climateaction@tipperarycoco.ie. You may also visit the Council Climate Action webpage at https://www.tipperarycoco.ie/climateaction

National Disability Authority 2023-2024 Research Promotion Scheme is now open! 
The 2023-2024 funding call for the National Disability Authority's (NDA) Research Promotion Scheme is now open. This year's theme is 'Disability in Marginalised Groups and Communities'.
The NDA anticipates awarding up to three grants and are open to individual grant applications for varying amounts between €15,000 and €40,000 with the total funding available not exceeding €80,000.
The closing date for applications is 23 October 2023.
Applications that demonstrate meaningful involvement of disabled people in the research process are particularly welcome.
Further details and the application form are available on the NDA website. For queries, please email research@nda.ie.
Seanad Public Consultation Committee call for submissions on Future of Local Democracy
The Seanad Public Consultation Committee chaired by the Leas-Chathaoirleach, Senator Mark Daly, is seeking the public's views on the Future of Local Democracy ahead of the Local Elections in June 2024.
The Committee will explore the Future of Local Democracy across the following themes:
Public engagement and participation in the local government process and functions
The powers of local authorities, and
The impact of changes to the local government process, such as the abolition of town councils and the introduction of directly elected mayors.
The Seanad Public Consultation Committee is particularly interested in hearing from and the views and/or experiences of:
Members of the public and local community groups;
Those representing minorities, women for election and young people, and reflective of the diversity of Irish society;
Academics and experts in the field of local democracy;
Ministers and members of local authorities past and present;
AILG & LAMA and their counterparts in Northern Ireland and other jurisdictions;
Secretary Generals and representatives of political parties;
Responsible Departments
Current and former local authority CEOs / Directors of Service;
Those working in local government.
The closing date for submissions is Friday, 29 September 2023. Full details on the call for submissions and how to make a submission can be found here.

Get Ireland Cycling (GIC)
Cycling Ireland is promoting the Get Ireland Cycling (GIC) initiative to get more people into cycling and to encourage cycling as a lifestyle choice. Endorsed by Sport Ireland and Healthy Ireland, research for the GIC Strategy  surveys of the Local Sports Partnerships, schools, cycling clubs and the wider community.
We would ask for your help by circulating the community survey to cyclists and non-cyclists. Perhaps this could be done through the Public Participation Network and your social media platforms. The survey is quite short and there's even a prize draw! Here's a short introduction that you could use and link to the survey.
Cycling Ireland is preparing a Get Ireland Cycling Strategy. They want to hear from as many people as possible to help picture cycling at the moment and how to get more people onto bikes. Please help Cycling Ireland by completing this short Community Survey. There's even a prize draw for those who complete the survey! Thanks.
This survey will help inform the Get Ireland Cycling Strategy; the information you give is greatly appreciated.
Get Ireland Cycling: Cyclist and Non-Cyclist Short Survey (surveymonkey.co.uk)
Funding & Grant Opportunities
EU Just Transition Fund Tourism & Placemaking Scheme is open
Fáilte Ireland has launched an open call for Expressions of Interest for the Investment Grant-Aid Scheme for Private & Community SMEs as part of the EU Just Transition Fund (JTF) Regenerative Tourism & Placemaking Scheme for Ireland's Midlands 2023-2026.
This scheme will provide grant-aid to private and community-based micro enterprises and SMEs to help them improve the quality of the visitor experience with the ambition of attracting more visitors, increasing their dwell time, and securing overnight stays in the region. It will also provide supports to develop the digital capabilities of businesses to make the most of the opportunities offered by digitalisation and ensure an increase in the levels of inclusivity in tourism in the EU JTF Territory.
There are five main project categories that will be considered for funding:
Category 1: Development or Enhancement of Sustainable Visitor Experiences
Category 2: Development of Sustainable/Low Carbon Tourist Accommodation
Category 3: Capital Project Planning & Design
Category 4: Digital Transformation
Category 5: Accessibility enhancements to provide a more inclusive visitor experience.
Geographical area covered:
EU Just Transition Fund territory. This includes Carrick-on-Suir and Thurles (Co. Tipperary).
Eligible applicants:
The scheme is open to private and community sector applicants. Applicants may be commercial, not-for-profit or charitable enterprises. The scheme is open to Small to Medium (SMEs) and Micro Enterprises.
The full terms and conditions are available in the Scheme Guidelines for Applicants available on the Fáilte Ireland website:
www.failteireland.ie/Identify-Available-Funding/Just-Transition-Fund/investment-grant-aid-scheme.aspx
Call start and end dates: 
Application portal opens for Expressions of Interest. This is an open rolling call. However, funded projects must be completed by August 2026. Applicants are encouraged to submit an expression of interest form as early as possible to maximise the time available to fully deliver the project.
Further information:
If you have any questions about the call, you can email justtransition@Failteireland.ie or call the Customer Support Team on 0818 888800.

Biodiversity Fund from Community Foundation Ireland is now open for applications
Biodiversity Fund from Community Foundation Ireland is now open for applications. There are two strands to this year's grant round:
1- CFI are inviting community groups to apply for a grant to engage an ecologist and develop a Community Biodiversity Action Plan (CBAP) for their local area. Please find a link to the application form in our Criteria document here.
2- CFI are inviting any organisation who has a CBAP to apply for funding to implement recommendations contained in it. Please find a link to the application form in our Criteria document here.
This grant round closes on Friday 13th October at 4pm.
Please read the Criteria documents carefully before applying and check our FAQ document here. You can also access a Resource Pack here for more information on the Fund itself, along with general biodiversity tools and resources. Email info@foundation.ie if you have any queries. 
Visit www.communityfoundation.ie for more information 
Climate Action Webinar series 
STDC  are delighted to launch their Thursday night Climate Action Webinar series aimed at individuals and community groups interested in learning more about the basics of  Climate Action, and practical activities for their communities, their homes and themselves.  In particular this will be useful for people in groups such as Community Councils, Tidy Towns, Sports Clubs, Schools, Parish Groups etc.
Funded by LEADER and developed by the Technological University of the Shannon (TUS), Cabragh Wetlands Trust and Community Engagement Partners, the webinars will include expert inputs, practical case studies and opportunities for discussion.  The series will run for 10 weeks from 28th Sept to 30th November from 7pm – 9pm.
Pre-Registration essential at https://climatewebinar.eventbrite.com/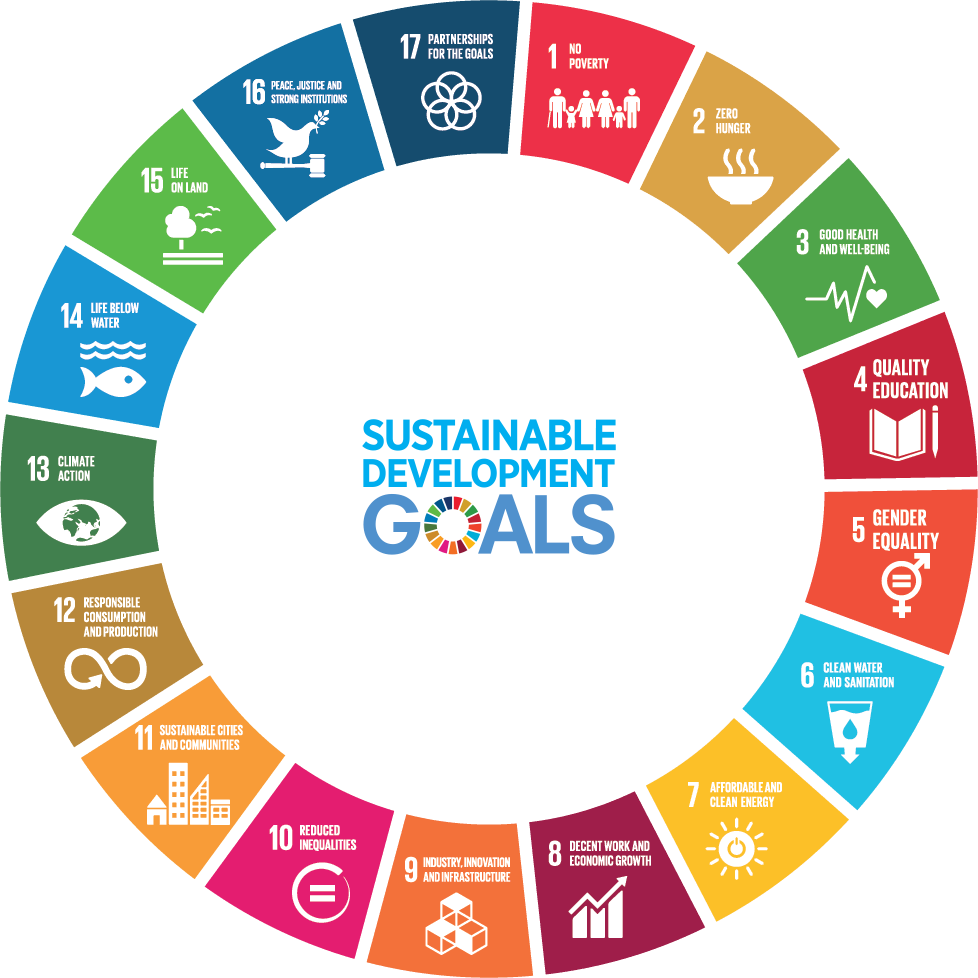 Ireland's second SDG Week kicks off this week with over 100 events already registered! Libraries, local authorities, communities and organisations up and down the country, are hosting a range of fantastic events to attend over the next couple of weeks.
There are a range of events to participate in, from a Biodiversity Scavenger Hunt, to a Community Biodiversity Knowledge Share Day,  The Guaranteed Construction Forum, to Upcycling Furniture, Citizen Science Training for Teachers on Air Quality to Age Action Computer Skills, as well as walks, talks, workshops, storytelling sessions, book displays and more!
This year's SDG Champions are also participating in SDG Week. Here's a sneak preview of some of the events and activities they are hosting:
You can find out all about this year's events or register your own at https://esdw.eu/country/ireland/
Online Safeguarding Workshops
Tipperary Sports Partnership are hosting Online Safeguarding Workshops on the following dates in Autumn 2023 via Zoom from 6pm to 9pm.
Safeguarding 1 Workshops –  Monday 2nd October, Monday 9th October, Monday 16th October and Monday 6th November
Safeguarding 2 Workshop – Monday 13th November
Safeguarding 3 Workshop – Monday 20th November
Cost per person is €15 plus online booking fee. To register visit https://bit.ly/3PHk7U0
For further information & bookings please contact the Tipperary Sports Partnership Office on 052 616 6201/ 052 616 6380 or email info@tipperarysports.ie 
Tipperary Sports Partnership in association with Suil Eile are facilitating an 8 week walking programme in Cahir  called Let's Get Nenagh Walking starting on Monday 2nd October 7:30pm
Walks will be led each week by a qualified walking tutor.
The cost for each programme is €10 + online booking fee to book you place click https://www.tipperarysports.ie/content/lets-get-nenagh-walking
For further information & bookings please contact the Tipperary Sports Partnership Office on 052 616 6201/ 052 616 6380 or email info@tipperarysports.ie
Property Marking Ireland are looking to host training sessions for community groups
Property Marking Ireland is a not-for-profit organisation which runs a community led crime prevention programme which involves (a) marking people's valuables with their Eircode using a property marking machine and (b) erecting safety signage in their local area to act as a further deterrent. This programme is part of a wider national programme supported by the Department of Justice and An Garda Siochana that is being rolled out to tackle theft.
Property Marking Ireland are looking to host training sessions for community groups on our community led crime prevention programme and how to work the property marking machine.
These sessions would enable the community groups to then host a property marking event in their local community.  These training sessions are funded by the Community and Economic Development Section in Tipperary County Council and would be held on Saturday mornings and afternoons (3Hrs) in Tipperary during September and October.
Property Marking have trained many different community groups in the past, such as Tidy Towns, GAA groups, Rugby groups, Men's Sheds and Community Alert groups and therefore all groups are welcome to attend these sessions as we believe crime prevention for rural and urban safety is everyone's business.
Community groups that are interested in participating in these training sessions should contact Sergeant Tom O'Dwyer, Thurles Garda Station thomas.g.odwyer@garda.ie or Emma Thompsom emma@propertymarking.ie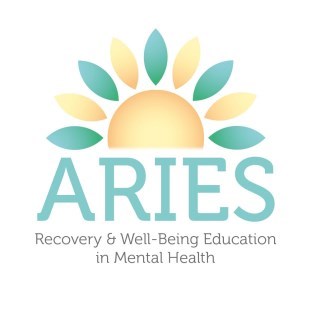 Octobers Free Online Mental Health & Wellbeing Workshops 
Free Online Mental Health & Wellbeing Workshops- for anyone ages 18+ with an interest in mental health. 
Tuesday 3rd October from 2:00pm – 4:00 pm – Family Recovery in Mental Health 

Wednesday 4th October from 10:00am – 12:00pm – Creativity for wellbeing 

Tuesday 10th October from 2:00pm – 4:00pm – Managing wellbeing & mental health recovery 

Wednesday 11th October from 10:00am – 12:00pm – How can I find meaning in my life and feel more empowered?

Tuesday 17th October from 2:00pm – 4:00pm – Let's talk depression 

Wednesday 18th October from 10:00am – 12:00pm – How do I keep connected and stay hopeful to support my wellbeing? 

Tuesday 24th October from 2:00pm – 4:00pm – Pt.1 Exploring Anxiety 

Wednesday 25th October from 10:00am – 12:00pm – Pt.2 Managing Anxiety

Tuesday 31st October from 2:00pm – 4:00pm – Self care – Building my Resilience 
All of our workshops are free to attend.
Our workshops are for anyone (ages 18 and over) with an interest in mental health and wellbeing. All of our workshops are co-produced. This means that the topics are created by people with lived experience of mental health challenges, people using the services, family members and service providers. All online workshops are 2 hours in duration.
Book now or for more information on any of course on visit http://midwestaries.eventbrite.ie
For more information contact Margaret Keane margaret.keane9@hse.ie
Also check out online resource "Understanding Acute Mental Health Services for Family, Carers & Supporters" https://rise.articulate.com/share/xOP3775Y9XAaV39q2JTRllzE03Wf1hBC#/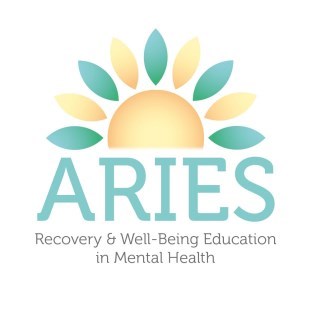 Web meetings on supports and funding for community energy projects Save Money, Save Energy – getting started as a Sustainable Energy Community 
Wednesdays, 8pm. Online: register for Zoom link:
This autumn sees a series of short online meetings (by zoom) for  Tipperary community groups and SECs interested in developing local energy projects. The meetings take place on Wednesday evenings, 8pm, by zoom, during  October,
The event will include
Update on supports available under SEAI's Sustainable Energy Communities Programme
The process of getting SEAI to fund a local Energy Audits and a energy plan for your community
Examples of other local community energy projects
Discussion and questions
The meeting will be hosted by Gearóid Fitzgibbon, the Sustainable Energy Communities mentor for the SEAI. (Sustainable Energy Authority of Ireland).
People are also welcome to contract Gearóid directly on 085-7409023 or fitzgibbong@gmail.com to discuss what supports are available under the Sustainable Energy Communities programme.
What are the opportunities for clubs and community organisations
With energy we don't normally think of it as being relevant to community groups –  communities have a significant role  whether through civic and citizens groups, local energy cooperatives, or through local small-scale utilities, and the local authorities, and there are a range of supports available. Already Tipperary is a leader in this field with social enterprises like Tipperary Energy Agency and Energy Communities Tipperary together securing over 25 million in investment in Energy into Tipperary over the last 10 years. This is only the beginning.
The benefits of energy action on a community and local level include: saving money, saving energy; improving health and comfort through more comfortable buildings, creating local employment opportunities, leveraging funding into your community group, helping the national energy transition.
To confirm your attendance just text your name and email to 085-7409023 or enter your details at this web address: www.bit.ly/mwswreg  and you will receive the link for the meeting.
To learn more about SEC Programme visit  www.seai.ie/sec or watch an explanatory YouTube presentation here: www.bit.ly/aboutsec
Barnardos Children's Bereavement Service
Support for Ukrainian Children & Families. Iryna Matuzova has been part of the Barnardos Children's Bereavement team since March 2023. She is a psychologist from Ukraine who needed to seek refuge in Ireland in April 2022. For more information, contact Iryna at iryna.matuzova@barnardos.ie.
Therapeutic Support – For bereaved Ukrainian children and their families. In person as well as online.
Community Resourcing – Professional consultation, specialised training and critical incident support is available.
National Helpline – Ukrainian parents or professionals supporting them can phone 01 473 2110 or email bereavement@barnardos.ie for information, advice and resources.
How to access Community Welfare Services
The Community Welfare Service provides financial assistance to people whose means are insufficient to meet their needs, or who face a significant and unavoidable cost that they cannot meet using their normal sources of income.
The Community Welfare Service operates nationally across all areas of the country and is available to assist customers in need.
It is not always necessary to meet a Community Welfare Officer (CWO) to make a claim. Application forms can be posted or dropped into your local Intreo Centre or Branch Office.
All Community Welfare Service locations can be found on this map.
You can also contact the Community Welfare Service using the dedicated email available on each Intreo Centre and Branch Office listing.
CWOs are available in 51 Intreo Centres across the country to meet and assist customers during business hours, five days a week.
They can facilitate in-person and emergency meetings:
For more information visit gov.ie – How to access Community Welfare Services (www.gov.ie)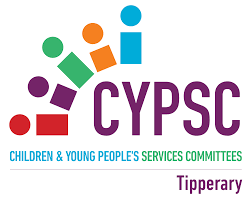 CYPSC Parent Support Calendar For September- December 2023
Please find Children and Young Person Services committee (CYPSC) Parent Support calendar for September to December 2023 below.
This parent support calendar has information on parenting programmes delivered by agencies across County Tipperary.
National Allotments and Community Gardens Week, 14th to 21st October 2023
The first ever national Allotments and Community Gardens Week will be taking place in Ireland from 14th – 21st October 2023! https://cgireland.org/national-allotments-and-community-gardens-week-14th-to-21st-october-2023/
The 2023 theme is "Growing with Nature" and we are hoping to get as many allotments and community gardens involved. 
Some examples of activities during the week are:  
Organise a tour or an event (in person or virtual!) at your allotments or community gardens with an emphasis on how you are helping local wildlife and biodiversity!
Post photos and videos online during the week about what actions you are taking to grow with nature at your allotment or community garden!
Publicise the week as it is the first ever Irish event like this – we will be posting information on our social media in the coming weeks, so please share and like! #NationalAllotmentsWeek #NationalCommunityGardensWeek

#GrowingWithNature 
If you don't have social media, you can email info@cgireland.org any photos or videos and we can post them online and tag your community garden or allotment.  If you are going to run an event during this week, please let us know by replying to this email and by tagging Community Gardens Ireland on social media during the event (14th – 21st October 2023). Allotments and Community Gardens Week 2023 will start at the yearly Gathering of Community Growers on Saturday 14th October  in Cork City To book your ticket, check out the EventBrite link here
Got a question for Community Gardens Ireland? Email at info@cgireland.org, or check out Facebook, Twitter or Instagram!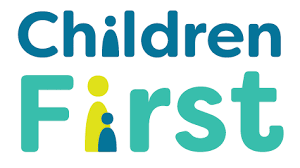 Children First  Awareness Week 
Children First promotes the protection of children from abuse and neglect. It sets out what individuals and organisations need to do to keep children safe and how to deal with concerns about a child's safety or welfare. The term 'Children First' refers to Children First: National Guidance for the Protection and Welfare of Children 2017 and the Children First Act 2015.
National Children First Awareness Week runs from 25th September to 1st October 2023.
This year's campaign is focussing on the responsibility of organisations under Children First. All organisations and individuals providing services or activities to children and young people should have child safeguarding policies and procedures in place to protect them from harm and promote their welfare. Organisations classed as providers of relevant services under the Children First Act 2015 are required to carry out a risk assessment and develop a Child Safeguarding Statement, which outlines how risks to children's welfare and protection will be managed.
For more information visit www.gov.ie/childrenfirst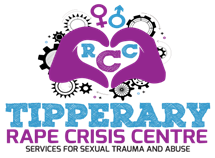 Tipperary Rape Crisis Centre invites you to An Autumn Evening 
Tipperary Rape Crisis Centre is hosting a charity event. " An Autumn Evening" The event will take place on 26th October 2023  at 7 p.m. at Dooks in Fethard Co Tipperary. Tickets are €130 per person, please e-mail me at catherine@trcc.ie  or call 0833843968 for further information.
Putting your House in Order Free Information Event
Tipperary Age Friendly is hosting a free event to help you plan for what happens if you are unable to make decisions for yourself or make known your wishes to your family.  This is essential so your family can plan according to your wishes and not their best guess for what you would have wanted.
Presentations:
Making a Will, Power of Attorney and other legal issues.

Speaker: Lynch Solicitors

Practical Advice on thinking ahead.

Speaker: Valerie Smith, Irish Hospice Foundation
Booking is essential as numbers are capped at 50 per session.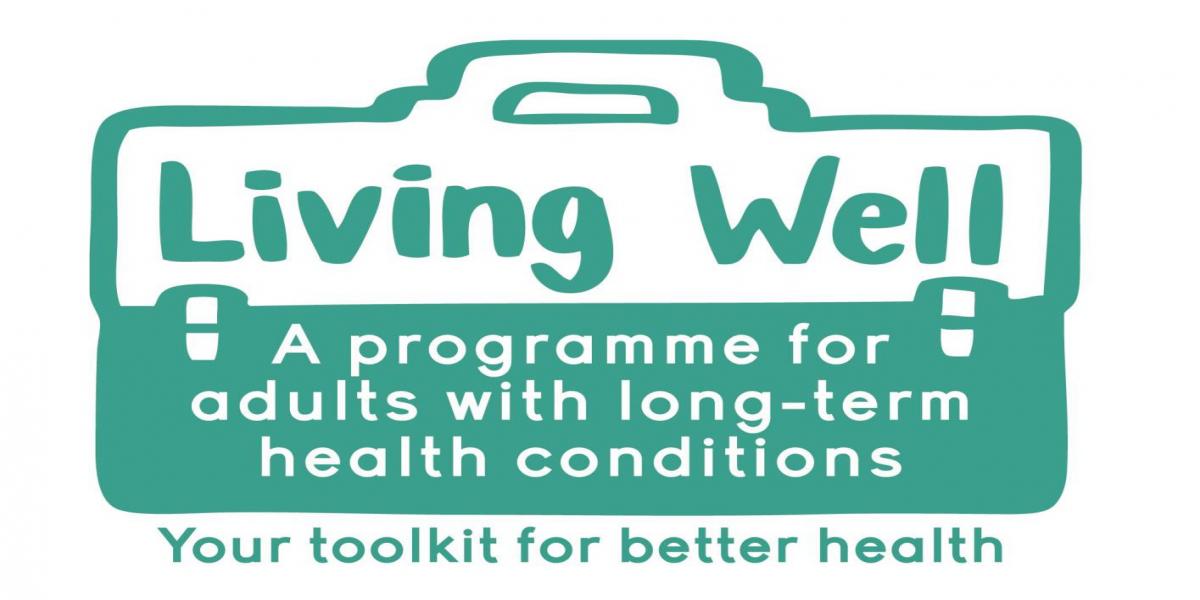 Living Well – Programme for Adults with Long-term Health Conditions  
What is the Living Well programme?
Living Well is a free, group self-management  programme for adults 18 years and older with  long-term or chronic health conditions. A long-term health condition is one that can be treated and managed but usually not cured. Examples include asthma, COPD, diabetes, heart  conditions, stroke, multiple sclerosis, arthritis, inflammatory bowel disease, chronic pain and many more. The Living Well programme may also be a  support for those with long-COVID. 
 Living Well programme takes place over six weekly workshops (2.5 hrs x 6) – either in-person or online. It is delivered by trained leaders, most of whom are also living with a long-term health condition. You will develop self-management skills and confidence to live well with your health conditions.
Why should I join the Living Well programme?
Living with a long-term health condition can be challenging. The Living Well programme supports you to develop the skills and confidence that will help you to self-manage and to live well with your long-term health condition.
Week 1 – Using your mind to manage symptoms, Fatigue and getting a good night's sleep, Introduction to action plans
Week 2 – Dealing with difficult emotions, Physical activity, exercise, preventing falls
Week 3 – Decision making, Pain management,  Healthy eating
Week 4 – Better breathing,  Reading food labels,  Communication skills,
Week 5 – Medication management,  Positive thinking, dealing with low mood and feelings of depression
Week 6 – Making informed treatment decisions,  Planning for the future
Upcoming Living Well Programmes
Monday 23rd October from 10:30am – 1pm (Online)
Tuesday 7th November from 10am – 12:30pm Ferrybank Primary Care Centre, Waterford
Tuesday 7th November from 2pm- 4:30pm Waterford Primary Care Centre , John's Hill, Waterford
Wednesday 8th November from 10:30am – 1pm Clonmel FRC, Clonmel, Tipperary
Thursday 9th November from 10:30am – 1pm Raheen FRC, Wexford
For more information and to book your place on the Living Well Programme, please contact:  Living Well Team, South East Community Healthcare | Phone: 056 7784 944 or 056 7784 945 | LivingWellSE@hse.ie | www.hse.ie/LivingWell | HSELive: Freephone 1800 700 700 | For Living well leaflet please click here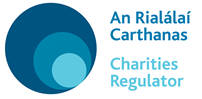 The Charities Classification Standard
Last November, the Charities Regulator launched a new standard for classifying charities operating in Ireland to expand and improve the quality of information available on the public Register of Charities.
Currently, charities can be grouped by charitable purposes – these are what a charity is set up to do. However, these purposes are quite broad, for example prevention or relief of poverty or economic hardship, and charities may have more than one purpose. Consequently, until now, it has not been possible to accurately or comprehensively identify or group charities with similar activities, enabling more detailed analysis of the Register.
With the charity classification standard, this will be possible. Charities are now being asked to select the classification which best suits them from a list of 10 that was developed following extensive consultation with the charity sector. They then submit it to the Charities Regulator by completing a simple form that is available through our website.
Why does selecting a charity's classification matter?
Classifying charities using the new standard offers many important benefits to the sector generally as well as to individual charities. It will make it easier for funders and philanthropic organisations, for example, to find charities that match the specific charitable purposes and activities that they support. With recent research commissioned by the Charities Regulator showing that funding continues to be a major challenge for charities, improving the information that can guide funders is especially important now. Classification will also inform policymaking, make research into the sector easier, and allow for greater collaboration and knowledge sharing within the sector itself.
The Charities Regulator is encouraging charities that have yet to do so to select their classification without delay so the classification of the entire sector can be completed. There is a dedicated section on their website with full details of the classification standard and the classification form, which should take a few minutes to complete.
Public Service Announcements
Information for voters with disabilities in a range of different languages
September edition of Connecting Nationwide, our monthly newsletter full of environmental news and events throughout Ireland. This month's newsletter features upcoming events, announcements on local and national projects, upcoming funding to keep an eye out for and more.
Tipperary Together Newsletter
Find August's Together Tipperary newsletter here
If you or your community group would like to provide content to the next issue of this newsletter or add your organisation as a group that receives newsletter please email: tipperarytogether@tipperarycoco.ie 
Age Friendly Ireland Newsletter
HSE Talking Health and Wellbeing Podcast
The HSE has launched a podcast call Talking Health and Wellbeing Podcast each week a different aspect of health and wellbeing  is discussed please see below some of the most recent podcasts
20. Parents Matter
21. Positive Mental Health
22. Alcohol & Pregnancy
23. Healthy Lunchboxes for Kids
24. Healthy Campus
All podcast are now available on Spotify, Apple Podcasts, Google Podcasts  and on the HSE Health and Wellbeing YouTube channel