Tipperary PPN September 2021 Newsletter
Sections:
1. PPN News & Members Corner
2. Active Public Consultations/Notices
3. Funding/ Grant Opportunities
4. Public Service Announcements, Training and Upcoming Local Events
Results of the Recent LCDC PPN Reps Elections!
We wanted to let you all know who is on the new Tipperary Local Community Development Committee (LCDC) PPN team of representatives, as a result of the recent election process.
Congratulations to you all!
There was huge activity in the voting procedure so we, at the Tipperary PPN, want to thank everyone who engaged in it, for having your voice heard and being part of selecting the PPN group members to express our PPN mandate at the LCDC table for the new 3 year term.
The team of representatives are:
Community & Voluntary PPN reps:
Eoin Wolohan (Mid Tipp Hillwalkers)
Andrea Ni Mhaoldomhnaigh (Cahir Tidy Towns)
Martin Quinn (Peace Convention) Alternate
Social Inclusion PPN reps:
Cora Horgan (Tipperary Youthwork Ireland) (not in the election as 1 more year of term to go)
Tom Cullen (Thurles Men's Shed)
Julie O'Halloran (Millenium Family Resource Centre) Alternate
Environmental PPN reps:
Sean O'Farrell (An Taisce)
Derry O'Donnell (Zero Waste Cashel)
If your community group would like to join the LCDC linkage group and get the summary report after every meeting, then email Ruth at coordinator@ppntipperary.ie or ring her on 087 4567111 and she will add you on to the linkage group email.
SAVE THE DATE!
To Come and Join Us In your Municipal District……….
We are going to try and start to meet you all again in person.
Sharon & I, PPN reps and members of our Secretariat will be there in your municipal district to finally say hello again!
The meeting will be an informative mix of PPN news and updates along with a Positive Psychology workshop with Siobhan Connolly-Hogan.
All meetings will run from 6.30pm-8.30pm.
The municipal districts meetings dates for your diary are:
Tipperary/Cahir/ Cashel MD
Thursday 7th October – Cahir House Hotel
Nenagh MD
Tuesday 12th October – Abbey Court Hotel 
Carrick-on-Suir MD
Tuesday 21st October – Carrig Hotel, Carrick-on-Suir
Thurles MD
Tuesday 2nd November – Templemore Arms Hotel 
Clonmel
Tuesday 9th November – Raheen House Hotel 
We will send out individual municipal district emails to you with the links to register very soon so don't worry if you forget which date is for you!
Clonmel Applefest BRAVE Sculpture Launch
In the grounds of Old St. Mary's Church in Clonmel, there is a sight to behold! Go and see for yourself during the Clonmel Applefest or even before it starts.
Unveiled by the current Mayor of Clonmel, Cllr. Michael Murphy, on Saturday 4th September, to celebrate a 'brave new' in society, a beautiful sculpture of a horse with Greta Thunberg astride it, made of woven rushes, stands proudly there.
Created by the rush artist, Geraldine Wisdom, in collaboration with Elke Wilson, the rushes used were picked from the River Shannon, in June this year. The sculpture is named simply 'BRAVE'.
Great Thunberg was chosen by Transition Year students, as someone who is courageous. She is, if you're unsure, a young, Swedish environmental activist, who is known for challenging world leaders to take immediate action for climate change improvement.
The 4th Clonmel Applefest runs from Thursday 23rd September-Saturday 25th September and the brochure of events can be downloaded on www.clonmelapplefest.ie
Active Public Consultations/Notices

Tipperary County Development Plan 2022 – 2028
The process of preparing a new Tipperary County Development Plan 2022 – 2028 commenced on the 18th of September 2020. This is an exciting time for Tipperary, because there has never been a Plan for the entire county. We now have an opportunity to consider the combined assets and character of the county and to set out an ambitious future vision. 
The Plan will be a framework for how we will deliver for all our communities, through protecting our environment, reducing our energy demands, maintaining the viability of our towns, villages and rural communities, and supporting job creation. There will be opportunities for you to contribute your thoughts and ideas as the Plan develops over the three key stages in the plan-making process.
You will also be able to read submissions made by other stakeholders including Government organisations. Your involvement means that the final Tipperary County Development Plan 2022 – 2028 will reflect your ideas, aspirations and concerns within the structure of national and regional policies and guidelines
For more information please visit https://www.tipperarycoco.ie/cdp
Funding/ Grant Opportunities

Social Enterprise Capital Grant Scheme 2021
Minister Humphreys launched €1 million fund to be allocated nationally to the Dormant Accounts Fund Social Enterprise Capital Grants Scheme 2021. This scheme is to be rolled out by Tipperary LCDC. Tipperary has been allocated €36,696.52. It is expected that grants will be in the range of €2500 to €5000.
Closing date for applications is 6th of October.
For more information and application form please visit https://www.tipperarycoco.ie/content/social-enterprise-capital-grants-scheme-2021
This scheme is only open to Social Enterprises, the group has to generate some  income from trading goods or services.

Artist in the Community Scheme 2021 (Round 2)
Artist in the Community Scheme 2021 (Round 2) is now open for applications.  Would you help us to circulate this opportunity among your networks and via your channels?
Deadline: 5.30pm, Monday 27 September
Web: https://www.create-ireland.ie/projectsubpage/aic-awards/
The Arts Council offers awards through the Artist in the Community Scheme to enable artists and communities of place and/or interest to work together on projects. The Artist in the Community (AIC) Scheme is managed by Create.
The scheme is open to artists from any of the following artform disciplines: architecture, circus, street art and spectacle, dance, film, literature (Irish and English language), music, opera, theatre, visual arts and traditional arts.
For more information visit contact support@create-ireland.ie or phone 01 473 6600 or www.create-ireland.ie for guidelines and online application form.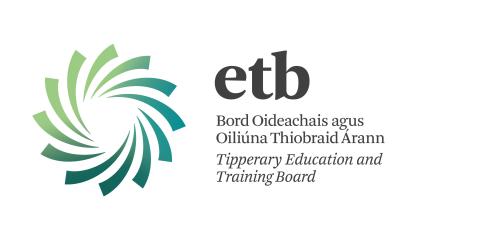 Mitigating against Educational Disadvantage Fund
This fund aims to provide funding to support educationally disadvantaged learners in accessing and participating in community education. The fund aims to address the decline in participation of disadvantaged learners, particularly those on literacy and basic skills programmes at NFQ levels 1 to 3. The fund places a strong focus on community education as a mechanism to continue to support and engage with disadvantaged learners. In addition, there is a focus on enabling the investment in building the digital infrastructure of providers and their capability to ensure that online learning can be delivered in a way that meets the complex needs of all learners.
Applications to the fund must be returned to cbuckely@tipperaryetb.ie no later than close of business on 17th Sept .
Applications to the fund will be reviewed by an internal ETB Review Panel before being recommended for approval and returned to SOLAS as part of an overall funding request submission from Tipperary ETB. Late applications cannot be considered.
For more information and for the application form please visit Mitigating against Educational Disadvantage Fund – Tipperary Education & Training Board (etb.ie)
Public Service Announcements, Training and Upcoming Local Events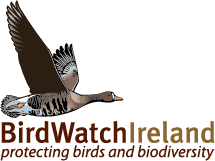 BirdWatch Ireland – Bird Connect Project
BirdWatch Ireland receive grant funding from the Community Foundation of Ireland for Birds Connect. This is a new social inclusion / biodiversity project. The project's focus is connecting people and birds through citizen science, outreach and training.
They are particularly interested in exploring innovative ways to improve access and participation in bird projects for people with disabilities, new communities and minority groups.
As part of this project they have produced a laminated bird identification guide to be distributed to Direct Provision Centres and Nursing Homes. The guide has 50 of our most common Irish birds with illustrations and the names translated into Irish, Arabic and French. Birdwatch Ireland will supply physical copies of this guide to Direct Provision Centres and Nursing Homes.
Birdwatch Ireland are looking at building connections with the residents of these institutions through a bird nest box project and are hoping to work with local men's sheds and community groups to build and install nest boxes in Direct Provision Centres and Nursing Homes. The majority of the boxes will be tit or robin-style, as these offer the best take-up rates – but there might be scope for other designs if the right location presents itself. Birdwatch Ireland can provide diagrams of suitable nest boxes.
Any groups interested in the getting involved in this project please contact Andrew by email alynch@birdwatchireland.ie
For more information visit https://birdwatchireland.ie/community-nest-box-scheme/

Talking Art online
The Irish Museum of Modern Art (IMMA), in collaboration with the Department of Rural and Community Development, wishes to connect with groups or individuals in rural areas to participate in the free Programme of 'Talking Art Online' for adults
This free programme aims to provide people with the opportunity to take part in online artistic and cultural programmes through the free connectivity offered at their local Broadband Connection Point (BCP).
People from all over Ireland are invited to join us for this free online art experience via their local Broadband Connection Point.
The programme will take a closer look at selected artworks from the IMMA Collection and discuss IMMA exhibitions with our Visitor Engagement Team online. The programme is very conversation based and no previous experience is required. Selected Art works will be shown on screen and the group will be prompted to take a closer look and respond to the themes discussed in the art works.
This free programme will take place over Zoom on Wednesday September 15th, 22nd, 29th from 11am-12pm.
To book your place please contact Catherine.abbott@imma.ie indicating your preferred session and the BCP you will be attending from. For more information please visit https://imma.ie/
You can find the details of Broadband Connection Points near you at https://myconnectedcommunity.ie/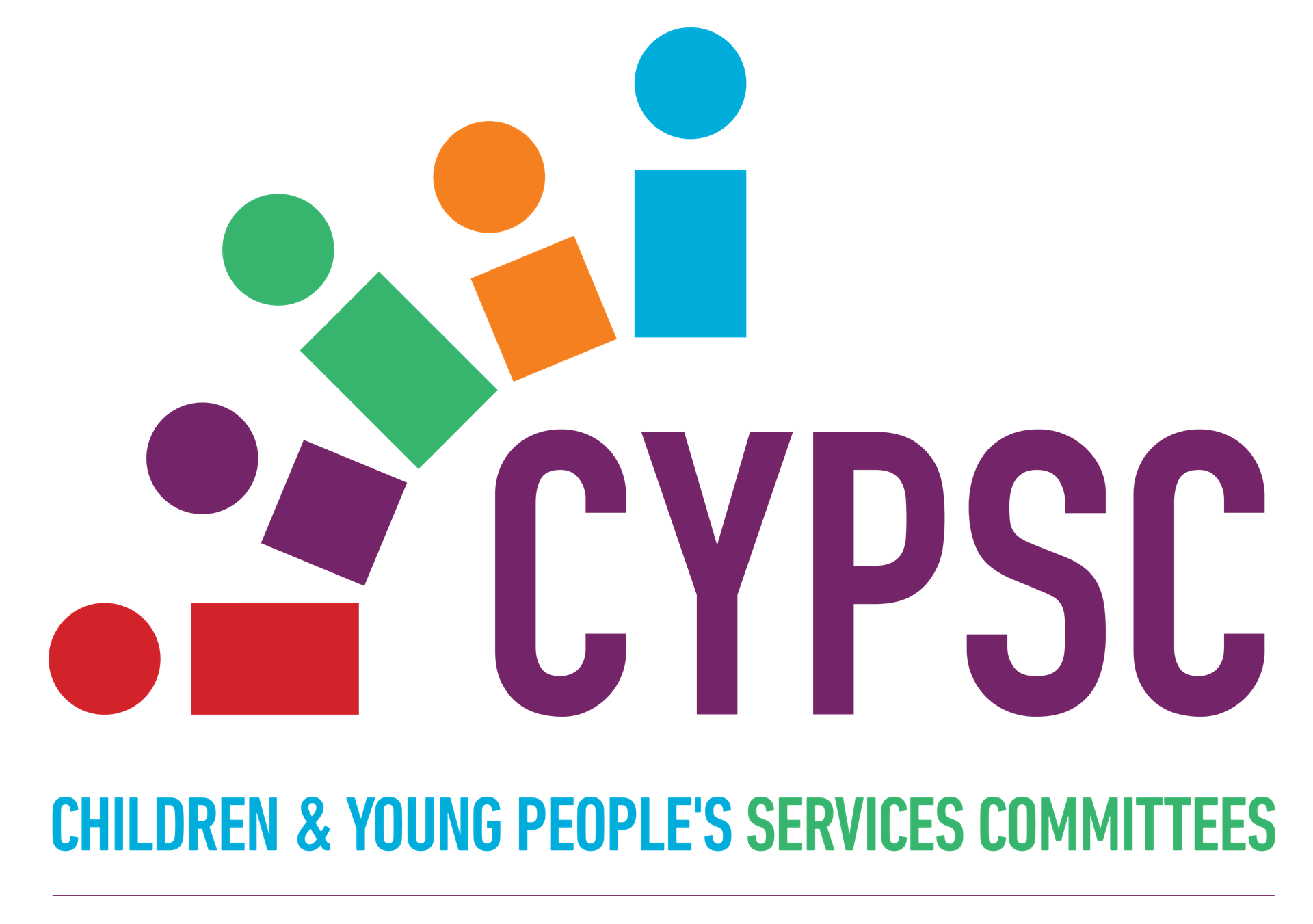 Tipperary CYPSC Parent Support Calendar and Parenting Programmes Information Sheet
Please find the current edition of the Tipperary CYPSC Parent Support calendar attached and also attached is a fact sheet with further information about the programmes and links to websites.

FREE Mattress Recycling Event
In conjunction with Tipperary County Council's Anti-Dumping Initiative 2021 mattresses will be taken in free of change on the specified days at the specified Civic Amenity Site.
Clonmel Civic Amenity Site on the 17th September 2021 from 8:30-12:30 and 13:00-15:30
Donohill Civic Amenity Site on the 24th September 2021 from 8:30-12:30 and 13:00-15:30
Cashel Civic Amenity Site on the 24th September 2021 from 8:30-12:30 and 13:00-15:30
This service is for domestic households only – Strictly no commercial use!
Only clean and dry mattresses will be accepted.
Contaminated mattresses posing a health or safety hazard will not be accepted.
A maximum of 4 mattresses per customer (normal fees will apply for quantities greater than 4 mattresses).
Normal charges will apply for any and all other waste items presented on the day.
Please don't forget to get the word out by liking and sharing on Facebook at the following link –https://www.facebook.com/pg/tipperarycc/posts/
Further information about this event and our Civic Amenity Sites can be found  here – www.tipperarycoco.ie/news/free-mattress-recycling-events
FREE Reduce your Food Waste Workshop Sponsored by Tipperary County Council
October is Reuse Month and to celebrate this Tipperary County Council are sponsoring the 'Reduce your Waste Workshop'. This session covers everything from meal planning, recipe swaps, preserving and growing your own. It also looks at food storage, what best before dates to ignore and jazzing up leftovers for a tasty packed lunch. From composting to preserving, it's all covered.
Wednesday 6th October at 10 am – 12pm. Please note that this event is sponsored by Tipperary County Council for residents of Tipperary.
https://www.eventbrite.ie/e/reduce-your-food-waste-registration-166781880093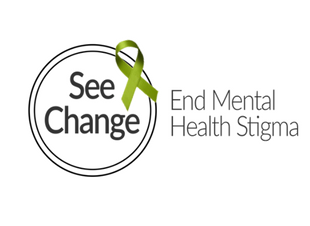 Green Ribbon 2021
9th annual Green Ribbon campaign will run through the month of September. What is the change that we want to see? Focus on positive actions to create change. Examples of stigma free language, conversations, and scenarios.
Click here to find out how you can get involved and to order your Green Ribbons for 2021
For more information on the campaign please visit www.seechange.ie or email communications@seechange.ie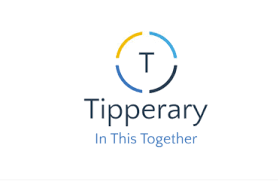 Trees on the Land
We're delighted to announce that applications for trees are now open for the Winter 2021-2022 planting project.
Tree Packs: From 1 – 250 trees – open to all landowners: farmers, smallholders, community groups, schools, colleges, councils, sports clubs, golf courses, gardeners and others.
Tree packs are available for planting small woodland areas, hedgerows, shelter belts, coppice and apple trees.
Application Fees apply to all tree packs and are based on €0.50c per tree. Apple trees are more expensive at €18 each.  The smallest tree packs start at €6.
There are sponsored tree schemes for schools, colleges, farms, sports clubs, golf clubs, community groups and councils.  You will find information on these schemes on the application pages of the website.
Applications for trees will close at 6pm on Friday 8th October 2021.  This deadline applies to all landowners and tree planting schemes.  Please apply promptly to avoid disappointment as we cannot take late applications.
Last season we delivered trees direct to each applicant by courier to ensure that we could distribute trees safely through the various Covid-19 lockdowns. The system worked really well and we will be continuing to use the couriers this coming winter to guard against any further interruptions.  There is a delivery cost of €15 added to all orders. This covers packing and delivery to all 32 counties as a flat fee per order.  We realise this is a hefty added cost; we hope that you will understand and find the deliveries convenient and safe for all.
Deliveries will commence in December and continue through to early March in order to stagger the work across the winter season. The majority of deliveries will go out during January and February and we will give everyone plenty of notice of their delivery before it is dispatched.
All of the information about the project and details for making an application are on https://www.treesontheland.com/plant-trees-2021-2022
For more information or queries before making your application please email info@treesontheland.com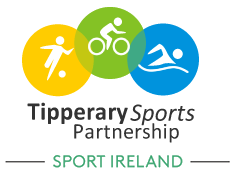 2021 Tipperary Mini Marathon Women's Virtual 10k
Tipperary Sports Partnership are delighted to announce that this year's Tipperary Mini Marathon Women's Virtual 10k will take place over the weekend 25th-26th September 2021 and will take place during European Week of Sport.
The Mini Marathon aims to provide an opportunity for females to participate in a female only event and is open to walkers, joggers and runners of all abilities over the age of 18.
Similar to last year it will be a free virtual event which will allow participants to pick their own 10k route and their own start time to complete the event on either Saturday 25th or Sunday 26th September.  Participants can run on their own or with small groups adhering to the HSE guidelines. Registration can be completed via on www.tippminimarathon.ie
The Event is funded through Sports Ireland's Women in Sport Programme and event partners/supporters include Tipperary Sports Partnership, Tipperary Athletic County Board, Clonmel Athletics Club and Tipperary County Council.
Child Welfare & Protection in Sport Training
Tipperary Sports Partnership is facilitating a Child Welfare & Protection in Sport Basic Awareness training. The course is aimed at sports leaders, children's officers, parents or anyone working with young people in sport. A central goal for all those involved in sport for young people is to provide a safe, positive and nurturing environment where children can develop and enhance their physical and social skills. Promoting a child-centred environment should go hand in hand with identifying and eliminating practices that impact negatively on safe and enjoyable participation in sport for young people.
The next workshop will be delivered by Sport Ireland tutors via Zoom on September  20th  from 6.00pm-9.00pm 
The training will enable Children's Officers/Sports Leaders to:
Implement best practice in protecting the welfare of participants
Create a child-centred environment within the sports club
List categories of abuse and some indicators associated with abuse
Make an appropriate response to a disclosure
Make a report to designated officer or appropriate Statutory Authorities
To book your place visit  www.tipperarysports.ie.  Cost is €15 plus booking fee.
Please book early as places are limited on the workshop. A Certificate of Attendance will be awarded on completion of the course.
For further information  please contact TSP Clonmel office 0761 06 6201 or TSP Nenagh office (0761 06 6888)
Virtual South East Spin 
Five South East Local Sports Partnerships have come together to develop a Virtual South East Spin during Bike Week this September. Carlow, Kilkenny, Tipperary, Waterford and Wexford Local Sports Partnerships, together with their Local Authorities are encouraging people all around the South East to take part in their own virtual cycle, any distance, any day during Bike Week from the 12th – 18th September 2021.
Bike Week is a national celebration and promotion of all that's great about bikes and cycling. We invite everyone to take part in this virtual spin and especially people who haven't been on a bike in a long time. You can register for your preferred distance on www.tipperarysports.ie and all registered participants will receive a certificate. There will be a limited number of snoods available for the first 250 people registered in each county.
We encourage everyone to take pictures of your spin and tag your Tipperary Sports Partnership on social media and use the #southeastspin #anydistanceanyday
For more information please contact Tipperary Sports Partnership by email on info@tipperarysports.ie or phone TSP office on 0761-06-6201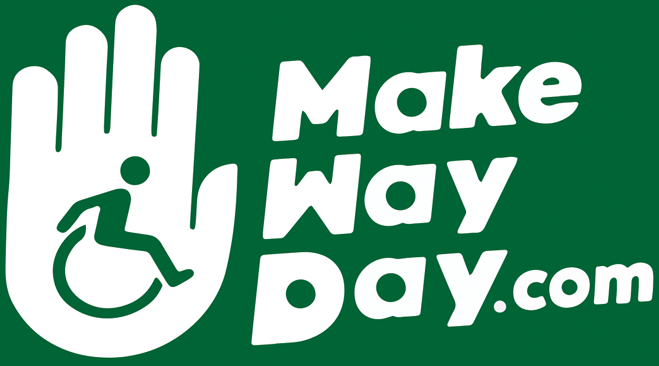 Make Way Day Friday 24th September 2021 
Make Way Day is a National Public Awareness Campaign that highlights the issues people with disabilities face getting around their local communities. "Hey, this blocks my way!" is the message.
The theme for this year's campaign is  "Make Way in My 5k"
We once again take aim at obstacles like cars on the footpath, while taking measures to keep a safe distance. However, with the ongoing COVID pandemic we need to adapt the Make Way Day campaign for this year.
You will be invited to undertake a survey of your area with an online easy-to-use tool we designed. People will be empowered to give their 5K or area a rating from one to five stars depending on the obstacles they come across.
For more information please visit www.makewayday.com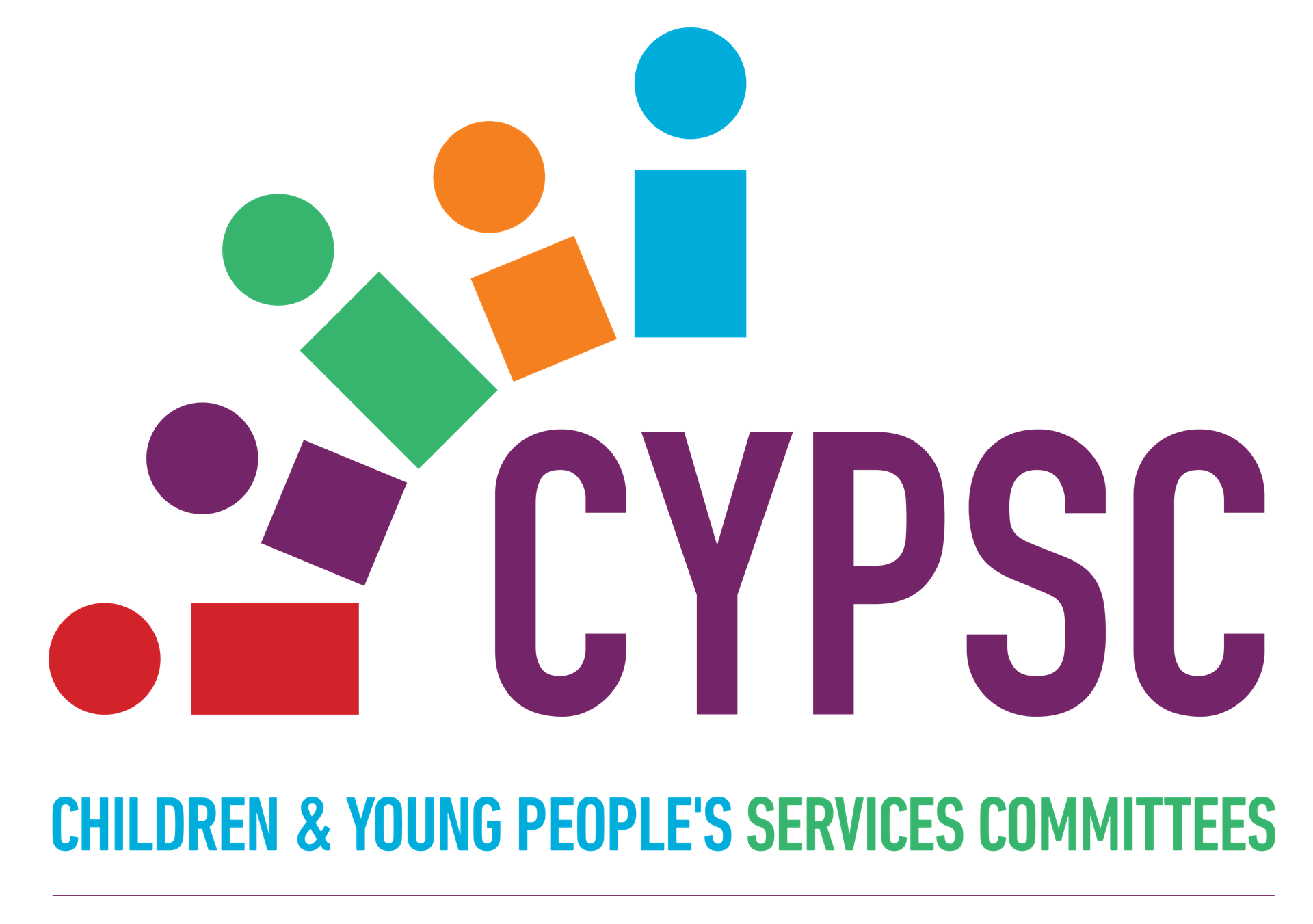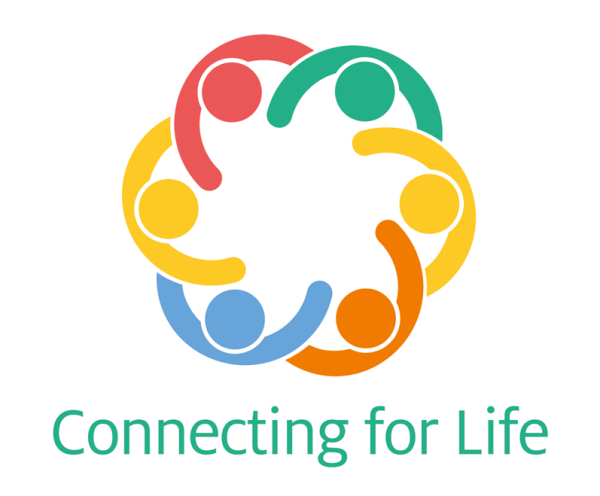 Understanding and coping with grief and loss
Grief & loss can affect us in many different ways & there are things we can do that may help. If you are concerned about how you are doing after the loss of a loved one, support is available. Call the National Bereavement Support Line on 1800 80 70 77, Monday-Friday, 10 am-1 pm. https://bit.ly/3zburZk #HereForYouSouthEast
If you wish to update the contact details, we have held for your group and guarantee up to date information please email details to coordinator@ppntipperary.ie
*If you no longer wish to be a member of PPN Tipperary and would like to unsubscribe please email coordinator@ppntipperary.ie
(Please note that by unsubscribing your group will no longer receive further first hand information in regards to Funding/Grants/Events/ Information etc that may be of help to your organisation)*