Tipperary PPN September 2020 Newsletter
Sections:
1. PPN News & Members Corner
2. Active Public Consultations/Notices
3. Funding/ Grant Opportunities
4. Public Service Announcements, Training and Upcoming Local Events
Dear PPN Member;
In this months newsletter you will find information and tips on how to look after you mental health. You will also find information on events, funding opportunities and supports for you and your community.
Keep up the fantastic work in your communities,
Tipperary PPN Team
Active Public Consultations / Notices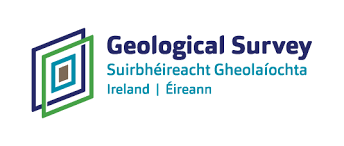 Tellus Survey Advance Notice: Low-flying aircraft in your area
The survey is a national programme that gathers geochemical and geophysical data across Ireland to examine the chemical and physical properties of our soil, rocks and water.
As part of this survey and to collect this data, an aircraft will fly at a low level across your area. The aircraft will fly at 60 m over rural areas and will rise to 240 m over urban areas. The white, twin propeller plane has a red tail and black stripe. It is labelled "SURVEY" and its
registration number is C-GSGF. The sound of the plane is similar to that of a passing lorry and it may startle sensitive livestock, such as horses.
Across south central Ireland – counties Laois, Tipperary, Kilkenny and neighbouring parts of Waterford, Offaly, Cork, Carlow and Kildare. Sander Geophysics Ltd, is carrying out the survey on behalf of Geological Survey Ireland. The survey aircraft is due to commence flying in August 2020 until the end of the year. Flight schedule is weather dependent and subject to change.The information will allow us to make new geological maps, and help us to manage and make the best use of our environmental, agricultural and natural resources. The information gathered by the survey will be freely available to all.
Call us on 1800 45 55 65 if you have concerns about sensitive livestock and the use of drones, and want to be kept informed of flight plans in your area.
For more information, contact us:
Geological Survey Ireland, Beggars Bush, Haddington Road, Dublin D04 K7X4 | 1800 45 55 65 | tellus@gsi.ie | www.gsi.ie/tellus

Tipperary County Council is putting together a Repair and Reuse Directory of all the shops in the county
The Environment Section, Tipperary County Council is putting together a Repair and Reuse Directory of all the shops in the county that offer any of the services following repair services:
Bicycle Repairs & Servicing

Clothes Alterations

Computer & Mobile Phones Repairs

Domestic Appliances Repairs

Facia, Soffit, Gutters & Roof Repairs

Furniture Repair & Upholstery

Heating & Pluming Repairs

Lawnmowers & Garden Machinery Repairs

Leather & Shoe Repairs

Old Photo Restoration & Cassette Tape to CD Transfer

Restoration of Old Windows

Watches & Jewellery Repairs

Window & Door Repairs

Second-Hand Shops

Charity Shops
 If you can help with this list of shops please email Anne Marie on annmarie.clifford@tipperarycoco.ie
Funding/ Grant Opportunities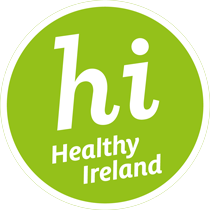 Healthy Ireland Community Mental Health Fund Small Grants
Healthy Ireland, A Framework for Improved Health and Wellbeing 2013-2025 is the national framework for action to improve the health and wellbeing of Ireland over the coming generation.
Now in its 3rd year, the 'Healthy Ireland Fund' aims to support innovative, cross sectoral, evidence based projects, programmes and initiatives that support key national policies in areas such as mental health, physical activity, nutrition and sexual health, tobacco and alcohol and development of spaces and places for health and wellbeing.
At a local level, the fund is administered by the LCDC, and all actions funded must not just be aligned to the above 2013-2025 National Framework, but also to the LCDC's own Local Economic Community Plan (LECP) for the commencement, progress and/or strengthening of relevant actions in the LECP.
A total of €30,000 is available. The Scheme offers small grants for projects with a minimum spend of €2,000 and up to a maximum of €5,000. The grant period will run to 30th June, 2021.
For more information and application form please visit 
https://www.tipperarycoco.ie/news/healthy-ireland-community-mental-health-fund-small-grants
Completed applications to be returned to Dan Downey, Healthy Tipperary Coordinator, Tipperary County Council, Civic Offices, Limerick Road, Nenagh, Co.Tipperary
or
dan.downey@tipperarycoco.ie by 30th September 2020

The Arts Council and Create are delighted to announce a second round to the Artist in the Community Scheme 2020.
This scheme offers funding to enable artists and communities of place/or interest to work collaboratively. The scheme is open to artists from any of the following artform disciplines: architecture, circus, street art and spectacle, dance, film, literature (Irish and English language), music, opera, theatre, visual arts and traditional arts. The projects can take place in a diverse range of social and community contexts such as arts and disability, arts and health, arts and older people, arts and cultural diversity and arts and communities.
Application forms and guidelines for round two of Artist in the Community Scheme are now available to download from the AIC Scheme awards page.
Deadline for receipt of application is Monday 28th September 2020
The Artist in the Community Scheme is managed by Create, the national development agency for collaborative arts, on behalf of the Arts Council.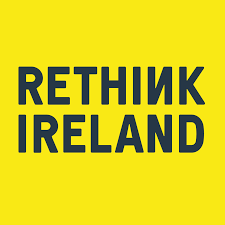 Equality Fund 2020 – 2023
The Equality Fund 2020 – 2023 has been launched to support organisations and groups that empower marginalised communities and tackle systemic inequality. This initiative is supported by the Government of Ireland and the Peter Kinney and Lisa Sandquist Foundation.
Details of the fund can be found on https://rethinkireland.ie/current_fund/equality-fund-2020-2023/.
The Equality Fund will focus on three strands.
Empowering Women: This strand supports projects to empower more women from minority communities into employment. This strand will also fund projects which support women who are employed on an informal basis, in low paying jobs, or who find it difficult to assert their rights.

Strengthening Communities: This strand supports projects which empower communities to advocate for themselves. They will strengthen equality in Ireland through community work and collective action.

Building Equality Together: This strand supports projects or networks to work together to enhance equality. We seek applications from two or more organisations who have come together to promote equality. This includes existing networks and collaborations.
Applications for the Equality Fund should be submitted online using the online application form by 5 pm on Monday 14th September 2020.
Please note, while the Department of Justice and Equality supports this fund, it will not have a role in the funding application process. Any queries related to the Equality Fund should be directed to Rethink Ireland.
Public Service Announcements, Training and Upcoming Local Events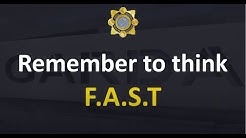 Stroke Awareness Video with An Garda Siochána
An Garda Siochána and stroke survivor Martin Quinn have worked together to create a Stroke Awareness Video to highlight the F.A.S.T. message.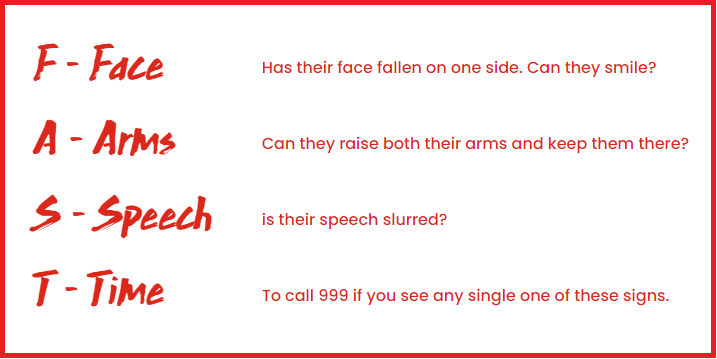 Snap that – Life through the lens of Ireland's 18- to 25-year-olds
What objects or places have helped or inspired you? Are there things that may have held you back? Capture and tell the story of your generation through the lens of your smartphone.
How to share your story
Identify – What place or object helps, inspires or hinders you? Is there an object that symbolises the people who shape your story? Think about an image that will creatively capture the essence of that.

Frame –  Draw people into your story with a photo that catches the eye and imagination. Try a different angle, a close-up, or use a filter.

Caption- Your photo should tell the main story. A caption can help people understand the importance to you of the object or place in the image.

Send – Submit your photo via www.ria.ie (maximum of five photos per person) so it can be part of the bigger picture.
Check out the details, terms and conditions including how to submit your entries at www.ria.ie
Closing date: 30th September 2020 

Recovery College South East – Online Recovery Education Programme
You are invited to join us in our new Online Recovery Education Programme. It is free and will help us all feel connected and supported during these times of uncertainty. 
Follow the simple steps below to connect to our online interactive workshops.
For more detailed information on the workshops, please go to the Workshop Section of our Website – www.recoverycollegesoutheast.com

Changing Ireland's Magazine
This quarterly magazine established in 2001 is an independent, community-based magazine focused on community development and social inclusion.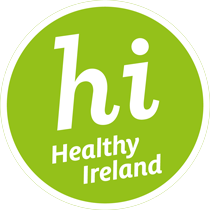 Making Every Contact Count (MECC)
One Conversation could Change a Life
The current COVID 19 pandemic has highlighted how much more vulnerable those with chronic diseases are to the serious complications of such viruses. The pandemic has highlighted to everyone not just to Healthcare Professionals but also to the general population the need to both prevent and manage chronic diseases effectively. As a consequent of this service users may be more open to talking about their lifestyle behaviour with their healthcare professional.
To assist healthcare professionals in supporting their service users to both manage their chronic disease and to prevent their development in the first incidence the HSE has developed the Making Every Contact Count programme. As part of this programme an innovative blended learning training programme has been developed; consisting of 6 online modules and a face to face skills development workshop. The online modules are:
Introduction to Behaviour Change

Tobacco Free

Alcohol and Drug Use

Getting Ireland Active

Healthy Food for Life

Skills into Practice
The training is designed to allow you to do it at your own pace and complete it when it best suits you; each module is about 35-40 minutes and the training is accredited for CPD by all of the Healthcare Professional bodies.
How to get started
Register for the training http://learning.makingeverycontactcount.ie/users/sign_in Go to 'sign up now'

Complete the online modules at your own pace

Complete the Post Course Assessment

Download your Certificate of Completion for CPD purposes.
A great number of consultations are now taking place either via telephone or virtually and this training will enable you to have supportive conversations about lifestyle behaviour with your service users in a very succinct way. In addition, doing this training will also be of great value to you in managing your own health.
This National Making Every Contact Count Training Programme is being supported locally by Health Promotion and Improvement. As part of your conversation with your service user you may want to signpost them to supports in their local area. For a list of local supports or for further information on MECC contact either of the following Health Promotion Officers: Aileen Scott aileen.scott@hse.ie or Catherine O'Loughlin catherine.oloughlin@hse.ie
So why not register for the MECC training today?
Go to http://learning.makingeverycontactcount.ie/users/sign_in
HSE Health & Wellbeing Stress Control Online Programme
HSE Health & Wellbeing Stress Control On-line Programme will broadcast on Monday 7th September 2020 
This will be the fourth run of this successful programme, which has helped over 10,000 participants deal with increased stress during these challenges times. This programme has proved very popular with participants for a number of reasons including;  content variety including practical skills to manage stress and accessibility (please note that for this run, all sessions will be available 48 hours after initial broadcast) and it's also free of charge. For the full schedule and to access the programme visit www.stresscontrol.ie Stress Control online can help support your staff and other audiences to manage stress.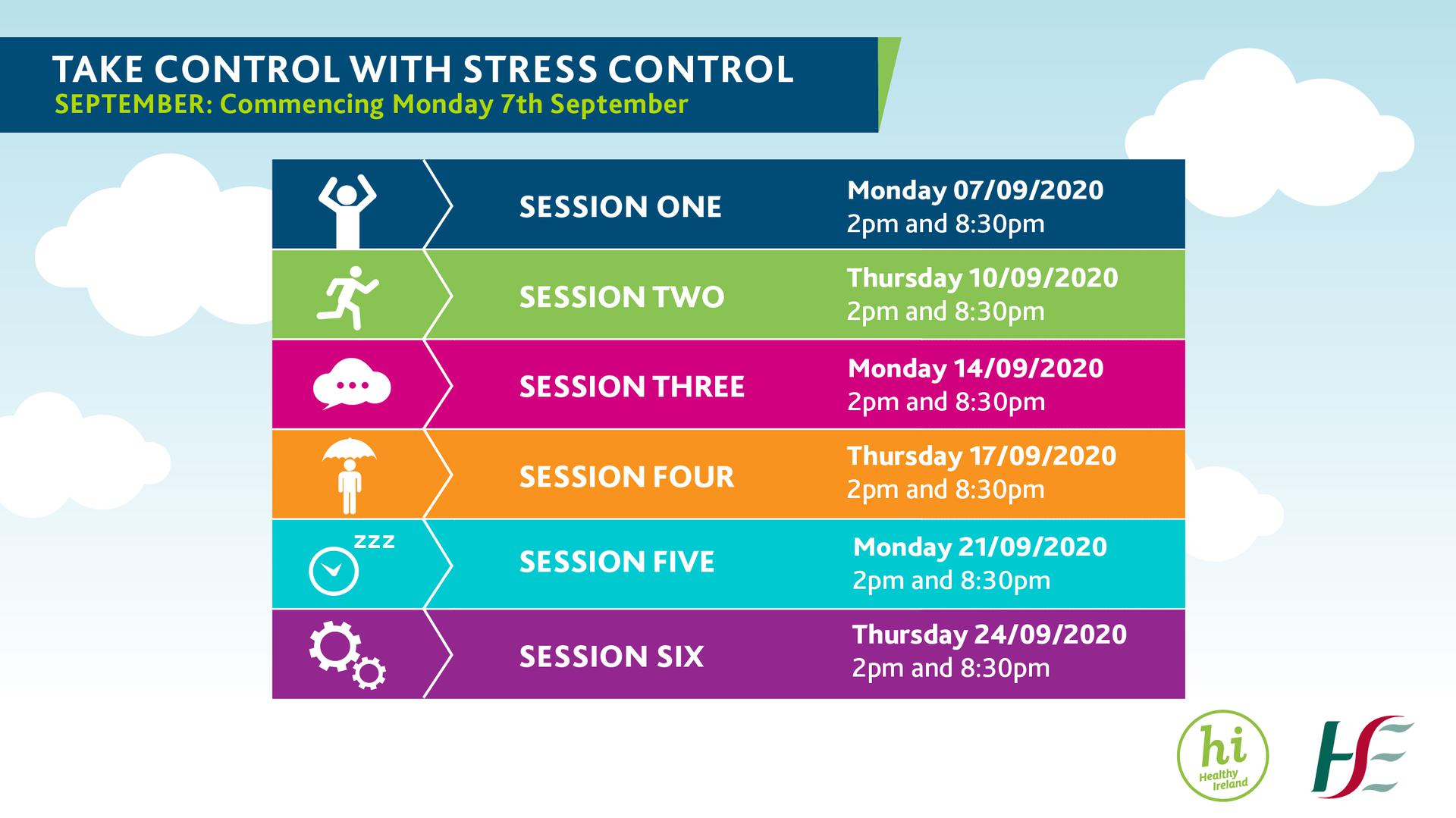 Travellers together preventing suicide 
Saving Lives Through Awareness
Travellers Together Preventing Suicide is a collective campaign organised by national and local Traveller organisations, projects and groups which flags high levels of suicide among Travellers, and creates solidarity and awareness.
If you are affected by suicide, need personal support or someone to talk to please call Samaritans 116 123 or Pieta house 1800 247 247 or free text HELLO to 50808
World suicide prevention day webinar 10th September 6-8pm 
Launched by Senator Eileen Flynn
Speakers
Jim O' Brien – Introduction
Bridget Donoghue: My personal view
Panel Discussion: Traveller suicide: Root Causes & Prevention
Patrick O' Reilly (Pavee Point): Implementing an ethnic identifier
David McCarthy (Clare Travellers): Young Travellers & Sports
Margaret McDonagh (Mind The Gap): Dialogue with mental health services
Frank Kavanagh (TMS): Conflict mediation
Discussion chaired by Thomas McCann(Traveller Counselling Service)
For more information call 
Exchange house Ireland 01 872 1094
Pavee Point 01 878 0255
Traveller counselling service 01 868 5761
or follow Travellers Together Preventing Suicide on Facebook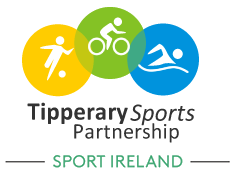 Child Welfare & Protection in Sport Training- Online Workshops
Tipperary Sports Partnership is facilitating a Child Welfare & Protection in Sport Basic Awareness training. The course is aimed at sports leaders, children's officers, parents or anyone working with young people in sport. A central goal for all those involved in sport for young people is to provide a safe, positive and nurturing environment where children can develop and enhance their physical and social skills. Promoting a child-centred environment should go hand in hand with identifying and eliminating practices that impact negatively on safe and enjoyable participation in sport for young people.
The online workshops will be delivered by Sport Ireland tutors on:
Monday 14th September 2020 6pm- 9pm

Monday 21st September 2020 6pm- 9pm
The training will enable Children's Officers/Sports Leaders to:
Implement best practice in protecting the welfare of participants

Create a child-centred environment within the sports club

List categories of abuse and some indicators associated with abuse

Make an appropriate response to a disclosure

Make a report to designated officer or appropriate Statutory Authorities
To book your place visit www.tipperarysports.ie. Cost is €15 plus booking fee.
Please book early as places are limited on the workshop. A Certificate of Attendance will be awarded on completion of the course.
For further information please contact TSP Clonmel office 0761 06 6201 or TSP Nenagh office 0761 06 6888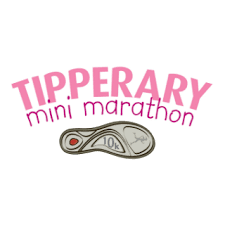 Tipperary Mini Marathon Women's Virtual 10k will take place over the weekend 26th-27th September 2020
Tipperary Sports Partnership are delighted to announce that this year's Tipperary Mini Marathon Women's Virtual 10k will take place over the weekend 26th-27th September 2020. Irish International women's rugby player and Fethard Native Dorothy Wall took time out from her training to launch this year's event.
The Mini Marathon aims to provide an opportunity for females to participate in a female only event and is open to walkers, joggers and runners of all abilities over the age of 18. The event is supported by Sport Ireland's Women in Sport Programme and is part of the #20×20 campaign which aims to increase female participation in sport.
This year's event will be a free virtual event which will allow participants to pick their own 10k route and their own start time to complete the event on either Saturday 26th or Sunday 27th September. Participants can run on their own or with small groups adhering to the HSE guidelines. Registration can be completed via on www.tippminimarathon.ie
In order to receive their event medallion and souvenir, participants will be asked to submit their name and completed time to Tipperary Sports Partnership. In addition, following completion of the event participants will be in with a chance of winning a spot prize when they submit a photo either by email to info@tipperarysports.ie or via TSP social media platforms.
At the launch, Dorothy expressed her delight to launch the 2020 Tipperary Women's Virtual 10k Event and said 'Many things have changed during the current pandemic and it is important for us all to stay active and to remember the 20×20 campaign and its aim, which is 20% more female participation, media coverage and attendance at women's sports in 2020. It is excellent to see the Tipperary Women's Mini Marathon being held in 2020 and being delivered virtually. It is innovative and sets example for all women's sporting events and supports women to be active. I would like to wish all the participants the very best of luck, especially those who are new to walking or running and who are completing their first 10k'
This is a great opportunity for participants to raise funds for their own local charities and there is a charitable donation of €200 to the largest group raising funds for charitable causes.
The Event is funded through Sports Ireland's Women in Sport Programme and event partners/supporters include Tipperary Sports Partnership, Tipperary Athletic County Board, Thurles Crokes and Tipperary County Council.

Tipperary County Council Arts Office Newsletter
The are a number of upcoming events and funding available in this month's Arts office newsletter these include
Please find a list of events and funding available from the Tipperary county council art office at Current Arts Newsletter
Also please visit our new webpage dedicated to Culture Night 2020  www.culturenighttipperary.ie for the full line up of exciting FREE events!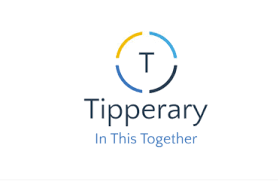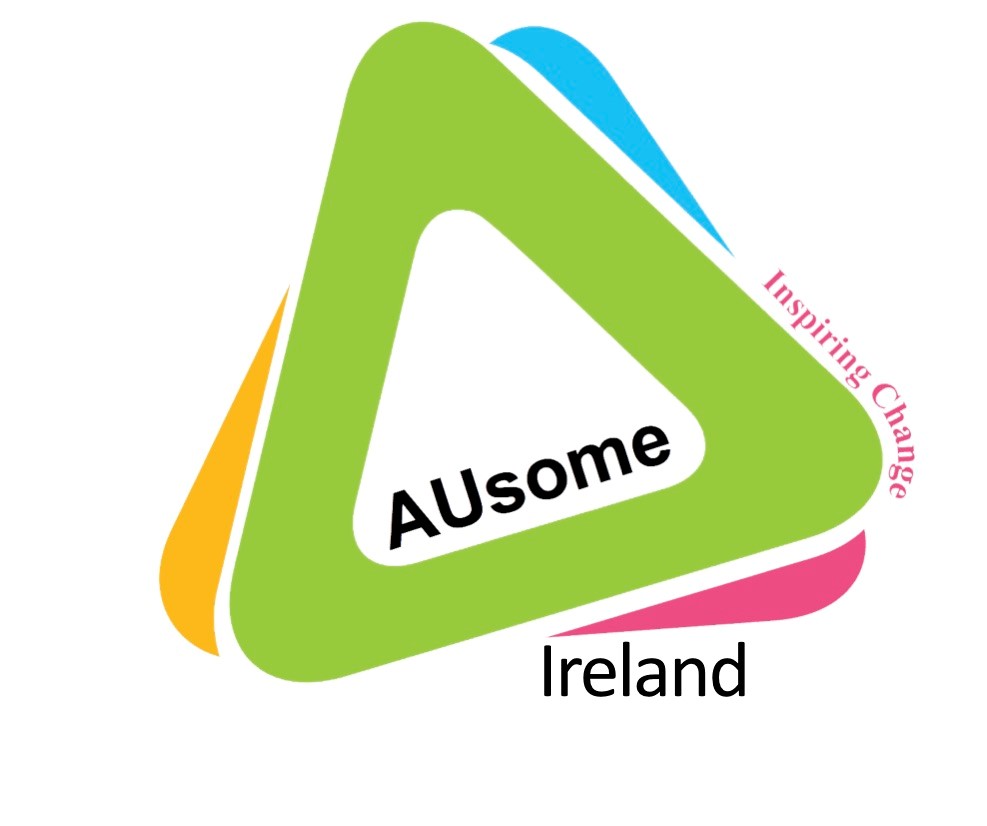 Do you know how Autistic people communicate?
AUsome Training has a number of ways that you can learn about Autistic Communication and move away from outdated ideas that Autistic people have difficulties or deficits in communicating. 
We have designed training opportunities and books so that you can learn how we communicate and also support the Autistic child, teen or adult in your life to communicate with people who are not Autistic.
Autistic Communication Webinar Saturday 26th September 5pm to 7pm cost €20
Social Skills Books  €18.50 includes postage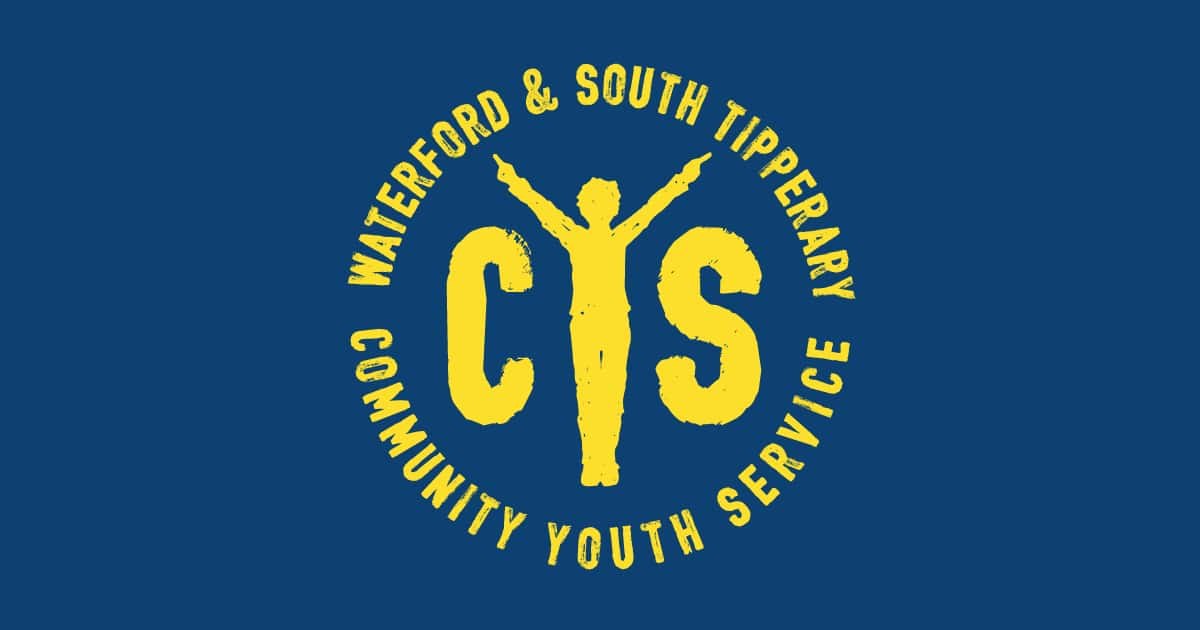 Clonmel Youth Diversion Project
The Clonmel Youth Diversion Project gratefully received a grant to the value of 900 euros from Clonmel Council during the period of lockdown. A Covid 19 emergency fund was made available to groups in the Community who were working with young people or adults. As it was a stressful and challenging time for families the project decided to deliver some goods to the families.
The fund received was used to purchase art equipment; canvases, pencils, markers, etc. Household items; sprays, cleansers, personal hygiene items. Some treats; biscuits, chocolates, popcorn for all members of the family. Also some PlayStation credit for those young people who enjoy gaming in a group. 
Lovely goodie bag / we included a little note explaining about the grant.                                                      
All families who received the goods acknowledged the gesture and supports when project workers visited homes and delivered the goods. It provided us with the opportunity to meet families on their doorsteps and thank them and our young people for staying in touch during the lockdown.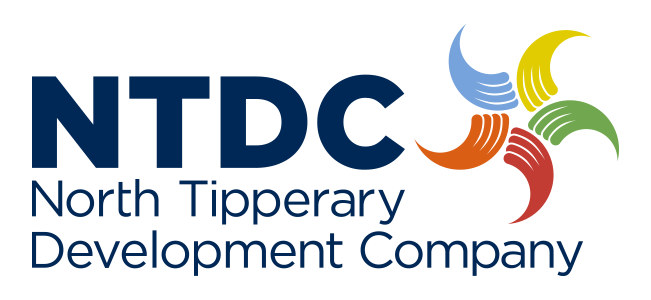 Traveller Programme Coordinator  – Full Time
NTDC invites applications for a Traveller Programme Coordinator, with responsibility for the management, delivery and development of the Traveller Programme in North Tipperary.
The successful candidate will have:
A recognised third level qualification in Community Development, Health Promotion, or a related field

A minimum of 3 years' experience working in the Community & Voluntary Sector

A minimum of 2 years' experience managing people in a working environment

Full driving license and computer skills

Garda vetting will apply to this post

 
North Tipperary Development Company is an equal opportunities employer
This post is funded by the HSE.  Salary will be Commensurate with qualifications and experience.  This is a full time position – 37 hours a week subject to funding.  Shortlisting of candidates may apply. 
Please contact receptionHO@ntdc.ie for a job description and application form
Applications by completion of application form marked 'Traveller Programme Coordinator- to:
mmurray@ntdc.ie to reach NTDC by 5.00pm, Wednesday 23rd September, 2020.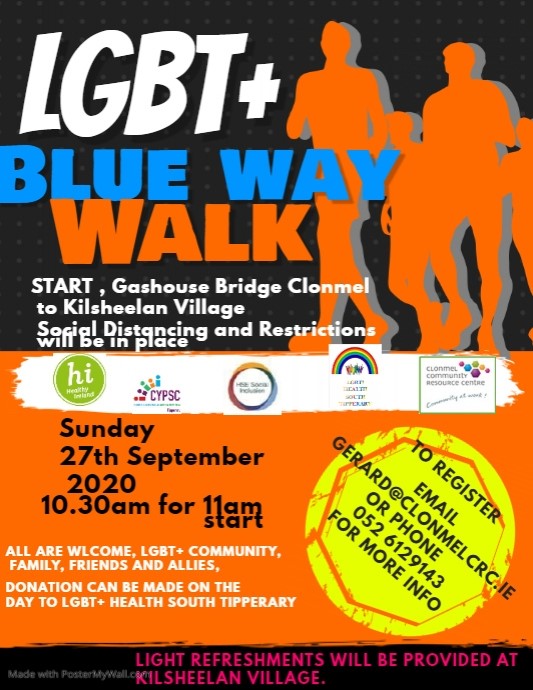 If you wish to update the contact details, we have held for your group and guarantee up to date information please email details to coordinator@ppntipperary.ie
*If you no longer wish to be a member of PPN Tipperary and would like to unsubscribe please email coordinator@ppntipperary.ie
(Please note that by unsubscribing your group will no longer receive further first hand information in regards to Funding/Grants/Events/ Information etc that may be of help to your organisation)*