Tipperary PPN October Newsletter 2022
In just under two weeks, Thursday 10th November, we will be at our all-member groups' county meeting at Cabragh Wetlands, Holy Cross. It is going to be a big one, with PPN group stalls, great goodie bags, a free raffle and delicious refreshments, as well as guest inputs, meeting our new reps and approving our budget for 2023. The agenda will be with you next week. Please register yourself and a couple of others from your group on the Eventbrite link below.
We have called the Plenary' Healthy Us!'.
The meeting has been funded by Healthy Tipperary. Aine Roche, the Healthy Tipperary coordinator, will be there on the evening (6.00pm-9:00pm), along with Siobhan Connolly-Hogan, a Positive Psychologist. We will also be showing videos at the meeting from GIY Waterford and Rachel Dempsey from Full Circle Change.
Áine Roche

Healthy Tipperary Coordinator

Rachel Dempsey

Full Circle Change

https://fullcirclechange.ie/

Siobhan Connolly – Hogan

Sona
To entertain us, we have the Rosie Gray choir from Roscrea demonstrating their amazing singing skills.
Come and learn more about looking after yourself and your family in this time of environmental change, engage in stalls on natural textiles, hedgerows, forest-bathing, beekeeping and how to compost.
As a PPN member, you can also vote on the business of your PPN and network with other groups to share information and just have fun!
National PPN Conference 2022

We want to let you know briefly, that, after a two year hiatus due to Covid-19, the annual national PPN conference was held last week in Laois and organised by Laois PP

It was great to catch up with other people from PPNs all over Ireland in person and hear what work and training they are doing and how they are managing the current challenges around resources and post-Covid impacts.

Our own Charles Stanley-Smith did a presentation, on the second day of the event, about the Positives of PPNs and there was a very energetic discussion after on how nationally we need to be seen more as the best way that community groups can get their voice heard and have inputs on policy that can make a difference.

This sort of networking opportunity gives the staff and PPN secretariat, as well as county council staff who support the PPN in its daily work, to energise and feel themselves that all the hard work matters.

Pictured on left:  Ruth Smith (PPN coordinator), Charles Stanley-Smith (PPN Secretariat member), Sharon Melbourne (PPN Administrator)
We have great news!

Our New Joint Climate Action Project Was Launched in Dublin

We were delighted to attend the launch of the Community Climate Action Programme (CCAP), which is being administered by Pobal, with Minister Eamon Ryan and several great projects. We can finally announce our successful application and look forward to rolling out our 'Climate Coaches for a Just Transition & Resilient Communities', empowering communities to action project.

The lead partner of this 18-month collaborative programme is Sustainable Ireland Cooperative Ltd, based in Cloughjordan ecovillage.

Pictured on right: Ruth Smith, Minister Eamon Ryan, Derry O'Donnell (PPN Secretariat member)
Active Public Consultations/Notices
Irish Wheelchair Association (IWA) launched its Strategy 2022-2025

As a person with a disability, this survey will give you the opportunity to have your voice heard by telling us what your needs and requirements are to live the life you choose.  The IWA want to know what is important to you so they can campaign on issues that are relevant to you.

If you wish to be more involved in IWA Advocacy and having your voice heard as part of a collective group please contact joan.carthy@iwa.ie.
National Biodiversity Action Plan (NBAP)

The Plan will aim to improve the governance of biodiversity in Ireland so that we can better respond to the biodiversity crisis. This means ensuring a 'whole of Government', 'whole of society' approach to this crisis, and properly recognising biodiversity's contributions to people, the economy and society. The Plan will also address the connections between biodiversity and climate change, and the need to enhance the evidence base for biodiversity conservation policy and practice.

The feedback from this first group of stakeholders, together with feedback from the National Biodiversity Conference, held in June, has been incorporated into this draft for public consultation.

The final version of the Plan will be published in early 2023, to allow the recommendations of the ongoing Citizens Assembly on Biodiversity to be reviewed and incorporated where appropriate.

Please find the the link to survey below https://ec.europa.eu/eusurvey/runner/DraftNBAP2022
Public consultation portal for Cycle Connects: Ireland's Cycle Network is now live

CycleConnects: Ireland's Cycle Network aims to improve sustainable travel by providing the potential for more trips on a safe, accessible and convenient cycling network, connecting more people to more places.

Proposals for cycling links in key cities, towns and villages in each county are included in the plan, in addition to connections between the larger towns, villages and settlements. The plan also incorporates existing and planned cycle routes such as greenways and blueways.

The consultation portal can be found here: https://consult.nationaltransport.ie/en/consultation/cycleconnects.

The proposals for each county can be accessed by clicking on the map, and are also listed in the dropdown menu below. Each county contains its county cycle network, urban cycle networks and a technical note.

The consultation will remain open until the 11th of November.

Submissions can be made through the portal using the 'Make a Submission' link, or by email  activetravel@nationaltransport.ie.
Funding/ Grant Opportunities
Local Bereavement Development (LBD) Grants 
Irish Hospice Foundation award a number of Local Bereavement Development (LBD) grants annually.  A group of six or more organisations who provide some level of bereavement support and all operate within a geographical region (e.g. county) are eligible to apply. The grant aims to encourage and support collaborative bereavement developments at a local level. Already existing groups and newly formed groups are eligible to apply. 
Three LBD grants of €1000 were awarded in 2021 to the Kildare Bereavement Network, the South Dublin Bereavement Network and the North Dublin Bereavement Network. Funded activities ranged from bereavement information events for the public, bereavement information webinars for non-bereavement professionals and training for those working as a bereavement service provider. Some of the activities involved local collaborations with libraries and Family Resource Centres. Outlined below are some of the collaborative projects funded through the LBD grants this year. 
Kildare: Bereavement Friendly Libraries Project
South Dublin: Bereavement in older age, a compassionate community initiative
North Dublin: Grief and trauma informed bereavement care. Training for the bereavement service provider.
Closing date for application is November 11th 2022.
For more information visit Local Bereavement Development Grant – Irish Hospice Foundation
Public Service Announcements
Creative Youth Plan 2017-2022
The Creative Youth Plan 2017-2022 update reflects all the work undertaken under the Creative Youth Plan during the last 5 years.
This Plan, published in 2017, sought to enable the creative potential of every child and young person. Thanks to the hard work of all our collaborators and partners, and the participation and engagement of children and young people, Creative Youth has had a far reaching impact. Further details of a new Creative Youth Plan will be announced later this year.
Read more about the first 5 years of Creative Youth here:
IPPOSI (Irish Platform for Patient Organisations, Science and Industry) Verdict of the citizens' jury on the future use of genomics in Ireland
Training and Upcoming Local Events
Tipperary PPN is holding Training
Storytelling – Learn how to use video and audio to tell your group's story
Participants will learn how to develop, film and edit eye catching video and graphics content, and develop, record and publish audio stories and podcasts, using a modern smartphone, with some optional simple cost effective technology, apps and software over 4 weeks :
3 weeks via Zoom
Monday 7th November 2022 from 10am to 1pm

Monday 14th November 2022 from 10am to 1pm

Monday 21st November 2022 from 10am to 1pm 
Final week in person in Thurles Chamber Enterprise Centre
Monday 12th December 2022 from 11am to 2pm
Learning opportunities Autumn/Winter 2022
There are a number of free training and learning opportunities open to community groups through the Community Wetlands Forum and the Connecting Communities with Peatlands project this autumn and winter. Build your knowledge and skillset with our bespoke trainings to better further your community's engagement with bogs and to further your project ideas.
Upcoming courses:
Interpretation and conservation planning – This is a blended-learning course with two days in-person and two online two-hour sessions with an additional one-to-one call with trainer, Deborah Benham. This detailed programme will begin with a two full day in-person session on 11 & 12 November. Location TBC.

 Please note that 

spaces are limited

and will be assigned on a first come first served basis. 
Beginners Promoting your project using Facebook & Instagram – Beginners Facebook and Instagram trainings will be held on two separate days. These trainings aim to give the participants the skills, tools and knowledge to be able to set up a Facebook or an Instagram page and use it effectively in their organisation. Beginners Facebook will take place online 1 November 2pm-4.30pm

. Beginners Instagram will take place online 

3 November 2pm-4.30pm

. Please note that a 

good internet connection is required and participants must have their smartphones and computer/laptop with them for the each session. 
Relationship and conflict management – This is our second instalment of the Relationship and Conflict Management course for community groups delivered by Arc Mediation. The course runs over 4 half days spread out over four weeks. This programme is specifically tailored to community groups engaging with their local bog. Classes will begin on either 15 or 16 November

 based on the preference of participants and 

will take place one day a week for four weeks

. Classes will be held online via Zoom. A 

good internet connection is required

.  Please note that 

spaces are limited

and will be assigned on a first come first served basis. 
Succession planning and Volunteer Recruitment & Retention –This course aims to inform community groups on how to plan for the future of their group as well as how to encourage individuals in their community to volunteer their time to the group or projects. The initial workshop will help community groups to assess their needs and inform future training on this topic that will be available in 2023. This workshop will take place on 01 December at the Offaly History Centre, Tullamore

. Further information will be made available shortly. 
For more information and to book visit https://communitywetlandsforum.ie/news/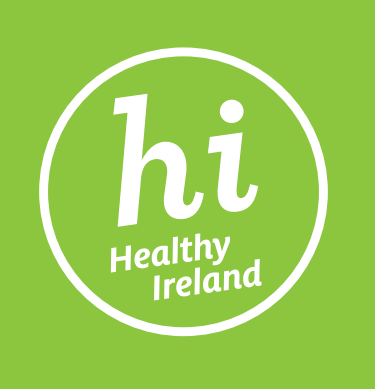 Home exercise videos for adults living with chronic conditions
HSE Healthy Eating Active Living Programme and Office of the National Clinical Advisor and Group Lead for Chronic Disease have collaborated with HSE physiotherapy colleagues to produce a series of 10-45 minute home exercise videos. These videos are suitable for people living with chronic conditions who can exercise safely at home.
The videos range from warms ups to chair exercises, to a 10 minute gentle aerobic session and also include full aerobic and resistance sessions. They are suitable for those beginning exercise or those who haven't exercised in a while. The videos can be self-paced and done in 10 minute slots building to up to 45 minute sessions over time. They are also available for healthcare professionals to signpost to patients who they know can do these safely at home.  All the sessions have been clinically designed and approved by physiotherapists in the HSE.
To access these videos visit https://www2.hse.ie/wellbeing/being-active-with-a-health-condition/being-active-with-a-health-condition.html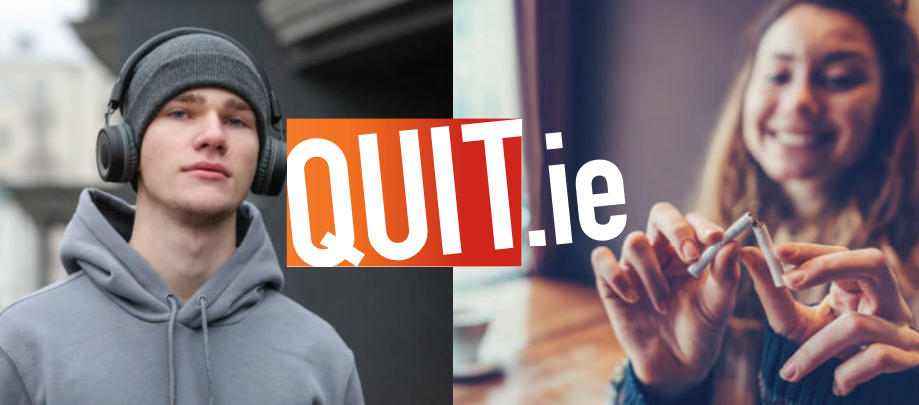 Get the support you need to quit for good
Stop Smoking Support is a free, friendly and supportive 6 week programme, for people who smoke and who want support to quit smoking.
The programme offers advice on stop smoking medication and weekly one-to-one support, in person or by phone.
For more information contact Yvonne on: 087 442 1290 or southeaststopsmokingsupport@hse.ie
Mental Health Literacy Campaign
HSE Mental Health Literacy Campaign on World Mental Health day, please find attached a partner pack outlining the messages, and containing links to some of the main assets for now.
The campaign helps people make the connection between common mental health difficulties like ongoing stress, sleep, anxiety or low mood that they or others in their life may be experiencing and highlights the different levels of support that can help.
Children's Programme Training for Professionals
It takes a village to raise a child. You can prepare the children that you work with for tomorrow by creating strong partnerships with their parents today.
Clonmel Community Resource Centre would like to invite you to attend an Information afternoon to celebrate the arrival of Social Prescribing to Clonmel Thursday 10th November 2022  for 12:00 pm -14.00pm at the Talbot Hotel Clonmel Featuring Guest Speaker: John Lonergan.
Refreshments provided upon arrival.
For more information please email Mary Anne maryannesp@clonmelcrc.ie
Children's Programme Training for Professionals
It takes a village to raise a child. You can prepare the children that you work with for tomorrow by creating strong partnerships with their parents today.
This programme is practical, solution-focused and draws on parents strengths. It is suitable for parents of children aged 6-11 years, including children with additional needs. The programme is flexible and can be delivered to small groups or with individuals over 6-12 weeks.
By training as a facilitator of this programme, you will learn how to support parents to:
Manage behaviour and emotional problems

Build their children's self-esteem and confidence

Reduce their own stress as parents

Problem-solve with their children

Establish positive daily routines

Develop connected and close family relationships

Encourage their children's learning and school work
For more information and to book visit The Children's Programme – Training for Professionals – Parents Plus!
 Creative Places & Create Networking Event 2022
This two-day event will explore how support and solidarity intersect with and inform the development of critical relationships in socially engaged, collaborative arts practice. We are delighted to host the event this year in Tuam, home of the Creative Places pilot. Come with us to explore the town, seeing our core preoccupations of support and solidarity in action.
During this two-day event, our invited speakers will propose a series of methodologies that can be used in order to build networks of support and solidarity for and between collaborative, socially engaged practitioners and communities.
Highlights include a keynote presentation by Pablo Helguera, a showcase of the Creative Places Network, a panel on Representation and (Re)imagining Traveller culture,  and a community conversation Ory'Sta (Tuam slang for What's the Story?) event.
Age Friendly Ireland Newsletter 
Latest Arts Office Newsletter
Tipperary Together Newsletter  
Tipperary County Council Library Service now offers free access to LOTE Online for Kids for library members.
Children can enjoy the magic of books in LOTE (Languages Other Than English), both in the library and at home. Children can also watch, read and listen to each LOTE title translated and narrated in English to help with reading and literacy development. There are hundreds of digital books in over 50 languages to choose from. New books and languages are released each month, so stay tuned!
What is LOTE Online for Kids?
LOTE Online for Kids is an online database of digital books in World Languages, that allows kids to enjoy the magic of books in LOTE (Languages Other Than English). Each book also comes with English translations to help kids learn languages.
LOTE Online for Kids has 1850+ digital picture books in 50+ languages, with new books and languages released each month to help the Library Service to provide a more diverse and inclusive library service for our communities.
Languages include Ukrainian, Cantonese, Mandarin, French, Bengali, Hindi, Indonesian, Korean, Japanese, Gujarati, Marathi, Malayalam, Polish, Brazilian Portuguese, Spanish, Punjabi, Romanian, Russian, Tamil, Urdu and many more.
How do I start using LOTE Online for Kids?
Access LOTE Online for Kidsfrom our website or in-branch at any of our PCs
Login using your library card number.

Remember, it is free to join the library!

Select a language and ENJOY A STORY!