Tipperary PPN October Newsletter 2021
Sections:
1. PPN News & Members Corner
2. Active Public Consultations/Notices
3. Funding/ Grant Opportunities
4. Public Service Announcements, Training and Upcoming Local Events
Dear PPN Member,
Thank you, Tipperary, Cahir & Cashel  and Nenagh Municipal District!
Hello, Carrick, Thurles and Clonmel, see you soon!!
It has been such a pleasure getting out into our Let's Kickstart Our Communities Municipal District (MD) meetings and being in the same room as some of our PPN group members again. The response has been so encouraging around us coming back to meetings in person, being aware of the ongoing Covid situation, of course, and being able to network and feel the support of other PPN groups and people.
So, now we are into our third meeting is this
The two remaining MD meetings are then in early November:
The great positive reaction has been about all the workshop, including chatting over delicious refreshments, provided by the venues, and our goodie bags, given out on the night by Sharon at registration.
There has been a particularly strong comeback, though, verbally and on the evaluation forms, to Siobhan Connolly-Hogan's Positive Psychology input. The information and overall uplifting messages are just what we need to get going again after our pandemic experiences!
So, if we haven't got to your MD yet, register through the Eventbrite link (we need to know numbers for the meeting room but the event is free, of course) you should have received on a previous email and come and say hello!
We can always send you the link again if you need us too.
Email Ruth on coordinator@ppntipperary.ie or ring her on 087 4567111
It would be so good to meet more of you all and work together to get our communities active again!
Active Public Consultations/Notices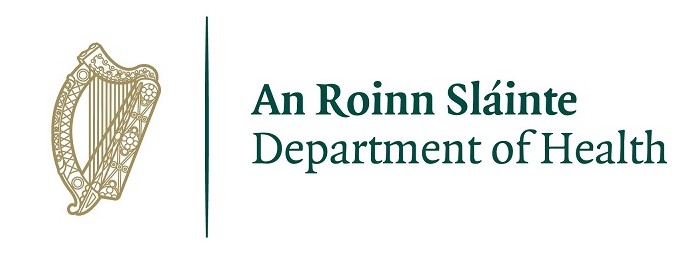 Public Consultation Adult Palliative Care Policy Update
The Department of Health is updating its palliative care policy for adults and is conducting a public consultation to get the views of individuals, organisations and communities throughout the country on palliative and end of life care.     
There are two versions of the survey, one for individuals and one for organisations. 
We are asking individuals to participate in the public consultation by completing the online survey here. This should take no longer than 5 minutes 
We are asking organisations / community groups to participate in the public consultation by completing the online survey here. This should take no longer than 10 mins. 
The closing date for the public consultation is 5pm on Monday 25 October. Further background information on palliative care and the public consultation can be found on the Departments website here.  
Funding/ Grant Opportunities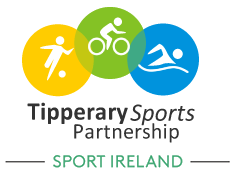 Tipperary Sports Partnership COVID-19/ Return to Sport Grant Scheme
Sports clubs in Tipperary can now apply for the COVID-19/ Return to Sport Grant Scheme of up to €1,500 through Tipperary Sports Partnership.
The overall aim of this grant scheme is to aid local clubs with covering costs associated with the reopening of sports clubs. This scheme is designed to support sports clubs that do not have the finances to implement COVID-19 related hygiene and social distancing protocols. The COVID-19 /Return to Sport Grant Scheme can be used to support COVID-19 related expenditure dating from 2nd May 2020 onwards. As the total fund available is limited, clubs which already have the finances to implement COVID-19 protocols should not apply.
This grant scheme is designed and intended to support return to sporting activities only and cannot be used to support COVID-19 costs related to hospitality services such as bars or restaurants within sports facilities.
The scheme will be based on identified needs. Tipperary Sports Partnership will ensure that the investment is distributed fairly and every effort will be made to ensure that the wider sports community benefits from this scheme. There is a €1,500 limit per club on this grant scheme
Clubs are advised to contact Tipperary Sports Partnership on 076 106 6201 or info@tipperarysports.ie for further information on this scheme
Only one application can be submitted per sport club
Applications to Tipperary Sports Partnership are only applicable to clubs based within Tipperary.
Funding applications must be submitted prior to 4pm on Friday 29th October 2021 via the application form on www.tipperarysports.ie

St. Patrick's Festival x TikTok Creative Fund
St. Patrick's Festival x TikTok Creative Fund, which is a €100,000 fund available to community and voluntary organisations, charities and social enterprises who use artistic and cultural interventions as a tool to connect, enhance and inspire their communities.
10 x €10,000 awards are available to develop and deliver a creative, artistic or cultural project in your community. The 10 successful groups will be supported throughout the process by the St. Patrick's Festival team and groups may also use their fund to work with professional local artists, performers, creatives and crews to help bring their project to life.
The application process is simple and straightforward and requires applicants to fill in an online application form telling a little about their community and the creative project that they would like to undertake. They are also asked to make a short video on their phone (or other recording equipment if preferred) introducing their community and showing the creative work that they do. Closing date for applications is 6pm on Sunday October 24th.
In addition, all awardees will be invited to participate in a specially developed community-focused TikTok masterclass.
We would be really grateful if you could share information about this fund to your members. I have attached more information and all the details, application forms and terms and conditions can be found on our website www.stpatricksfestival.ie
Public Service Announcements, Training and Upcoming Local Events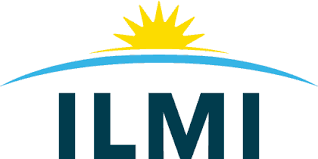 Realising Article 29: Disabled Politicians and the Political System
ILMI Discussion on making Politics more inclusive
Zoom, Thursday 11th November 3-4pm
Article 29 (a) of the UNCRPD calls on State parties to ensure that disabled people have "political rights and the opportunity to enjoy them on an equal basis with others" including the right to vote and be elected.
ILMI has some members who have been elected to office but why are there so few disabled politicians. What are the barriers that prevent disabled people from participating in political parties or seeking nominations to seek election? What could be done to bring about change so that disabled people are selected to run as candidates for political parties, elected and take on key political roles?
ILMI would like to bring together disabled activists to create a space to explore, discuss and develop a position paper to bring models of change to political parties in Ireland to realise Article 29 of the UNCRPD.
We are interested in hearing from all disabled people, including disabled people who are actively involved in politics or have sought election and what learning that they can bring into a collective discussion on making politics more inclusive.
To register email info@ilmi.ie
ILMI Working Group on Deinstitutionalisation:
Discussion space to inform ILMI representation on key spaces including HSE Advisory Group in relation to under 65's in Nursing Homes
Zoom, Thursday 29th October 2-3pm
Deinstitutionalisation and the right to live in the community is a core objective of ILMI to realise the rights of disabled people to choose where and who they live with and to have the appropriate supports to be in control of their lives.
ILMI is calling disabled people to join a working group to develop our thinking on how best to inform practice and policy to ensure the State moves to compliance under Article 19 of the UNCRPD.
ILMI has a representative on the HSE Expert Advisory Group being established to support the HSE Under 65's in Nursing Homes project, which is funded through the Service Reform Fund. A key role for the ILMI working group on Deinstitutionalisation will be to develop collective analysis to support our representative and also provide a sounding board to tease out information from the Expert Group and develop strategic responses.
To register for this ILMI working group, please email info@ilmi.ie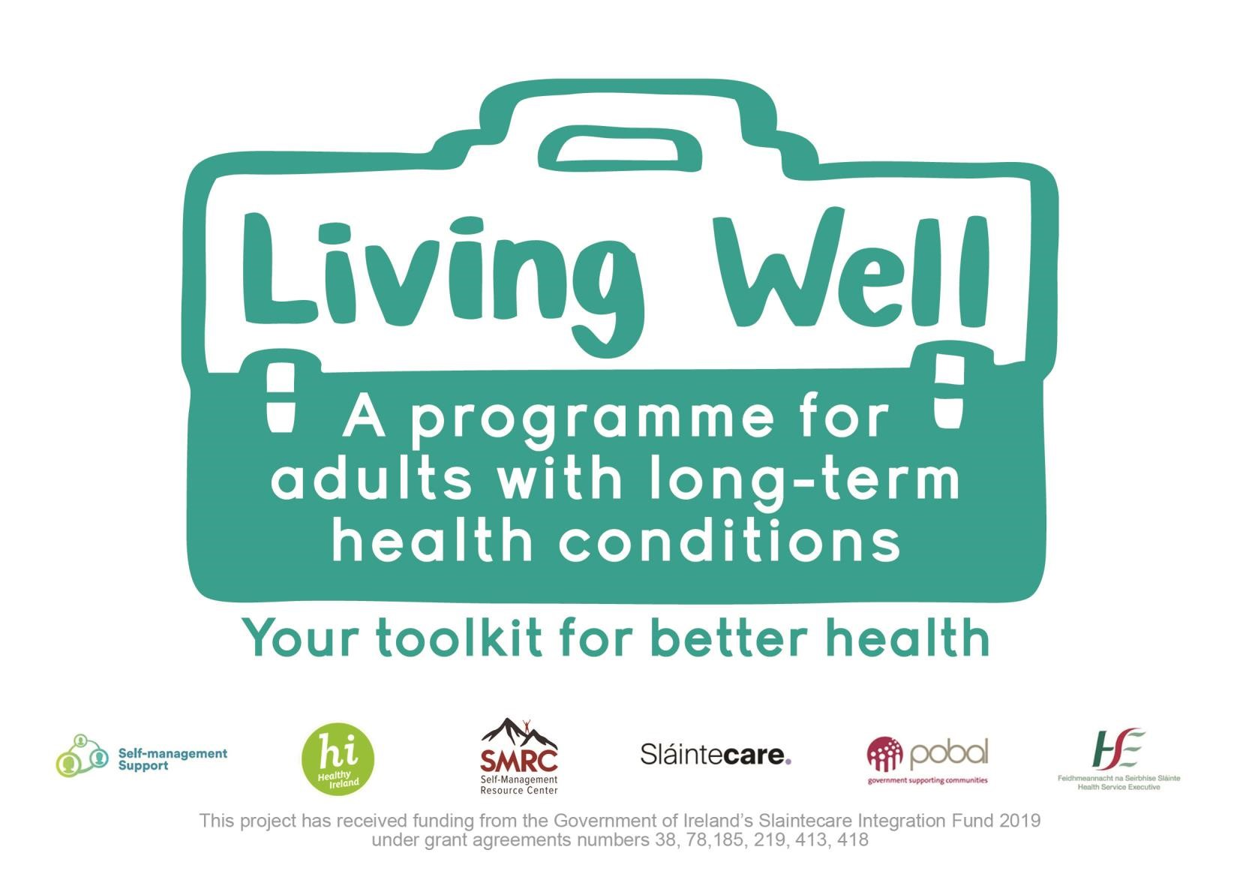 Booking open for Living Well Programmes 
Living Well is a free group Self-Management programme for adults living with long-term health conditions. Long term conditions include (but are not limited to ) COPD, asthma, diabetes, stroke, heart conditions, multiple sclerosis (MS) arthritis, cancer , Crohn's disease, chronic pain and depression.
Here are the new Upcoming Living Well Programmes
1st November -13th December 2021 10.30am – 1pm (Monday)
4th November -16th December 2pm – 4.30pm (Thursday)
The following support is available for anyone who needs help
One to one support
Loan of devices (tablets & headsets)
Tech support available on every program
For bookings, enquiries or promotional material email selfmanagementsupportsSECH@hse.ie or ring Justin 087 4088325 or
Catriona on 087 293 9881 or visit www.hse.ie/livingwell

Department of Rural and Community Development is holding a series of Rural Ideas Fora 
The series of three online events will focus on specific themes within Our Rural Future, the national rural development policy published earlier this year, and will be an opportunity to discuss the challenges and opportunities that impact on rural communities and economies.  Attendees will learn more about ongoing work relating to key objectives contained in the policy, and hear from a panel of key stakeholders.
Registration for these events is available via Eventbrite at the following link: https://www.eventbrite.ie/o/department-of-rural-and-community-development-20051109089
The three events scheduled are as follows:
18 October – 11am-1pm: Remote Working – An Opportunity for Rural Ireland
27 October – 11am-1pm: Transitioning to Climate-Neutral Society
10 November – 11am-1pm: Revitalising Towns and Villages

Newsletter Autumn 2021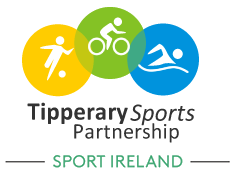 Child Welfare & Protection in Sport Training
Tipperary Sports Partnership is facilitating a Child Welfare & Protection in Sport Basic Awareness training. The course is aimed at sports leaders, children's officers, parents or anyone working with young people in sport. A central goal for all those involved in sport for young people is to provide a safe, positive and nurturing environment where children can develop and enhance their physical and social skills.
Promoting a child-centred environment should go hand in hand with identifying and eliminating practices that impact negatively on safe and enjoyable participation in sport for young people.
The next series workshops will be delivered by Sport Ireland tutors via Zoom on:
November 1st November 2021 from 6.00pm-9.00pm
November 15th November 2021 from 6.00pm-9.00pm
The training will enable Children's Officers/Sports Leaders to:
Implement best practice in protecting the welfare of participants
Create a child-centred environment within the sports club
List categories of abuse and some indicators associated with abuse
Make an appropriate response to a disclosure
Make a report to designated officer or appropriate Statutory Authorities
To book your place visit www.tipperarysports.ie. Cost is €15 plus booking fee.
Please book early as places are limited on the workshop. A Certificate of Attendance will be awarded on completion of the course.
For further information please contact TSP Clonmel office 0761 06 6201 or TSP Nenagh office 0761 06 6888
Certificate in Sports Club Administration Level 6
This part-time course will provide participants with a full understanding of the dynamics, responsibilities and relationships involved in the administration of a sports club. It will instill an appreciation of the skills required to oversee the complexities, be they administrative, financial or managerial, involved in the modern sports club. It will provide the participants with the managerial and leadership skills to become a valuable contributor to the affairs of their club.
Details of Course: Starting 8th November, 2021. Please note the change of start date.

Duration: 16 weeks online with 2 visits to LIT Campus, Thurles
Course Fees: €400 – Applicants from Tipperary Sports Clubs will be subsidised by Tipperary Sports Partnership.
Subsidised fee is €106.19 (incl booking fee) for all Tipperary Clubs
Click the link below for further information and to book your place:
https://certificateinsportsadministration2021.eventbrite.ie or email info@tipperarysports.ie with additional queries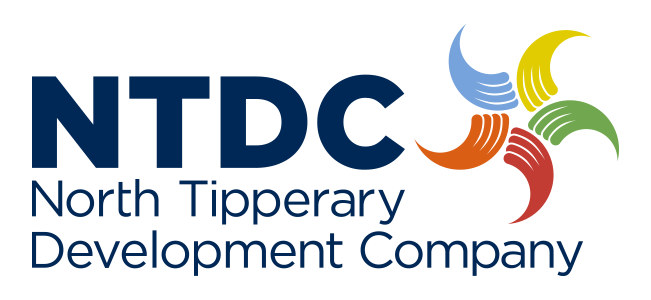 North Tipperary Mental Health Week
During North Tipperary Mental Health Week 2021, there will be events, classes, and signposts for us all to safeguard, protect and nourish our mental health. Plus the fantastic SNAP Pack.
The 'SNAP' Pack is now available as an easy, accessible tool kit for supporting our mental health. The Pack has been designed to support us all, both as individuals and as members of groups or organisations, to reflect and be grateful for what we have in our lives. Our support networks of the people who are important to us, the places we are most content or the things that simply make us want to say 'Thank You' because they help us! No explanations required!
 The 'SNAP' approach — stopping, noticing, appreciating, and proceeding— creates a feeling of gratitude which in turn produces positive, healthy thoughts and a sense of wellbeing for us all. As part of this year's North Tipperary Mental Health Week, you are invited to create a "Gratitude Tree", whether it be just for yourself or to have a Gathering of Gratitude within your home, workplace, school, or organisation, to take some time to say 'Thank You'! Within the Pack you can find these simple ways to cultivate gratitude and collectively generate "Good Vibes" in doing so.
To find out more about the 'SNAP' Pack and download a copy, follow the link below:
North Munster Citizens Information Service is currently seeking to recruit board members
As an organisation that serves communities across Tipperary, we thought some of the PPN members might be interested in joining us. There are details about our board recruitment process at https://www.citizensinformationboard.ie/en/news/vacancies/cisboard20210929.html. I wondered if you would share this with PPN members? And of course if anyone wants to get in touch for an informal chat, I'll be happy to take a call on 087-9968 938.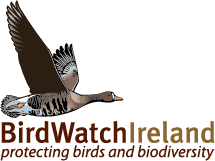 BirdWatch Ireland – Bird Connect Project
BirdWatch Ireland receive grant funding from the Community Foundation of Ireland for Birds Connect. This is a new social inclusion / biodiversity project. The project's focus is connecting people and birds through citizen science, outreach and training.
They are particularly interested in exploring innovative ways to improve access and participation in bird projects for people with disabilities, new communities and minority groups.
As part of this project they have produced a laminated bird identification guide to be distributed to Direct Provision Centres and Nursing Homes. The guide has 50 of our most common Irish birds with illustrations and the names translated into Irish, Arabic and French. Birdwatch Ireland will supply physical copies of this guide to Direct Provision Centres and Nursing Homes.
Birdwatch Ireland are looking at building connections with the residents of these institutions through a bird nest box project and are hoping to work with local men's sheds and community groups to build and install nest boxes in Direct Provision Centres and Nursing Homes. The majority of the boxes will be tit or robin-style, as these offer the best take-up rates – but there might be scope for other designs if the right location presents itself. Birdwatch Ireland can provide diagrams of suitable nest boxes.
Any groups interested in the getting involved in this project please contact Andrew by email alynch@birdwatchireland.ie
For more information visit https://birdwatchireland.ie/community-nest-box-scheme/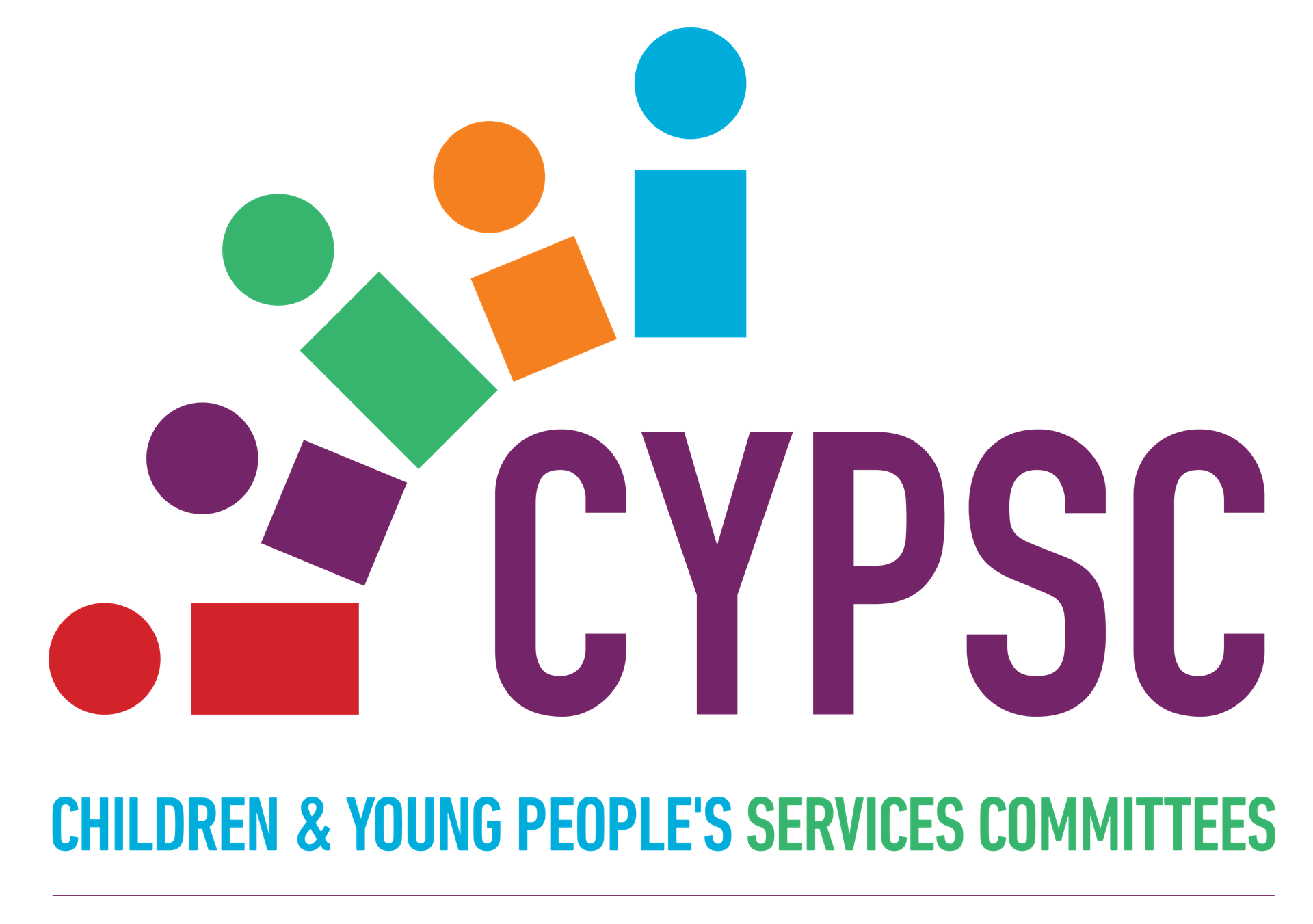 Tipperary CYPSC Website Launch 
Tipperary Children and Young People's Service Committee (CYPSC) the launched their new website launched to help Tipperary children and young people connect with the services they need.
Visit www.tipperarychildrenandyoungpeoplesservices.ie to check it out.

Latest Arts Office Newsletter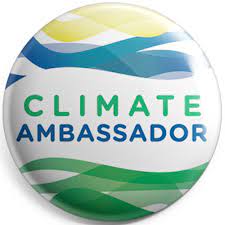 Become a Climate Ambassador for 2022 
The Climate Ambassador programme is Ireland's first ever initiative to train and support individuals taking action on climate change. The programme is co-ordinated by the Environmental Education Unit of An Taisce with support from the Department of Environment, Climate and Communications.
Climate change effects are being felt at a local, national and global scale. Becoming a Climate Ambassador will give you the opportunity and platform to do something really positive within your community. Adapting to climate change and mitigating the adverse impacts is a growing concern in every community in Ireland and our Climate Action Officers look forward to working with you on this exciting programme!
Be part of a prestigious group and become one of Ireland's Climate Ambassadors. This is an opportunity to take meaningful action and make positive changes, with full support from our Climate Action Officers and your national network of inspiring individuals. Applying only takes 10 minutes. Successful applicants will receive free training in communications and science as well as a toolkit to help you develop your actions. You will also be invited to regional network gatherings to meet up with your peers and share your ideas, skills and knowledge.
Closing date 25th October, 2021
Here is the application: https://climateambassador.ie/about-climate-ambassador/
It's also linked on the  Climate Ambassador homepage under 'How to apply' if the above link is too long: https://climateambassador.ie/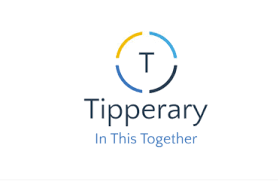 In This Together Newsletter
If you wish to update the contact details, we have held for your group and guarantee up to date information please email details to coordinator@ppntipperary.ie
*If you no longer wish to be a member of PPN Tipperary and would like to unsubscribe please email coordinator@ppntipperary.ie
(Please note that by unsubscribing your group will no longer receive further first hand information in regards to Funding/Grants/Events/ Information etc that may be of help to your organisation)*