Tipperary PPN November 2021 Newsletter
Sections:
1. PPN News & Members Corner
2. Active Public Consultations/Notices
3. Funding/ Grant Opportunities
4. Public Service Announcements, Training and Upcoming Local Events
Dear PPN Member,
Thank you everyone who attended our recent events;  Let's Kickstart Our Communities Municipal District (MD) meetings, Environment Pillar meeting in Cabra Wetlands or 2021 PPN plenary.
It was such a pleasure getting out into our communities and being in the same room as some of our PPN group members again. The response has been so encouraging around us coming back to meetings in person, being aware of the ongoing Covid situation, of course, and being able to network and feel the support of other PPN groups and people.
Our Christmas edition newsletter will follow soon
Tipperary PPN Team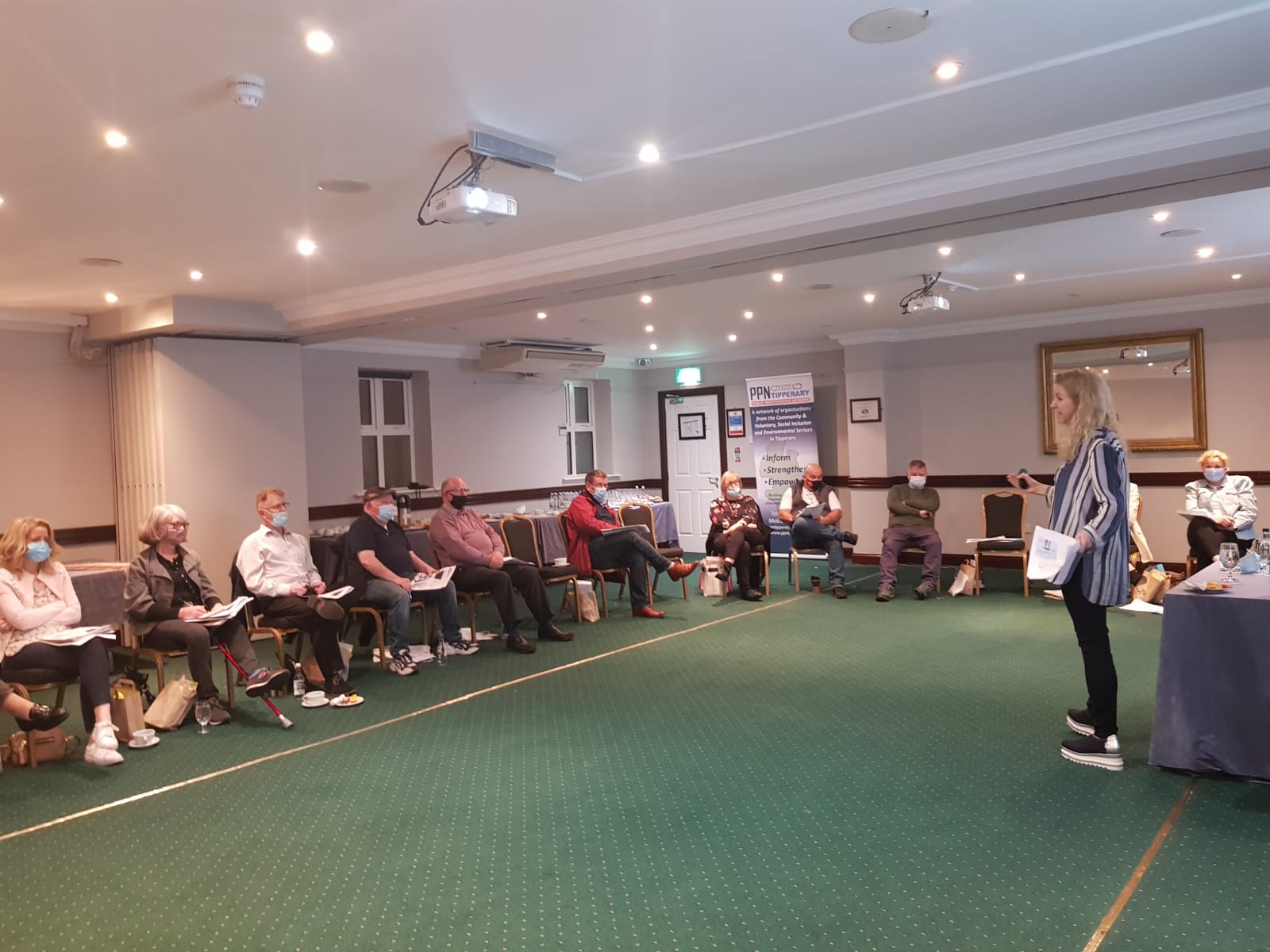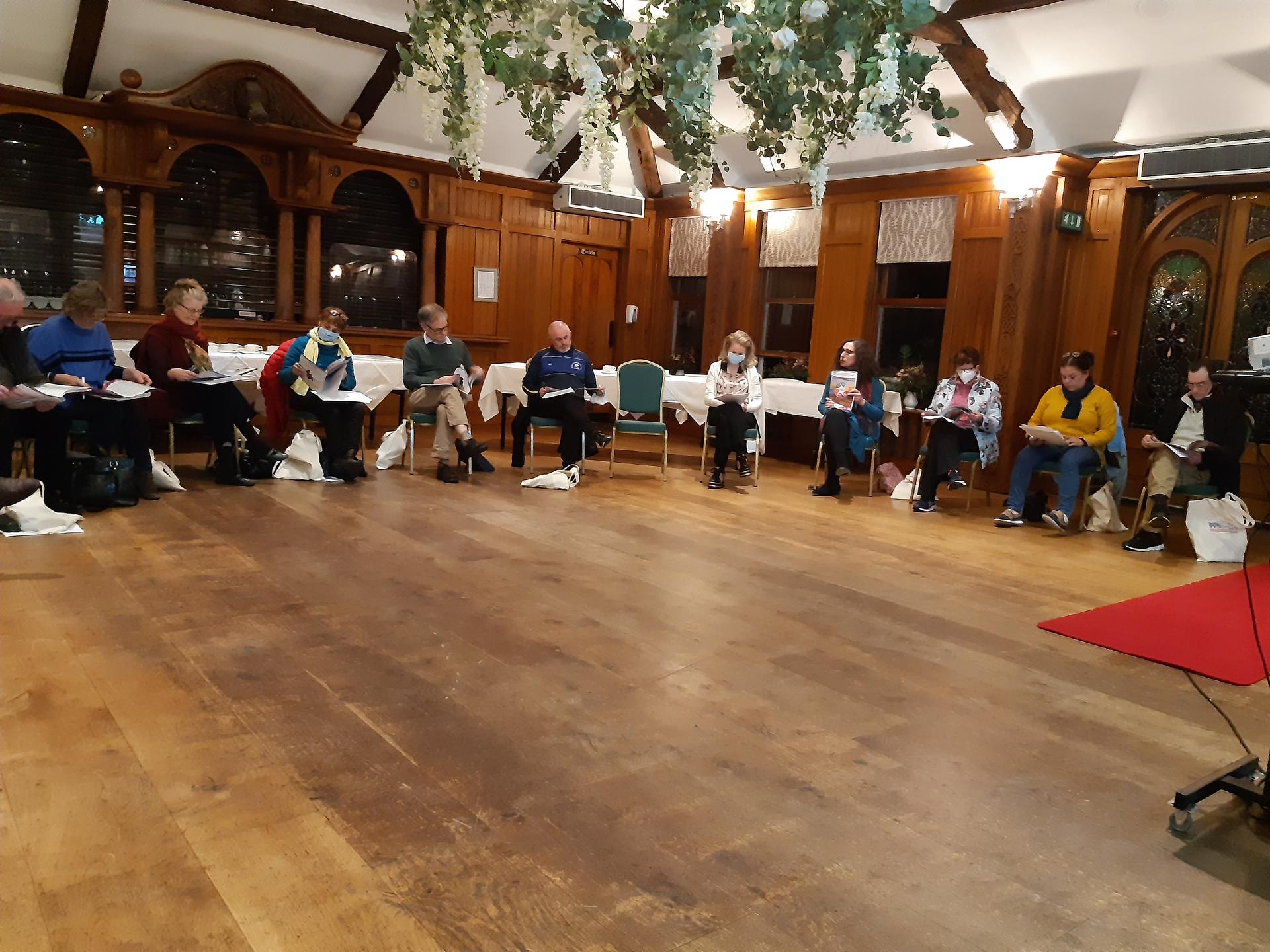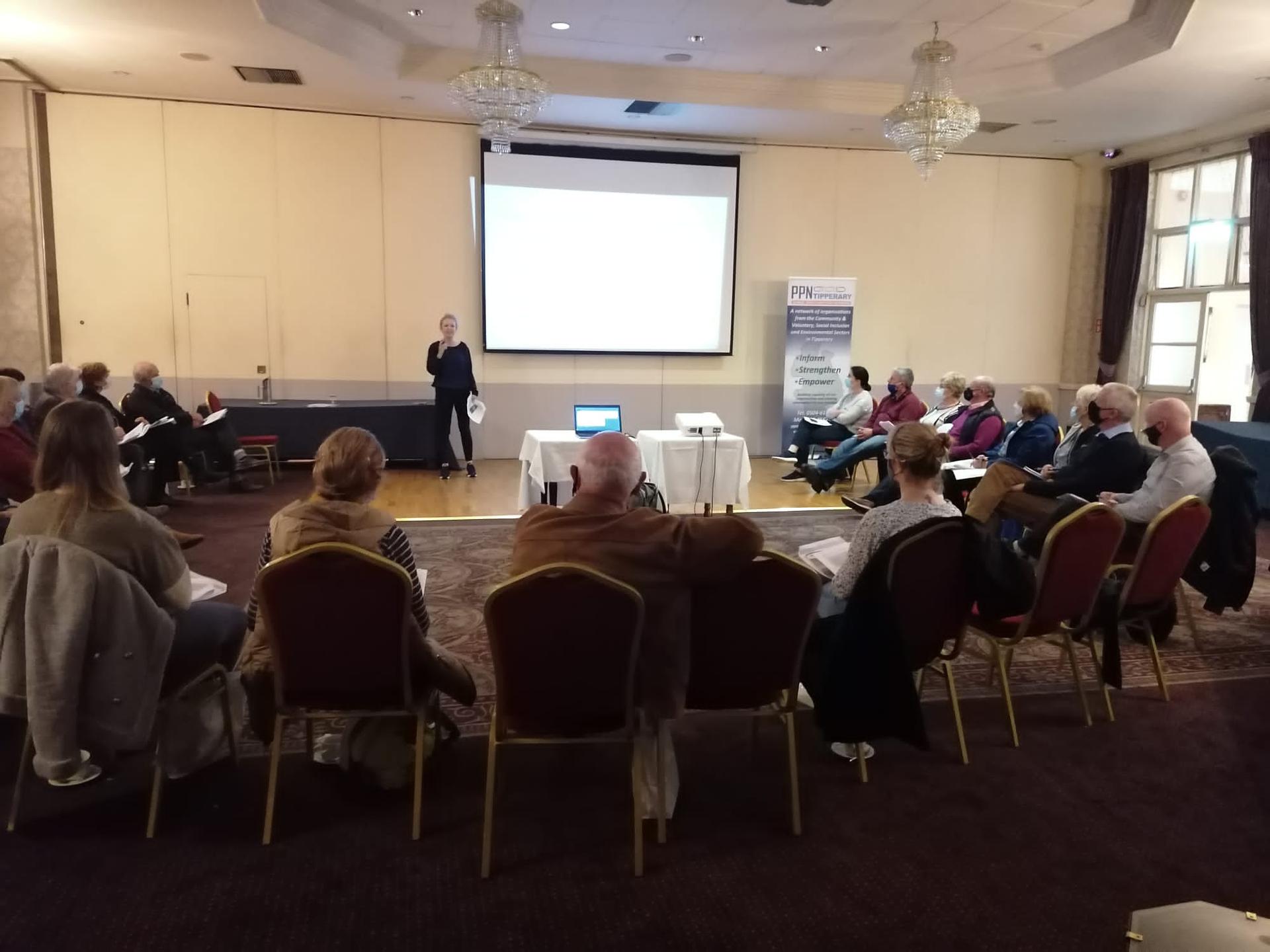 Active Public Consultations/Notices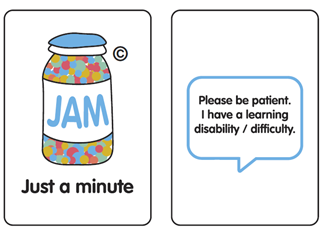 The Jam Card 
Transport for Ireland along with Bus Éireann, Dublin Bus, Go-Ahead Ireland, Iarnród Éireann, TFI Local Link and Luas are continuing our journey to become JAM Card friendly. The Jam Card will assist customers using the public transport system and make their experience as stress-free as possible.
What is JAM Card and who is it for?
JAM Card allows people with a communication barrier tell others they need 'Just A Minute' discreetly and easily. The JAM Card© was created by NOW Group, a social enterprise that supports people with learning difficulties and autism into jobs with a future and their service users told them that they would like a way to relay to people that they need a little extra time or patience. Find out more about NOW Group at www.nowgroup.org and JAM Card© at www.jamcard.org.
There are 3 message options to choose from:
1) Please be patient, I have autism
2) Please be patient, I have a learning disability/difficulty
3) Please be patient, I have a condition
Where can I get one?
There are several different methods to get a JAM Card. JAM Cards are available for collection from the following transport hubs:
Irish Rail Stations: Connolly Station, Pearse Station, Heuston Station, Dublin, Kent Station, Cork,  Ceannt Station, Galway
Colbert Station, Limerick, Plunkett Station, Waterford and MacDiarmada Station, Sligo. Dublin Bus: Dublin Bus Head Office, O'Connoll St, Local Link Offices
You can also request one directly from NOW Group by visiting the JAM Card website and filling out the request form. or if you would prefer there is a JAM Card App available for Android and iOS. 

Layer Up Campaign 
The Government has updated the public health advice posters. Layer Up is a cross-Government campaign which encourages everyone to layer up on the behaviours to protect from Covid-19 by getting vaccinated, wearing face masks, washing/sanitising our hands frequently, keeping our distance, meet up outdoors where possible, and ensuring indoor spaces are well ventilated.
More information and a series of posters are available free to download at gov.ie/LayerUp.

Help Protect Tipperary's Rivers & Lakes consultations
Let's Manage Our Water Better!
The Tipperary PPN and the Local Authority Waters Programme (LAWPRO) would like to invite you to a consultation webinar 'Help Protect Tipperary's Rivers & Lakes' which forms part of the public consultation for community groups in Tipperary on the Draft River Basin Management Plan for Ireland (2022 to 2027). This 1 hour consultation event will take place via Zoom (see invite below)
Date:      Tuesday 7th December 2021
Time:      19:30 to 20:30 hours
Agenda:
Opening & Welcome
Background to meeting & the Local Authority Waters Programme (LAWPRO)
Brief Overview – EU Water Framework Directive (WFD)
Overview on the Draft River Basin Management Plan for Ireland (2022-2027)
Making a Submission as part of the public consultation process
Open Discussion and Q&A Session
In preparing for this virtual meeting please see:
The published the Draft River Basin Management Plan for Ireland (2022 to 2027) available to download at https://www.gov.ie/en/consultation/2bda0-public-consultation-on-the-draft-river-basin-management-plan-for-ireland-2022-2027/.
To learn more about the draft plan visit www.lawaters.ie or visit the Virtual Public Consultation Room https://drbmp-vcr.ie/
Please find the details to join this consultation webinar via zoom on Tuesday 7th December 2021 at 7:30 pm below
Join Zoom Meeting
https://lawaters-ie.zoom.us/j/89274661077?pwd=WFpyOFVqM1NYeHd5cVkwZmZrOEs3QT09
Meeting ID: 892 7466 1077
Passcode: 614710
Funding/ Grant Opportunities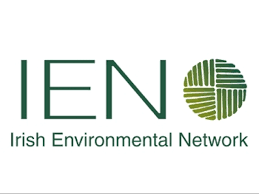 Public Service Announcements, Training and Upcoming Local Events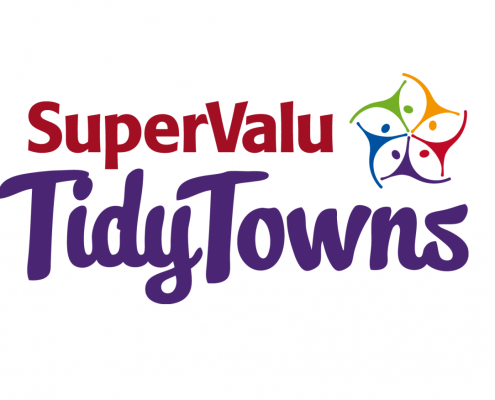 Tidy Towns newsletter 
Please find the latest newsletter for tidy towns which contains the following
2021 SuperValu TidyTowns Competition Winners
TidyTowns Grant
Articles from TidyTowns Groups – Belmullet, Tullamore, Dromiskin & Baltinglass
Cork Volunteer Awards – Clonakilty TidyTowns
3 for the Sea
Poets Corner
Visit https://www.tidytowns.ie/about-us/newsletters/ to read

Newsletter Autumn 2021
Please find the latest newsletter from Communities Creating Jobs Autumn Newsletter 2021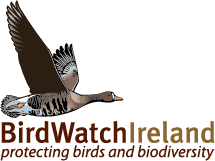 BirdWatch Ireland – Bird Connect Project
BirdWatch Ireland receive grant funding from the Community Foundation of Ireland for Birds Connect. This is a new social inclusion / biodiversity project. The project's focus is connecting people and birds through citizen science, outreach and training.
They are particularly interested in exploring innovative ways to improve access and participation in bird projects for people with disabilities, new communities and minority groups.
As part of this project they have produced a laminated bird identification guide to be distributed to Direct Provision Centres and Nursing Homes. The guide has 50 of our most common Irish birds with illustrations and the names translated into Irish, Arabic and French. Birdwatch Ireland will supply physical copies of this guide to Direct Provision Centres and Nursing Homes.
Birdwatch Ireland are looking at building connections with the residents of these institutions through a bird nest box project and are hoping to work with local men's sheds and community groups to build and install nest boxes in Direct Provision Centres and Nursing Homes. The majority of the boxes will be tit or robin-style, as these offer the best take-up rates – but there might be scope for other designs if the right location presents itself. Birdwatch Ireland can provide diagrams of suitable nest boxes.
Any groups interested in the getting involved in this project please contact Andrew by email alynch@birdwatchireland.ie
For more information visit https://birdwatchireland.ie/community-nest-box-scheme/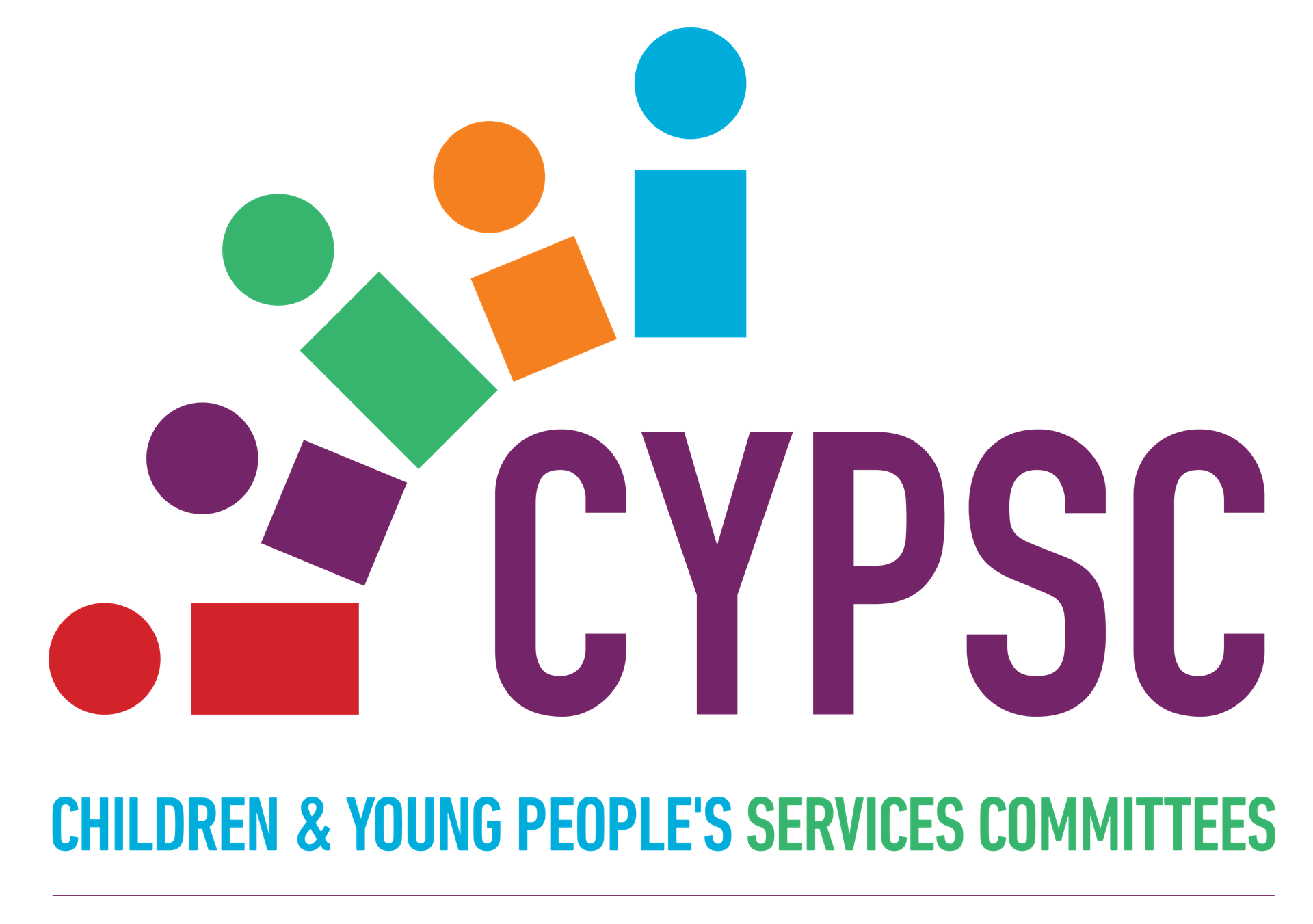 Tipperary CYPSC Website Launch
Tipperary Children and Young People's Service Committee (CYPSC) the launched their new website launched to help Tipperary children and young people connect with the services they need.
Visit www.tipperarychildrenandyoungpeoplesservices.ie to check it out.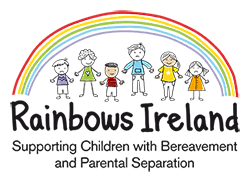 Rainbows Programme
Referrals for the rainbows programme at the Knockanrawley Resource Centre CLG are now being taken 
The Rainbows programme provide 
10 week listening, group support programme for children an young people following a bereavement or parental separation

Children of similar age (from 7-12 years ) and loss experience are in separate groups
Rainbows is not counselling or professional therapy
For further enquired or to enrol your child please contact Helen Buckley on 062 52688 or email helenbuckley@gmail.com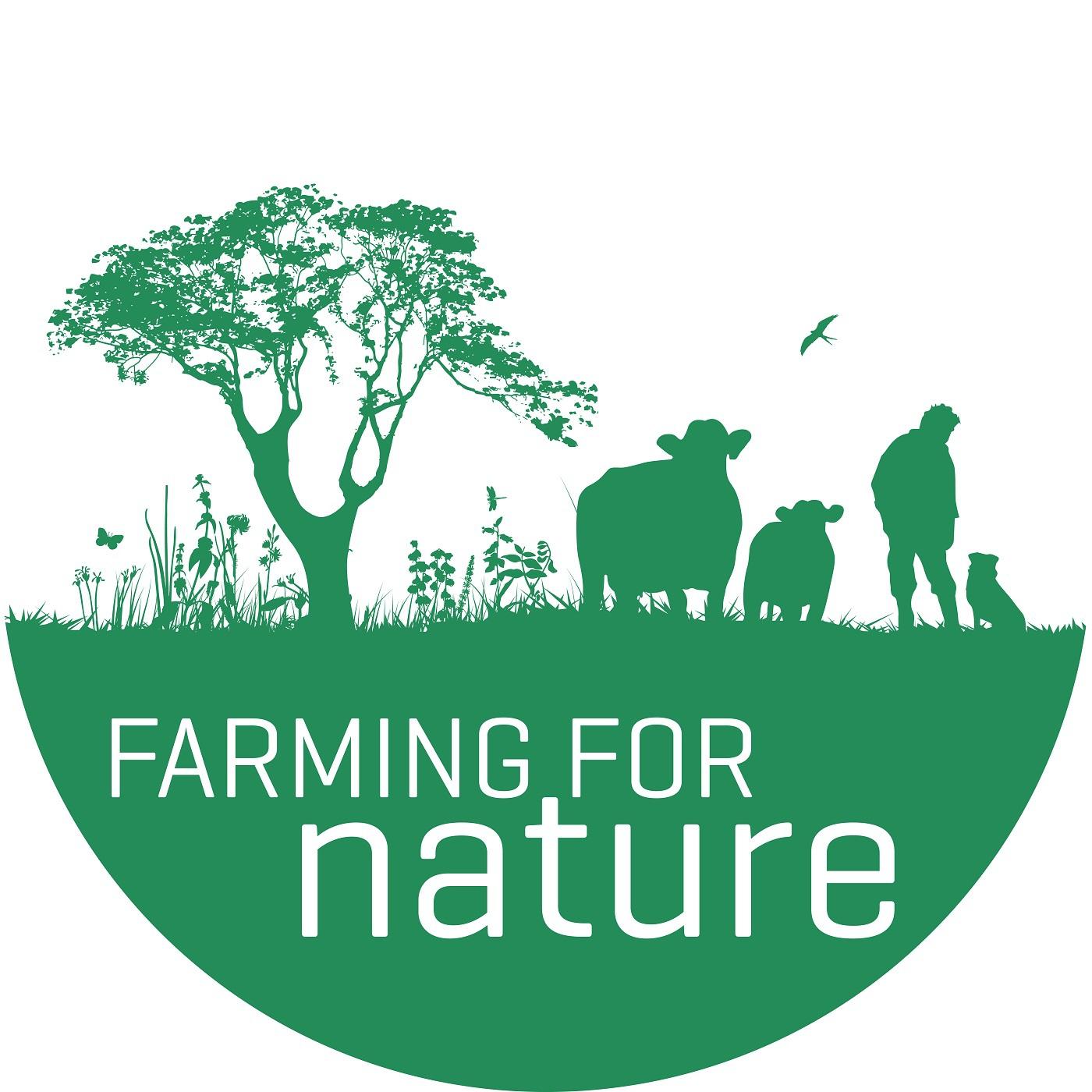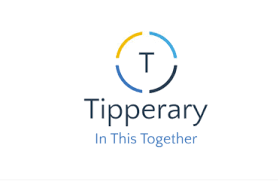 If you wish to update the contact details, we have held for your group and guarantee up to date information please email details to coordinator@ppntipperary.ie
*If you no longer wish to be a member of PPN Tipperary and would like to unsubscribe please email coordinator@ppntipperary.ie
(Please note that by unsubscribing your group will no longer receive further first hand information in regards to Funding/Grants/Events/ Information etc that may be of help to your organisation)*