Tipperary PPN November 2020 Newsletter
Sections:
1. PPN News & Members Corner
2. Active Public Consultations/Notices
3. Funding/ Grant Opportunities
4. Public Service Announcements, Training and Upcoming Local Events
Active Public Consultations / Notices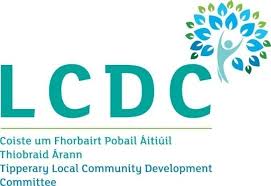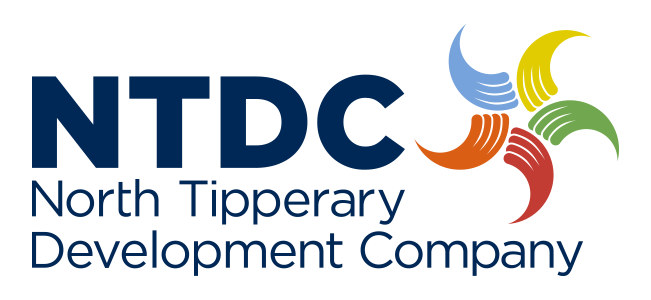 Community Learning Spaces
Tipperary County Council in partnership with South Tipperary Development Company and North Tipperary Development Company are looking to support the provision of, rollout of, and promotion of Community Learning Spaces across County Tipperary.
We will conduct a survey of community facilities through Tipperary PPN to establish if the community facility has
broadband and WIFI capability

a dedicated space that can be allocated to creating a learning/study space

capability of opening and closing the facility to match the demands of students requiring allocated times

heating and provision of comfortable operating environment

will ensure that all Covid 19 guidelines are followed to ensure the safety of those attending and using the learning spaces are adhered to
We will then support the applicable community facilities with provision of desk, screen and sanitisation unit and also promote the facility as having the learning space available.
Remember to find in your Expression of interest form at https://www.tipperarycoco.ie/community-and-economic-development/community-learning-spaces
For more information contact Fiona Crotty on fiona.crotty@tipperarycoco.ie or 0761 06 6223.
Funding/ Grant Opportunities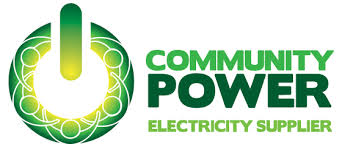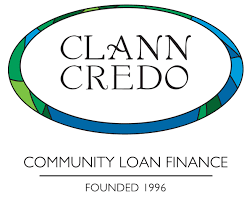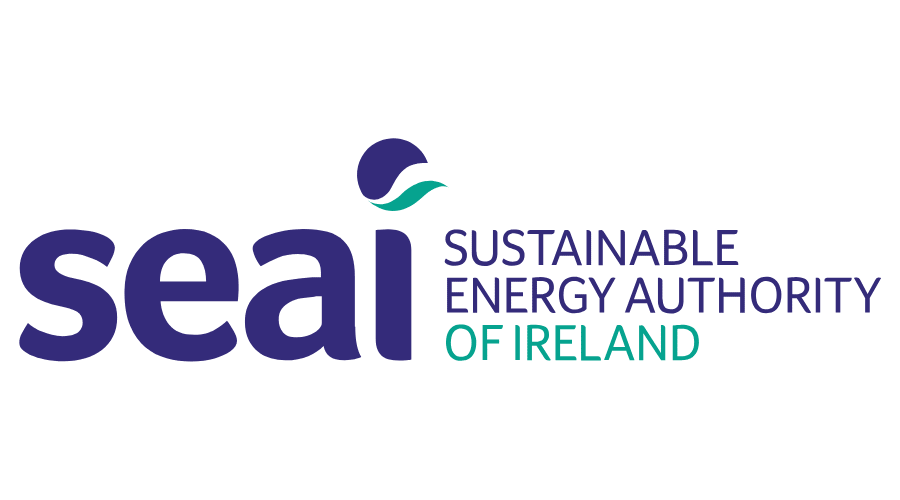 Grants available for warmer homes, businesses and community buildings
Energy Communities Tipperary Cooperative (ECTC) are now seeking homeowners, businesses and community buildings who wish to avail of grant funding to carry out retrofit measures and energy upgrades on buildings throughout Co. Tipperary.
ECTC is a community led, home insulation upgrade and retrofitting organisation which provides a One Stop Shop Retrofit Service. This takes the hassle out of getting grant aid, sourcing contractors and overseeing projects for homeowners, businesses and community groups.
Grants are available through the Sustainable Energy Authority of Ireland (SEAI) for measures which include: Attic Insulation; Heating Controls; Cavity, Internal & External Wall Insulation; Heat Pumps; Wood Burning Stoves; Windows and Doors; Solar panels – PV & Water. Grants are available for homeowners from 35% to 80%, for community buildings up to 50% and for commercial buildings up to 30%. ECTC applies for these grants on behalf of homeowners, businesses and community groups.
Click here to register: https://energycommunitiestipp.ie/register/
Since 2012, ECTC has upgraded over 800 homes and secured over €10 million in investment for Tipperary, with funding from SEAI. All presided over by a volunteer board of community directors. As a not-for-profit company, ECTC's mission is to allow communities in Tipperary and surrounding areas, to create local employment and community benefit through reducing their carbon footprint and generating community-owned energy.
New communities are welcome to join ECTC to participate in the scheme and avail of the opportunities available. Benefits include: Improved householders living conditions i.e. warmer, more efficient houses; Alleviate fuel poverty; Create jobs in the local communities; Save money – through awareness of household energy efficiency; Reduce carbon footprint.
ECTC are proud partners of Community Power, Ireland's first community owned electricity supplier. More information about grants and member communities are on the website energycommunitiestipp.ie

Trees on the Land (Planting native trees across the 32 counties of Ireland and Northern Ireland).
We're delighted to announce that applications for trees are now open for the 2021 planting project.
 
We felt very worried that another lockdown or Covid-19 outbreak could cause chaos for our local collection points and people trying to fetch trees.  We will therefore sadly not be running the usual collection points this season and will be delivering tree packs out directly to each applicant by courier instead. 
The collection points have been such a big part of the project with trees being given out at community centres, council depots, farms, garden sheds, fuel stations and all sorts of other places each year.  I'd like to extend a huge thank you to everyone who has helped us with distribution over the years and hope to see the collection points back in future years.  
There will be a new delivery cost of €15 added to all orders.  This will cover packing and delivery to all 32 counties as a flat fee per order.  We realise this is a hefty added cost; we hope that you will understand and find the new deliveries convenient and safe for all.  
Deliveries will commence late-November and continue through to mid-March in order to stagger the work across the winter season.  The majority of deliveries will go out during January and February and we will give everyone plenty of notice of their delivery before it is dispatched.
The schemes are open to all landowners – farmers, smallholders, community groups, schools, colleges, councils, sports clubs, golf courses and others.
Small Tree Packs: From 1 – 250 trees – Application deadline Sunday 15th November 2020.
Application Fees:  Application Fees apply to all small tree packs and are based on €25 per 50 trees and €18 for apple trees.  Small packs start at €6.
Sponsored Trees: There are new sponsored tree schemes for schools, colleges, farms, sports clubs and communities.  
for more information visit www.treesontheland.com/plant-trees-2021
Please email to info@treesontheland.com with any queries before making your application.  Please don't panic if you do not receive an immediate reply, we deal with each enquiry individually and will get to you as soon as possible. 
Public Service Announcements, Training and Upcoming Local Events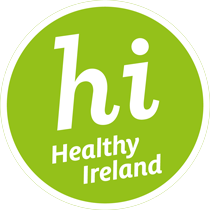 Learn Listen Link Dementia Awareness
You are invited to attend the Learn Listen Link Dementia Awareness training programme. This programme will take place online on The Alzheimer Society of Ireland's Moodle Workplace site. To be eligible for the course you need to: live in Thurles, Templemore, Roscrea area, have access to a personal computer (preferably with a camera and microphone), or laptop computer or mobile device with a good internet connection.
During the course we will look at the symptoms of dementia, explore how to support someone with dementia and examine what practical steps you can take to create a more dementia inclusive community in your locality.
The course is open for one week, and will begin with an Introductory Video Meeting on Monday 16th November 2020. During the Introductory Video Meeting you will be guided and shown how to get the most from the course. You will have your own dedicated, friendly tutor to give you support and advice, and will take you about 4 hours to complete. And because the course is online you will be able to access materials and complete coursework at any time that suits you.
The course is FREE, and to secure your place please email learninganddevelopment@alzheimer.ie with your name and email address.
Funded by Tipperary County Council and Healthy Ireland.
For informal enquiries contact Fiona Crotty on 0761 06 6223
Note over the coming months this will also be offered in Clonmel Borough District, Carrick on Suir Municipal District, Tipperary Cahir Cashel Municipal District.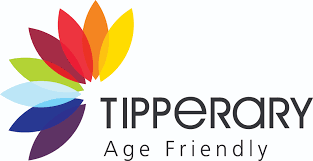 Tipperary Age Friendly Gantly Road Roscrea
Are you aged 50+? Do you want to input on plans for an age friendly neighbourhood in Roscrea?
PLACE+U are an integrated consultancy of architects, landscape architects, planners and engineers working with Tipperary County Council to produce an Age Friendly masterplan strategy for the Gantly Road area of Roscrea.
Our vision for Gantly Road Age Friendly Neighbourhood is to create a more vibrant and appealing place for people of all ages, through innovative solutions which create the most harmonious and sustainable future possible to address challenges in the town centre renewal.
https://www.tipperarycoco.ie/community-and-economic-development/gantly-road-age-friendly-neighbourhood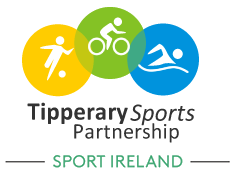 Sport Ireland's Your Personal Best Month 
Minister of State for Gaeltacht Affairs and Sport Jack Chambers TD today launched Sport Ireland's Your Personal Best Month, which will run throughout November, aimed at getting men over 45 more physically active.
Men over 45 are encouraged to engage in at least 30 minutes of moderate physical activity five days a week
Your Personal Best Month is an exciting project encouraging men to stop making excuses and to engage in 30 minutes of moderate physical activity five days a week. The campaign is being supported by various sporting National Governing Bodies such as Cycling Ireland, Athletics Ireland, Get Ireland Walking and Swim Ireland, who will provide information, advice and programmes for men who want to become more active with resources available at www.sportireland.ie. The campaign is also being supported by the nationwide network of Local Sport Partnerships, who will provide practical support on the ground.
Sport Ireland's Irish Sports Monitor 2019 revealed that only one in four men aged 45-54 meet the World Health Organisation's recommended 150 minute of exercise per week. On average, men of this age are physically active for just 87 minute per week or 12 minute per day, with one in six not participating in any sport or exercise.
Public Health Guidelines COVID-19 (Coronavirus):
We all have a responsibility to protect ourselves and those around us.  Exercise within 5 kilometres of home and distance yourself at least 2 metres (6 feet) away from other people. Avoid an area if it looks busy & remember to keep active in line with Government advice. The latest information, advice and guidelines regarding Covid-19 is available on Gov.ie.
For more information on the resource visit www.tipperarysports.ie or contact Tipperary Sports Partnership on 076 106 6201 or email info@tipperarysports.ie
Tipperary Sports Partnership Newsletter 
Check out the latest Tipperary Sports Partnership  Newsletter for an update on  news, events & programmes from across the county.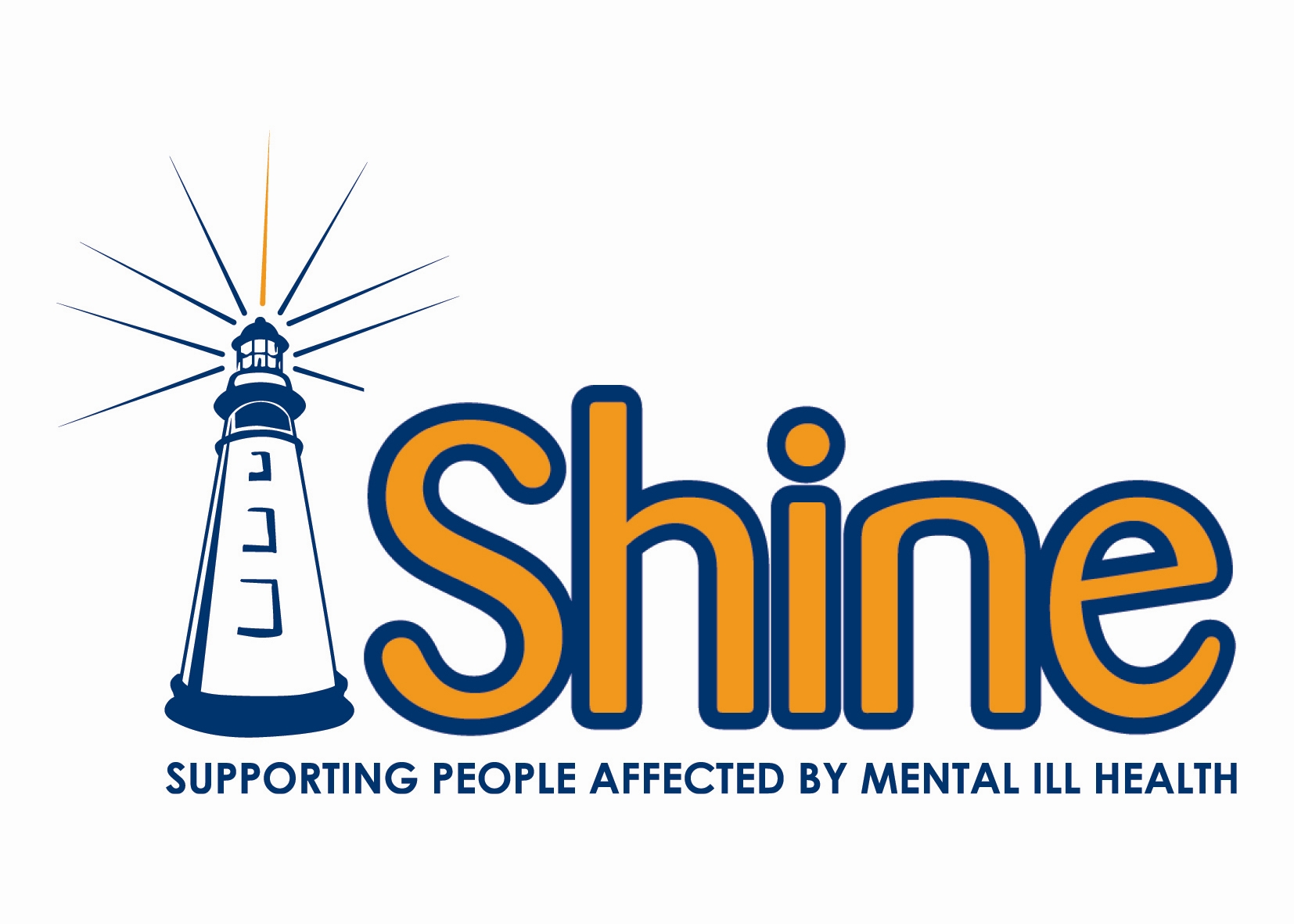 Stress management
Designed to support the wellbeing and recovery of family member who are supporting a relative with mental health issues
When
Nov 12th, 19th and 26th Dec 3rd, 10th and 17th.
Thursday for 2:30 to 4pm via zoom
What to look forward to
Understanding fight, flight, freeze response to stress

Stop, start and continue in supporting positive change

Transactional analysis: drane triangle

Thinking styles and mindfulness

Self reflection and gaining insight

10 R's in Developing a stress management plan
Places are limited.
To book a place contact Margo 087 718 0382/ modonnellroche@ntdc.ie
For more information about the course contact Ann marie Flanagan, Mid-west development officer call/text 087 7878 222 | midwest@shine.ie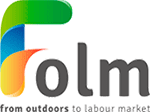 Start your outdoor journey and begin a better future
Are you 18 – 29 years old or currently not in full time employment, education or training?
We can offer you a FREE outdoor learning week and follow-up coaching
Start your outdoor journey and begin a better future
Aim of FOLM
Improve motivation &

self-confidence

Provide valuable skills for your next step in life

Become more connected to the environment

Make friends
The project From Outdoors to Labour Market benefits from a grant from Iceland, Liechtenstein and Norway through the EEA and Norway Grants Fund for Youth Employment. The aim of FOLM is to motivate young people to come back to studies or labour market due to Outdoor Learning.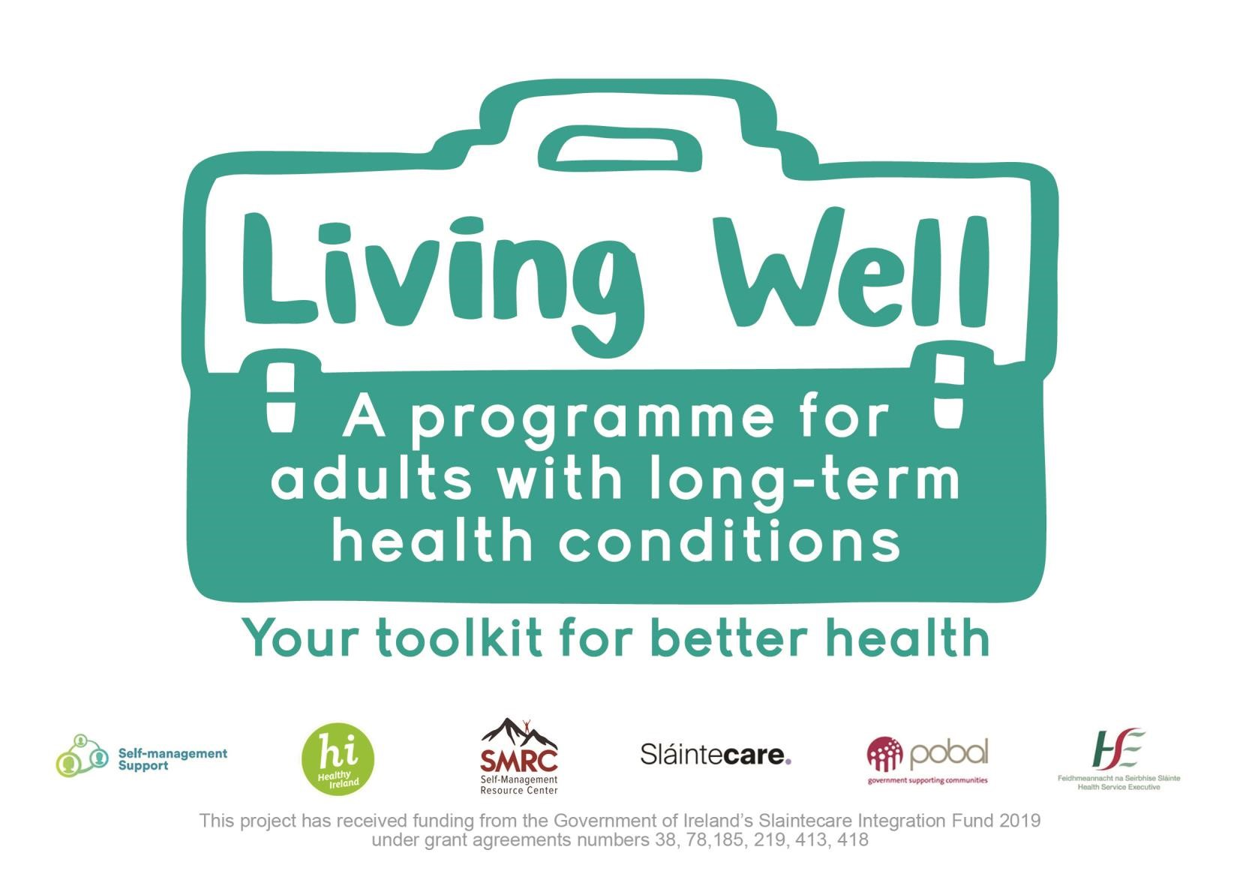 2021 spaces for Living Well available
Living Well is a free group Self-Management programme for adults living with long-term health conditions.
The following support available for anyone who needs help;
One to one support

Loan of devices (tablets, cameras, headsets)

Tech support available for every programme
7 week online programmes
Mondays
Introduction – 11th January 2021
Dates 18th, 25th January 2020, 1st, 8th, 15th, 22nd February 2021 from 10am -12.30pm
Wednesdays
Introduction -20th January 2021
Dates – 27th January, 3rd, 10th, 17th, 24th Feb, 3rd March 2021 from 11.00 – 1.30pm
Thursdays
Introduction-28th January 2021
Dates – 4th, 11th, 18th, 25th Feb, 4th, 11th March 2021 from 10.30am – 13.00pm
Fridays
Introduction – 5th February 2021
Dates -12th, 19th, 26th Feb, 5th, 12th, 19th March 2021 from 2pm- 4.30pm
Saturdays
Introduction – 13th February 2021
Dates – 20th, 27th, Feb, 6th, 13th, 20th, 27th March 2021 from 10.30am – 13.00pm
             
For bookings, enquiries or promotional material email selfmanagementsupports@hse.ie | Catriona: 087 2939881 or 087 4088325 | www.hse.ie/LivingWell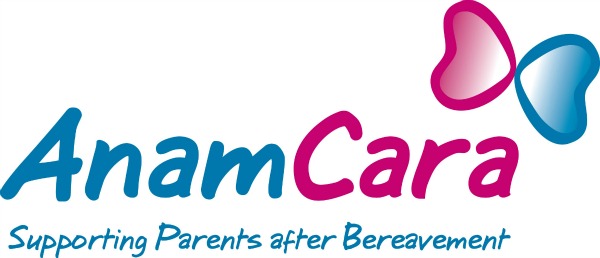 Online Bereavement Support Evening
Thursday 19th, November 2020 Time: 7pm to 9pm
The purpose of this bereavement support evening is to give bereaved parents an opportunity to source information, gather resources and find out what support is available to them and their family members.
Please note that this evening is open to all bereaved parents and will be divided into two parts.
The First part will give parents an opportunity to hear a bereavement specialist, with experience of supporting bereaved families, give a short talk on about the grieving journey a family embark on after the death of a son or daughter. Following our guest speakers input there will be a question and answer opportunity for parents.
The Second part of the evening is for the parents who will have an opportunity to connect with other bereaved parents in smaller groups. We are delighted that Pieta and Feileacain are joining us for these breakout groups, so parents can choose which organisation is best for them to talk with.
If parents have attended a bereavement support event in the past, we hope they would consider supporting this online event, as one parent quoted in our recent survey
'I have been to a few of these bereavement events, and every time I hear something different that helps me after my son has died' Bereaved Father
An endorsement that It does help to be in the company of other mothers and fathers who understand the grief, loss, milestones and challenges we are facing at this time if the year.
To attend this event, parents must register and can do this through our Eventbrite page. All they need to do is click on this link Bereavement Support Evening. If they are concerned about the getting on line, there will be assistance provided once they have access to the internet, via a PC/Notebook or mobile phone
If anyone needs more information, they can contact us on info@anamcara.ie or call/text 085 2888 888

Tipperary County Council Arts Office Newsletter
The are a number of upcoming events and funding available in this month's Arts office newsletter these include
Please find a list of events and funding available from the Tipperary county council art office at Current Arts Newsletter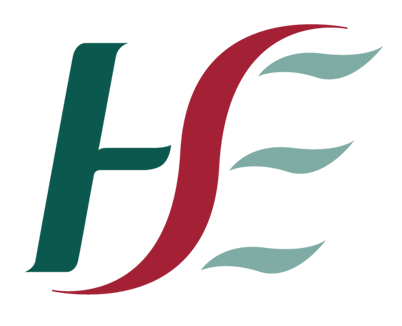 Tipperary Gold Star initiative "Inside Out"
The project is designed to work in partnership with people with disabilities and older people who have been victims of crime, young people, and a number of agencies. These include the HSE, An Garda Síochana, Tipperary CoCo, The Irish Prison Service and Limerick Prison, The Bedford Row Prison Project, Disability agencies and older persons services and TY students. We will work together to address the impact of crime on people with disabilities and older people in the community.
The main aim of "Inside Out" is to create a safer environment for all people in society.
We are inviting people with disabilities and older people who would like to share their experiences of crime and the impact it has had on their lives with the project. They will be invited to share their stories with a group of TY students in a way that will help to raise awareness about crime and the need for a safer society for all. The students will record the issues and write up a storyboard for the project. All information will be confidential and no real names will be used.
The women in custody have already engaged with the project and have explored the impact crime has on people. They were invited to offer their own life experiences too, which may have resulted in them becoming involved in crime. The women have written a very powerful short drama script which they performed at the prison for us before the lockdown. The drama gives them the opportunity to explore the impact of their actions on their victims along with providing an insight for others into the often chaotic lives some of them endure themselves.
The project will be challenging as a result of COVID-19, but we are determined to complete it in spite of this virus!! We will work creatively together and with technology to find safe ways of engaging and gathering information for the project.
We aim to produce a booklet at the end of the project that can be used as a training tool to help younger people in society not to engage in crime and to be aware of the hugely negative impact crime has on its victims. We will also design a joint sculpture between the women in custody, and the victims with the students to represent the rights of the victim to have their voice heard. This sculpture will be embedded in the grounds of Limerick Prison.
If any of you would like to participate in this project please contact Anne.Bradshaw@hse.ie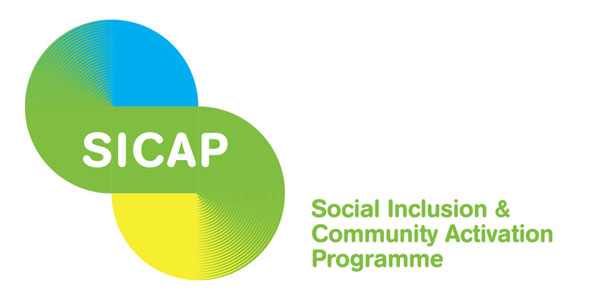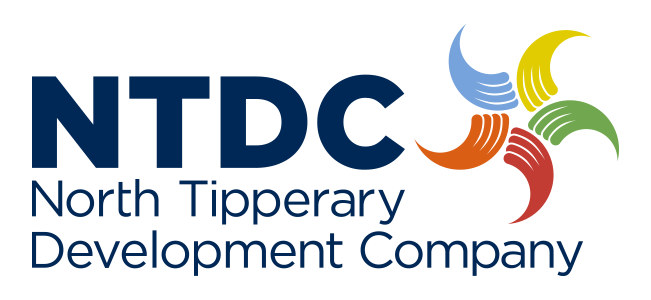 Introduction to WRAP (Wellness Recovery Action Plan)
Introduction to WRAP(Wellness Recovery Action Plan) and tools for coping in lockdown and beyond. Topics covered in this 6 week course include Growth mindset, Gratitude, Emotional Skills, Connection, Wellbeing, Mindfulness, Positive self talk and self care
Free 6 week online workshop from 10:30am to 12:30pm (18th November, 25th November, 2nd December, 9th December and 16th December)
To book you place on this course call or text Margo on 087 718 0382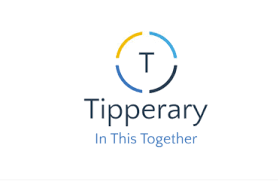 If you wish to update the contact details, we have held for your group and guarantee up to date information please email details to coordinator@ppntipperary.ie
*If you no longer wish to be a member of PPN Tipperary and would like to unsubscribe please email coordinator@ppntipperary.ie
(Please note that by unsubscribing your group will no longer receive further first hand information in regards to Funding/Grants/Events/ Information etc that may be of help to your organisation)*