Tipperary PPN May Newsletter 2023
Calling All PPN Reps!

Are you one of our 49 PPN representatives sitting on one of the 19 boards that we have community seats on? We have a Summer PPN Rep meeting in Thurles on Monday 19 June @ 6.30pm!

Sharon and I are inviting all current PPN reps (and recently retired ones too) to our office in Thurles, for an evening of food, structured and informal networking, along with an empowering guest input from an international coach, Ray Pifferer, who specialises in coaching under-represented leaders.

If you are a new PPN rep, this meeting will be useful to get your head around the PPN structure and meet other reps to ask any questions you need to.

If you are a more experienced PPN rep, come and network with familiar faces, catch up with what is going on and, also, your own experience, as a PPN rep, will be so welcome to add to the knowledge in the room to support others.

There are some PPN reps who I haven't met at all yet in person so I'm hoping, myself, to build closer relationships with people who attend the evening.

As part of the meeting, we also want to plan when to meet again and how to move forward, as the collective representative voice of the communities of County Tipperary, through the Tipperary PPN, in autumn.

This Tipperary PPN rep gathering will be in the training room here, in Thurles Chamber Enterprise Centre (E41 T6K5), on the evening of Monday 19th June, 6.30pm-8.30pm. Food on arrival!

To make it a successful and relaxed evening, we need to know numbers for ordering the food and also planning the meeting space.

Contact me, Ruth, to let me know whether you can attend or not. I really look forward to hearing from you. Email coordinator@ppntipperary.ie or get me on 087 4567111

Thank you for being part of Tipperary PPN and representing our member group views that are collectively found in the PPN Vision for Community Wellbeing!

(Ray was a very popular guest speaker at our most recent Plenary in Rosegreen, back in April. He, and his team, coach to encourage leaders to identify and build on their unique strengths and assets, to redefine leadership and to increase positive social impact across differences of culture and perspective.)
Get SunSmart! Children's Art Competition
The HSE's NCCP in collaboration with Healthy Ireland have launched of the Get SunSmart! Children's Art Competition. The competition is open to all primary school children and depending on their age category, are invited to complete the SunSmart colouring sheets or draw their own picture showing how to be SunSmart.
There are three age categories with a prize for the winner in each category. The three age categories are:
junior infants to 1st class,
2nd to 4th class,
5th and 6th class
The competition is designed to help educate young people about the importance of protecting your skin while enjoying time outdoors. Children and young people are particularly vulnerable to the damaging effects of the sun's ultraviolet (UV) rays. The competition runs until 17.00 on 31 May, 2023.
For details of the competition rules as well as instructions on how to enter, see the competition webpage at www.gov.ie/getsunsmart

GetAHEAD are delighted to bring you our annual careers event for students and graduates with disabilities, Building the Future! Building the Future will be a hybrid event, which means you can choose to attend the event in person at Citi, 1 North Wall Quay from 10am – 3pm or online at designated times!
Who is this event for? 
This event is for any third-level student or graduate of all ages who are actively looking for work and want to enhance their employability skills.
How do I register? 
Tickets are priced at €3 for online and €5 for in-person. Attendees must register in advance via the link below.  
Building the Future 2023 Tickets, Wed 31 May 2023 at 10:00 | Eventbrite
If you have any questions about the event, please email getahead@ahead.ie. Check out some photos from last year's event below!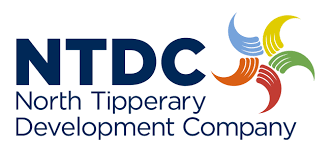 NTDC (North Tipperary Development Company) SICAP (Social Inclusion & Community Activation Programme) are inviting you to "Have Your Say" regarding Older People supports in our communities. The Social Inclusion Community Activation Programme (SICAP) offers group and individual supports to a broad spectrum of target groups and communities in North Tipperary. 
Since 2022, North Tipperary Development Company (NTDC) has identified Older persons and isolation is one of three priorities identified for 2022-2023 SICAP programme and would be grateful if you could fill out the survey below to allow them to gather information regarding gaps in services and the needs of your community.
Please visit https://www.ntdc.ie/sicap-ageing-well-community-survey/ access the survey. It should only take a few minutes to complete.
NTDC have offices based in Nenagh, Thurles, Roscrea, and Newport but provide outreach services across North Tipperary. For more information on any of the above mentioned supports, call 067-56676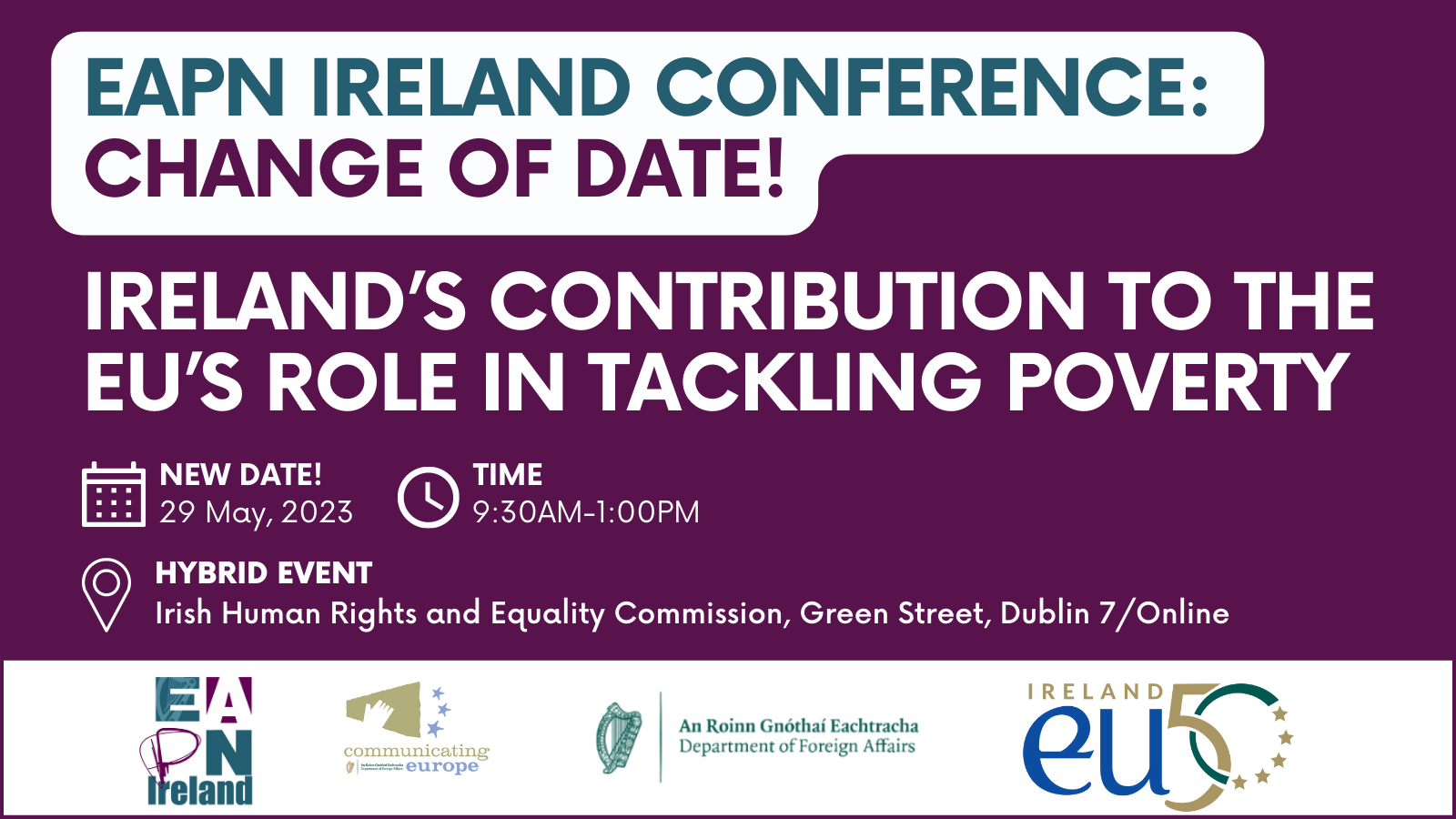 Join us to explore Ireland's contribution to the EU's role in tackling poverty over the past 50 years and the lessons learned for the future. Registration is now open.
When: Monday 29th May 2023, 9:30AM – 1:00PM
Where: Irish Human Rights and Equality Commission, 16-22 Green Street, D07 CR20, Dublin 7
Marking 50 years of Ireland's membership of the EU, this interactive and participative event will:
Explore the contribution Ireland has made to the EU's role in tackling poverty and how the lessons learned can inform Ireland's ongoing engagement.
Provide an opportunity to assess what benefits this has brought for how poverty has been tackled in Ireland.
Panellists will be facilitated to engage with each other and conference participants, and World Café style table discussions will be used to stimulate dialogue and debate among participants.
On the morning of the event, registration will open at 9:30AM. The event will start at 10:00AM, and will be followed by a light lunch at 1:00PM.
This will be a hybrid event.
More details to follow, including an exciting line up of engaging speakers. To register for this event please visit https://www.eventbrite.ie/e/irelands-contribution-to-the-eus-role-in-tackling-poverty-tickets-607357722297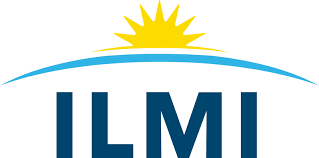 ILMI's vision is an Ireland where disabled persons have freedom, choice and control over all aspects of their lives and can fully participate in an inclusive society as equals. Building an inclusive society will ensure that disabled people have the power to inform how systems and services are designed and delivered. Inclusion will be achieved by disabled people being empowered to sit on boards and committees that make decisions about how public resources and systems are designed and delivered.
As a national Disabled Persons Organisation (DPO), ILMI is consistently lobbying for greater inclusion of disabled people in those conversations locally and nationally. We also recognise that due to systemic exclusion many disabled people have not had the chance to explore how they could bring their skills to organisations.
ILMI is committed to building the collective expertise of disabled people who are interested in taking on Governance roles. Training and support will be provided to explore governance, the roles of boards, charity regulation and how to apply for governance roles. There will be no cost for this training, but places will be limited, and anyone interested in participating will be asked to commit to the full programme of supports.
Interested in finding out more?
Join us for a Zoom discussion on governance and to begin to explore what supports disabled people might access to take on local and national board roles and to build inclusion into structures.
his discussion will take place on Zoom from 11am to 1pm on Tuesday 13th June.
To register email info@ilmi.ie

The National Disability Authority (NDA) has developed a draft Code of Practice on Accessible Public Buildings following the request of the Minister for Children, Equality, Disability, Integration and Youth. This Code of Practice has been developed under Section 25 of the Disability Act which states that: "public bodies shall ensure that its public buildings are, as far as practicable, accessible to persons with disabilities."
Public Consultation
We want to hear your feedback on the Draft Code of Practice on Accessible Public Buildings. This public consultation gives you the opportunity to provide feedback on the draft Code of Practice on Accessible Public Buildings and become involved in the development process by submitting your views to us.
We welcome feedback from persons with disabilities, their families and advocates, Disabled Persons Organisations (DPO's), organisations who represent persons with disabilities, and all members of the public who have an interest in the accessibility of public buildings.
As this Code of Practice will apply to all public buildings owned, managed or controlled by a public body, we also wish for feedback from public bodies. We especially wish to learn the thoughts of those staff members who have a role in planning, design, construction, management or maintenance of public buildings and those who are responsible for ensuring and reporting on corporate compliance.
We will carefully assess all feedback received and use it in the process of finalising the Code of Practice on Accessible Public Buildings.
For more information and to take part in consultation visit https://nda.ie/publications/draft-code-of-practice-for-accessible-public-buildings
If you have any questions, please contact us at: nda@nda.ie

A National Philanthropy Policy is currently being developed by Department of Rural and Community Development. It is expected that the policy will be launched later this year.
This National Philanthropy Policy developed by Government in collaboration with key stakeholders is intended to deepen understanding and knowledge, create an enabling environment and accelerate engagement with philanthropy in Ireland for social good.
The Department is now giving you the opportunity to have your say on the draft policy, including the vision, mission, values and overarching strategic objectives. The aim is to gather feedback from a broad range of stakeholders and individuals interested in philanthropy before the policy is finalised. The consultation is open to everyone in Ireland and internationally.
To share your views on the draft policy, please click here , and follow the directions on the cover page to submit your feedback.
Submissions
Submissions should be emailed to philanthropy@drcd.gov.ie with "Philanthropy Policy 2023" in the subject line.
The closing date for receipt of submissions is close of business, 30th June
NCBI Local Advocacy Networks (Online meetings)
Do you want to make positive change in your community? Local people who are blind or vision impaired are invited to attend NCBI's Local Advocacy Network. The Local Advocacy Network provides a platform for people in the local community to work together to break down barriers they are facing in their area. You can find out more information about the Local Advocacy Network, including the link to register to attend on www.ncbi.ie and click on the Policy and Advocacy tab, by calling us on 1800 911 250, or emailing campaigns@ncbi.ie.
NCBI Advocacy Talks Live Event (Online)
All interested people are invited to register to join our Advocacy Talks live monthly online event when you will hear from local and international speakers on topics of interest to people with a disability. These events are held from 3-4pm on the 3rd Thursday of each month on Microsoft Teams platform. More information and how to register here: https://www.ncbi.ie/policy-advocacy/advocacy-talks/
Being Literacy Friendly – With Pavee Point Traveller and Roma Centre
Join NALA for a one hour webinar on being literacy friendly with Pavee Point Traveller and Roma Centre at 11am on Thursday 1 June.
Register now to book your place.
As community and voluntary groups and organisations you are a trusted source of information, advice and support in communities. If people have unmet literacy, numeracy or digital literacy needs, can they fully access your programmes and supports?
The Pavee Point Traveller and Roma Centre has decades of experience providing information, raising awareness and organising in literacy friendly ways. The organisation has a deep analysis of the many literacy barriers facing the Traveller and Roma communities in Ireland.
In 2019, Pavee Point was recognised for its Pavee Mothers website and booklet by NALA at our Plain English awards.
Thurles Community Training Centre Courses
Enrolling now ! Are you aged between 16 -21?  Early school leaver? Completed LCA ?
Are you ready to start your new path?
Are you interested in a career in:
Catering
Hairdressing and Beauty
Woodwork and Home Improvement
Business and Office Skills
All QQI and VTCT approved.
For more information call 086 374 0329 / 0504 21592 or email info@thurlesctc.ie or visit http://thurlesctc.ie/
Traveller Apprenticeship Incentivisation Programme – Apprentices 
What is the Traveller Apprenticeship Incentivisation Programme?
It is a new incentivisation programme from Irish Traveller Movement that combines classroom learning with work-based learning in a company.
It involves a contract of employment from the start, apprentices are paid a salary while they learn for the duration of their apprenticeship. It offers many opportunities and is a fantastic way to start your career!
Traveller Pre-Apprenticeship is a post leaving certificate course preparing students who wish to go on to pursue an Apprenticeship. This course would support your application for apprenticeship and would give you a good insight into the work expected of an apprentice.
How many bursaries the programme will offer?
Traveller Apprenticeship Programme will offer 60 bursaries incentivisation for access to apprenticeship and pre-apprenticeship. These bursaries will help apprentices to cover associated costs such as equipment, tools, transport, etc.
20 new Traveller apprentices – who wants to start an apprenticeship;
20 existing Traveller apprentices – who is already in an apprenticeship and needs support;
20 Traveller pre-apprentice – who wants to prepare to do an apprenticeship.
How do I find an employer?
To find an apprentice employer, you can contact us via email or phone, fill the form and the Irish Traveller Movement will have details of employers seeking to employ Travellers apprentices.
How much do I get paid during the apprenticeship?
You will receive a grant of € 3,000 to support your costs to attend the apprenticeship programme. And your employer will provide details of salary for the duration of the apprenticeship.
To apply please visit https://docs.google.com/forms/d/e/1FAIpQLSeDnfZhJ6WAItny1479vbtCDZ9jSI9Zktqk4f2me1mS_suHog/viewform?vc=0&c=0&w=1&flr=0
*If you have any questions, you are not sure if you meet all requirements or need support to complete the form, please contact: apprenticeship@itmtrav.ie | 085 712 4417 / 085 712 4273

FREE Sustainable Gardening Course 
Tipperary County Council are delighted to announce this FREE Sustainable Gardening Course to celebrate National Biodiversity Week. This course will be run by horticulturist and environmentalist, Aoife Munn and will cover many topics including:
New thinking in planting plans
Pond Building
Working with peat free compost
Pruning
Grow your own vegetables
Taking cuttings and much more…
This course will be run on Sunday 28th of May from 10am to 4pm in Cabragh Wetlands.
To get more information or to book your place please click the link below https://www.eventbrite.ie/e/sustainable-gardening-course-sponsored-by-tipperary-county-council-tickets-627986854587
Suicide Prevention, Intervention & Suicide Bereavement Training
in the South East May & June 2023
Suicide Prevention, Intervention & Suicide Bereavement Training in the South East 
June 2023
Waterford City –  ASIST Wednesday 14th Thursday 15th June  9am – 5pm

Kilkenny – safeTALK Wednesday 21st 9:30am – 1pm
For information on training for specific groups please contact us on 051 874013 or email trainingSRO@hse.ie or visit
Let's Talk, LGBTI+ Mental Health
The HSE Regional Suicide Resource Office is the lead for the implementation of Connecting for Life South East Community Healthcare and we are partnering with See Change and the LGBTI+ Projects across the South East to host an event, detailed above, that will tackle mental health judgement in the LGBTI+ Community.
See Change is responsible for Ireland's national Green Ribbon Campaign dedicated to ending mental health stigma and discrimination. The work is informed by people with lived experience of mental health difficulties, including its 50+ trained Ambassadors, who share their stories to challenge mental health stigma and discrimination. Across the country, See Change works with its Ambassadors, partners and workplaces to debunk the myths and misconceptions about living with a mental health difficulty. See Change is a programme of Shine, along with Headline, Ireland's national media programme for responsible reporting and representation of mental ill health and suicide. Shine is a national organisation that provides information and support for people affected by mental health difficulties and their families.
The event will be hosted by See Change Programmes Leader, Barbara Brennan, with funding and support from the HSE Regional Suicide Resource Office and the theme is Mental Health Judgement in the LGBTI+ Community. The aim of the event is to educate our audience about mental health judgement in the LGBTI+ community, including:
What mental health judgement looks like for people in the LGBTI+ community
The feelings and behaviours of being judged and judging others
The double stigma of having a mental health difficulty AND being part of the LGBTI+ community
The challenges that many in the LGBTI+ community face in getting mental health support
What we can all do to help improve our mental health and wellbeing
What we can all do to help end the unfair judgement of ourselves and others
To book you place visit https://bookwhen.com/sro/e/ev-sv8d-20230606183000

Recovery College South East
Recovery Education Programme April – June 2023
Monday 29th May (Online – Zoom) from 2:30pm Support Group for people who live with Anxiety

This peer support group will give you an opportunity to share openly and safely your personal experience of anxiety, what worked well for you, the day-to-day challenges of living with anxiety, a chance to share your knowledge with and also learn coping tips and tools from others who have experience of anxiety.
 June 2023
Every Wednesday  from 3pm to 4pm Recovery College South East (In-house and Online Workshop)

Creative Writing – This group is open to anyone, regardless of whether you are an experienced writer, a beginner or even just curious about creative writing. So, come along, join the group and give it a go. Looking forward to meeting you.
Every Friday from 11am to 12pm Involvement Centre, Kilkenny (In-house workshop only)

Creative Writing – This group is open to anyone, regardless of whether you are an experienced writer, a beginner or even just curious about creative writing. So, come along, join the group and give it a go. Looking forward to meeting you.
Every Friday from 11am to 12pm Involvement Centre Carlow (In-house workshop only)

Creative Writing – This group is open to anyone, regardless of whether you are an experienced writer, a beginner or even just curious about creative writing. So, come along, join the group and give it a go. Looking forward to meeting you.
Wednesday 7th, 14th, 21st & 28th June from 2pm to 4pm  Recovery College South East (In-house and online workshop)

Practical Facilitation Skills (4 week workshop) Delivering an effective presentation and having basic facilitation skills, whether for a recovery education workshop or for other training  sessions, to talk at a conference or even get through a job interview, is becoming increasingly important.
Tuesday 13th June from 10am – 12:30pm Recovery College South East(In-house and online workshop)

Positive Thinking (Morning workshop) This workshop will help participants identify patterns of negative thinking and to acquire skills to help develop positive thinking.
Tuesday 20th June  from 10am – 12:30pm Recovery College South East (In-house and online workshop)

Building  our Self Confidence (Morning workshop) Knowing ourselves and having confidence in ourselves  is not only important but is helpful in living well.  Focussing on inner confidence rather than behaviour, this course will share strategies that enable you to identify your strengths and qualities in order to live well and maintain your wellbeing.
Tuesday 27th June from 10 am to 12:30 pm

Recovery College South East (

In-house and online workshop)

Self Belief (Morning workshop) -Self-belief is a person's belief in their ability to complete tasks and to achieve their goals (Bandura, 1995). This workshop will explore the term self-belief and how it can influence your life in many ways. It will also look at different ways of how to enhance your level of self-belief.
Monday 26th June from 2:30pm Online Zoom

Support Group for people who live with Anxiety- This peer support group will give you an opportunity to share openly and safely your personal experience of anxiety, what worked well for you, the day-to-day challenges of living with anxiety, a chance to share your knowledge with and also learn coping tips and tools from others who have experience of anxiety.
Contact: enrolrecoverycollegesoutheast@gmail.com  Phone: 086 174 6330
To book a place on any of our Training Programmes please visit www.bookwhen.com/sro
Recovery Principles & Practice
Recovery Principles & Practice (Part 1)
In-House Workshop Thursday 1st June 2023 from 9:30am to 1:30pm, Room 54 St Canice's Hospital Campus, Kilkenny
In-House Workshop Thursday 8th June 2023 from 9:30am to 1:30pm, Training Room, St Dympna's Hospital, Carlow
In-House Workshop Thursday 15th June 2023 from 9:30am to 1:30pm, St Luke's Hospital, Western Road, Clonmel
Recovery Principles & Practice aims to bring an increased awareness to all staff in the Mental Health Services of the benefits of a recovery approach in practice.  The training is built on incorporating the unique expertise that core stakeholders, service users, family members and service providers bring to the recovery process.
Contact: enrolrecoverycollegesoutheast@gmail.com  Phone: 086 174 6330
To book a place on any of our Training Programmes please visit www.bookwhen.com/sro
Community Climate Action Training Course
Climate change is the biggest threat that the earth and its inhabitants has faced. It will affect all aspects of human existence and make life more dangerous, less comfortable and more uncertain for us all. But things can be done to lessen the impacts and their effects. These are called climate actions.
Everyone must take action on climate and communities will be a vital part of the climate action toolkit. Become a climate action champion and do your bit to protect us all now and in the future This course has been organised by the South Tipperary Development Company and will be delivered by experienced staff from The Technological University of the Shannon, Cabragh Wetlands and Community Engagement Partners.
Create a Climate Action Community
More than ever, the world needs people who will lead the response to climate change in their own communities.
This course will help you and others like you in your community to be such a leader. Learn about climate change, its causes, its impacts at a local and global level and practical ways in which we can all respond as individuals, businesses, households and communities. You may have to carry some travel cost but, other than that the course is free and paid for by the LEADER programme.
 At the end of this course you will have learned
What climate change actually is
What is causing it
Why it is such a threat
Why it needs to be dealt with urgently
The kinds of global responses that are needed
How we can respond as individuals and communities with practical examples to follow
How to prepare a Climate Action Plan with your own community
How to communicate about climate action
Sources of funding for climate action
Bodies you can work with
We will use a number of different learning methods
Some online classes
Face to face workshops in your own community
A number of fieldtrips
Some reading, self-learning and tests
Preparation of a Draft Climate Action Plan
There is a time commitment involved
The programme will last until December 2023
An average of about 3 hours a week of classes every second week
There will be a break in mid-summer
Field trips will take a half day at least
There are no assessments involved in this programme
At the end of the programme, provided you have had a minimum level of attendance, you will get a Certificate of Attendance from TUS.
For more information and to express an interest  Phone: 0504 43879  Email: cabraghwetlandsmembers@gmail.com
| | |
| --- | --- |
| In award ceremony photo: L to R Mike Fitzgibbon and Rosemary Kennedy (SuirCan), Sheevaun Thompson (LAWPRO) and Alan Moore (SuirCan) | Training session at Denis Burke Park,  Left to Right: Lynn Mather, Sinead Larkin, Majella Hynes, Ger McEvoy, Kevin Egan, Paddy Kiely, Aveen Egan, Martin Kucmerka, Robert & Robbie English, Mike Fitzgibbon, John O'Shea, Deirdre Murray, Jens Carlsson, Mairead O'Donnell, Nettan Carlsson, Martin Fleming, Theresia Guschlbauer |
SuirCan Environmental shortlisted for Best Environmental Ecological Project in all Ireland LAMA Awards (Local Authority Members Association)
Members of SuirCan Environmental were delighted to have their groundbreaking environmental DNA project nominated for a national LAMA award. Members Rosemary Kennedy, Mike Fitzgibbon and Alan Moore attended an 'Oscars' style' ceremony at the Minella hotel last month hosted by RTE's Maura Derrane alongside members of LAWPRO Clonmel  (Local Authority Waters Programme) who inspired and part funded the initiative with South Tipperary Development Company. While the project did not win the overall award in their category, SuirCan were very pleased  that their work was recognized and highlighted in this prestigious national competition.
SuirCan Environmental started in 2008 and is all about the health and wellbeing of the wonderful River Suir. The river and its tributaries run through every parish of the county, and its condition is a very clear indicator of the health of the wider environment of the county.
The environmental DNA study was made possible by the commitment and enthusiasm of 43 citizen scientist volunteers who were trained up to a very high standard to extract and process water samples at 120 locations in the river and its tributaries. Using cutting edge techniques in a specialist laboratory in Dublin, the samples were analysed to detect whether three threatened species are surviving in the Suir. These are fresh water pearl mussels, sea lamprey and white clawed crayfish. The results included some good news, such as the return of upward migration of sea lamprey, but also some very concerning data, such as the great scarcity of freshwater pearl mussels and near extinction of crayfish.
It is already known that there has been a 40% decline in the quality of the river Suir in the last 10 years. This study obtained vital data on the detail of these losses. In addition to its scientific research benefits, the study also had a strong educational element which included a practical outreach programme where National school children took part in field trips to the river and learned firsthand about the biology of the Suir.  SuirCan and their colleagues in LAWPRO are now looking to the relevant policy makers, elected representatives and statutory agencies to respond to the implications of the study and tackle the causes of water pollution and species loss in our wonderful River Suir.
SuirCan's next project involves mapping invasive plant species along the banks of the River Suir. These are Giant Hogweed, Himalayan Balsam and Japanese knotweed all of which have very undesirable qualities and have the potential to take over the banks and replace native plant species. Volunteers for this vital project are now being recruited and trained. If you are interested please contact Riversuirproject@gmail.com or visit the SuirCan Facebook page.
| | |
| --- | --- |
| Michael Fitzgibbon with Giant Hogweed | SuirCan members Ger and Lar |
Registrations for Street Feast 2023 are now open!
On June 25th, we're inviting people and communities across Ireland to come together for a day of free, fun neighbourly lunches – it's about community, connection and great food, with a long-term goal of reducing loneliness and social isolation by creating connections. Full information is available on our website here.
Each neighbourhood group gets a free Welcome pack, and with support from the Street Feast team, shapes their own Street Feast, establishing and strengthening those all important links between residents that are the foundation of a healthy, happy community.
Our results from surveys of 2022 participants, show:
97% feel their neighbourhood is friendlier since Street Feast
97% say their sense of belonging has increased since Street Feast
83% feel safer in their neighbourhoods since Street Feast
92% have made plans for more community projects since Street Feast
We have a common purpose in that we are trying to build stronger local networks and empower communities. This year, we would really appreciate any support you would be able to offer us in highlighting Street Feast in the calendar to your wider network. The best way to support us is by helping us make some noise about Street Feast and the advantages it brings to local groups, communities and neighbourhoods across the island.
Sample actions you can take:
Share to your socials
Share in your community newsletter
We are happy to provide graphics, posters, social copy and digital marketing support so please reach out if that would be useful.
If you would be interested in supporting us this year  or have any other ideas about how we can help support you, please get in touch with me at community@streetfeast.ie. I would be more than happy to have a phone call or online meeting alternatively!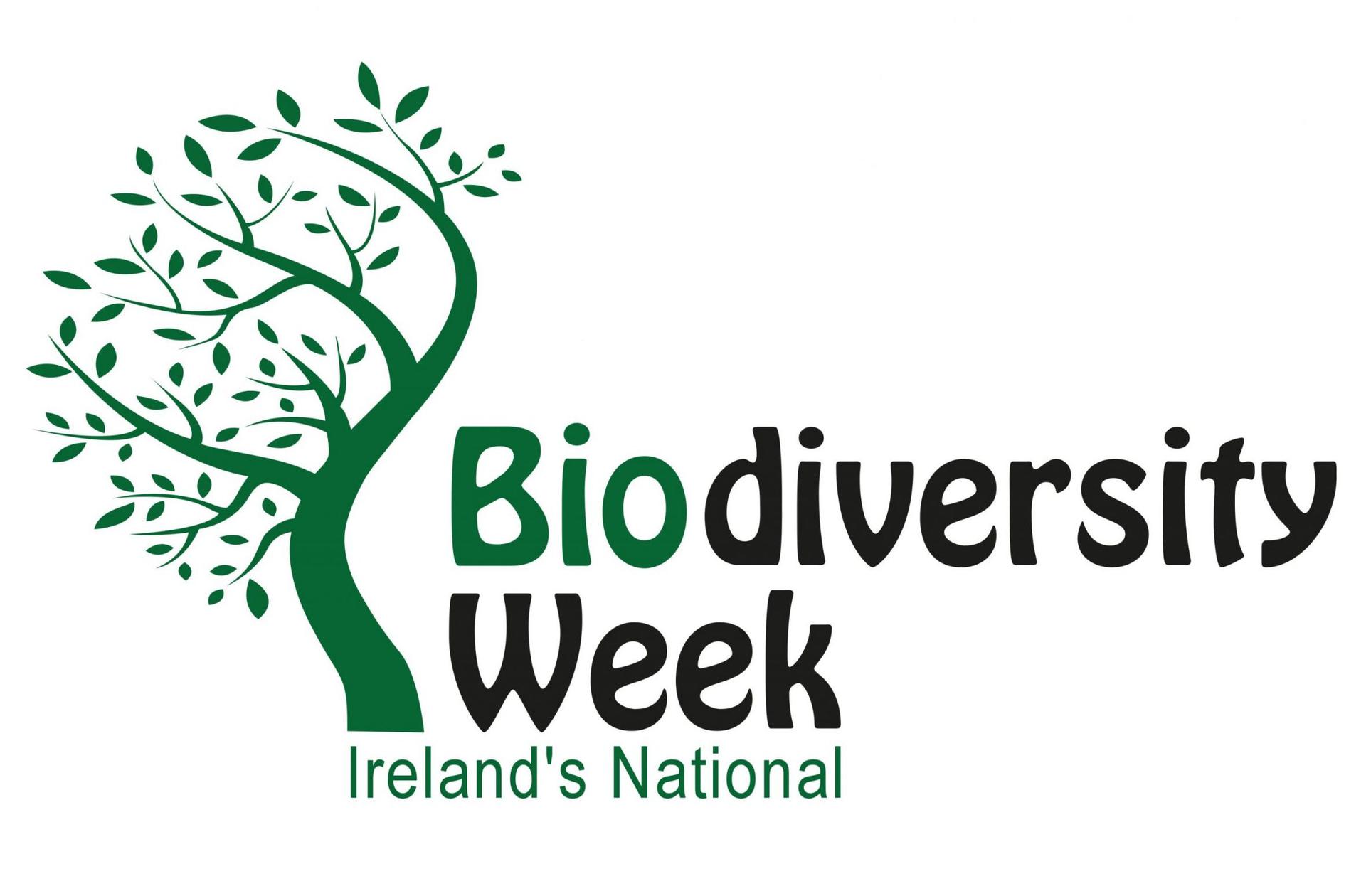 National Biodiversity Week Ireland 2023
19th – 28th May- Free Events Every Day!
Welcome to National Biodiversity Week 2023!
Explore the rich variety of life in Ireland this May with a host of wonderful events and activities for the whole family. This year join in with our 11th annual Biodiversity Photographer of the Year competition, a weekend Biolitz and Scavenger Hunt, and events every day on all things wildlife in Ireland! Events will be both in person and virtual, so everyone can take part.
For more information visit National Biodiversity Week Ireland 2023
Building the Future 2023 – Careers Event May 31st In-Person & Online
This event is aimed at students and graduates with disabilities who are currently seeking work, or who will soon be looking for employment. Building the Future connects attendees with leading Irish employers.
What's on?
Mock Interviews with leading Irish employers who can give genuine insights into the hiring process.
CV Clinics with professionals who can help you polish your CV and make it more attractive to recruitment staff and hiring managers.
Workshops on important topics related to employment to set disabled graduates up for success.
In-Person Only – Visit our Employers Exhibition where grads can chat to leading Irish employers directly and ask them questions.
When and where will this event take place?
The event will take place from 10am-3pm on Wednesday 31st May, with online elements taking place on Zoom and in-person elements taking place in Citi, North Wall Quay in Dublin 1.
To book you ticket for this event visit https://www.ahead.ie/event/buildingthefuture23/home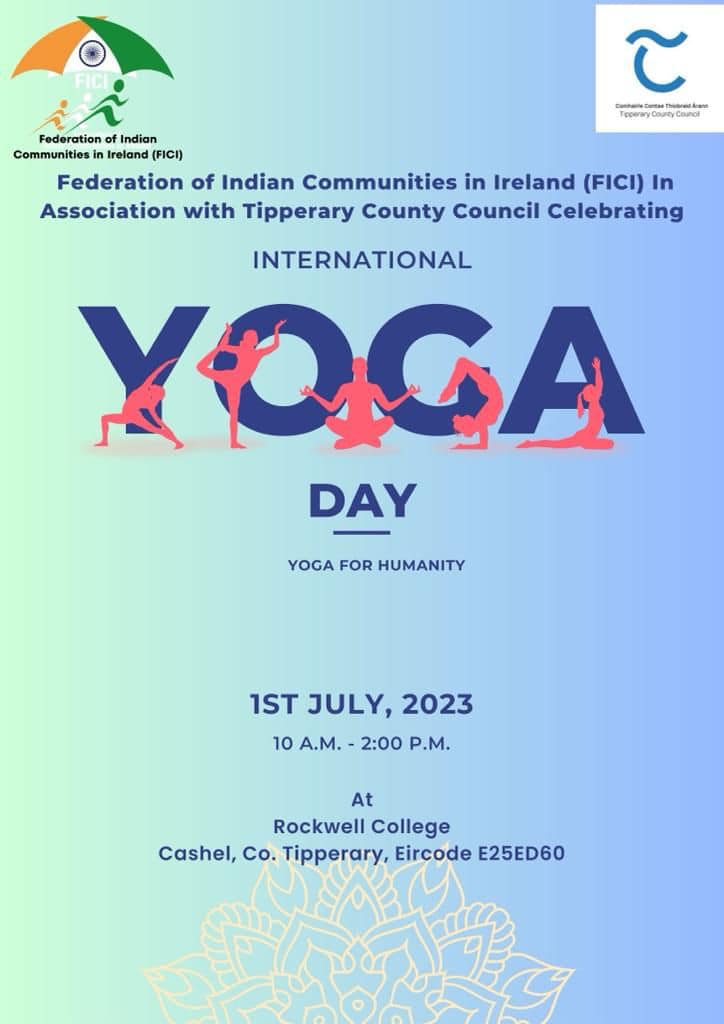 International Day of YOGA Celebration 2023
International Day of YOGA Celebration 2023, Yoga for humanitiy,1st July 2023 from 10 am to 2pm at Rockwell College Cashel Co. Tipperary, E25ED60
This is a free Indoor event on 1st July at lovely Rockwell College, please like, share and register for event. Participant are advised to bring a yoga mat.
Registration for Yoga Day in Cashel are open now see below and please register your interest. First 50 registration will get a free yoga T-shirt and there will be Detox drink, fruits and Healthy lunch for all. https://www.eventbrite.ie/e/642515500157 
Cluain Training and Enterprise Centre Showcase 
All Welcome!
Excited to announce that Cluain Training & Enterprise Centre will have a showcase of work in Clonmel Library from Monday 22nd May to Friday 2nd June, featuring ceramics, woodwork, embroidery, arts & crafts.
The Picture of Health – Men's Health Week 2023
International Men's Health Week (MHW) 2023 (Monday 12th – Sunday 18th June) aims to: Heighten awareness of preventable health problems for males of all ages.
Heighten awareness of preventable health problems for males of all ages.
Support men and boys to engage in healthier lifestyle choices / activities.
Encourage the early detection and treatment of health difficulties in males.
The theme in Ireland for MHW 2023 will be 'The Picture of Health' and the call to men (and those who support the health of men) will be what does that look like to you? This year, everyone will be asked to make new choices and to realise that where there's a will, there's a way.
MHW is funded by HSE Health & Wellbeing and the Public Health Agency and coordinated by the Men's Health Forum Ireland (MHFI) with support from over 95 partner organisations. It is celebrated in many European countries, as well as in the USA, Australia, New Zealand, Canada and a number of other places worldwide. Everybody is encouraged to plan and run activities to support and raise awareness.
For more information about MHW and promotional materials go to: https://www.mhfi.org/mhw/mhw-2023.html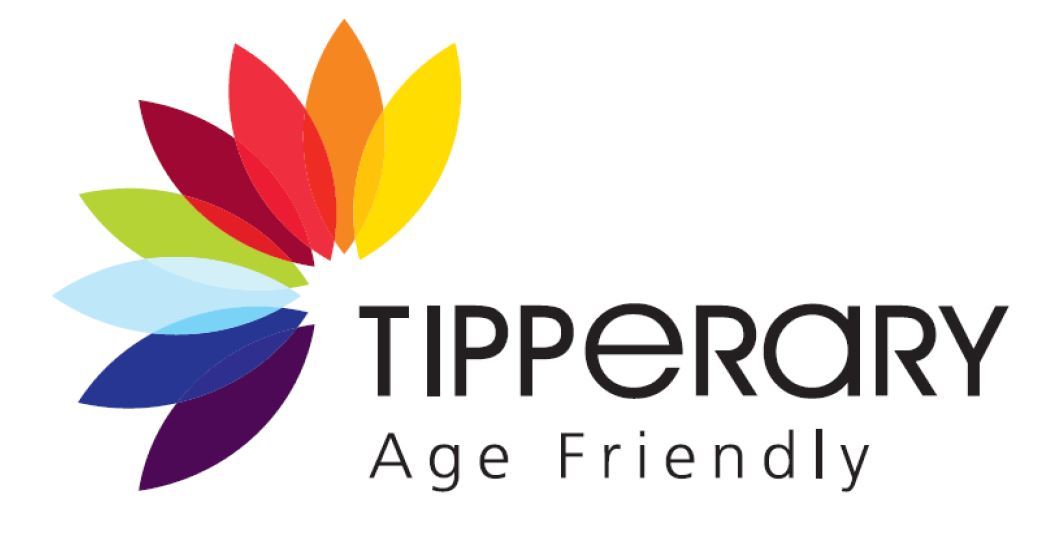 Tipperary Age Friendly Information EXPO on Thursday 22nd June 2023
Tipperary Age Friendly would like to invite you to join them at the Tipperary Age Friendly EXPO 2023 on Thursday 22nd  June 2023 from 12 noon to 3pm in TUS (formerly LIT) Thurles Campus. 
This event building on the success of the 2022 event will see us return to the TUS College Campus in Thurles. For 2023 we aim to build on the range of 60 information stands showcasing supports for Positive Ageing in the County.  A range of speakers will present on items such as Fair Deal Scheme, technology to support living independently, Irish Cancer Society and Planning Ahead, walks and trails in the county and many more.
The event is free to attend and light refreshments will be provided.
Transport to attend Tipperary Age Friendly will support community groups who wish to arrange transport to attend the event with a small grant to a maximum of €200 to offset the transport costs. The community group arrange their own transport, confirm with Cliona, Fiona or Angela on the Age Friendly Community Staff and then claim the grant after the event contact Cliona Tobin, Angela Sheehan, Fiona Crotty on 0818 06 5000 or email agefriendly@tipperarycoco.ie
Public Service Announcements
Tipperary Together Newsletter
Find May's Together Tipperary newsletter here
If you or your community group would like to provide content to the next issue of this newsletter or add your organisation as a group that receives newsletter please email: tipperarytogether@tipperarycoco.ie 
Age Friendly Ireland Newsletter
Farming for Nature Latest Newsletter