Tipperary PPN May 2021 Newsletter
Sections:
1. PPN News & Members Corner
2. Active Public Consultations/Notices
3. Funding/ Grant Opportunities
4. Public Service Announcements, Training and Upcoming Local Events
Dear PPN Member;
In this months newsletter you will find information on events, funding opportunities and supports for you and your community.
Keep up the fantastic work in your communities
Tipperary PPN Team
Active Public Consultations/Notices

Link to Migrant Integration Survey
Tipperary Local Community Development Committee are in the process of developing a  Three Year 'Migrant Integration Strategy'  for the County. The purpose of this is to make Tipperary a more welcoming and inclusive place, to deliver services in a way that caters for all cultures and to eliminate all forms of discrimination and intolerance.
To gather the information for this, a survey has been designed which can be found on the website of Tipperary County Council.  See link https://www.tipperarycoco.ie/multicultural-survey
The survey will ask about the non-Irish nationals experience of living in Ireland and barriers they face.  The survey can be translated into any language with Google translate.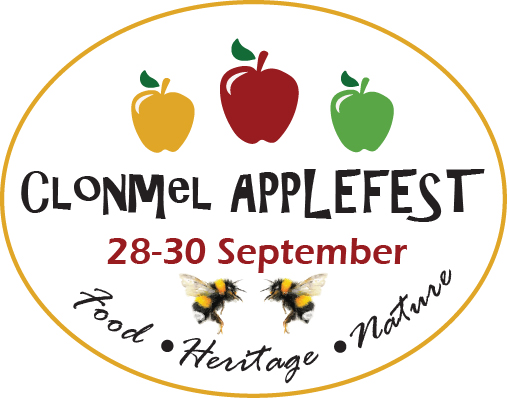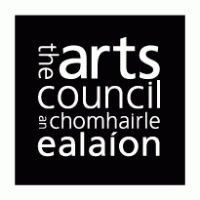 Clonmel Applefest presents Our sense of place
We are looking for 14 candidates willing to be interviewed and to share their stories of coming to Ireland and making their home-away-from-home here in Clonmel.
Candidates must be over 18 years of age, preferably of non-EU background, whose native language is not English.
Candidates will need to be available for interview during the month of June to chat with the local writer who will be re-telling their story. These stories will be gathered into a collection for the Applefest 2021 festival launch on Thursday 23rd September.
If you are interested in being part of this exciting project, please visit our website below or contact Jenny on applefestpress@gmail.com 
Visit http://clonmelapplefest.ie/ before Friday 21st May to register your interest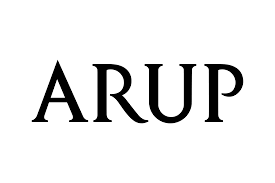 Waterford to Cahir Project – 'Constraints' Public Consultation No. 1
Please find attached letter in relation to the N24 Waterford to Cahir Project. The letter includes an introduction to the project and also notifies you of the upcoming Public Consultation and invites you to make a submission in relation to the constraints study.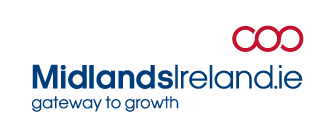 ESRI and DRCD publish a "Review of International Approaches to Evaluating Rural and Community Development Investment and Supports
The Economic and Social Research Institute (ESRI) and Department of Rural and Community Development (DRCD)  published the first output of a joint research agreement between the two organisations.
The study assesses international approaches to evaluating the impact of Government investment and supports in rural and community development. This research builds on existing work of the Department to date, and has been undertaken in the context of increasing public investment in rural and community development in recent years.
The full report is available at https://www.esri.ie/publications/review-of-international-approaches-to-evaluating-rural-and-community-development
Funding/ Grant Opportunities

Dormant Accounts Fund 2021
 As part of the Dormant Accounts Fund Action Plan for 2021, the Department of Social Protection (DSP) are inviting applications from community and voluntary organisations who wish to support and improve the employment opportunities (incl. self-employment opportunities) for People with Disabilities.
There are two key objectives of this funding:
To support People with Disabilities to: access employment; improve their career progression opportunities 'in work' and improve their employment outcomes through education and training.

To support potential employers to provide employment for People with Disabilities.
The closing time and date for applications is Thursday 13th May at 3:00pm.  For information on how to apply please follow link
https://www.pobal.ie/programmes/dormant-accounts-fund-daf/how-to-apply-to-daf/

Minister Humphreys announces €5 million Connected Hubs Fund
Minister for Rural and Community Development, Heather Humphreys TD, has launched a new five million euro fund to support the development of Ireland's first national network of remote working hubs.
The Connected Hubs Fund will expand existing hub facilities, providing additional hot desks, office spaces and meeting rooms for remote working.
The funding will be used to install electric car charging points, upgrade disability access and improve IT facilities located within hubs or Broadband Connection Points (BCPs) and it will also assist in making existing hubs more compliant with social distancing guidelines.
Funding will be available for both expansion and upgrade of existing facilities through works such as the installation of privacy booths, access control and security systems, the conversion of existing open plan space to modular offices, and provision of enhanced audio visual, network and conferencing facilities.
The call will also fund innovative measures to assist hubs to deal with COVID-related challenges.
For the full press release go to: https://www.gov.ie/en/press-release/997fd-our-rural-future-minister-humphreys-announces-5-million-connected-hubs-fund/
Minister Humphreys announces €14 Million Fund to support outdoor adventure activities
The Minister for Rural and Community Development, Heather Humphreys TD, has opened a called for applications for €14 million in funding for outdoor recreation projects and investment that will support the adventure tourism sector in rural communities.
The funding, which is being provided under the Outdoor Recreation and Infrastructure Scheme, will support the key objectives of Our Rural Future – the Government's ambitious new policy for Rural Ireland.
The focus of the funding is to develop rural Ireland's unique natural amenities and support outdoor pursuits and adventure activities such as hiking/mountaineering, cycling, horse-riding, canoeing/kayaking, swimming, surfing, sailing, rock-climbing, fishing, paragliding and hang-gliding.
The fund will provide for significant investment in the development of outdoor trails, walkways, cycleways, blueways, tidal pools, floating boardwalks and bridleways.
Applicants are strongly encouraged to consider opportunities to develop recreational amenities and increase public access and enjoyment of rural Ireland's mountains, lakes, rivers, forests, beaches and bogs. 
Today's funding announcement is aimed at supporting outdoor recreation tourism, a growing tourism sector internationally, which has the potential to have major economic spin-off benefits for rural towns and villages as well as improving the health and well-being of rural communities. 
For further information go to https://www.gov.ie/en/policy-information/fd0c9f-outdoor-recreation-infrastructure-scheme/
Minister Humphreys announces €15 million Fund to revitalise rural towns & villages
The Minister for Rural and Community Development, Heather Humphreys TD, has announced €15 million in funding to help revitalise rural towns and villages post Covid-19.
The Town and Village Renewal Scheme is designed to breathe new life into rural communities – making them more attractive places to live, work, socialise and raise a family.
The initiative is a key part of Our Rural Future – the Government's five year strategy to revitalise rural Ireland.
The measures that will be supported by the 2021 Town and Village Renewal Scheme include:
Tackling dereliction in town centres

Turning vacant properties into remote working and community spaces

Supporting Local Authorities to run innovative marketing campaigns targeted at attracting remote workers to their county.

Investing in green spaces, parks and recreational amenities

Upgrading and improving shop fronts & streetscapes on Main Streets

Projects that support and enhance the night time economy and add vibrancy to town centres
The previous maximum grant of €200,000 has been increased to €500,000 under this year's scheme so that projects of scale can be supported
Full details of the scheme are available on gov.ie
Circular Economy Innovation Grant Scheme (CEIGS)
The Circular Economy Innovation Grant Scheme (CEIGS) is a Government of Ireland initiative led by the Department of the Environment, Climate and Communications (DECC).
The purpose of this grants scheme is to provide support to projects which work in the Circular Economy space, with the aim of advancing the Circular Economy in Ireland and raising awareness of the need to transition to a Circular Economy.
The CEIGS is now open for applications which must be submitted to circulareconomy@decc.gov.ie  by the closing date for applications on 5pm 28 May 2021.
Please see here for further information and also the Guide for Applicants for further details on the scheme and the types of projects which are eligible for funding.
Public Service Announcements, Training and Upcoming Local Events

Be Summer Ready 2021
The Government of Ireland recently launched the 'Be Summer-Ready' campaign to provide information on issues that may affect the general public this summer. During summer months, more people visit the countryside, engage in outdoor pursuits and visit family farms.
This year, there is a particular focus on water safety as Ireland's waterways and beaches become very popular in the summer. Sadly, this can lead to associated risks including drowning accidents.
So we are asking everyone to 'be alert to water safety'. For More tips and information at: Be Summer Ready Campaign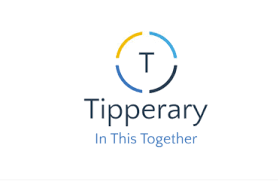 North Munster Citizens Information Service. Appointment of Director to the NMCIS Board
North Munster Citizens Information Service are seeking Board members. The current board recruitment process is for five (5) individuals.
These are voluntary Boards and while no fees will be paid to Board members, travel and subsistence expenses will be paid when applicable.
The service covers counties Tipperary, Waterford, Limerick and Clare.
Closing date for applications is 5.00pm on Friday June 4th, 2021.
Further information: https://www.citizensinformationboard.ie/en/news/vacancies/cisboard20210305.html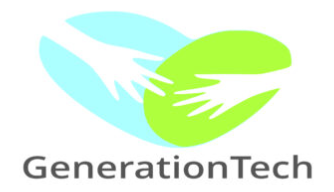 Support for Digital Connections for over 65yrs
Generation Tech would like to bring your attention to a volunteer digital engagement support service for over 65+ – it is a helpline to support older people with digital engagement. I have copied below for your information what the Gentec service can help with.
We help with Tablets, Phones, PCs, software, other hardware, and facilities such as Alexa, Google Assistant, broadband, Skype routers, Wi-Fi and as any other IT issues.
Anyone aged 65+ on the island of Ireland can access our service and it is free of charge.
No-one will be asked for any personal details such as access to their bank details, cards etc. We will be making the call distribution random and all calls are recorded.  During a help session, it may be necessary to install a support tool, but that can be uninstalled, and we encourage the caller to do so, immediately after the call
For further information and support contact Generation Tech directly @  01-9633288
We Would like to thank Tipperary County Council who have shared this information.
https://www.tipperarycoco.ie/community-and-economic-development/volunteer-tech-helpline-older-people-cocooning-ireland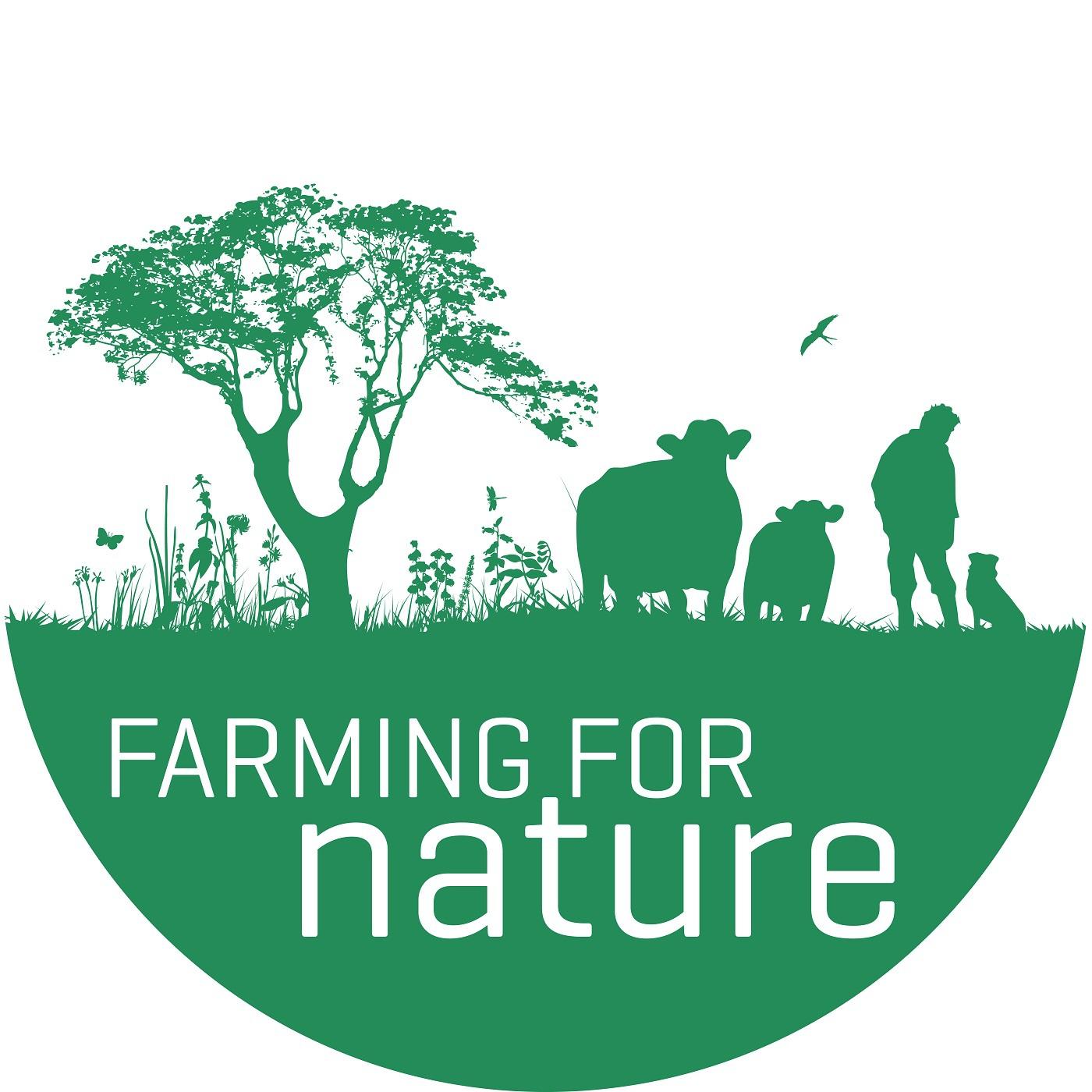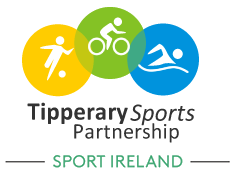 Child Welfare & Protection in Sport Basic Awareness training extra workshop
Due to increased demand, Tipperary Sports Partnership is facilitating another Child Welfare & Protection in Sport Basic Awareness training workshop.
The course is aimed at sports leaders, children's officers, parents or anyone working with young people in sport. A central goal for all those involved in sport for young people is to provide a safe, positive and nurturing environment where children can develop and enhance their physical and social skills. Promoting a child-centred environment should go hand in hand with identifying and eliminating practices that impact negatively on safe and enjoyable participation in sport for young people.
This workshop will be delivered by Sport Ireland tutors via Zoom on:
Monday 17th May 2021 from 6.00pm-9.00pm
To book your place visit https://www.tipperarysports.ie/
Cost is €15 plus booking fee.
Please book early as places are limited on the workshop.
 Let's Walk Tipperary
Tipperary Sports Partnership in association Siul Eile are facilitating an 8 Week Walking Programme in 2 locations in Co. Tipperary, Cashel and Roscrea. These walks will take place in Cashel on Wednesday nights and Thursday nights in Roscrea at 7.30pm commencing on 19th and 20th of May 2021. 
The cost of the programme is €10 + online booking fee. For more info go to and to book your place click on the link below

Local Enterprise Office May/June Newsletter
Please find new May/June Newsletter from the Local Enterprise Office. May/June Newsletter
Irish Museum of Modern Art Talking Art Online for Broadband Connection Point Areas
The Irish Museum of Modern Art wish to connect with Active Age Groups who actively use Broadband Connection Points in rural areas to participate in our online Programme of Talking Art geared at over 65's.
This free programme aims to offer an existing group 4 to 6 sessions of our Talking Art Online Programme at a time convenient to the group between now and the end of December 2021.
Older people from all over Ireland are invited to join us for this free online arts experience. The programme will take a closer look at selected artworks from the IMMA Collection and discuss IMMA exhibitions with our Visitor Engagement Team online. The programme is very informal, conversation based and no previous experience is required.
The session will be led virtually through Zoom. Participants should have access to a computer, smart phone, or tablet with a camera and internet access in a Broadband Connection Point area.
For further information or more details please contact Catherine on Catherine.abbott@imma.ie
Sustainable Gardening Event Booking
Tipperary County Council Environment and Climate Action Department in partnership with Aoife Munn will be delivering a 5 Week Online Sustainable Gardening Course for Green Schools Coordinators, Tidy Towns/Residents Groups working in the county of Tipperary to improve their areas for biodiversity.
This 5 week course covers; Reducing your waste, Wildflower areas, Planting for pollinators, growing your own veg and much more.
To get a place on the course you must be available for all 5 sessions. Each session lasts one hour.
To book your place go to:https://www.eventbrite.ie/e/tipperary-sustainable-gardening-course-registration-151461093207
2021 MacDonagh Weekend Programme
The Cloughjordan Heritage Group is pleased to announce the programme for the 2021 MacDonagh Weekend. 
After the cancellation of last year's events we are keen to mark the anniversary of Thomas MacDonagh again this year even if only online. It has been difficult to organise under lockdown conditions but Tipperary County Council have been a great help to us again this year as has been the Department of Tourism, Culture, Arts, Gaeltacht, Sport and Media.
We are extending the reach of the 'weekend' as far as Thursday June 3rd to host an online talk on the Modreeney Ambush, on its 100 year anniversary.
Places must be booked for each event by emailing macdonaghweekend@gmail.com and a link will be issued in advance of the relevant event.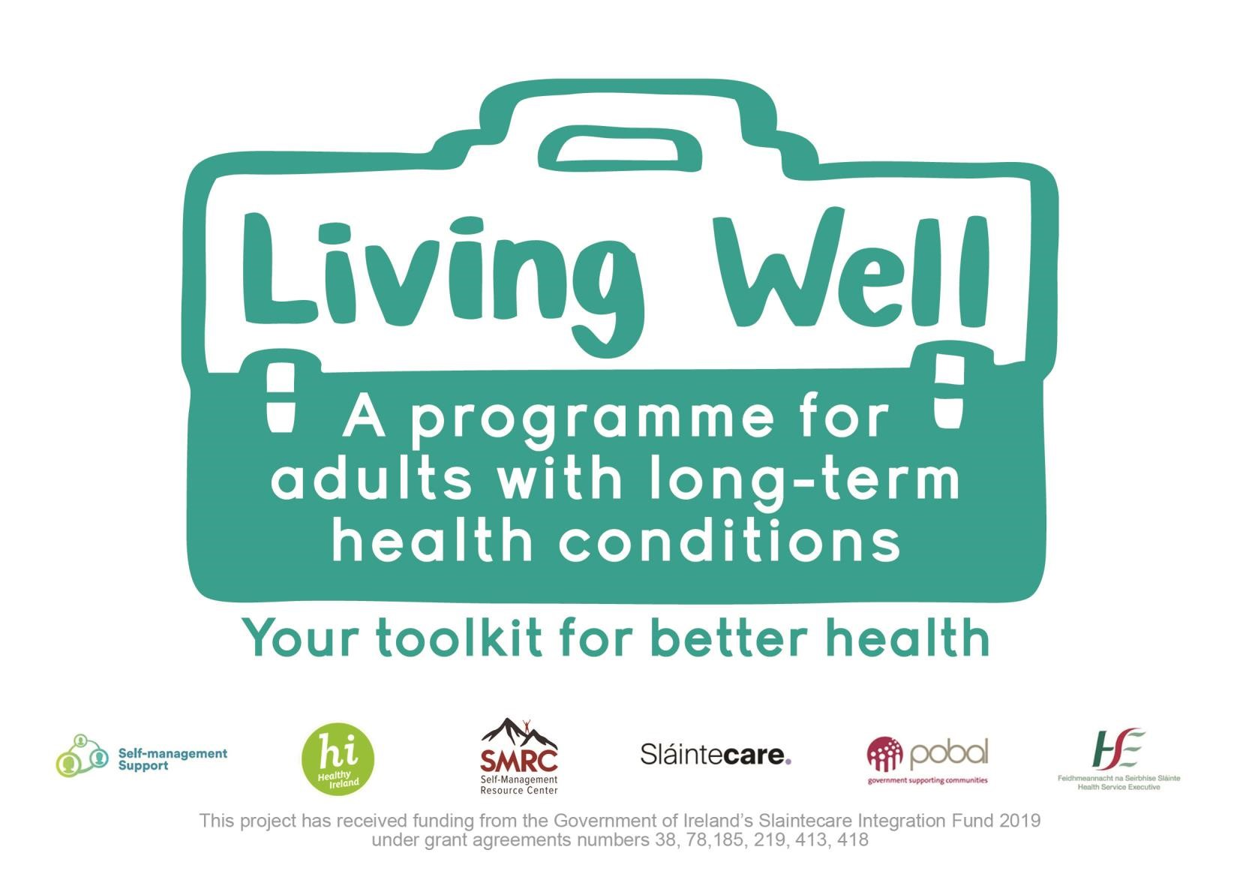 Upcoming Living Well Programmes (For people living with Post COVID19 Syndrome)
Living Well is a free online group programme delivered over six workshops (2.5hrs x 6). It is delivered by trained leaders, most of whom are also living with a long-term health condition.
You will develop Self-Management skills and confidence to live well with Long COVID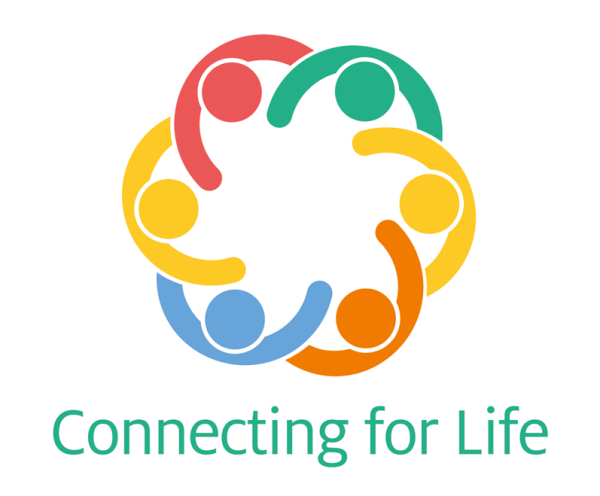 If you wish to update the contact details, we have held for your group and guarantee up to date information please email details to coordinator@ppntipperary.ie
*If you no longer wish to be a member of PPN Tipperary and would like to unsubscribe please email coordinator@ppntipperary.ie
(Please note that by unsubscribing your group will no longer receive further first hand information in regards to Funding/Grants/Events/ Information etc that may be of help to your organisation)*