Tipperary PPN May 2020 Newsletter
Sections:
1. PPN News & Members Corner
2. Active Public Consultations/ Notices
3. Funding/ Grant Opportunities
4. Public Service Announcements, Training and Upcoming Local Events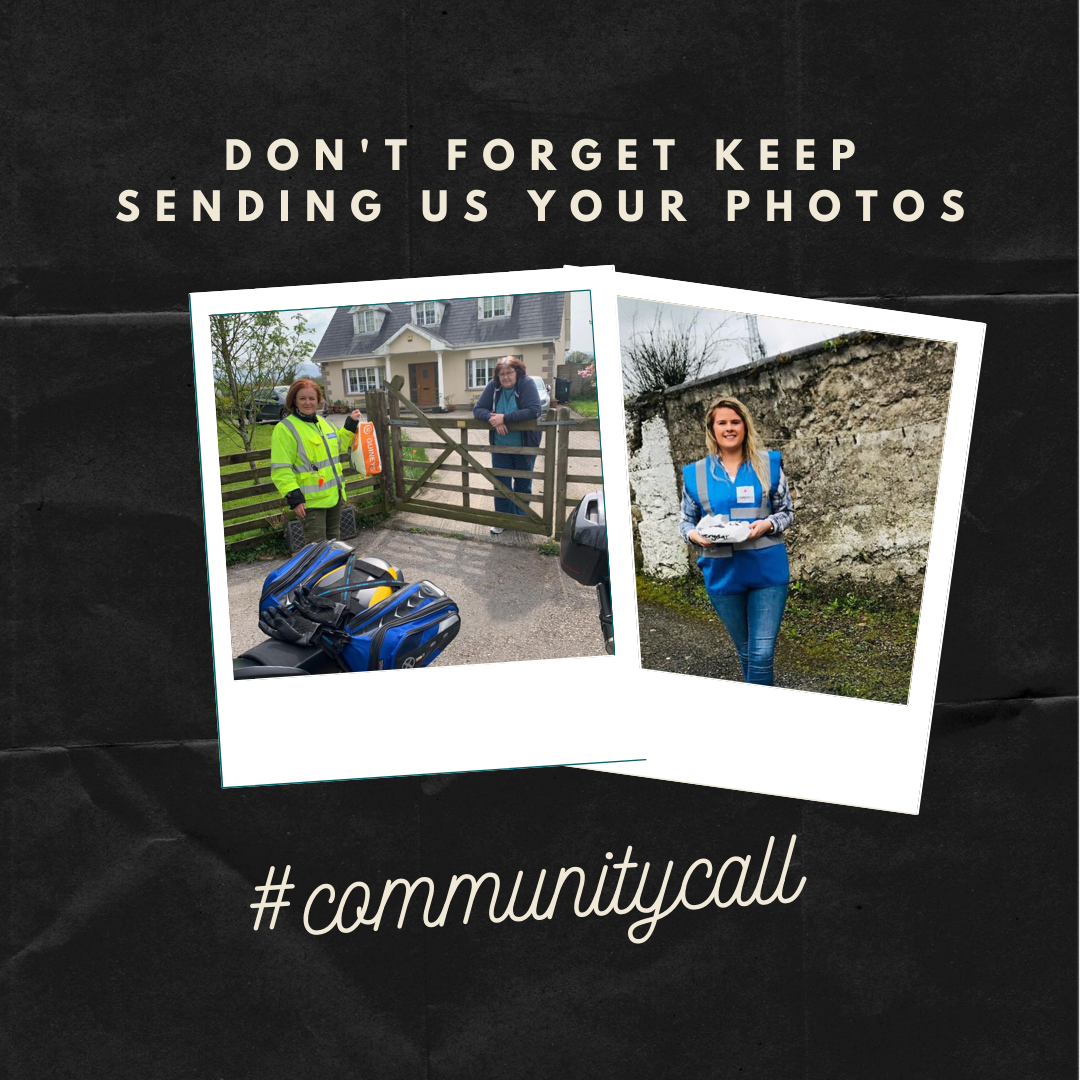 Dear PPN Member,
We do hope this email finds you well. Tipperary PPN are looking for photos of all the good things happening in your communities right now. Please send photos along with a description to Sharon on admin@ppntipperary.ie
Stay safe everyone.
Tipperary PPN Team
Tipperary PPN COVID 19 Community Support Fund
Tipperary PPN are delighted to announce that they have set up a fund to support PPN Groups who are providing services and supports to the community during Covid 19.
The key objective of the scheme:
To provide support to voluntary and community groups mobilising a local community response to COVID-19 in Tipperary. Priority will be given to initiatives that strive to contain and limit the reach of the virus, safeguard volunteers and support vulnerable members in your community.
Groups may be funded under the following:
1. Community Response Team Initial Set Up Contribution: to cover initial costs incurred by establishing a local community response team.
2. COVID-19 Community Action Fund: a grant for local groups that demonstrates a strong partnership/ collaboration of local community groups and key services to safely respond to COVID-19 under the following themes of
Supporting Community Safety initiatives
Community well being programme
Virtual Community Gatherings
Support target for older and vulnerable people
Tipperary Community Response to COVID-19 Funding scheme:
Eligible costs:
Eligible costs include leaflets/ flyers, social media, mobile phone (purchase), personal protection equipment (i.e. gloves, masks, sanitizers), insurance, virtual event costs, trainer/ tutor/ instructor fees, design/ print of leaflets, programme material, publicity etc… (this list is not exhaustive)
Items and expenses excluded from the fund are any expenditures on items incurred before approval of the grant. Spend on alcoholic beverages, fines, penalty payments, legal cost, or general overheads such as wages are also excluded.
Grants are available for costs involved with organising activities and running programmes, with a maximum grant envisaged under the Scheme of €500.00
Applications should be emailed to covid19fund@ppntipperary.ie
Please Note:
Groups applying must register their service with Tipperary Volunteer Centre email respond@volunteertipperary.ie
Groups must be willing to have their service mapped with the local Authority.
If you have any queries regarding the grant or the application please email coordinator@ppntipperary.ie or Call 0504 61014
COVID 19 Community Support Fund Application Form
Keep up the fantastic work in your communities.
Active Public Consultations/ Notices

Lawnmower Safety at home and at work 
Tragically in recent weeks there have been two fatal accidents involving movers. With this in mind and with many volunteering for football, golf, rugby and GAA clubs, this may act as a reminder to use the mower in accordance with manufacturer's instructions, notably, potential for overturning ride-on/tractor mower on slopes.
Never use the mower with kids in the area. For work purposes, refer to your dedicated risk assessment and please see HSA risk assessment if looking for guidance.
Funding/ Grant Opportunities

Youth Climate Justice Fund worth almost €500,000
The Minister for Children and Youth Affairs, Dr Katherine Zappone, today opened a fund to support youth-led action and innovation on Climate Justice at community, regional and national level. The Youth Climate Justice Fund will total almost €500,000 in 2020 and is open to applications from all national youth service grant scheme organisations and from Gaisce – the President's Award. All eligible organisations have been provided with application forms and guidance notes relating to the Fund.
Closing date for applications is 15th May 2020
Applications to the Fund should propose projects which will achieve one, or more, of the following key goals or actions:
raise climate justice awareness among young people

educate youth groups and clubs on climate justice, including supporting development education organisations to work with young people

empower young people to influence, effect and sustain local, regional or national climate justice change, creating dialogue with people outside of the youth sector

deliver practical climate justice initiatives by young people in their communities, including supports to facilitate the participation of young people with fewer opportunities

develop youth related activities to embed climate justice communications, network building and deliberative capacity that connects with, and leverages, local youth and community activities

strengthen youth practitioner capacity to integrate climate justice education into their youth work practice

participate in and influence local public and private policy formation aimed at environmentally sustainable development and management of climate action
For more information visit https://www.gov.ie/en/news/f1b7b1-deadline-of-15th-may-for-new-youth-climate-justice-fund-worth-almost/
Public Service Announcements, Training and Upcoming Local Events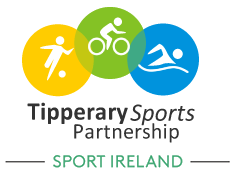 Tipperary Sports Partnership April Newsletter 
In the context of the evolving circumstances around Covid-19, all Tipperary Sports Partnership activities have been postponed until further notice. We will continue to monitor this closely with guidance and recommendations from the Department of Health as the situation continues to unfold over the coming weeks. The welfare of our participants, staff and the general public is our primary focus and we are following recommendations from the Department of Health with regards to protecting all involved. 

SeniorLine, a programme of Third Age
FREEPHONE 1800 80 45 91 Open 10am to 10pm every day
Established 22 years ago, SeniorLine is the national peer-to-peer and confidential Freephone service offering a listening ear, befriending and guidance support to older people. Open 365 days a year, from 10am to 10pm, this cost effective service is provided by 179 professionally trained older volunteers.
People call for a variety of reasons including loneliness, anxiety, depression or other mental health issues, seeking information or guidance on practical matters, over family problems or financial concerns. As older people themselves, our volunteers are well placed to listen and understand these concerns, and provide reassurance, up to date information, and referrals to our wide network of partners. External evaluations of SeniorLine have consistently confirmed its relevance and effectiveness, while quality is underpinned by continuous professional development of our volunteers.
During the Covid 19 crisis, SeniorLine has continued its broad range of work as well as preparing and supporting our volunteers to deal with the new and ongoing issues. Current callers are experiencing practical and emotional difficulties, and in some cases their mental health is being negatively impacted by the current situation. SeniorLine volunteers are supporting all to understand and adapt to a continuously changing situation and to take advantage of community supports and services. 

Explore the Arts Online 
Circus Soccer Ball Challenge
Cloughjordan Circus Club with the support of Tipperary County Council has commissioned a 10 week online Circus Soccer Ball Challenge. Simon Llewellyn who is based in Finland was due to perform his soccer ball themed Circus Show in Dublin as part of the UEFA 2020 events. He has some great challenges to share. Follow this link to the Circus Club Facebook page where new challenges are released every Monday. Next Monday will be week 4- so three challenges there already to catch up on!  https://www.facebook.com/Cloughjordan-Circus-Club-428779027199685/ and https://youtu.be/LG-O4Z_XjVU
Behind the Lines a video series for Leaving Cert Students
Poetry Ireland has just launched "Behind the Lines" , a video series for Leaving Cert Students, with poems read and discussed by their authors.https://www.facebook.com/poetryireland.eigseeireann see post dated 20th April.
The Lock Down Sessions
The Source Arts Centre is showcasing local performers and bands in an initiative called " The Lock Down Sessions" which started this week and runs for three weeks on a Wednesday Night at 8pm (you can also watch previous sessions). https://www.thesourceartscentre.ie/
South Tipperary Arts Centre
The South Tipperary Arts Centre has developed a new weekly series of bite-sized conversations with members of the arts community  called "A Cuppa Culture" https://www.facebook.com/Southtippartscentre/
Music Generation Tipperary
Music Generation Tipperary has been providing lots of ideas and tips for music making at home with a range of project ideas relevant to all ages from  young adults to pre-school children. https://www.facebook.com/MusicGenerationTipperary/
The Clonmel Junction Arts Festival
The Clonmel Junction Arts Festival has announced that the 2020 festival is going to go ahead, albeit in a very different format. It will be an exciting and original programme of visual arts and virtual placeholder events in July, celebrating their 2020:Visionaries theme.⁠ You can sign up for the mailing list at http://www.junctionfestival.com/ to learn how you can enjoy this year's festival online from the comfort of your home. ⁠
National Initiatives of Interest:
Music Network
Music Network has announced free online courses for musicians during April & May and The Butterfly Sessions where 24 musicians and composers premier new music. https://www.musicnetwork.ie/
Childrens Books Ireland and An Post
Childrens Books Ireland and An Post have launched the #ImagineNation campaign which brings together leading Irish children's authors and illustrators to create a free 24-page #ImagineNation playbook available for children from all over Ireland to enjoy. Overflowing with activities for children in drawing, writing and mindfulness exercises from leading creatives, the book will be accessible to all children to download as well as being delivered free by An Post to thousands of houses around the country. This campaign will help encourage children to take some time to draw, read, write and create. The playbook has activities, puzzles, poems and short stories from some of Ireland's best children's writers and illustrators that we hope will delight, entertain and spark creativity. It is also available to download from our website as a booklet or as individual spreads. https://childrensbooksireland.ie/resources/imaginenation/
#Ireland Performs
#Ireland Performs- The COVID-19 crisis has rapidly changed how artists present their work and reach audiences. As artists have largely turned to online presentation, FACEBOOK Ireland with Culture Ireland, Department of Culture, Heritage and the Gaeltacht have come together to support and present live presentations by Irish artists (in English or Irish) to ensure that the arts continue to be enjoyed online – #IrelandPerforms. Further information and full schedule of performances is available at https://www.cultureireland.ie/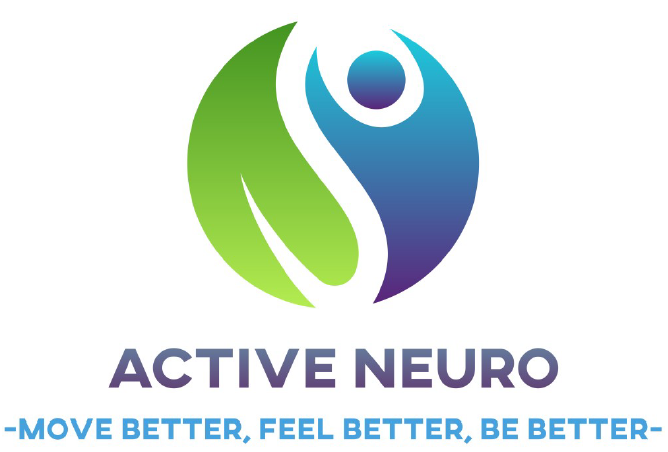 This project is funded by the SláinteCare Integration Fund and aims to optimise exercise and physical activity programmes for people with neurological conditions living in the community in the Mid-West. We have now moved to online exercise classes led by experienced physiotherapists Exercise is Medicine! With a strong evidence base for physical and mental health benefits Exercise with people with similar ability and time since diagnosis to you
For more information or to get a referral form for a patient or for yourself, contact: trionac@ms-society.ie Phone 086 – 036 4110
Programmes include:
Basic strength and fitness programmes

Balance focussed classes

Balance and falls prevention programmes

Pilates

Seated exercise classes
If you can do a Skype, Zoom, Facetime or WhatsApp call on your phone, tablet, laptop or computer you have the necessary technology. We will help set it up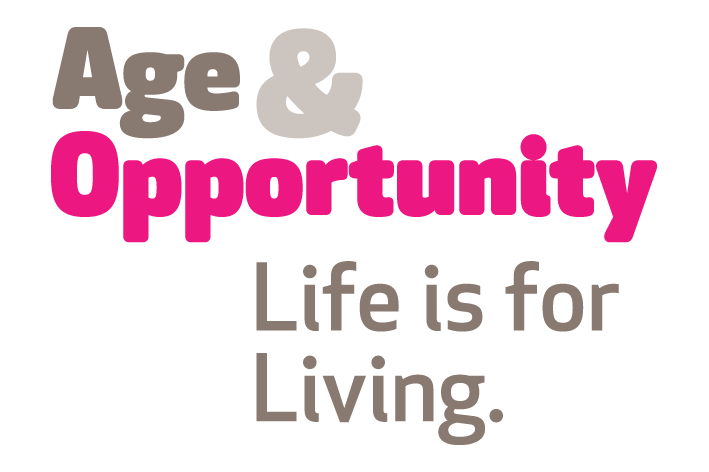 Age & Opportunity we are continuing to provide opportunities for older people
Age & Opportunity we are continuing to provide opportunities for older people to be more active; more visible; more creative; more connected; more often, during these difficult times. We've gotten creative and transferred a number of our initiatives online to reach our audience who are following social-distancing and cocooning guidelines. More info on our website at https://ageandopportunity.ie/. or you can call 01 8057709.  We would greatly appreciate if you could share this information for older adults in your area.

Stress Control online
Stress is a normal reaction to the rapidly changing and uncertain times we are all living in at the moment. If you are feeling a bit more stressed than usual and would like to learn some great ways, free-of-charge, to deal with common problems like anxiety, depression, panicky feelings, poor sleep and poor wellbeing then come along to our classes.'Stress Control' is a six-session cognitive-behavioural therapy class used extensively in community-settings by the NHS (UK) and HSE (Ireland) and across the world. You can find out more here:http://www.youtube.com/watch?v=TjUJQqRfZgE
As you can't come to a regular Stress Control class due to the current circumstances, Stress Control will come to you by live streaming two sessions a week on YouTube. Each session will repeat four times starting on Monday 11th May – for dates and times please see the dates timetable on the website. The sessions will be led by Dr Jim White, consultant clinical psychologist, who created the class. Stress is a very common problem.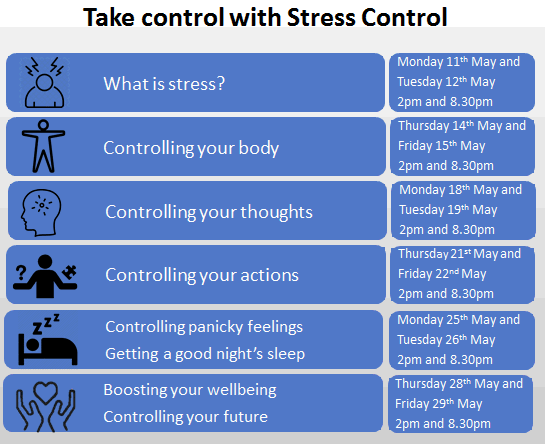 To take part:
Go to  www.stresscontrol.org where you can learn more about the class and get the dates. Everything you need to successfully complete the class – the booklets, self-assessment, relaxation and mindfulness tracks – can be found in the 'Free zone' (scroll down on the home page to find). If you can, please read, and start working on, the 'Preparing for the course' booklets before Session 1. These can be found in the 'Booklets' section of the 'Free zone'
Click on the 'Stress Control 2020' link on the homepage to access our YouTube channel where the classes will be available to view at the scheduled times. If you click the 'Subscribe' button on our YouTube page (free), you will receive notifications when a new session is available. To watch our trailer, please follow this link: https://www.youtube.com/playlist?list=PL_BKErJ_jlSQHKFtHPCRmEctDtcNCCowB 

You do not need to register or login – please just follow the above link.

The session will begin exactly on time, so make sure you are there from the start. Sessions run for about 90 minutes and there will be a 10-minute break in the middle. Due to copyright restrictions, sessions will only live stream so they will not remain on YouTube.

Each session is one piece of the jigsaw in tackling your stress. By coming to each class, the jigsaw will form, the big picture can emerge, and you will learn how to handle your stress better. This is cognitive-behavioural therapy so it is crucial you practice the skills you will learn between sessions.
Life is very hard for us just now and there are no easy solutions or magic cures, but, with hard work and determination, we can boost our resilience to cope with these difficult times and come out the other end stronger.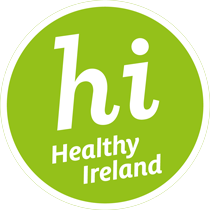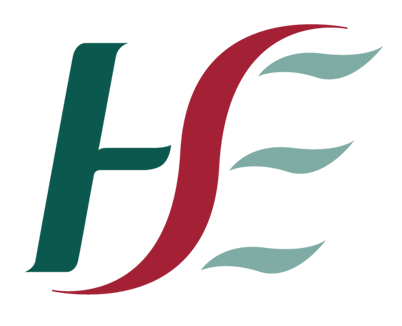 Better Together – Online Community Recovery Supports
Eat.. Sleep.. Recovery.
Eat.. Sleep.. Recovery. at 6:30pm Monday and Friday
Text Eat to 086 791 1509 to join online video support group
Opening the Door to Recovery 
Ever wondered what this recovery thing is all about?
Find out through chatting with people who are living it first-hand. Discover the many different journeys and experiences of Recovery. Let it help you to find your own doorway every Wednesday at 2pm
Text Recovery to 086 791 1509 to join online video support group
OST (opiate substitution therapy)
OST (opiate substitution therapy) and Me every Monday and Friday at 12 noon
Text OST to 086 791 1509 to join online video support group
Online Community Drugs Outreach
Online Community Drugs Outreach every Monday to Friday at 12:30pm and 5 pm
Find information on services, needle exchange, reducing the harm caused by your or a loved ones drug or alcohol use, arrange for a referral and pre treatment assessment or just talk to someone about your use. No judgements, just advice.
Text Reach to 085 788 8326 to join Mondays and Thursdays
Text Reach to 087 906 0806 to join Tuesday, Wednesday and Fridays
Recovery life Skills
Recovery life Skills every Wednesday and Friday at 2pm
Learn essential skills to enhance your recovery by helping you to manage and understand your Emotions, Feelings, Triggers, Cravings, Communication, Money management and Goals settings
This is an open group where you will get a chance to learn from people in recovery as well as professionals in the recovery field
Text Skills to 087 125 2395 to join online video support group
Recovery reflection
Daily reflection in recovery is a great way through peer support to help you reflect on each day
What went well?, What was challenging?, What did learn from my experience today? or What will do tomorrow?
This is a great way to support yourself and others in achieving the life you want in your journey of recovery
Text Reflect to 086 791 1509 to join online video support group
Recovery Check in
Find peer and professional support to help you to keep motivated during your day. Checking in is a great way to start your day and help you to build structure. If you need additional help you can speak privately to one of our experienced counsellors.
We look forward to seeing you.
Text Check In to 086 791 1509 to join online video support group
Mindfulness meditation 
Sit back and relax with a mindfulness practice session. To join a session please click into the following link; 
Monday to Friday at 10 am Recovery college session http://www.facebook.com/RecoveryCollegeSouthEast/
Monday to Saturday 9am and 9pm Mindfulness Teachers Association Ireland Session http://mtai.ie/online-mindfulness-practices/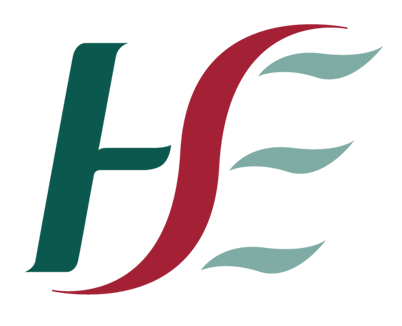 Service Reform Fund April Newsletter
Please find Service Reform Fund (SFR) teams quarterly Newsletter for April 2020 below. This newsletter will keep you updated on the three streams of the SECH (South East Community Healthcare) SRF programme in the mental health services.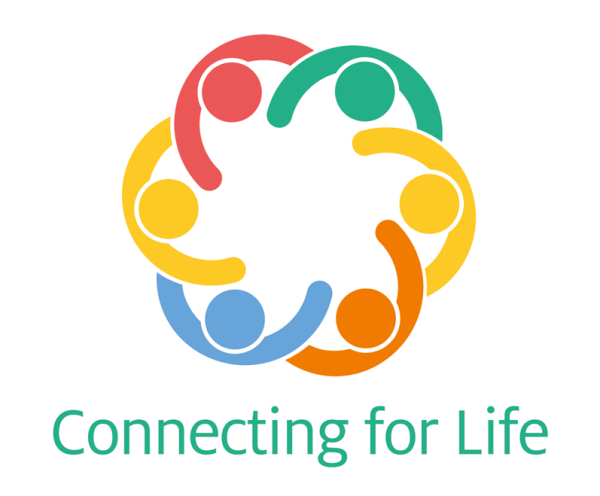 If your home isn't safe, Support is still here
The Department of Justice in partnership with frontline services and community and voluntary sector organisations has launched a public awareness campaign on domestic abuse during the pandemic.
Key messages of the campaign are:
Help and support is still available despite COVID-19.
Restrictions on movement do not apply to a person escaping from a risk of harm or seeking to access essential services.  In other words, the 2km rule will not apply.
Extra funding has been allocated to Women's Aid, Rape Crisis Network Ireland, Ruhama and Men's Development Network to support their work and the campaign.
Further information on the campaign is available here https://www.stillhere.ie/
Suicide or survive Webinars 
Suicide or Survive are delighted to bring seven more weeks of webinars to the public, free of charge, thanks to funding from the HSE and the National Office of Suicide Prevention (NOSP) 
You can watch via your phone, tablet and laptop and ask questions through our moderated chat facility. All you need is a secure internet connection and ideally a quiet space to tune in for approximately an hour.
We look forward to you joining us. To book onto one of our webinars please visit https://suicideorsurvive.ie/sos-webinars/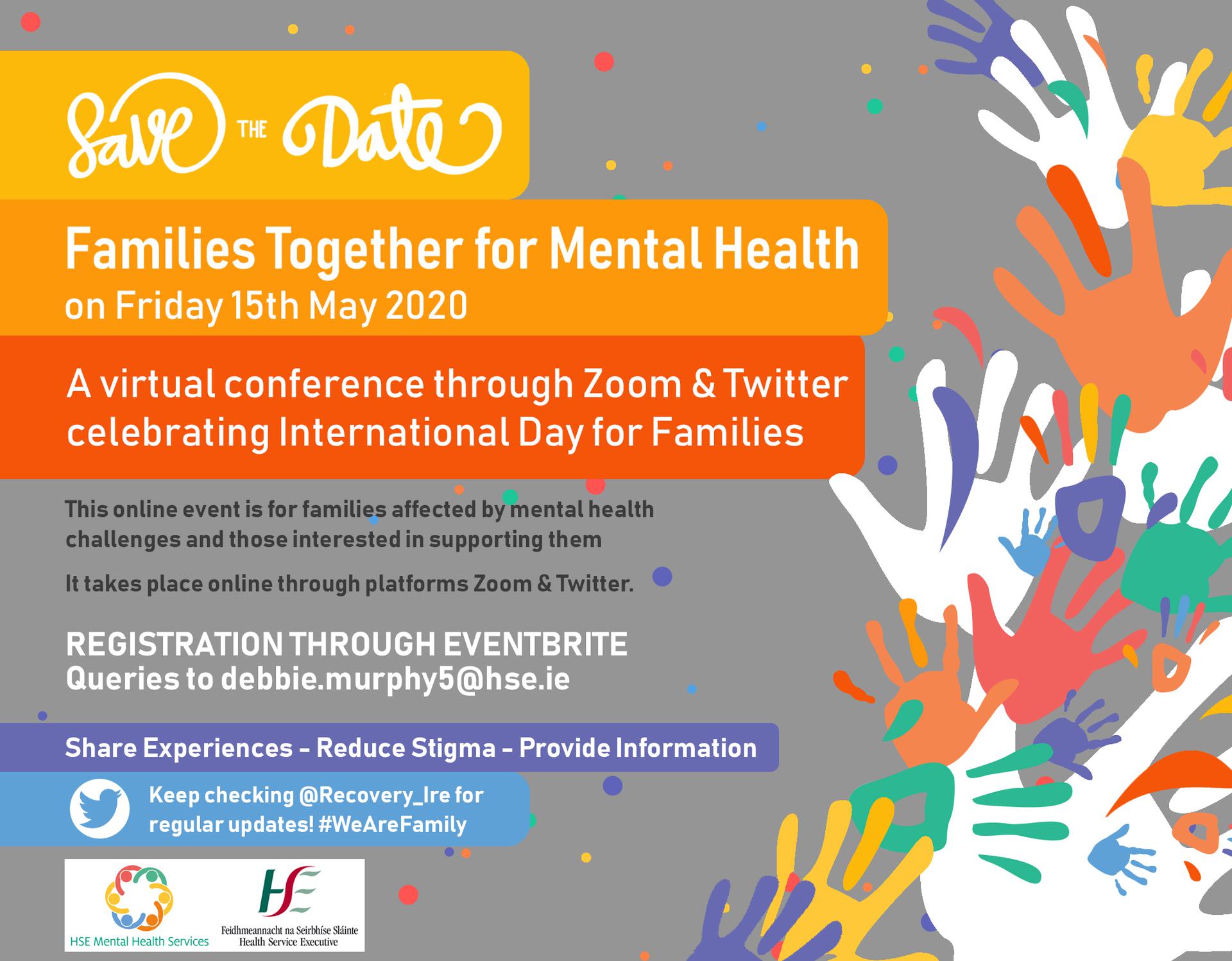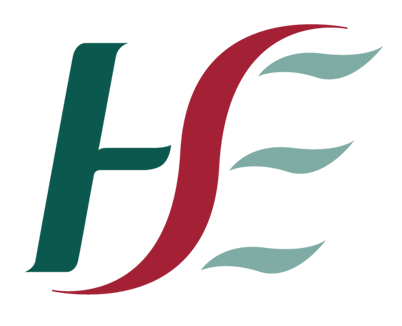 A New Telephone Support Service for Stroke Patients
The Irish Heart Foundation in conjunction with the HSE National Stroke Programme, has launched a new telephone support service for stroke patients who have recently been discharged from hospital.
Nurses can be contacted by calling 01 668 5001 or emailing support@irishheart.ie
The phone service involves trained and experienced Irish Heart Foundation staff and volunteers making regular calls to stroke survivors who have been referred by acute hospital stroke teams to check on their health and wellbeing.
https://irishheart.ie/news/phone-support-service-for-newly-discharged-stroke-patients/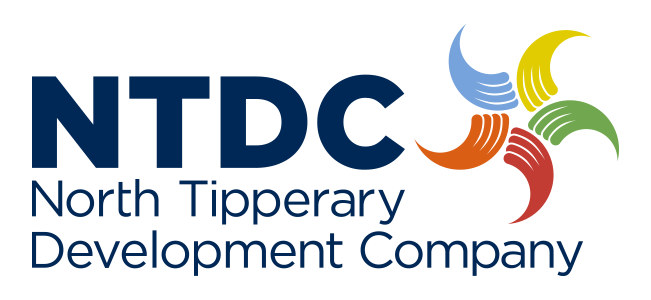 Time Capsule Worksheets 
Following on from our last newsletter where we had time capsule sheets for children to record this please find time capsule sheets for Teens and Adults to record this time. Please find the links below
If you wish to update the contact details, we have held for your group and guarantee up to date information please email details to coordinator@ppntipperary.ie
*If you no longer wish to be a member of PPN Tipperary and would like to unsubscribe please email coordinator@ppntipperary.ie
(Please note that by unsubscribing your group will no longer receive further first hand information in regards to Funding/Grants/Events/ Information etc that may be of help to your organisation)*