Tipperary PPN Newsletter May 2019
Sections:
1. PPN News & Members Corner
2. Active Public Consultations/ Notices
3. Funding/ Grant Opportunities
4. Public Service Announcements, Training and Upcoming Local Events
With the upcoming local and European elections Tipperary PPN would like to re affirm that the PPN is
non-political.The PPN is a network that represents community, volunteer led organisations. This is specified in both the Guidelines for PPNs which issued from the Department in 2014 and in the subsequent PPN User Guide and as such is separate from the political process.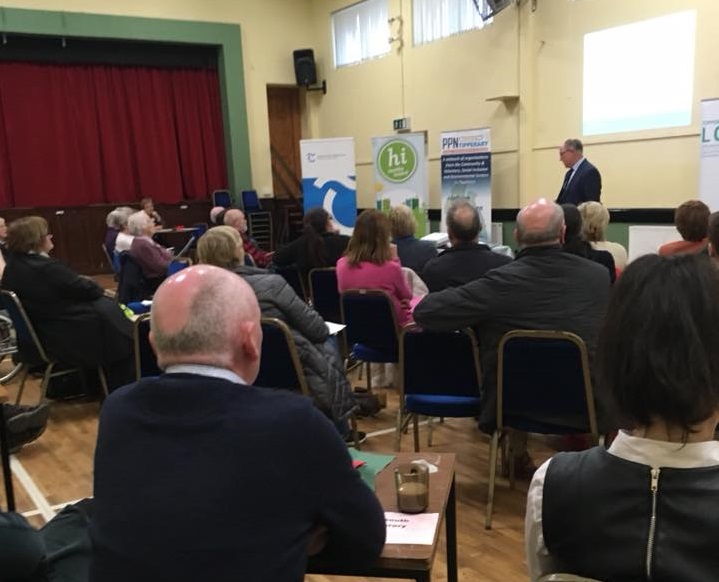 Our plenary took place on Thursday 4th April in Loughmore Community Hall the theme for this plenary was Participation, Representation and Good Governance.
It was a great success. Speakers on the night included Bridget O'Dea from the Loughmore community parish hall committee who spook about the history and future of the hall. Avril Tipperary PPN Co-ordinator, Secretariat and PPN company directors gave update on the PPN.
Pat Slattery the Director of Service with Tipperary County Council explained the strategic policy committees (SPCs) structure. Next Ciaran Lynch explained charity governance code and Mary Fogarty gave us a talk on history of The Cottage in Loughmore and their plans for the future.     
Thanks to everyone who presented on the night 

Call for PPN Reps for South Tipperary Development Company (STDC)
Tipperary Public Participation Network (PPN) is a platform for all its members in the Community, Social Inclusion and Environmental Sectors to have a say in local decision making.
There are many ways to have a say, you can take part in online consultations, you can attend PPN Member Events, you can contact your PPN Representatives on the varies Committees or you can become a PPN Representative yourself.
There is currently 1 Rep vacancy on South Tipperary Development Company.
South Tipperary Development CLG (STDC) is a local development company that has successfully delivered Rural Development and Social Inclusion programmes in South Tipperary since 2009. Through their programmes they offer support to a wide range of individuals and groups within the County including job-seekers, small businesses, community groups, children and families.
The nominees must come from South Tipperary and the nominee should have an understanding of the work done by the South Tipperary Development Company (STDC).
The board normally meets ten times per year. Board meetings usually commence at 7 pm and are held at South Tipperary Development Company office in Cahir.
There is currently one vacancy for this Board click here to nominate.
For further information or to discuss this Rep role please contact Avril Wilson PPN Coordinator 087 4567111
Closing date for nomination is 24th May 2019 @18:30
Active Public Consultations/ Notices

Notice of intention to make by laws for the regulation of the use of amenity areas within the Nenagh municipal district 
Tipperary County Council (Nenagh Municipal District) proposes to make bye-laws under the powers conferred on it by the following legislation:
Part 19 of the Local Government Act 2001 (as amended)

The Local Government Act 2001 (Bye-Laws) Regulations 2006

The Control of Dogs Act 1986

The Casual Trading Act 1995

The Control of Horses Act 1996

The Litter Pollution Act 1997

The Road Traffic Act 1961 (as amended)

The Waste Management Act 1996
The proposed bye-laws shall be cited as the Tipperary County Council Nenagh Municipal District Amenity Area bye-laws 2019.
The purpose of the proposed bye-laws is to regulate the use of Amenity Areas within the administrative area of Nenagh Municipal District. The Amenity Areas to which the proposed bye-laws will apply are listed in the First Schedule to the bye-laws and defined in the accompanying maps.
The draft bye-laws make provision for the imposition of fixed payments in accordance with Section 206 of the Local Government Act 2001 in respect of contravention of the bye-laws.
The draft bye-laws are available for inspection between the hours of 9.30 a.m. and 4.30 p.m. Monday to Friday at the offices of Nenagh Municipal District, Civic Offices, Limerick Rd., Nenagh until Friday 31st May 2019.
The draft bye-laws are also available for inspection at Nenagh Library and on the Council's website: www.tipperarycoco.ie. The draft bye-laws may be inspected free of charge or copies may be purchased during the inspection period for a nominal fee of €3.00 at the offices of Nenagh Municipal District.
Tipperary County Council (Nenagh Municipal District) will accept and consider any submissions or observations made in writing regarding the said bye-laws received on or before 4.30 pm on Friday 7th June 2019. 
National Social Enterprise Policy for Ireland
The Draft National Social Enterprise Policy is part of a suite of policy initiatives which will complement the Strategy to Support the Community and Voluntary Sectors in Ireland, and the forthcoming National Volunteering Strategy, which are also being developed by the Department.
The proposed draft policy is focused on three Objectives:
Building Awareness of Social Enterprise

Growing and Strengthening Social Enterprise

Achieving Better Policy Alignment
Responses will inform the preparation of the National Social Enterprise Policy for Ireland.
National Social Enterprise Policy for Ireland 2019-2022 can be found here.
The consultation period will run until 14 May 2019.
The recommended means of response is by email to: SEConsultation@drcd.gov.ie.  
Alternatively, responses can be posted to:
Social Enterprise Policy Consultation, Department of Rural and Community Development, Trinity Point, 10-11 Leinster Street South,
Dublin 2, D02 EF85
Please include full contact details and the name of the organisation or entity you are responding on behalf of, if relevant. 
For more information visit https://drcd.gov.ie
Funding/ Grant Opportunities

The 2019 EPA Research Call is now open
The EPA has launched its 2019 Research call and is now seeking proposals from the research community to help identify solutions to climate change and other emerging and complex environmental problems. The Research call highlights the importance of a clean, healthy and well-protected environment for our health, our wellbeing and our quality of life.
With up to €10.2 million available for new research projects to be awarded in 2019 and 2020, innovative proposals are invited in response to 40 call topics, under the pillars of:  
Climate & Air  

Environmental Sustainability 

Water
To apply for EPA funding, you must be registered on SmartSimple, the EPA's online application and grant management system.  User guidance documents and video tutorials are available from the EPA website, and the SmartSimple portal.
Deadline for technical queries: 19th June 2019 (5.00pm Irish Standard Time)
Deadline for submission of applications:  28th June 2019 (5.00pm Irish Standard Time)
Organisational Approval deadline: 10th July 2019 (5.00pm Irish Standard Time)
Full details of the call topics can be found in the Technical Description Documents.  Please also refer to the Frequently Asked Questions page on our website.  Any queries related to the call which are not covered by our FAQs must be emailed to: research@epa.ie
2019 EPA Green Enterprise Call
The EPA funded Green Enterprise Call is also open. Green Enterprise Call 2019 is a €600,000 funding programme to support innovators in Ireland to develop and demonstrate consumer and business solutions that will stimulate the circular economy.  
Further information on Call Documents can be found here.
Deadline for technical queries: 20th June 2019 (5.00pm Irish Standard Time)
Deadline for submission of applications: 27th June 2019 (5.00pm Irish Standard Time)
Organisation approval deadline: 4th July 2019 (5.00pm Irish Standard Time)
Evaluation process completed, applicants notified: September 2019
Successful projects grant-awarded: November 2019
Please refer to our Frequently Asked Questions page for additional information
Any queries related to the call not covered by our FAQs must be emailed to research@epa.ie 

Peatlands Community Engagement Scheme
2019 Peatlands Community Engagement Scheme aims to encourage local peatland communities, local groups, local schools and interested parties to engage with her Department in relation to the conservation of raised bog Special Areas of Conservation, Natural Heritage Areas and other raised bog areas to promote public engagement and awareness of our natural heritage.
The Scheme will support a diverse range of initiatives from events, education programmes, promotions, exhibitions, local area improvements, the development of conservation/management plans, amenity and local bog area improvements such as invasive species control near/within raised bog Special Areas of Conservation/Natural Heritage Areas or other raised bog areas.
Details of the Scheme are available here https://www.npws.ie/peatlands- and-turf-cutting/peatlands- community-engagement-scheme
All queries on the scheme should be directed to the Peatlands management unit at peatlandsmanagement@chg.gov.ie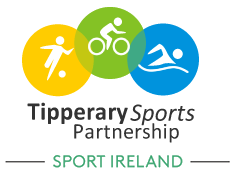 Funding Opportunities For Sports Clubs
Tipperary Sports Partnership is now accepting applications from Sports Clubs under the 2019 Coaching and Development Funding scheme.
The coaching element aims to support and develop quality coaching and to encourage all coaches/volunteers to undertake appropriate education and training while the Development section of the fund aims to encourage the formation of new clubs and to assist existing clubs in Tipperary to increase participation in sport. 
Priority will be given under the funds to key target groups as outlined in the TSP Strategic Plan. €12,000 is available under the Funding Scheme with a maximum of €500 per club per annum.
The closing date for receipt of applications under the Coaching and Development Fund is Thursday 16th May 2019 at 4pm.
Further information, criteria and application forms are available on TSP website www.tipperarysports.ie 
or by contacting the office 0761 06 6201 | info@tipperarysports.ie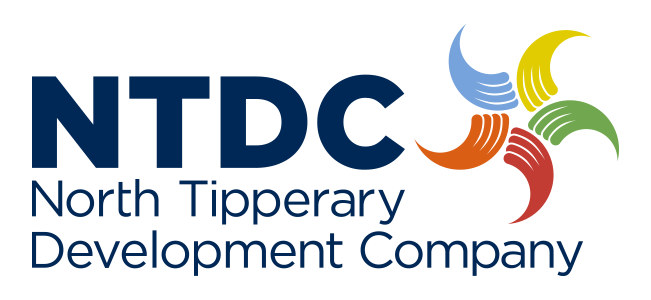 LEADER Programme Funding Available
Funding is available for community groups under the LEADER programme under a wide range of headings such as
Rural Tourism including Festivals

Enterprise Development including Social Enterprise

Town and Village Enhancements

Basic Services for Hard to Reach Communities

Services for young people (15-35)

Biodiversity

Water Awareness and conservation

Renewable Energy
Approval of these projects is subject to budget availability and eligibility with the programme.
The LEADER programme is implemented by the North and South Tipperary Development companies on behalf of the Local Community Development Committee. 
For further information contact:
North Tipperary Development company | 067 56676 | email: info@ntdc.ie
South Tipperary Development company | 052 7442652 | email: info@stdc.ie
Public Service Announcements, Training and Upcoming Local Events

Information sessions for community groups on improving your grant applications
Your community group is invited to attend a regional event which will provide information on how to submit good applications for grant funding.
The events in each area are run by the Department of Rural & Community Development, Pobal, the Local Authority, the Irish Local Development Network, and the Local Development Company/Companies. 
They aim to provide hints and tips on how to make a better grant application and how to identify local supports that community groups can draw upon. The events are aimed at community groups that have had no success or limited success previously, but all are welcome to attend.
16th May          James O'Keefe Institute, Newmarket, Co Cork. To book tickets for Helping Hands Cork click here.
23rd May          Southill Area Centre, Limerick. To book tickets for Helping Hands Limerick click here.
28th May          St Mary's Youth & Community Centre, Tullamore, Co Offaly. To book tickets for Helping Hands Offaly click here.
 
30th May          Darndale Belcamp VC, Coolock, Dublin. To book tickets for Helping Hands Dublin click here.

Rural Conversations Series
Rural Conversations was a series of three round table events produced in collaboration with the Department of Rural and Community Development. The series provided a discussion forum for rural development stakeholders and took place in three cluster regions: the west, the north-east and the south-east. The three separate themes discussed at the individual cluster venues were economic development, social cohesion, and sustainable rural communities.
Each event was audio recorded a rapporteur's report was published with the findings and suggestion which will be used to help inform rural policy.
Reports and podcasts of the events are now available via ria.ie/ruralconversations :
Rural Conversation No. 1: 'Delivering economic development in rural Ireland'

Rural Conversation No. 2: 'Enhancing social cohesion among communities in rural Ireland'
Podcast now available with report to follow very shortly for:
Rural Conversation No. 3: 'Building vibrant and sustainable communities in rural Ireland'

Summer schedule of workshop for Community Mental Health Centre, Clonmel and Cuan Croi Day Centre, Tipperary
We are delighted to be extending our workshops to Tipperary town. As always these workshops are available to anyone who attends the mental health service, their relatives, carers and support people.
In addition there are a number of workshops open to all that are available through Recovery College South East contact www.recoverycollegesoutheast.com or Kay Fripps 052 6189135 / 086 0457215 for more information.
Please return completed booking form to Kay Fripps, South Tipperary community mental health centre, Glenconnor road., Clonmel, Co. Tipperary.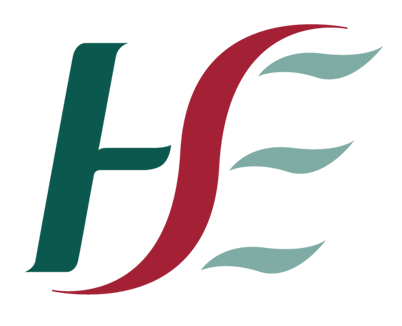 Lesbian, Gay and Bisexual Health Awareness Training
The LGBTI Steering group in the South East Community Healthcare (SECH) led by HSE's Social Inclusion Department has developed a Lesbian Gay & Bisexual Health Awareness Training. The aim of this half day workshop is to raise awareness around sexual diversity and explore some societal and individual attitudes and to consider some of the health issues for this community.
Wednesday 22nd May 2019 HSE Primary Care Centre Carrick on Suir  9.30am – 1.30pm 
Please return Lesbian Gay & Bisexual Health Awarenes training application form 
Gerard Sweetman LGBT Health Support Worker, Clonmel Resource Centre, Kickham Street, Clonmel, Co. Tipperary or email gerard@clonmelcrc.ie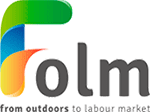 FOLM – From Outdoors to Labour Market programme
The Development Office in Limerick Institute of Technology is involved with the FOLM project.  The FOLM Programme is based on a successful model applied in Scotland by Venture Trust using an outdoor learning programme to engage young people in employment.
There are three Phases to this model: 
Phase 1   Engagement and connections with young people outside of employment, education and training. 
Phase 2   Outdoor Learning with expert trainers over a 7 day period where participants are taken on an outdoor journey to enhance their personal development and life skills
Phase 3   Expert Coaches will then work with a group of 10 and hold individual face to face coaching to support them in progressing to Training, Education, Volunteer work and Labour Market. The coaches will  work with the young people for 6 months to assess and assist if required along their journey.
Dates of FOLM pilots in Ireland
Group 2: Week of 20th May – 5th July 2019
Group 3: Week of 3rd June – 19th July 2019
We are initially carrying out 3 pilots in the mid-western region of Ireland: Limerick/Nenagh, Clonmel, Tipperary Town/Thurles in May and June. 
For more information visit www.folmweb.com or contact Marie Taylor on 0504 28476 by email Marie.Taylor@lit.ie

Parenting When Separated Programme
Family separation can put extra stress on both parents and children and brings new challenges. Drawing on international long-term evidence, the Parenting when Separated Programme is a six week course that highlights practical steps parents can take to help their children cope and thrive as well as coping successfully themselves. For further details on this programme, visit parents plus website
For any questions please contact siobhan@parentsplus.ie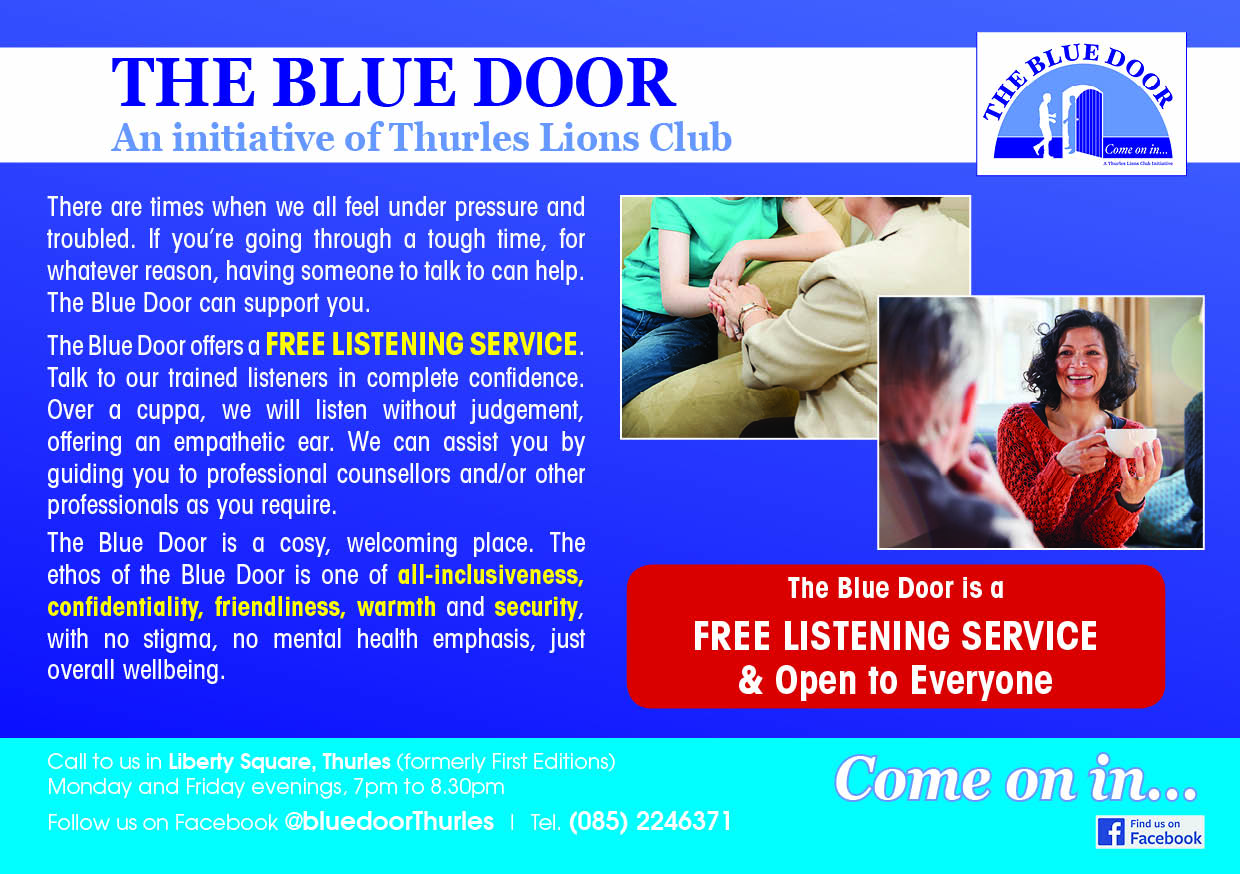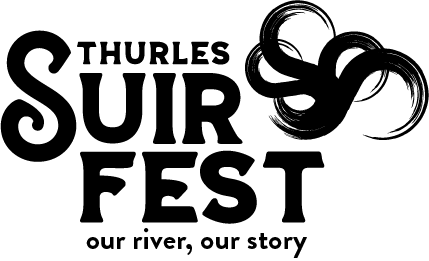 Thurles SuirFest, Our River, Our Story
Saturday June 15th Refresh Thurles will host Thurles SuirFest, Our River, Our Story, in collaboration with Thurles Scouts. The event will take place along the River Suir in Thurles on the Source Arts Centre Boardwalk and in the new Town Park.
The aim of SuirFest is to foster a great community spirit in Thurles through the celebration of our river and local environment. Local community organisations and businesses have a great opportunity to represent themselves positively at SuirFest by creating there own float which will bob gracefully downstream and be cheered on by live commentary on the day.
Floats can be as simple or technical as you wish and do not need to be sea worthy as the SuirFest team will look after that. We are inviting all of our schools, community organisations and local businesses to get involved. We will provide each entrant a tyre tube on which their float/boat can be built and decorated. So get thinking now and devise your entry.
At SuirFest, we will enjoy traditional music performances from alongside tea/coffee and treats. Stands and exhibitors from Leave No Trace, Communities and Waters Office, Cabragh Wetlands, Willow weaving demonstation, Nature walks in the Town Park led by the National Parks and Wildlife Service, a display of the River Suir Audit and the perspective of local people on the importance of the River to townspeople. 
We will have the regatta of Thurles' home made boats from community groups, schools, businesses etc. We will also the launch of coracles built from willow by Thurles Scouts and a Charity Duck Race in aid of Thurles Scouts. 
SuirFest has been planned to compliment the Tipperary Library Cruinniu na nOg programme of arts and creativity workshops for kids from 10am that morning. For more information check out www.tipperarylibraries.ie
If you are interested in getting involved Contact: Refresh Thurles on Facebook, via Twitter on @ThurlesTidy, Tel 087 2701689 or Email refreshthurles@gmail.com
If you wish to update the contact details, we have held for your group and guarantee up to date information please email details to ppntipperary@gmail.com 
*If you no longer wish to be a member of PPN Tipperary and would like to unsubscribe please email ppntipperary@gmail.com
(Please note that by unsubscribing your group will no longer receive further first hand information in regards to Funding/Grants/Events/ Information etc that may be of help to your organisation)*