Tipperary PPN March 2021 Newsletter
Sections:
1. PPN News & Members Corner
2. Active Public Consultations/Notices
3. Funding/ Grant Opportunities
4. Public Service Announcements, Training and Upcoming Local Events
Upcoming Training for Tipperary PPN Members
March
Message from Avril Wilson/Recruitment For New PPN Coordinator
Dear PPN members, colleagues and friends,
I am sad to say I am moving on from the PPN and Tipperary is seeking a new Coordinator.
While I am excited about the new opportunity that awaits me, I am sad to say goodbye to Tipperary PPN. My time with the PPN has been marked with both challenges and triumphs. However, the triumphs will far outweigh the challenge's and for me the greatest achievement was getting the wellbeing vision for Tipperary completed. It is my greatest hope that Tipperary PPN can strive to implement the vision in practise for the greater good of all who live in Tipperary.
I will cherish the many great memories over the last 4 years, from large PPN events like the Health and wellbeing expo in the Dome Thurles, the Plenary event in Rosegreen which attracted over 150 people, to smaller meetings in Municipal Districts with members, reps and stakeholders alike. There have been many friendships made along the way.  I am very grateful for the opportunity to have worked with so many community groups/PPN members. I have learned so much from my time with the PPN and I truly believe that PPN's can make a difference to and feed into local government decision making, in a way that is fair, clear and respectful.
Thank you, the volunteers, for all the work you do in the community, it does not go unrecognised. I wish you all the very best of luck in the future with your community groups. It is a difficult time for this sector at the moment, with the pandemic, but better times are ahead and the strength of the PPN is in its membership, secretariat and representatives. I would like to wish the new coordinator the very best in the role as you continue the journey and development of Tipperary PPN in the coming years. 
The Secretariat will be in touch to inform you all who the new Coordinator is, but for now I leave you in the very capable hands of Sharon and if you have any queries you can contact her on admin@ppntipperary.ie or 086 0632717.
The recruitment process is now open and details can be found on the Tipperary PPN website. https://www.ppntipperary.ie/resource-worker-coordinator-job-vacancy/
Thanks and regards,
Avril Wilson 
PPN Coordinator 
Active Public Consultations/Notices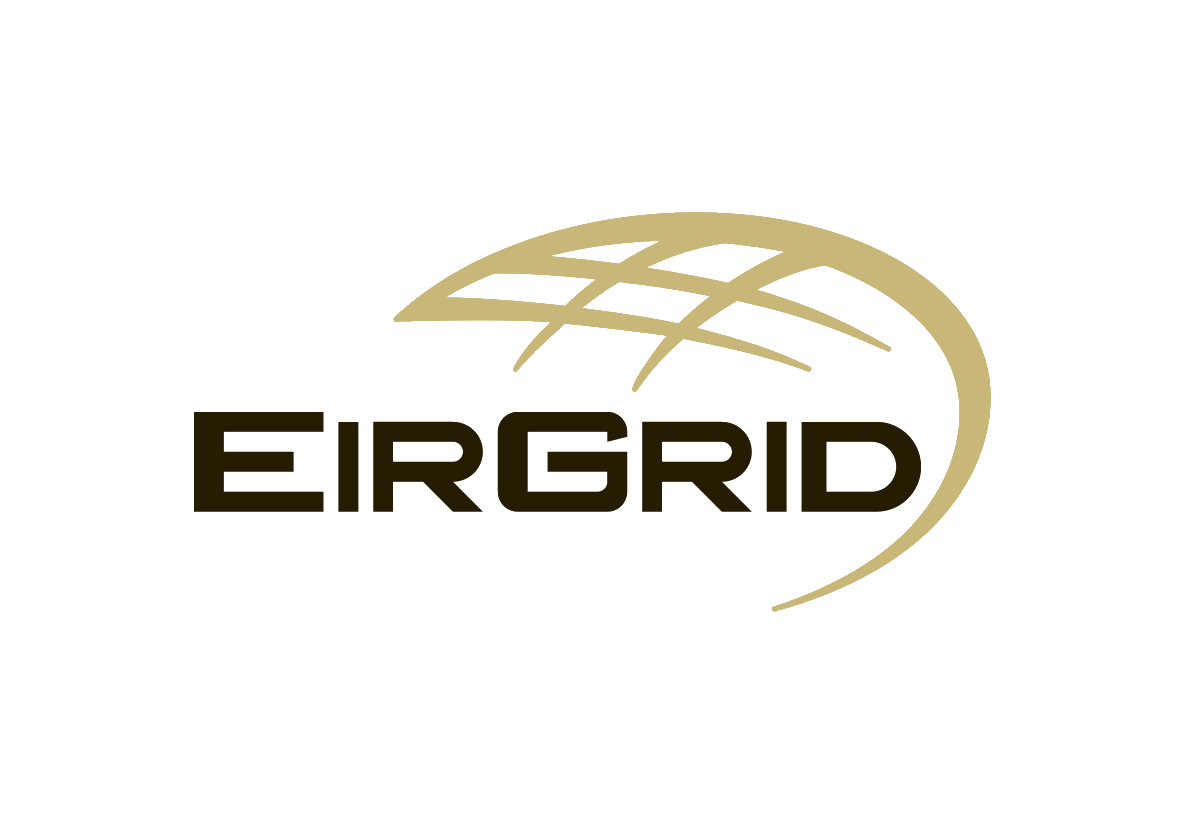 EirGrid launch 14-week consultation on future of electricity grid
Eirgrid are Reaching out to advise about their consultation on Shaping Our Electricity Future.
This consultation aims to identify the best way for Ireland to move from reliance on fossil fuels to cleaner energy. EirGrid is responsible for the flow of electricity around the country and we are hosting a nationwide 14-week consultation to find an agreed approach to reach the Government's 2030 renewable electricity target – of at least 70% of Ireland's electricity coming from renewable sources by 2030.
Homes, communities and businesses across Ireland cannot "go green" without the right electricity grid to transport the renewables-based electricity. Over the next 10 years, we are going to transform the system – without question, the most radical transformation of the grid since electricity was invented.
Ireland has world-class conditions for renewable energy – wind (on- and off-shore) and solar – and with the right infrastructure in place we can decarbonise the system. Ireland needs significant investment and development of its electricity grid if it is to meet the social and economic policy goals of the country. That's why we want to collaborate with the public to find the best way of shaping our electricity future.
We have outlined 4 approaches that we are seeking views on and these include:
Approach 1: Generation-Led 

Approach 2: Developer-Led

Approach 3: Technology-Led

Approach 4: Demand-Led
For more information on these approaches go to: https://consult.eirgrid.ie/consultation/public-consultation-shaping-our-electricity-future
Over the 14-week period we will be hosting groups and forums and working in partnership with industry, the National Youth Council of Ireland, Irish Rural Link, Chambers Ireland and others to host consultative forums and discussions. A central component will also see the holding of a Deliberative Dialogue (modelled on the Citizen's Assembly) We can provide the following information for your calendar:
For the South East
Tuesday 30th March
10am to 12pm
Link to Meeting: https://us02web.zoom.us/meeting/register/tZYvceugrDktE9wgcA_O-HOHBeo2ZVxrRe6k
For South West
Thursday 15th April
7pm to 9pm
Link to Meeting: https://us02web.zoom.us/meeting/register/tZUofuuhrjstGdL3rHtpXLxTeYzkukQX5PDx
For Midlands
Wednesday 5th May
7pm to 9pm
Link to Meeting: https://us02web.zoom.us/meeting/register/tZIsfuqhqTktHNd4wDDwhRL8IYaO6QREWtm_
To access full press release see: http://www.eirgridgroup.com/newsroom/shaping-our-electricity-f/index.xml
Funding/ Grant Opportunities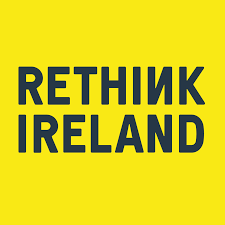 The Ignite Midwest Fund has now Launched
The Ignite Midwest Fund aims to spark meaningful social impact in the midwest of Ireland by providing support to some of the most innovative not-for-profit organisations including charities, community groups, and social enterprises working in the area.
We created the €650,000 Ignite Midwest Fund in partnership with several private philanthropists from the region including the Parkes family Limerick, the Community Foundation for Ireland, and it is matched by the Department of Rural and Community Development via the Dormant Accounts Fund.
We invite applications from organisations that are working to empower communities, tackle inequality, poverty or social exclusion; and/or promote recovery and prevention in the counties of Clare, Limerick and Tipperary. 
The Fund offers a package of cash grants and non-financial supports to the value of between €55,000 and €75,000 for up to seven projects, to help them expand and increase their social impact. Two awards will be available specifically for innovative projects that are using music as a means of enhancing wellbeing and promoting social inclusion. 
The deadline for applying to the Ignite Midwest Fund is 5:00pm on Monday, 29th March 2021. To learn more about the Ignite Midwest Fund Please see https://rethinkireland.ie/current_fund/ignite-midwest-fund-2021/ 


Minister O'Brien launches €1m fund for Community Development Pilot Projects
Joe O'Brien TD, Minister of State at the Department of Rural and Community Development today launched a call for Community Development Pilot Projects to trial community led interventions that address poverty, social exclusion and inequality, and promote human rights.
The call invites expressions of interest from community development organisations working to address issues in areas such as racism (including Travellers and Roma), domestic or sexual violence, migration, gender, people living in direct provision or seeking international protection, climate action and just transition.  Up to eight projects will be selected to be part of the pilot which has overall funding of €1m for 2021. 
This pilot programme will give community organisations the flexibility to develop community development responses to a range of social and environmental concerns and facilitate an empowering collaborative approach to building relationships between marginalised groups and main stream services.
The 2021 Community Development Pilot Programme Information/Guidance and Application Form are available on gov.ie:https://www.gov.ie/en/publication/c115b-community-development-pilot-programme-2021/
Minister Humphreys announces €6.5 million in funding for outdoor recreational amenities
Minister for Rural and Community Development, Heather Humphreys T.D., today (4th March 2021) announced over €6.5 million in funding for 38 projects under Measure 2 of the Outdoor Recreation Infrastructure Scheme
The scheme provides funding for the development, promotion and maintenance of outdoor amenities such as trails, walkways, cycleways, and blueways. The funding announced today will benefit 38 medium-sized projects, with funding of up to €200,000 each (Measure 2 projects). 
This investment is in addition to €3.2 million approved for 174 smaller Measure 1 projects in January and is being funded in partnership with Fáilte Ireland. 
Examples of the projects awarded funding today include:
Co Leitrim – Sheemore Walk and Cycle Track: €149,400
Co Wexford – Forth Mountain Equestrian Trail and Ballybrittas Portal Tomb Walk: €166,500
Co Sligo – Benbulben Access Upgrade Project, including new disability and age-friendly spaces: €198,000
Co Clare – O'Briensbridge canoe trails with floating pontoon jetty: €200,000
Co. Roscommon – Portrun Water and Land Outdoor Recreation Amenity Improvements: €200,000
Co Cork – Trails at Mallow Castle Grounds and Blueway facilities along the River Blackwater: €200,000
Co Cavan – Dromore Greenway: €200,000
Co Longford – Newtownforbes Bog Walk: €200,000
Co. Monaghan – Ballybay Trail Network: €200,000
Public Service Announcements, Training and Upcoming Local Events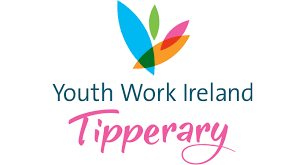 Job Advertisement 
A Part Time Roma Health Worker post (21 hours a week for 6 months) in Tipperary is currently being advertised.  The overall purpose of this role is to work in partnership with Roma communities in the county of Tipperary (Thurles, Tipperary Town and Clonmel) to promote Roma health using community development/ peer approaches and to document the key health needs/issues.
The closing date for receipt of applications is March 22nd 2021 @ 5 PM.
See the advert on this link:https://www.activelink.ie/vacancies/children-youth/80331-youth-work-ireland-tipperary-roma-health-worker-part-time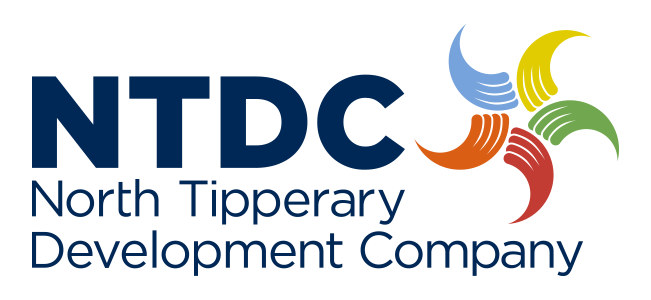 Upcoming Developing Inner Strength's Workshop
NTDC are running The Developing Inner Strength's workshop which is being  funded by Healthy Ireland Tipperary, – The Community Mental Health Fund supported by The Department of Health.  This event is open to people living in North Tipperary and are subject to availability.
For more information and availability you can contact Joanne McCarthy at jmccarthy@ntdc.ie or to register go to http://www.ntdc.ie/events/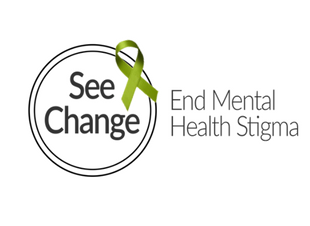 Green Ribbon 2021 Campaign
The Green Ribbon Campaign 2021 has been moved to September after careful consideration. On reflection of 2020, and the understanding that the situation with Covid-19 will still be unclear in the run up to May, it is our first consideration to keep people safe.
We have received a lot of feedback that the campaign was well received at the end of last year, as it tied with World Suicide Prevention Day and World Mental Health Day. More importantly, people felt a lift from it in the darker days, and that heading into winter it was an important time to be talking about mental health.
We are hopeful that by the autumn, it may be safe to have some kind of events or outdoor activities with the roll out of the Covid-19 vaccine happening across the summer, and as it will be considerably warmer in September, we have pulled the campaign back one month from last year to allow the possibility of events in 2021.
It is our intention to keep the Green Ribbon Campaign in September moving forward.  Please see website for more information http://www.shineonline.ie/ or email admin@seechange.ie

Tipperary County Council Arts Office Newsletter
The are a number of upcoming events and funding available in this month's Arts office newsletter these include. Please find a list of events and funding available from the Tipperary county council art office at Current Arts Newsletter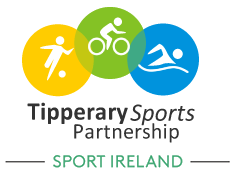 Coach Education Programme
Tipperary Sports Partnership is facilitating an online Coach Education Programme to enable sports clubs in Tipperary to gain easier access to relevant training courses that will benefit their coaches.
This package will consist of a series of 4 workshops delivered online via zoom on Tuesdays at 7pm from Tuesday 16th March – Tuesday 6th April. 
Workshop 1- Strength & Conditioning in Sports:
Date: Tuesday 16th March
Time: 7pm-8.30pm
Workshop 2– Sports Nutrition:
Date: Tuesday 23rd March
Time: 7pm-8.30pm
Workshop 3– Physical Literacy:
Date: Tuesday 30th March
Time: 7pm-9pm
Workshop 4 – Autism in Sport
Date: Tuesday 6th April
Time: 7pm-9.30pm
Cost for 4 week package: €40 (plus booking fee)
Please note a different club member can attend each of the workshops it does not have to be the same person at each workshop but the name and email address of each attendee must be provided and they must be a member of your club. Attendees must be over 18 years of age. Attendees must be a member of a Sports Club that is affiliated to a National Governing Body of Sport (NGB).
If you have any queries please email: info@tipperarysports.ie
Please note there are limited spaces available on these workshops so please register early to avoid disappointment.
Link to register: https://www.eventbrite.ie/e/tipperary-sports-club-support-package-tickets-143276488835
Safeguarding 2 – Club Children's Officer
Tipperary Sports Partnership will hold a Safeguarding 2  'Club Children's Officer' course on Monday, 22nd March 2020 from 6.00pm-9.00pm via Zoom.
A person appointed to the Club Children's Officer position in a club must have completed safeguarding 1 (Child Welfare & Protection Basic Awareness workshop) and should complete the NEW Club Children's Officer 3 hour workshop.
This course will help the Club Children's Officer to carry out the function of their role in the club and support the implementation of best practice in the club. Club Children's Officers should be child centred in focus and have as the primary aim the establishment of a child centred ethos within the club. They are  the link between the children and the adults in the club. They also take responsibility for monitoring and reporting to the Club Management Committee on how club policy impacts on young people and Sports Leaders.
Places are limited and bookings will be on a first come first served basis. The cost of this course is €15 per person (plus booking fee).  For further information & bookings please contact the Tipperary Sports Partnership Office 0761 066201 or log onto the Sports Partnership website


Artist in the Community Scheme Increased Award Amounts and Timeframes, and Additional Support for Applicants
The Arts Council's Artist in the Community (AIC) Scheme, managed by Create, offers awards to enable artists and communities of place and/or interest to work together on projects. The aim of the AIC scheme is to encourage meaningful collaboration between communities of place and/or interest and artists. Create is delighted to announce that with the support of the Arts Council, maximum award amounts will be increased in 2021 for all Artist in the Community (AIC) Scheme Research and Development awards. The maximum available timeframe has been increased from 5 months to 6. 
From 2021, we will no longer offer the specifically ring-fenced Research and Development Award with Mentoring for an artist from a minority ethnic or migrant background. Rather, additional supports will be offered to all applicants, regardless of their individual background. 
We acknowledge the very particular challenges for some artists in applying for funding.
From 2021 we will take action towards ensuring a more equitable application process through additional support to those with disabilities or access needs. This will include translation or transcription services, or alternative modes of applying using audio or video format 
In addition, this year we have introduced online application forms. The online portal allows quick loading of support materials and other relevant documentation, and has a "save and continue later" function, which allows applicants to revisit their application within 30 days of saving it. 
Round One of the AIC Scheme closes on the 26th April 2021. Application forms are now live online. You can find further information on applying for the AIC Scheme at our website: https://www.create-ireland.ie/aic-scheme-increased-award-amounts-and-timeframes-announced/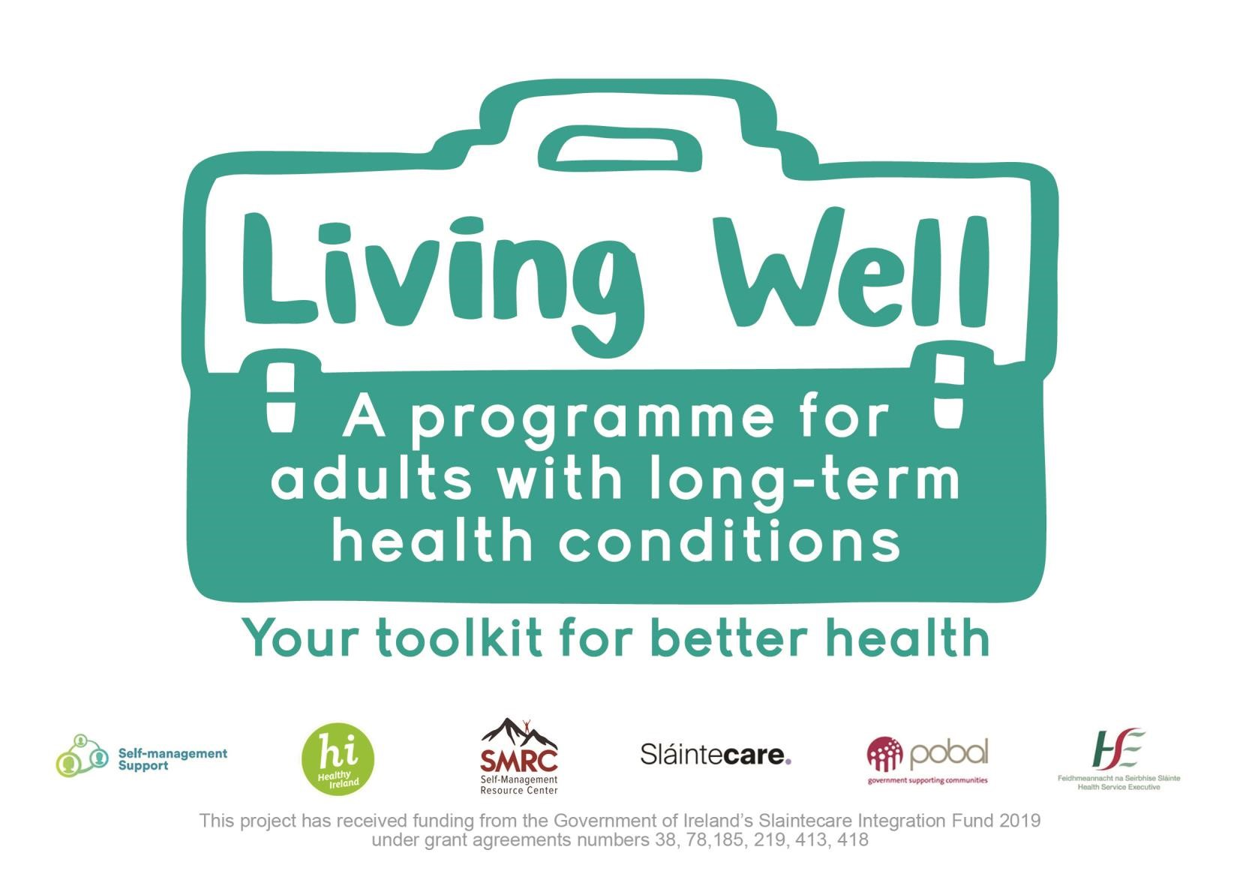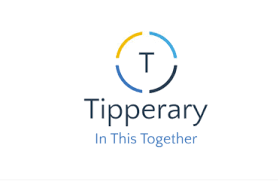 If you wish to update the contact details, we have held for your group and guarantee up to date information please email details to coordinator@ppntipperary.ie
*If you no longer wish to be a member of PPN Tipperary and would like to unsubscribe please email coordinator@ppntipperary.ie
(Please note that by unsubscribing your group will no longer receive further first hand information in regards to Funding/Grants/Events/ Information etc that may be of help to your organisation)*