Tipperary PPN Newsletter March 2020
Sections:
1. PPN News & Members Corner
2. Active Public Consultations/ Notices
3. Funding/ Grant Opportunities
4. Public Service Announcements, Training and Upcoming Local Events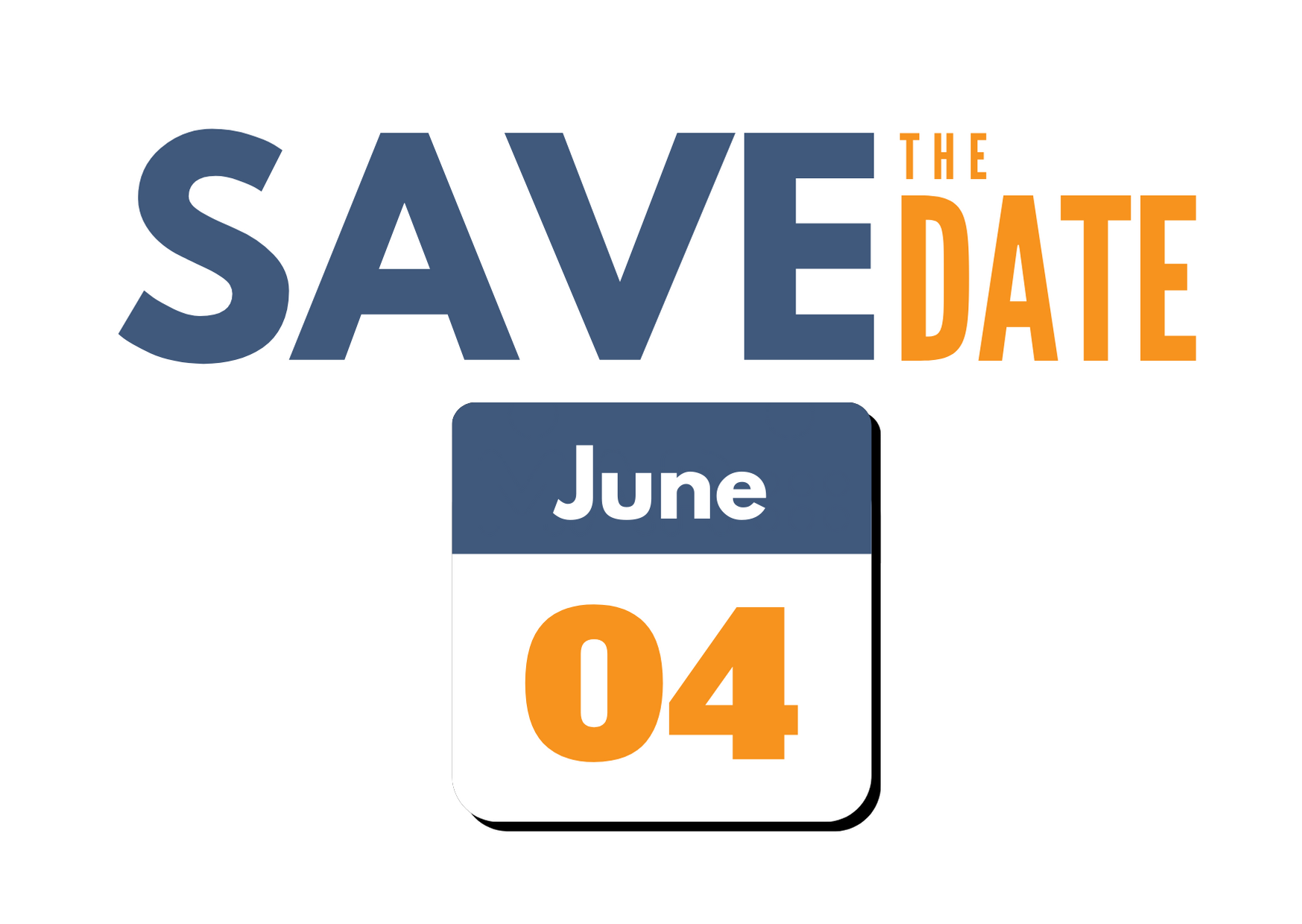 Save the Date
The launch of Tipperary PPN Vision for Community Wellbeing
Date: 4th June 2020
Time: 7:30pm
Venue: Anner Hotel Thurles
Thank you to all the groups who came out to the community consultation meetings and to those who feed into the online consultation.
We now have a vision for each MD and an overarching County vision. We are delighted to have undertaken this very valuable piece of work with PPN members and hope that it can be used to influence policy, guide the work of the PPN and its representatives in influencing policy and working towards achieving the community's goals.
We urge all PPN members to come along on the night and see your vision for Tipperary.
Our Plenary will also take place on 4th June 2020 at 6pm in Anner hotel Thurles prior to 'Vision for Community Wellbeing' Launch. (More information to follow)
Active Public Consultations/ Notices

Census 2021 Consultation
Before each census, CSO (central statistics office) engages in an public consultation process comprised of two parts. The first part of this consultation was on the content of Census 2021 and took place in 2017. CSO subsequently published a full report on the Pilot Survey and content decisions for Census 2021.
This can be found here:
https://www.cso.ie/en/media/csoie/census/census2021/Census_Pilot_Survey_Report_2018_V1.pdf
The second part of CSO's user consultation process seeks the views of the census data users on the outputs that will be produced in 2021.
CSO is inviting data users, both individuals and organisations, to indicate their data requirements and suggestions for Census 2021 outputs. CSO is also seeking feedback from users on several specific planned developments. CSO will examine all submissions made as part of this consultation and use them to inform its Census 2021 Dissemination Strategy, which will be published on www.cso.ie later this year.
To participate in the consultation process, please visit the CSO website at www.cso.ie. All comments are welcome, both specific and general.
The closing date for responses is 20th March 2020.
Funding/ Grant Opportunities

Burial Ground Grant
Burial Ground Committees in Tipperary are invited to apply for Maintenance Grants under the 2020 Scheme. The purpose of the Grant Scheme is to provide funding to Burial Ground Committees who carry out burial ground maintenance works. The Local Authority would like
to acknowledge the excellent work undertaken by these voluntary committees.
Each Burial Ground Committee will be awarded a grant on the basis of the number of applications received and the funding available.
Grant Qualifying Criteria:
Registered with the Tipperary Public Participation Network (PPN Registration No.)
Copy of current Bank Statement
Closing date for completed applications is Wednesday, 11th March, 2020. All applications will be assessed during the Summer of 2020.
Please return to the relevant Municipal District highlighted on your application form. All works in burial grounds carried out under the Scheme must comply with Department of Arts, Heritage and Gaeltacht – Historic Monument Service requirements. These are detailed in a booklet called "The Care and Conservation of Graveyards" available on the Tipperary County Council website www.tipperarycoco.ie
Forms for New Applicants Only are available from: Aine Brett, Environment Section, Tipperary County Council, Civic Offices, Clonmel, County Tipperary. Tel: 0761 06 5000 aine.brett@tipperarycoco.ie
Tidy Town grant Scheme 2020
Applications are invited from Tidy Towns/Community Groups, under the above Scheme for projects/work carried out in 2020, which will enhance the appearance of the local area/ village/town.
Eligibility
Applicants must be a recognised Community/Tidy Towns Group involved in activities to enhance and improve the appearance of the local area/village/town.
All applicants must submit a one page Action Plan for their area
Grants will be awarded on the basis of the number of applications received, the funding available and evidence of expenditure incurred.
Grant Qualifying Criteria
Registered with the Tipperary Public Participation Network (PPN Registration No.)
Copy of current Bank Statement
Copy of Insurance Cover Certificate
Evidence of expenditure incurred
Closing date for completed applications is Wednesday, 11th March, 2020. Please return to the relevant Municipal District highlighted on your application form.
Forms for New Applicants Only are available from: Aine Brett, Environment Section, Tipperary County Council, Civic Offices, Clonmel, County Tipperary.
Tel: 0761 06 5000 aine.brett@tipperarycoco.ie and also on the Tipperary County Council website www.tipperarycoco.ie
Public Service Announcements, Training and Upcoming Local Events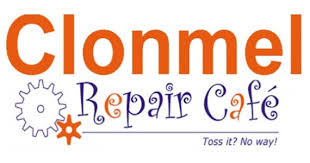 Clonmel Repair Cafe
Problem solving, repairs, tutorials, diagnostic, advice, waste reduction!
Small appliances
Household goods
Bicycles
Computers
Garments & Textiles
Woodwork
Toys and other small items
Build repair skills gain practical know-how inspire other
Grow a repair attitude network
Clonmel Library Saturday 7th March from 11.00 – 1pm
Free – donations welcome
A Suircan community forum initiative Contact : 086 8225054

Tipperary County Council Arts Office Newsletter
The are a number of upcoming events and funding available in this month's Arts office newsletter these include
Creative Schools/Scoileanna Ildánacha – Deadline for submission Thursday 19th March 2020

Artist in the Community Scheme – Deadline for submissions Monday 30th March 2020

Art Classes – Pastoral Centre, Church Road, Nenagh, on Mondays, 10am – 12.30pm
Please find a list of events and funding available from the Tipperary county council art office at Current Arts Newsletter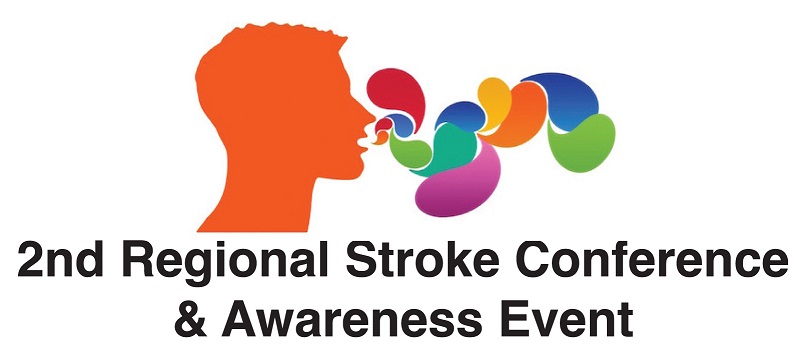 2nd regional Stroke Conference & Awareness Event
2nd regional Stroke Conference & Awareness Event brought to you by the South Tipperary Stroke Communication group in association with Irish heart foundation on Mon 30th 2020 in Clonmel Park hotel form 9:30am to 1:30 pm
Come along to find out about
Recovery after Stroke

Music Therapy

Communication after Stroke

L

iving Well Programme

Patient & Carer Stories

Loop Recorder Device

Local Support Services
Guest Speakers include
Irish Heat Foundation

HSE professionals

Stroke Survivors

Stroke Support Groups

Health & Wellbeing Co-Ordinator
Exhibition and Information stand enquiries to Martin 087 610 1628 or AnnMarie 087 754 1548
This is a free event for more info call 087 754 1548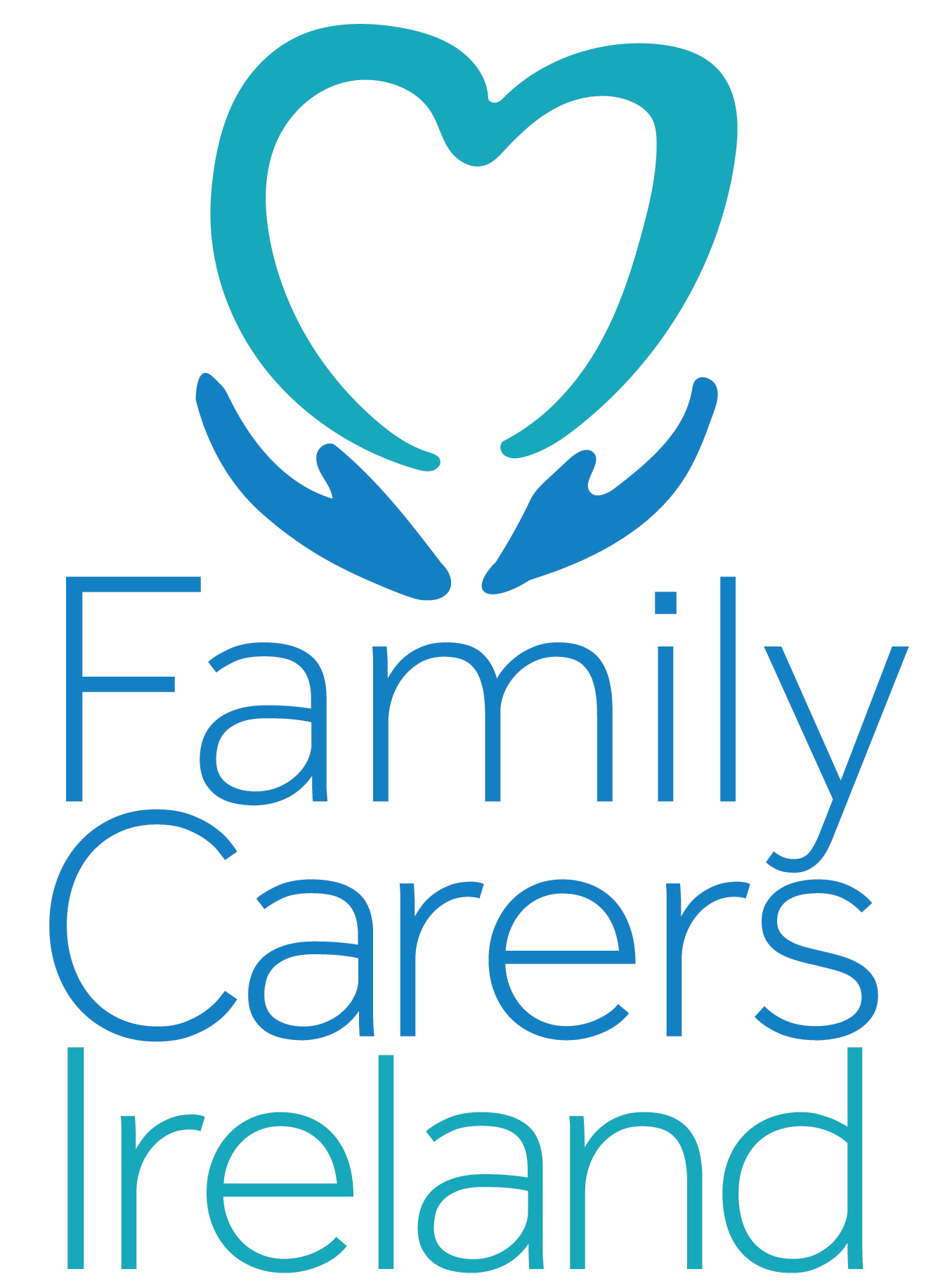 Understanding and Supporting Families – 7 Week Workshop
Is someone in your family unwell from either a physical, mental health illness or addiction challenge? Are you involved in supporting them? If yes, you may find this free workshop beneficial.
It will
Discuss the challenges people face while trying to support themselves as well as another person
Look at communication in families
Give the opportunity to chat to and learn from others in similar situations
This 7 week workshop starts Tuesday 31st March from 10:30am to 1pm
Knockanrawley resource centre, Tipperary Town
Register your interest today!
Call Richie Molloy on 086 172 7048 or 052 617 0455 or email rmolloy@familycarers.ie
National Freephone Careline 1800 240724 | www.familycarers.ie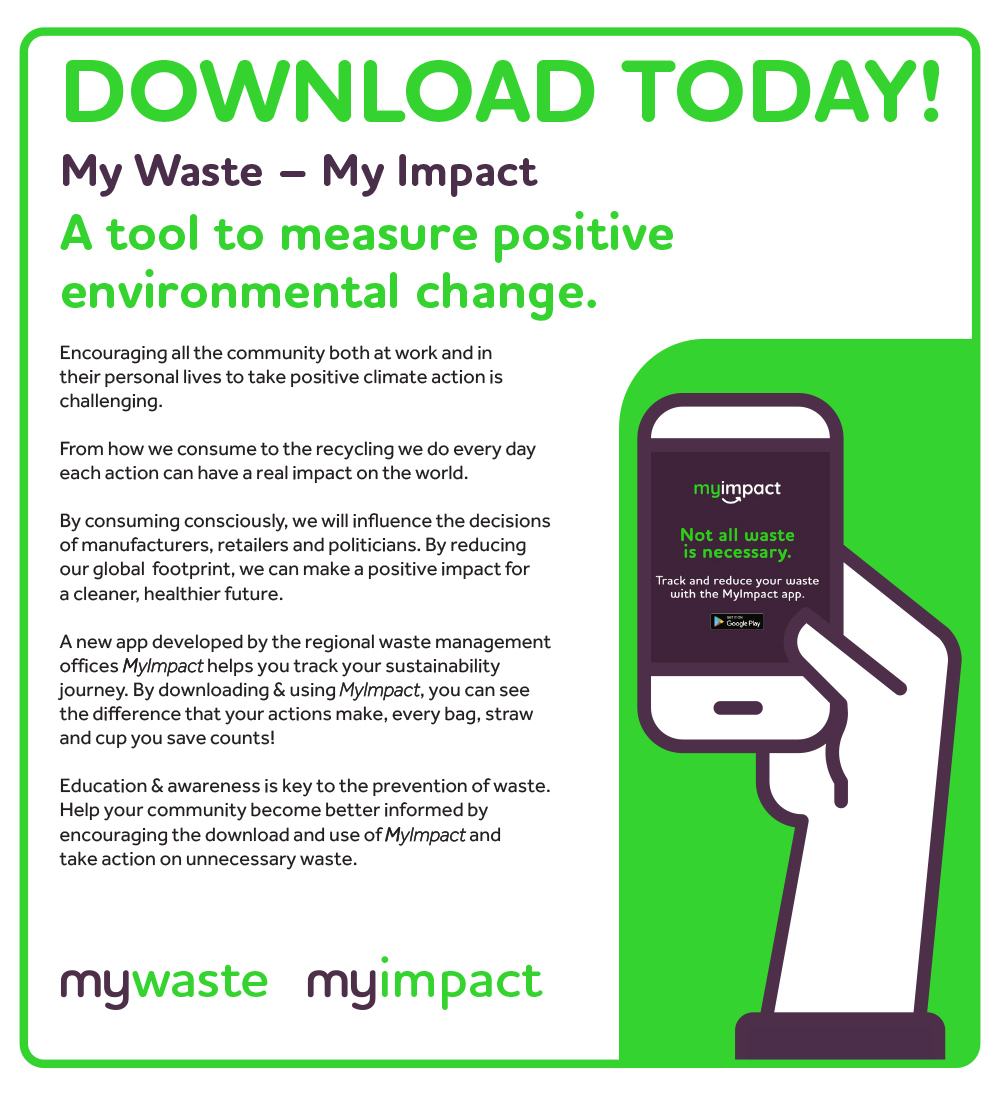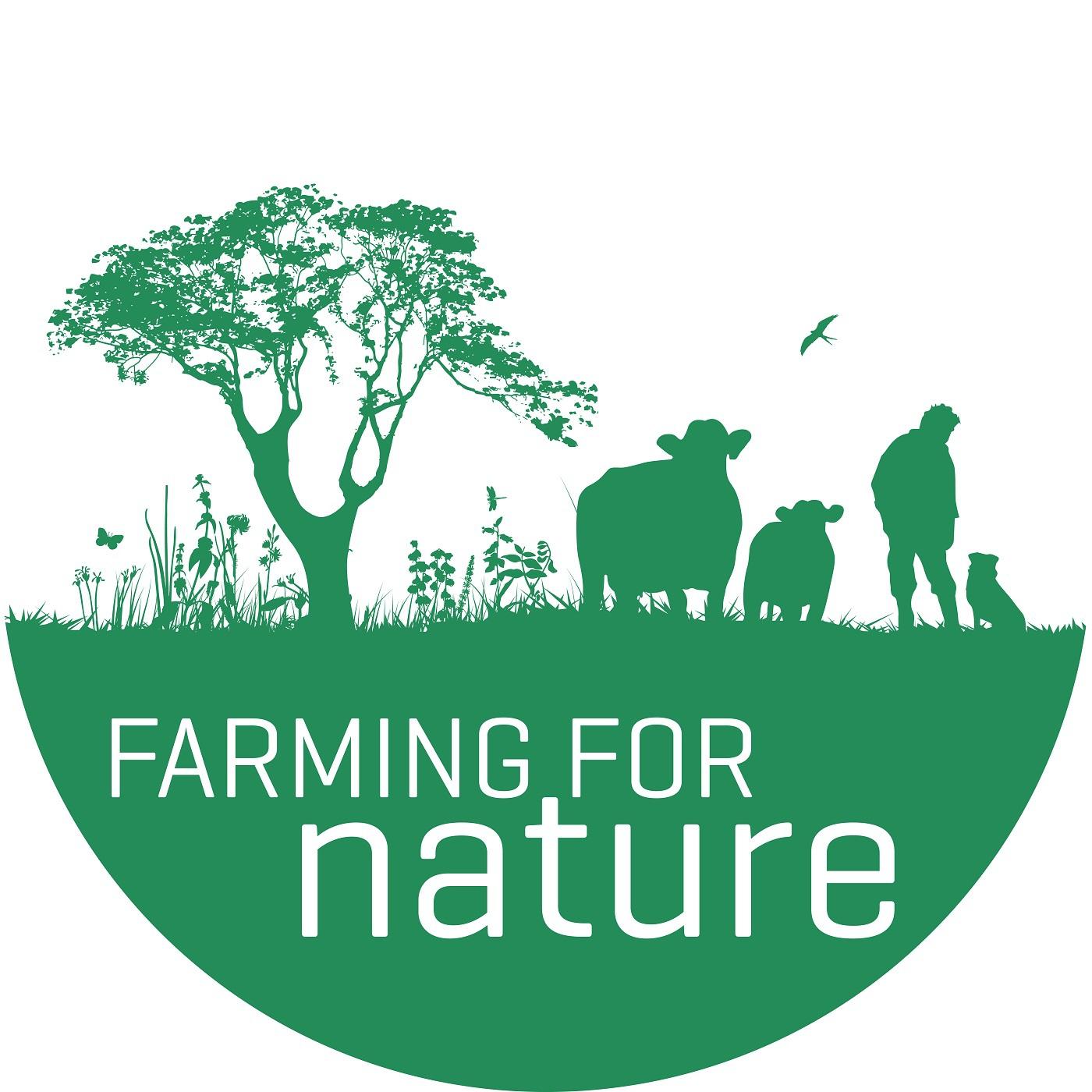 Farming for nature Newsletter
This bimonthly publication contains useful information on upcoming news and events, offers helpful nature-friendly tips for your farm, and highlights some really good resources, including some words of wisdom from our farmers!
The Farming for Nature initiative was established to acknowledge and support those farmers who farm, or wish to farm, in a way that will improve the natural health of our countryside.
There are ways in which we can all get involved, so read on and see what you can do.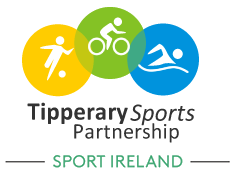 Upcoming Courses – Club Children's Officer
Tipperary Sports Partnership will hold a Safeguarding 2 'Club Children's Officer' course on Monday, 23rd March 2020 from 6.00pm-9.00pm in Spafield Family Resource Centre, Cashel.
A person appointed to the Club Children's Officer position in a club must have completed safeguarding 1 (Child Welfare & Protection Basic Awareness workshop) and should complete the NEW Club Children's Officer 3 hour workshop. This course will help the Club Children's Officer to carry out the function of their role in the club and support the implementation of best practice in the club. Club Children's Officers should be child centred in focus and have as the primary aim the establishment of a child centred ethos within the club. They are the link between the children and the adults in the club. They also take responsibility for monitoring and reporting to the Club Management Committee on how club policy impacts on young people and Sports Leaders.
Places are limited and bookings will be on a first come first served basis. The cost of this course is €15 per person (plus booking fee). Tickets can be purchased from www.tipperarysports.ie
For further information & bookings please contact the Tipperary Sports Partnership Office 0761 06 6201 or log onto our website www.tipperarysports.ie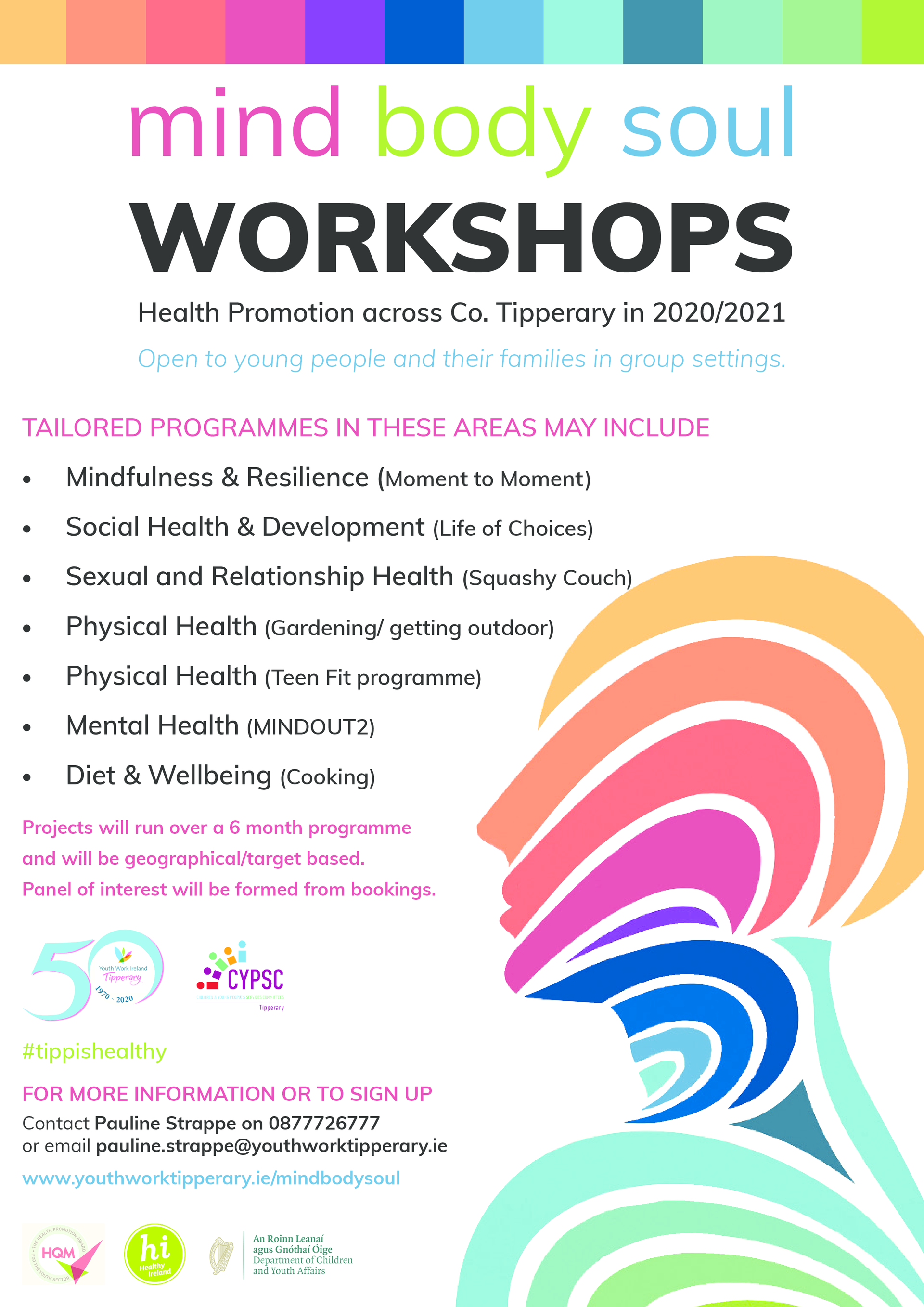 Training of Trainers 2020
incorporating development education in the Adult and community education sector. Apply today to take part in the Saolta Training of Trainers.
What's involved:
3 full day training and workshops i

Individual coaching and mentoring

Free train the trainer resources
Closing date for application 03/04/2020
For more details, visit our website www.developmentperspectives.ie/training-of-trainers or call 041 980 1005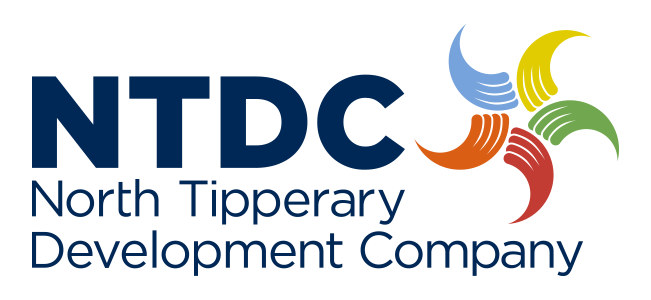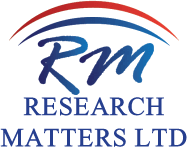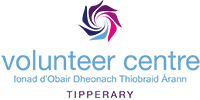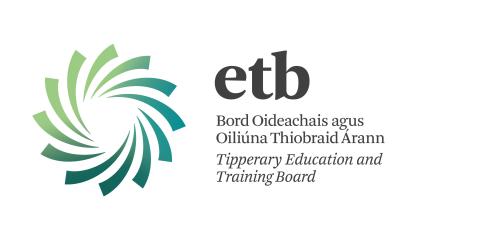 Sustainable Communities Course
Over two Saturdays.14th March and 21st March from 9:30- 4:30 in Knockanrawley resource centre.
Live better by using less
Create a personal and community action plan
Upcycling making chemical free cleaning products
Apps for household waste
Contact to register Ruth Smith 062 52688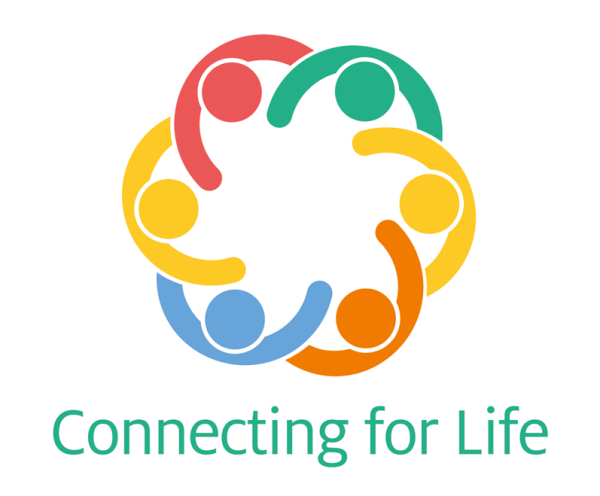 Responding to a person in suicidal distress – a guidance document
The National Office for Suicide Prevention (NOSP) has published "Responding to a person in suicidal distress – a guidance document".
This document aims to support staff and volunteers working in public-facing roles to interact with people who present to or contact the service in distress or at risk of suicide and self-harm.
The guide can be incorporated into staff induction packs or training manuals. The HSE Regional Suicide Resource Office strongly recommends that the guidance is rolled out together with safeTALK training. safeTALK training is a 3.5 hour suicide alertness training that is available to staff, volunteers and communities across the region. The training will support you to use the guidance document and to increase your confidence when responding to people who may be thinking about suicide.
For information on training available see below or visit www.bookwhen.com/sro
Mental Health Engagement Forum March 2020
Below are details of the Mental Health Engagement forums taking place in March 2020.
Tuesday 10th March 2020 @ 11:00 am in Knockanrawley Resource Centre, Tipperary Town
Tuesday 18th March 2020 @ 5:00 pm in Clonmel Community Resource Centre, Kickham Street, Clonmel
safeTALK training programme
The Regional Suicide Resource Office is providing a safeTALK training programme with the following details:
Tuesday 10th March in Cahir House Hotel, The Square, Townparks, Cahir, Co. Tipperary from 9.30-1.00pm
If you have previously attended the ASIST workshop, you do not need to attend safeTALK.
safeTALK is a challenging programme that prepares people to identify persons with thoughts of suicide and connect them to suicide first aid resources. The alertness skills learned in the training are practiced during the training. For your information, there is a document attached giving you a brief description of the training.
Please note that this email does not secure a place. To secure a place on this workshop go to:
www.bookwhen.com/sro and click on safeTALK workshop event
Participants who acquire a place will receive a confirmation email to confirm their place on the workshop and finalise any details regarding the training. Please ensure that you / nominee are free for the full duration of the workshop as certification only comes with completion of the course.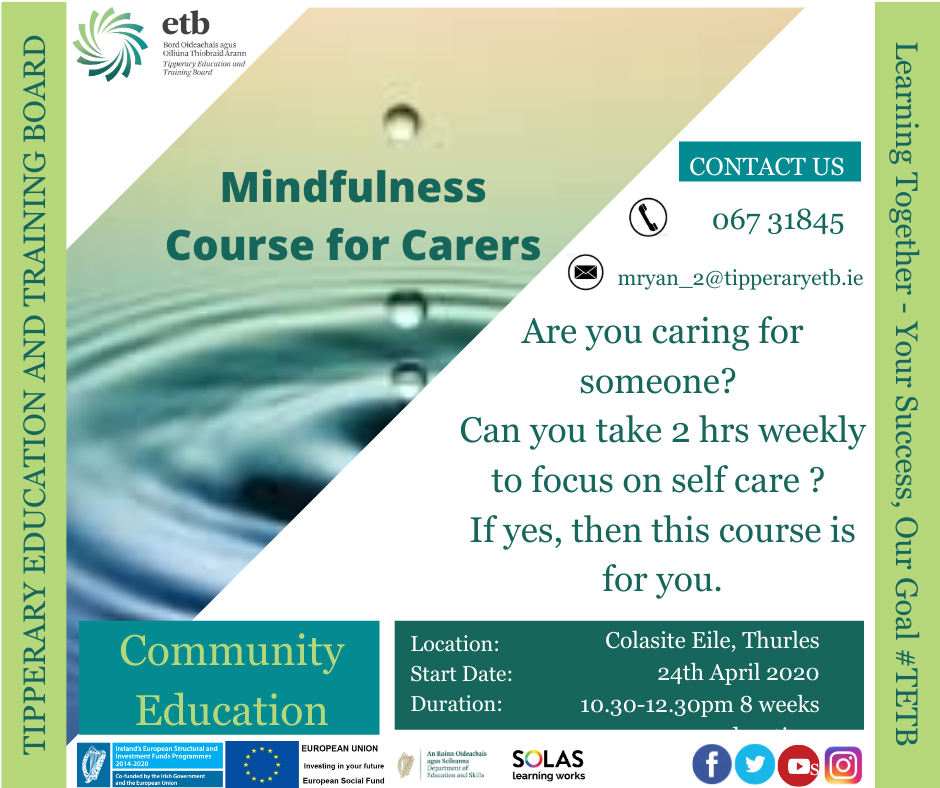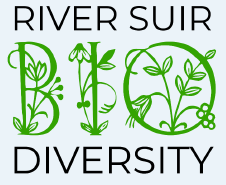 River Suir Bio Diversity FREE TRAINING
What is it?
New Decade, new Decision – Why not get involved and find out about simple and unexpected Ways You Can Help the Environment Right Now! Six Community 3-hour sessions on ensuring your local rivers and streams will remain the fantastic amenity they are for generations to come! The EPA has just published a report saying that over half of Ireland's rivers and lakes are not in a healthy state, you can make a difference!
Where?
Bansha – Templeneiry Church (Tue 3/03 and 14/04)
Holycross – Cabragh Wetlands (Tue 10/03 and 24/03)
Fethard – (Tue 25/02 and 31/03)
All evening sessions 6-30:9-30pm
Plus action Saturday on the river in each venue – to be confirmed
Why?
Water – our most valuable natural resource. It is used for drinking, irrigating, producing electricity and producing food. It also sustains many diverse and ecologically important species.
In this course you will increase your understanding and identification of the problems that lead to water quality issues and invasive species problems. Leading to you becoming a citizen scientist and improving your environment.
Phone: 087 687 4887 • E-mail: eugena@veri.ie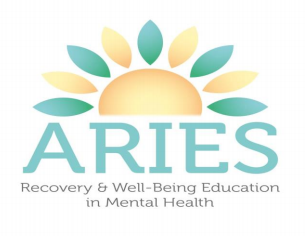 Building Resilience FREE Workshops
Mid West ARIES supported by St. Mary's Health Centre, Thurles
Let's Talk Resilience 12th March: 11am – 2pm
In this module we will explore our understanding of what resilience means and why it is important for our mental health and well-being. We will discover different factors associated with resilience and lessons learned from being resilient in the past.
Building Resilience 19th March: 11am – 2pm
This module provides an opportunity for us to discuss and experience personal tools and skills that can be applied in our lives, now and in the future, to be resilient people.
For Anyone Aged 18+ With an Interest in Mental Health & Recovery in Tar Isteach, Premier Hall, O'Donovan Rossa St., Thurles, Co. Tipperary (near The Confraternity Hall).
For more information and to book a place contact Mike O'Neill on 085 – 87 68 517 or at michael.oneill8@hse.ie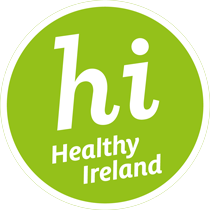 "Living well with COPD"- What matters to me?
Education day open for bookings
Who is this for? People living with COPD, their carers and Healthcare Professionals. A day to learn more about 'Living well with COPD'
Wednesday 25th March 2020 10.00am-4pm in Lord Bagnel Inn, Leighlinbridge, Co. Carlow
Email SelfManagementSupportsSECH@hse.ie to book your place. Places are limited especially for some workshops so please book early to avoid disappointment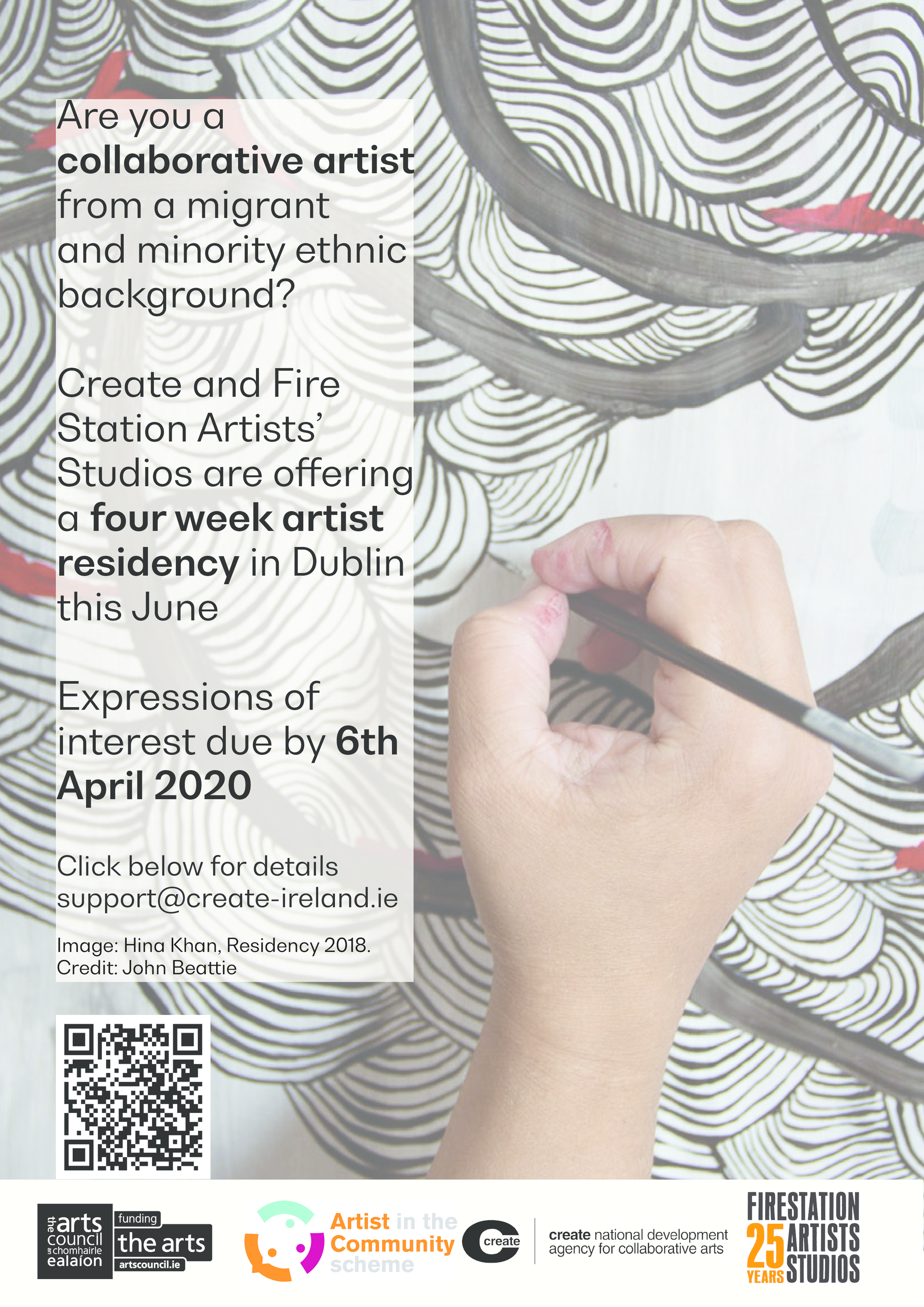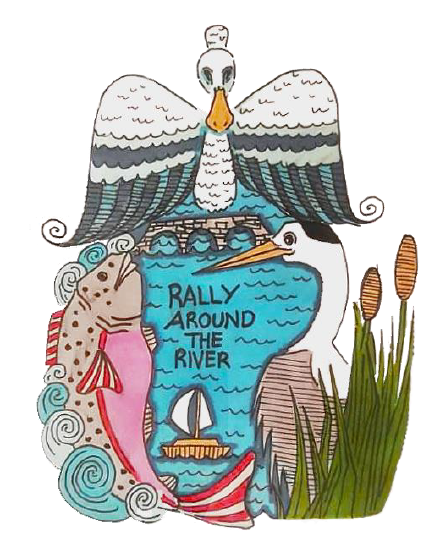 Rally around the River
For many years now, many disparate individuals and groups have been undertaking tremendous work to protect, strengthen, enhance and celebrate the largest river system on this island. Riding the new green wave sweeping Ireland, Europe and the rest of the world, Limerick Environmental Network have decided to call a rally around the river – an opportunity to bring these groups and people together and start collaborating and coordinating our shared stewardship of the River Shannon and the human communities dependent upon it.
This rally should also be a cause of celebration – marking the cultural importance of the river as a source of inspiration and as a source of life. To this end, all are invited to participate in this landmark event – artists, activists, environmentalists, communities, organisations and residents of the Shannon region – everybody is called upon to rally around our river, to celebrate what we intend to save.
Reflecting our understanding of the entire Shannon river system as a complex, intertwined and interconnected whole, between nature, people and place, we want to explore five themes pertinent to the River Shannon and draw out how they affect each other.
Energy and Shannon LNG
Water and Flooding
Biodiversity (Flora and Fauna)
Pollution
Culture and Community.
Participants will be invited under one of these themes to Day One of our Rally around the River event. There, we hope to map present action and stewardship along the length of the river and create a space for networking and communicating to begin. We will also plan details of our Day Two event, which will be a public outreach event, celebrating our river system and encouraging wider engagement with it.
Day One: Curated Unconference; Date and Venue on registration.
Day Two: Public Outreach; Ormston House, 9-10 Patrick St, Limerick, Saturday 2 May 2020.
If you or your group would like to participate in or be represented at this event, please contact us at: limerickenvnet@gmail.com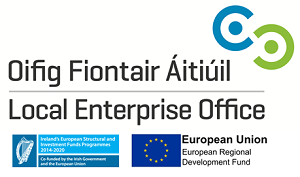 Local Enterprise Week 2020 2nd – 6th March
Are you interested in setting up your own business or are you already in business and looking at ways to increase sales of your product or service? Are you concerned over the impact of Brexit?
Local Enterprise Week runs from March 2nd to 6th across Co. Tipperary, and Local Enterprise Office Tipperary has organised a programme of events across the county that will appeal to Tipperary entrepreneurs, whatever stage your business is at.To see upcoming events and training visit www.localenterprise.ie
#MakingItHappen
If you wish to update the contact details, we have held for your group and guarantee up to date information please email details to coordinator@ppntipperary.ie
*If you no longer wish to be a member of PPN Tipperary and would like to unsubscribe please email coordinator@ppntipperary.ie
(Please note that by unsubscribing your group will no longer receive further first hand information in regards to Funding/Grants/Events/ Information etc that may be of help to your organisation)*