Tipperary PPN June Newsletter 2023
UN International Yoga Day in Rockwell College

Saturday 1st July  10am-4pm

One of the 1600 groups registered in County Tipperary with us is the Federation of Indian Communities of Ireland (FICI for short). They are hosting their annual UN International Yoga Day event in our county. The theme is Yoga for Humanity.

It has, up until 2021, been held in Dublin and now this is the second year the UN International Yoga Day has been here in County Tipperary. This time the event will be at the great venue of Rockwell College (E25 ED60).

Colourful, friendly and with great food on offer, the event is a wonderful cultural experience, bringing health and happiness to our lives, what's not to like? Go and see for yourself!

The Federation of Indian Communities in Ireland (FICI) is an umbrella organisation. FICI represents the voice of all people of Indian origin, that are its' members in Ireland. This community organisation has been founded for sharing mutual understanding, benefits and resources that are of importance to its members and to the greater community. It is a non-political, non-religious and non-profitable organisation.

To book your place https://www.eventbrite.ie/e/642515500157
Have your say: Local Economic Community Plan Survey
Tipperary County Council is preparing a new Local Economic & Community Plan (LECP) for the period 2023-2028 they invite you to have your say on the future sustainable economic and community development of the county over the next five years.
What is the Tipperary LECP?
Tipperary Local Community Development Committee has started a process to prepare a Local Economic and Community Plan (LECP) for the period 2023-2028.  This plan will build on the learnings and achievements of the previous LECP, and it will seek to provide a strategic vision and framework for integrated and sustainable economic and community development across the county over the next five years.  The plan will be evidence based and informed by extensive research and stakeholder consultation that is taking place over the period from April 2023 to September 2023.
Public Consultation
As part of the first step to inform our new plan, Tipperary County Council have prepared a draft Socio-Economic Statement. This document sets out the purpose of the LECP, the policy context that it is framed within, and provides key highlights on the socio-economic profile of Tipperary.
Importantly, the Socio-Economic Statement provides a draft vision statement for the new LECP. To successfully attain this vision over the coming years, we have set ourselves a draft series of environmentally sustainable and progressive socio-economic high-level goals.
To inform the next LECP for the county, we want you to share with us your vision for Tipperary and provide feedback on our proposed goals to help us establish the key outcomes we will deliver across the key themes of climate action, community and local development, economic development, and health and wellbeing.
Your views will help to shape the direction the next Local Economic & Community Plan will take.  Your submissions will be reviewed and summarised, and recommendations will be made in response to them. Your views will be published here on our portal. A hard copy is also available on request from the Community Department.  Please email lcdc@tipperarycoco.ie.
How to have your say
You can complete a citizen survey by clicking here. This survey will take approximately 10-15 minutes to complete and will closed by July 14th 2023
Alternatively, written submissions may be posted to the following address: LECP Consultation, Community Section, Ballingarrane Tipperary County Council, Tipperary. If you have any queries about this survey, please contact a member of the team at lcdc@tipperarycoco.ie
For more information visit https://www.tipperarycoco.ie/community/community/community-latest-news/2023/have-your-say-local-economic-community-plan-survey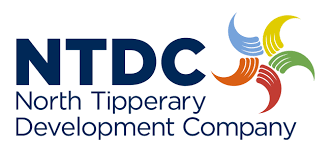 North Tipperary SICAP Ageing Well Survey 2023
NTDC (North Tipperary Development Company) SICAP (Social Inclusion & Community Activation Programme) are inviting you to "Have Your Say" regarding Older People supports in our communities. The Social Inclusion Community Activation Programme (SICAP) offers group and individual supports to a broad spectrum of target groups and communities in North Tipperary.
Since 2022, North Tipperary Development Company (NTDC) has identified Older persons and isolation is one of three priorities identified for 2022-2023 SICAP programme and would be grateful if you could fill out the survey below to allow them to gather information regarding gaps in services and the needs of your community.
Please visit https://www.ntdc.ie/sicap-ageing-well-community-survey/ access the survey. It should only take a few minutes to complete.
NTDC have offices based in Nenagh, Thurles, Roscrea, and Newport but provide outreach services across North Tipperary. For more information on any of the above mentioned supports, call 067-56676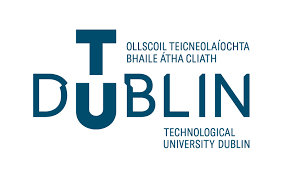 Festivals and Digital Experiences Survey
Enya a researcher in Technological University Dublin is currently working on an Irish Research Council funded project on festivals and digitalisation in rural Ireland with Dr. Bernadette Quinn and Dr. Brian Vaughan. The project is called Festivals, Audiences and the Digital Experience (FADE).
Enya has developed a survey to generate insight into the digital upskilling and capacity building needs of festival makers across Ireland. The anonymised data will be shared with Creative Ireland, the Arts Council and the Department of Rural and Community Development.
Enya would really appreciate if you could share the survey with the community groups in your networks as we would love to hear insights from festivals across all counties. Your insights will help us shape a better understanding of the future of festivals and the role of digital technologies.
It should take approximately 20 minutes to complete. Click the link to access the survey: https://forms.office.com/e/457QyE9AK6. 
Funding & Grant Opportunities
Meet and Code 2023 Funding Applications Now Open

Are you a charitable organization keen to organize a digital/coding event for young people? Do you already have a great idea? Then what are you waiting for – you are ready to get register!

€500 Grants available.

To submit an event, first enrol your charity and select your username and password. This will allow you to return and manage your user account. Your submitted event will be reviewed according to the accepted criteria and we will notify you by email.

The following basic criteria apply for the event idea:

Each event must revolve around the theme of technology and coding.
The event has to be realized between 1 September and 31 October, 2023.
The target audience are children and youth.
The participation for them must be free of charge.
The event has to be designed for a minimum of 240 minutes time.
The event has to be designed for a minimum of 20 attendees.

Closing date application 13th September 2023

For more information visit https://meet-and-code.org/ie/ie/registration-info
AIEB Bursary for a postgraduate degree in Community Work

The Department of Rural and Community Development (DRCD) has provided funding to the All Ireland Endorsement Body for Community Work Education and Training (AIEB) for a bursary fund to support people currently employed in community work to pursue endorsed professional community work qualifications.

Based on the findings of the AIEB Education and Training Needs Assessment undertaken in a number of regions, the priority group for this bursary fund is those employed as community workers, managers of community work organisations and those in associated roles who have degrees but not endorsed professional community work qualifications.

Maynooth University (MU) is currently the only provider in Ireland of a postgraduate, part-time, in-service community work programme professionally endorsed by AIEB. Recent modifications to its mode of delivery make it potentially suitable for applicants from all over the country. Bursary applicants will first need to apply and be accepted onto the programme.

For further information on the programme visit https://www.maynoothuniversity.ie/study-maynooth/postgraduate-studies/courses/msocsc-community-and-youth-work-part-time-service

To find out more about the bursary fund register here to join us on Zoom on Monday July 10th from 1pm – 2pm

If you have any further questions or queries please email bursary@aieb.ie
Hybrid Social Finance Loan 2023- 2024

The hybrid Social Finance loan aims to address the financial gaps in the social enterprise sector and help start -up social enterprises, that face challenges in accessing existing loans. 

Social enterprises have a hard time getting regular loans as they grow, because there aren't enough financial options that are designed specially for them. The hybrid social finance loans aims to close that gap.

up to 20 social enterprises will receive a combination of repayable and non-repayable loans plus business support via hybrid social finance loan, awarded by Rethink Ireland 

Closing date for application of the fund is 5th July at 1pm  

For more information and to apply visit https://rethinkireland.ie/current_fund/hybrid-social-finance-loan-2023-2024/
National Age Friendly Recognition & Achievement Awards 2023

The Age Friendly Programme is part of a worldwide, World Health Organisation (WHO) inspired movement which embraces the challenges and opportunities that our ageing population presents by facilitating local authorities to take the lead on changing thinking about ageing, and how services are planned and delivered.

The  aim of these awards is to recognise and reward achievement in age friendly initiatives around Ireland. We are calling for organisations, individuals/members of the public, agencies and communities to submit applications on projects or programmes that they consider to be age friendly, especially those initiatives that support older people.

For more information and to apply visit https://agefriendlyireland.ie/category/national-age-friendly-recognition-awards/how-to-apply-for-the-awards/

***Closing date for applications: 5pm on Monday, 10th July 2023***
INSPIRE Social Enterprise Course 2023
The INSPIRE Social Enterprise Course 2023, in partnership with Workplace Innovation, aims to support individuals in Ireland who are interested in developing their own social enterprises.
The course will provide participants with specialised training in ideation, business skills, and social impact. They will  have the chance to collaborate with like-minded individuals, develop your ideas, and create a  social enterprise business plan. Upon completion, they will receive a certificate and be invited to pitch at the Agora event in late September 2023, with the chance to secure an internship in the social enterprise space.
Key Details:
Course Participants: Young people aged 18-35, not currently employed, interested in creating their own social enterprise in Ireland.
Course Outcomes: Gain knowledge on starting a social enterprise, develop business skills, and learn to measure and manage social impact.
Course Schedule: Online sessions over six mornings, starting from 26th July 2023, with a final in-person event in Dublin in late September.
Closing date for applications is 5pm Friday, 14th July 2023.
For more information and to apply visit https://rethinkireland.ie/current_fund/inspire-social-enterprise-course-2023/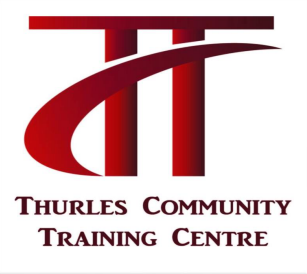 Thurles Community Training Centre Courses
Enrolling now ! Are you aged between 16 -21?  Early school leaver? Completed LCA ?  Are you ready to start your new path?
Are you interested in a career in:
Catering
Hairdressing and Beauty
Woodwork and Home Improvement
Business and Office Skills
All QQI and VTCT approved. For more information call 086 374 0329 / 0504 21592 or email info@thurlesctc.ie or visit http://thurlesctc.ie/
Certificate in Addiction Studies (QQI Level 7)
This Quality and Qualifications Ireland (QQI) Level 7 course is designed to provide you with adequate knowledge and skills to respond positively to addiction related issues as they arise at work or in the community. The aim of the course is to provide you with a broad overview of key theoretical frameworks in relation to substance misuse and dependence, and to enable you to develop basic helping and intervention skills.
Course fee €500
Participants must be 21 years of age or over
No formal academic qualifications are necessary
Currently working/volunteering where alcohol or drug related issues arise as part of your work
Working/volunteering in the area covered by HSE Mid-West, i.e. Limerick, North Tipperary or Clare
If coming from a background of personal addiction, applicants must be at least 2 years drug/alcohol free
Openness to reflect on one's own practice, attitudes and beliefs
Commitment to learning in a group setting
The course will run for 100 hours, part-time over one academic year, starting on the first Thursday in October. The location is Limerick City. (Most of the course, group, work and seminars, will be held on Thursday mornings, 10.00 – 1.15, with a limited number of full day seminars.
For more information contact Anna O'Neill (course organiser & tutor) | 065 686 5852 | 087 3387 499 | anna.oneill@hse.ie
Course content will include:
MODULE ONE – Theoretical perspectives on addiction -Theories of causes of addiction, Impact on individuals & families, Drug pharmacology, definitions, diagnosis
MODULE TWO – Drug & Alcohol Misuse in Contemporary Ireland, Drug & alcohol related problems in contemporary Ireland, Policy & community responses in Ireland
MODULE THREE – Approaches to prevention, treatment, rehabilitation & recovery, Approaches to treatment of drug & alcohol problems, Rehabilitation and recovery, Evidence-based prevention strategies
MODULE FOUR – Groupwork and reflective learning, Personal & societal attitudes to drug & alcohol use, Self care & personal supports,  Study/ essay writing skills, Presentation skills
Application forms available from Sharon Lavery, NUI Secretary, HSE Mid-West Drug & Alcohol Service, Museum House, Francis Street, Ennis, Co. Clare. |Tel 065 686 5852 | E-mail sharon.lavery1@hse.ie
The course will commence on the first Thursday in October in a Limerick city venue.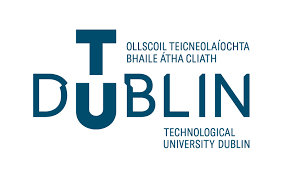 Social Economy Enterprise Module
The module will provide students with: a thorough understanding of what constitutes the social economy enterprise sector, the challenges the sector faces, the contribution it can make in addressing a range of societal issues and the supports required and provided to strengthen the sector's development (A detailed prospectus will be provided)
The module will be delivered via a combination of online and onsite lectures in TU Dublin, Bolton Street. It will balance theory and practice and provide students with an understanding of the skills required to develop and sustain vibrant social economy enterprises.
Starting in October 2023, the module will conclude in May 2024. Staff and volunteers of social economy enterprises, staff of local development companies and relevant state agencies.
Each student will be required to complete an individual assignment and participate in a group project.
Students who successfully complete the module will gain 10 ECT credits. These can go towards obtaining a certificate social economy enterprise development and MSc in local development and innovation. Entry Requirements: An honours Bachelor Degree in any relevant discipline is required. However eligible candidates may be interviewed where work/career experience is being considered in lieu of academic qualifications.
For further information contact: Dr. Gerard Doyle, Module Co-ordinator Gerard.doyle@tudublin.ie or visit www.tudublin.ie
Fee: €850

Ecosystem Restoration for Community Groups
In this course we will explore how you can and your community group can play your part to mitigate climate change and biodiversity loss by creating systems that sequester carbon, builds biodiversity and restores the ecosystem that you are part.
The course will mix theory with practical hands on work. It will give participants the knowledge and inspiration to transform the community space that you work with.
In this course we will learn
Ecosystem restoration
Soil building and natural cycles
Introduction to Permaculture design
Building biodiversity
Creating resilient and regenerative edible landscapes
Creating Acks (Acts of Restorative kindness)
Who is this course for?
This course is for people involved in community groups that have access or look after pieces of land. Examples might be a Tidy Town group, a GAA club and housing co-op or any other group that wants to learn new skills around land management.
For more information and to book your place visit Ecosystem Restoration for community groups – 26th and 27th August – Síolta Chroí (sioltachroi.ie)
NCBI Local Advocacy Networks (Online meetings)
Do you want to make positive change in your community? Local people who are blind or vision impaired are invited to attend NCBI's Local Advocacy Network. The Local Advocacy Network provides a platform for people in the local community to work together to break down barriers they are facing in their area. You can find out more information about the Local Advocacy Network, including the link to register to attend on www.ncbi.ie and click on the Policy and Advocacy tab, by calling us on 1800 911 250 or emailing campaigns@ncbi.ie.
NCBI Advocacy Talks Live Event (Online)
All interested people are invited to register to join our Advocacy Talks live monthly online event when you will hear from local and international speakers on topics of interest to people with a disability. These events are held from 3-4pm on the 3rd Thursday of each month on Microsoft Teams platform. More information and how to register here: https://www.ncbi.ie/policy-advocacy/advocacy-talks/
National Outdoor Recreation Strategy 2023-2027
Embracing Ireland's Outdoors, the new National Outdoor Recreation Strategy 2023-2027 was launched in November. The Strategy was developed in collaboration with Comhairle na Tuaithe and is a collaborative cross-Government, stakeholder-led strategy. It reflects the views of stakeholders, the public and the whole of Government and it sets the stage to strengthen and support the sustainable development of the outdoor recreation sector in Ireland for years to come.
The delivery of Embracing Ireland's Outdoors requires a joined-up and cohesive approach to the development of outdoor recreation infrastructure  and the management of outdoor recreation activity at both a national and county level.
Action 1.12 of Embracing Ireland's Outdoors specifically calls for the development of a County Outdoor Recreation Plan.  As referenced on Page 8 of the Strategy under the Strategic Objective: Leadership the County Outdoor Recreation Plan should be developed through a collaborative process:
"At county level, our ambition is to achieve a more planned and coordinated approach between the many stakeholders, with the introduction of a County Outdoor Recreation Committee and the development of an Outdoor Recreation Plan for each county. This will ensure that county needs are prioritised, as well as being aligned with the national strategy. This new structure will be best placed to ensure that value for money is achieved from the significant levels of public investment in outdoor recreation. In addition, it is our ambition to ensure that available funding and resources are better aligned with national and county priorities."
Guidance for the development of the County Outdoor Recreation Plans is now being finalised and we expect to publish these by the end of the month.
We will be hosting a webinar on the development of County Outdoor Recreation Plans on Thursday 6th July, 10am-12pm.
Please register at the following link to attend https://irlgov.webex.com/weblink/register/rada2eec8eae7b4a07199944842a23837
Public Service Announcements
Integrated Alcohol Service
The IAS Team works with adults aged 18 and over living in the Mid-West (Clare, Limerick and North Tipperary

We provide a confidential counselling, case management and key working service; working with people who are concerned about their alcohol use and are looking to make positive changes

Our work includes: Screenings, Key Working & Case Management, One to One Counselling, (Face to Face & Remote) Family & Concerned Person Support Work, Support Groups, Controlled Drinking and Work towards Abstinence. 

Access to the service is via drop-in screening, with service users self-referring. Referrals into the service from other professionals are not necessary

If you know someone who is concerned about their alcohol use, or would like to explore your own use and how to 




make positive changes, you can contact us on 061 492 016 to arrange a screening

Screenings are carried out over the phone and we can then work with the you face to face (and we will be working 




in sites across the Mid West) or via telephone/video counselling if that is more accessible

If you are curious about the service, but are not sure about what the right options are for you and how you use 




alcohol please contact us to discuss with a team member
HSE Talking Health and Wellbeing Podcast
The HSE has launched a podcast call Talking Health and Wellbeing Podcast each week a different aspect of health and wellbeing  is discussed please see below most recent the episodes. 
#10 Mental Health
#11 Health Promotion and improvement
#12 Making Every Contact Count (MECC)
#13 SpunOut.ie
#14 Traveller Wellbeing Through Creativity
#15 Men's Health Week – Why it matters 
#16 Choose Screening
#17 Healthy Workplaces 
#18 HSE Safer Nightlife Programme 
#19 HSE Active Workplaces
All podcast are now available on Spotify, Apple Podcasts, Google Podcasts  and on the HSE Health and Wellbeing YouTube channel
Tipperary Together Newsletter
Find June's Together Tipperary newsletter here
If you or your community group would like to provide content to the next issue of this newsletter or add your organisation as a group that receives newsletter please email: tipperarytogether@tipperarycoco.ie 
Age Friendly Ireland Newsletter
Age Friendly Business June 23 Newsletter
Farming for Nature Latest Newsletter