Tipperary PPN June 2020 Newsletter
Sections:
1. PPN News & Members Corner
2. Active Public Consultations/ Notices
3. Funding/ Grant Opportunities
4. Public Service Announcements, Training and Upcoming Local Events
Dear PPN Member;
As we work towards opening up our communities and getting back to normality, please view the latest HSE guidelines of Face masks.  We would like to inform all our members PPN COVID 19 Community Support Fund is now closed as the fund has been depleted. 
Keep up the fantastic work in your communities,
Tipperary PPN Team 
Active Public Consultations/ Notices

Online Public Consultation: Strategy for Criminal Justice System
The Department of Justice and Equality is launching an online public consultation to inform the development of the first ever Strategy for the Criminal Justice System. 
In February and March, the Department hosted a series of consultations with a number of stakeholders, including criminal justice agencies, other Government Departments and bodies, the non-governmental sector and legal practitioners and academics. 
However, an essential part of this consultation process is obtaining the views of members of the public. This online consultation process offers the public and other interested parties, the chance to have their say on the proposed direction of this Strategy. The Department is hosting  three interactive online consultation events over the coming weeks. These seminars will last for approximately two hours in total and will offer participants the opportunity to provide detailed feedback on elements of the Strategy, including its proposed strategic objectives, guiding principles and priority actions.
 Interested members of the community may register to attend one of the below online consultation events:
Wednesday 24th June at 2pm sharp
Closing Date for Registration is 1pm on Monday 22 June
https://www.eventbrite.ie/e/interactive-online-public-consultation-tickets-109278663424
 
Wednesday 1st July at 2pm sharp
Closing Date for Registration is 1pm on Monday 29 June
https://www.eventbrite.ie/e/interactive-online-public-consultation-tickets-109285694454
 
Wednesday 15th July at 2pm sharp
Closing Date for Registration is 1pm on Monday 10 July
https://www.eventbrite.ie/e/interactive-online-public-consultation-tickets-109286555028 
 
As this is an online event, and we would like to maximise participation by those attending, there will be limited availability, so I would encourage people to register as early as possible to avoid disappointment. 

Impact of the Contribution of Community in the Response to Covid-19
As the Covid-19 crisis continues with no real end in sight, it can be hard to find positive aspects to our new way of life. But through the community and voluntary sector in Ireland, a movement in response to this crisis has emerged, that should generate an unparalleled sense of national pride.
 
The sense of communal solidarity that has been witnessed across communities, both in organized community response groups and individual acts of kindness to our neighbours, is a legacy that should never be forgotten, neither by the people whose lives have been touched, nor by the leaders of our county who have the power to change the face of the community sector in this country.
 
The Institute of Technology Sligo supported by Sligo Public Participation Network is undertaking a research project  to evaluate the societal and economic impact of community and voluntary groups during the Covid-19 crisis. The overarching goal of the project is to highlight the contribution of the community sector through this crisis and to explore  potential scenarios that may have occurred should the community sector have not stepped up to answer Ireland's call.
The first phase of the project aims to gain an insight into the experiences of volunteers during the Covid-19 crisis.  The "Impact of the Contribution of Community in the Response to Covid-19" survey consists of 24 questions and will require 10-15 minutes to complete. If you wish to share your volunteering experience during the Covid-19 crisis please complete the survey at the following link: https://www.surveygizmo.eu/s3/90238406/Impact-of-the-Contribution-of-the-Community-in-the-Response-to-Covid-19
For further information please contact lang.yvonne@itsligo.ie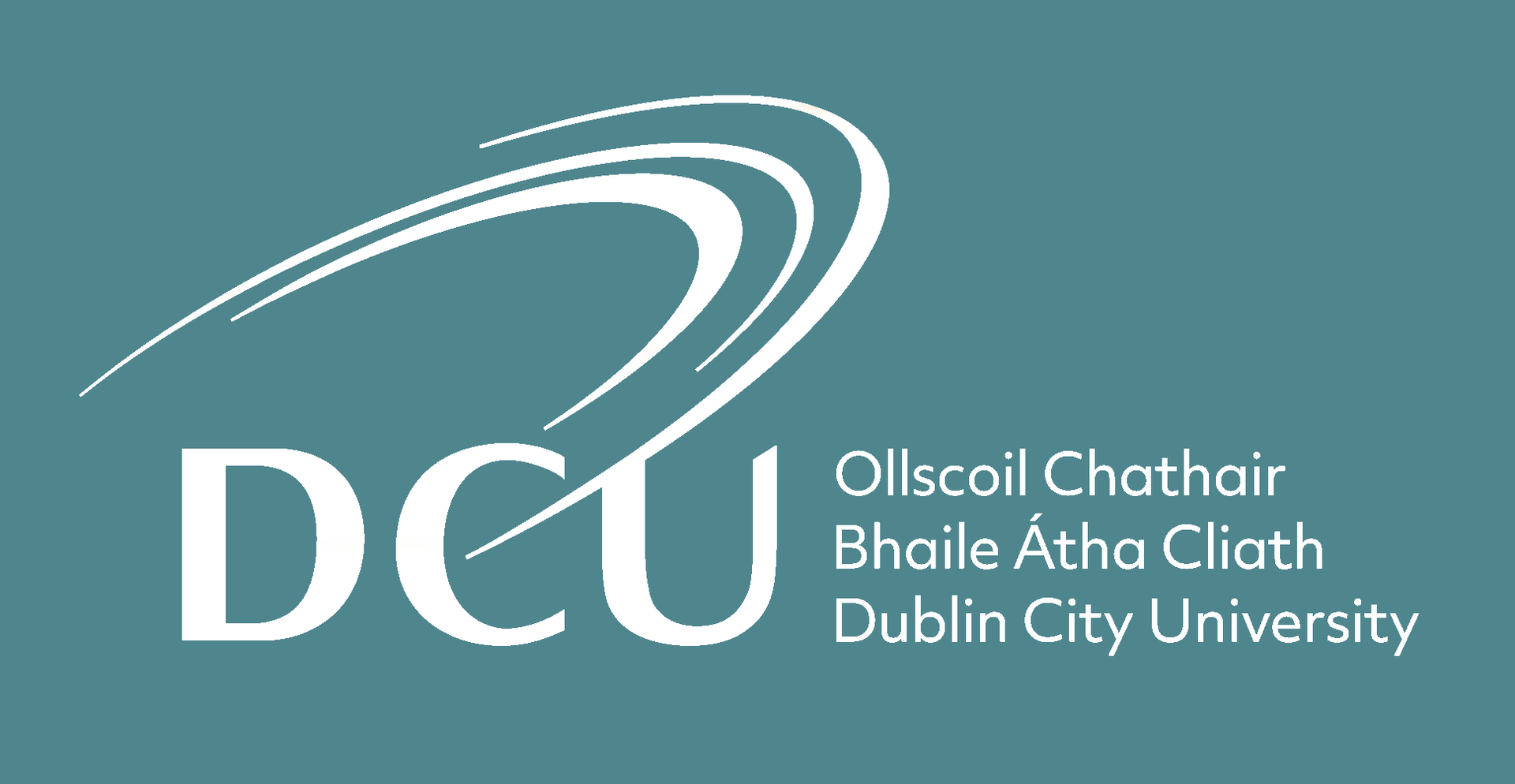 The potential of technology to support older adults to live independently at home

This study is being carried out by researchers from Dublin City University. This research is part of the first phase of a larger project that aims to develop technology to support independent living. Involvement in this research requires the completion of a short online survey. This survey aims to gather information from older adults, caregivers and social and healthcare professionals about how technology can address some of the issues they face. The results of this research will form the foundation for the technology developers to design and develop a system that reflects the practical and real life needs of the people who will ultimately use the technology. 
You are eligible to take part if you are living in Ireland and fit into one or more of the categories below:
I am an older adult living at home (age 60 years and older)

I am a family caregiver (caring for an older adult aged 60 years and older living at home)

I am employed to provide home care to older adults aged 60 years and older and living at home (e.g. home help, home care assistant, home carer)

I am a healthcare professional working with older adults aged 60 years and older living at home  (e.g. Nurse, Doctor, Allied Health Professional) 
To complete the survey and for more information please visit https://dcu-snpch.limequery.com/196223?lang=en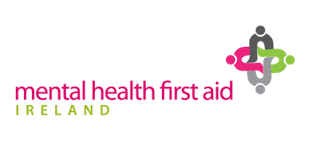 MHFA Ireland – Home Working and Wellbeing Survey
Mental health first aid Ireland are conducting a home working and wellbeing survey. This questionnaire is an opportunity for those of us who are working mainly from home to provide information which helps capture the effects of homeworking on our wellbeing. This survey is intended for employees who are based in the Republic of Ireland.
Please complete the questionnaire as fully as you are able. Please complete it if you have been working at home for at least part of the time for several months or if you have only recently started to work at home as a result of the COVID-19 pandemic.
Your responses are being collected anonymously and there will be no way of tracking who you are or who you work for or your IP address. Because it would not be possible to link survey responses to any identified or identifiable individual, we believe that the responses are truly anonymous and are therefore not covered by the GDPR/Data Protection Act 2018.
Our aim is to report the findings in ways which help and support employers, public health officials, policy makers, and the MHFA community to assess how working at home for an extended period is affecting the Irish workforce.
Funding/ Grant Opportunities

Funding for Outdoor Recreation Facilities
The Outdoor Recreation Infrastructure Scheme provides funding for the development of new outdoor recreational infrastructure. It also provides support for the necessary maintenance, enhancement or promotion of existing outdoor recreational infrastructure in rural areas across Ireland.
The Outdoor Recreation Infrastructure Scheme provides funding for the development of new outdoor recreational infrastructure. It also provides support for the necessary maintenance, enhancement or promotion of existing outdoor recreational infrastructure in rural areas across Ireland.
2020 Outdoor Recreation Infrastructure Scheme Outline
The scheme supports sporting and recreational pursuits. It helps to make use of the resources of the countryside that contribute to healthy active lifestyles. It supports the economic and tourism potential of the area for both local communities and tourist visitors alike.
It provides funding for:
development, extensions and repair of trails, walkways, cycleways and blueways

improved access to leisure or recreational facilities

development of outdoor recreational infrastructure
For more information please visit https://www.gov.ie/en/policy-information/fd0c9f-outdoor-recreation-infrastructure-scheme/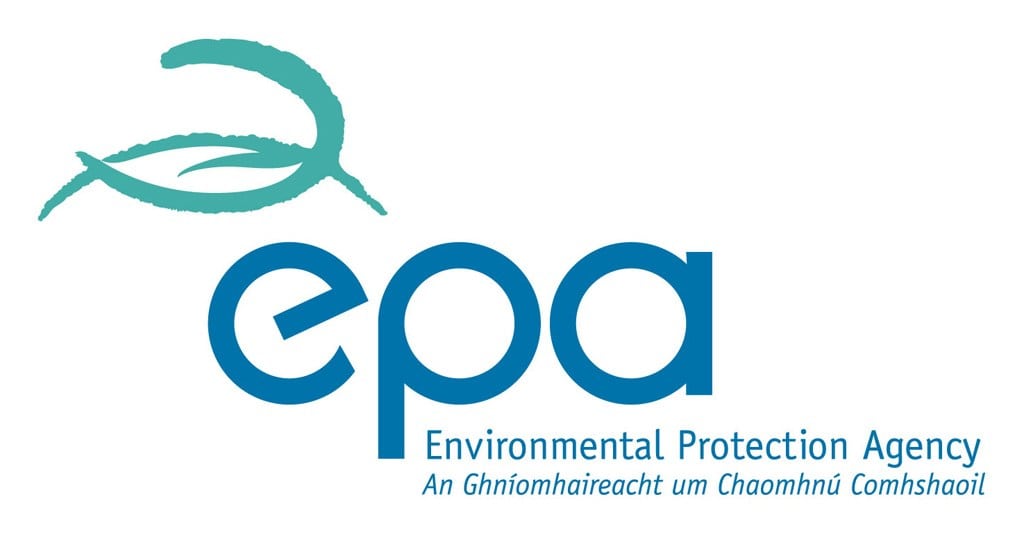 2020 Green Enterprise: Innovation for a Circular Economy Call is now Open
The Environmental Protection Agency (EPA) today launches a €600,000 funding opportunity for Irish innovators to develop and demonstrate business-ready solutions for the circular economy. Circular businesses reduce costs by reusing & recycling materials already in use; and build vibrant, new businesses. The EPA's Green Enterprise: Innovation for a Circular Economy programme supports organisations to develop and demonstrate new circular economy approaches.
Applications are invited in the following areas:
Food

Construction & Demolition

Plastics

 

Resources & raw materials (electrical and electronic equipment, textiles and furniture)
These are key priorities nationally which require innovative thinking and solutions and are also priorities of the EU's Circular Economy Action Plan.
Click here to view the Green Enterprise call documents.
To apply for funding, you must be registered on SmartSimple, the EPA's online application and grant management system. User guidance documents and video tutorials are available from www.epa.ie and the SmartSimple portal.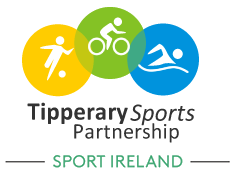 Funding Opportunities for Sports Clubs
Tipperary Sports Partnership is now accepting applications from Sports Clubs under the 2020 Club Sport & Physical Activity Development Funding Scheme. This fund aims to support the Clubs to increase their capacity to deliver sport and physical activity and in turn increase membership and sports participation,
The Development section of the fund aims to encourage the formation of new clubs and to assist existing clubs in Tipperary to increase participation in sport. This year the scheme will also assist with new costs associated with 'Return to Sport' and aims to support Clubs to adapt their practices to comply fully with COVID-19 related public measures identified as necessary by the HSE. In this regard, the grant may be used for measures to prepare for emerging from the Covid-19 Pandemic while maintaining best practise around hygiene and social distancing.
The Coaching element aims to support and develop quality coaching and to encourage all coaches/volunteers to undertake appropriate education and training while the
Priority will be given under the funds to key target groups as outlined in the TSP Strategic Plan.  €15,000 is available under the Funding Scheme with a maximum of €500 per club per annum.  This funding scheme is supported by Sport Ireland and Tipperary County Council.
The closing date for applications is Thursday 25th June 2020 at 4pm.
Further information, criteria and application forms are available on TSP website – www.tipperarysports.ie or by contacting the office.
Tel: 0761 06 6201 or  E-mail: info@tipperarysports.ie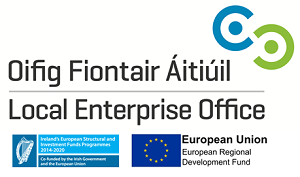 Tipperary County Council Restart Grant
Tipperary County Council are now taking applications online for 'Restart' grants aimed at helping micro and small businesses with the costs associated with reopening and reemploying workers following the COVID-19 closures. Please find attached press statement from Tipperary County Council and the link below is from Minister Heather Humpries, Minister for Business, Enterprise and Innovation from Friday, May 22nd.
You are encouraged to apply for the restart grant in line with the published roadmap for the phased re-opening of the economy which has been widely communicated and included under 'notes to editor' in the Ministers press release. 
https://www.gov.ie/en/press-release/16f4bc-minister-humphreys-announces-that-local-authorities-are-now-taking-a/
Please find all information and on-line application form at https://www.tipperarycoco.ie.
Queries on the grant may be emailed to customerservices@tipperarycoco.ie or calling 0761 06 5000
Public Service Announcements, Training and Upcoming Local Events

Create Reading Group on Socially Engaged Collaborative Art
Create is happy to invite artists and other interested socially engaged practitioners based in Ireland to become members of our virtual Reading Group. The Reading Group is coordinated by Create's Cultural Diversity Researcher Evgeny Shtorn our next meeting is and will have its first meeting on the 23rd of June, from 1 to 2pm.
For information visit https://www.create-ireland.ie/create-discussion-group-on-socially-engaged-collaborative-art/
To join the group, please email Evgeny EvgenyShtorn@create-ireland.ie. In advance of the meeting, he will email you with the text, and all necessary details for attending the online meeting.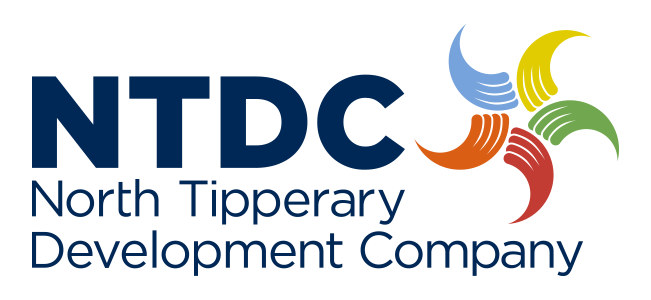 Free Online Fitness Home Workout for Men
Free online classes online sessions 3 times a week for men. Online personal trainer lead Zoom workout classes. If you would like to join ring/ text Margo on 087 7180 382

Irish Hospice Foundation Bereavement Support Line Launch and Information pack 
Irish Hospice Foundation have launched their Bereavement Support Line 1800 807077 Monday – Friday from 10am -1pm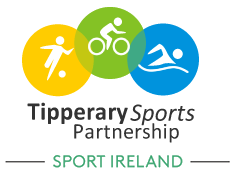 BeActive Day 2020
Sunday, 28th June as part of the Sport Ireland National BeActive Day.
Tipperary Sports Partnership is one of 29 Local Sports Partnerships in the country who are coming together to celebrate a day of physical activity and sport and want you to join in and be active. Throughout the Covid-19 pandemic, Tipperary Sports Partnership has been working hard to ensure the people of Tipperary remain physically active.
As part of a national network of 29 Local Sports Partnerships (LSP) Tipperary Sports Partnership has adapted by using online resources, printed booklets and other innovative means, to ensure that everyone in their community has the opportunity to share in the enjoyment as well as the mental and physical health benefits of sport and physical activity. International guidelines recommend children are active for at least 60 minutes a day and adults for 30 minutes a day, National BeActive Day is a fun and inclusive way of getting in your daily physical activity.
Valerie Connolly, Sports Co-ordinator, Tipperary Sports Partnership commented, "National BeActive Day is an opportunity to get everyone in the household up and active. You can do it just for fun or add a competitive element by keeping scores or splitting in to teams. No matter what you do, we encourage you to be active and have some fun and let's make Tipperary the most active county this weekend!."
The Local Sports Partnerships have developed a printable list of games and activities to give you some inspiration, all of which are fully adaptive for people of all abilities and skill levels. With suggestions to make the games harder or easier, there is a game for everyone. Simply print out the games or display them on your phone and be active or why not get creative and create your own games, activities or challenges?
Tipperary Sports Partnership are running a competition for the most creative National BeActive Day activity in the county so make sure to share a photo or video on social media and tag in @SportIreland and @tipperarysports and the hashtag #NationalBeActiveDay to be in with a chance of winning a prize! If you are not on social media, you can email a photo or video of your activity to info@tipperarysports.ie to be in with a chance of winning a prize!
For more information on the home sports day visit https://www.tipperarysports.ie/content/national-beactive-day-2020 or www.tipperarysports.ie

Communities Creating Jobs Summer Newsletter
This quarterly newsletter cover community developments and job creation throughout Ireland. The articles should prove useful to those communities seeking to re-energise their locality, with examples of good news stories from around the country.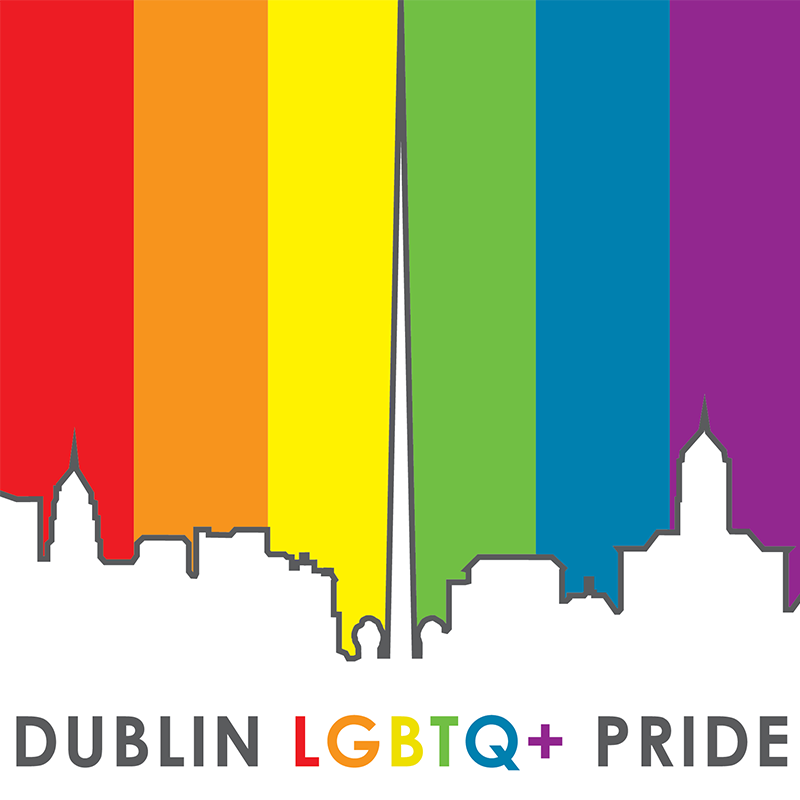 National Action Group for LGBT+ Traveller and Roma Rights invites you to 'PRIDE & PREJUDICE' Webinar
A panel of LGBT+ Travellers, Roma, Romani and Gypsy participants will be discussing experiences and issues of discrimination within the LGBT+ community, and how Pride is still very much a protest.
'PRIDE & PREJUDICE' Webinar will take place on 22nd of June from 7- 8.30pm.
To register email: maria.carnicer@exchangehouse.ie
The National Action Group for LGBT+ Traveller & Roma Rights formed in 2016 in partnership between local, regional and national LGBT+ Services, Traveller and Roma organisation and community members. It aims to increase the promotion, protection, inclusion and celebration of LGBT+ Traveller and Roma communities within LGBT+, Traveller and Roma organisations and services.

Explore the Arts Online
South Tipperary Arts Centre
The South Tipperary Arts Centre has developed a new weekly series of bite-sized conversations with members of the arts community called "A Cuppa Culture" https://www.facebook.com/Southtippartscentre/
The Clonmel Junction Arts Festival
The Clonmel Junction Arts Festival has announced that the 2020 festival is going to go ahead, albeit in a very different format. It will be an exciting and original programme of visual arts and virtual placeholder events in July, celebrating their 2020:Visionaries theme.⁠ You can sign up for the mailing list at http://www.junctionfestival.com/ to learn how you can enjoy this year's festival online from the comfort of your home. ⁠
Music Network
Music Network has announced free online courses for musicians during April & May and The Butterfly Sessions where 24 musicians and composers premier new music. https://www.musicnetwork.ie/
Childrens Books Ireland and An Post
Childrens Books Ireland and An Post have launched the #ImagineNation campaign which brings together leading Irish children's authors and illustrators to create a free 24-page #ImagineNation playbook available for children from all over Ireland to enjoy. Overflowing with activities for children in drawing, writing and mindfulness exercises from leading creatives, the book will be accessible to all children to download as well as being delivered free by An Post to thousands of houses around the country. This campaign will help encourage children to take some time to draw, read, write and create. The playbook has activities, puzzles, poems and short stories from some of Ireland's best children's writers and illustrators that we hope will delight, entertain and spark creativity. It is also available to download from our website as a booklet or as individual spreads. https://childrensbooksireland.ie/resources/imaginenation/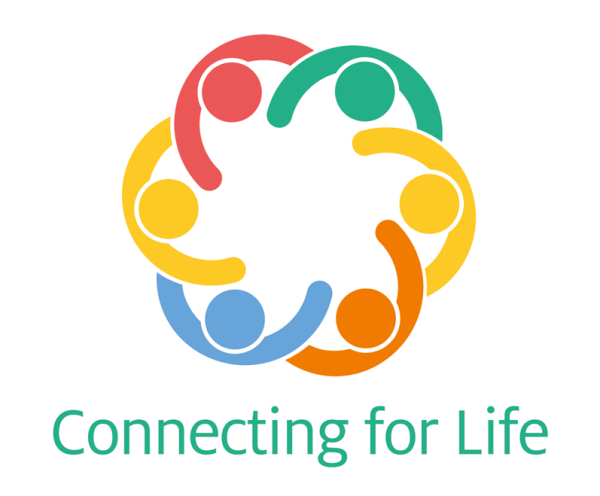 Live-saving, innovative 24/7 text service launches in Ireland
A new text based mental health service funded by the HSE launched Tuesday 16th June 2020
'50808' is a first of its kind for Ireland, a free 24/7 text service, providing everything from a calming chat to immediate support for people going through a mental health or emotional crisis. Crisis Volunteers are available 24/7 for anonymous text conversations. The aim is to provide immediate support in the short term and connect people to resources that will help them in the future.
Doireann Garrihy launches the service via a Zoom event with Simon Harris TD, Minister for Health, Jim Daly, Minister for Mental Health and Anne O'Connor, Chief Operations Officer HSE.
Anne O'Connor, Chief Operations Officer, HSE, said "The impact of this pandemic will be different for all of us and while not everyone will need mental health support, for those that do it's important to have a variety of services that meet those needs. Picking up the phone and asking for help can appear daunting, but texting 50808 will connect you to a trained listening Crisis Volunteer. Parallel to this important service, the HSE, through our Psychosocial Response Project, is aligning the different levels of supports that are available online, by phone and text to improve accessibility to mental health resources for those who might be struggling at this time."
Farm and Rural Stress – Help is at hand
Please find attached information on Farm and Rural stress. Information on
Signs and symptoms of stress or depression.( What are the common signs of stress and the common signs of depression)
What can I do if I'm stressed?
Who to contact if you need urgent help
Remember! Everybody feels stressed and anxious from time to time. A certain level of stress is normal and can even help us go about our daily lives. Sometimes, however, being stressed for a long time can lead us to unhappiness and may even lead to depression.
For information on support services for issues like abuse, bereavement, depression, loneliness, suicide and more visit www.yourmentalhealth.ie
Contact Samaritans 24/7 on freephone 116 123 or email jo@samaritans.ie for emotional support.
Go to, or contact, the Emergency Department of your nearest hospital see www.hse.ie  Call the emergency services on 999 or 112
Coronavirus – A book for Children
Please find attached a PDF book explaining the Coronavirus for children.
If you wish to update the contact details, we have held for your group and guarantee up to date information please email details to coordinator@ppntipperary.ie
*If you no longer wish to be a member of PPN Tipperary and would like to unsubscribe please email coordinator@ppntipperary.ie
(Please note that by unsubscribing your group will no longer receive further first hand information in regards to Funding/Grants/Events/ Information etc that may be of help to your organisation)*