Tipperary PPN Newsletter June 2019
Sections:
1. PPN News & Members Corner
2. Active Public Consultations/ Notices
3. Funding/ Grant Opportunities
4. Public Service Announcements, Training and Upcoming Local Events
PPN News – Community Wellbeing Vision Meeting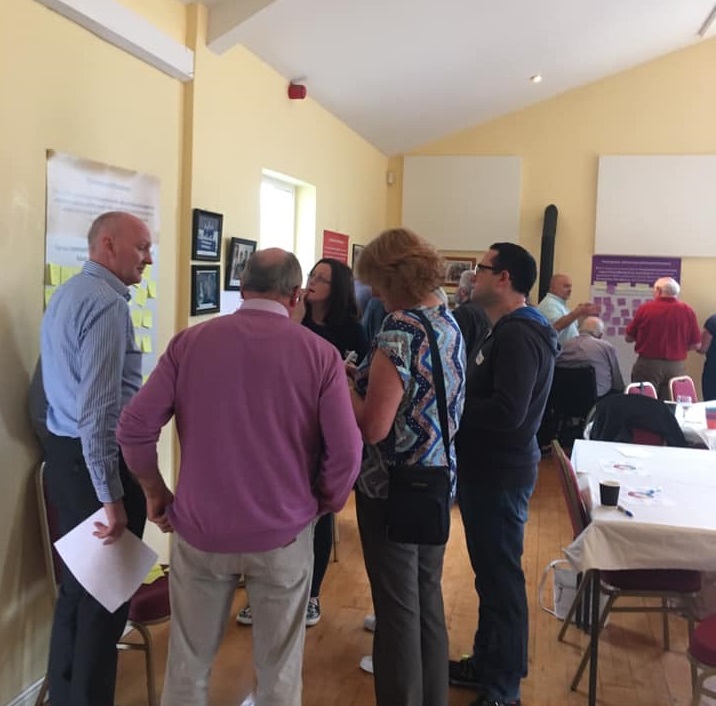 The 1st of our community meetings was held in Tipperary/ Cahir/ Cashel Municipal District to develop a vision for our communities future.
These facilitated workshops consider aspects to make our community the best place it can be now and into the future.
This was a very successful event and the PPN team will be arranging meetings each of the other 4 Municipal districts and will be contact in Autumn 2019/ Spring 2020. 
Active Public Consultations/ Notices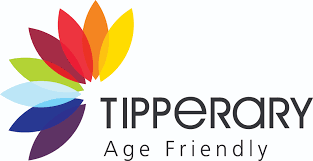 Formation of the Tipperary older peoples council
Tipperary County Council Age Friendly Programme will host a series of open meetings to talk about the formation of Tipperary's Older Peoples Council.
The Older Peoples Council is a key group in the Age Friendly Cities and Counties Programme. The Older Peoples Council should be truly representative of the geography of County Tipperary and all of its diverse groups.
Tipperary Older Peoples Council will be part of the Tipperary Age Friendly Strategy which is coordinated by Tipperary County Council and it will be aligned with the Tipperary Age, Health and Wellbeing Alliance.

The Older Peoples Council will maintain an active channel of communication with the Age Friendly initiative and will monitor the implementation of the current strategy and will be integral in developing the next Tipperary Age Friendly Strategy.
Meetings will be held throughout Tipperary to discuss the formation of Tipperary Older Peoples Council.
The meeting dates are scheduled as follows:
Thursday 6th of June – Clonmel Park Hotel from 

10am-12 noon  
Tuesday 11th of June – Abbey Court Hotel Nenagh from 

10am-12 noon
Wednesday 12th of June – Carraig Hotel, Carrick on Suir from 

10am-12 noon
Tuesday 25th of June – Anner Hotel, Thurles from 

10am-12 noon
Wednesday 26th of June – Knockanrawley Resource Centre from 

10am-12 noon

 
For more information in relation to the formation of Tipperary Older Peoples Council please contact agefriendly@tipperarycoco.ie or contact Fiona Crotty on 0761 06 6223

Notice of intention to make by laws for the regulation of the use of amenity areas within the Nenagh municipal district 
Tipperary County Council (Nenagh Municipal District) proposes to make bye-laws under the powers conferred on it by the following legislation:
Part 19 of the Local Government Act 2001 (as amended)

The Local Government Act 2001 (Bye-Laws) Regulations 2006

The Control of Dogs Act 1986

The Casual Trading Act 1995

The Control of Horses Act 1996

The Litter Pollution Act 1997

The Road Traffic Act 1961 (as amended)

The Waste Management Act 1996
The proposed bye-laws shall be cited as the Tipperary County Council Nenagh Municipal District Amenity Area bye-laws 2019.
The purpose of the proposed bye-laws is to regulate the use of Amenity Areas within the administrative area of Nenagh Municipal District. The Amenity Areas to which the proposed bye-laws will apply are listed in the First Schedule to the bye-laws and defined in the accompanying maps.
The draft bye-laws make provision for the imposition of fixed payments in accordance with Section 206 of the Local Government Act 2001 in respect of contravention of the bye-laws.
The draft bye-laws are available for inspection between the hours of 9.30 a.m. and 4.30 p.m. Monday to Friday at the offices of Nenagh Municipal District, Civic Offices, Limerick Rd., Nenagh until Friday 31st May 2019.
The draft bye-laws are also available for inspection at Nenagh Library and on the Council's website: www.tipperarycoco.ie. The draft bye-laws may be inspected free of charge or copies may be purchased during the inspection period for a nominal fee of €3.00 at the offices of Nenagh Municipal District.
Tipperary County Council (Nenagh Municipal District) will accept and consider any submissions or observations made in writing regarding the said bye-laws received on or before 4.30 pm on Friday 7th June 2019. 
Funding/ Grant Opportunities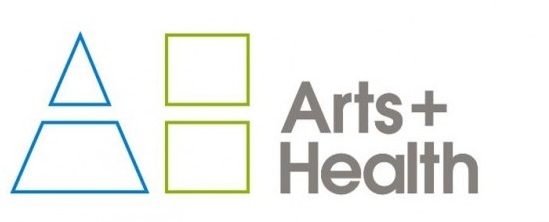 artsandhealth.ie documentation bursary 2019
Are you involved in an arts and health project? Would you like to showcase your work to a larger audience? artsandhealth.ie invites applications for a €4000 bursary to produce a short film, audio documentary or publication about an arts and health project.
Applications are invited from artists working in healthcare settings, healthcare professionals, arts and health organisations/partnerships and others working in the field of arts and health.
Previous bursary winners have had their work screened at national film festivals, broadcast on RTE and shown at healthcare conferences.
Download the application form and FAQs here:
www.artsandhealth.ie/wp-content/uploads/2019/05/Application-form-artsandhealth.ie-2019-documentation-bursary.docx
The closing date for applications is Wednesday 3rd July 2019 at 12pm.
For further information email info@artsandhealth.ie
The 2019 artsandhealth.ie documentation bursary is funded by the HSE and the Arts Council.

The 2019 EPA research call is now open
The EPA has launched its 2019 Research call and is now seeking proposals from the research community to help identify solutions to climate change and other emerging and complex environmental problems. The Research call highlights the importance of a clean, healthy and well-protected environment for our health, our wellbeing and our quality of life.
With up to €10.2 million available for new research projects to be awarded in 2019 and 2020, innovative proposals are invited in response to 40 call topics, under the pillars of:  
Climate & Air  

Environmental Sustainability 

Water
To apply for EPA funding, you must be registered on SmartSimple, the EPA's online application and grant management system.  User guidance documents and video tutorials are available from the EPA website, and the SmartSimple portal.
Deadline for technical queries: 19th June 2019 (5.00pm)
Deadline for submission of applications:  28th June 2019 (5.00pm)
Organisational Approval deadline: 10th July 2019 (5.00pm)
Full details of the call topics can be found in the Technical Description Documents.  Please also refer to the Frequently Asked Questions page on our website.  Any queries related to the call which are not covered by our FAQs must be emailed to: research@epa.ie
2019 EPA green enterprise call
The EPA funded Green Enterprise Call is also open. Green Enterprise Call 2019 is a €600,000 funding programme to support innovators in Ireland to develop and demonstrate consumer and business solutions that will stimulate the circular economy.  
Further information on Call Documents can be found here.
Deadline for technical queries: 20th June 2019 (5.00pm) 
Deadline for submission of applications: 27th June 2019  (5.00pm) 
Please refer to our Frequently Asked Questions page for additional information
Any queries related to the call not covered by our FAQs must be emailed to research@epa.ie 

Peatlands community engagement scheme
2019 Peatlands Community Engagement Scheme aims to encourage local peatland communities, local groups, local schools and interested parties to engage with her Department in relation to the conservation of raised bog Special Areas of Conservation, Natural Heritage Areas and other raised bog areas to promote public engagement and awareness of our natural heritage.
The Scheme will support a diverse range of initiatives from events, education programmes, promotions, exhibitions, local area improvements, the development of conservation/management plans, amenity and local bog area improvements such as invasive species control near/within raised bog Special Areas of Conservation/Natural Heritage Areas or other raised bog areas.
Details of the Scheme are available here https://www.npws.ie/peatlands- and-turf-cutting/peatlands- community-engagement-scheme
All queries on the scheme should be directed to the Peatlands management unit at peatlandsmanagement@chg.gov.ie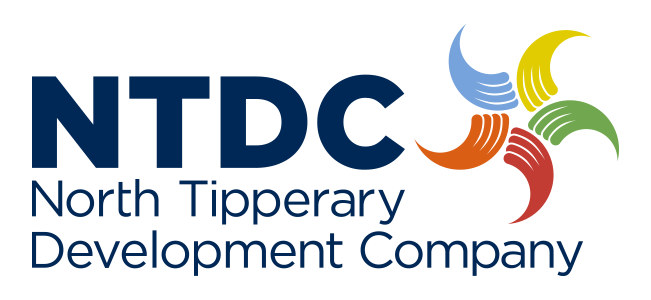 LEADER Programme Funding Available
Funding is available for community groups under the LEADER programme under a wide range of headings such as
Rural Tourism including Festivals

Enterprise Development including Social Enterprise

Town and Village Enhancements

Basic Services for Hard to Reach Communities

Services for young people (15-35)

Biodiversity

Water Awareness and conservation

Renewable Energy
Approval of these projects is subject to budget availability and eligibility with the programme.
The LEADER programme is implemented by the North and South Tipperary Development companies on behalf of the Local Community Development Committee. 
For further information contact:
North Tipperary Development company | 067 56676 | email: info@ntdc.ie
South Tipperary Development company | 052 7442652 | email: info@stdc.ie
Public Service Announcements, Training and Upcoming Local Events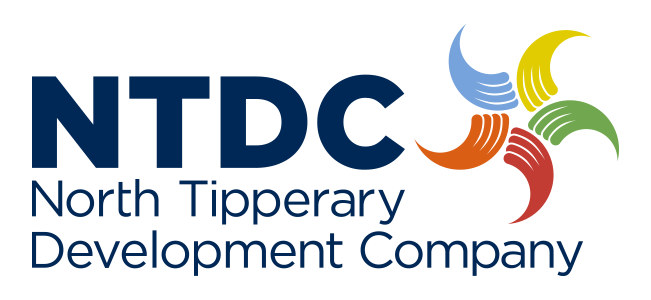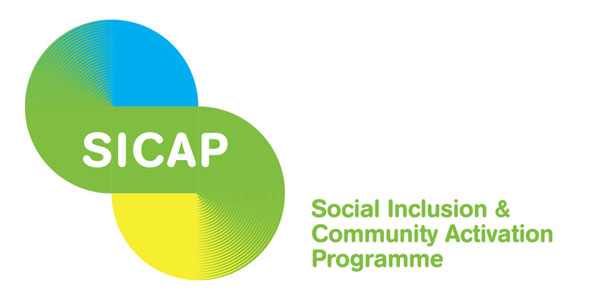 Free Workshop : Good Governance in your Organisation
Tuesday 18th June 2019 from 7pm – 9.30pm in Thurles Chambers Enterprise Centre.
Governance has become a significant requirement for all organisations. The Charities Governance Code provides a framework of best practice for all Community and Voluntary organisations even if it formally applies to bodies with charitable status for now.
Though the framework is clear, how to apply it in practice is less obvious. This workshop will help identify some practical steps which can be taken by all organisations to apply the code.
The aim of this workshop is to:
Explain how to apply the governance code

Help identify some practical steps for your organisation
To book a place visit  www.eventbrite.ie
For more information contact PPN office on 0504 61014 or contact Joanne 087 369 7922

Workshops for community reading at the Excel, Tipperary
'Read All About It! Creating a community that enjoys reading' workshops for librarians, teachers, childcare professionals and parents will be held in the Excel, Tipperary Town on Monday 10th June.
Presented by Neil Griffiths, these workshops promise to offer both inspirational and practical training in creating a community that enjoys reading.
There are two sessions:
10 a.m. – 11.45 a.m.: Staff training session that will examine read aloud techniques, 

book sharing activities and re-examine the role of storytime.

1 p.m. – 2.45 p.m. Workshop for parents exploring storytelling techniques and 

supporting reading at home.
Neil Griffiths was a primary school teacher for any years before taking on the role of director of a National Literacy Project for the Basic Skills Agency in the UK. While there, Neil set up what is now the worldwide, highly acclaimed, and award-winning Storysack® phenomenon. He is known internationally for his unique delivery, exceptional energy, and his rare storytelling gift. A Neil Griffith's workshop is an experience you will never forget!
Book your free place by ringing Tipperary County Council Library Service on 0761 06 6100 or email libraries@tipperarycoco.ie.
This event is presented by Tipperary County Council Library Service and is supported by the Tipperary Creative Ireland programme.
For more information, contact
Ann Marie Brophy, Executive Librarian, Tipperary County Council Library Service on annmarie.brophy@tipperarycoco.ie
or phone 0761 06 6100.

Summer schedule of workshop for community mental health centre, Clonmel and Cuan Croi day centre, Tipperary
We are delighted to be extending our workshops to Tipperary town. As always these workshops are available to anyone who attends the mental health service, their relatives, carers and support people.
In addition there are a number of workshops open to all that are available through Recovery College South East contact www.recoverycollegesoutheast.com or Kay Fripps 052 6189135 / 086 0457215 for more information.
Please return completed booking form to Kay Fripps, South Tipperary community mental health centre, Glenconnor road., Clonmel, Co. Tipperary.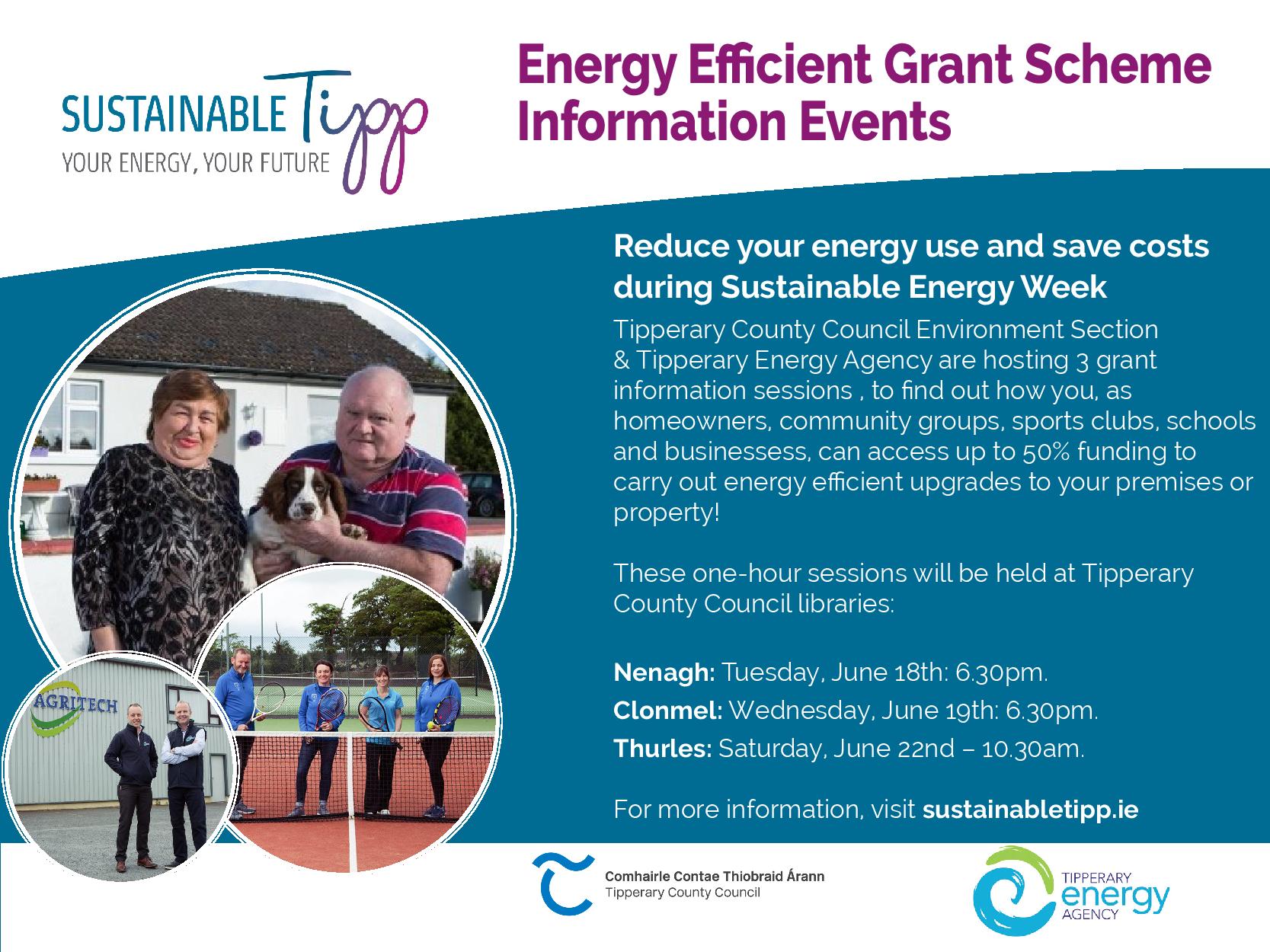 Music generation development officer
Recruitment is now underway for A Music Development Officer for Tipperary- please find job description and application details at this link tipperary.etb.ie
Over the coming years, 'Music Generation Tipperary' will offer new opportunities for hundreds of children and young people ages 0 to 18 to access high-quality, subsidised vocal and instrumental tuition in their local communities. Planning for the roll-out of Music Generation Tipperary is already underway, with the next step in the setup process involving recruitment of a Music Development Officer to oversee programme development.
Initiated by Music Network in 2010, Music Generation is Ireland's National Music Education Programme, co-funded by U2, The Ireland Funds, the Department of Education and Skills and Local Music Education Partnerships (LMEPs).
Locally, Music Generation Tipperary will be led by Tipperary Education and Training Board (ETB) in partnership with Tipperary County Council.
Read the full story at this link www.musicgeneration.ie
Closing date is 12 noon on 6th June 2019.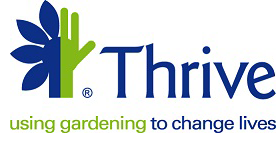 Training course in social & therapeutic horticulture to benefit people with mental health support needs
Upcoming training course in Social and Therapeutic Horticulture with People with Mental Health Support Needs. This course is aimed at people working and/or volunteering in the area of mental health and well-being. It is accredited by Thrive, the UK-based charity with over 40 years' experience in the area of therapeutic horticulture.
This 2-day course will take place on Sat 15th and Sun 16th June in GROW HQ, Waterford.
Further information go to www.giy.ie and to book Tickets for Using Social & Therapeutic Horticulture To Benefit People With Mental Health Support Needs Course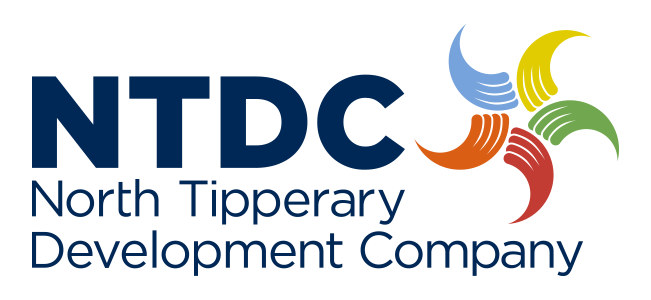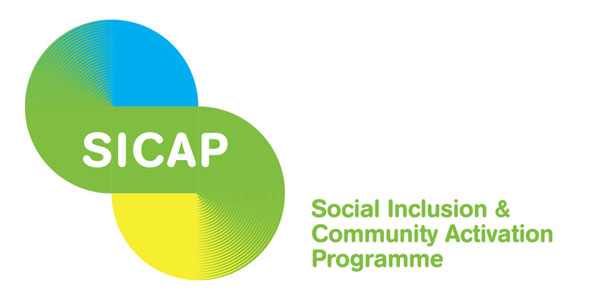 5 steps to wellbeing 
Health and happiness in body, mind and spirit
new workshops starting on the Tuesday 11th of June from 10 am to 12:30 pm  for 3 weeks.
Take a small step towards wellbeing. The workshop is free (funded by SICAP)
For more information or if you would like to attend please contact:
Roscrea NTDC on 0505 24166 or email reception@ntdc.ie with your name and phone number.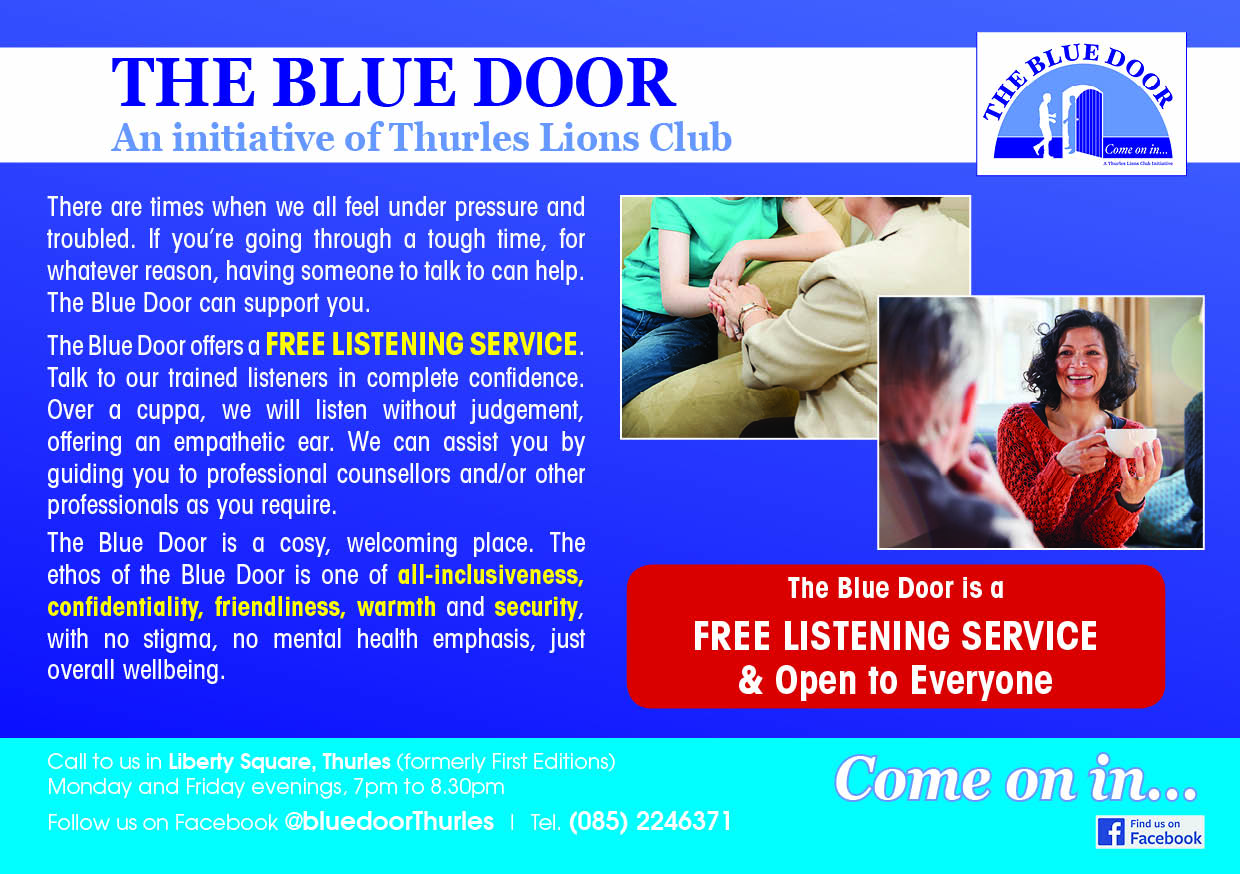 Parenting when separated programme
Family separation can put extra stress on both parents and children and brings new challenges. Drawing on international long-term evidence, the Parenting when Separated Programme is a six week course that highlights practical steps parents can take to help their children cope and thrive as well as coping successfully themselves. For further details on this programme, visit parents plus website
For any questions please contact siobhan@parentsplus.ie
If you wish to update the contact details, we have held for your group and guarantee up to date information please email details to ppntipperary@gmail.com 
*If you no longer wish to be a member of PPN Tipperary and would like to unsubscribe please email ppntipperary@gmail.com
(Please note that by unsubscribing your group will no longer receive further first hand information in regards to Funding/Grants/Events/ Information etc that may be of help to your organisation)*