Tipperary PPN July Newsletter 2023
Have your say: Local Economic Community Plan Survey
LECP Consultation Portal Deadline has been Extended
Did you know that Tipperary County Council are in the process of developing the next Tipperary Local Economic and Community Plan 2023-2028 (LECP)?
The deadline to participate in the public consultation process has been extended.
You can use your views to influence the development of the LECP through the online portal (the link is below) and the date to have a chance to be part of the consultation  has been extended.
It would be worthwhile to have your say to shape the LECP before EOB Friday 4th August!
There will be four High Level Goals and relevant objectives within the next LECP and your views on these, through the online portal, will contribute to how they are developed into actions within the plan.
If you don't share your views, the county council won't know what they are, this is a chance to get your voice heard in local decision-making.
The LECP is for the whole population of the county so have your say!
So, please, when you can, click below on the link and be part of the shaping of how our county develops through the next LECP.:
https://www.tipperarycoco.ie/community/community/community-latest-news/2023/have-your-say-local-economic-community-plan-survey
Contact Ruth (087 456 7111) to chat more, if you want to, about this important county policy development
Draft Local Area Plans for Clonmel, Nenagh and Thurles
Tipperary County Council proposes to make the following new Local Area Plans (LAPs):
Clonmel Local Area Plan 2024-2030
Nenagh Local Area Plan 2024-2030
Thurles Local Area Plan 2024-2030
Each of the LAPs will include a Draft Local Transport Plan (LTP) for each town.
This is an opportunity to help shape the future strategic development of Clonmel, Nenagh and Thurles. You can have your say on issues relating to land use planning, climate action, housing, transport and connectivity, environmental protection and heritage, enterprise and regeneration etc.
Paper versions of each of the Draft LAPs will be available to view in the Civic Offices in Clonmel and Nenagh, and in local libraries during opening hours.
Plans will also be available on the Council's website at https://consultations.tipperarycoco.ie, where you'll also be able to find information on how to make submissions or observations on the Draft Plans. Please note that submissions must be received by 4pm on Monday September 11th, 2023.
The Council will be holding public drop-in events, where Council Planning and Active Travel staff will be available to answer general queries and provide guidance on the respective Draft LAPs and Draft LTPs at the following locations:
Clonmel Local Area Plan – Wednesday, 23rd August from 3pm to 7pm – Clonmel Library, Emmet Street, Burgagery Lands, Clonmel, Co. Tipperary
Nenagh Local Area Plan – Tuesday, 22nd August from 3pm to 7pm – Nenagh Library, O'Rahilly Street, Nenagh, Co. Tipperary
Thurles Local Area Plan – Tuesday, 29th August from 3pm to 7pm – The Source Library, Cathedral Street, Townparks, Thurles, Co. Tipperary
If you have any queries, please do not hesitate to contact the relevant Project Manager:
or contact the planning office at 0818 06 5000 or email planning@tipperarycoco.ie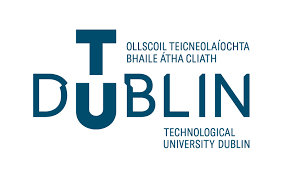 Festivals and Digital Experiences Survey
Enya a researcher in Technological University Dublin is currently working on an Irish Research Council funded project on festivals and digitalisation in rural Ireland with Dr. Bernadette Quinn and Dr. Brian Vaughan. The project is called Festivals, Audiences and the Digital Experience (FADE).
Enya has developed a survey to generate insight into the digital upskilling and capacity building needs of festival makers across Ireland. The anonymised data will be shared with Creative Ireland, the Arts Council and the Department of Rural and Community Development.
Enya would really appreciate if you could share the survey with the community groups in your networks as we would love to hear insights from festivals across all counties. Your insights will help us shape a better understanding of the future of festivals and the role of digital technologies.
It should take approximately 20 minutes to complete. Click the link to access the survey: https://forms.office.com/e/457QyE9AK6. 

Climate Conversations 2023
The Climate Conversation 2023 is now open. People across the country are invited to have their say on how we can all play our part in securing our sustainable future.
Government, communities, industry and individuals each have a part to play to help Ireland shift to a carbon-neutral future. We want to hear how we, as a government, can engage, enable and empower people to take action and realise the potential of moving towards carbon neutrality.
Becoming a climate resilient society will help us to cope with the impacts of a changing climate and we are committed to achieving this future through a just transition, meaning all voices will be heard in a fair and equal manner, and new opportunities will mean no one is left behind.
An online questionnaire is now open where people can give their views on shopping, reuse and recycling, food and food waste, heating our homes and sustainable living, local environment and climate change. People can also have their say on how actions in these areas – by individuals, Government and society as a whole – can positively impact our climate goals.
Join the Climate Conversation 2023 by filling in our online questionnaire .
You don't need to be a climate expert for your opinion to be valued, we want to hear from as many people across the country as possible. You might find the Climate Jargon Buster useful as you read through the content and questions.
The closing date for submissions is 5.30pm on Friday, 8 September 2023
If you have any difficulty using the online platform, please get in touch with us ClimateConversation@decc.gov.ie
For more information visit gov.ie – Climate Conversations 2023 (www.gov.ie)
Funding & Grant Opportunities
Meet and Code 2023 Funding Applications Now Open

Are you a charitable organization keen to organize a digital/coding event for young people? Do you already have a great idea? Then what are you waiting for – you are ready to get register!

€500 Grants available.

To submit an event, first enrol your charity and select your username and password. This will allow you to return and manage your user account. Your submitted event will be reviewed according to the accepted criteria and we will notify you by email.

The following basic criteria apply for the event idea:

Each event must revolve around the theme of technology and coding.
The event has to be realized between 1 September and 31 October, 2023.
The target audience are children and youth.
The participation for them must be free of charge.
The event has to be designed for a minimum of 240 minutes time.
The event has to be designed for a minimum of 20 attendees.

Closing date application 13th September 2023

For more information visit https://meet-and-code.org/ie/ie/registration-info
Town and Village Renewal Scheme 2023

The 2023 scheme is designed to support the revitalisation of rural Ireland through a renewed focus on town centre economic and social recovery and regeneration. This will be achieved through projects focusing on town centre regeneration, enhancing our streetscapes and bringing vacant and derelict buildings back into use as community multi-purpose spaces through refurbishment and renovation.  This year the scheme will also include a focus on town or village centre markets (e.g. Farmers Markets, Open-Air Markets, Local Trader Markets, Artisan Markets or similar) in alignment with the Programme for Government.

The 2023 scheme will be targeted at three categories of Towns/Villages as follows:

Category 1: Towns and villages with a population of up to 5,000 people.
Category 2: Towns with a population of 5,001 to 10,000 people.
Category 3: Larger towns with a population of up to 15,000 people may be eligible where the application is of a high quality and outlines a strong need for the investment, good value for money and positive outcomes that will have a substantial impact on the town.

The closing date for receipt of Expression of Interest is 12.00 noon on Thursday 21st September 2023.  EOI's should be emailed to townandvillage@tipperarycoco.ie

For more information and full details of the fund please visit https://www.tipperarycoco.ie/planning-and-building/town-and-village-renewal-scheme/town-and-village-renewal-scheme-2023

 or email townandvillage@tipperarycoco.ie  any queries about the 2023 Scheme
Sports Capital and Equipment Programme

A new round of the Sports Capital and Equipment Programme (SCEP) opened on July 17th until 5pm on Friday 8th September 2023.

The deadline for registration is 5pm on Friday 25th August 2023.

For further details click here https://bit.ly/3DtluPb
Tipperary Sports Partnership Swimmin' Women

Are you ready for a challenge for 2023?

Looking for something to help you get fit, improve your ability in water. Why not join up for the 8 Week Swimmin' Women Programme.

This programme will be running in 6 Pools across Tipperary.

This is an excellent programme to make you a better swimmer or get back into the water if you haven't had a chance in a while.

All participants must be able to swim 2 full lengths of a 25m pool.

This programme offers 1 coached session swim night and 1 self-guided swim per week.

The cost of the programme is €50 plus a booking fee

To register visit

For further information email us on info@tipperarysports.ie or call us on 052 616 6201

Online Safeguarding Workshops

Tipperary Sports Partnership are hosting Online Safeguarding Workshops on the following dates in Autumn 2023 via Zoom from 6pm to 9pm.

Safeguarding 1 Workshops

Monday 18th September
Monday 25th September
Monday 2nd October
Monday 9th October
Monday 16th October
Monday 6th November

Safeguarding 2 Workshop

Safeguarding 3 Workshop

Cost per person is €15 plus online booking fee.

To register visit https://bit.ly/3PHk7U0

For further information & bookings please contact the Tipperary Sports Partnership Office on 052 616 6201/ 052 616 6380 or email info@tipperarysports.ie

HER Outdoors Week takes place from August 14th – 20th.

HER Outdoors week aims to celebrate and encourage more females to get out and enjoy the benefits of being in the outdoors while bringing visibility to the opportunities for females to get involved in outdoor physical activity.

This week is all about providing more opportunities for ALL females to escape to the outdoors and try something new.

For such a tiny island, there are so many incredible outdoor activities on offer and this should be celebrated to the fullest!
Tipperary Sports Partnership have many events taking place during Her Outdoors Week

For more information visit Her Outdoor Week | Tipperary Sports Partnership

Tipperary Sports Partnership is hosting a "Sports Ability Day" on Friday 18th August in the Presentation Sports Complex, Thurles from 11am-1pm.

The "Sports Ability Day" will showcase a range of inclusive sporting opportunities for people with disabilities.

Participants will have the chance to sample a range of activities including golf, soccer, boccia, dance, hockey and more.

There will also be a number of organisations in attendance on the day to provide information on their services.

There is no fee for attendance, but booking is essential https://bit.ly/3DsvfNj
Applied Suicide Intervention Skills Training
Applied Suicide Intervention Skills Training (ASIST) programme is a 2-day intensive, interactive, and practice-dominated workshop designed to help Participants/Caregivers recognise the immediate risk of suicide and learn how to intervene to prevent the tragic consequences of suicide.
Training will take place in Waterford on Friday and Saturday, August 18th and 19th from 9 am to 5 pm both days.
The ASIST Workshop is suitable for all Caregivers (community members and volunteers, health and social care professionals, youth workers, members of An Garda Síochána, Teachers, etc.).
Note: We are all Caregivers either in a personal or professional capacity. Attendees should be over 18 yrs.
As the ASIST training can be challenging at an emotional level, it is not recommended for anyone who is feeling emotionally vulnerable. If you have experienced a major challenge in the 6 months, such as a bereavement, particularly a suicide bereavement, or have had thoughts of suicide in recent months, we would recommend that you do not undertake the training at this time and delay until you are feeling emotionally stronger.
For more information and book please visit  https://bookwhen.com/sro/e/ev-sezj-20230818000000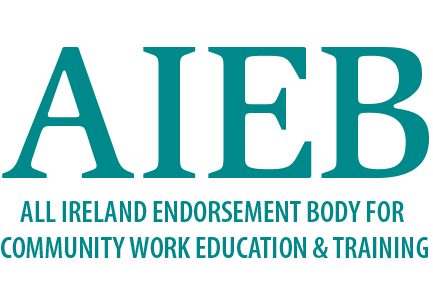 Master of Social Science Community and Youth Work programme, commencing November 2023.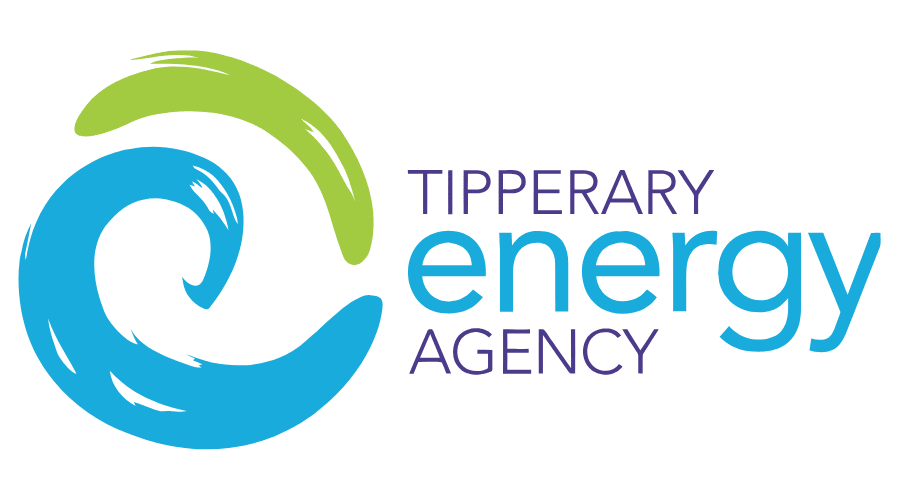 Certificate in Community Energy Development 
This 24-week level 6 programme costs €867 (reduced from €1700) and is aimed at those involved in community energy initiatives.
The aim of the programme is to develop the knowledge and skills of learners to be able to identify and develop appropriate sustainable energy investment opportunities in their communities, by developing their knowledge of sustainable energy technologies/solutions, relevant funding opportunities and project development techniques.
This programme aimed at people from (urban/rural) communities interested in the development of sustainable energy projects and those who are involved in supporting communities to develop sustainable energy projects.
The aim of the programme is to develop the knowledge and skills of learners to be able to identify and develop appropriate sustainable energy investment opportunities in their communities, by developing their knowledge of sustainable energy technologies/solutions, relevant funding opportunities and project development techniques.
For more information visit  https://dasbe.ie/all-programmes/certificate-in-community-energy-development/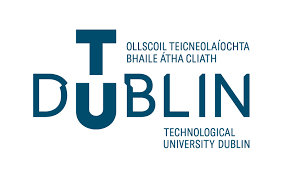 Social Economy Enterprise Module
The module will provide students with: a thorough understanding of what constitutes the social economy enterprise sector, the challenges the sector faces, the contribution it can make in addressing a range of societal issues and the supports required and provided to strengthen the sector's development (A detailed prospectus will be provided)
The module will be delivered via a combination of online and onsite lectures in TU Dublin, Bolton Street. It will balance theory and practice and provide students with an understanding of the skills required to develop and sustain vibrant social economy enterprises.
Starting in October 2023, the module will conclude in May 2024. Staff and volunteers of social economy enterprises, staff of local development companies and relevant state agencies.
Each student will be required to complete an individual assignment and participate in a group project.
Students who successfully complete the module will gain 10 ECT credits. These can go towards obtaining a certificate social economy enterprise development and MSc in local development and innovation. Entry Requirements: An honours Bachelor Degree in any relevant discipline is required. However eligible candidates may be interviewed where work/career experience is being considered in lieu of academic qualifications.
For further information contact: Dr. Gerard Doyle, Module Co-ordinator Gerard.doyle@tudublin.ie or visit www.tudublin.ie
Fee: €850

Ecosystem Restoration for Community Groups
In this course we will explore how you can and your community group can play your part to mitigate climate change and biodiversity loss by creating systems that sequester carbon, builds biodiversity and restores the ecosystem that you are part.
The course will mix theory with practical hands on work. It will give participants the knowledge and inspiration to transform the community space that you work with.
In this course we will learn
Ecosystem restoration
Soil building and natural cycles
Introduction to Permaculture design
Building biodiversity
Creating resilient and regenerative edible landscapes
Creating Acks (Acts of Restorative kindness)
Who is this course for?
This course is for people involved in community groups that have access or look after pieces of land. Examples might be a Tidy Town group, a GAA club and housing co-op or any other group that wants to learn new skills around land management.
For more information and to book your place visit Ecosystem Restoration for community groups – 26th and 27th August – Síolta Chroí (sioltachroi.ie)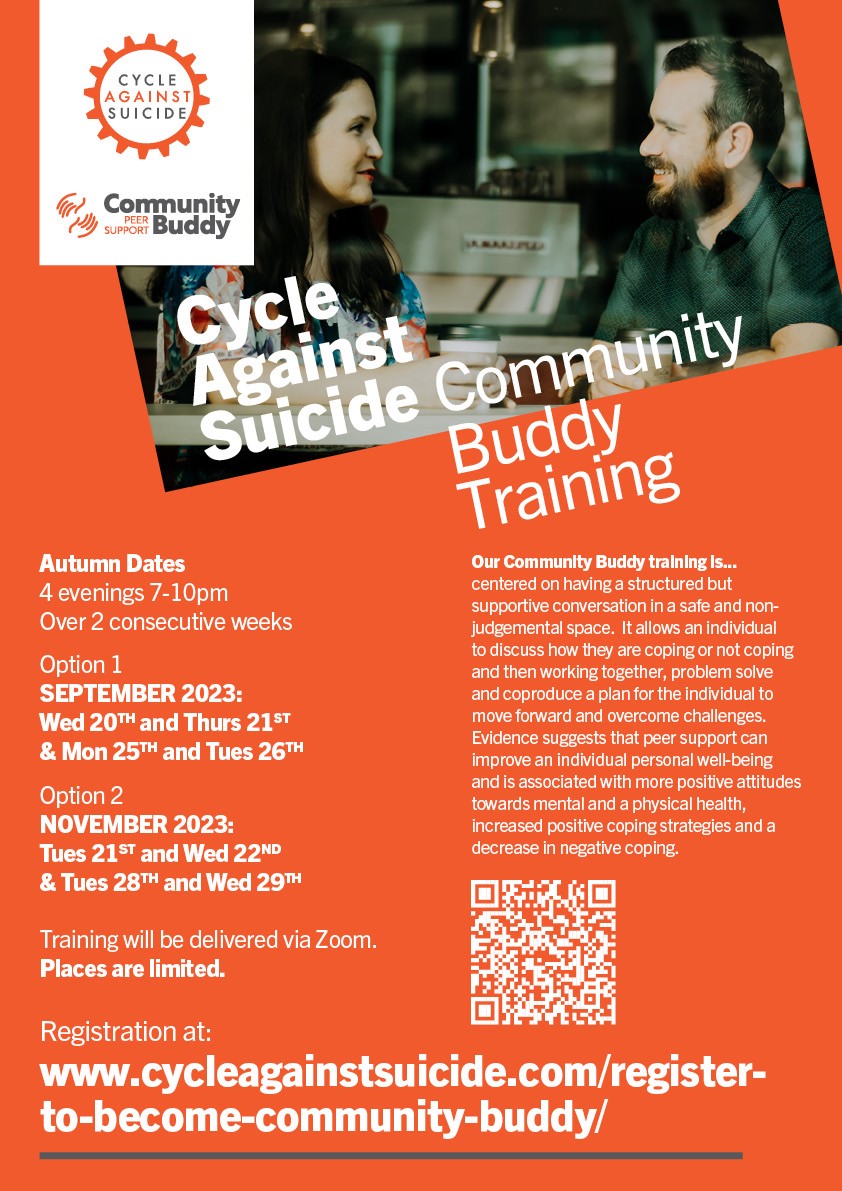 DUMP (Dispose of Unused Medicines Properly)
What is the DUMP Campaign?
Organised by the HSE, South East Community Healthcare, the "Dispose of Unused Medicines Properly" (DUMP) campaign provides an opportunity for the general public to return unwanted or out of date medicines, to a designated centre, so that it can be disposed of safely and properly.
A FREE service to dispose of unused and out of date medicines. South Tipperary Vaccination Centre St. Luke's Hospital, Western Road, Clonmel E91 PR83
Friday 28th July, 11th August and 25th August from 10am to 3pm (Please note that medicines will only be accepted on the specified dates)
Medicines can accumulate in the home for a variety of reasons, people can often have large amounts of medicine at home. Whatever the reason, the HSE would urge householders to take this opportunity to dispose of unused or out of date prescription or over-the-counter medicines safely.
We will ensure that all medicines returned will be disposed of safely. Medicines not disposed of properly can have a harmful effect on our health and our environment.
For more information, please contact Tracy Nugent or Sarah Hearne 051 874013

Energy Communities Tipperary Cooperative looking for a volunteer energy saving champion for communities across Tipperary, Limerick and Clare to help us promote energy efficiency and reducing carbon emissions.
What is an Energy Saving Champion?
Energy Saving Champions are enthusiastic local volunteers dedicated to making a positive impact in their community. They can be Tidy Towns members, Eco Warriors, or anyone passionate about helping others in their community reduce their energy consumption.
How does an Energy Saving Champion help communities to reduce their carbon footprint and save money?
Energy Saving Champions will receive training from energy experts at Energy Communities Tipperary Cooperative. This training equips them with the knowledge and skills needed to engage with others and spread awareness about energy-saving practices. To facilitate this, we have developed toolkits designed to guide and support you in this endeavor.
Will all communities have an Energy Saving Champion?
Eventually we hope yes! But for now we are looking for champions to support the following communities around Tipperary, Limerick and Clare: Ballingarry, Birdhill, Burgess, Cappamore, Clonoulty, Rossmore, Cloughjordan, Cratloe, Drombane, Upperchurch, Kantoher, Kilcommon, Rearcross, Knockavilla, Donaskeigh, Littleton, Lorrha, Rathcabbin, Loughmore, Castleiney and Terryglass.
How can I get involved?
To become an Energy Saving Champion, simply reach out to Mona at Energy Communities Tipperary Cooperative (mona@ectc.ie). She will be more than happy to provide you with all the necessary information about the program and get you started on your journey as an Energy Saving Champion. Together, let's make a difference by empowering our communities to save energy, reduce their carbon footprint, and save money in the process.
For more information visit https://energycommunitiestipp.ie/esc/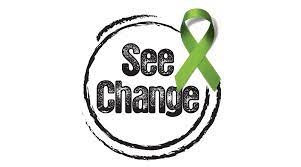 The Annual See Change Green Ribbon Campaign
The Annual See Change Green Ribbon Campaign will get underway again for the month of September. The aim of the Campaign is to get as many people as possible talking about mental health and to help end mental health stigma and discrimination.
This year's Green Ribbon Campaign is focused on the theme of 'Judgement' in the context of having a mental health difficulty or illness. Across the month, See Change will explore what mental health judgement is, where it shows up in society, how judgement impacts people with mental health difficulties, and what we can all do to help end the unfair judgement of ourselves and others. This campaign is sponsored by the HSE National Office for Suicide Prevention under Connecting for Life, Ireland's National Strategy to Reduce Suicide.
By wearing the Green Ribbon, the international symbol for mental health awareness, you can show others around you that you are committed to influencing positive change and that you are open to having a conversation about mental health.
If anyone would like Green Ribbons to wear throughout the campaign and to share within your organisation please contact sarah.hearne@hse.ie or call the office on 051 874 013 and See Change will send them to you.
Further information on the campaign can be found on Green-Ribbon-FAQs-2023.pdf (seechange.ie)

National Outdoor Recreation Strategy 2023-2027
Apply now for the #BeInclusive EU Sport Awards 2023
The #BeInclusive EU Sport Awards 2023 aim to reward and give visibility to the best projects that have successfully supported inclusion through sport.
The #BeInclusive EU Sport Awards recognise and celebrate the achievements of sport organisations working with
ethnic minorities
refugees
people with disabilities
youth groups at risk
any other group that faces challenging social circumstances
They also cover gender equality and promote women's participation to sport.
With its universal language, sport is a powerful tool to promote European values and peace. The awards aim to give visibility and support the dissemination of innovative ideas and best practices throughout Europe.
For more information and to apply visit Apply now for the #BeInclusive EU Sport Awards 2023 | Sport (europa.eu)
Public Service Announcements
Integrated Alcohol Service
The IAS Team works with adults aged 18 and over living in the Mid-West (Clare, Limerick and North Tipperary

We provide a confidential counselling, case management and key working service; working with people who are concerned about their alcohol use and are looking to make positive changes

Our work includes: Screenings, Key Working & Case Management, One to One Counselling, (Face to Face & Remote) Family & Concerned Person Support Work, Support Groups, Controlled Drinking and Work towards Abstinence. 

Access to the service is via drop-in screening, with service users self-referring. Referrals into the service from other professionals are not necessary

If you know someone who is concerned about their alcohol use, or would like to explore your own use and how to 




make positive changes, you can contact us on 061 492 016 to arrange a screening

Screenings are carried out over the phone and we can then work with the you face to face (and we will be working 




in sites across the Mid West) or via telephone/video counselling if that is more accessible

If you are curious about the service, but are not sure about what the right options are for you and how you use 




alcohol please contact us to discuss with a team member

Tipperary Together Newsletter
Find July's Together Tipperary newsletter here
If you or your community group would like to provide content to the next issue of this newsletter or add your organisation as a group that receives newsletter please email: tipperarytogether@tipperarycoco.ie 
Age Friendly Ireland Newsletter
Farming for Nature Latest Newsletter