Tipperary PPN July 2021 Newsletter
Sections:
1. PPN News & Members Corner
2. Active Public Consultations/Notices
3. Funding/ Grant Opportunities
4. Public Service Announcements, Training and Upcoming Local Events
Dear PPN Member;
In this months newsletter you will find public consultations, grant opportunities and many public services announcements.
Keep up the fantastic work in your communities,
Tipperary PPN Team
Active Public Consultations/Notices

Innovation in Politics European Awards 2021
Please find attached notice regarding the Innovation in Politics Award 2021
Talking Art Online
The Irish Museum of Modern Art (IMMA), in collaboration with the Department of Rural and Community Development, wishes to connect with groups or individuals in rural areas to participate in the free Programme of 'Talking Art Online' for adults.
This free programme aims to provide people with poor or no internet connection with the opportunity to take part in online artistic and cultural programmes through the free connectivity offered at their local Broadband Connection Point (BCP).
People from all over Ireland are invited to join us for this free online art experience via their local Broadband Connection Point.
The programme will take a closer look at selected artworks from the IMMA Collection and discuss IMMA exhibitions with our Visitor Engagement Team online. The programme is very conversation based and no previous experience is required. Selected Art works will be shown on screen and the group will be prompted to take a closer look and respond to the themes discussed in the art works. The programme offers an easy entry point to a variety of other free online programmes available at IMMA.
This free programme will take place on Wednesday August 18th from 11am-12pm. Participants wishing to take part must attend the session from a BCP.
The session will be led virtually through Zoom. Participants should have access to a computer, smart phone, or tablet with a camera. Internet connectivity will be provided at your local Broadband Connection Point. These free sessions are exclusive to participants attending from a BCP.
Booking is essential and places are offered on a first come first served basis.
To book your place please contact Catherine.abbott@imma.ie indicating your preferred session and the BCP you will be attending from. For more information about other IMMA programmes, please visit https://imma.ie/
You can find the details of Broadband Connection Points near you at https://myconnectedcommunity.ie/
Funding/ Grant Opportunities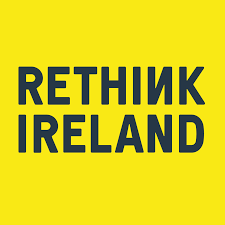 Social Enterprise Start-up Fund
Rethink Ireland is delighted to announce the opening of The Social Enterprise Start-up Fund. The €800,000 Fund will be delivered over two years: 2021 – 2022 and has been created by Rethink Ireland in partnership with the Department of Rural and Community Development via the Dormant Accounts Fund.
The fund seeks to support social enterprises at the start-up / early stage of their life cycle and will provide critical support to the most innovative and impactful start-up social enterprises across Ireland. Full details here
A social enterprise is a business that works primarily to improve the lives of people. Social enterprises are at the heart of facing the greatest social challenges in Ireland. The money they make from their work is used to grow what they do so that they can reach all the people in society who need their help. We believe there is a need to foster and invest in these social enterprises to allow them to grow and spread their solutions throughout the country.
What does the fund offer?
In 2021, the fund offers (up to) 25 Awardees:
Cash grants
A place on the Accelerator Programme
Business supports
Who can apply?
We invite applications from social enterprises that are at an early stage of their development and are looking to fully establish themselves in the market.
Applications are open until 1pm on Tuesday, August 3rd.
All queries relation to the fund should be sent to socialenterprise@rethinkireland.ie

Two Artist in the Community Scheme bursaries in 2021
Create is delighted to offer two Artist in the Community Scheme bursaries in 2021.
The first, themed on Collaborative Arts and Cultural Diversity, is offered in partnership with the Immigrant Council of Ireland, and is designed to support individual professional artists whose practice centres on collaboration with individuals or groups (non-arts professionals).
The AIC Bursary Award 2021: Collaborative Arts and Cultural Diversity specifically aims to support an individual professional artist working in collaborative socially engaged arts practice who has first-hand experience of displacement and/or is shaped by histories of intergenerational migration. For this bursary, candidates may or may not self-identify as refugee, migrant or otherwise through lived experience and/or second generational memories.
The purpose of the award is to support and nurture professional arts practice; it is aimed at an artist with a track record of working collaboratively with communities of place or interest. The bursary of €10,000 provides the selected artist with time and resources to carry out research and to engage with and reflect on their practice. More particularly, it allows the artist to consider key questions associated with their practice using collaborative methodologies.
The closing date for applications is 5pm, Monday the 16th of August.
For more information please visit www.create-ireland.ie

Minister Humphreys announces call for Category 2 applications to the €1 Billion Rural Regeneration and Development Fund
The Minister for Rural and Community Development, Heather Humphreys TD, has announced the third call for Category 2 applications to the €1 billion Rural Regeneration and Development Fund.
This Fund will support landmark regeneration projects across the country that will breathe new life into rural towns and villages.
Communities are being urged to put forward projects that will drive economic growth and footfall, combat dereliction, regenerate town centre and heritage buildings, develop pedestrian zones and outdoor spaces and make rural towns more attractive places to live, work and raise a family.
There will also be a strong focus on developing remote working facilities such as digital and enterprise communities, as well as e-learning, cultural and community spaces.
The Rural Regeneration and Development Fund is a key component of Our Rural Future – the Government's ambitious five year policy for Rural Ireland.
The €1 billion Fund is also part of the Department's Rural Development Investment Programme, which is funded under Project Ireland 2040.
Projects that will be funded under Category 2 are those that require significant development before they reach the stage of being shovel ready.
They will be projects that can revitalise our towns and villages and attract people back to live and work in rural area – key objectives of Our Rural Future
To date, the Fund has delivered €249 million for 164 projects worth a total of €338 million across the country
Applications should be submitted electronically to rrdf@drcd.gov.ie
The deadline for the receipt of applications is 12 noon on Friday, 30th July 2021.
Full details are available on gov.ie
Public Service Announcements, Training and Upcoming Local Events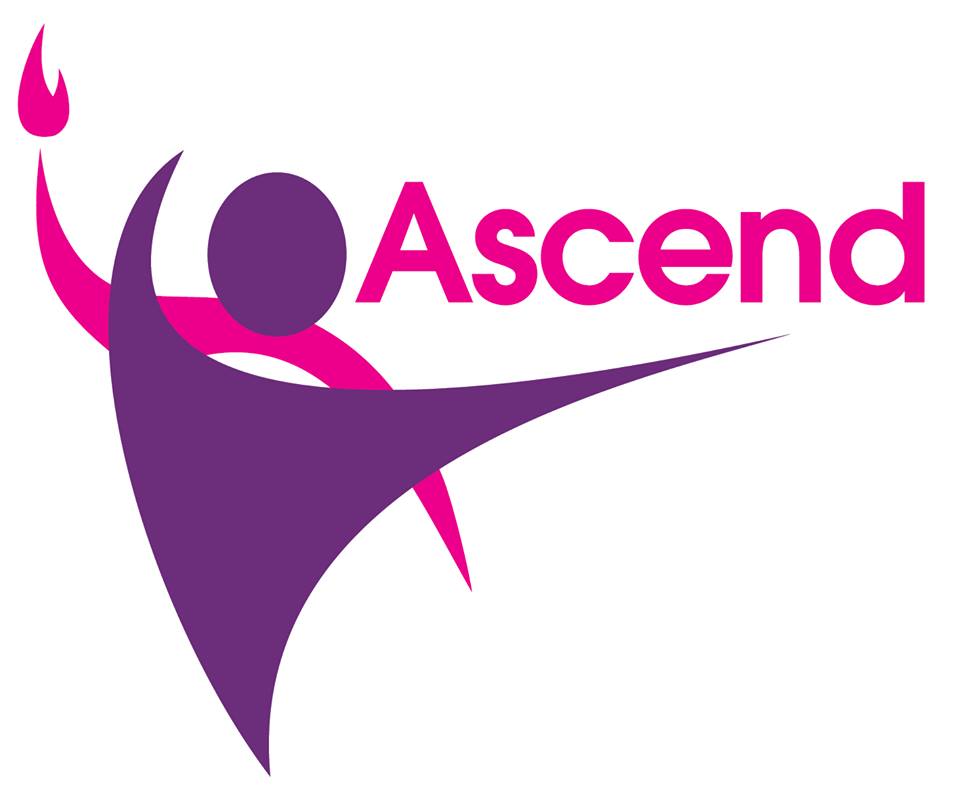 Ascend Domestic Abuse Service for Women, North Tipperary- Healthy Relationships Trainer
NTDC invites applications for a Healthy Relationships Trainer, fixed duration with responsibility for delivering the Healthy Relationships Programme in Secondary Schools in the North Tipperary area.
The successful candidate will have:
A recognised third level qualification in a related field, and
Experience of delivering training and working with young people.
Facilitation and Group work skills.
Full driving license and computer skills
Garda vetting will apply to this post
This post is funded by Healthy Ireland with a fixed duration until the end of 2021. A Tutor rate will be payable for this post. Short-listing of candidates may apply. A panel may be formed from which future positions may be filled.
Closing date for application Friday 30th July 2021 at 5.00pm.
For an application form and job specification please visit www.ntdc.ie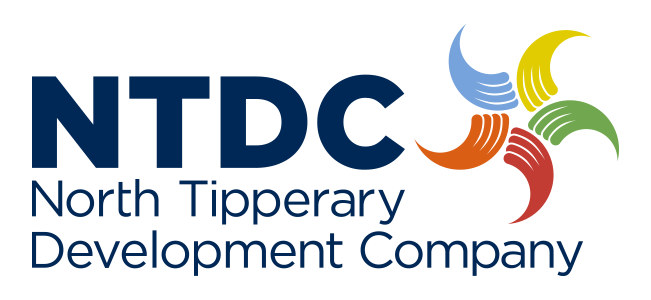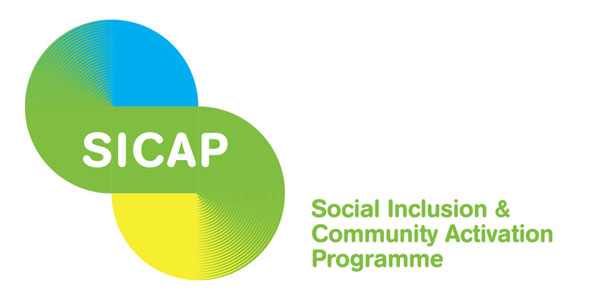 SICAP Community Based workshops in July 2021
This is a FREE to attend if you are volunteering or involved in a volunteer-based organisation or volunteer led group in Tipperary.
The Annual Report – July 29th at 2.30pm
Your Annual Report is the story of your organisation. This two hour workshop will cover how to make it interesting and factual at the same time. We will cover all the necessary content such as:
The Chairperson's report
The legal structure of your organisation
The organisations' purpose and key objectives
The role of staff and volunteers
How do you measure the impact of your organisation?
What challenges did you face during the year and how did you overcome them
We'll also look at the softer side of the report such as infographics, pictures and testimonials from your service users.
Click HERE if looking to register your interest.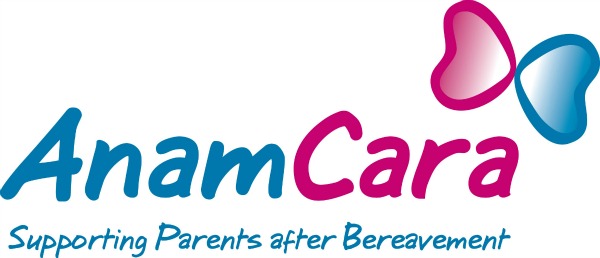 AnamCara meeting
With that in mind our next meeting for Munster parents living with no surviving children is taking place on Thursday 29th July at 7pm via Zoom. This meeting is hosted by Helen Murphy.
It gives these parents who are grieving the loss of their only child a space in which to connect with other parents who are sadly on the same journey. During a recent survey one parent from this group said;
"I can honestly say that I never felt more at ease than in the company of this group of parents who have also experienced the death of their only child, There was no judgement and no one was afraid to talk of their children's lives and deaths for fear of upsetting the other"
If you know any bereaved parents living with no surviving children who would like to join this meeting please get them to contact us on 085 288 8888 or info@anamcara.ie. As always Anam Cara offer their services free of charge for as long as needed.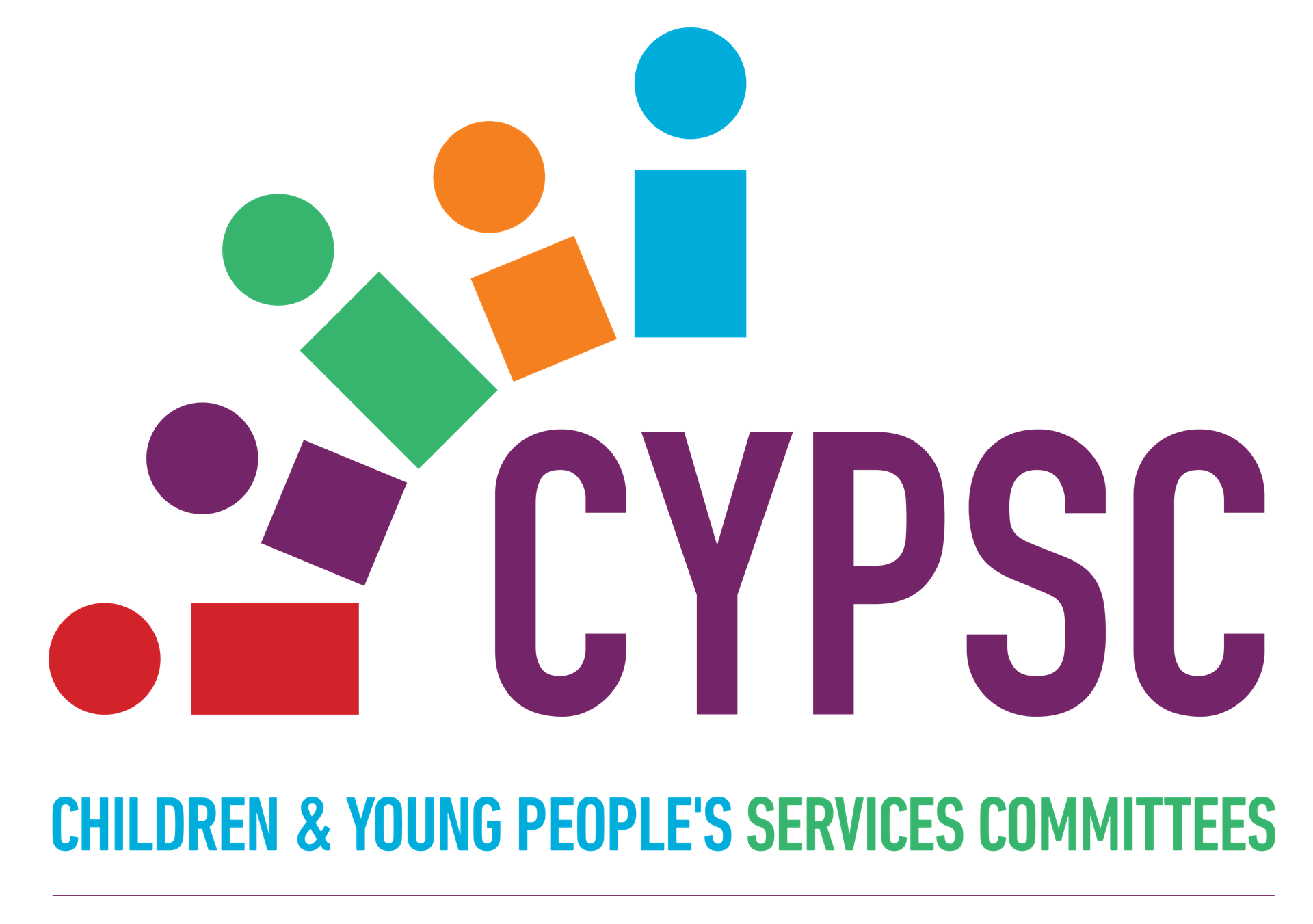 Tipperary CYPSC Parent Support Calendar and Parenting Programmes Information Sheet
Please find the current edition of the Tipperary CYPSC Parent Support calendar attached and also attached is a fact sheet with further information about the programmes and links to websites.

Property Marking Training 
The Property marking machine works by etching or engraving the property owner's unique Eircode onto the property. This machine can mark almost any form of property from a trailer or lawnmower to an ipad or computer.
The machine is used as part of a community led safety programme. Tipperary County Council will shortly start loaning the machine out to community groups for marking within their locality. Property is less likely to be stolen from these areas given the increased potential for detection of stolen property.
Tipperary County Council is now seeking Expressions Of Interest from committees/groups interested in being trained on the use of this machine.
There will be no charge to participating community groups and we expect that there will be demand for the training and that it will be oversubscribed. The first 5 community groups per MD will book their place on the training. Other community groups will be put on a waiting list.
To register your Interest in this training please complete and return the expression of interest application form to jpc@tipperarycoco.ie including marking machine training in the email title.
The closing date for the receipt of the EOI is 5pm on the 6th of August.
It is planned to carry out the training in September assuming the current level of restrictions.
For more information please visit Property Marking Machine Training | www.tipperarycoco.ie
Environment and Climate Action Repair & Reuse Directory
Environment and Climate Action have recently compiled a Repair & Reuse Directory for all service providers that offer repair and reuse services as part of their business. This is part of waste prevention initiative in an effort to encourage people to repair or reuse items rather than throw them away.  It is hoped that this prevention initiative will raise awareness about the economic and environmental benefits of reusing everyday items and materials that would otherwise go to waste.
Repair & Reuse Directory is available at www.tipperarycoco.ie
To celebrate this launch, Environment and Climate Action are running an upcycle challenge in which we are challenging people to use their imagination an create something new out of something old to breathe new life into an old or unwanted item or material.
So, if you can find something old and renovate it or turn it into something completely different but still reusable, then we want to see it!! Whether its painting an old piece of furniture, decorating a wine bottle to use as a candlestick holder – (the sky is the limit Folks), whatever, it is, we want to see it given a second life. Great prizes guaranteed
Competition closes 30th July, 2021 and winners will be announced on Friday, 13th August, 2021.
For further details: https://www.tipperarycoco.ie/forms/cycling-challenge-repair-directory-environment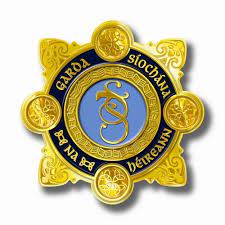 This message is to alert you to a Phone Scam involving fraudsters claiming to be members of An Garda Síochána.
Please be vigilant and alert your family, friends, colleagues and others in your networks and communities to help to protect everyone from this type of crime.
As I'm sure you are aware, in recent days Gardaí have received reports of people receiving phone calls from fraudsters claiming to be members of An Garda Síochána. The number calling appears to be the phone number of a genuine Garda station.
There are several stages to these scam calls –
The person receiving the call is subjected to a pre-recorded or automated message that prompts them to select an option.
The person is then put through to a person alleging to be a member of An Garda Síochána.
The scammer either looks for personal information or informs the person that their details have been involved or linked to a crime.
After giving over personal details the victim receives a follow up call from another scammer seeking more details on behalf of An Garda Síochána (This call appears to be coming from a genuine Garda station number).
An Garda Síochána will never make contact with members of the public in this fashion. Most members of the public realise these type of calls are not legitimate and do not engage with the scammers.
However, we at An Garda Síochána appreciates that a section of society may have very little to no previous interaction with An Garda Síochána and may be more susceptible to this type of fraud.
With this in mind the Garda National Diversity and Integration Unit have decided to reach out through our various networks to highlight this scam to all.
On receipt of these communications, the advice of An Garda Síochána is as follows:
Do not engage with the caller.
Do not return the call.
Do not follow the automated instructions – Do not press 1 etc.
Never transfer money.
Never disclose personal or financial information.
Hang up and end the call.
Whilst the scammers may change their stories and methods, their goal is always the same – they want to access your sensitive information and get their hands on your money. Gardaí are urging the public to spread the word of fraud prevention as people continue to fall victim to scams on a daily basis.  In many cases the subsequent call from the fraudsters appears to provide reassurance to the victim that this is a legitimate call, which it is not.
If you believe you may have fallen victim to this scam, contact your financial institution and report the matter to your local Garda station.

Recovery College South East – Online Recovery Education Programme
Recovery College South East are offering a series of 'stand alone' workshops that deal with specific issues related to maintaining good mental health. The 8 workshops are interrelated yet separate, and allow participants to attend one, more or all of them, depending on your choice and availability. The workshops are aimed around how best to nourish and preserve our own emotional well-being, and nurture positive mental health. There will be learning opportunity  in each workshop and some time for participant discussion
Resilience via Zoom, Tuesday 3rd August from 11am-12pm
Resilience gives people the strength to tackle problems head-on, overcome adversity, and move on with their lives. Resilience is something that you can build in yourself. Resilience involves the ability to recover and rebound from challenges and setbacks. Being resilient can be important for helping people deal with a variety of problems and bounce back from life's setbacks and challenges. There are steps that you can take to become more resilient. This 60-minute workshop will give you some practical tips on how we can become more resilience and cope better with life's challenges.
Compassionate Mind via Zoom, Tuesday 10th August from 11am-12pm 
Compassion focused mindfulness practice specifically looks at cultivating and fostering a kinder, more soothing approach to deal with difficult emotions and self-criticism. This 60 minute workshop will show you how to cultivate and grow self compassion in your everyday life, to counteract challenging emotions and thoughts.
Dealing with Worry via Zoom, Tuesday 17th August from 11am-12pm
 Worry is a normal emotion, everyone worries to some degree. There is no right or wrong amount of worry. However, worry becomes a problem when it gets in the way of you doing what you want to do, affecting your day to day life, takes over and becomes over whelming.
This 60-minute workshop will give you the practical tools to help you manage worries.
10 Keys to Happier Living via Zoom, Tuesday 24th August from 11am-12pm
" Happiness is not something ready-made, it comes from your own actions" (Dalai Lama) We all want to lead a happy life; our actions and our choices can affect our happiness. This 60-minute workshop will look at practical tips in which you can take control of your own wellbeing and happiness, by incorporating the ten keys to happier living into everyday life.
Changing Habits via Zoom, Tuesday 31st August from 11am-12pm 
Have you ever stopped to think about your habits or how they impact your daily life? While some habits can be detrimental, such as wasting an hour on Twitter when you should be studying, others can be great to have around. Learning to brush your teeth when you were young helps you have good dental health when you are older. However, everyone has some habits they would like to change and by breaking down the cycle of a habit, you can identify what triggers the routine and begin to address what really needs to change. This 60-minute workshop will help you better understand habit formation and provide you with some practical tips on  how to create and maintain beneficial habits
To join any of these courses please text 086 1746330 or email recoverycollegesoutheast@gmail.com your name, email address and the name, date and time of the workshops.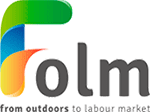 We are delighted to inform you that FOLM "From Outdoors to Labour Market" are looking for any young people who are 18-29 years of age, and currently not in full time employment, education, or training.
The next group in North. Tipperary will start with their OL week from the 30.08. – 03.09.2021.
FOLM is a personal development programme with a 5-day outdoor learning phase (daily from 10am to 4pm) followed by 5 weeks of professional coaching and 6 months of mentoring. The Outdoor Learning programme gives participants an opportunity to explore their local area, while learning technical skills such as navigation, bushcraft and foraging, as well as exploring their own future goals. On day 4 we organise a trip to a local mountain in order to have this physical challenge and to tie together all the skills learned. The programme is completely free of charge! I have an application form attached above for anyone who may be interested.  
Please feel free to share our Facebook post on your page: https://www.facebook.com/folmlit/photos/a.108447180640416/358038795681252
In this interview you can get to know the programme better: https://youtu.be/zKGLAwnkjBc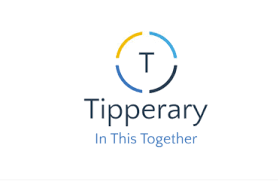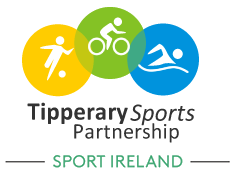 International AFLW player and Dual County Player Orla O Dwyer Launches the 2021 Tipperary Mini Marathon Women's Virtual 10k
Tipperary Sports Partnership are delighted to announce that this year's Tipperary Mini Marathon Women's Virtual 10k will take place over the weekend 25th-26th September 2021 and will take place during European Week of Sport. Cashel Native and International women's AFLW player and dual County player Orla O Dwyer took time out from her training to launch this year's event.
The Mini Marathon aims to provide an opportunity for females to participate in a female only event and is open to walkers, joggers and runners of all abilities over the age of 18.
Similar to last year it will be a free virtual event which will allow participants to pick their own 10k route and their own start time to complete the event on either Saturday 25th or Sunday 26th September.  Participants can run on their own or with small groups adhering to the HSE guidelines. Registration can be completed via on www.tippminimarathon.ie
At the launch, Orla the 2nd only Irish person to win an AFLW Grand Final expressed her delight to launch the 2021 Tipperary Women's Virtual 10k Event while at home in her native County. Orla commented "this is a great opportunity for women of all ages and abilities to get out and get active while having fun, the fact that this years event is Virtual gives women the chance to complete the 10K wherever they are I will be taking part and joining all the other participants on the weekend of the 25th and 26th of September by completing my 10k in Australia and I would like to wish all the participants the very best of luck, especially those who are walking or running their first 10k'
Even though this year's event is a virtual it still provides a great opportunity for participants to raise funds for their own local charities and there is a charitable donation of €200 to the largest group raising funds for charitable causes. All participants will receive a race medallion and souvenir once they register online and complete their 10k.
The Event is funded through Sports Ireland's Women in Sport Programme and event partners/supporters include Tipperary Sports Partnership, Tipperary Athletic County Board, Clonmel Athletics Club and Tipperary County Council.
If you wish to update the contact details, we have held for your group and guarantee up to date information please email details to coordinator@ppntipperary.ie
*If you no longer wish to be a member of PPN Tipperary and would like to unsubscribe please email coordinator@ppntipperary.ie
(Please note that by unsubscribing your group will no longer receive further first hand information in regards to Funding/Grants/Events/ Information etc that may be of help to your organisation)*