Tipperary PPN January Newsletter 2023
New PPN Secretariat Rep Call
Join Us at the PPN!
Happy New Year, everyone, including the Chinese Year of the Rabbit! We are almost coming out of the first month of 2023 already. Time is flying. We hope you are having a smooth journey in January so far.
Here at the PPN, we are planning and looking at how to work with our members to make this a great year.
Post-Covid times at the PPN means more opportunities for meeting you. The community groups, networking with each other, in-person training, visiting our office in Thurles for a cuppa, getting back to knowing each other, don't be a stranger.
I'm (Ruth) only 18 months in the job after Avril went and feel I've only met such a small percentage of you yet……
Of course, it isn't just Sharon and I doing all the work. Behind the scenes, we have our strong and supportive Secretariat….and there are vacancies on this board.
But what is a Secretariat?
The PPN Secretariat is an important part of the PPN. It is the administrative arm and takes its direction from the Plenary (This is the all Member Groups meetings, the last one was in Cabragh).
The Secretariat is made up of Member Group representatives from each of the three Colleges (Community and Voluntary, Social Inclusion and Environmental) in each of the five municipal districts (MDs) in County Tipperary. That is fifteen members in all.
The role of the Secretariat is to makes sure that the decisions taken by the Plenary, the operational decision-making body of the PPN, are carried out.
The current vacancies are, mostly, unfortunately, due to three amazing members leaving last December, as they have completed their full current term of office that is possible. The term is for four years but a member can stay on for a second term (eight years in all) if they wish.
We would like to sincerely thank Sean O'Farrell, JJ O'Sullivan and Charles Stanley-Smith for their hard work and commitment in the Tipperary PPN and wish them all the best in the world.
These are the current vacancies:
Clonmel – Community & Voluntary seat 
Nenagh – Environmental seat and Social Inclusion seat 
Thurles- Environmental seat and Community & Voluntary seat
The other two of the five municipal districts have the full complement of their rep seats filled for now. Terms of office are staggered so opportunities will arise as the reps completes their term(s) and we will keep you informed in the county.
Once we have seats filled, we are going to introduce you to the Secretariat members, one by one, in the monthly newsletter, so they are familiar to you at PPN events to chat to etc.
So, if you or your community group are interested in any of the seats available, in the Clonmel, Nenagh or Thurles MDs, talk about it in your group and next week we will be sending out the relevant links to nominate your group member to go forward to the vacant MD and college seat on the Tipperary PPN Secretariat. Click on the link, fill in the nomination form and let the process begin!
Congratulations, Cillian!
One of our Tipperary Sports Partnership Indoor Sports reps, Cillian Dunne, was honoured by Tipperary United Sports Panel at an awards ceremony at the Talbot Hotel in Clonmel!
Please read the link below to see why Cillian completely deserves this accolade. 
Thank you, Cillian, for giving your commitment, also, to your PPN rep role on the Tipperary Sports Partnership
Cillian Dunne will be honoured by Tipperary United Sports Panel at awards ceremony
This project aims to explore energy decision making and how consumers can be helped to make more energy efficient decisions when choosing home appliances. 
The EVIDENT project is exploring the factors which impact an individuals' decision making around energy use. (learn more at the project website)
As part of this project, this study seeks to understand how factors such as financial literacy, environmental literacy might impact energy decision making. Through this, the EVIDENT project hopes to better understand how to support individuals to make better energy decisions and contribute to policies that promote energy efficiency.
To complete the survey visit https://tcdecon.qualtrics.com/jfe/form/SV_6Sth4pFiEzK7Rtk

EirGrid have prepared a Draft Strategic Environmental Assessment (SEA) Scoping Report in relation to the Grid Implementation Plan 2023 – 2028.
EirGrid is the national electricity Transmission System Operator (TSO) with responsibility for the making of certain energy plans. EirGrid is reviewing the existing Grid Implementation Plan (IP) 2017-2022 for the Electricity Transmission System in Ireland and will prepare a new Grid Implementation Plan for 2023-2028.
Further information is available here: https://consult.eirgrid.ie/consultation/strategic-environmental-assessment-eirgrid-grid-implementation-plan-2023-2028-sea-scope-consultation
Consultation submissions are open until Monday 30th January 2023.
A social policy report, published by the Citizens Information Board (CIB) and the Disability Federation of Ireland (DFI), has found that people with disabilities face significant challenges when it comes to finding a suitable home to live in.
The new report entitled The Right Home: the Housing Needs of People with Disabilities was launched on behalf of CIB and DFI by Minister of State for Housing Peter Burke at an online event which was attended by a broad audience of disability organisations and disabled individuals, housing organisations, the National Disability Authority, the National Advocacy Service, Citizens Information Services, local government and statutory agencies, amongst others.
To see the full report visit https://www.disability-federation.ie/publications/the-right-home-the-housing-needs-of-people-with-di/full-text/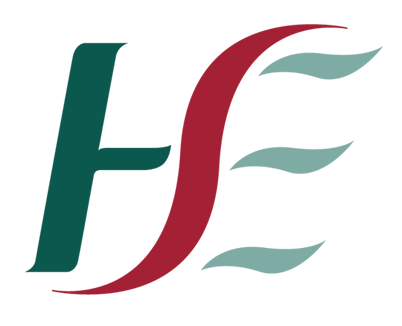 Age & Opportunity's Bealtaine Festival is delighted to announce the National Arts in Nursing Homes Day Award, in partnership with Nursing Homes Ireland, is returning and is now open for 2023.
We invite applications from care settings who wish to facilitate their residents' artistic and creative expression by organising interactive and engaging arts workshops, sessions and events. The project will culminate in a festival event to be presented as part of our second ever National Arts in Nursing Homes Day that will take place Friday 26th May during the Bealtaine Festival 2023.
One award of €1,000 and two awards of €500 will be made to three successful applicants to coincide with the annual National Arts in Nursing Homes Day.
Please read the guidelines here before submitting your application form.
Deadline: 5pm, Friday February 24th 2023.
Age & Opportunity's Bealtaine Festival wishes to recognise two innovative grass roots arts projects through the Bealtaine Hero Award.
We invite applications from individuals and / or organisations who wish to create an exciting new festival event (which may be online, blended or in-person) to be presented during the Bealtaine Festival 2022.  We especially invite members of marginalised or underrepresented groups to apply.
Two awards of €500 will be made to the two successful applicants. Please read the guidelines here before submitting your application form.
Capparoe Women's Shed Christmas party night held on 6th January Nollaig na mBan. It was there first night out and a fabulous night was had singing and dancing.  Sarah Fogarty (Chairperson) Kathryn Ryan (Secretary) and Geraldine Cunneen (Treasurer). A great night had by all.
Capparoe Women's Shed, Nenagh, Co Tipperary is a space where women can come together at any life style to engage and connect with other women. They are team of women  that have different background, skills and interests, focus on creating activities that we want to do together. There goal is to reduce isolation and increase connection and have fun.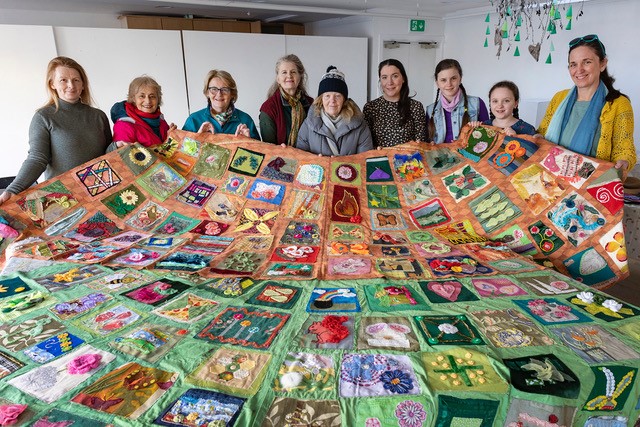 A collaborative textile art project and community procession to celebrate the inaugural Saint Brigid's bank holiday.
Inspired by the story of the cloak being stretched to cover the fields claimed from the King of Leinster on which St Brigid built her first monastery, textile artist Theresia Guschlbauer, in collaboration with over 80 Tipperary women, has created a giant cloak which will be unveiled in Clonmel on Sunday Feb 5th to mark the occasion of the new national holiday in Ireland.
Responding to an open call from Guschlbauer made last October, women and girls of all background, experience and skills have stitched, collaged, painted, knitted, crocheted, and embroidered patches of fabric. The 'Field patches' provided Tipperary women an opportunity to contribute their own unique and richly meaningful crafted piece(s) to participate in celebrating the spirit and symbolic values of Brigid, the Celtic Goddess and Irish Saint.
These patches have been collected and stitched together to create a majestic cloak that is over 30 square meters. The cloak will be unveiled in a torch-lit procession on Sunday 5th February leaving from the West Gate at 5pm. It will be worn by stilt-walking artist Dee Tierney surrounded by makers and supporters who will carry the large garment and train. The procession will make its way through the town centre past the historic Town Hall building unto the new Kickham Barracks Plaza for a final performance with Spoken Word artist Catherine McVicker and singer Breege Phelan who will perform an invocation to the Goddess Brigid. This will be followed by the presentation to Clonmel Mayor of a Brigid's cross to be hung in the municipal building for the coming year to bring prosperity, health and wellbeing to the citizens of the town.
In conceiving of the cloak project, Guschlbauer wanted it to be a meditation and celebration of the fertility and regenerative powers of Irish women and of the Irish land and Sliabh nà mhan , the nearby Mountain of the Women. Artistically, she drew inspiration from the stained-glass work of Irish artist Harry Clarke and from the painting of her Austrian compatriot Gustav Klimt. Commenting on the project, she said that she wanted "to reflect the diverse and textured land that surrounds us and its community of women whose backgrounds, life stories and wisdom will be reflected in the multifaceted cloak made nearly entirely from patches of previously loved material".
The project is funded by a Creative Ireland grant and produced by 2cando Arts and Ten 42 Productions. Special thanks to Hearn's Hotel, the South Tipperary Arts Centre and Clonmel Applefest for their support.
Funding & Grant Opportunities
Tipperary Festivals and Events Grant Scheme 2023
Tipperary Festivals and Events Grant Scheme 2023 is now open.
Festivals and events are crucial to the fabric of life in County Tipperary and they deliver a range of economic, social and cultural benefits. They entertain, they celebrate our communities, showcase our villages and towns and are often an expression of identity and place. They represent arts, cultural, heritage and sporting assets and make a positive contribution in influencing the perception of County Tipperary.
Tipperary County Council aims to promote and support local festivals throughout the County that are not solely commercially focused, to support and assist those events that have a tourism/cultural/artistic/sporting or community focus and which contribute significantly to quality of life.
Applications from events which are new or emerging and show signs of future potential to develop and can demonstrate that they link in with the objectives of Tipperary County Council are encouraged. It is important that these events are supported as they will promote and encourage innovation and creativity and may have the potential to scale up over time to become premier events. The purpose of this category is to enable an event which emerges mid-year (after the festival deadline for that year) to seek support on an exceptional basis. A festival or event may only apply to this category in its first year. Organisers of such events should contact festivals@tipperarycoco.ie to seek further information.
For more information visit https://www.tipperarycoco.ie/content/tipperary-festivals-events-grant-scheme-2023
Please also note that the deadline for applications is 12 noon Tuesday 31st January 2023.
Small grants in the range of €500 to €2500 are provided to help groups with running costs and rising energy bills or insurance.
Applications from groups supporting rural pursuits and activities welcome groups can also use the funding to carry out small upgrade works and to purchase equipment to support their activities such as laptops and printers, lawnmowers, training equipment, etc
For more information and to apply please visit https://www.tipperarycoco.ie/community/community-support-scheme/community-support-fund
Please also note that the deadline for applications is Tuesday 31st January 2023 at 5pm.
Shared Island Civic Society Fund is now open for applications.
The Shared Island Civic Society Fund is an initiative to promote practical North South cooperation and engagement across a range of sectors and themes, consistent with the objectives and commitments of the Good Friday Agreement.https://www.dfa.ie/about-us/funding/sharedislandcivicsocietyfund/
Please also note that the deadline for applications is Monday 27th February 2023.
Creative Communities Economic Action Fund 2023
The Creative Communities Economic Action Fund 2023 seeks to continue the work undertaken in the first round of funding to develop creative economies at local level. In particular we are asking local authorities, Local Enterprise Offices (LEOs) and their partners to support projects in the following sectors:
Design sectors including industrial design, product design, visual communications, graphic design, Ui/Ux (User-interface/User-experience) and interaction design, service design and strategic design;
Digital creative sectors including software design and games sectors; and
Content creation sectors including advertising and brand agencies, visual and audio-visual content for commercial social media, multimedia content for mobile applications ('apps'), and content for newer and emerging platforms such as AR/VR/XR.
A briefing note on the Creative Communities Economic Action Fund 2023 is available here.
There will be an online information session on 31st January 2023. To register please visit  here.
The closing date for applications is 28th February 2023. For more information visit Creative Ireland (submit.com)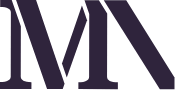 The Music Capital Scheme provides funding for the purchase of musical instruments to individual professional performing musicians and non-professional performing groups.
Established in 2008, the scheme is supported by the Department of Tourism, Culture, Arts, Gaeltacht, Sport and Media and managed by Music Network. The scheme is open to groups and musicians performing a wide range of musical styles, and to date more than €2 million has been awarded across two distinct awards. The instruments purchased through the scheme continue to make a significant impact on the quality of, and access to, music making and live music performance throughout Ireland.
The Music Capital Scheme 2022 is now open for applications. The deadline is 2pm, Tuesday 28th February 2023
For more information visit https://www.musicnetwork.ie/instrument-hub/music-capital-scheme
Community Water Fund 2023
Community groups seeking funding for projects on a local stream, river, lake, or coastal area can apply for funding under the 2023 Community Water Fund. Applications must be submitted by 7th February 2023.
The Department of Housing, Local Government, and Heritage funds LAWPRO to provide the Community Water Development Fund. This fund supports community groups to enhance the quality of local streams, rivers, lakes, and coastal areas. The fund has been in place since 2017, with growing interest year on year.
The Community Water Fund is open to all community and voluntary groups including not-for-profit Community and Voluntary Groups; Rural Networks; Urban Networks; Environmental Non-Government Organisations, Clubs, Associations or other appropriate bodies in the Republic of Ireland. Grants may range from €500 to €25,000.
Types of projects approved for funding include:
Awareness raising initiatives such as river clean ups, biodiversity information boards, citizen science workshops, outdoor classrooms, rainwater harvesting, and enhancement of wetlands

Preparation of local plans such as feasibility studies, habitat management plans, ecological surveys, and biodiversity action plans

River and habitat enhancement works such as planting of native species and hedgerow, pollinator friendly planting, river-bank stabilisation, fencing and riparian buffer zones.
For more information visit https://www.catchments.ie/community-water-fund-2023-webinar-for-communities-interested-in-applying-for-funding/?mc_cid=4d7b5f5bac&mc_eid=90473c526c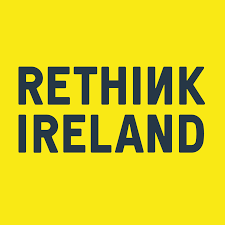 Community Water Fund 2023
Rethink Ireland is thrilled to announce the launch of our HeadStart Fund. This €3,000,000 Fund aims to support not-for-profit organisations that have an innovative approach to effecting positive mental health for young people aged 15-24, with a proven track record of impact and a vision to scale.
This three-year Fund was created in partnership with the Z Zurich Foundation and the HSE. Up to 10 awardees will receive a package of support, including:
A cash grant of up to a maximum of €69,330 per annum across 3 years 

A business supports package

A place on Rethink Ireland's capacity building Programme

Project performance management
We invite applications from not-for-profit organisations that work towards enhancing positive outcomes in mental health for their beneficiaries (young people aged 15-24) including but not limited to the areas of:
early intervention

well-being and resilience

confidence building

combatting depression/social anxiety/social isolation/loneliness/stress

community-wide approaches and tailored action for specific groups that have worse mental health outcomes including, but not limited to young people, women, ethnic minorities, and those facing socio-economic disadvantage within the target age range.
Closing date for application is 3rd of March 2023.
For more information please visit https://rethinkireland.ie/current_fund/the-headstart-fund/
Please also join us for our online Information Session on the HeadStart Fund on Wednesday, 8th February at 11am or Friday, 17th February at 1pm to hear more about this opportunity, ask your questions, and get some tips on writing an effective application.
Eating Disorders in Adolescence & Emerging Adulthood – Two Day Training Workshop 
Tipperary Rape Crisis Centre in conjunction with Blackfort Adolescent Gestalt Institute presents a Two-Day Training Workshop on Eating Disorders in Adolescence & Emerging Adulthood
27th & 28th March 2023 (Monday & Tuesday) in the Clonmel Park Hotel, Clonmel, Co Tipperary. (9.30 am-4.30 pm: Registration from 9:00 am on Monday 27th March 2023)
Today's adolescents are bombarded with shaming, unrealistic and confusing messages about weight, body shape and beauty. Bodies are machines to be managed and are a source of torture for many adolescents. This workshop will explore how the adolescent's relationship to body and food is a creative statement about how they feel about themselves and their world. Participants will develop an understanding of eating disorders specific to adolescence including anorexia nervosa, adolescent anorectic profile, bulimia nervosa, selective/ restrictive eating, food refusal & food phobia.
We will examine various aspects of this complex issue including:
The impact of eating disorders on adolescent development

Eating disorders & adolescent brain development

The adolescent's subjective experience through an eating disorder

Supporting the adolescent's meaning-making process

Supporting parents

Multi-agency work

Supporting the adolescent's recovery

Parental Involvement

Countertransference & clinical dilemmas
This 2-day training normally costs €320 however Tipperary Rape Crisis Centre is delighted to be able to offer the full 2 days training for only €200.
Please contact Catherine for a place on this course by emailing catherine@trcc.ie | www.blackfortinstitute.ie | www.trcc.ie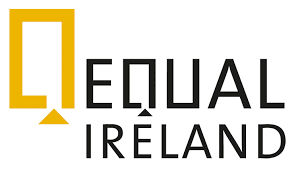 Eating Disorders in Adolescence & Emerging Adulthood – Two Day Training Workshop 
Since 2001, EQUAL Ireland is a registered charity and our mission is to change communities by providing opportunities for every adult to obtain a University Qualification. Our programmes in partnership with ATU and TUS are specifically aimed at adult learners who may be a long time out of education but who are practitioners or have experience working in business, social enterprise or community development.  This year equal Ireland has partnered with Inishowen Development Partnership. 
If you are interested please visit http://www.equalireland.ie/ or contact sinead@equalireland.ie
Closing date for completed applications is 1st February, 2023 
Course starts online Saturday the 4th of February 2023.
Free Online Mental Health & Wellbeing Workshop January 2023
Free Online Mental Health & Wellbeing Workshop January 2023 For anyone aged 18+ with an interest in mental health
Tuesday 31st January – Creativity for Wellbeing 2.00pm- 4.00pm
In this workshop, we will discuss how we can each tap into our creativity to enhance our daily lives and improve our wellbeing. We will explore how creative activities can support mental health and how we can overcome barriers to creativity. Inclused Creativity planner. All online workshops are 2 hours in duration
To book a place visit Eventbrite page: https://midwestaries.eventbrite.ie or contact Margaret Keane at margaret.keane9@hse.ie or Cillian Keane at cillian.keane@hse.ie 
CYPSC Parent Support Calendar For January- March 2023
Please find Children and Young Person Services committee (CYPSC) Parent Support calendar for January to March 2023 below.
This parent support calendar has information on parenting programmes delivered by agencies across County Tipperary.
Parenting supports calendar January – March
2023 series of online Workshops on Loss and Bereavement
A series of Workshops on Loss and Bereavement taking place online from January to June 2023 can be found by visiting https://hospicefoundation.ie/our-supports-services/education-training/bereavement-workshops/
Who are they for?
Professionals and volunteers who may wish to learn more about loss and bereavement and for those working with people who have experienced a major loss.
Our workshops are framed relative to the HSE palliative care competence framework at level two – for people whose work increasingly sees them engaging with people facing loss, bereavement and death. Specifically, the competence dimension for grief and loss; and the competence dimension for communication are of relevance to workshop content and learning outcomes.
Accreditation- Professional accreditation is under application from the Nursing and Midwifery Board of Ireland. If you have other accreditation needs please contact us. A certificate of participation/attendance at the workshops is available on request.
For more information and to book your place on any of the courses visit Bereavement Workshops – Irish Hospice Foundation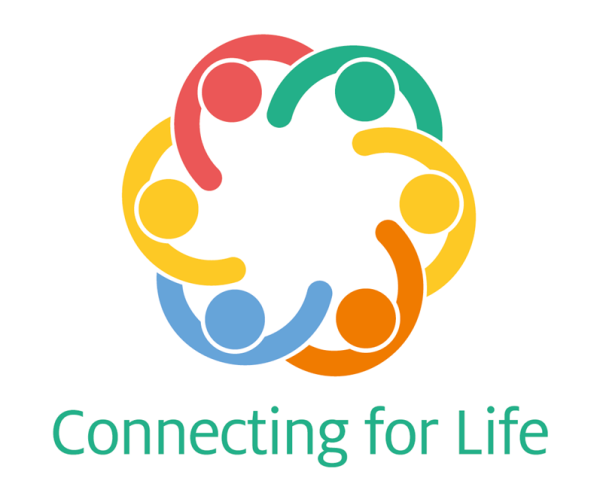 Suicide Prevention, Intervention & Suicide Bereavement Training
in the South East January to June 2023
Suicide Prevention, Intervention & Suicide Bereavement Training in the South East 
February 2023
Enniscorthy, Co. Wexford – Understanding Self-Harm Wednesday 8th 9:30am – 4:30pm
Waterford City-  ASIST Wednesday 22nd/ Thursday 23rd 9am – 5pm
Clonmel, Co. Tipperary-  safeTALK Tuesday 28th 9:30am – 1pm
March 2023
Clonmel  Co. Tipperary – ASIST Wednesday 22nd Thursday 23rd 9am – 5pm
Kilkenny –  safeTALK Wednesday 29th 9:30am – 1pm
April 2023
Enniscorthy, Co. Wexford – safeTALK Thursday 20th 9:30am – 1pm
Waterford City – ASIST Wednesday 26th /Thursday 27th 9am – 5pm
May 2023
Clonmel, Co. Tipperary – Understanding Self-Harm Thursday 11th 9:30am – 4:30pm
Waterford – safeTALK Tuesday 16th 9:30am – 1pm
Enniscorthy, Co. Wexford – ASIST Wednesday 24th/ Thursday 25th 9am – 5pm
June 2023
Waterford City –  ASIST Wednesday 14th Thursday 15th June  9am – 5pm
Kilkenny – safeTALK Wednesday 21st 9:30am – 1pm
For information on training for specific groups please contact us on 051 874013 or email trainingSRO@hse.ie or visit Thttps://bookwhen.com/sro#focus=ev-suf3-20230126093000
FREE creative art workshops to support children
FREE creative art workshops to support children, aged 8-12, with lifelong physical health conditions in living life to the full
Drawing, Painting, Puppetry, Sculpture, Film-making, Clay Modelling and more with a professional artist!
Make new friends, learn new skills and have fun this school mid-term break.
Join our 2 day art camps taking place in a location near you. "She enjoyed it so much…I felt so comfortable leaving her in such a safe environment." (Parent)
When & Where
Thursday 16th & Friday 17th February Morning and Afternoon Sessions
Limerick – Dooradoyle Library, Crescent Shopping Centre, Dooradoyle Rd, Limerick, V94 AP03
Nenagh – Tyone Community Centre, 2-14 Ormond Drive, Farnamurry, Nenagh, Co. Tippeary, E45 K309
How to Register Email hello@helium.ie to request a booking form. For any other queries please contact 083 010 3240. Parents/Guardians, please note: All places are subject to availability and are offered on a first come, first serve basis.
The Irish Cancer Prevention Network is hosting a free public webinar covering practical steps to reduce our cancer risk on Thursday 2nd of February from 1pm to 2pm ahead of World Cancer Day (4th February).
Learn how we can all take action to reduce cancer risk through a series of presentations and discussions with a panel of experts. Topics covered will include: Smoking tobacco and passive smoking, Vaccinations and HRT
Speaking at this year's webinar are:
Dr Paul Kavanagh, Consultant in Public Health Medicine with the HSE Tobacco Free Ireland Programme

Dr Treasa Kelleher, Specialist in Public Health Medicine, National Immunisation Office HSE

Prof Martin O'Sullivan, Consultant Surgeon, Cork University Hospital
Register to watch live or receive a link to watch the recorded webinar. To register click here https://zoom.us/webinar/register/WN_SiZEQRjQRh-HF86Z97fz_Q  
Community Safety Awareness Day and Fundraiser for Down Syndrome Ireland (Tipperary Branch) 

Bring your Bike & Use your EIRCODE for Theft Prevention & Traceability in 20 secs

Moyle Rovers, Fethard Rd, Clonmel E91 PN29 Sunday 29th January 2023 from 10am – 3pm

DONATE to Down Syndrome Tipperary

While waiting to get your Bike, Trike or High Nelly protected from Theft, Hop on the Interactive Shuttle from Road Safety Authority, where all ages can learn important and life-saving road safety messages through the car, motorbike & bicycle simulators.

Many Thanks to the Support of An Garda Siochana, Bike Marshals.ie, Clonmel Show Moyle Rovers, GAA, PropertyMarking.ie, Powerstown/Lisronagh Community Alert, RSA and Which Way Now Crew
Public Service Announcements
Age Friendly Ireland Newsletter
Tipperary Together Newsletter
Find Decembers Together Tipperary newsletter below. If you or your community group would like to provide content to the next issue of this newsletter or add your organisation as a group that receives newsletter please email: tipperarytogether@tipperarycoco.ie