Tipperary PPN January 2022 Newsletter
Sections:
1. PPN News & Members Corner
2. Funding/ Grant Opportunities
3. Public Service Announcements, Training and Upcoming Local Events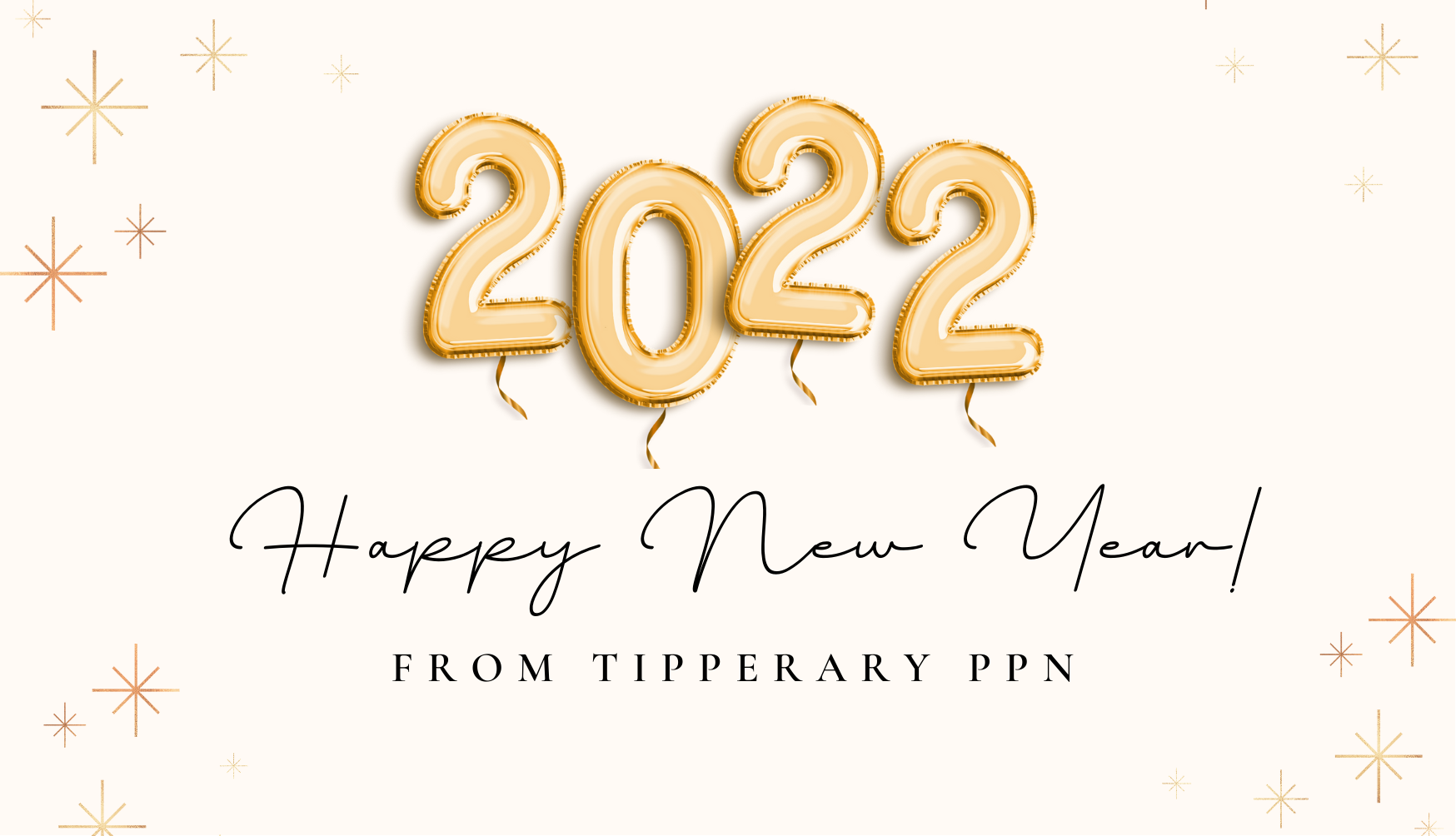 Myself (Ruth), Sharon and the Secretariat here at Tipperary PPN would like to wish everyone a Happy New Year this 2022!
This will be my first January in the role of the PPN coordinator. I am settling into the job and really hope to meet a lot more of you, our community group members this year, as the pandemic dies down, fingers crossed.
We seem to have a busy year ahead generally in the PPN and will be working with other organisations, like the County Council, on, for example, public consultations and events.
One of our first pieces of training this year has come from a need identified, both by our members, and also, by funders.
It is a Grant Application Writing workshop, on Thursday 10th February 2022 from 7pm-9pm. delivered by John Warren of JE Warren Consulting.
However, the response has been so huge that our first workshop is now fully booked up. So we have decided to run another Grant Application Writing workshop, on Thursday 3rd March 2022 from 7pm-9pm. To book you place for this workshop please visit https://www.eventbrite.ie/e/grant-application-writing-workshop-tickets-255239136127
Below are the objectives that can be achieved by attending this one evening course:
Understand the components of a grant opportunity and to recognise if a grant opportunity is suitable for your group.
Develop the attitude and skills needed to write competitive grant proposals successfully.
How to manage the challenges of writing a successful grant application.
Gain competence in writing typical grant components, including a statement of need, implementation strategies, monitoring & evaluation, classify outcomes & impact, budget attachments, and an executive summary.
Another upcoming event that the PPN is hosting soon is, for the PPN Environmental Pillar groups. This will be its second gathering at Cabragh Wetlands Environmental Education Centre on THIS Saturday 29th January at 10.30am-1pm
The Environmental & Climate Action Section of Tipperary County Council will be present, as well as the LEADER section of South Tipperary Development Company, to give information and updates on upcoming relevant consultations and funding opportunities. It is also a great chance for the PPN groups to network together and information share. This looks like becoming a regular quarterly event.
Funding/ Grant Opportunities

LEADER Funding 
LEADER funding is open for communities and enterprises who wish to carry out capital projects, feasibility studies or training.  Key themes are COVID Recovery, Climate Change, SMART Towns and Villages.  Grants from €5,000 to €200,000 available subject to criteria.
For more information contact info@stdc.ie or receptionho@ntdc.ie or visit www.stdc.ie

The 2022 National Grant Scheme for Sport and Physical Activity for Older People is now open for applications.
The 2022 National Grant Scheme aims to assist in the implementation of locally developed, well planned initiatives designed to increase participation in recreational sport and physical activity by older people.
These grants are available to all eligible local clubs, groups and organisations that promote increased participation in recreational sport or physical activity for older people as a main element of their activities. Funds permitting, grants awarded will be between €300 and €700 and may be allocated towards the cost of the eligible initiatives outlined on the grant form.
We recognise the impact that Covid 19 has had on older peoples' participation in sport and physical activity over the last 2 years. Therefore, within this 2022 Grant there are specific allocations aimed at encouraging older people back to sport and physical activity and their clubs. The same impact has been felt by those in care settings (both residential and day care settings) around the country so we are opening up the grant this year to both public and private nursing homes and day care centres.
How to Apply
Download your application form in Word format or Download your application form in PDF format.
Read the Terms and Conditions here before filling in your form.
Completed application forms must reach the email or postal address below by 12 noon on Friday the 25th February 2022.
Email your application to active.grants@ageandopportunity.ie (If emailing your application form it is not necessary to sign the application or send a hard copy.)
Or post to
Active National Grant Scheme for Sport and Physical Activity for Older People
Age & Opportunity
St Patrick's Hall,
Marino Institute of Education
Griffith Avenue,
Dublin 9

Tipperary Festivals and Events Grant Scheme 2022 is now open.
Festivals and events are crucial to the fabric of life in County Tipperary and they deliver a range of economic, social and cultural benefits. They entertain, they celebrate our communities, showcase our villages and towns and are often an expression of identity and place. They represent arts, cultural, heritage and sporting assets and make a positive contribution in influencing the perception of County Tipperary.
Tipperary County Council aims to promote and support local festivals throughout the County that are not solely commercially focused, to support and assist those events that have a tourism/cultural/artistic/sporting or community focus and which contribute significantly to quality of life.
Application Forms & Guidelines and more information are available at https://www.tipperarycoco.ie/content/tipperary-festivals-events-grant-scheme-2022
The deadline for submissions is 12 noon on Friday 11th February 2022.
Applications by email are preferable, please email artsoffice@tipperarycoco.ie if you post or deliver the applications so we can arrange to collect them.
Public Service Announcements, Training and Upcoming Local Events

Free Wildflower seeds and Trees for Schools /Tidy Towns
Environment & Climate Action Section has purchased a number of wildflower boxes and trees for Tidy Towns/Schools in Tipperary.
There will be different varieties of flowers in each box.  For maximum effect, please ensure that wildflowers are planted in 100 square metres of ground in soil that is suitable for wildflower planting ie, poor soil areas/unprotected areas.  These wild flowers will attract many different species of insects and bird life.   The best time for planting is April/May 2022.
Among the trees acquired are:
Mountain Ash, which will flower and have berries. Mountain Ash will not grow too tall or wide.
Alder Tree which is an excellent species in wet areas and have catkins throughout the year.
Silver Birch Tree which do not grow too big. These will be bare rooted saplings.
If your group is interested in acquiring some of these wild flowers/trees please complete application form below and return by email annmarie.clifford@tipperarycoco.ie or elizabeth.maher@tipperarycoco.ie
This is a first come first served as there are a limited number of wildflower boxes/trees. Trees will be limited to 10 per group if demand is high.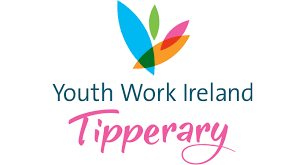 Digital Use and Mental Health a parent's evening
Digital Use and Mental Health a parent's evening with Dr. Richard Hogan author of the best selling book 'Parenting the Screenager'
on Thursday 27th January at 7pm via Zoom
To book your spot for this Zoom presentation please email info@youthworktipperary.ie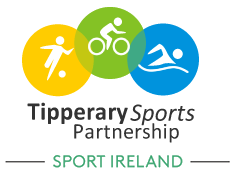 Child Welfare & Protection in Sport Training
Tipperary Sports Partnership is facilitating a Child Welfare & Protection in Sport Basic Awareness training. The course is aimed at sports leaders, children's officers, parents or anyone working with young people in sport. A central goal for all those involved in sport for young people is to provide a safe, positive and nurturing environment where children can develop and enhance their physical and social skills.
Promoting a child-centred environment should go hand in hand with identifying and eliminating practices that impact negatively on safe and enjoyable participation in sport for young people.
The next series workshops will be delivered by Sport Ireland tutors via Zoom on:
February 7th from 6.00pm -9.00pm
February 14th from 6.00pm-9.00pm
March 7th from 6.00pm – 9.00pm
March 14th from 6.00 – 9.00pm
April 4th from 6.00-9.00pm
April 11th from 6.00 -9.00pm
The training will enable Children's Officers/Sports Leaders to:
Implement best practice in protecting the welfare of participants
Create a child-centred environment within the sports club
List categories of abuse and some indicators associated with abuse
Make an appropriate response to a disclosure
Make a report to designated officer or appropriate Statutory Authorities
To book your place visit www.tipperarysports.ie. Cost is €15 plus booking fee.
Please book early as places are limited on the workshop. A Certificate of Attendance will be awarded on completion of the course. For further information please contact TSP Clonmel office 052 616 6201 or TSP Nenagh office 052 616 6380
Swim For A Mile is Back!
Are you looking for a challenge for 2022 ? Looking for something to help you get fit , improve your ability in the water?
Well why not join up for the 12 Week Swim for A Mile Programme, running in 5 Pools across County Tipperary,
Sean Kelly Sports Centre Carrick on Suir,
Nenagh Leisure Centre,
Thurles Leisure Centre,
Clonmel Swimming Pool
Roscrea Leisure Centre
The programme offers 2 coached swim nights and 1 self-guided swim a week. This Programme starts the week of the 7th of February.
Cost is €100 plus booking fee
All with the focus to help you Swim a Mile with confidence and ease.
Join alone or grab a friend and sign up to your local registered pool.
This is an excellent programme to make you a  better swimmer or get you back into the water if you haven't had a chance in a while.
Places are limited so to register or for further information www.tipperarysports.ie or 052 6165201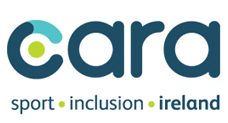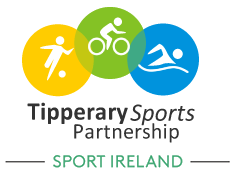 Disability Inclusion Training Online Workshop Opportunity 
When: Tuesday 22nd February
Time: 6:30pm – 9pm
Where: Zoom
Cost: €15 plus booking fee
This online workshop is designed to provide participants with the knowledge, skills and ideas on how to adapt and modify your sport, physical activity or physical education sessions to make them more accessible and inclusive for people with disabilities.
Bookings can be made through www.tipperarysports.ie . Places are limited and granted on a first come, first serve basis.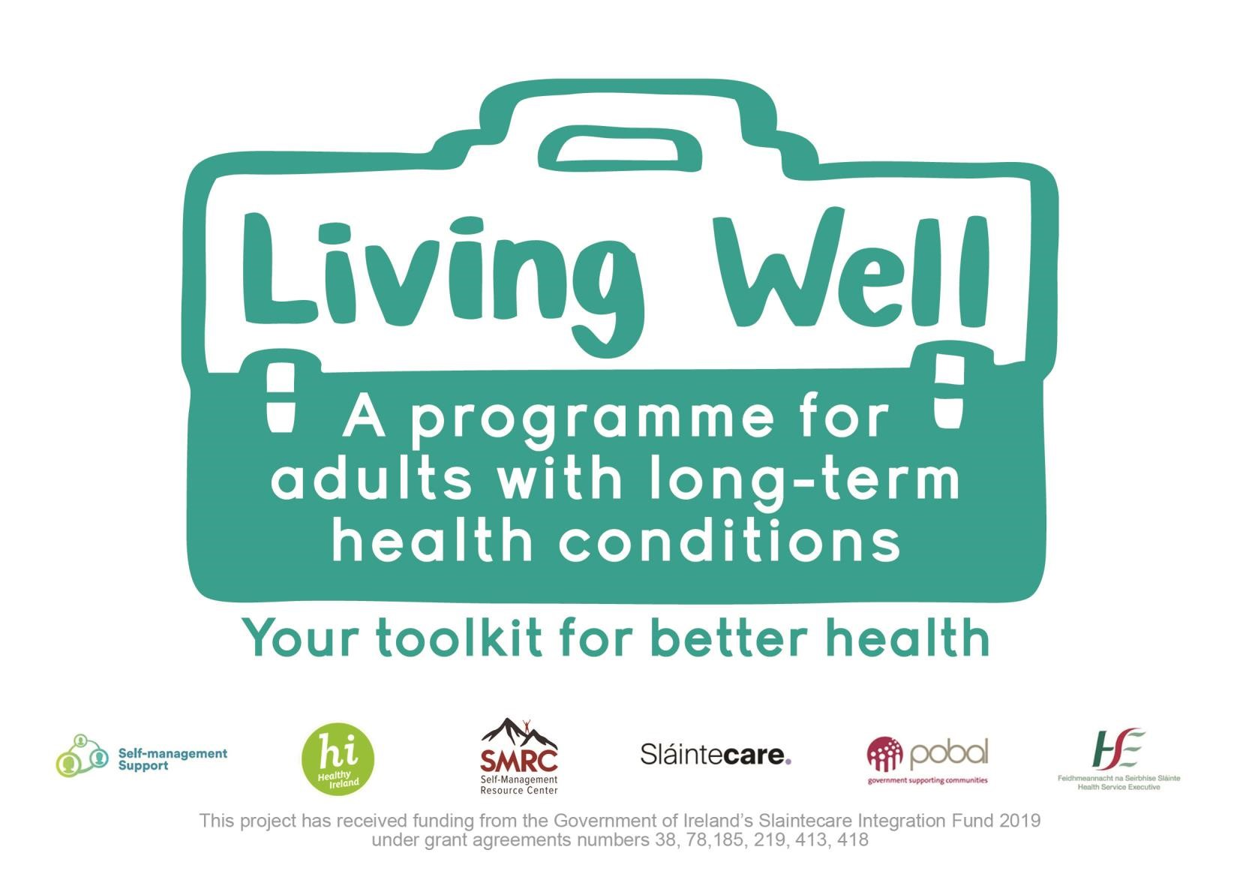 Bookings Now Open for Living Well Programme
Living Well is a free online group  delivered over six workshops (2.5 hrs x 6). It is delivered by trained leaders, most of whom re also living with a long-term health condition.
You will develop self-management skills and confidence to live well with your health condition.
Up coming Living well programmes
Fridays starting 28th January from 2pm to 4:30 pm
Mondays starting 7th February from 6pm to 8:30 pm
Saturdays starting 19th February from 10:30 am to 1pm
To book your place contact Justin on 087 293 9881 or 087 408 8325 or material email selfmanagementsupports@hse.ie
The following support is available for anyone who needs help
One to one support
Loan of devices (tablets and headsets)
Tech support available on every programme
For more information visit www.hse.ie/livingwell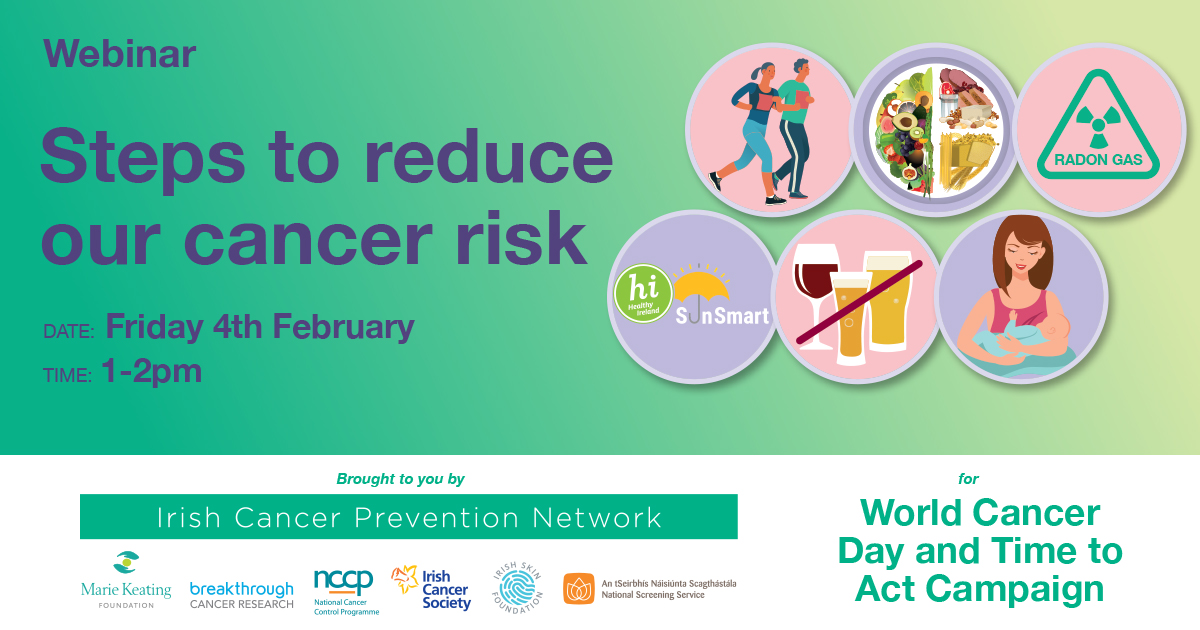 The Irish Cancer Prevention Network's Steps to Reduce Our Cancer Risk Webinar 
The Irish Cancer Prevention Network is hosting a webinar covering practical steps to reduce our cancer risk on Friday 4th February at 1pm for World Cancer Day.
Learn how we can all take action to reduce cancer risk through a series of presentations with a panel of experts. Topics covered will include
Eating for health
Radon
Skin Protection
Breastfeeding
Know the signs, find cancer early
Register to watch live or receive a link to watch the recorded webinar.
To register click here https://ims.zoom.us/webinar/register/WN_X1kXq18bQ2O6eGlSmkglew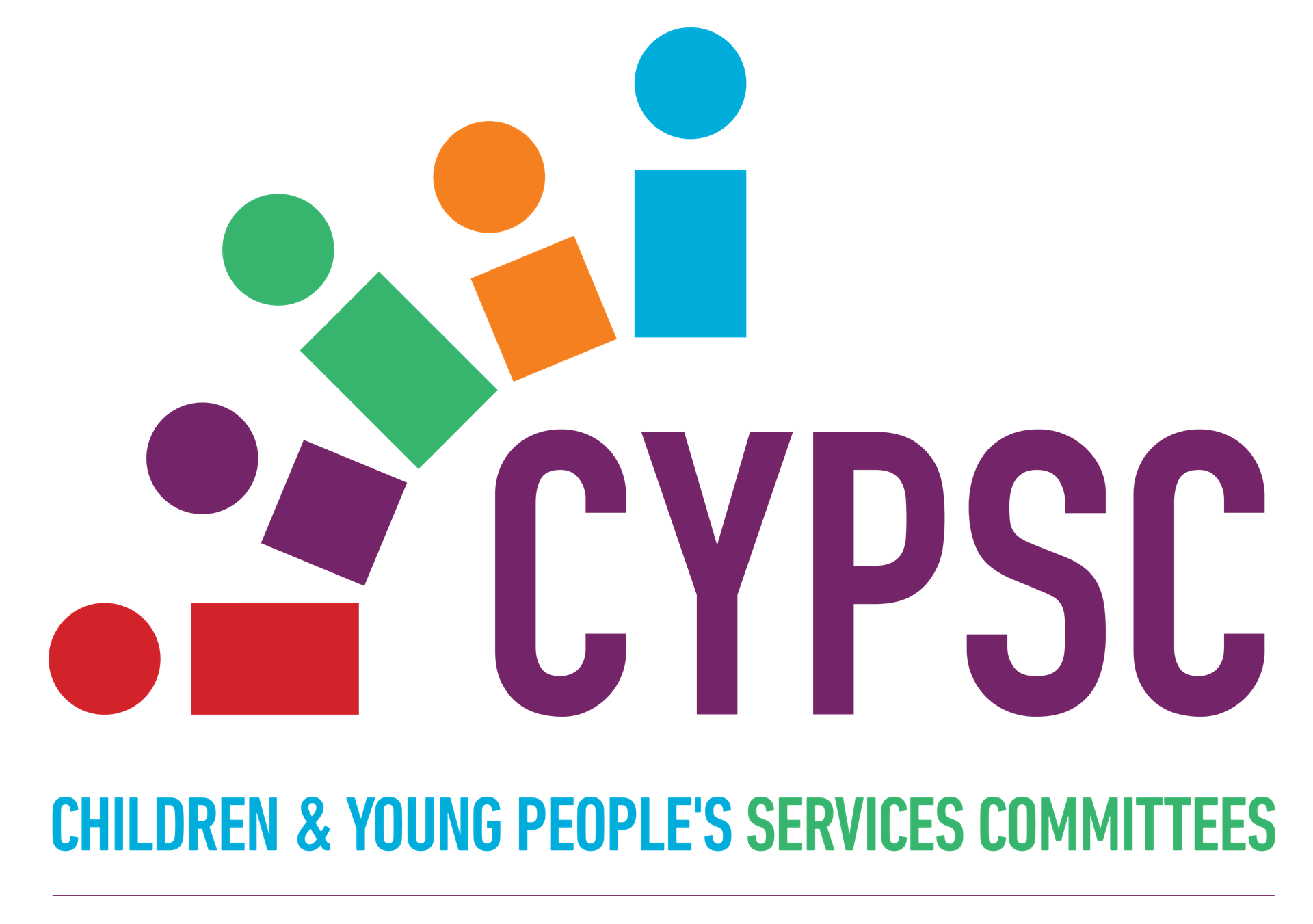 Children and Young Person Services committee (CYPSC) Parent Support calendar for January to March 2022
Please find Children and Young Person Services committee (CYPSC) Parent Support calendar for January to March 2022 below. This parent support calendar has information on parenting programmes delivered by agencies across County Tipperary.

Upcoming Workshops 
Recovery College Southeast are running a number of workshops in the coming months
January
How Mental Health Challenges can affect Families and Supporters
Lunchtime Wellbeing (Lunch time workshop)
February 
Healthy Communication Skills for Families and Supporters

Understanding and Managing Stress (3 week workshop)

Mind over Mood (8 week workshop)

Understanding and Living with Hearing Voices

Getting a good night's sleep

Information and Advocacy for Families in Recovery (Evening Workshop)

Practical Facilitation Skills (4 week workshop)

Understanding and Managing Co-Dependency within Family Recovery

Understanding and Managing Depression

Compassionate Mind (4 week workshop)

Steps towards Healing and Forgiveness in Family Recovery

Lunchtime Wellbeing

Understanding and Managing Addictions (4 week workshop)

Understanding and Living with Psychosis

Understanding and Living with Anxiety (4 week evening workshop)

Anxiety Support Group (last Monday every month)
March
Mental Health and Family Caring and Supporting the Supporters Programme (5 week programme)

Understanding and Managing Anger (2 week workshop)

Let's Talk Social Media and Wellbeing

Food for Mood (Morning Workshop

Understanding Paranoia

Anxiety Support Group (last Monday every month)

Lunchtime Wellbeing
April 
Personal Development Programme (8 week workshop)

Understanding and Living with Bipolar (2 week Workshop

Support group for people who live with Anxiety

Lunchtime Wellbeing
For further information on dates and times for these workshops please email recoverycollegesoutheast@gmail.com or see details on their website https://www.recoverycollegesoutheast.com/

If you wish to update the contact details, we have held for your group and guarantee up to date information please email details to coordinator@ppntipperary.ie
*If you no longer wish to be a member of PPN Tipperary and would like to unsubscribe please email coordinator@ppntipperary.ie
(Please note that by unsubscribing your group will no longer receive further first hand information in regards to Funding/Grants/Events/ Information etc that may be of help to your organisation)*