Tipperary PPN January 2021 Newsletter
Sections:
1. PPN News & Members Corner
2. Active Public Consultations/Notices
3. Funding/ Grant Opportunities
4. Public Service Announcements, Training and Upcoming Local Events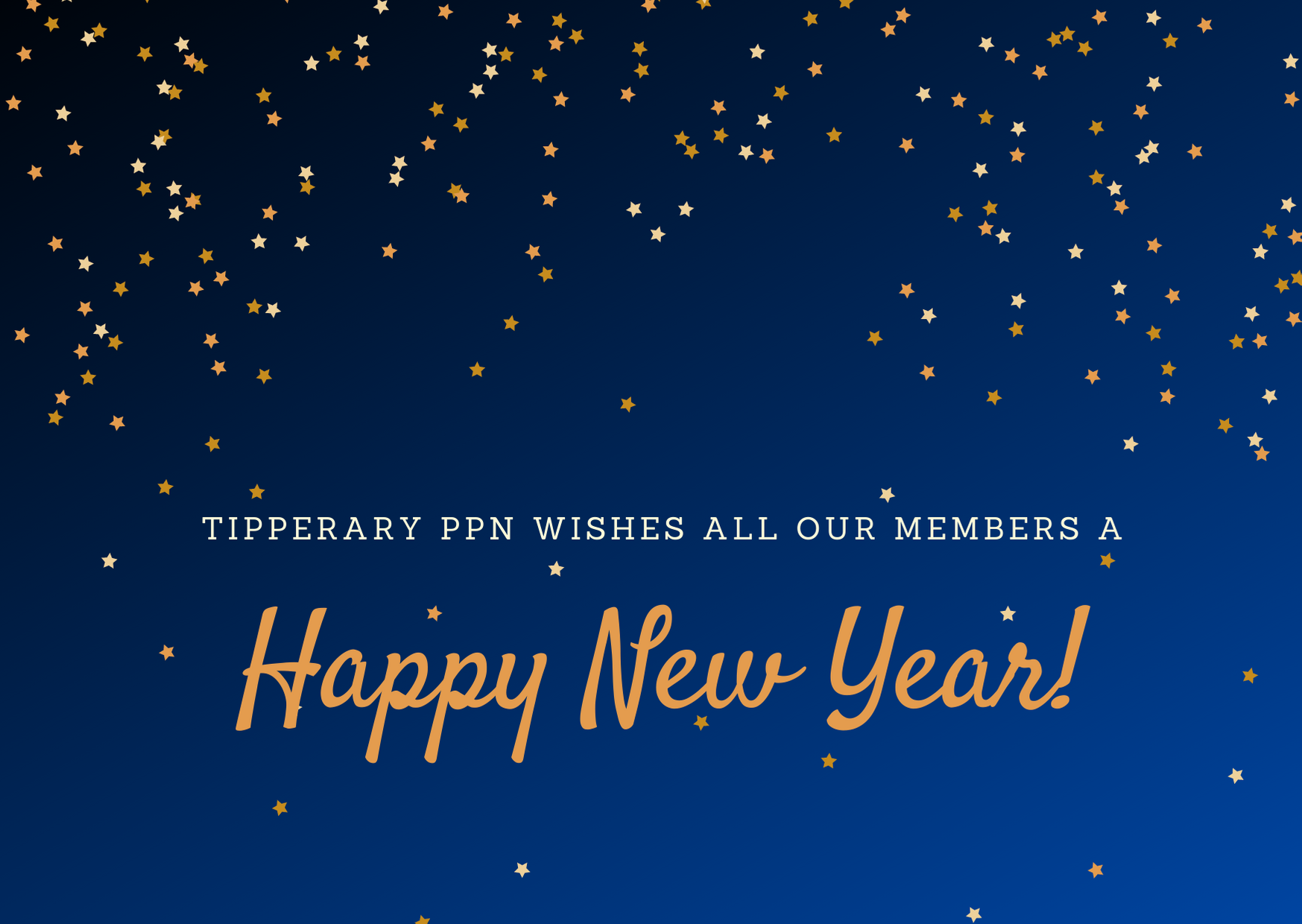 Upcoming Training for Tipperary PPN Members 
January
February 
March 
Active Public Consultations/Notices

 Citizens' Jury on "Who should be able to view, share and use your health information?"
What is it?
A Citizen's Jury is a method of public deliberation that invites a cross-section of the public to learn about a topic over several online sessions, to analyse the pros and cons of proposals and to generate their own recommendations.
Since 2016, Ireland has used a 'Citizen's Assembly' process in the Constitutional Convention to examine legislative issues surrounding abortion, population ageing and climate change.  As a democracy, Ireland uses juries when it comes to a court trial, and very rarely is the verdict given by a jury distrusted by society. We believe the same holds true for Citizen Jurys making policy decisions or recommendations.
This project will implement a Citizen jury in 2021 to explore the 'tricky question' of 'who should be able to view, share and use your health information', in order to promote conversations and dialogue in this health-related 'tricky topics'.  This will consist of recruiting a cross-section of 25 adults from different communities to meet online in April 2021 to hear from and ask questions of experts, and to deliberate.
Juror Application https://bit.ly/2MvMzK4
For full information and to make application, visit www.ipposi.ie/citizensjury before the closing date of Sunday January 31, 2021.
Funding/ Grant Opportunities

Ministers launch €40m sports grant scheme for 2021
The Minister for Tourism, Culture, Arts, Gaeltacht, Sport and Media, Catherine Martin TD, and the Minister of State for Sport and the Gaeltacht, Jack Chambers TD, today announced that €40 million is being made available in 2021 under a new round of the Sports Capital and Equipment Programme (SCEP).
The SCEP is the government's primary vehicle for providing support to sports clubs and communities to develop sports infrastructure around the country.
The programme funds:
natural grass sports pitches, tracks and courts (including pitch drainage)

Energy Efficient Floodlighting

artificial sports pitches, tracks, courts and multi-use games areas

security fencing, ball stop netting and goal posts

hurling walls / handball alleys

building or refurbishment of dressing rooms, showers and toilets

building or refurbishment of sports halls and gyms

non-personal sports equipment

limited COVID-19 related works/equipment

modifications to sports facilities to reduce energy consumption

any other capital projects that are clearly sporting in nature and that will increase participation in sport or improve performance
The first step in obtaining a grant is to register on the department's online system. Clubs can now register on the department's online system at www.sportscapitalprogramme.ie.
Once registered, all applications must be made on the same website. The system will be open for applications from 11th December to 12th February 2021.
Further information is available on gov.ie – Ministers launch €40m sports grant scheme for 2021 (www.gov.ie) and Guide to Making an Application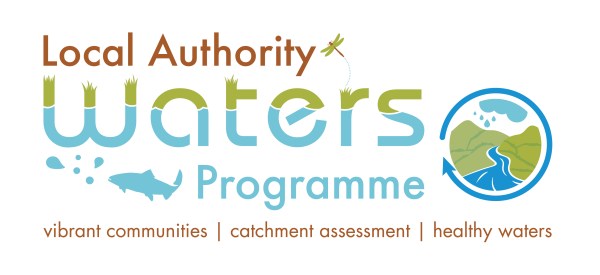 The Community Water Development Fund for 2021
The Community Water Development Fund for 2021 was officially launched a few days ago. First developed in 2018, the fund has increased steadily and for 2021 will total €360,000.
The fund is administered Local Authority Waters Programme (LAWPRO) and is designed to encourage and support local communities to engage in the delivery of local projects and initiatives to address the major issues of water quality, biodiversity loss and climate change. The Fund is open to all community and voluntary groups.
Full details of the 2021 Open Call, including the guidelines, are available at http://watersandcommunities.ie/community-water-development-fund/.
Projects can include 1. Capital projects, 2. Awareness raising and information initiatives and 3. Community benefit and amenity type projects. Grants may range from €500 to €25,000.
The closing date for receipt of applications is the 9th February 2021. If you require any help or assistance, including support in unpacking project ideas or plans, please do not hesitate to make contact.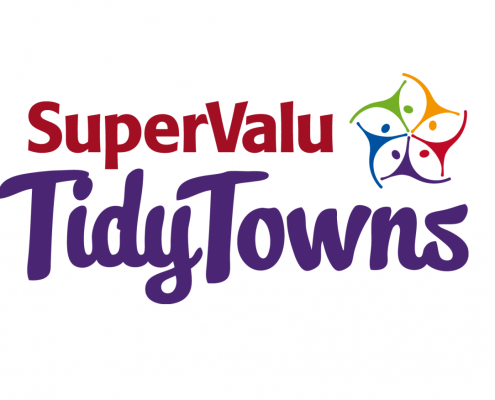 Funding for TidyTowns groups
Minister for Rural and Community Development, Heather Humphreys TD, has announced funding of €1 million to help TidyTowns groups to prepare for the 2021 SuperValu TidyTowns competition. This allocation will provide up to €1,000 for every eligible TidyTowns group in the country. The funding announced by the Minister is in addition to €1.4 million allocated to these groups at the end of last year.
TidyTowns groups across the country have continued to keep their communities in excellent condition in 2020, despite the formal competition being cancelled as a result of COVID-19. 
Minister Humphreys said:
"While the competition did not proceed in 2020 because of the COVID-19 pandemic, I have given a commitment that the 2021 competition will go ahead, under an adapted format, if necessary, to comply with public health guidelines. "The funding of €1,000 to each eligible group is being provided as a top-up to funding provided at the end of 2019." In total, there are 987 eligible TidyTowns groups registered across the country. All eligible groups will be contacted in the coming weeks with details of how to apply for the extra funding.  
See launch video here: https://youtu.be/ZQm-cZ1NDao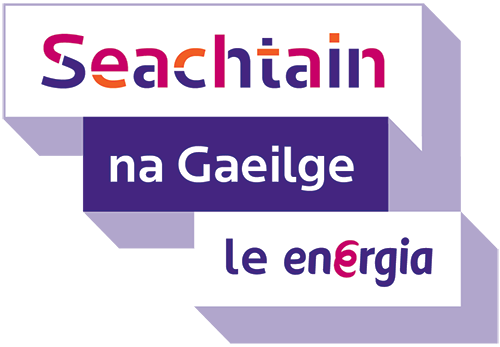 Seachtain na Gaeilge 2021
Seachtain na Gaeilge 2021" have announced a fund to support various events that might take place in the first two weeks of March – see https://snag.ie/en/fund/
According to https://cnag.ie/en/news/1392-04112020.html, between €2,500 to €5,000 will be awarded to some 30 selected submissions. The closing date is 29th January – but it might be of interest to some of your groups and contacts  if they don't know about it already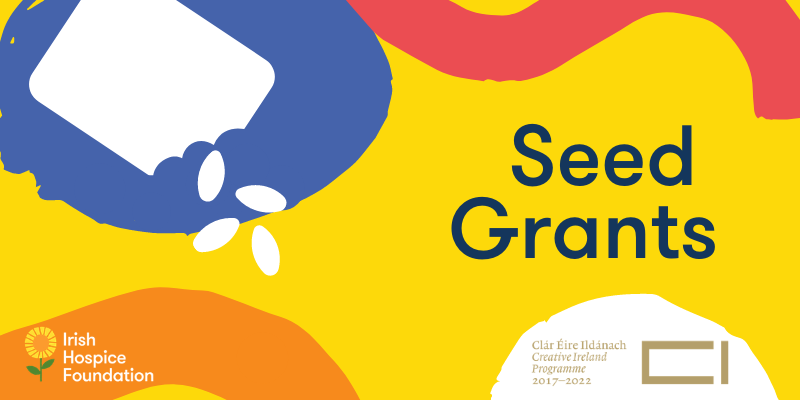 The Irish Hospice Foundation Seed Grant scheme strives to inspire and support the work of local groups, organisations and individuals who wish to mark in some tangible way their response to the universal realities of death, dying, loss and care as lived and experienced by those living within their communities especially during the Covid-19 pandemic.
Thanks to funding from Creative Ireland, Irish Hospice Foundation is offering seed grants to the public and communities throughout Ireland. Priority will be given to actions that include art, artists, performer, cultural and creative endeavours.
These grants are intended to help both those wishing to start new local art projects, or to support current projects gain momentum. As they are intended to support the work of those involved in the community, a key requirement for the receipt of a grant is that the level of funding must be matched by the community group, organisation or individual either in cash or in kind.
Seed grants may be used in a variety of ways, for example:
To support a youth project or school assisting young people to explore what dying, death and bereavement means to them through the medium of art, photography or story-telling.
To support an event aimed at increasing awareness and knowledge about 'healthy' ways of coping with loss and grief.
To support individual(s) and groups seeking practical ways through the arts of providing social, emotional and practical support to those living with a life-threatening illness or experiencing bereavement.
To create songs, spoken word poems or laments that help your community process loss
To register for a grant please download this form.
Please send completed forms via post or email to: Seed Grants Arts and Creative Engagement Irish Hospice Foundation, 32 Nassau Street, Dublin 2 or email dominic.campbell@hospicefoundation.ie
Closing date for applications – 5pm Friday January 29th 2021
All applicants must read these guidelines
Public Service Announcements, Training and Upcoming Local Events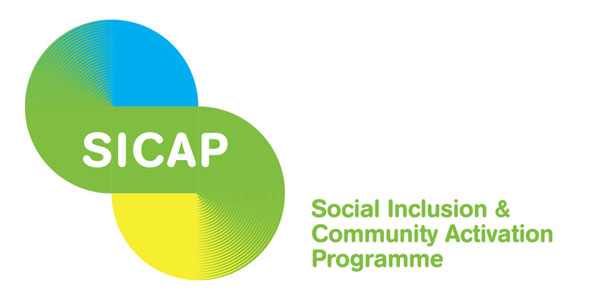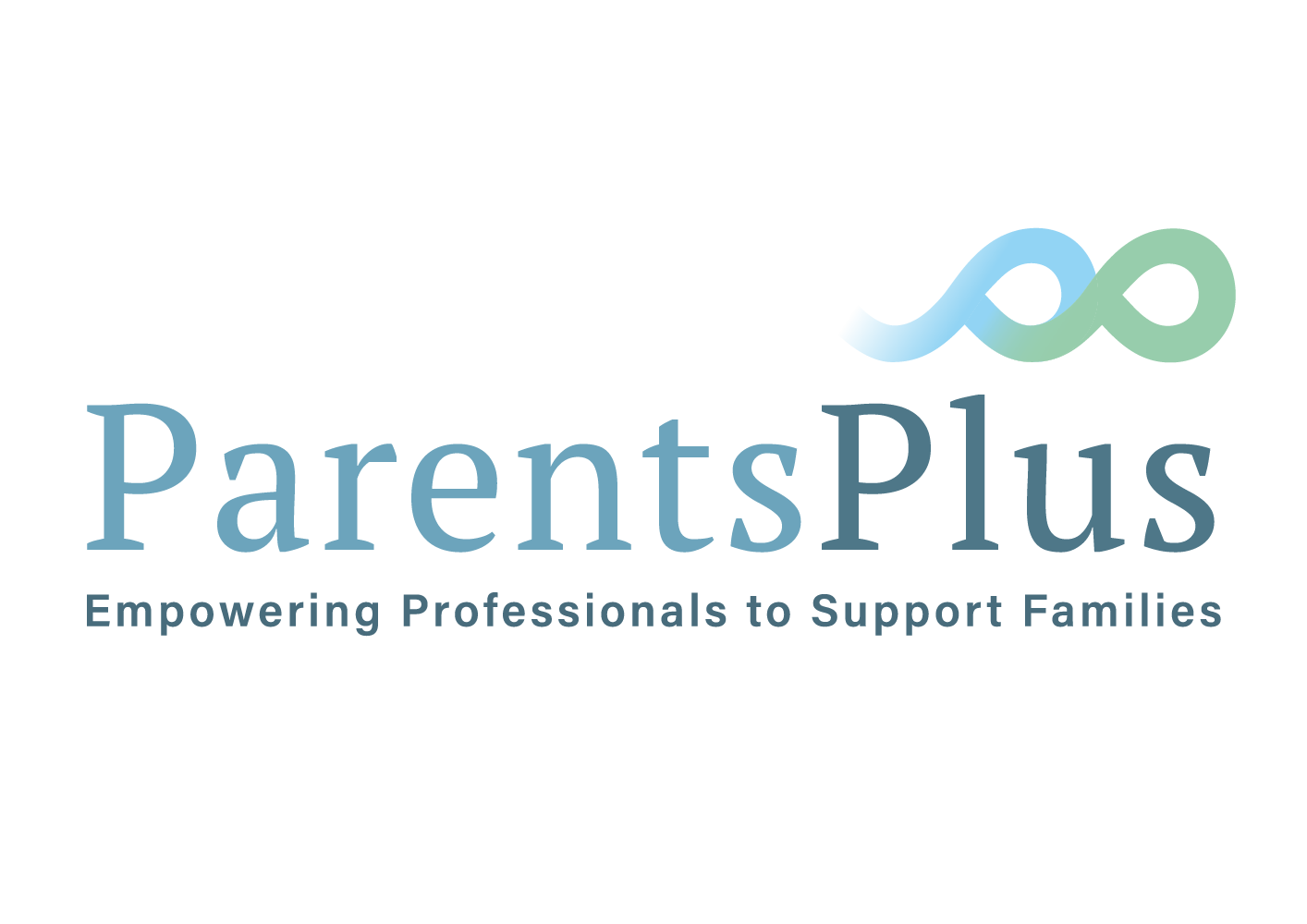 Parents plus Parenting When Separated 
Knockanrawley resource centre in collaboration with three drives family resource centre is running Parents plus Parenting When Separated 6 week course.A practical and positive evidence-based course for parents who are preparing for, going through or have gone through a separation or divorce, 
6 week course will take place from Tuesday 16th February to 23rd of March 2021 in Knockanrawley Resource Centre CLG (or via zoom if restriction are in place) from 10 am to 12:30pm each week 
Cost is €5 for handbook (the course is free)
For more information or to reserve your place please contact 
Helen :062 52688 helenbuckleykrc@gmail.com
Marian 062 80831 mcna3220@gmail.com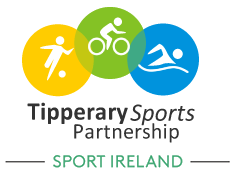 Child Welfare & Protection in Sport Training
Tipperary Sports Partnership is facilitating a Child Welfare & Protection in Sport Basic Awareness training. The course is aimed at sports leaders, children's officers, parents or anyone working with young people in sport. A central goal for all those involved in sport for young people is to provide a safe, positive and nurturing environment where children can develop and enhance their physical and social skills. Promoting a child-centred environment should go hand in hand with identifying and eliminating practices that impact negatively on safe and enjoyable participation in sport for young people.
The next series workshops will be delivered by Sport Ireland tutors via Zoom on:
February 1st from 6.00pm-9.00pm

February 8th from 6.00pm-9.00pm

March 1st from 6.00pm-9.00pm

March 8th from 6.00pm-9.00pm

April 19th from 6.00pm-9.00pm

April 26th from 6.00pm-9.00pm
The training will enable Children's Officers/Sports Leaders to
Implement best practice in protecting the welfare of participants

Create a child-centred environment within the sports club

List categories of abuse and some indicators associated with abuse

Make an appropriate response to a disclosure

Make a report to designated officer or appropriate Statutory Authorities
To book your place visit www.tipperarysports.ie. Cost is €15 plus booking fee.
Please book early as places are limited on the workshop. A Certificate of Attendance will be awarded on completion of the course.
For further information please contact TSP Clonmel office 0761 06 6201 or TSP Nenagh office 0761 06 6888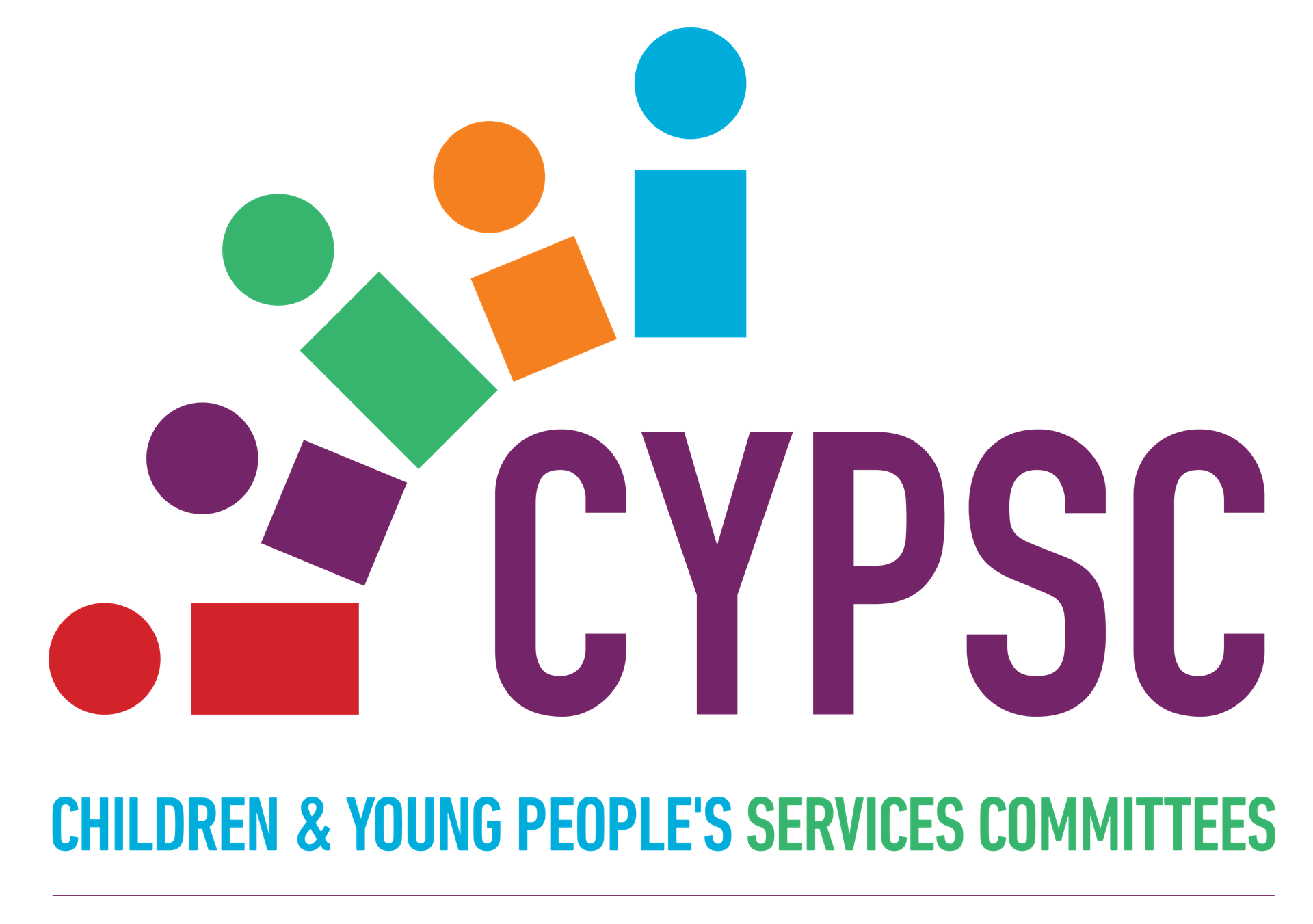 Parent Support calendar for January – March 2021
Please find Parent Support calendar for January – March 2021 attached. Also attached is an information sheet about the different parenting programmes, this document provides summaries on the parenting group programmes which are delivered by different agencies in Co. Tipperary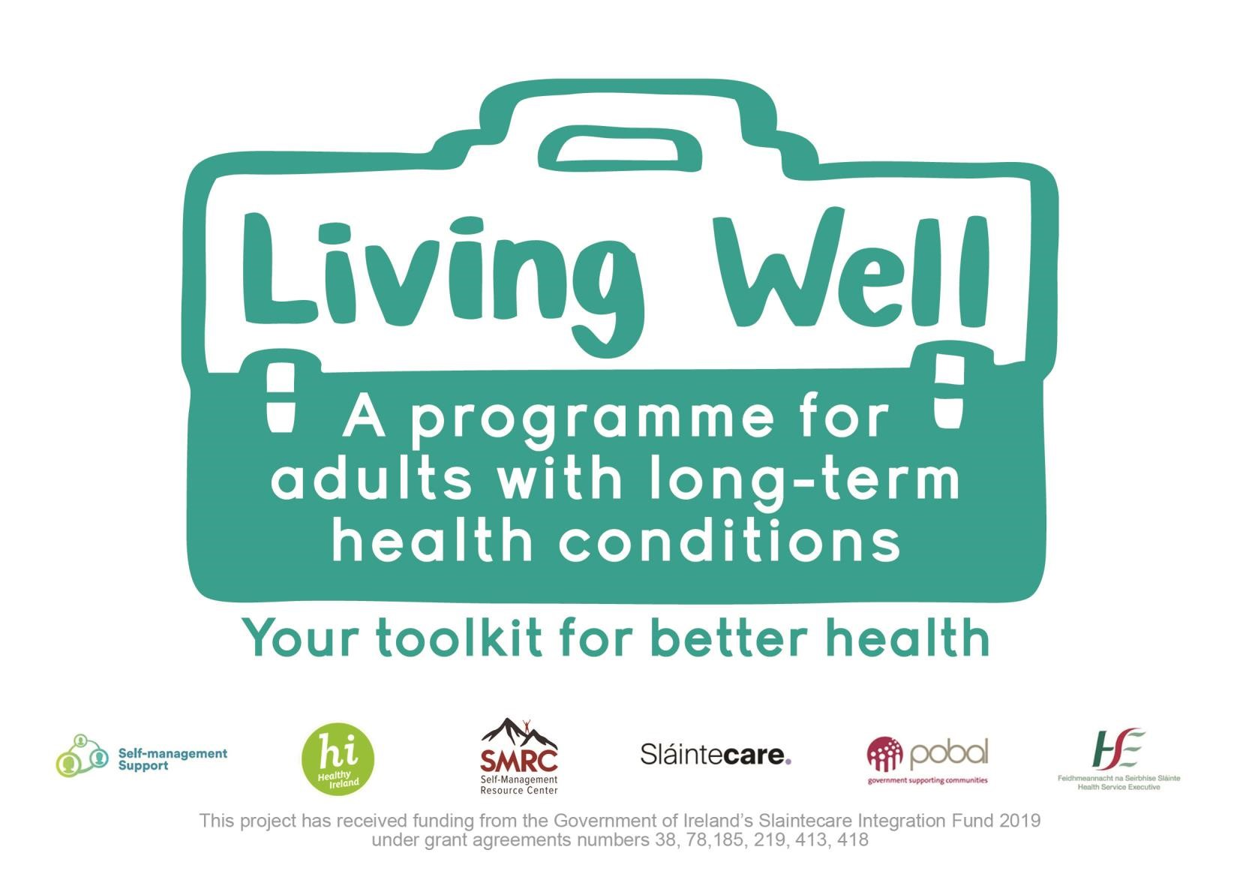 Bookings now open for Workplace Living Well
Workplace Living Well is a free online group programme delivered over 12 workshops (1hrs x 12) at lunch. It is delivered by trained leaders, most of whom are also living with a long-term health condition.
You will develop Self-Management skills and confidence to live well with your health conditions in a safe confidential space
Open to all healthcare frontline workers
 Including home support workers, admin staff, GP's, Practice Nurses, pharmacy, ambulance staff, An Garda Siochana and Local Authority staff who are living with a long-term health condition or caring for someone with a long term health condition
Long-term health conditions include (but are not limited to); Asthma, COPD, Diabetes, Heart conditions, Stroke, Multiple Sclerosis (MS), Arthritis, Cancer, Crohn's disease, Chronic pain, Depression
To book on the programme starting 25/01/2021 email Catriona at selfmanagementsupportsSECH@hse.ie
Or ring/text 087 4088325 | www.hse.ie/Livingwell
Living Well is a Self –Management Resource Centre (SMRC) Evidence Based Self- Management Program originally developed at Stanford University This project has received funding from the Government of Ireland's Slaintecare Integration Fund 2019 under grant agreement number 78
Monday Session 1- 6  25/01/2021, 01/02/2021, 08/02/2021, 15/02/2021, 22/02/2021, 01/03/2021 from 1.00pm – 2.00pm

Thursday Session 1 -6  28/01/2021, 04/02/2021,11/02/2021, 18/02/2021,25/02/2021, 04/03/2021 from 1.00pm – 2.00pm
Living Well is a free group Self-Management programme for adults living with long-term health conditions.
Your toolkit for better health
Self-management is what a person does every day to manage their long-term health condition. A long-term health condition is one which can be treated and managed but usually not cured.
Examples of long-term health conditions include (but are not limited to): COPD, asthma, diabetes, heart conditions, stroke, multiple sclerosis (MS), arthritis, cancer, Crohn's disease, chronic pain, depression. Learning how to manage your condition may help you feel better, stay active and live well. Having the right information and support can help you to do this.
Who is Living Well for?
Living Well is for adults 18 years and over. It is suitable for you, if you are:

living with one or more long-term health conditions

caring for someone with a long-term health condition(s)
What does Living Well involve?
It runs for six weeks. There is one workshop each week that lasts for 2.5 hours. The programme is usually delivered in a classroom setting. However, during COVID-19 it is available online. 
What is covered each week?
Week 1 – Using your mind to manage symptoms, Fatigue and getting a good night's sleep, Introduction to action plans
Week 2 – Dealing with difficult emotions, Physical activity, exercise, preventing falls
Week 3 – Decision making, Pain management, Healthy eating
Week 4 – Better breathing, Reading food labels, Communication skills
Week 5 – Medication management, Positive thinking, dealing with low mood and feelings of depression
Week 6 – Making informed treatment decisions, Planning for the future
For more information visit: www.hse.ie/LivingWell
or
Contact Catriona 087 2939881 / Ciara 087 4088325 or email SelfManagementSupportsSECH@hse.ie  | hselive@hse.ie | HSELive 1850 24 1850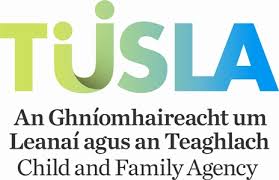 Child Abuse: Recognise & Report
As we restrict our movements again in this third lockdown, children are once again less visible to those professionals who seek to support and protect them – Social isolation due to COVID- 19 makes it harder for authorities to identify child abuse cases. That 's why it 's important for essential workers with potential access to family homes to be able to recognise signs of abuse and know where to report their concerns.
Types of abuse include Neglect, Physical, Emotional and  Sexual
When should you report abuse when:
You witness an incident/sign (outlined above) consistent with abuse

A child says or indicates in some other way that they have been abused

An adult or child admits that they have committed abuse

Another person shares that they have witnessed or know about a child being abused
How should you report abuse when:
You can report your concerns in person, by phone, or by email to the local Tusla Children and Family Services centre in the area where the child lives.

You can choose to keep your report anonymous.

You should contact Tusla even if you're unsure about reporting; they will talk to you and decide what to do.

If a child is in immediate danger, contact the Gardaí at 112/999 or www.garda.ie
For more information visit www.tusla.ie or see this attached flyer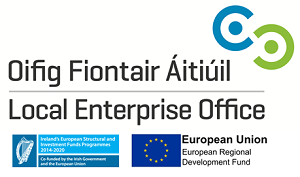 Local Enterprise office spring 2021 training programme
Local Enterprise office spring 2021 training programme is now launched and all webinars are available to book online at the following link:
https://www.localenterprise.ie/Tipperary/Training-Events/Online-Bookings/
Whether you are at the beginning of your journey and exploring the idea of self employment or if you are in business and looking at up-skilling you or your employees, there are 40 different programmes to choose from 6 categories including Business Start Up, Finance, Social Media, Sales & Marketing, Website Maintenance & Strategy and Brexit implications for your business.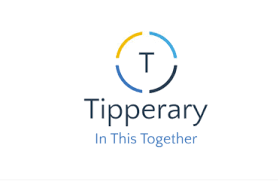 Online Road Safety Information Sessions
Mary Murphy, Assistant Road Safety Officer, Tipperary County Council in partnership with other Road Safety partners will facilitate workshops to include the following topics such as – Pedestrian Safety, Driving Licence Renewal, Roundabouts, Eye Sight and Driving, Pedestrian Crossings, and Winter Ready driving.
When? February 19th 2021 – 11am to 12pm.
Who? Senior citizens groups across County Tipperary are invited to register for these sessions by emailing mary.murphy@tipperarycoco.ie    
Life may have changed because of Covid-19 but road safety has never been as important. Let's work together to keep the roads of County Tipperary safe!
Individual Group Options? A once off morning workshop or a number of weekly sessions covering one topic per week will be considered depending on what suits your group.
Tipperary County Council Arts Office Newsletter
The are a number of upcoming events and funding available in this month's Arts office newsletter these include. Please find a list of events and funding available from the Tipperary county council art office at Current Arts Newsletter

If you wish to update the contact details, we have held for your group and guarantee up to date information please email details to coordinator@ppntipperary.ie
*If you no longer wish to be a member of PPN Tipperary and would like to unsubscribe please email coordinator@ppntipperary.ie
(Please note that by unsubscribing your group will no longer receive further first hand information in regards to Funding/Grants/Events/ Information etc that may be of help to your organisation)*