Tipperary PPN June 2021 Newsletter
Sections:
1. PPN News & Members Corner
2. Active Public Consultations/Notices
3. Funding/ Grant Opportunities
4. Public Service Announcements, Training and Upcoming Local Events
Dear PPN Member;
In this months newsletter you will find public consultations, grant opportunities and many public services announcements.
Keep up the fantastic work in your communities,
Tipperary PPN Team
Active Public Consultations/Notices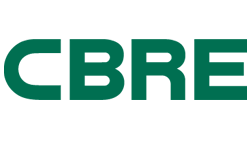 ULI Excellence in Placemaking Competition 2021
The third annual ULI Ireland Excellence In Placemaking Awards, supported by CBRE, rewards best practice in placemaking in the Irish market.
The awards reward organisations and communities throughout Ireland that make genuine efforts to improve their local communities through the initiation of projects that add to the public realm and make better places in which to live, work and play.
Please see attached information and link to the competition website below
https://www.cbre.ie/en/about-cbre/uli-cbre-excellence-in-placemaking-awards

Innovation in Politics European Awards 2021
Please find attached notice regarding the Innovation in Politics Award 2021
Minister O'Brien launches #SicapStories social media video campaign
Joe O'Brien, TD, Minister for Community Development and Charities has today (Sunday, 30 May) launched a social media video campaign aimed at highlighting the role played by the Social Inclusion Community Activation Programme (SICAP) during the course of the COVID-19 pandemic. This campaign, entitled #SicapStories, consists of a series of short videos which draws attention to how communities and individuals benefited from the support of SICAP as the COVID-9 pandemic unfolded.
SICAP works to tackle disadvantage in communities across Ireland. The programme has supported community groups as they work within their communities throughout the COVID-19 pandemic. #SicapStories highlights this important work and the changes these groups have made within their communities. Local Development Companies administer SICAP on behalf of the Department.
Launching the campaign, Minister O'Brien said:
"SICAP Stories shines a light on how communities with a need were supported in the depths of a global emergency. This support was provided by Community Groups, Local Development Companies, City and County Councils, Local Community Development Committees, Pobal and my Department. These stories are of volunteerism and community in every sense of the word.
"SICAP does vital work in helping individuals and groups, by improving the life chances of those who are marginalised in society, living in poverty or unemployed. Since 2018, the programme has supported over 80,000 individuals and 6,219 local community groups."
During 2020 SICAP provided supports to 448 social enterprises. This support included business plan development, governance and financial advice. The benefits of this is showcased in the story which features The Ballina Costume Company. In addition, SICAP supports collective community engagement and the development of more sustainable and stronger communities. This improves the quality of life of those facing social exclusion and inequality.
Commenting on the #SicapStories campaign the Minister said:
"SICAP provided the tools to communities to meet the challenges of the pandemic head-on. It has assisted 26,000 people through supports for the elderly, help with food essential supplies, bridging digital divide or finding work and creating jobs."

Support in Tipperary for an Irish Government initiative on a UN Resolution calling for a global ban on fracking
We are reaching out to gauge the level of support from groups from all sectors of wider society who may be interested in signing up to giving support for a United Nations Global Ban on Fracking proposal by Ireland to protect human rights, protect the climate, protect public health and to protect the environment. 
People in the Irish anti-fracking movement have already sent an official request asking the Irish government to table a resolution at the United Nations calling for a global ban on fracking. Such proposals must be initiated by UN Member States and cannot be initiated by the UN Organisation itself which is why we want Ireland to be the country to take the initiative. It is important that the government can witness that this move would have broad societal support in Ireland, which is why we are reaching out now to you and all groups in the Public Participation Network for your input to see if there would be effective societal support for this initiative.

Ireland already has a strong legislative ban on fracking so the country would not be asking for anything of the United Nations that was not already done in Ireland.  
Within weeks Ireland will be also be the first country worldwide to, hopefully, publish a policy against fracked gas imports.  
The ask is that the Irish Government would propose a global ban on fracking at the United Nations General Assembly.  Ireland is already showing leadership on fighting fracking at the global level by proposing a policy statement against fracked gas imports and also again being the first country in the world to commit to withdrawing public money from being invested in fossil fuels. Given that the fracking industry is contributing most to global warming acceleration from Methane, Ireland is uniquely well-positioned to lead the effort as the global-north sponsor of any such resolution. 
There is more background information on the petition link for your information with another link here to the initiative.
Funding/ Grant Opportunities

Minister O'Gorman invites applications to the Communities Integration Fund 2021
€500,000 will be made available to local community-based projects nationwide to support the integration of migrants.
Grants of up to €5,000 will be allocated to successful organisations to support integration initiatives.
The Minister for Children, Equality, Disability, Integration and Youth, Roderic O'Gorman T.D., today announced €500,000 in funding under the Communities Integration Fund 2021.
Now in its fifth year, the Communities Integration Fund celebrates the rich cultural diversity within local communities and enables local community-based organisations across Ireland to play a greater role in supporting the integration of migrants.  Eligible organisations can apply for grant funding of €1,000 – €5,000 to support local integration initiatives.
Announcing the funding, Minister O'Gorman said:
"I am delighted to announce the launch of the Communities Integration Fund 2021. Irish society has been enriched by increased cultural diversity and we must ensure that migrants are supported to actively participate in Irish society without having to relinquish their own cultural identity. This funding will bolster the great work being done by local communities to welcome new cultures."
Applicants can access a detailed guidance document and complete an online application form here.
The closing date for receipt of applications is 6 pm on Friday 02 July 2021.
Minister Humphreys announces call for Category 2 applications to the €1 Billion Rural Regeneration and Development Fund
The Minister for Rural and Community Development, Heather Humphreys TD, has announced the third call for Category 2 applications to the €1 billion Rural Regeneration and Development Fund.
This Fund will support landmark regeneration projects across the country that will breathe new life into rural towns and villages.
Communities are being urged to put forward projects that will drive economic growth and footfall, combat dereliction, regenerate town centre and heritage buildings, develop pedestrian zones and outdoor spaces and make rural towns more attractive places to live, work and raise a family.
There will also be a strong focus on developing remote working facilities such as digital and enterprise communities, as well as e-learning, cultural and community spaces.
The Rural Regeneration and Development Fund is a key component of Our Rural Future – the Government's ambitious five year policy for Rural Ireland.
The €1 billion Fund is also part of the Department's Rural Development Investment Programme, which is funded under Project Ireland 2040.
Projects that will be funded under Category 2 are those that require significant development before they reach the stage of being shovel ready.
They will be projects that can revitalise our towns and villages and attract people back to live and work in rural area – key objectives of Our Rural Future
To date, the Fund has delivered €249 million for 164 projects worth a total of €338 million across the country
Applications should be submitted electronically to rrdf@drcd.gov.ie
The deadline for the receipt of applications is 12 noon on Friday, 30th July 2021.
.
Full details are available on gov.ie
Ministers Humphreys, McConalogue and Hackett announce final call for applications to the LEADER Food Initiative
Small food businesses are being encouraged to apply for funding under the LEADER Food Initiative – a €5 million investment aimed at assisting businesses to deal with the challenges posed by Brexit and COVID-19.
The final call for applications was made by Minister for Rural and Community Development, Heather Humphreys, Minister for Agriculture, Food and the Marine, Charlie McConalogue and Minister of State for Land Use and Biodiversity, Pippa Hackett.
The funding will help artisan, micro and small food businesses to respond to challenges posed by Brexit and COVID-19, while also supporting diversification in agriculture.
In December 2020, Ministers Humphreys, McConalogue and Hackett announced the extension of the LEADER Food Initiative into 2021.
As part of that announcement, the maximum rate of aid available to projects involving economic activity was increased from 50% to 75% for project applications received on or after 1st April 2021.
Announcing the final call for applications, all three Ministers urged small food businesses to submit their applications.
Contact details for all Local Action Groups and their Implementing Partners (Local Development Companies) can be located here
Public Service Announcements, Training and Upcoming Local Events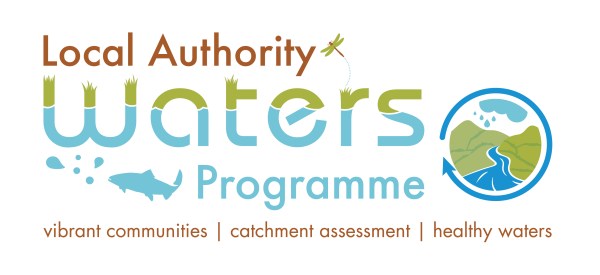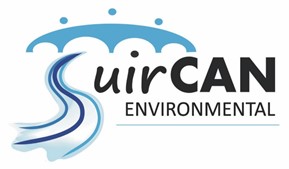 Leader funded biodiversity project 
A Leader funded biodiversity project that has recently commenced in Tipperary. The River Suir Project is a citizen scientist venture led by researchers in BioID Marine and Molecular Ecology Consultancy in University College Dublin and volunteers from the Clonmel based Suircan Environmental.
We are looking for 30 citizen scientists to avail of training and to take river water samples from sampling sites in catchment areas on the River Suir and/or its tributaries.
For further information email riversuirproject@gmail.com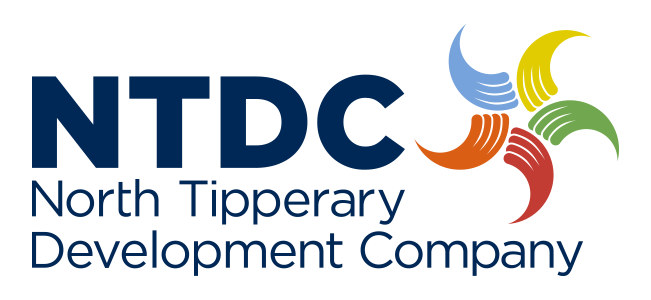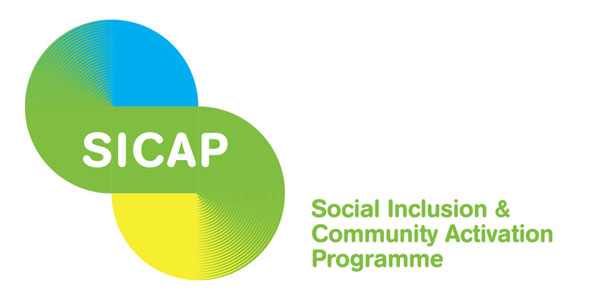 SICAP Community Based workshops in July 2021
These are FREE to attend if you are volunteering or involved in a volunteer-based organisation or volunteer led group in Tipperary.
The Roles and Responsibilities of the Board Director – July 6th at 6.30pm
This two hour workshop will take you through the responsibilities that come with being the director on the board of a charity. We will explore the role of the Chair and the Company Secretary. We will also look at the division of responsibilities between the Chair and the CEO. This session will enhance your effectiveness and contribution to the Board and ultimately to your organisation. It will be a perfect introduction if you are considering a role on a Board and will also be suitable for more experienced board member as we will discuss the many challenges that face the board.
The Charities Governance Code – July 15th at 12pm
During 2021 you need to declare, in your Annual Report, that your charitable organisation is compliant. The Charities Governance Code is the minimum standard you need to meet to control and manage your charitable organisation. The two hour workshop will walk you through each of the Principles and the Actions and Evidence you need so that you can become compliant with the Code. It's the first steps in being able to declare that your organisation is compliant.
This two hour workshop is designed to simplify the stages of compliance and how you can begin your compliance journey.
The Annual Report – July 29th at 2.30pm
Your Annual Report is the story of your organisation. This two hour workshop will cover how to make it interesting and factual at the same time. We will cover all the necessary content such as:
The Chairperson's report
The legal structure of your organisation
The organisations' purpose and key objectives
The role of staff and volunteers
How do you measure the impact of your organisation?
What challenges did you face during the year and how did you overcome them
We'll also look at the softer side of the report such as infographics, pictures and testimonials from your service users.
Click HERE if looking to register your interest.

Create and The Model Artist Residency Award: Open Call
Create and The Model invite expressions of interest for an Artist Residency award from collaborative socially engaged artists who have first-hand experience of displacement and/or are shaped by histories of intergenerational migration. For this residency, candidates may or may not self-identify as refugee, migrant or otherwise through lived experience and/or second generational memories
The residency takes place at The Model in Sligo ( The award offers accommodation at The Model, which is a key part of the award) and provides opportunities for research, exchange, networking, and learning and is aimed at a professional artist who is interested in developing or consolidating their collaborative/ socially engaged arts practice. The residency runs over four weeks in September 2021.
The residency is funded through the Arts Council of Ireland's Artist in the Community Scheme, which is managed by Create. It is supported by Sligo Arts Office and is offered through a partnership between Create and The Model. Artists must be based in the Republic of Ireland to be eligible for this opportunity.
Expressions of Interest are due before the 28th June, 5pm
Follow the link and you will find the guidelines and the online application. https://www.create-ireland.ie/projectsubpage/residencies/create-and-the-model-artist-residency/

Environment and Climate Action Repair & Reuse Directory
Environment and Climate Action have recently compiled a Repair & Reuse Directory for all service providers that offer repair and reuse services as part of their business. This is part of waste prevention initiative in an effort to encourage people to repair or reuse items rather than throw them away.  It is hoped that this prevention initiative will raise awareness about the economic and environmental benefits of reusing everyday items and materials that would otherwise go to waste.
Repair & Reuse Directory is available at www.tipperarycoco.ie
To celebrate this launch, Environment and Climate Action are running an upcycle challenge in which we are challenging people to use their imagination an create something new out of something old to breathe new life into an old or unwanted item or material.
So, if you can find something old and renovate it or turn it into something completely different but still reusable, then we want to see it!! Whether its painting an old piece of furniture, decorating a wine bottle to use as a candlestick holder – (the sky is the limit Folks), whatever, it is, we want to see it given a second life. Great prizes guaranteed
Competition closes 30th July, 2021 and winners will be announced on Friday, 13th August, 2021.
For further details: https://www.tipperarycoco.ie/forms/cycling-challenge-repair-directory-environment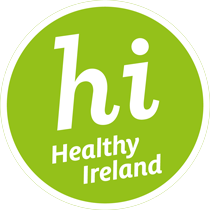 Do you live or work in Tipperary and are interested in making your community Dementia inclusive? 
If the answer is yes then join us!
Free Dementia Awareness Programme Now Available
Dementia: Understand Together is led by the HSE and aims to raise awareness and understanding of dementia, and to inspire the nation to stand together with the 500,000 people affected by the condition.
Join us for this online meeting and training course to talk about dementia and the things we can all do to make our communities inclusive.
How: The meeting is hosted by Tipperary County Council and provided through the Alzheimer Society's online platform
When: Central to the course are two 'live video meetings' which you are encouraged to attend. They will take place from 12.00 to 1.00pm on Tuesday the 22nd June and Tuesday 29th June 2021.
Between these two meetings you will have access to the online dementia training content and can complete this in your own time. A dedicated tutor will be there to support and advise you.
The course is FREE. For more information and to secure your place please email  learninganddevelopment@alzheimer.ie   
Sometimes it's the small steps that make the biggest difference in a person's life.
We look forward to seeing you.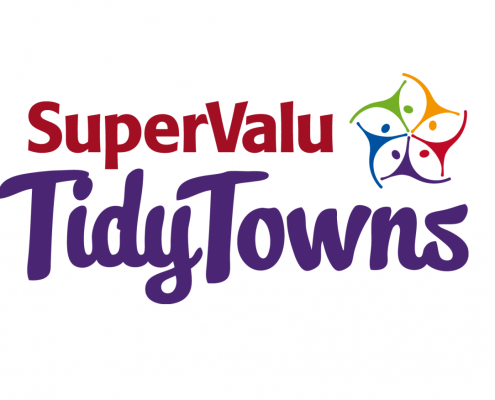 SuperValu TidyTowns Competition Launch
Minister Heather Humphreys T.D. and Mr Ian Allen Managing Director of SuperValu officially launched the SuperValu TidyTowns competition for 2021. A link to the full Press Release can be found by visiting https://www.tidytowns.ie
These past months have been very difficult for everyone in society and communities have struggled to stay positive and optimistic. TidyTowns groups and their thousands of volunteers continue to demonstrate a can-do approach and a willingness and determination to improve our Towns, Villages and Cities for those who call those places home and as welcoming destinations for visitors, this will be key in these times when we are all encouraged to holiday at home.
This year's competition will be delivered a little different from previous years in that as a result of the pandemic and having due regard for the health and wellbeing of volunteers and Adjudicators, the adjudication process will be conducted remotely.
Entry to the competition will be by electronic means and the TidyTowns Unit will guide entrants through this process. We are here to support groups in every way we can.
The closing date for the main competition will be Friday July 2nd, 2021.
This year we have a number of interesting and exciting Special Awards and we encourage groups to consider entering some of these full details can be found at https://www.tidytowns.ie For more information please email TidyTowns@drcd.gov.ie  or call 076 100 6912 or 076 100 6938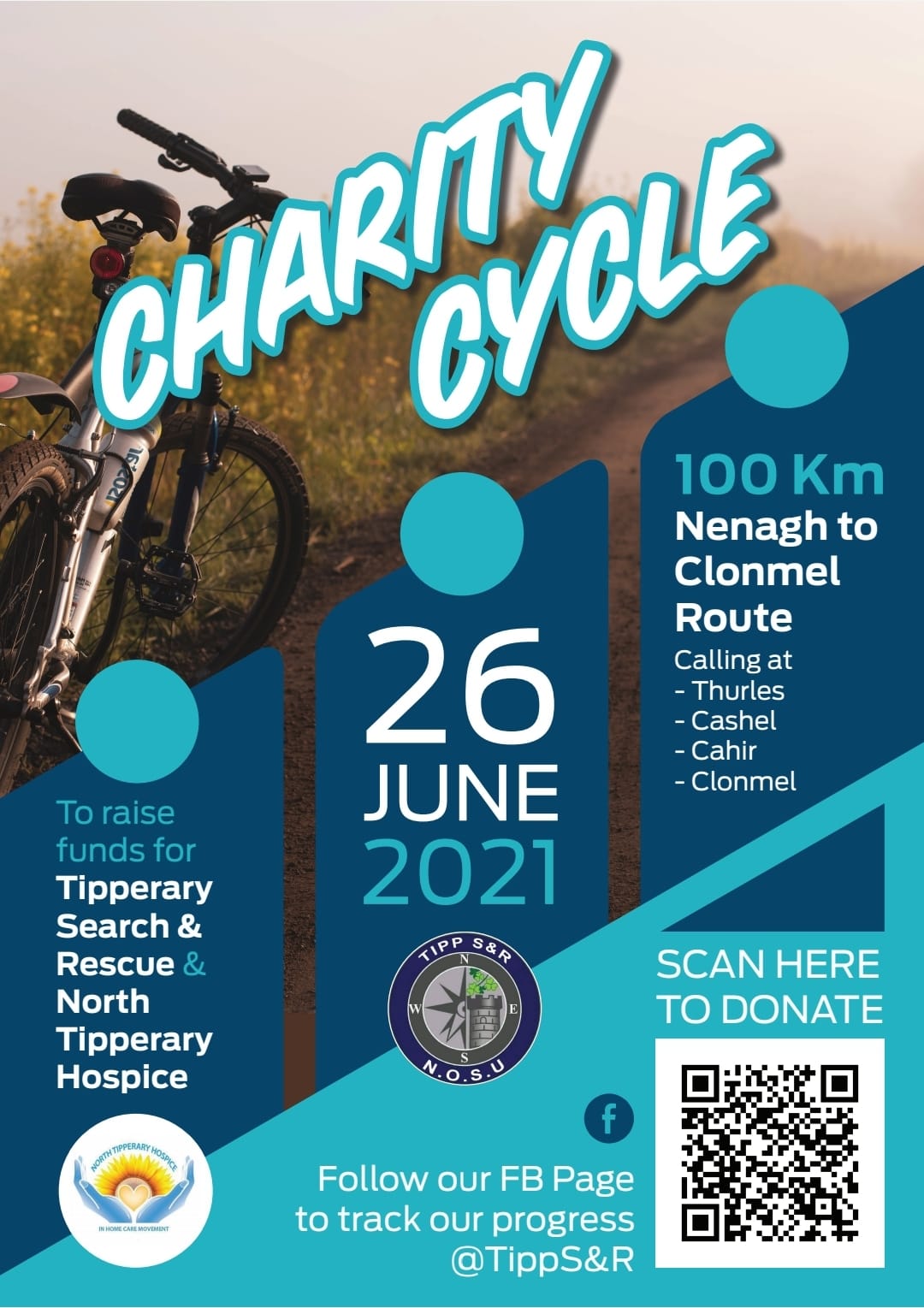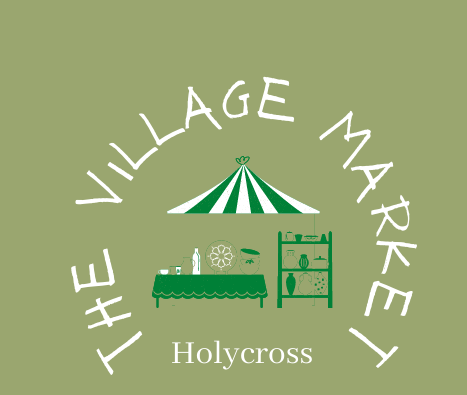 Holycross Village Market
An exciting village initiative hosting a wealth of skills, talents and creativity from our community and surrounding areas. The market is available as a platform for local producers, crafters, artists and musicians.  We would love local schools, students and start-up businesses to come forward with their ideas also.
The market is delighted to be supported by 'Domhan Glass Environmental community'. Our vision for this market is based on a spirit of welcome and kindness for all involved and to all who visit.
Saturday 26th June from 1-3pm. Biweekly there after. For further details call  087 2349003 or email thevillagemarketholycross@gmail.com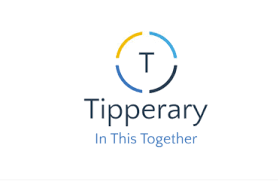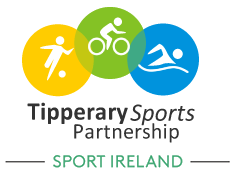 Local Sports Partnership Annual Report
Please find attached the Local Sports Partnerships Annual Report 2020
If you wish to update the contact details, we have held for your group and guarantee up to date information please email details to coordinator@ppntipperary.ie
*If you no longer wish to be a member of PPN Tipperary and would like to unsubscribe please email coordinator@ppntipperary.ie
(Please note that by unsubscribing your group will no longer receive further first hand information in regards to Funding/Grants/Events/ Information etc that may be of help to your organisation)*