Tipperary PPN February Newsletter 2023
National PPN Communication Strategy Video 
Here is a national PPN video communicating what the PPN is https://www.youtube.com/watch?v=gTj6-LuoQ-w&t=3s. We would love to hear your feedback on it and we will be telling you more about the national PPN communication strategy we now have in our next newsletter.
If you have any feedback contact Ruth on 087 4567111 or coordinator@ppntipperary.ie 
Joe O'Brien TD launched this new resource guide developed in conjunction with Pobal and the community and voluntary sector, as part of a wider Dormant Accounts Funded project on the engagement of marginalised communities at local level.
The guide is aimed at ensuring that the most marginalised and disadvantaged communities have opportunities to engage and participate in local planning and decision making. Such inclusive engagement will ensure that their perspectives are reflected in the decisions which affect them and will facilitate more inclusive measures to support sustainable development at a local level.
You will find A guide for inclusion community engagement in local planning and decision making here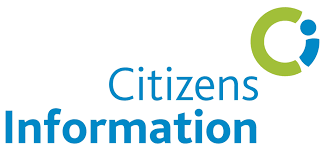 North Munster Citizens Information Service Company invites expressions of interest for the role of Voluntary Director
The Citizens Information Service
Citizens Information Services (CIS) are companies that provide information, advice and advocacy to callers in relation to their rights and entitlements. Services are provided on a drop-in basis, via phone, letter/email, or other channels. There are Citizens Information Centres right across Ireland, and these are supported by outreach locations. For more information please see: http://www.citizensinformation.ie
North Munster Citizens Information Service CLG is a regional company with responsibility for service delivery in the counties of Clare, Limerick, Tipperary and Waterford.
The company is governed by a voluntary Board of Directors. No fees will be paid to Board members, however, travel and subsistence expenses will be paid when applicable.
Full details of the positions, as well as an Expression of Interest form can be found on the Citizens Information Board's website: https://www.citizensinformationboard.ie/en/news/vacancies.html
Closing date for receipt of applications: March 31st 2023

The AHEAD annual international conference will run from Wednesday March 22nd to Thursday March 23rd 2023.
Conference Title: Unity: How Staff and Learner Communities Drive Inclusion in Tertiary Education
Conference Dates: Wednesday March 22nd to Thursday March 23rd 2023, will be held in-person, online and hybrid. In-person elements will take place in Croke Park Conference Centre.
What's Coming Up:
Student panels on the Disabled Postgraduate Voice, and Intellectual Disability
Workshops on UD Approaches for Inclusion, Creating a UDL Curriculum Design, and The Social/Emotional Aspects of Learning
Keynote presentations on Digital Accessibility, and Bridging the Conflicting Lived Realities of Faculty and Accessibility Personnel within UDL Implementation
Whole conference conversations – Shaping the Future of Universal Design in Tertiary Education – dynamic world café style sessions will bring together the online and in-person audiences to feed into a national universal design charter for Irish tertiary education. Once the national charter is complete it will be available under creative commons. All levels of UDL-familiarity are welcome!
Online-led Lightning Sessions with presentations from contributors working on the ground in tertiary education.
Interactive Poster Session featuring contributors working on the ground in tertiary education.
To register and for more information visit https://www.ahead.ie/event/ahead-2023/index
All questions or queries should be directed to events@ahead.ie.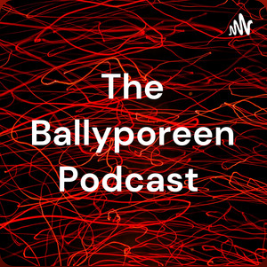 Ballyporeen is a village in the South of Tipperary near the Cork, Limerick and Waterford borders. One of its group members  Seamus Hennessy is a musician, a volunteer and activist within the local Community Council and secretary of the Local Handball club as well as a supporter of many other clubs in the parish. He recently attended Tipperary PPNs course on "Video and Audio storytelling in the Community".
Seamus developed an interest in starting a podcast for his community. He realised he had the equipment needed but the course gave him the confidence to give it a try and produce an episode. For the first podcast, he turned to his fellow members of the community council and invited them to come on the show to give a rundown of the Activities of the Community Council. The Podcast was well received within the community with comments such as "it's a great way to let people know what's going on" and "there's loads you could do with it". Comments such as this has encouraged Seamus to continue producing informative local content and give the clubs and groups a way of reaching the community which was previously unavailable.
In the first few weeks of 2023, Seamus has released 5 (1hour+) Episodes of The Ballyporeen Podcast covering clubs and developments within the parish. He is working on a 6th episode and also has other episodes lined up. Seamus said "He has found it a most enjoyable experience and is very grateful to PPN for providing the excellent course, which was expertly hosted by Ken Mc Hugh of Left Hand productions".
You can list to the Ballyporeen podcast on spotify by visiting The Ballyporeen Podcast | Podcast on Spotify
Funding & Grant Opportunities
Shared Island Civic Society Fund is now open for applications.
The Shared Island Civic Society Fund is an initiative to promote practical North South cooperation and engagement across a range of sectors and themes, consistent with the objectives and commitments of the Good Friday Agreement.https://www.dfa.ie/about-us/funding/sharedislandcivicsocietyfund/
Please also note that the deadline for applications is Monday 27th February 2023.
Tidy Towns Grant Scheme 2023
Applications are invited from Tidy Towns/Community Groups, under the above Scheme for projects/works to be carried out in 2023, which will enhance the appearance of the local area/village/town.
Eligibility:
Applicants must be a recognised Community/Tidy Towns Group involved in activities to enhance and improve the appearance of the local area/village/town.
All applicants must submit a one page Action Plan for their area.
Grants will be awarded on the basis of the number of applications received, the funding available and evidence of expenditure incurred.
Closing date for completed applications is Friday 10th March, 2023.
For more information please visit https://www.tipperarycoco.ie/environment/tidy-towns-support/tidy-towns-grant-scheme-2023
or email aine.brett@tipperarycoco or call 0818 06 5000
Creative Communities Economic Action Fund 2023
The Creative Communities Economic Action Fund 2023 seeks to continue the work undertaken in the first round of funding to develop creative economies at local level. In particular we are asking local authorities, Local Enterprise Offices (LEOs) and their partners to support projects in the following sectors:
Design sectors including industrial design, product design, visual communications, graphic design, Ui/Ux (User-interface/User-experience) and interaction design, service design and strategic design;
Digital creative sectors including software design and games sectors; and
Content creation sectors including advertising and brand agencies, visual and audio-visual content for commercial social media, multimedia content for mobile applications ('apps'), and content for newer and emerging platforms such as AR/VR/XR.
A briefing note on the Creative Communities Economic Action Fund 2023 is available here.
There will be an online information session on 31st January 2023. To register please visit  here.
The closing date for applications is 28th February 2023. For more information visit Creative Ireland (submit.com)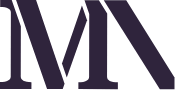 The Music Capital Scheme provides funding for the purchase of musical instruments to individual professional performing musicians and non-professional performing groups.
Established in 2008, the scheme is supported by the Department of Tourism, Culture, Arts, Gaeltacht, Sport and Media and managed by Music Network. The scheme is open to groups and musicians performing a wide range of musical styles, and to date more than €2 million has been awarded across two distinct awards. The instruments purchased through the scheme continue to make a significant impact on the quality of, and access to, music making and live music performance throughout Ireland.
The Music Capital Scheme 2022 is now open for applications. The deadline is 2pm, Tuesday 28th February 2023
For more information visit https://www.musicnetwork.ie/instrument-hub/music-capital-scheme
Disability Participation and Awareness Fund 2023 
The Disability Participation and Awareness Fund is a €3 million, 1-year Fund created by Rethink Ireland in partnership with the Department of Children, Equality, Disability, Integration and Youth (DCEDIY).
You can apply to the Disability Participation and Awareness Fund via the online portal from Monday, 20th February 2023 until Friday, 31st March 2023 at 1pm.
If you would like to access an Easy Read version of these Fund Guidelines, please click HERE
Please join us for our application clinics on the 8th and 16th of March to find out more about the Fund and answer any questions that you have.
Application Clinic on Wednesday 8th March at 12 noon: Register
Application Clinic on Thursday 16th March at 12 noon: Register
For more information please visit https://rethinkireland.ie/current_fund/the-disability-participation-and-awareness-fund-2023/
Community Water Fund 2023
Rethink Ireland is thrilled to announce the launch of our HeadStart Fund. This €3,000,000 Fund aims to support not-for-profit organisations that have an innovative approach to effecting positive mental health for young people aged 15-24, with a proven track record of impact and a vision to scale.
This three-year Fund was created in partnership with the Z Zurich Foundation and the HSE. Up to 10 awardees will receive a package of support, including:
A cash grant of up to a maximum of €69,330 per annum across 3 years 

A business supports package

A place on Rethink Ireland's capacity building Programme

Project performance management
We invite applications from not-for-profit organisations that work towards enhancing positive outcomes in mental health for their beneficiaries (young people aged 15-24) including but not limited to the areas of:
early intervention

well-being and resilience

confidence building

combatting depression/social anxiety/social isolation/loneliness/stress

community-wide approaches and tailored action for specific groups that have worse mental health outcomes including, but not limited to young people, women, ethnic minorities, and those facing socio-economic disadvantage within the target age range.
Closing date for application is 3rd of March 2023.
For more information please visit https://rethinkireland.ie/current_fund/the-headstart-fund/
Eating Disorders in Adolescence & Emerging Adulthood – Two Day Training Workshop 
Tipperary Rape Crisis Centre in conjunction with Blackfort Adolescent Gestalt Institute presents a Two-Day Training Workshop on Eating Disorders in Adolescence & Emerging Adulthood
27th & 28th March 2023 (Monday & Tuesday) in the Clonmel Park Hotel, Clonmel, Co Tipperary. (9.30 am-4.30 pm: Registration from 9:00 am on Monday 27th March 2023)
Today's adolescents are bombarded with shaming, unrealistic and confusing messages about weight, body shape and beauty. Bodies are machines to be managed and are a source of torture for many adolescents. This workshop will explore how the adolescent's relationship to body and food is a creative statement about how they feel about themselves and their world. Participants will develop an understanding of eating disorders specific to adolescence including anorexia nervosa, adolescent anorectic profile, bulimia nervosa, selective/ restrictive eating, food refusal & food phobia.
We will examine various aspects of this complex issue including:
The impact of eating disorders on adolescent development

Eating disorders & adolescent brain development

The adolescent's subjective experience through an eating disorder

Supporting the adolescent's meaning-making process

Supporting parents

Multi-agency work

Supporting the adolescent's recovery

Parental Involvement

Countertransference & clinical dilemmas
This 2-day training normally costs €320 however Tipperary Rape Crisis Centre is delighted to be able to offer the full 2 days training for only €200.
Please contact Catherine for a place on this course by emailing catherine@trcc.ie | www.blackfortinstitute.ie | www.trcc.ie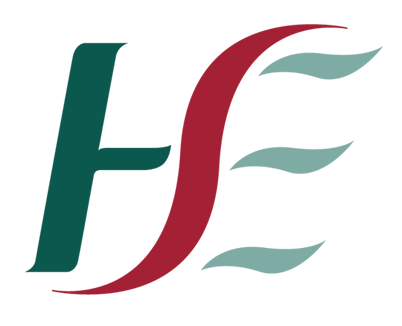 Foundation Programme in Sexual Health Promotion
Foundation programme in sexual health promotion Free 6 day programme. Open to staff of health, education, youth and community services in the Mid west. 
Enhance your ability to incorporate sexual health promotion into your work through the development of your comfort levels, confidence, knowledge and skills in relation to sexual health. 
Training dates are
Monday 18th & Tuesday 19th September 

Monday 16th & Tuesday 17th October 

Monday 13th & Tuesday 14th November 
To receive an application form email vivien.kennelly@hse.ie
Closing date for applications Friday 24th March 2023 
CYPSC Parent Support Calendar For January- March 2023
Please find Children and Young Person Services committee (CYPSC) Parent Support calendar for January to March 2023 below.
This parent support calendar has information on parenting programmes delivered by agencies across County Tipperary.
Parenting supports calendar January – March
2023 series of online Workshops on Loss and Bereavement
A series of Workshops on Loss and Bereavement taking place online from January to June 2023 can be found by visiting https://hospicefoundation.ie/our-supports-services/education-training/bereavement-workshops/
Who are they for?
Professionals and volunteers who may wish to learn more about loss and bereavement and for those working with people who have experienced a major loss.
Our workshops are framed relative to the HSE palliative care competence framework at level two – for people whose work increasingly sees them engaging with people facing loss, bereavement and death. Specifically, the competence dimension for grief and loss; and the competence dimension for communication are of relevance to workshop content and learning outcomes.
Accreditation- Professional accreditation is under application from the Nursing and Midwifery Board of Ireland. If you have other accreditation needs please contact us. A certificate of participation/attendance at the workshops is available on request.
For more information and to book your place on any of the courses visit Bereavement Workshops – Irish Hospice Foundation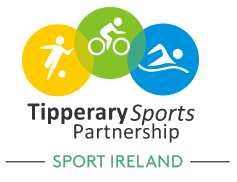 How to Train as a Midlife Woman workshop
This workshop will provide you with practical solutions and science based strategies for active women and to help those who wish to continue to perform as you age.
It will discuss the areas of menopause, nutrition and exercise. This workshop will take place on Saturday 4th March, 2023 .
Venue: Abbey Court Hotel, Nenagh
Time: 9:00 am to 1:00pm
The cost of the programme is €20 + online booking fee.
Booking is through www.tipperarysports.ie
For further information contact us on email info@tipperarysports.ie  or call the TSP office on 052 616 6201 or 052 616 6380
12 Week Swim for A Mile Programme
Are you looking for a challenge for 2023?
Looking for something to help you get fit, improve your ability in the water
Well why not join up for the 12 Week Swim for A Mile Programme, running in 4 Pools across County Tipperary subject to numbers (Nenagh, Clonmel, Roscrea and Carrick on Suir).
The programme offers 2 coached swim nights and 1 self-guided swim a week. All with the focus to help you Swim a Mile with confidence and ease. All participants must be able to swim 2 lengths of the pool comfortably.
Places are limited
Cost is €100 plus booking fee.
Booking and further information is available at www.tipperarysports.ie or email info@tipperarysports.ie or call us on 052 616 6201 or 052 616 6380.
Coaching Girls in Sport Workshop
In celebration of Women in Sports Week 6th – 12th March 2023 Tipperary Sports Partnership supported by Sports Ireland Coaching will deliver a Coaching Girls in Sport Workshop on Tuesday March 7th 7.00pm-10.00pm via zoom
This workshop has been developed by Sport Ireland Coaching to provide a professional development opportunity for coaches working in the area of sport and physical activity, and is specifically aimed at those coaching girls aged 12 – 17. The cost of this workshop is €15 plus booking fee
This workshop is aimed at coaches working in the area of children and youth sport. Although the workshop have been specifically designed for those working with 12 to 17 year old females, coaches working with younger girls may also benefit from attendance.
Previous coaching experience is required and candidates must have a foundation level qualification at the very least to attend the course. How this course will help you understand and develop your skills as a coach or trainer with girls age 12-17
Identify the key reasons why girls engage in physical activity and sport and why they drop out.
Gain an understanding of the relationship between physical activity participation and mental health for adolescent girls.
Understand the importance of communication (coach to player and player to player) in retaining girls in sport
Raise awareness around the effects maturation and puberty can have on females.
Identify the role of actual competence, perceived competence and confidence for engaging girls in sport and physical activity.
Examine coaching practices and communication that foster autonomy, confidence, and belonging in girls across team and individual sports.
Design environments that cater for relationships, connectedness and competition
To book a place on this course click on  https://www.tipperarysports.ie/content/coaching-girls-in-sport-workshop-2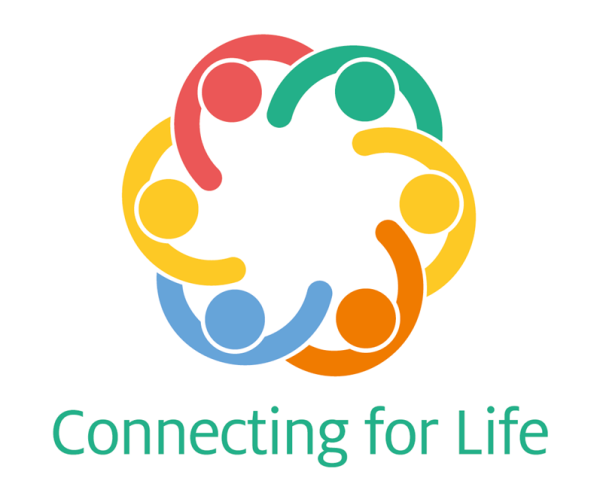 Suicide Prevention, Intervention & Suicide Bereavement Training
in the South East January to June 2023
Suicide Prevention, Intervention & Suicide Bereavement Training in the South East 
March 2023
Clonmel  Co. Tipperary – ASIST Wednesday 22nd Thursday 23rd 9am – 5pm
Kilkenny –  safeTALK Wednesday 29th 9:30am – 1pm
April 2023
Enniscorthy, Co. Wexford – safeTALK Thursday 20th 9:30am – 1pm
Waterford City – ASIST Wednesday 26th /Thursday 27th 9am – 5pm
May 2023
Clonmel, Co. Tipperary – Understanding Self-Harm Thursday 11th 9:30am – 4:30pm
Waterford – safeTALK Tuesday 16th 9:30am – 1pm
Enniscorthy, Co. Wexford – ASIST Wednesday 24th/ Thursday 25th 9am – 5pm
June 2023
Waterford City –  ASIST Wednesday 14th Thursday 15th June  9am – 5pm
Kilkenny – safeTALK Wednesday 21st 9:30am – 1pm
For information on training for specific groups please contact us on 051 874013 or email trainingSRO@hse.ie or visit Thttps://bookwhen.com/sro#focus=ev-suf3-20230126093000
Become a Biodiversity Leader -Training Course
Protect South Tipperary's Local Habitats

Habitat and biodiversity loss are major challenges facing the world today. In Ireland, the Citizens Assembly on Biodiversity 
Loss has recognised this as a crisis and has recommended urgent action by policy makers, communities and individuals. This programme is an opportunity for you to learn practical skills on how to enhance biodiversity and preserve habitats in your local area, community, workplace, club, home and so on.

You will be able to experience the wonders our beautiful earth has to offer while learning how to protect what it has given to us. You will discover some of South Tipperary's hidden gems of nature. You will be provided with training to develop a knowledge and understanding of a range of biodiverse habitats, their flora and fauna, the challenges they face, and how to create an achievable action plan to preserve and enhance them. Working together we hope to help you raise awareness and appreciation of local biodiversity in your community. 

There are four broad habitat types on which we will focus. 

Woods/hedgerows




Bogs




Ponds/rivers

Grasslands
Participants should be interested in biodiversity, want to learn more and make a practical contribution. Maybe you are involved in a local community group, tidy towns, sports club, workplace, school, church or farmers group, or just interested as an individual. As places are limited, preference will be given to people who can share their learning with a wider group and are committed to taking action in their space.
At the end of this course you will have learned –
What biodiversity, habitats and ecosystems actually are

The threats they face in today's world including the impact of climate change

The impact of habitat and biodiversity loss in South Tipperary and what can be done about it

How to assess biodiversity in four key types of habitat at different time of year

How to identify threats to your local habitats and the kinds of local responses that are possible

How to communicate about habitats and biodiversity

Sources of funding for habitat protection, and agencies and bodies that you can work with.


How to develop a local biodiversity action plan
We will use a number of different learning methods
Online classes by Zoom

Face to face workshops

A number of fieldtrips on Saturdays

Some reading and self-learning


Preparation of a Draft Biodiversity Action Plan
There is a time commitment involved 
The programme will take place over 9 months

An average of about 2.5 hours a week of classes

There will be breaks for school holidays and similar


Field trips will take up to half a day
There are no assessments involved in this programme
Get more information or apply Phone: 087 796 2177 or Email:  cabraghwetlandsmembers@gmail.com  or sarabourke@stdc.ie
Public Service Announcements
Age Friendly Ireland Newsletter
Tipperary Together Newsletter
Find January's Together Tipperary newsletter here
If you or your community group would like to provide content to the next issue of this newsletter or add your organisation as a group that receives newsletter please email: tipperarytogether@tipperarycoco.ie