Tipperary PPN February 2022 Newsletter
Sections:
1. PPN News & Members Corner
2. Active Public Consultations/Notices 
3.Funding/Grant Opportunities
4. Public Service Announcements, Training and Upcoming Local Events
A bit of information on how the PPN works!
We are based in Thurles in the Thurles Chamber Enterprise Centre on the TUS campus. Our door is always open….in office hours.
When your group registered, the person completing the form selected the group to become part of one of three pillars or groups of community groups named below:
Community & Voluntary

Social Inclusion

Environmental
This allows for the work of the community group registering to be aligned as closely as possible with other groups to allow effective networking, information sharing and to strengthen the voices of those groups in a collective approach around relevant agreed issues.
Recently, in Cabra Wetlands, Holy Cross, the PPN Environmental groups met with the County Council Environmental & Climate Action section staff on a Saturday morning to hear about the work of the Biodiversity/Heritage Office, Roisin O'Grady and discuss aspects of the sections work and exchange opinions on issues raised. It was well-attended and member groups met for the first time and familiarised themselves with the county council staff to support linking in with them when necessary.
Networking was encouraged over a cuppa or a walk around the inspiring Cabra Wetlands grounds, including its Cosmic Walk.
 
The well-attended Cabra Wetlands PPN Environmental Groups meeting
Our PPN reps nominated on to the County Council Environmental & Climate Action Strategic Policy Committee (SPC) attended that morning and will feed back on the meeting at the next SPC meeting on Wednesday 23rd February, creating a link from the ground to a county board.
This is an example of how linking in and working with groups of similar values can start to make a difference to county policies and decision-making.
If you have any questions on the PPN, contact Ruth for a chat:
Tel: 0504 61014 Mobile: 087 4567111 or Email: coordinator@ppntipperary.ie
Facebook: PPN Tipperary Twitter: @ppntipperary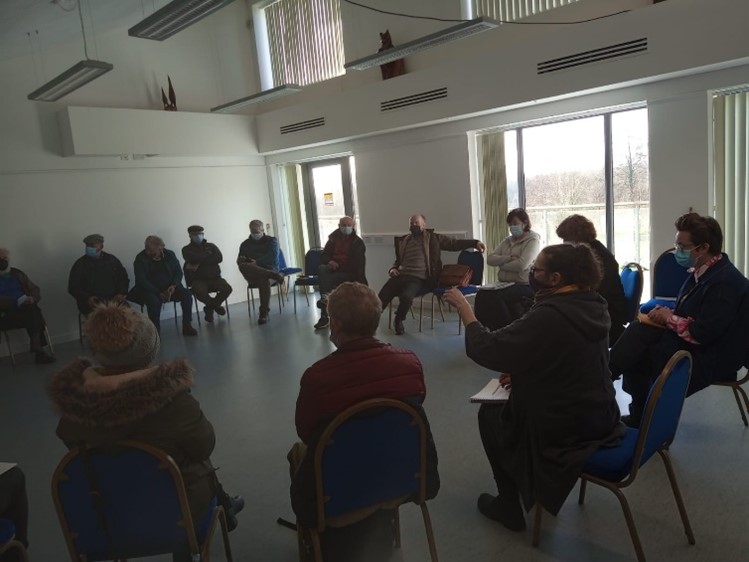 Active Public Consultations/Notices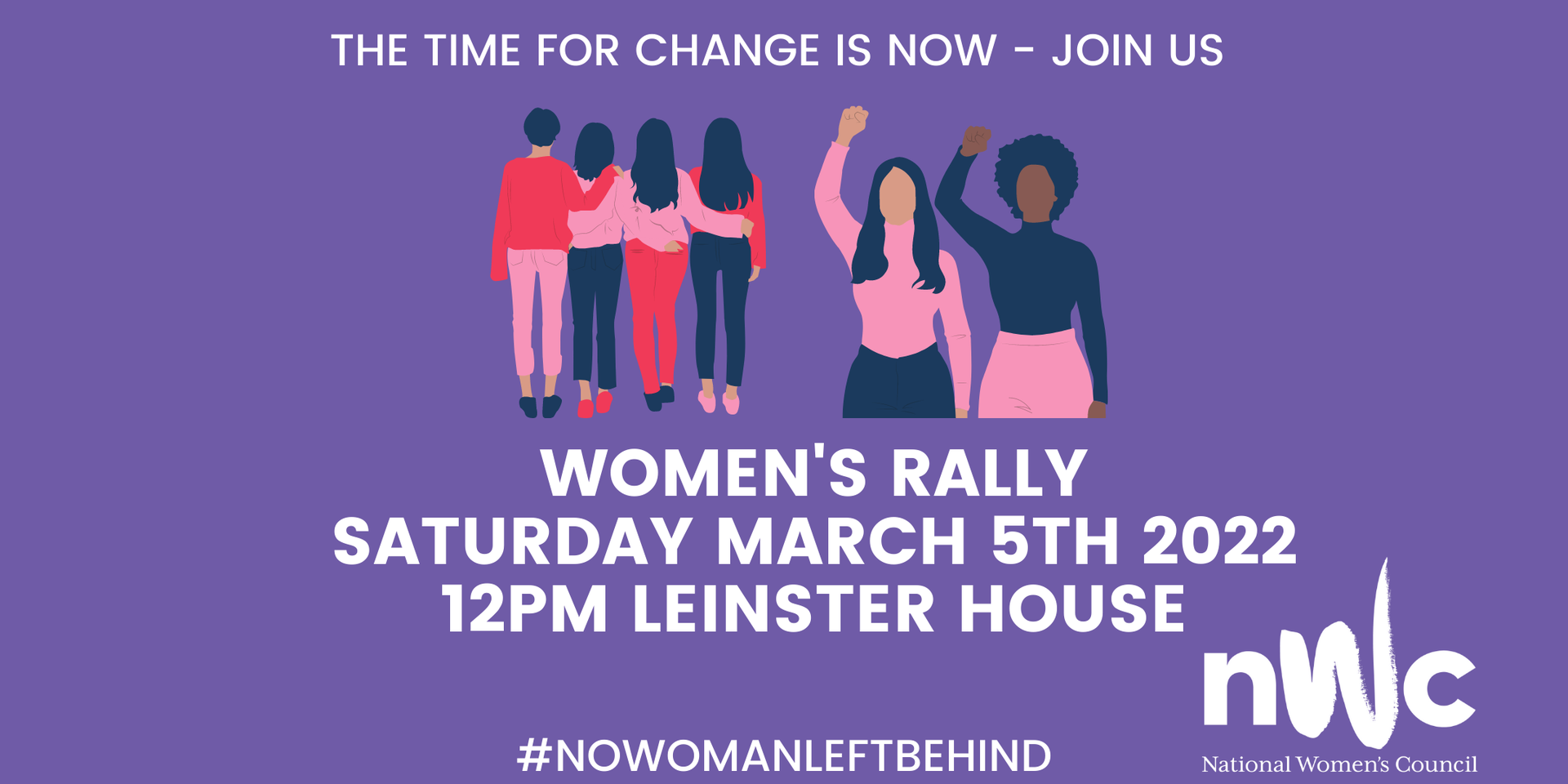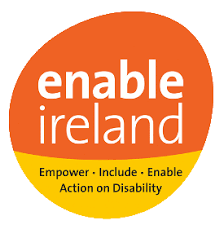 Sign Irish Wheelchair Association And Enable Ireland Petition Today To Build More Accessible Homes
Enable Ireland is partnering with the Irish Wheelchair Association to support their 'Think Housing, Build Accessible' campaign highlighting the absence of wheelchair accessible homes to rent or buy.
The reality for a wheelchair user looking to rent or buy in Ireland is that there are very few wheelchair accessible apartments or houses. You can join us and help us call on the government to review the building regulations and help build more accessible homes.
We're asking everyone to sign this important petition here.
The campaign is supported by an alliance of disability sector organisations and aims to tackle the urgent wheelchair accessible housing shortage in Ireland. 'Think Housing, Build Accessible' is a national campaign highlighting the absence of wheelchair accessible homes to rent or buy in Ireland.
The online petition calls on the government to review the building regulations in Ireland and increase wheelchair accessibility standards from visitable to liveable.  You can show your support and sign the petition here.
Funding/Grant Opportunities

Arts Council's Artist in the Community (AIC) Scheme
The Arts Council's Artist in the Community (AIC) Scheme, managed by Create, offers awards to enable artists and communities of place and/or interest to work together on projects. The AIC scheme is open to artists from any of the following artform disciplines: architecture, circus, street art and spectacle, dance, film, literature (Irish and English language), music, opera, theatre, visual arts and traditional arts.
The aim of the AIC scheme is to encourage meaningful collaboration between communities of place and/or interest and artists. It is essential that consultation take place between the artist and the community, so that both parties are involved in deciding on the nature of the project's realisation. Group ownership of the art should be maintained at every stage.
We are pleased to announce that Round One of the AIC Scheme is now open for applications, with a closing date on the 28th March 2022, at 5pm.
For information and how to apply visit  https://www.create-ireland.ie/projectsubpage/aic-awards/

LEADER Funding 
LEADER funding is open for communities and enterprises who wish to carry out capital projects, feasibility studies or training.  Key themes are COVID Recovery, Climate Change, SMART Towns and Villages.  Grants from €5,000 to €200,000 available subject to criteria.
For more information contact info@stdc.ie or receptionho@ntdc.ie or visit www.stdc.ie

The 2022 National Grant Scheme for Sport and Physical Activity for Older People is now open for applications.
The 2022 National Grant Scheme aims to assist in the implementation of locally developed, well planned initiatives designed to increase participation in recreational sport and physical activity by older people.
These grants are available to all eligible local clubs, groups and organisations that promote increased participation in recreational sport or physical activity for older people as a main element of their activities. Funds permitting, grants awarded will be between €300 and €700 and may be allocated towards the cost of the eligible initiatives outlined on the grant form.
We recognise the impact that Covid 19 has had on older peoples' participation in sport and physical activity over the last 2 years. Therefore, within this 2022 Grant there are specific allocations aimed at encouraging older people back to sport and physical activity and their clubs. The same impact has been felt by those in care settings (both residential and day care settings) around the country so we are opening up the grant this year to both public and private nursing homes and day care centres.
How to Apply
Download your application form in Word format or Download your application form in PDF format.
Read the Terms and Conditions here before filling in your form.
Completed application forms must reach the email or postal address below by 12 noon on Friday the 25th February 2022.
Email your application to active.grants@ageandopportunity.ie (If emailing your application form it is not necessary to sign the application or send a hard copy.)
Or post to
Active National Grant Scheme for Sport and Physical Activity for Older People
Age & Opportunity
St Patrick's Hall,
Marino Institute of Education
Griffith Avenue,
Dublin 9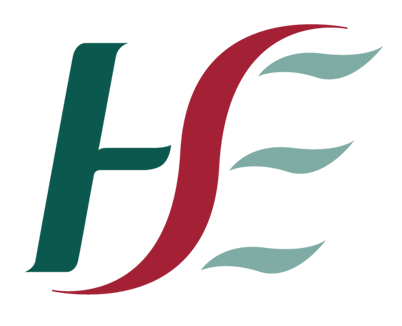 HSE for National Lottery Funding Grants
Applications are now being invited by the HSE for National Lottery Funding Grants.
We are distributing National Lottery funding to community groups and voluntary organisations. We are providing this funding under the Respite Care Grant Scheme and the National Lottery Grant Scheme.
Groups and organisations who provide Health and Personal Social Services can apply for funding.
Amounts of between €500 and €10,000 are available for suitable projects.
Click here for more information including the application form
Closing Date for Applications is 12 noon on Wednesday 23rd March 2022.
For more information and how to apply please visit National Lottery Grants – HSE.ie
Public Service Announcements, Training and Upcoming Local Events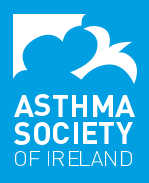 Free Asthma and Chronic Obstructive Pulmonary Disease (COPD) advice lines for people living with Asthma and COPD, as well as their family or carers
Call the Asthma or COPD advice lines if you are:
Newly diagnosed with Asthma or COPD
On a waiting list
Struggling to self-manage your condition
Looking for a point of contact for asthma or COPD-related queries
Call the Asthma advice line on 1800 445464
Call the COPD advice line on 1800 832146
The advice lines offer a call-back service and aim to schedule phone appointments within 24 hours of initial contact.
Both advice lines are modelled on the National Clinical Programme (NCP) respiratory services. They are delivered by a team of specialist clinical staff, including Respiratory Nurse Specialists and Senior Respiratory Physiotherapists.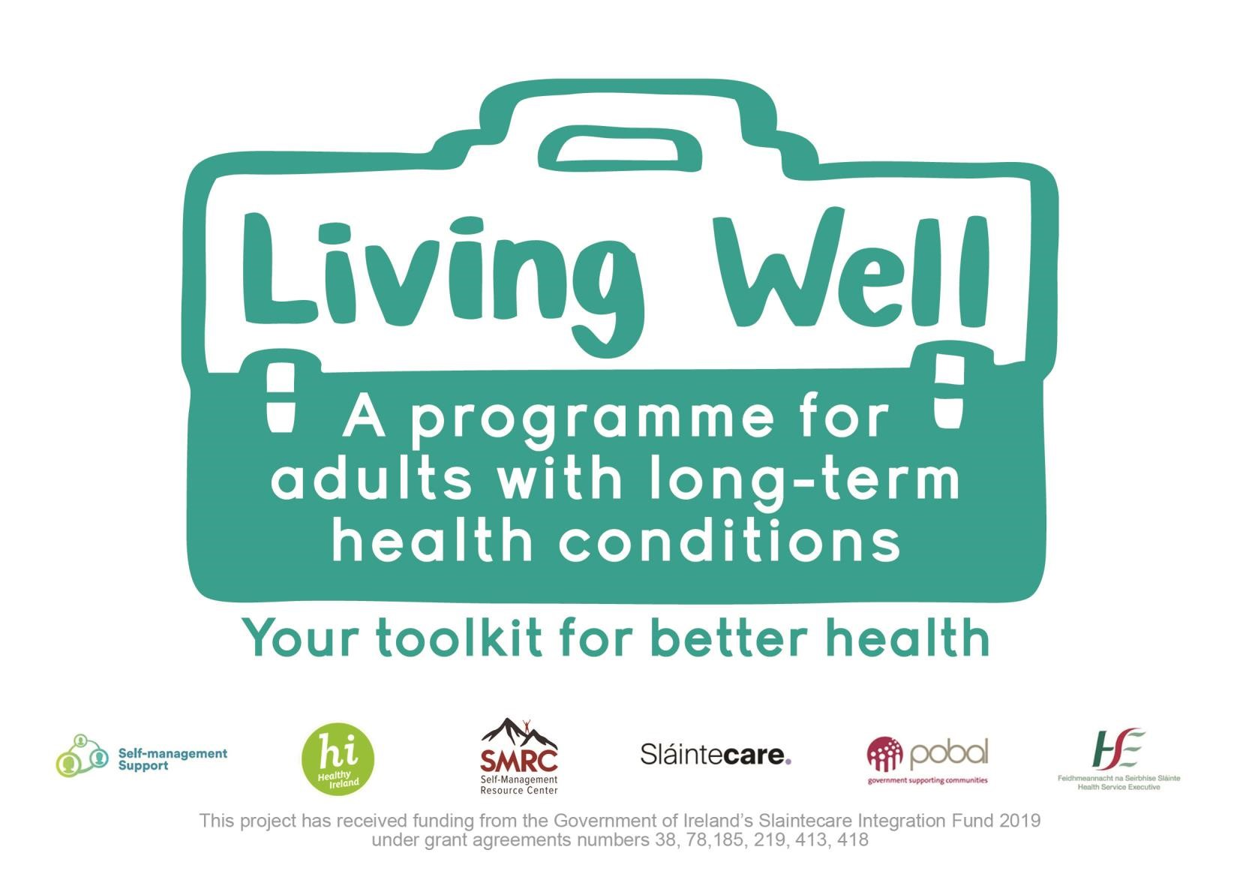 Living well Programme 2022 
Bookings now open for 2022 Living Well Programmes
Living Well is a free group Self-Management programme for adults living with long-term health conditions. Long term conditions include (but are not limited to ) COPD, asthma, diabetes, stroke, heart conditions, multiple sclerosis (MS) arthritis, cancer , Crohn's disease, chronic pain and depression.
Saturdays starting 19th February to 26th March from 10.30am to 1pm
Wednesdays starting 2nd March to 6th April from 2pm to 4:30 pm
Thursdays starting 24th March to 28th April from 10:30am to 1pm
Mondays starting 11th April to 16th May from 10:30am to 12:30 pm
Fridays starting 22nd April to 27th May from 6pm to 8:30pm
For to book your place, enquiries or promotional material email selfmanagementsupportsSECH@hse.ie or call Justin: 087 408 8325 or 087 293 9881
Certificate in Peer Support in Mental Health 2022
Applications are now open for Certificate in Peer Support in Mental Health Course 2022.
For more information on the course and entry requirements please see https://www.dcu.ie/courses/undergraduate/school-nursing-psychotherapy-and-community-health/certificate-peer-support
Is this course for me?
This course is for people who would like to be Peer Support Workers or Family Peer Support Workers in the area of mental health. This course will help develop your knowledge and skills in order to develop your practice as peer support workers in mental health inpatient and community settings.
Peer Support Workers will have a previous history of mental health problems and be in recovery or recovered. Family Peer Support Workers will have experience of supporting someone with mental health problems.
Prospective Students must secure a placement as a peer support worker or a family peer support worker for 19 hours a week (paid or unpaid) for the duration of the course (October – April). The placement can be in a voluntary or statutory services but there must be a placement supervisor to support the peer support worker while engaging in peers support work.
Mental Health Ireland offer a bursary for half of the fees. https://www.mentalhealthireland.ie/certificate-in-peer-support-working-in-mental-health-dcu/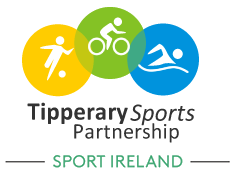 Child Welfare & Protection in Sport Training
Tipperary Sports Partnership is facilitating a Child Welfare & Protection in Sport Basic Awareness training. The course is aimed at sports leaders, children's officers, parents or anyone working with young people in sport. A central goal for all those involved in sport for young people is to provide a safe, positive and nurturing environment where children can develop and enhance their physical and social skills.
Promoting a child-centred environment should go hand in hand with identifying and eliminating practices that impact negatively on safe and enjoyable participation in sport for young people.
The next series workshops will be delivered by Sport Ireland tutors via Zoom on:
March 7th from 6.00pm – 9.00pm
March 14th from 6.00 – 9.00pm
April 4th from 6.00-9.00pm
April 11th from 6.00 -9.00pm
The training will enable Children's Officers/Sports Leaders to:
Implement best practice in protecting the welfare of participants
Create a child-centred environment within the sports club
List categories of abuse and some indicators associated with abuse
Make an appropriate response to a disclosure
Make a report to designated officer or appropriate Statutory Authorities
To book your place visit www.tipperarysports.ie. Cost is €15 plus booking fee.
Please book early as places are limited on the workshop. A Certificate of Attendance will be awarded on completion of the course. For further information please contact TSP Clonmel office 052 616 6201 or TSP Nenagh office 052 616 6380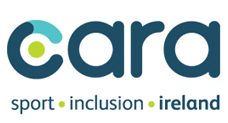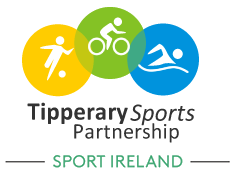 Disability Inclusion Training Online Workshop Opportunity 
When: Tuesday 22nd February
Time: 6:30pm – 9pm
Where: Zoom
Cost: €15 plus booking fee
This online workshop is designed to provide participants with the knowledge, skills and ideas on how to adapt and modify your sport, physical activity or physical education sessions to make them more accessible and inclusive for people with disabilities.
Bookings can be made through www.tipperarysports.ie . Places are limited and granted on a first come, first serve basis.

If you wish to update the contact details, we have held for your group and guarantee up to date information please email details to coordinator@ppntipperary.ie
*If you no longer wish to be a member of PPN Tipperary and would like to unsubscribe please email coordinator@ppntipperary.ie
(Please note that by unsubscribing your group will no longer receive further first hand information in regards to Funding/Grants/Events/ Information etc that may be of help to your organisation)*