Tipperary PPN Newsletter February 2020
Sections:
1. PPN News & Members Corner
2. Active Public Consultations/ Notices
3. Funding/ Grant Opportunities
4. Public Service Announcements, Training and Upcoming Local Events
Community Meeting for Clonmel Municipal District
We are now at the end of our community wellbeing meetings; Our final meeting is in the Clonmel Municipal District's and this community meeting will be take place on Wednesday 26th of February at 6pm in Clonmel Óg GAA Club,Cashel Road, Clonmel. Please come along to have your say in how your community looks into the future.
To register visit Eventbright.ie
Active Public Consultations/ Notices



Evaluation of European Social Fund (ESF) support to education and training (TO10)
The Commission wishes to know citizens' and stakeholders' opinion on the activities carried out since 2014 by the EU with its European Social Fund in order to support education and training. The information collected will be used in assessing what has been achieved during the 2014-2018 period. It will also help the Commission to draw lessons on how to reinforce this support in the future, making it more effective and focused.
Amongst other subjects, the evaluation will assess the success of EU initiatives for reducing and preventing early school leaving, promoting equal access to education and lifelong learning for all, supporting vocational training and improving the quality, efficiency and access to university education. It will also identify which type of support has been the most effective.
Evaluation of ESF support to education and training
Closing date 24th February 2020
For more information visit https://ec.europa.eu/info/law/better-regulation/initiatives/ares-2018-6620755/public-consultation_en

Rural Regeneration and Development Fund
The Rural Regeneration and Development Fund is a commitment of €1 billion by government to be invested in rural Ireland over the period 2019 to 2027.
This fund is to support job creation in rural areas, address de-population of rural communities and support improvements in our towns and villages with a population of less than 10,000 and outlying areas.
Eligibility
Proposals are being invited from Local Authorities, and other locally/regionally based organisations, such as Local Development Companies, as well as Government Departments and State Agencies. For the purpose of accountability and oversight, the lead partner of all projects must be a State funded body, but collaboration with the private sector is encouraged.
Proposals may be made in respect of towns with populations of 10,000 or fewer and their outlying areas. A limited number of specified towns with a population of 10,000 or fewer will be eligible for support under the Urban Regeneration Fund which is being operated by the Department of Housing, Planning and Local Government; however, funding will only be provided under one fund for any particular project.
A list of the funded projects to date is available here.
The Second Call for applications for funding under the Rural Regeneration and Development Fund for Category 2 (project development) is now open. Closing date for applications is 28th February 2020 at 12pm.
You can find more information about the applications process here.
For more information please email rrdf@drcd.gov.ie
Funding/ Grant Opportunities

Burial Ground Grant
Burial Ground Committees in Tipperary are invited to apply for Maintenance Grants under the 2020 Scheme. The purpose of the Grant Scheme is to provide funding to Burial Ground Committees who carry out burial ground maintenance works. The Local Authority would like
to acknowledge the excellent work undertaken by these voluntary committees.
Each Burial Ground Committee will be awarded a grant on the basis of the number of applications received and the funding available.
Grant Qualifying Criteria:
Registered with the Tipperary Public Participation Network (PPN Registration No.)
Copy of current Bank Statement
Closing date for completed applications is Wednesday, 11th March, 2020. All applications will be assessed during the Summer of 2020.
Please return to the relevant Municipal District highlighted on your application form. All works in burial grounds carried out under the Scheme must comply with Department of Arts, Heritage and Gaeltacht – Historic Monument Service requirements. These are detailed in a booklet called "The Care and Conservation of Graveyards" available on the Tipperary County Council website www.tipperarycoco.ie
Forms for New Applicants Only are available from: Aine Brett, Environment Section, Tipperary County Council, Civic Offices, Clonmel, County Tipperary. Tel: 0761 06 5000 aine.brett@tipperarycoco.ie
Tidy Town grant Scheme 2020
Applications are invited from Tidy Towns/Community Groups, under the above Scheme for projects/work carried out in 2020, which will enhance the appearance of the local area/ village/town.
Eligibility
Applicants must be a recognised Community/Tidy Towns Group involved in activities to enhance and improve the appearance of the local area/village/town.
All applicants must submit a one page Action Plan for their area
Grants will be awarded on the basis of the number of applications received, the funding available and evidence of expenditure incurred.
Grant Qualifying Criteria
Registered with the Tipperary Public Participation Network (PPN Registration No.)
Copy of current Bank Statement
Copy of Insurance Cover Certificate
Evidence of expenditure incurred
Closing date for completed applications is Wednesday, 11th March, 2020. Please return to the relevant Municipal District highlighted on your application form.
Forms for New Applicants Only are available from: Aine Brett, Environment Section, Tipperary County Council, Civic Offices, Clonmel, County Tipperary.
Tel: 0761 06 5000 aine.brett@tipperarycoco.ie and also on the Tipperary County Council website www.tipperarycoco.ie
Wildflower seeds and Trees- Limited offer and first come first serve basis
Environment Section has purchased a number of wildflower boxes and trees for Tidy Towns/Schools in Tipperary.
There will be different varieties of flowers in each box.  For maximum effect, please ensure that wildflowers are planted in 100 square metres of ground in soil that is suitable for wildflower planting ie, poor soil areas/unprotected areas.  These wild flowers will attract many different species of insects and bird life. The best time for planting is April 2020.
The trees acquired are:
Mountain Ash, which will flower and have berries. Mountain Ash will not grow too tall or wide.
Alder Tree which is an excellent species in wet areas and have catkins throughout the year.
Silver Birch Tree which do not grow too big.  These will be bare rooted saplings.
If your group is interested in acquiring some of these wild flowers/trees please complete the attached slip and return by post to the following;-
Thurles Municipal District & Nenagh Municipal District
Mary McCarthy – mary.mccarthy@tipperarycoco.ie
Clonmel Borough, Tipperary/Cahir/Cashel Municipal District & Carrick on Suir Municipal District
Salome Halpin –  salome.halpin@tipperarycoco.ie
This is a limited offer as unfortunately we do not have not have enough wildflower boxes to give to each Tidy Town/School so offer is first come first served. Trees will be limited to 10 per group if demand is high.

Wind Farm Community Fund
The fund is available to community and voluntary groups, non-profit groups or organisations with a charitable status. The Wind Farm community funds will prioritise projects and initiatives that support and benefit the areas surrounding ESB wholly owned and co-owned wind farms, in the following categories:
Education and skills.

Health, safety and wellbeing.

Environment and habitat conservation.

Energy efficiency and sustainability.

Culture and heritage.

Recreation, sport and social inclusion.

Tourism (Raheenleagh & Castlepook only) 
It is essential to note that applications from groups that do not submit required documentation with the application form e.g. planning permission, planning exemption or owner permission, will not proceed to evaluation.
Applications may made online at www.communitybenefitfunds.ie, please ensure you take some time to read the Fund Guidelines, prior to submitting you application. 
If you are registered a previous call, you can use the same user name and password to apply to the 2020 fund. 
Public Service Announcements, Training and Upcoming Local Events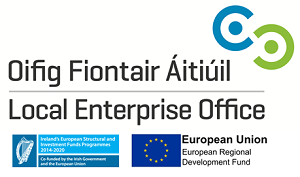 Local Enterprise Week 2020 2nd – 6th March
Are you interested in setting up your own business or are you already in business and looking at ways to increase sales of your product or service? Are you concerned over the impact of Brexit?
Local Enterprise Week runs from March 2nd to 6th across Co. Tipperary, and Local Enterprise Office Tipperary has organised a programme of events across the county that will appeal to Tipperary entrepreneurs, whatever stage your business is at.To see upcoming events and training visit www.localenterprise.ie
#MakingItHappen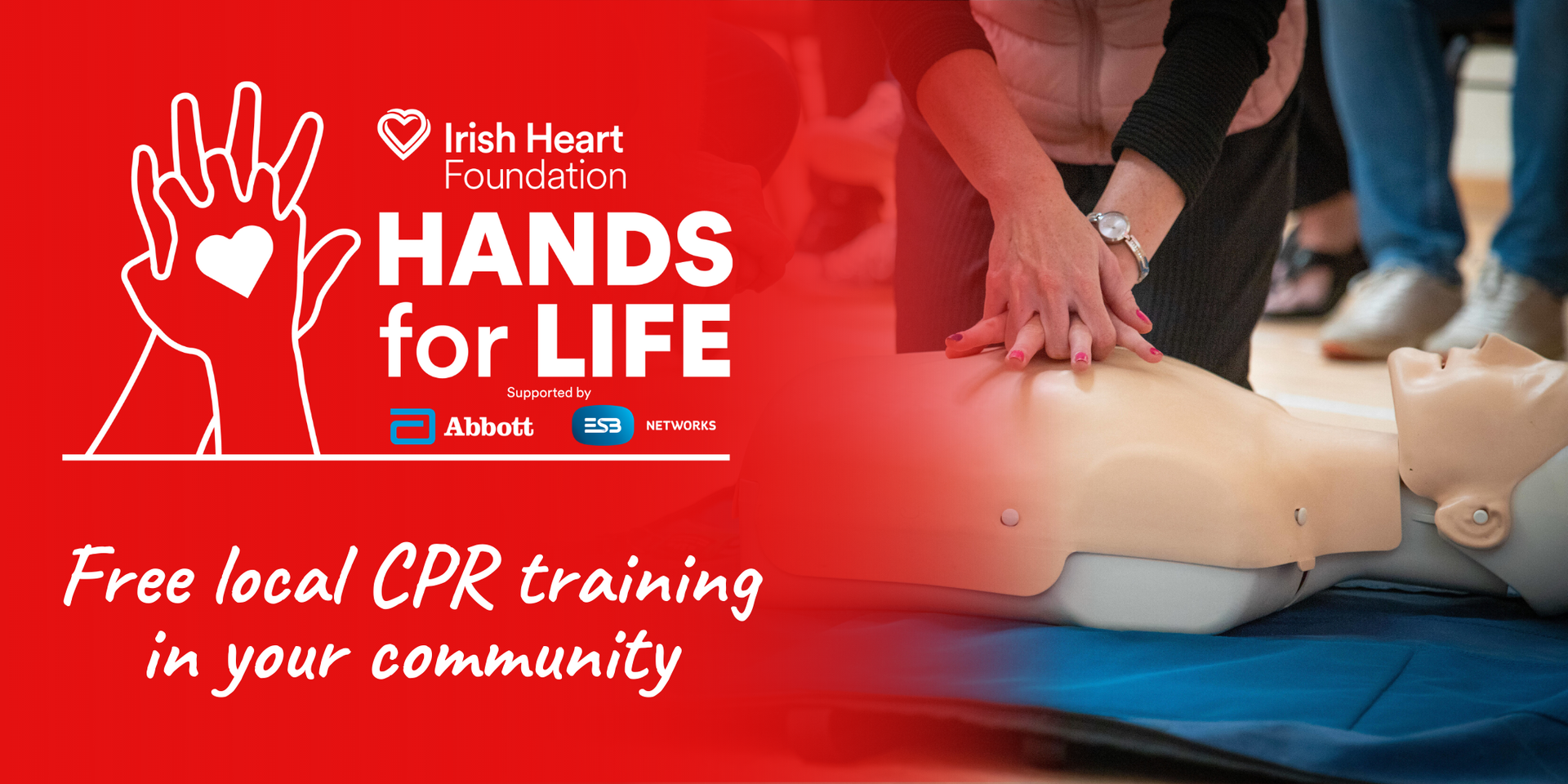 Hand for Life 
Tipperary PPN in partnership with the Irish Heart foundation are running CPR training. 
The course concentrates on 
How to recognise a cardiac arrest

How to perform compressions, including hands-on practice on a CPR training manikin

How to use an AED (Automated External Defibrillator)

How to respond to a choking emergency

How to recognise a stroke

how to perform CPR on a child
and the difference between a cardiac arrest and a heart attack are also covered – all in only one hour and for FREE.
Come to a free Hands For Life training course in Moycarkey Borris community and sports centre on Saturday 29th February 2020. There are 3 sessions during the day 9:30am to 10:30am, 11:00am to 12:00pm and 12:30pm to 1:30 pm 
Book your place on hands for life training in Moycarkey Borris Community and Sports Centre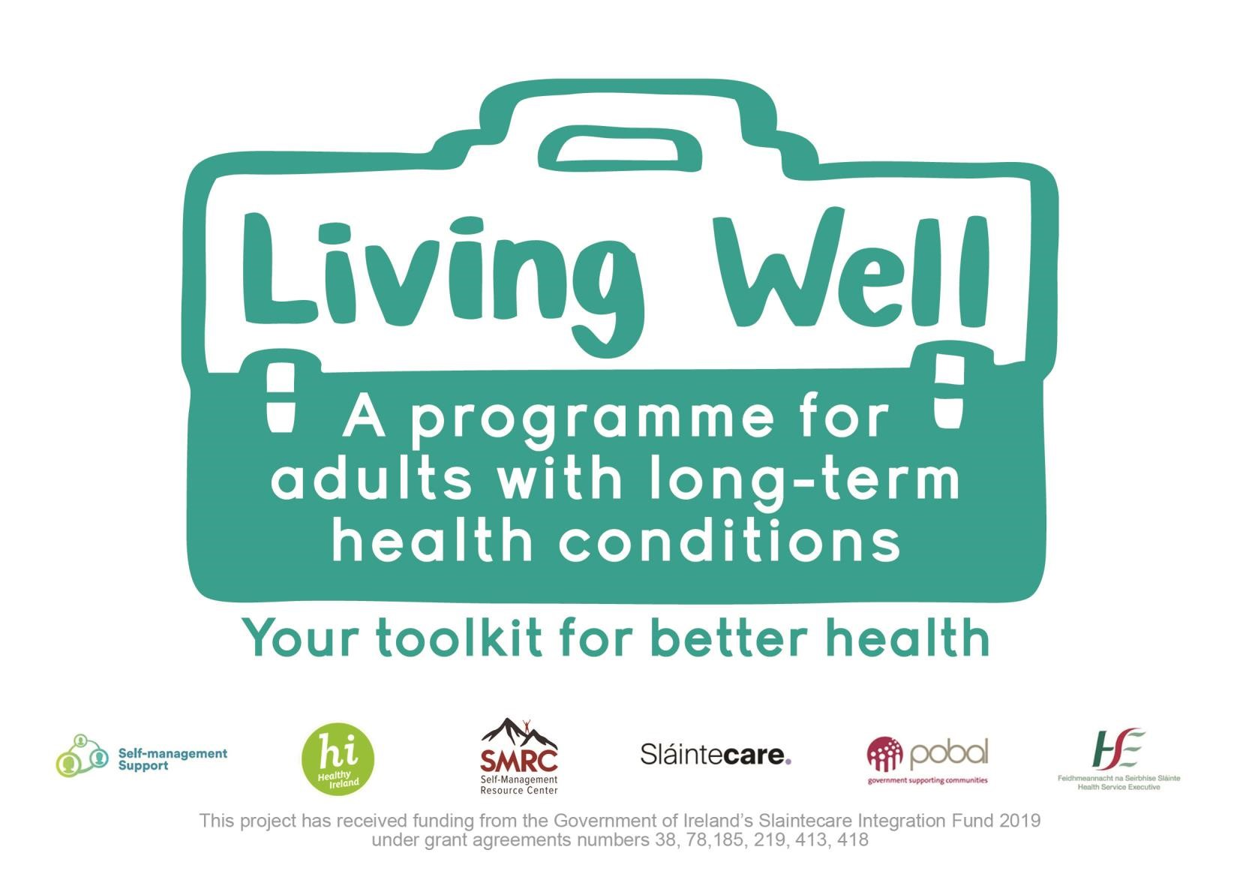 Living well- A programme for adult with long-term health conditions
This is a programme for adults with long-term health conditions such as Diabetes, Heart conditions, strokes, COPD, asthma, Crohn's disease, arthritis, kidney disease, multiple sclerosis and others. "Living Well" is a evidenced based programme to improve participant's self-efficacy, health behaviours and social engagement while reducing feelings of depression and anxiety.
The Living well programme can help you:
Develop skills to manage your conditions
Build confidence to manage your health
Support you to manage the changes you want to make
What is the Living well programme?
Free group programme
Six workshops – 2.5 hours session once a week
Delivered by people also living with long-term health conditions
When is Living Well starting?
Clonmel Moyle Rovers GAA Thursday 10 am to 12:30pm 13/02/2020 to 19/03/2020
For more information contact Catriona on 087 293 9881 selfmanagementsupportsSECH@hse.ie

Tipperary County Council Arts Office Newsletter 
The are a number of upcoming events and funding availble in this month's Arts office newsletter these include 
Tipperary Arts Office – Grant and Bursary Schemes – Deadline for submissions Wednesday 26th February 2020

Tipperary Heritage Office, Creative Ireland opportunities – Deadline for submissions  Wednesday 12th February 2020

Tipperary Heritage Office -Tipperary Decade of Commemorations Grant Scheme 2020 – Deadline for submissions Wednesday 19th February 2020

Arts and Disability Connect (Arts Council funding scheme) – Deadline for submissions Monday 24th February 2020

Open Call Boatmen of Clonmel Art Trail – Deadline for submissions Thursday 20th February 2020

Creative Schools/Scoileanna Ildánacha – Deadline for submission Thursday 19 March 2020

Artist in the Community Scheme – Deadline for submissions Monday 30th March 2020 
Please find a list of events and funding available from the Tipperary county council art office at February 2020 Newsletter 
SafeTALK training
SafeTALK training programme will take place in Friday 14th February 2020 from 10am – 1.30pm in Carrickphierish Library, Gracedieu Road, Carrickpherish, Co. Waterford X91YK12
If you have previously attended the ASIST workshop, you do not need to attend safeTALK.
SafeTALK is a challenging programme that prepares people to identify persons with thoughts of suicide and connect them to suicide first aid resources.  The alertness skills learned in the training are practiced during the training. For your information, there is a document attached giving you a brief description of the training.
To secure a place on this workshop go to:
www.bookwhen.com/sro and click on safeTALK workshop event
Read the information  and scroll to end of page and click 'select'
Click 'view selections' and then 'book now'
Enter your relevant details in the booking page
Participants who acquire a place will receive a confirmation email to confirm their place on the workshop and finalise any details regarding the training.  Please ensure that you / nominee are free for the full duration of the workshop as certification only comes with completion of the course.Participants need to be aged 18 years and over to attend.
If you have any queries about the above, please contact 051 874 013 or email trainingsro@hse.ie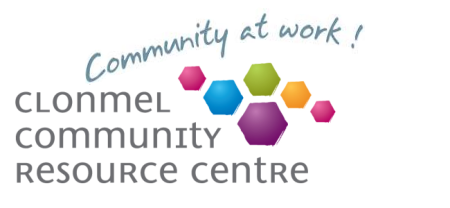 LGBT+ Health south Tipperary is hosting Coffee and chat 
My Culture Café Market Place Clonmel will host 'Coffee and Chat' on 22nd of February at 11:30 am to 1pm and every 2nd Saturday after that. This is a safe space for the LGBT+ community and friends to meet for a coffee and chat and make new friends.
For more info email gerard@clonmelcrc.ie
This is something outside of our support groups which we will still be holding monthly.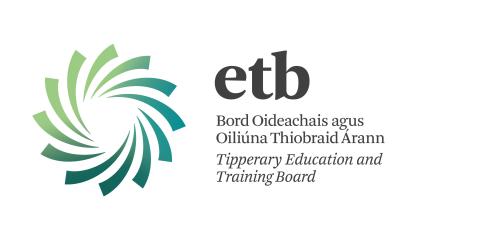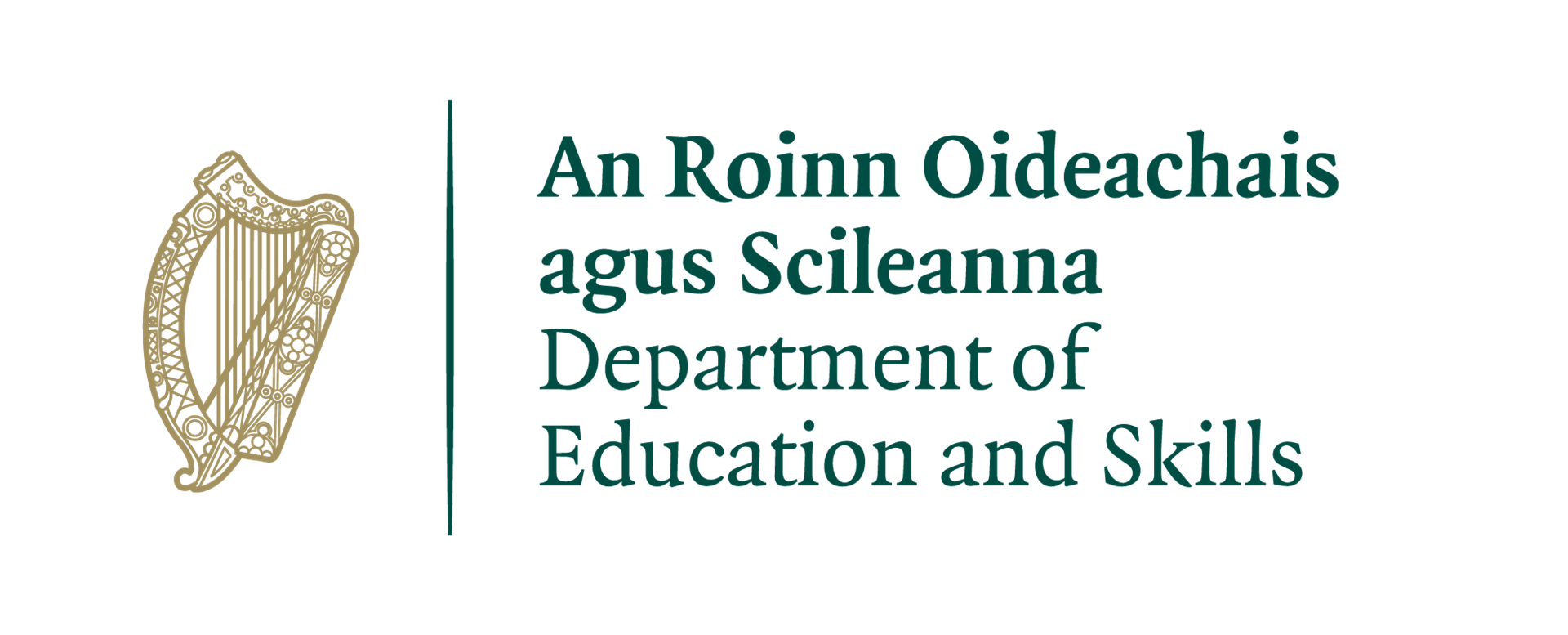 Sustainable communities training programme
Tipperary ETB in collaboration with Tipperary PPN are delighted to offer this 8 week sustainable communities programme to Tipperary PPN members in the south of the county. Would you like to learn how to make your community a better place to live? This programme is designed to look at how we can live better, be a more sustainable citizen and look at best practice. Now more than ever we need to live more mindful lives. This programme is broken into 8 modules these are:
Week 1 – Introduction
Week 2 – Culture and Heritage
Week 3 – Ecological Integrity
Week 4 – Ecological Integrity 2
Week 5 – Health and Wellbeing
Week 6 – Participation and Engagement
Week 7 – Economic resilience
Week 8 – Action Plan
This programme will run each Thursday for 8 weeks starting on 20th February until 9th April from 6.30 – 9pm in Knockanrawley resource centre, Tipperary town.
Click here to see the full program
To register for this course please contact PPN office on 0504 61014 or email admin@ppntipperary.ie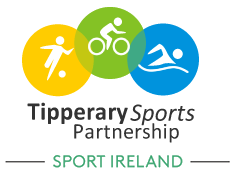 Child Welfare & Protection in Sport Training
Tipperary Sports Partnership is facilitating a Child Welfare & Protection in Sport Basic Awareness training. The course is aimed at sports leaders, children's officers, parents or anyone working with young people in sport. A central goal for all those involved in sport for young people is to provide a safe, positive and nurturing environment where children can develop and enhance their physical and social skills. Promoting a child-centred environment should go hand in hand with identifying and eliminating practices that impact negatively on safe and enjoyable participation in sport for young people.
The next series workshops will be delivered by Sport Ireland tutors on:
Monday 2nd March 2020 in Spafield Family Resource Centre 6pm- 9pm

Monday 16th March 2020 in Nenagh Pastoral Centre 6pm- 9pm
Monday 30th March 2020 in LIT Campus, Clonmel 6pm- 9pm
Monday 6th April 2020 in Rackethall Hotel, Roscrea 6pm-9pm
The training will enable Children's Officers/Sports Leaders to:
Implement best practice in protecting the welfare of participants
Create a child-centred environment within the sports club
List categories of abuse and some indicators associated with abuse
Make an appropriate response to a disclosure
Make a report to designated officer or appropriate Statutory Authorities
Please book early as places are limited on the workshop. A Certificate of Attendance will be awarded on completion of the course.
To book your place visit www.tipperarysports.ie. Cost is €15 plus booking fee.
For further information please contact TSP Clonmel office 0761 06 6201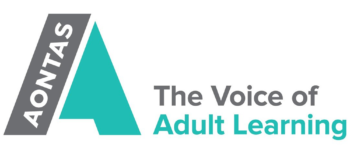 AONTAS Adult Learners' Festival – 2nd – 6th March 2020
The 2020 AONTAS Adult Learners' Festival takes place from the 2nd – 6th March 2020. The festival aims to encourage adults in Ireland to explore the local learning options available to them through a week-long programme of events and adult learning promotion throughout the country.
The Adult Learners' Festival is a celebration of the opportunities adult learning can bring to the public. The festival is designed to promote and celebrate all types of adult learning and we want to promote your opportunity during this important week.
If you already have an existing free event, are already planning an event, would like to plan an event or have numerous events you would like to highlight, AONTAS will help you promote your event to learners locally and across Ireland.
Be part of the Festival by holding an event. AONTAS has the following supports to help make your event extra special:
Online Hosting site for your event
Free 'Event in a Bag' promotional pack for every event
Online Communication Toolkit

 
You can find out more by visiting the festival page here. AONTAS is running a national radio advertising campaign for the Festival and, where possible, we will include your event(s) as part of our social media campaign.
AONTAS encourages all groups and providers to promote their Adult Learners' Festival event on www.onestepup.ie website. The One Step Up calendar will provide learners from all over Ireland with details of learning opportunities in their local area.
For more information visit https://www.aontas.com/community/adult-learners-festival/event-ideas
If you have any suggestions or require any further information on how to get involved please contact Barry Dolan, Communications and Membership Officer, at: bdolan@aontas.com
#LearningForLife
If you wish to update the contact details, we have held for your group and guarantee up to date information please email details to coordinator@ppntipperary.ie
*If you no longer wish to be a member of PPN Tipperary and would like to unsubscribe please email coordinator@ppntipperary.ie
(Please note that by unsubscribing your group will no longer receive further first hand information in regards to Funding/Grants/Events/ Information etc that may be of help to your organisation)*