Tipperary PPN December 2020 Newsletter
Sections:
1. PPN News & Members Corner
2. Funding/ Grant Opportunities
3. Public Service Announcements, Training and Upcoming Local Events

Funding/ Grant Opportunities

Ministers launch €40m sports grant scheme for 2021
The Minister for Tourism, Culture, Arts, Gaeltacht, Sport and Media, Catherine Martin TD, and the Minister of State for Sport and the Gaeltacht, Jack Chambers TD, today announced that €40 million is being made available in 2021 under a new round of the Sports Capital and Equipment Programme (SCEP).
The SCEP is the government's primary vehicle for providing support to sports clubs and communities to develop sports infrastructure around the country.
The programme funds:
natural grass sports pitches, tracks and courts (including pitch drainage)

Energy Efficient Floodlighting

artificial sports pitches, tracks, courts and multi-use games areas

security fencing, ball stop netting and goal posts

hurling walls / handball alleys

building or refurbishment of dressing rooms, showers and toilets

building or refurbishment of sports halls and gyms

non-personal sports equipment

limited COVID-19 related works/equipment

modifications to sports facilities to reduce energy consumption

any other capital projects that are clearly sporting in nature and that will increase participation in sport or improve performance
The first step in obtaining a grant is to register on the department's online system.  Clubs can now register on the department's online system at www.sportscapitalprogramme.ie. 
Once registered, all applications must be made on the same website. The system will be open for applications from 11th December to 12th February 2021.
Further information is available on gov.ie – Ministers launch €40m sports grant scheme for 2021 (www.gov.ie)  and Guide to Making an Application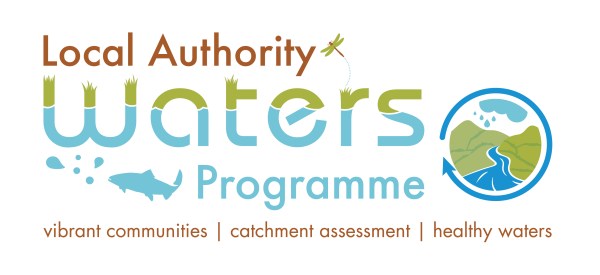 The Community Water Development Fund for 2021
The Community Water Development Fund for 2021 was officially launched a few days ago. First developed in 2018, the fund has increased steadily and for 2021 will total €360,000.
The fund is administered Local Authority Waters Programme (LAWPRO) and is designed to encourage and support local communities to engage in the delivery of local projects and initiatives to address the major issues of water quality, biodiversity loss and climate change. The Fund is open to all community and voluntary groups.
Full details of the 2021 Open Call, including the guidelines, are available at http://watersandcommunities.ie/community-water-development-fund/.
Projects can include 1. Capital projects, 2. Awareness raising and information initiatives and 3. Community benefit and amenity type projects. Grants may range from €500 to €25,000.
The closing date for receipt of applications is the 9th February 2021. If you require any help or assistance, including support in unpacking project ideas or plans, please do not hesitate to make contact.
Public Service Announcements, Training and Upcoming Local Events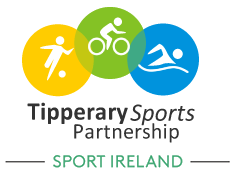 Tipperary Sports Partnership Newsletter
Check out the latest Tipperary Sports Partnership Newsletter for an update on news, events & programmes from across the county.

A Festival of Christmas Kindness
Christmas Kindness for Everyone from the Work it Out! team 'Are you on your own this Christmas, away from your family or just looking for some friendly festive cheer? 
If so, you're invited to join the amazing 'Work it Out!' team for 'A Festival of Christmas Kindness' Participants from this year's Work it Out! process are using their newly acquired 'Zoom skills' to host some Carol Singing, Christmas Bingo, a relaxing Hand Massage, Storytime for the Kids, Christmas Football Show, a 'Friends' Quiz, readings from your favourite Christmas stories – and much more!
Why not pop along and meet our friendly team?
There are 45 FREE Zoom events and activities for you to join from home and there is something to suit everybody!! Each activity is a fabulous get together for everyone – no matter where you are. Everybody is welcome!!   
To book your place please visit https://www.workitout.info/

Aware support services as we come up to Christmas.
As we all know many people are experiencing additional feelings of isolation, anxiety and distress as well as enduring depression, bi-polar disorder and other challenges with their mental health.  These feelings are often further exacerbated during this holiday season, as people can sometimes contrast their own sadness with other people's joy.
 If you, or those with whom you work wish to connect with people in relation to your mental wellbeing, please consider using the Phone In and Zoom Support & Self Care Groups, the Support Line or Support Mail, now and during the holiday season. 
These services provide support, coping skills and information and most importantly help people who are in distress to know and feel that they are not alone in their experience.  
 For more information about the groups https://www.aware.ie/support/support-groups/ and all of our services on www.aware.ie.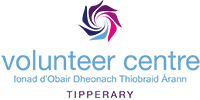 Stay Connected Letter Writing Campaign Launched
Tipperary Volunteer Centre launch their 'Stay Connected Letter Writing' campaign for Nursing Homes and Day Care Centres
The Tipperary Volunteer Centre are seeking volunteer letter writers to help our most vulnerable stay connected in their communities. Staff in nursing and care homes throughout Tipperary are teaming up with the volunteer centre to be part of this letter writing campaign.
The letters written by people like you will go to the nursing or care homes where staff will distribute them to residents or service users who they feel would benefit from receiving them. With increased restrictions in nursing and care homes across the country, it is important that they stay connected through these challenging times.
The campaign aims to benefit the residents and service users and continue to lift their spirits. The letters will also give the staff a new topic of interest to chat to the residents about.
You do not have to be an expert wordsmith to volunteer to write a letter, you could include something as simple as kind words and updates about your own life. You could get creative and share a picture, poem or prayer. You could also share local stories of interest or some old stories about the local area or newspaper clippings. You can really use your imagination with this.
Children are welcome to get involved, they could send a letter, poem or a drawing which they would like to share. It could be a nice family activity to do in the run up to Christmas.
'We believe small acts of kindness are important and by sending a letter you'll be helping those who need it most to stay connected and help battle the social isolation that many of them feel now that the regular services they use are no longer fully operational. We hope this meaningful role will provide you or those of you with children with a nice activity to do while benefiting your community from the comfort of your home' said Derek.
An Post has recently launched a free service where you can send letters, large envelopes, packets and parcels up to 2Kg marked FREEPOST to residents in Nursing and Care homes.
You can find out which Nursing Homes/Day Care Centres in Tipperary who are involved by logging onto https://tipperaryvolunteercentre.ie/stay-connected-letter-writing/. You can also register your interest for this role online and Tipperary Volunteer Centre staff will be in touch with everything you need to get started. You can also call Sara on 086 0481743 or Tina on 086 0418019 for more information.

Communities Creating Jobs Winter Newsletter
This quarterly newsletter cover community developments and job creation throughout Ireland. The articles should prove useful to those communities seeking to re-energise their locality, with examples of good news stories from around the country.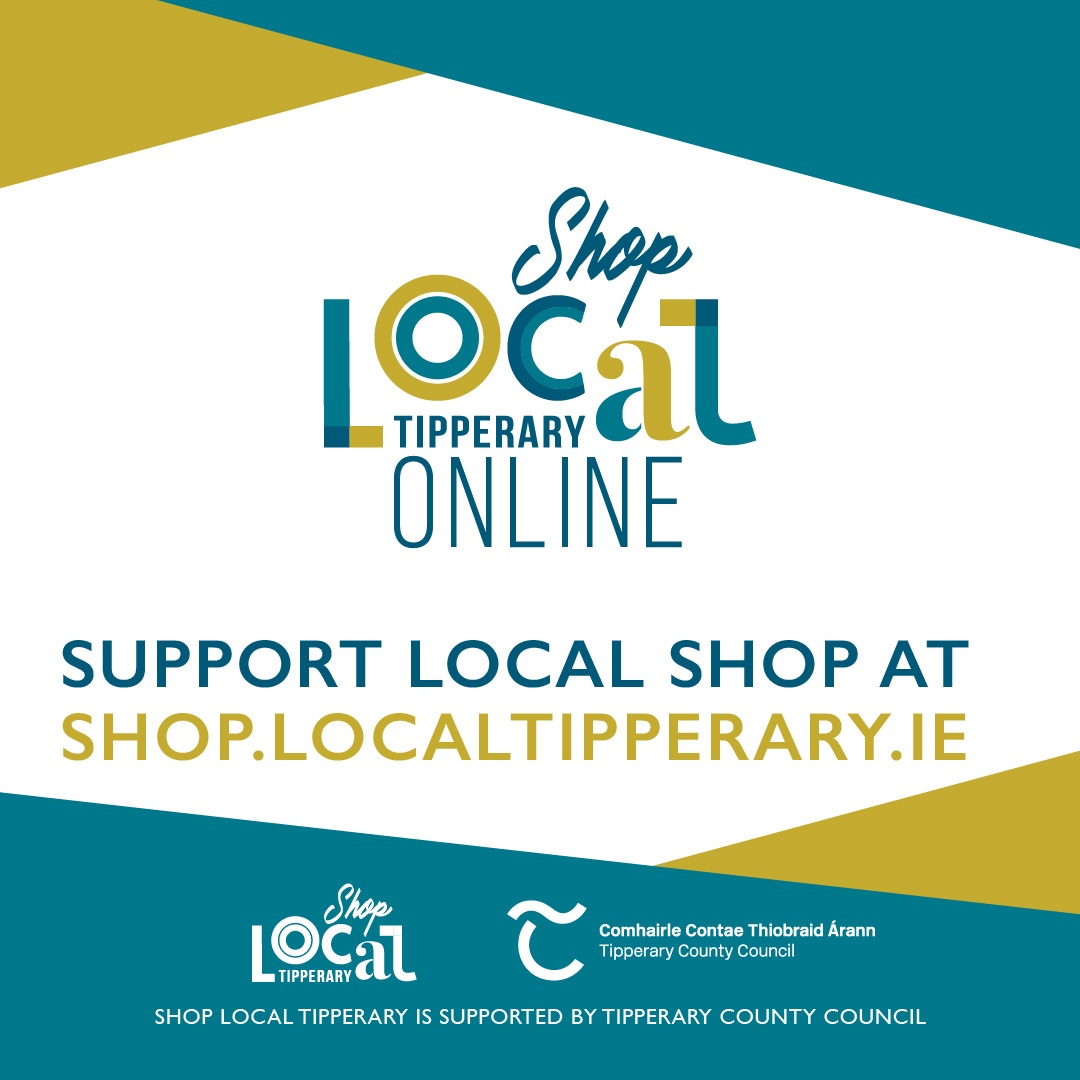 Irish Heart Foundation launches their F.A.S.T Campaign for Stroke
When someone has a stroke, minutes matter: because two million brain cells die every minute after a stroke.
The Irish Heart Foundation in partnership with the Government of Ireland is asking people to know the signs of stroke and to Act F.A.S.T.
Please take a minute to watch this video showing the signs of stroke and what you should do in an emergency. 
will you share it with your friends using #actfast?
By encouraging others to Act F.A.S.T. by calling 112 or 999 you are saving lives and giving people a chance at recovery.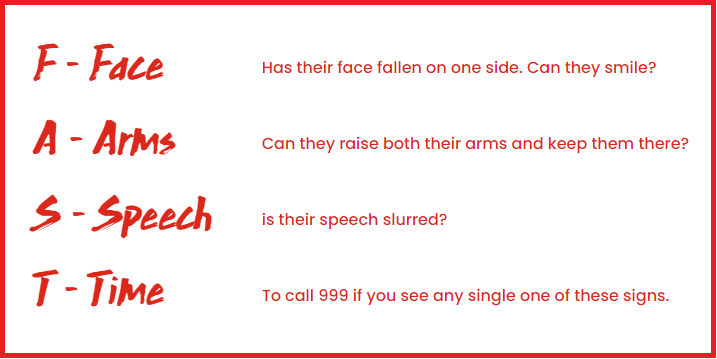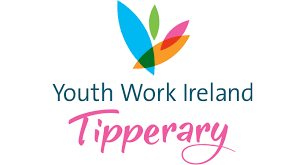 Tipperary Refugee Resettlement Programme- Intercultural Awareness Workshops
Diversity and Anti-Racism Training for service providers, frontline staff, sports clubs and community groups. Training delivered by experienced facilitators, on-site at your workplace or at a central location, following social distancing protocols
Choose one or both workshops
Option A: Intercultural Awareness (1.5h)
Option B: Anti-Racism (2h)
Option C: Combination of both (3.5h)
To book training or for more information contact your local Resettlement Worker
Clonmel or Tipperary Town:
stephanie.ocallaghan@youthworktipperary.ie
Nenagh or Templemore:
lindsay.cleary@youthworktipperary.ie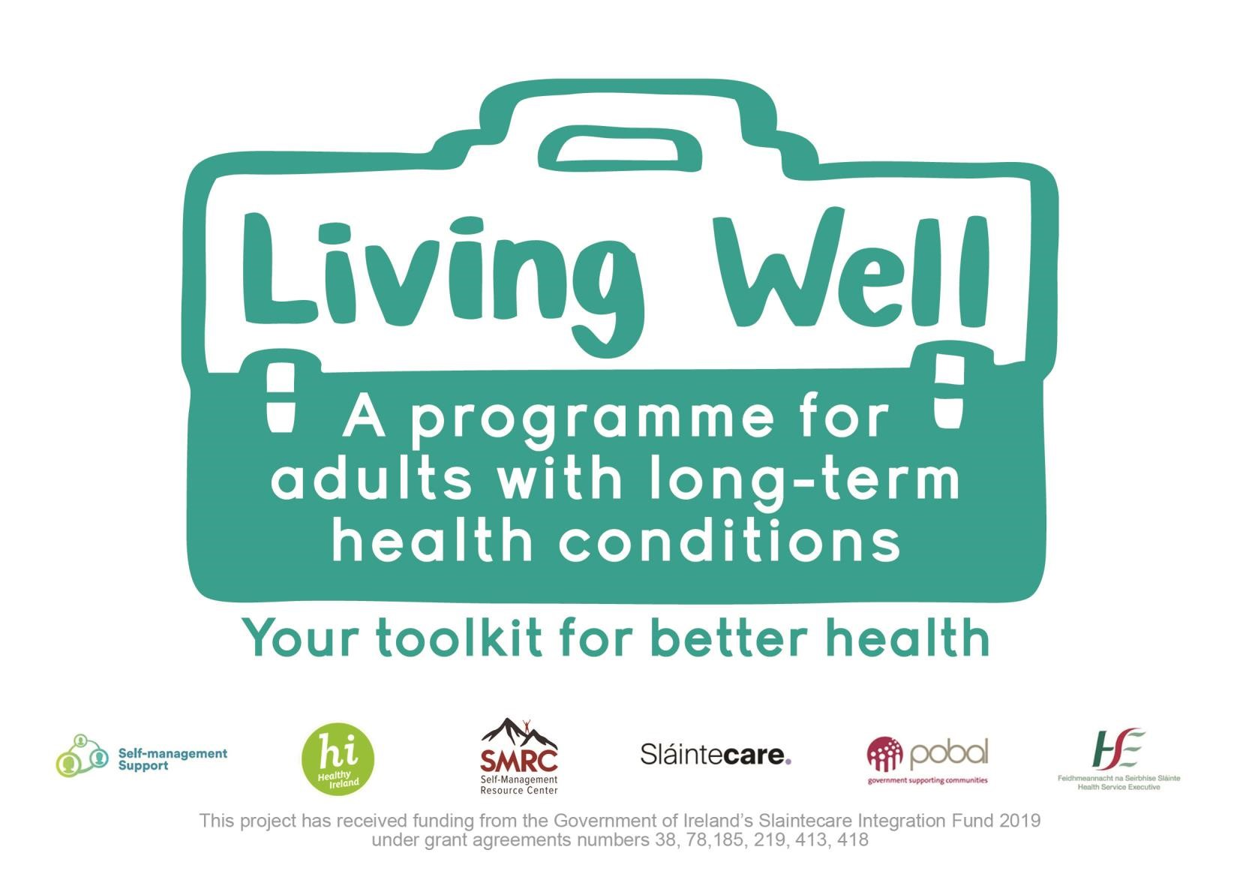 2021 spaces for Living Well available
Living Well is a free group Self-Management programme for adults living with long-term health conditions.
The following support available for anyone who needs help;
One to one support

Loan of devices (tablets, cameras, headsets)

Tech support available for every programme
7 week online programmes
Mondays
Introduction – 11th January 2021
Dates 18th, 25th January 2020, 1st, 8th, 15th, 22nd February 2021 from 10am -12.30pm
Wednesdays
Introduction -20th January 2021
Dates – 27th January, 3rd, 10th, 17th, 24th Feb, 3rd March 2021 from 11.00 – 1.30pm
Thursdays
Introduction-28th January 2021
Dates – 4th, 11th, 18th, 25th Feb, 4th, 11th March 2021 from 10.30am – 13.00pm
Fridays
Introduction – 5th February 2021
Dates -12th, 19th, 26th Feb, 5th, 12th, 19th March 2021 from 2pm- 4.30pm
Saturdays
Introduction – 13th February 2021
Dates – 20th, 27th, Feb, 6th, 13th, 20th, 27th March 2021 from 10.30am – 13.00pm
For bookings, enquiries or promotional material email selfmanagementsupports@hse.ie | Catriona: 087 2939881 or 087 4088325 | www.hse.ie/LivingWell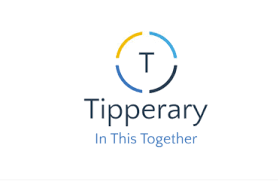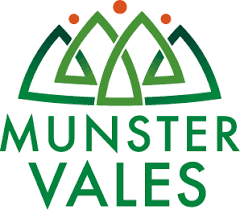 Munster Vales will be running a Community Engagement Pilot Programme beginning in January 2021 and you are welcome to participate in you live within the Munster Vales region, please find more info here https://www.munstervales.com/en/explore-the-region
The programme will be delivered online in a series of interactive community engagement workshops using Zoom. The workshops will run from January to November and will be facilitated by Cillian Murphy Consulting.
The workshops are designed to:
raise awareness of tourism, both in general and within the Munster Vales regions,

identify the vision for each community as to what tourism should deliver for them,

identifying and discussing the suitability of potential local assets to support the delivery of that vision,

to identify opportunities to either create tourism businesses themselves or to invite appropriate external partnerships to maximise the community benefit of those assets

to guide the tourism industry locally as to what developments are considered to be appropriate and will have the support of the wider community
The outcomes for this work should include:
engaging with wider non tourism communities in each region of the Munster Vales (MV) tourism destination,

building relationships,

opening clear communication channels,

building trust,

identifying potential opportunities, and risks, for both the tourism and non tourism communities,

raising awareness of the potential of tourism,

empowering community groups/clusters and creating an atmosphere where everyone is comfortable and confident in discussing how tourism can be best used to create a sustainable future for where they live
This process will deliver a clear sense of local ownership with regards to tourism for the communities involved and a toolbox that will equip Munster Vales, and the industry, to make more community focussed decisions for the future. (We will offer tutorials and send you videos on how to use Zoom in advance so nobody will miss out on the opportunity to take part.)
Please register your interest with me via email triona.omahony@tipperarycoco.ie or phone 087-1189206 for more information

Tipperary County Council Arts Office Newsletter
The are a number of upcoming events and funding available in this month's Arts office newsletter these include
Please find a list of events and funding available from the Tipperary county council art office at Current Arts Newsletter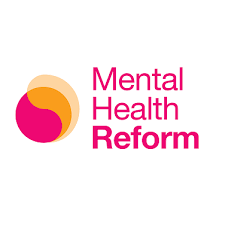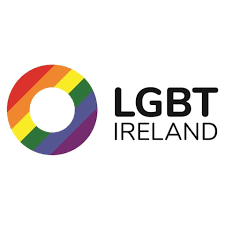 Call for Focus Group Participants
Mental Health Reform and LGBT Ireland are researching the lived experiences of LGBTI+ people who use mental health services in Ireland.
Both organisations will use what we learn to campaign and advocate for improved mental health supports and services for LGBTI+ people.
Mental Health Reform and LGBT Ireland are researching the lived experiences of LGBTI+ people who use mental health services in Ireland.
Who can take part?
LGBTI+ people who are 18 years or older and have accessed mental health services in the last 2 years (these can be public or private, and may include a psychiatrist, community mental health services, or inpatient services).
What will happen if I take part?
You will talk to us about your views and experiences of using mental health services. This will be done online in a focus group with 4 to 6 other people and 2 researchers from Mental Health Reform.
What are the risks?
The risks involved are minimal, but some people might get upset or uncomfortable during their focus group. If you feel this way, you can stop, take a break, and decide whether to keep going with the focus group or not.
How will you protect my privacy?
We will make every effort to ensure your privacy, confidentiality, and anonymity. Names, place names, and other potentially identifiable information will be deleted or changed in focus group transcripts and all publications.
How will the data/information be stored?
All data will be stored in a password protected folder on an encrypted computer owned by Mental Health Reform. A back-up will also be kept on a password protected cloud-based drive. The audio from focus groups will be recorded and transcribed later. Recordings will be deleted once transcripts are made. Transcripts will be made anonymous by deleting or changing names, place names, and other details that could be used to identify you. Transcripts will be deleted within 1 year of the project being completed.
Can I change my mind at any stage and withdraw from the study?
Yes. You can leave the study up to when we make the focus group transcripts anonymous. After that, it will be impossible to know what information you gave us, so we will not be able remove it after that point.
How will the data/information be used?
We will publish what we learn in a publicly accessible research report that will be used for both organisations' campaign and advocacy work. We may also use the data in a later study, other publications (e.g. articles, book chapters, etc.), or to make presentations.
To learn more
Contact: Yvonne ymurphy@mentalhealthreform.ie | 089 488 8016 | www.mentalhealthreform.ie/my-voice-matters

Muintir na Tíre Newsletter 
If you wish to update the contact details, we have held for your group and guarantee up to date information please email details to coordinator@ppntipperary.ie
*If you no longer wish to be a member of PPN Tipperary and would like to unsubscribe please email coordinator@ppntipperary.ie
(Please note that by unsubscribing your group will no longer receive further first hand information in regards to Funding/Grants/Events/ Information etc that may be of help to your organisation)*