Tipperary PPN August Newsletter 2023
Information is Power!
We believe, here at Tipperary PPN, that to truly empower our registered community groups, all members need to know the information that we send out in this newsletter.
Please ensure our newsletters are forwarded or, where possible, a printed copy is shared amongst your group. Let's share the information with our communities!
Tell Us What's Happening Around the County for Positive Ageing Week 2023!
We Would Like to Know What's Happening Around the County in Positive Ageing Week 2023!
The first week in October, 1-7 October, this year, is Positive Ageing Week.
Positive Ageing Week 2023 celebrates ageing and the contribution and older people make to society, whilst highlighting the positivity of older age.
The week will carry the theme of "Challenging Ageism – Reframing How We Think, Feel and Act towards ageing and older persons."
Throughout the week, nationally, there are opportunities as individuals, in workplaces and community groups to celebrate older people we know who enrich our lives and communities.
It is very much part of the ongoing work in County Tipperary also and we want everyone to know about what is taking place in that week so they have an option to take part and make your event a success.
Here at the PPN, we want the September edition of our newsletter to be on the theme of Age Friendly, Older Persons and Positive Ageing.
If you have any relevant news, an awareness campaign you may be doing highlighting local or an event that you are delivering during that time, we want to know about it and will let all our community groups know too.
Please submit your information to us before EOB Monday 28th August to Ruth at coordinator@ppntipperary.ie or Sharon at admin@ppntipperary.ie
Any queries or further details about the newsletter, just contact us and we will be only too happy to help you advertise your event.
Let's celebrate our older people! 
Tipperary PPN has some exciting training programmes on offer for PPN member groups over Autumn 2023.
The first of these courses is Sustainable Gardening course.
Our next course is BeWell Programme which will take place over the four Thursdays in September.
All details and how to book your place on either of these courses can be seen below:
Specially designed programme, developed from 25 years professional experience in Therapeutic Mindfulness, Neuromuscular Physical Therapy & exercise instruction.  4 weekly 1 hour classes, suitable for all ages & fitness levels
Thursday's  7th, 14th, 21st & 28th September from 10am – 12 noon in Thurles Chamber Enterprise Centre, TUS Campus, Gortataggart, Thurles, Co. Tipperary.
Full exercise routines for pain relief, posture, flexibility, strength, balance, coordination and muscle tone  Mindfulness training for stress, anxiety, mood & greater calm, positivity, focus & memory Health advice to improve sleep, energy levels, pain, stiffness, circulation & blood pressure  Standing & seated options for all exercises Modified to suit the individual & group's ability Healthy-habits discussion in each class
To book your place on this BeWell Programme click the book button below
Sustainable Gardening course
Course is based on practical workshops showing groups how to implement the All Ireland Pollination Plan
The aim is to enable community groups to effectively improve their area for wildlife, increase pride of place and reduce pollution. By teaching a practical class on how to take cuttings, how to identify what creatures live in your area and what plants most benefit wildlife to community leaders. We can enable them to improve local areas with a limited budget.
This one day course will take place on Sunday 27th August from 10am to 4pm in Cabragh Wetlands, Holycross, Co. Tipperary, E41 T266
Draft Local Area Plans for Clonmel, Nenagh and Thurles
Tipperary County Council proposes to make the following new Local Area Plans (LAPs):
Clonmel Local Area Plan 2024-2030
Nenagh Local Area Plan 2024-2030
Thurles Local Area Plan 2024-2030
Each of the LAPs will include a Draft Local Transport Plan (LTP) for each town.
This is an opportunity to help shape the future strategic development of Clonmel, Nenagh and Thurles. You can have your say on issues relating to land use planning, climate action, housing, transport and connectivity, environmental protection and heritage, enterprise and regeneration etc.
Paper versions of each of the Draft LAPs will be available to view in the Civic Offices in Clonmel and Nenagh, and in local libraries during opening hours.
Plans will also be available on the Council's website at https://consultations.tipperarycoco.ie, where you'll also be able to find information on how to make submissions or observations on the Draft Plans. Please note that submissions must be received by 4pm on Monday September 11th, 2023.
The Council will be holding public drop-in events, where Council Planning and Active Travel staff will be available to answer general queries and provide guidance on the respective Draft LAPs and Draft LTPs at the following locations:
Clonmel Local Area Plan – Wednesday, 23rd August from 3pm to 7pm – Clonmel Library, Emmet Street, Burgagery Lands, Clonmel, Co. Tipperary
Nenagh Local Area Plan – Tuesday, 22nd August from 3pm to 7pm – Nenagh Library, O'Rahilly Street, Nenagh, Co. Tipperary
Thurles Local Area Plan – Tuesday, 29th August from 3pm to 7pm – The Source Library, Cathedral Street, Townparks, Thurles, Co. Tipperary
If you have any queries, please do not hesitate to contact the relevant Project Manager:
or contact the planning office at 0818 06 5000 or email planning@tipperarycoco.ie

Seanad Public Consultation Committee call for submissions on Future of Local Democracy
The Seanad Public Consultation Committee chaired by the Leas-Chathaoirleach, Senator Mark Daly, is seeking the public's views on the Future of Local Democracy ahead of the Local Elections in June 2024.
The Committee will explore the Future of Local Democracy across the following themes:
Public engagement and participation in the local government process and functions
The powers of local authorities, and
The impact of changes to the local government process, such as the abolition of town councils and the introduction of directly elected mayors.
The Seanad Public Consultation Committee is particularly interested in hearing from and the views and/or experiences of:
Members of the public and local community groups;
Those representing minorities, women for election and young people, and reflective of the diversity of Irish society;
Academics and experts in the field of local democracy;
Ministers and members of local authorities past and present;
AILG & LAMA and their counterparts in Northern Ireland and other jurisdictions;
Secretary Generals and representatives of political parties;
Responsible Departments
Current and former local authority CEOs / Directors of Service;
Those working in local government.
The closing date for submissions is Friday, 29 September 2023. Full details on the call for submissions and how to make a submission can be found here.

Get Ireland Cycling (GIC)
Cycling Ireland is promoting the Get Ireland Cycling (GIC) initiative to get more people into cycling and to encourage cycling as a lifestyle choice. Endorsed by Sport Ireland and Healthy Ireland, research for the GIC Strategy  surveys of the Local Sports Partnerships, schools, cycling clubs and the wider community.
We would ask for your help by circulating the community survey to cyclists and non-cyclists. Perhaps this could be done through the Public Participation Network and your social media platforms. The survey is quite short and there's even a prize draw! Here's a short introduction that you could use and link to the survey.
Cycling Ireland is preparing a Get Ireland Cycling Strategy. They want to hear from as many people as possible to help picture cycling at the moment and how to get more people onto bikes. Please help Cycling Ireland by completing this short Community Survey. There's even a prize draw for those who complete the survey! Thanks.
This survey will help inform the Get Ireland Cycling Strategy; the information you give is greatly appreciated.
Get Ireland Cycling: Cyclist and Non-Cyclist Short Survey (surveymonkey.co.uk)

Climate Conversations 2023
The Climate Conversation 2023 is now open. People across the country are invited to have their say on how we can all play our part in securing our sustainable future.
Government, communities, industry and individuals each have a part to play to help Ireland shift to a carbon-neutral future. We want to hear how we, as a government, can engage, enable and empower people to take action and realise the potential of moving towards carbon neutrality.
Becoming a climate resilient society will help us to cope with the impacts of a changing climate and we are committed to achieving this future through a just transition, meaning all voices will be heard in a fair and equal manner, and new opportunities will mean no one is left behind.
An online questionnaire is now open where people can give their views on shopping, reuse and recycling, food and food waste, heating our homes and sustainable living, local environment and climate change. People can also have their say on how actions in these areas – by individuals, Government and society as a whole – can positively impact our climate goals.
Join the Climate Conversation 2023 by filling in our online questionnaire .
You don't need to be a climate expert for your opinion to be valued, we want to hear from as many people across the country as possible. You might find the Climate Jargon Buster useful as you read through the content and questions.
The closing date for submissions is 5.30pm on Friday, 8 September 2023
If you have any difficulty using the online platform, please get in touch with us ClimateConversation@decc.gov.ie
For more information visit gov.ie – Climate Conversations 2023 (www.gov.ie)
Michael Hickey, Dermot Grogan and Alan Moore from Hedgerows Ireland

The work of the Environmental PPN Hedgerows Ireland group was recognized by a special invitation to President Michael D Higgins Garden Party on 27th June at Aras an Uachtarain entitled 'Cherishing our Biodiversity and Sustainability'

Sadly, Michael D was unwell on the day but 'Banlaoch' Sabina Higgins stood into the breach and delivered a powerful speech by the President in which he extended a "warm welcome to community groups and activists and all those who have been dedicating themselves and committed to fostering a sustainable future for our citizens." "I recognize your work, acknowledge it and salute you this afternoon". But true to his reputation for plain speaking, the President's speech continued "The sobering truth is that our planet is in crisis. The scientific evidence is clear and unequivocal. Planet earth is burning as a result of human economic action, taken most often by those with power, and the consequences falling most acutely on the most vulnerable who are least responsible for climate change." and in explaining this trend, he spoke of "the dominance of neoliberalism as the prevailing political and economic ideology"

The President's speech ended on a positive note "Let's not succumb to despair. There is hope. We still have a chance to avert the worst effects of climate change, but to do so we must act urgently and decisively."

 Hedgerows Ireland were also in action at the Clonmel Show on Sunday 2nd July at a very popular and lively show which included a hedgerow quiz with a prize of a pair of binoculars sponsored by David Anchell's Camida company. Alan Moore from Hedgerows Ireland was delighted by the response from the public, especially children who were helped to identify hedge plants including hawthorn, holly, spindle, oak and some flowers, honeysuckle, meadowsweet and wild carrot.

The theme of the hedgerows stand this year was "Bigger is Better" Research now shows that taller, wider and denser hedges store much more carbon as well as being much more beneficial for all forms of wildlife.
| | |
| --- | --- |
| | Lucy Moore, Alan Moore, Eimear Gallagher and Michael Hickey, Hedgerows Ireland |
Funding & Grant Opportunities
Town and Village Renewal Scheme 2023

The 2023 scheme is designed to support the revitalisation of rural Ireland through a renewed focus on town centre economic and social recovery and regeneration. This will be achieved through projects focusing on town centre regeneration, enhancing our streetscapes and bringing vacant and derelict buildings back into use as community multi-purpose spaces through refurbishment and renovation.  This year the scheme will also include a focus on town or village centre markets (e.g. Farmers Markets, Open-Air Markets, Local Trader Markets, Artisan Markets or similar) in alignment with the Programme for Government.

The 2023 scheme will be targeted at three categories of Towns/Villages as follows:

Category 1: Towns and villages with a population of up to 5,000 people.
Category 2: Towns with a population of 5,001 to 10,000 people.
Category 3: Larger towns with a population of up to 15,000 people may be eligible where the application is of a high quality and outlines a strong need for the investment, good value for money and positive outcomes that will have a substantial impact on the town.

The closing date for receipt of Expression of Interest is 12.00 noon on Thursday 21st September 2023.  EOI's should be emailed to townandvillage@tipperarycoco.ie

For more information and full details of the fund please visit https://www.tipperarycoco.ie/planning-and-building/town-and-village-renewal-scheme/town-and-village-renewal-scheme-2023

 or email townandvillage@tipperarycoco.ie  any queries about the 2023 Scheme
Sports Capital and Equipment Programme

A new round of the Sports Capital and Equipment Programme (SCEP) opened on July 17th until 5pm on Friday 8th September 2023.

The deadline for registration is 5pm on Friday 25th August 2023.

For further details click here https://bit.ly/3DtluPb
Consultation with Members of the Public on the Tusla Corporate Plan 2024 to 2026

As Tusla approaches its 10th birthday on 1st January 2024, we have started to develop our new corporate plan for the years 2024 to 2026.

A lot of change is happening in the agency right now, as we look to continually improve the quality of the services we provide you and how you see and experience those services, and how we can best organise them so that you can have trust and confidence in what we do.

Hearing from people who care about what we do and who come into contact with us in different ways with our many services across Ireland is so important for when we start making this plan. So we would love to hear from you!  This will help us on our journey of change and to decide what's most important for you for the next three years.

You can share your ideas with us in this short survey. Please tell your friends and family so that they can take the survey too! The survey closes on the 22nd September at 5.30 pm.

Consultation with Members of the Public on The Tusla Corporate Plan 2024 to 2026
Online Safeguarding Workshops
Tipperary Sports Partnership are hosting Online Safeguarding Workshops on the following dates in Autumn 2023 via Zoom from 6pm to 9pm.
Safeguarding 1 Workshops – Monday 18th September, Monday 25th September, Monday 2nd October, Monday 9th October, Monday 16th October and Monday 6th November
Safeguarding 2 Workshop – Monday 13th November
Safeguarding 3 Workshop – Monday 20th November
Cost per person is €15 plus online booking fee. To register visit https://bit.ly/3PHk7U0
For further information & bookings please contact the Tipperary Sports Partnership Office on 052 616 6201/ 052 616 6380 or email info@tipperarysports.ie
Parenting Course via Zoom
One Family's 8 week parenting courses via Zoom offer a group based learning environment facilitated by an experienced, accredited parenting facilitator. each course only €50 
Family communications: Coping with Teens and Family Life (evening course) 

Family Communications: Separating Well for Children (Morning and Evening Courses) 
For more information visit Parenting Courses via Zoom – One Family Ireland
Parenting Education E-learning
One Family offer a range of e-learning courses, which are courses you take in your own time, in the comfort of your own home. The courses have video content from One Family staff plus additional learning resources to help you make the most of your learning time.  Parents can monitor their own progress and engage in as many courses as they wish as the one time. These courses have specific content for those parenting alone or sharing parenting but in general the programme supports all family forms.
We offer five e-learning courses for parents. These courses support parents parenting toddlers through to teens. We also offer a course specifically aimed at supporting parents post separation.
All courses are €24.99 each with unlimited access.
For more information visit Parenting One Family – Online programmes for parents and professionals
Take Part in SDG Week 2023!
Ireland's second Sustainable Development Goals (SDG) Week is taking place this year from 23 September – 1 October. It forms part of the wider European Sustainable Development Week (ESDW), which runs from 18 September – 8 October 2023. Last year ESDW saw over 7,000 activities taking place across 24 countries, with over 100 events taking place in Ireland. 

The SDGs belong to everyone and SDG Week is open to all – individuals, groups, schools and colleges, businesses and institutions.

To take part, organize an event – however big or small – or highlight an activity or project that promotes sustainable development and join the annual week of action for the SDGs.

Start Now
Think about how you could promote sustainable development and plan an activity, project or event to take place during SDG Week

Register
Upload your idea on the ESDW website: www.esdw.eu
Act
Organize and promote your initiative during ESDW – 18 September – 8 October 2023! Explore which events are taking place and participate in activities near you
For more information visit https://www.gov.ie/en/policy-information/ff4201-17-sustainable-development-goals/?referrer=http://www.gov.ie/SDGs/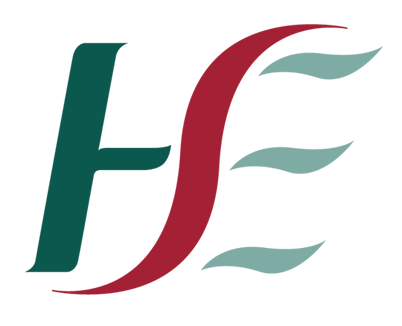 HSE Health and Wellbeing Annual Report for 2022 
HSE Health and Wellbeing Annual Report for 2022. This report outlines the key activities that HSE Health and Wellbeing delivered both nationally and locally last year with insights shared from across our policy areas, partners and various work streams.

Aquafit Programmes for Older Adults
Public Service Announcements
Charities Regulator Annual Report
Tipperary Together Newsletter
Find July's Together Tipperary newsletter here
If you or your community group would like to provide content to the next issue of this newsletter or add your organisation as a group that receives newsletter please email: tipperarytogether@tipperarycoco.ie 
Age Friendly Ireland Newsletter
Farming for Nature Latest Newsletter