Tipperary PPN August 2020 Newsletter
Sections:
1. PPN News & Members Corner
2. Funding/ Grant Opportunities
3. Public Service Announcements, Training and Upcoming Local Events
Dear PPN Member;
In this months newsletter you will find information on events, funding opportunities and supports for you and your community.
Issue 6 of the In This Together Newsletter is now out this fortnightly newsletter is part of an overall communication campaign showcasing community support in County Tipperary.
Keep up the fantastic work in your communities,
Tipperary PPN Team
Funding/ Grant Opportunities

Community Enhancement Programme (CEP) Fund 
The funding covers capital projects only. In cases where both current and capital works are carried out together, only the capital element can be funded through this Programme.
Funding could fill in gaps in Local Authority funding and make particular projects viable or improve them. Funding could be applied to speed up and improve projects already identified i.e. those in planning stage or ready to implement.
The following provides a non-exhaustive list of capital projects that could receive funding under the programme
Development/renovation of community centres

Once off maintenance of premises. This does not include regular routine maintenance

Community amenities

Development of youth clubs or facilities

Development of sports/recreation facilities

Improvements to town parks and common areas and spaces

Security Monitoring equipment

Public realm improvements

Streetscaping

Development of play/recreation spaces

Energy efficiency type projects

Purchase of equipment

Adaptations or equipment needed as a result of COVID-19

Target groups
This funding is targeted at measures that stimulate local economies, while enhancing community facilities for individuals and communities that are impacted by disadvantage as identified in the Local Economic and Community Plan (LECP).
To download the application form please visit https://www.tipperarycoco.ie/community-and-economic-development/community-enhancement-programme-2020-fund-community-centres-and
The closing date for applications is 12 noon on Friday 4th of September
Applications can be sent by post to
Tipperary County Council, Ballingarrane House, Cahir Road, Clonmel, Co. Tipperary E91 E183
Applications can by emailed to cep@tipperarycoco.ie
All grant group applicants must be a member of Tipperary PPN www.ppntipperary.ie and notification will issue by Tipperary PPN to all registered Community and Voluntary Organisations in Tipperary of this grant opportunity.

The Arts Council and Create are delighted to announce a second round to the Artist in the Community Scheme 2020.
This scheme offers funding to enable artists and communities of place/or interest to work collaboratively. The scheme is open to artists from any of the following artform disciplines: architecture, circus, street art and spectacle, dance, film, literature (Irish and English language), music, opera, theatre, visual arts and traditional arts. The projects can take place in a diverse range of social and community contexts such as arts and disability, arts and health, arts and older people, arts and cultural diversity and arts and communities.
Application forms and guidelines for round two of Artist in the Community Scheme are now available to download from the AIC Scheme awards page.
Deadline for receipt of application is Monday 28 September 2020
The Artist in the Community Scheme is managed by Create, the national development agency for collaborative arts, on behalf of the Arts Council.

CLÁR funding for C&V groups – meals on wheels, mobility and cancer care transport
CLÁR provides funding for small scale infrastructural projects in rural areas that have suffered significant levels of population decline. The supports provided through CLÁR have been tailored this year to help rural communities to respond to the new COVID-19 environment.
Measure 3 of the programme will be of particular interest to groups providing meals on wheels services, mobility services and cancer care transport:
Community organisations providing meals on wheels and other community services will be supported to purchase kitchen or food delivery equipment. They can also access funds for any adaptations that may be necessary to their existing vehicles as a result of new public health guidelines. This measure will assist these organisations that provide vital services which support people to live in their own homes while also playing a role in combating rural isolation.

We will also separately continue to fund vehicles for those vital voluntary organisations that provide free transport for people with mobility issues and for those attending cancer treatments.
For further details and application forms, click here. Please note that eligibility for this Measure will be based on the 'catchment area' being served by the vehicles. Information on eligible catchment areas can be found here. A press release for the scheme can be found here.
Applications should be submitted directly to the Department at CLAR@DRCD.gov.ie by the 28th August 2020.
The Department may not be in a position to follow up regarding missing documentation or incomplete application forms. Incomplete application forms may not be considered.
Any queries should be sent to CLAR@DRCD.gov.ie.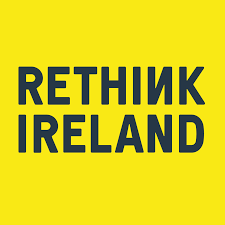 Equality Fund 2020 – 2023
The Equality Fund 2020 – 2023 has been launched to support organisations and groups that empower marginalised communities and tackle systemic inequality. This initiative is supported by the Government of Ireland and the Peter Kinney and Lisa Sandquist Foundation.
Details of the fund can be found on https://rethinkireland.ie/current_fund/equality-fund-2020-2023/.
The Equality Fund will focus on three strands.
Empowering Women: This strand supports projects to empower more women from minority communities into employment. This strand will also fund projects which support women who are employed on an informal basis, in low paying jobs, or who find it difficult to assert their rights.

Strengthening Communities: This strand supports projects which empower communities to advocate for themselves. They will strengthen equality in Ireland through community work and collective action.

Building Equality Together: This strand supports projects or networks to work together to enhance equality. We seek applications from two or more organisations who have come together to promote equality. This includes existing networks and collaborations.
Applications for the Equality Fund should be submitted online using the online application form by 5 pm on Monday 14th September 2020.
Please note, while the Department of Justice and Equality supports this fund, it will not have a role in the funding application process. Any queries related to the Equality Fund should be directed to Rethink Ireland.
Public Service Announcements, Training and Upcoming Local Events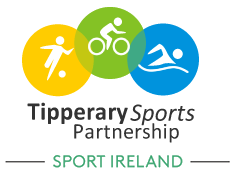 Tipperary Sports Partnership COVID-19 Club Small Grant Scheme
Sports clubs in Tipperary can now apply for COVID-19 Club Small Grants of up to €1,500 through Tipperary Sports Partnership. The COVID-19 Club Small Grant Scheme is part of a series of COVID-19 related funding schemes from Sport Ireland, following the announcement of €70 million of funding by the Government to support the sports sector in response to the Covid-19 crisis.
The COVID-19 Club Small Grant Scheme will be implemented by Sport Ireland's network of Local Sports Partnerships and will provide assistance to local clubs with covering costs associated with the reopening of sports clubs. This scheme is separate to the Sports Club Resilience Fund, which will be delivered through National Governing Bodies.
This scheme is designed to support sports clubs that do not have the finances to implement COVID-19 related hygiene and social distancing protocols. As the total fund available is limited, clubs which already have the finances to implement COVID-19 protocols should not apply.
This grant scheme is designed and intended to support return to sporting activities only and cannot be used to support COVID-19 costs related to hospitality services such as bars or restaurants within sports facilities.
The scheme will be based on identified needs. Tipperary Sports Partnership and Sport Ireland will work together to ensure that the investment is distributed fairly and every effort will be made to ensure that the wider sports community benefits from this scheme. There is a €1,500 limit per club on this grant scheme however applications will be means tested and only clubs with the most need will be eligible for the full amount. Clubs should not feel that they have to apply for the full amount to be considered for support.
Only one application can be submitted per sport club

Applications to Tipperary Sports Partnership are only applicable to clubs based within Tipperary.

Funding applications must be submitted prior to 4pm on Monday, 31st August via the application form on www.tipperarysports.ie

Clubs must ensure that, where available, they prioritise the application for funding support via their National Governing Body or relevant representative body. Funding support for the same purpose should not be sought from multiple sources
For more information contact Tipperary Sports Partnership on 076 106 6201 or info@tipperarysports.ie
Child Welfare & Protection in Sport Training- Online Workshops
Tipperary Sports Partnership is facilitating a Child Welfare & Protection in Sport Basic Awareness training. The course is aimed at sports leaders, children's officers, parents or anyone working with young people in sport. A central goal for all those involved in sport for young people is to provide a safe, positive and nurturing environment where children can develop and enhance their physical and social skills. Promoting a child-centred environment should go hand in hand with identifying and eliminating practices that impact negatively on safe and enjoyable participation in sport for young people.
The online workshops will be delivered by Sport Ireland tutors on:
Monday  14th September 2020  6pm- 9pm

Monday  21st September  2020  6pm- 9pm
The training will enable Children's Officers/Sports Leaders to:
Implement best practice in protecting the welfare of participants

Create a child-centred environment within the sports club

List categories of abuse and some indicators associated with abuse

Make an appropriate response to a disclosure

Make a report to designated officer or appropriate Statutory Authorities 
To book your place visit  www.tipperarysports.ie.  Cost is €15 plus booking fee.
Please book early as places are limited on the workshop. A Certificate of Attendance will be awarded on completion of the course.
For further information  please contact TSP Clonmel office 0761 06 6201 or TSP Nenagh office 0761 06 6888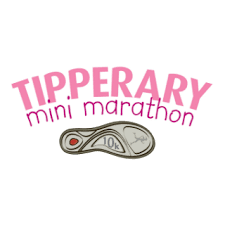 Tipperary Mini Marathon Women's Virtual 10k will take place over the weekend 26th-27th September 2020
Tipperary Sports Partnership are delighted to announce that this year's Tipperary Mini Marathon Women's Virtual 10k will take place over the weekend 26th-27th September 2020.  Irish International women's rugby player and Fethard Native Dorothy Wall took time out from her training to launch this year's event.
The Mini Marathon aims to provide an opportunity for females to participate in a female only event and is open to walkers, joggers and runners of all abilities over the age of 18. The event is supported by Sport Ireland's Women in Sport Programme and is part of the #20×20 campaign which aims to increase female participation in sport. 
This year's event will be a free virtual event which will allow participants to pick their own 10k route and their own start time to complete the event on either Saturday 26th or Sunday 27th September.  Participants can run on their own or with small groups adhering to the HSE guidelines.  Registration can be completed via on www.tippminimarathon.ie
In order to receive their event medallion and souvenir, participants will be asked to submit their name and completed time to Tipperary Sports Partnership. In addition, following completion of the event participants will be in with a chance of winning a spot prize when they submit a photo either by email to info@tipperarysports.ie or via TSP social media platforms.
At the launch, Dorothy expressed her delight to launch the 2020 Tipperary Women's Virtual 10k Event and said 'Many things have changed during the current pandemic and it is important for us all to stay active and to remember the 20×20 campaign and its aim, which is 20% more female participation, media coverage and attendance at women's sports in 2020.  It is excellent to see the Tipperary Women's Mini Marathon being held in 2020 and being delivered virtually.  It is innovative and sets example for all women's sporting events and supports women to be active.  I would like to wish all the participants the very best of luck, especially those who are new to walking or running and who are completing their first 10k'
This is a great opportunity for participants to raise funds for their own local charities and there is a charitable donation of €200 to the largest group raising funds for charitable causes. 
The Event is funded through Sports Ireland's Women in Sport Programme and event partners/supporters include Tipperary Sports Partnership, Tipperary Athletic County Board, Thurles Crokes and Tipperary County Council.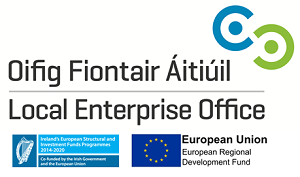 LEO Tipperary launch Business Skills Training schedule
6 week Start Your Own Business Training

2 hour Start Your Own Business Webinar – is self employment for me?

Basic Bookkeeping Using Excel

Boosting Your Online Sales

Developing Online Videos to market your business

Search Engine Optimisation

Evolving your social media strategy

How to do a user experience audit of your website

Pricing – have you priced for profit?

Selling Online – how to succeed?


Facebook & Instagram Advertising
To book your place on any of these courses please visit https://www.localenterprise.ie/Tipperary/Training-Events/Online-Bookings/
For more information and business supports please visit www.localenterprise.ie/


Comhairle na nÓg survey on Covid-19 Survey 
The Thurles subgroup of Comhairle na nÓg have created a survey to record the impact of Covid-19 on young people living within Tipperary. Please complete this short survey https://www.surveymonkey.com/r/86HFSFN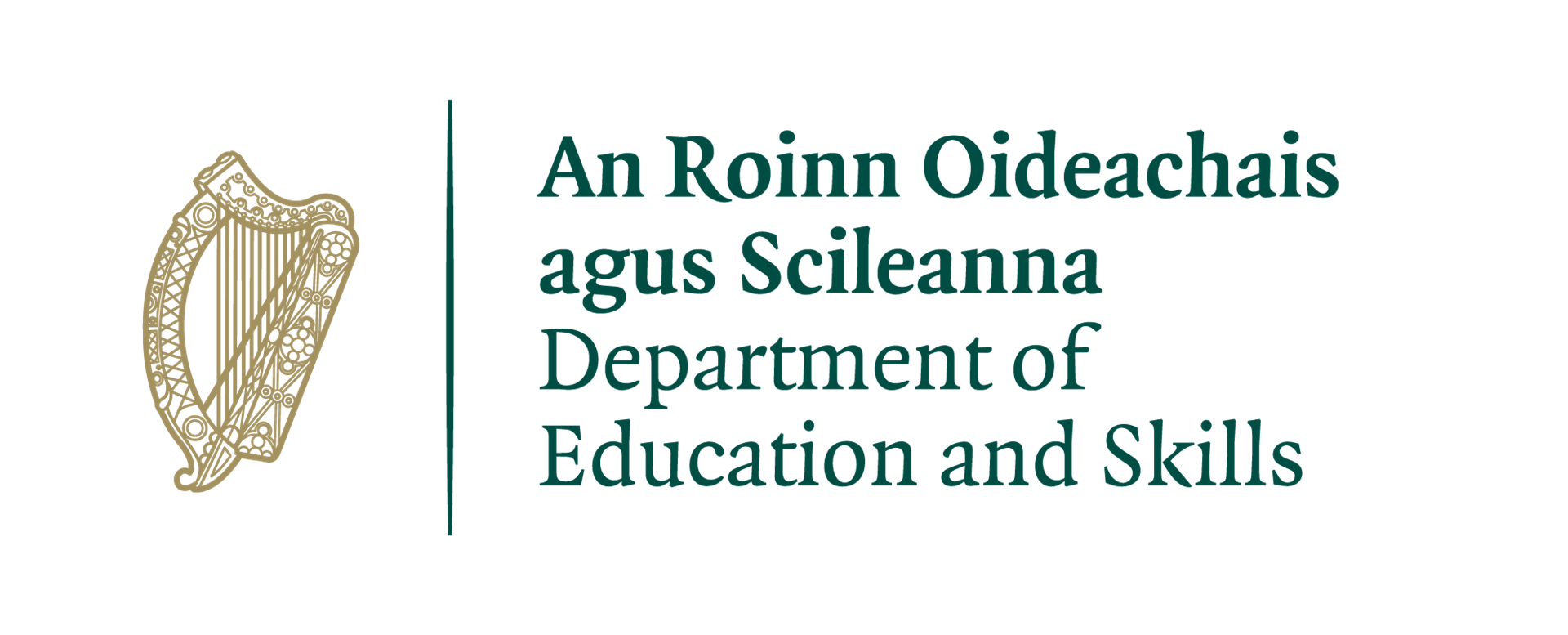 Online Safety Advice for Parents
The Webwise Parents Hub offers expert videos, advise articles and explainer guides to new apps and plate forms. www.webwise.ie/parents/
Webwise – Internet Safety offers free information, advice and resources to help parents, teachers and students address internet safety issues.

Tipperary Applicants Wanted for a new RTÉ series of WINGMAN!
Baz Ashmahy is looking for people to take part in the new series of his hit TV show Wingman!
Has Lockdown in the Premier County left you reckoning it's time for a big change in your life but you need some help?
Do you want to run away with the circus or learn something new?
Do you know someone who can make you laugh and belongs on the stage?
Tell us what your dream is and why you need help making it happen.
Do you reckon it's time for a big change in your life but you need some help?
Maybe it's finding love, a crazy adventure, a childhood dream you never forgot? Is it an underlying unfilled ambition? It might be something you want to do with a sibling, or a friend? Or maybe it is a deserving #frontlinehero that need's a hand!
Or maybe you don't know what you want, but you just know that you need a WINGMAN                   
Apply Now: www.RTE.ie/wingman or call 083 118 7077
The series will be filmed in Ireland only due to Covid-19 with a fully trained crew in adherence to HSE & Government guidelines in relation to CoronaVirus.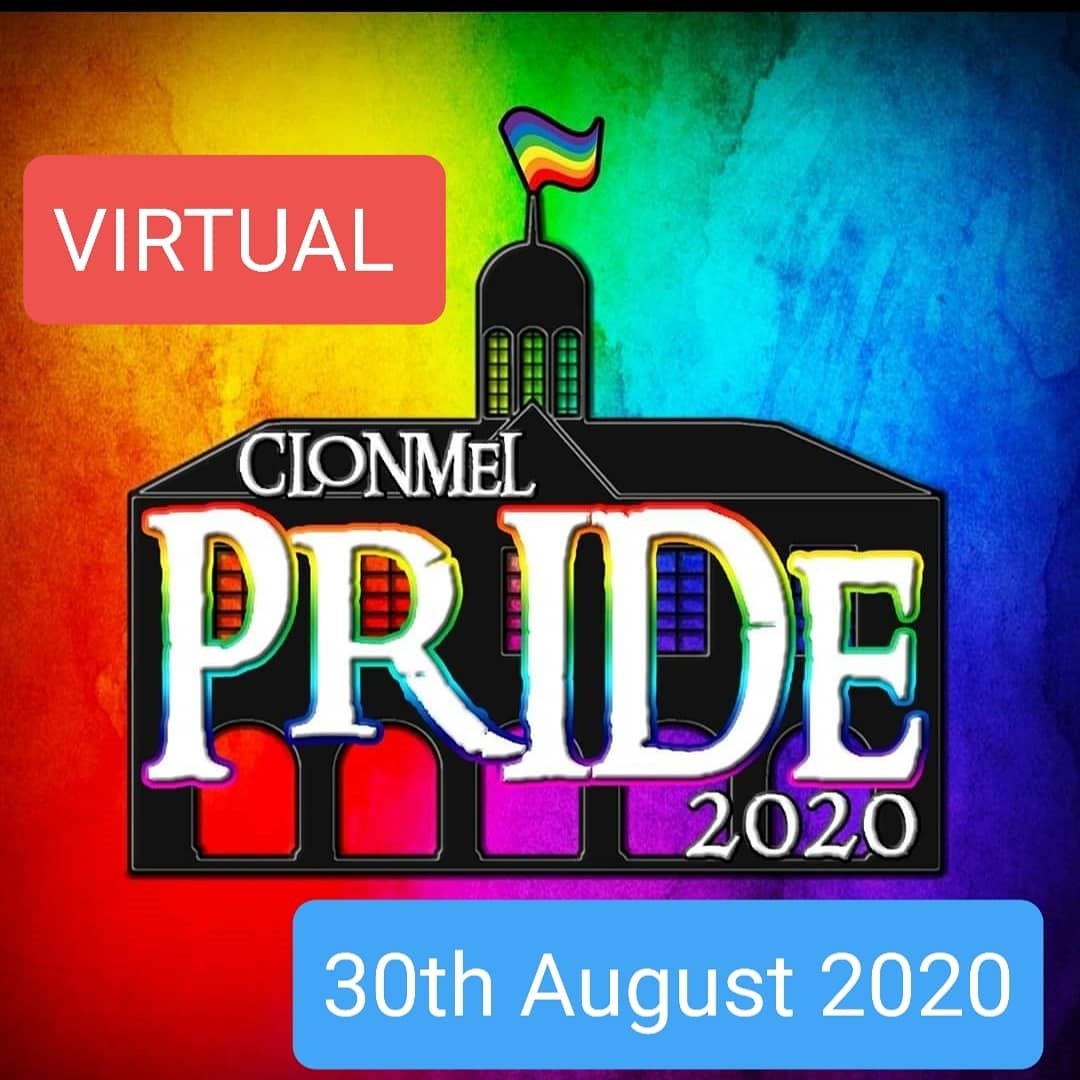 Tipperary Clonmel Pride and LGBT Health South Tipperary are going holding a virtual pride
Tipperary Clonmel Pride and LGBT Health South Tipperary are holding a virtual pride on Sunday 30th of August and asking everyone to send in pictures, videos, poems of their families, friends, pets, houses in celebrating pride. These will be collated into a virtual pride parade on the via Facebook followed by some music by a local teenager dj set, a youth piece and some more surprises on Sunday 30th of August.
We also ask people to support pride by putting up rainbow flags in their local communities and businesses. There will also be a raising of the rainbow flags event in the town centre of Clonmel. 
If you would like to get involved by sending in a message or want to find out more please email tippclonmelpride@gmail.com or gerard@clonmelcrc.ie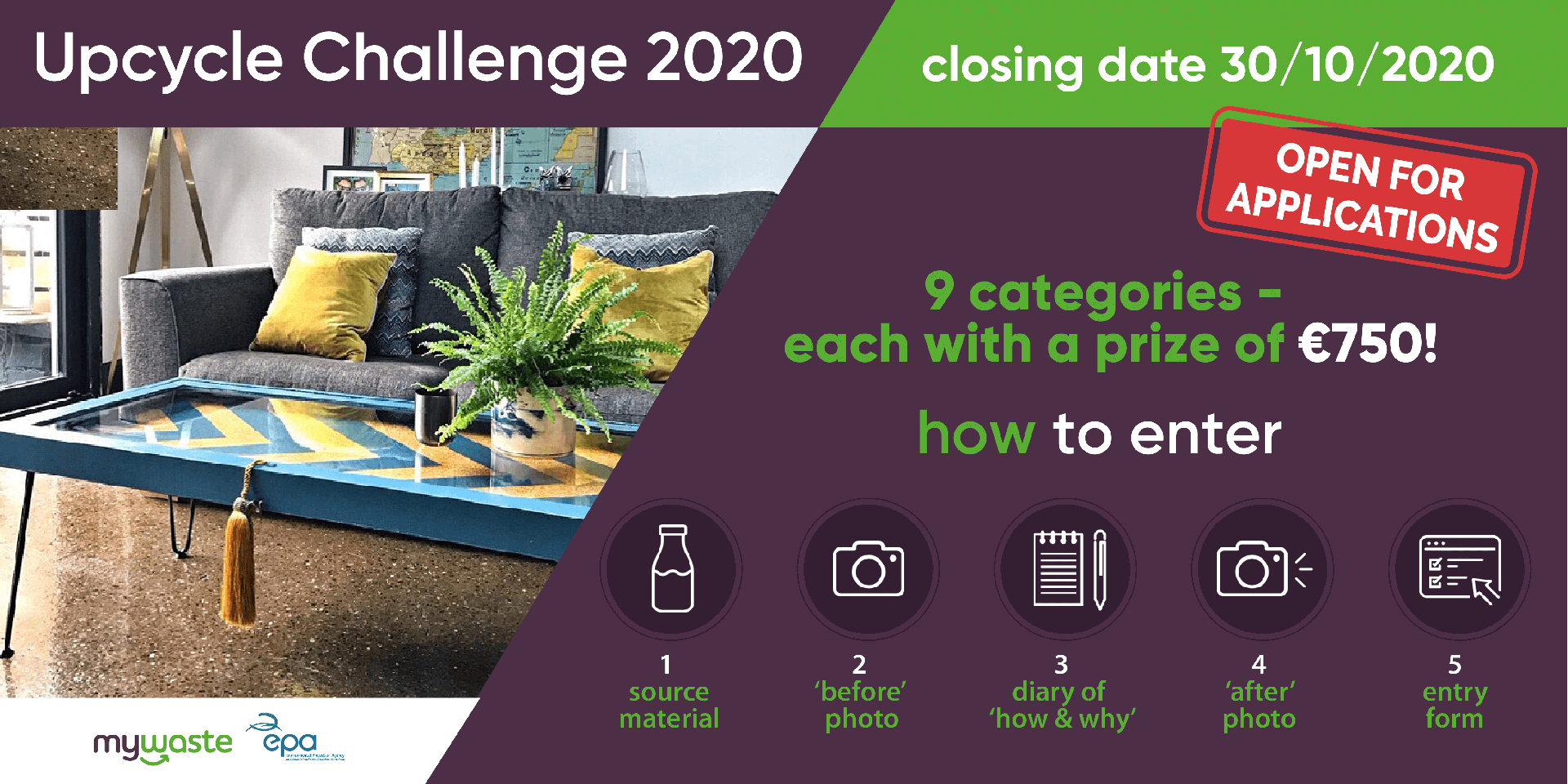 2020 Upcycle Challenge
MyWaste and the EPA are challenging everyone to unearth the imagination within and create something new out of something old to breathe new life into an old or unwanted item or material.
So if you can find something old and renovate it or turn it into something completely different but still usable then we want to see it!
When entering please remember that we need to see the journey you've taken, be sure to submit some pictures of the before, during and after the transformation, make sure to let us know why you did what you did and we want to know what was your inspiration.
The competition is open to non-professionals and we have amazing cash prizes up for grabs, yes cash!
To entry visit www.mywaste.ie/upcycle-challenge20/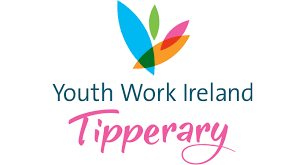 Youth Work Tipperary New Live Chat System
Young people in Tipperary and all around Ireland can access live information from Youth Information staff daily from 4pm – 8pm on the new live chat system. This on top of the normal service provided by Youth Information within Youth Work Ireland Tipperary, to find out more contact Youth Information CoOrdinator Pauline Strappe on 087 772 6777 or email pauline.strappe@youthworktipperary.ie
Young people can access the service by going to https://direct.lc.chat/10341532/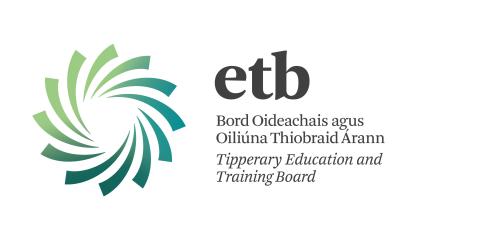 Covid 19 Stay safe for Hospitality
Making people feel safe this covid 19 safety course is suitable to any business handling or preparing food.
7th October 2020 from 930 to 13:30 in Army Barracks Campus, Clonmel
or 11th November 2020 from 930 to 13:30 in Army Barracks Campus, Clonmel
If you are interested in this course or for more information email soreilly@tipperaryetb.ie or call 051 640 746
To apply online visit www.fetchcourses.ie course reference : 301275/301276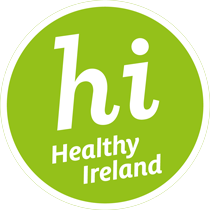 Making Every Contact Count (MECC)                                 
One Conversation could Change a Life
The current COVID 19 pandemic has highlighted how much more vulnerable those with chronic diseases are to the serious complications of such viruses. The pandemic has highlighted to everyone not just to Healthcare Professionals but also to the general population the need to both prevent and manage chronic diseases effectively. As a consequent of this service users may be more open to talking about their lifestyle behaviour with their healthcare professional.
To assist healthcare professionals in supporting their service users to both manage their chronic disease and to prevent their development in the first incidence the HSE has developed the Making Every Contact Count programme. As part of this programme an innovative blended learning training programme has been developed; consisting of 6 online modules and a face to face skills development workshop. The online modules are:
Introduction to Behaviour Change

Tobacco Free

Alcohol and Drug Use

Getting Ireland Active

Healthy Food for Life

Skills into Practice
The training is designed to allow you to do it at your own pace and complete it when it best suits you; each module is about 35-40 minutes and the training is accredited for CPD by all of the Healthcare Professional bodies.
How to get started
Register for the training  http://learning.makingeverycontactcount.ie/users/sign_in   Go to 'sign up now'

Complete the online modules at your own pace

Complete the Post Course Assessment

Download your Certificate of Completion for CPD purposes.
A great number of consultations are now taking place either via telephone or virtually and this training will enable you to have supportive conversations about lifestyle behaviour with your service users in a very succinct way.  In addition, doing this training will also be of great value to you in managing your own health.
This National Making Every Contact Count Training Programme is being supported locally by Health Promotion and Improvement. As part of your conversation with your service user you may want to signpost them to supports in their local area. For a list of local supports or for further information on MECC contact either of the following Health Promotion Officers: Aileen Scott aileen.scott@hse.ie or Catherine O'Loughlin catherine.oloughlin@hse.ie
So why not register for the MECC training today?
Go to  http://learning.makingeverycontactcount.ie/users/sign_in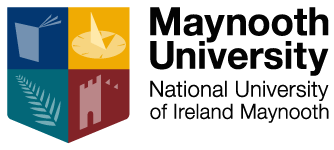 Bachelor of Social Science degree (BSocSc) Community and Youth Work
NUI Maynooth have shared details for the new Bachelor of Social Science degree (BSocSc) Community and Youth Work, part-time in-service programme (Level 8 QQI) which will start in Maynooth University in November 2020. This NSETS & AIEB endorsed 4 year programme of professional education and training is designed specifically for people working as youth workers and community workers.
Further details are on the documents attached or from cywrecruitment@mu.ie
For further information visit: https://www.maynoothuniversity.ie/applied-social-studies/our-courses/bsocsc-community-and-youth-work-part-time
If you wish to update the contact details, we have held for your group and guarantee up to date information please email details to coordinator@ppntipperary.ie
*If you no longer wish to be a member of PPN Tipperary and would like to unsubscribe please email coordinator@ppntipperary.ie
(Please note that by unsubscribing your group will no longer receive further first hand information in regards to Funding/Grants/Events/ Information etc that may be of help to your organisation)*