Tipperary PPN Newsletter August 2019
Sections:
1. PPN News & Members Corner
2. Active Public Consultations/ Notices
3. Funding/ Grant Opportunities
4. Public Service Announcements, Training and Upcoming Local Events
PPN News – Have your say in shaping your County
The PPN will be seeking representation on a number of committees following the public consultation on Tipperary County Council Draft SPC (Strategic Policy Committee) Scheme 2019-2024 (see below). Please note we will be sending out more information on this in September.  
Active Public Consultations/ Notices

Tipperary County Council Draft SPC Scheme 2019-2024 – Public Consultation Phase
Tipperary County Council has prepared a draft scheme for the implementation of its Strategic Policy Committee system, which will involve elected representatives and local people in the policy making process for their own area.
The draft scheme provides for the proposed number, policy configuration, functions of the SPCs, the number on each committee and an outline framework for sectoral representation on the 6 Strategic Policy Committee's which it established at its Annual Meeting held on 7th June 2019:
Economic Development and Enterprise

Housing

Infrastructure (to include Roads, Transportation and Water Services)

Planning and Emergency Services

Environment and Climate Action

Community, Culture and Library Services
The draft scheme also includes proposals for the selection of sectoral representatives by the sectors themselves via the Public Participation Network (PPN) and specifies provisional assignment of sector(s) to each SPC and the number of representatives from each sector for each SPC.
The following 7 sectors must be represented in the Council's SPC configuration:
Agriculture/Farming

Environmental/Conservation

Development/Construction

Business/Commercial

Trade Union

Community/Voluntary

Social Inclusion
A copy of the draft scheme is available for inspection on the Council's website – www.tipperarycoco.ie or at any of its public offices located at the following locations:
Civic Offices, Clonmel, Co. Tipperary

Civic Offices, Nenagh, Co. Tipperary

Municipal District Offices at Carrick-on-Suir, Thurles and Tipperary
Closing date for submissions is  Friday 23rd August 2019 at 4.30pm
Email to secretary@tipperarycoco.ie or post to Tipperary County Council, Corporate Services, Civic Offices, Clonmel, Co. Tipperary.
For further information contact Corporate Services Tipperary County Council, Tel. No: 0761 06 5000
Draft Climate Adaptation Strategy 2019-2024 – Public Consultation
Tipperary County Council has prepared a draft Local Authority Climate Adaptation Strategy in accordance with the provisions of The Climate Action and Low Carbon Development Act 2015 and the National Adaptation Framework (NAF), 2018.
Climate change is recognised as a global challenge with policy responses required in terms of both mitigating the causes of climate change and in adapting to the inevitable consequences of our changing climate. The Climate Adaptation Strategy represents a proactive step by Tipperary County Council in the process of adaptation planning to build resilience and respond effectively to the threats posed by climate change.
Purpose of the Strategy
Ensure a full understanding of the key risks and vulnerabilities of climate change
Bring forward the implementation of climate resilient actions in a planned and proactive manner 
Ensure that climate adaptation considerations are mainstreamed into all plans and policies and integrated into all operations and functions of Tipperary County Council. 
A copy of the Draft Climate Adaptation Strategy is available from
Tipperary County Council Civic Offices (Carrick on Suir, Clonmel, Nenagh, Thurles and Tipperary Town)

Tipperary Libraries (Borrisokane, Cahir, Carrick on Suir, Cashel, Clonmel, Cloughjordan, Killenaule, Nenagh, Roscrea,  Templemore, Thurles and Tipperary Town)
Accompanying the draft Climate Adaptation Strategy is: 
A Strategic Environmental Assessment (SEA) Screening Report

An Appropriate Assessment (AA) Screening Report 




  
Closing date for submissions on the Draft Climate Adaptation Strategy is Friday 9th August 2019 
Email to climateaction@tipperarycoco.ie  

By post to Ms Marion O' Neill, Senior Executive Officer, Tipperary County Council, Environment & Climate Action Section, Civic Offices, Clonmel, Co. Tipperary E91, N512. 




 
Please state your name, address and where relevant the organisation/body on your submission. Please make your submission by one medium only i.e. email or online or post/ hard copy

Carlow Tourism Strategy Survey
Carlow Tourism and Carlow County Council are undertaking a new five-year Tourism Strategy for County Carlow (2020-2025) 
As part of the research, they would like to find out what people think of County Carlow as a tourist destination, from those living outside the County. If possible could you please fill out this quick survey https://www.surveymonkey.com/r/DGHNQJJ
Funding/ Grant Opportunities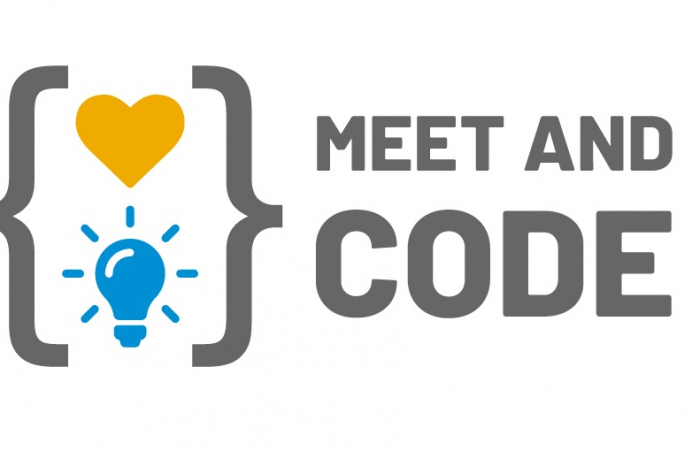 Meet and Code Funding for Digital and Coding Events for Young People
Meet and Code is funding digital and coding events of all kinds during EU Code Week (from the 5th – 20th October).
Nonprofits can apply for a grant of €500 to host an event during EU Code Week. To enter you must be a nonprofits located in the Republic of Ireland.
The planned events must take place during EU Code Week 2019 (5th – 20th October) and every event must address at least 20 young people aged between 8 and 24.
All events must be free for attendees. 
First things first
Before applying to take part in Meet & Code this year, you must first ensure that you are registered with ENCLUDEit (Irish TechSoup partner).
To do this, please visit the ENCLUDEit website. You will then receive a confirmation email verifying your registration (note: this can take several days). At this point, please login to the ENCLUDEit website to download your verification token.
Once you have your verification token code, please take the following easy steps:
Register with Meet & Code on the website

Enter your Validation Token from ENCLUDEit

Submit your event idea.
Submissions are now open via the Meet and Code website and will close on 8th September 2019.
For more information please visit www.meet-and-code.org 
The Ireland Funds announce €1 million for 2019 Grant Round
The Ireland Funds is delighted to officially announce €1 million in available funding for our 2019 Grant Round. The €1 million will be split evenly across the Flagship Awards and the Small Grants Round.
Flagship Awards 2019
Letters of Inquiry for the Flagship Awards will be accepted online from 12pm Wednesday, 24th July to 12pm Wednesday, 14th August 2019.
The Ireland Funds Flagship Awards offers grants for core funding, capacity building or programme costs for charitable organisations working within one of our key programme areas: Arts & Culture, Community Development, Education, and Peace & Reconciliation. Our aim is to improve the quality and sustainability of existing programmes, or to help scale initiatives already demonstrating impact.
A Flagship Award can be up to €100,000 in financial support over a two-year period, together with an array of additional non-financial supports. A total of €500,000 is available for the Flagship Awards in 2019.
Public Service Announcements, Training and Upcoming Local Events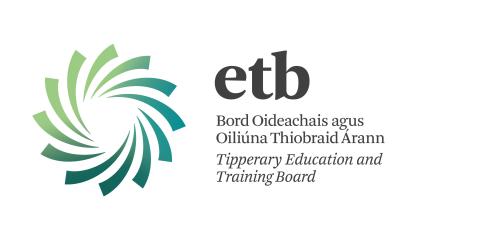 Introduction to Committee Skills Course
Tipperary Education and Training board (ETB)  in collaboration with Tipperary Public Participation Network are delighted to offer PPN members.
Introduction to Committee Skills: Free 6 week course  
Starting Tuesday 17th September 2019 from 7 pm – 9.30 pm.
Tipperary ETB Training Services, Archerstown Business Park, Thurles, E41 YH58. 
This course is designed for Community Education groups or Community or Voluntary Organisations.This course will help groups to establish their goals, purpose and focus, and assist compliance with the requirement of a functioning committee. This is 6 week course and will involve group work, participation, role play situations and self-evaluation.
Items covered over the 6 weeks will include:
Defining your purpose and goals

Setting up of your committee

Roles of the elected officers

Membership

Governance

Policies & standards

Constitution of the committee

Organising a meeting & notification

Who should attend?

Agenda

Quorum

Voting systems

Dealing with conflict

Reaching the best outcomes

Making decisions

Recording of information

Effective communication

Leadership

Team building 

Openness and accountability

Fundraising

Data protection & GDPR

Keeping of records

Dealing with the media

Insurance

A.O.B




 
To book your place on this work shop visit www.eventbrite.ie
Places are limited for this course so booking is essential.
For more information contact PPN office on 0504 61014 or contact or Deborah ETB 067 31845 | 087 1251958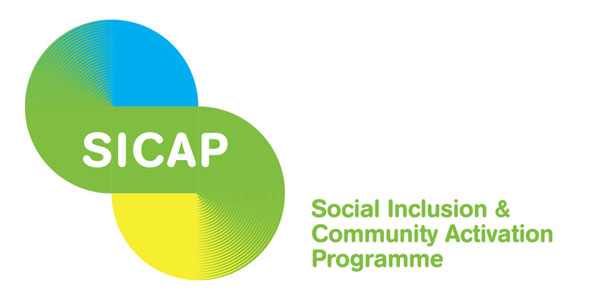 Free Workshop : Good Governance in your Organisation (South Tipperary)
South Tipperary Development Company (STDC) in collaboration with Tipperary Public Participation Network are delighted to offer PPN members
Free Workshop : Good Governance in your Organisation
Spafield family resource centre, Old Rd, Waller's-Lot, Cashel, Co. Tipperary E25 CX31
Thursday 12th September 2019 from 7pm – 9.30pm 
Governance has become a significant requirement for all organisations. The Charities Governance Code provides a framework of best practice for all Community and Voluntary organisations even if it formally applies to bodies with charitable status for now.
Though the framework is clear, how to apply it in practice is less obvious. This workshop will help identify some practical steps which can be taken by all organisations to apply the code.
The aim of this workshop is to:
Explain how to apply the governance code
Help identify some practical steps for your organisation
 
To book your place on this work shop visit www.eventbrite.ie
For more information contact PPN office on 0504 61014 or Hilary (STDC) on 052 7442652 | 086 825 4024 | info@stdc.ie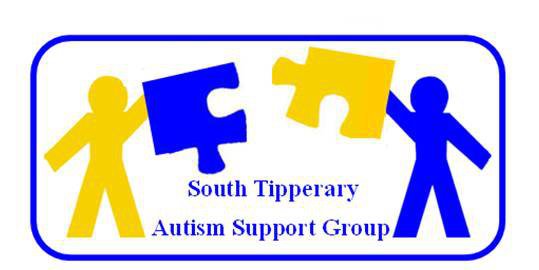 South Tipperary Autism Support Group Workshops
Transition from Primary school to secondary school and behaviour workshop to be run by: Dee Hogan, Autism Specialist & Ellen Alonso, Speech and Language Therapist.
On Saturday 28th September in  Hotel Minella, Clonmel  from 10 am to 4 PM 
Cost: €30
Spaces are limited; a deposit of €10 non-refundable will be required to secure your place.
————————————————————————————————————————————————————–
Financial Wellbeing workshop with information on Special Needs Trust Planning, Special needs bank accounts and entitlements to be run by Financial Wellbeing.
On Thursday 3rd October in Hotel Minella, Clonmel from 7.30pm Doors open at 6.45pm
Cost: Donation to the group if you wish
If you have any queries please do not hesitate to contact South Tipperary Autism Support Group Office
info@southtippautism.ie | 052-6129529 | 085-2320394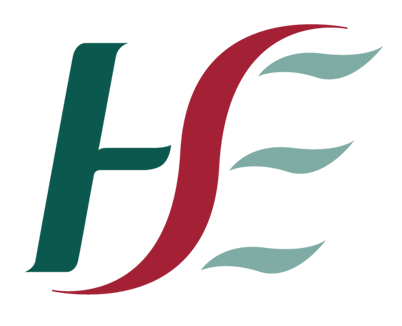 Introduction To Youth Mental Health Work Shop
Do you work with or volunteer with Young People? If yes then you are invited to participate in a one day interactive workshop which has been developed by Jigsaw: The National Centre for Youth Mental health and delivered in collaboration with the Department of Health Promotion and Improvement , Health and Wellbeing Division, HSE.
Thursday 12th September 2019 from 9.30am – 4.30pm in Tyrone Community Centre, Nenagh, Co. Tipperary
The learning outcomes for participants will be:
a deeper understanding of mental health and the factors that influence its development

Explore different perspectives on youth mental health

Have an increased knowledge of the national and international research relating to young people's mental health

Have a greater knowledge of the key issues impacting on the mental health and wellbeing of young people 

Be familiar with the signs of mental health difficulties and safety

Learn about help-seeking patterns amongst young people and how best to encourage help- seeking.
To book please use this link: https://bookwhen.com/ healthpromotionmidwest
There are 22 places available and they will be allocated on a first come first served basis.
If you have any queries please contact Vivien on 061-483218.

Create National Networking Day 
Create invite you to a day of exchange and learning about artists' practices, which operate in the spaces between socially engaged arts, pedagogy, and politic; In order to activate, stimulate, critique, and make change.
Where: Millennium Hall, Cork City Centre
When: 26th September 2019
Networking day provides an opportunity for those working in the collaborative arts, or even just interested in it, to learn from world-leading academics, artists, thinkers and activists, and to network with colleagues and friends. 
For more information and to book your place visit http://create-ireland.ie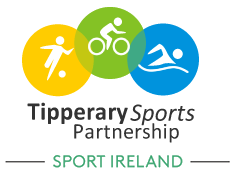 Special Olympics World Games Medalist Kellie O'Donnell launches the Tipperary Women's Mini Marathon 2019 
Tipperary Sports Partnership are delighted to announce that the 2019 Tipperary Women's Mini Marathon will take place in Clonmel on Sunday 29th September at 10.45 am.
This year we are delighted to celebrate our tenth anniversary. Special Olympics World Game Medalist Kellie O'Donnell who won 3 Silver Medals in the Special Olympics World Games in Abu Dhabi recently launched the 2019 event with representatives from Tipperary Mini Marathon Committee.
Registration is now open on www.tippminimarathon.ie and registration is both online and postal.
The Mini Marathon aims to provide an opportunity for females to participate in a female only event and is open to walkers, joggers and runners of all abilities over the age of 18.
Participants will receive a technical tee-shirt sponsored by LIT Tipperary. All finishers will receive a specially anniversary designed race medallion. Spot prizes will also be distributed on the day. All participants will be chip timed and the event is AAI measured and certified.
TSP Clonmel Office, Ballingarrane House Cahir Road  Clonmel Co. Tipperary  | 0526187080
TSP Nenagh Office, Civic Offices, Limerick Road, Nenagh, Co. Tipperary | 0761 066888

Tipperary County Council Arts Office Newsletter
Aesthetica Art Prize 2019-Call for Entries: Win £5,000 & Group Exhibition
The Aesthetica Art Prize with an exciting opportunity for artists and photographers to showcase their work to wider audiences. Hosted by the international art and culture publication, Aesthetica Magazine, entries are currently open for this year's Prize.
Supporting artists since 2006, the Prize invites both emerging and established practitioners to submit their work. Participants can reach new collectors, curators and gallerists from institutions including: V&A, Tate, Serpentine Gallery, FOAM, Getty Images and Magnum Photos, through the Prize.
Awards include £5,000 for the Main Prize Winner, £1,000 for the Emerging Prize Winner, as well as publication within the Future Now: 100 Contemporary Artists Anthology, and a chance to participate in the annual Art Prize Exhibition which will run for 12-weeks, during the summer months of 2020.
To apply visit www.aestheticamagazine.com/artprize/
Closing date for application is 31st August 2019
For lots more upcoming events in Tipperary visit tipperarycoco.ie/arts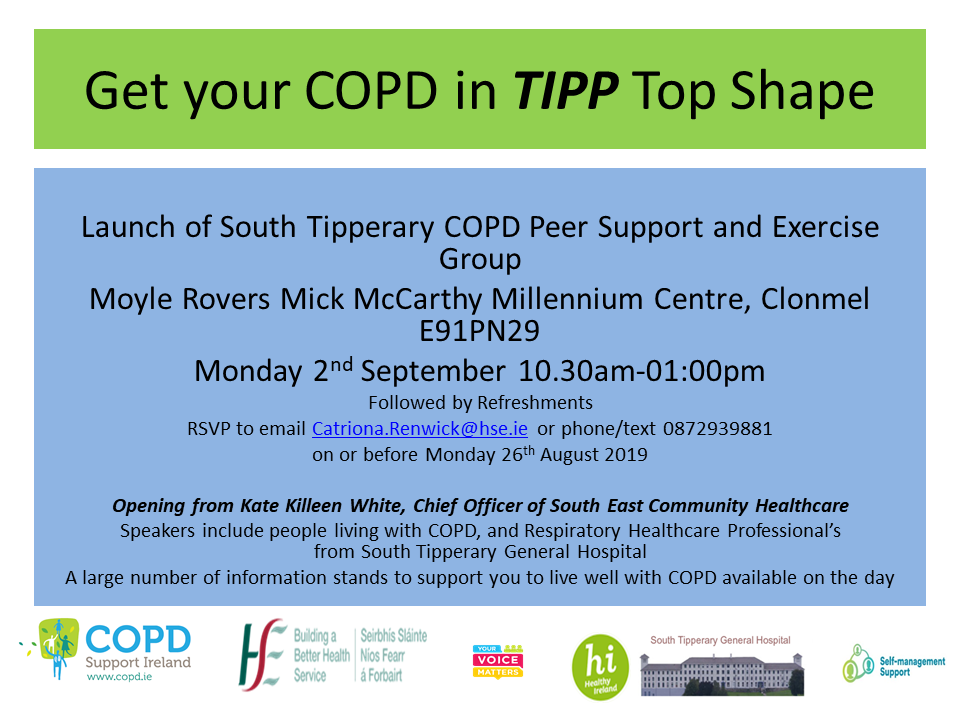 If you wish to update the contact details, we have held for your group and guarantee up to date information please email details to coordinator@ppntipperary.ie
*If you no longer wish to be a member of PPN Tipperary and would like to unsubscribe please email coordinator@ppntipperary.ie
(Please note that by unsubscribing your group will no longer receive further first hand information in regards to Funding/Grants/Events/ Information etc that may be of help to your organisation)*