Tipperary PPN April 2022 Newsletter
Sections:
1. PPN News & Members Corner
2. Active Public Consultations/Notices 
3.Funding/Grant Opportunities
4. Public Service Announcements, Training and Upcoming Local Events
Our Upcoming Plenary Meeting is In-Person! Please come along and say hello!
Our first PPN meeting in 2022 for all our community groups (called the Plenary meeting) is happening and we are very excited that it is in-person.
The date to keep free is:
Thursday 5th May 2022
Time: 7pm
Venue: The Order of Malta buildings, Boheravoroon, Thurles E41 HN28 
A Plenary is the ultimate decision-making body of our PPN. YOU are the Plenary!
We need you to come and approve our 2022 workplan and any new PPN reps since the last Plenary (which was online) in November 2021. One vote per registered PPN community group.
There are refreshments and you can network with other groups, sharing and learning from each other. You can catch up with your PPN's business, meet PPN reps, including members of the board who meet monthly to mind the PPN, who are known as the Secretariat.
There is a line-up of guest speakers, including an update on the County Ukraine Community Response Forum (what can we do to support the work being done?) and news about the brand new Social Prescribing Project in the county. Find out what Social Prescribing is and how the service can really support individuals in their local communities.
The main guest speaker is Ruairi McKiernan – Talking to us about community empowerment.
A little bit about this very inspiring man:
He is a multi-award winning Irish podcaster (his monthly podcast is called Love & Courage), campaigner, writer & public speaker. Ruairi was the founder of SpunOut youth organisation and also helped to set up the Uplift, the campaign non-profit organisation. Since 2012, he has been a member of the Council of State, appointed by the President of Ireland Michael D. Higgins. We hope to see you on Thursday 5th May. An EventBrite link will be emailed to you very soon so you can register for your free place at your Plenary.
See you there!
It is County Public Consultation Time!
Did you know that there is a lot of planning about the economy & the communities in the county going on by the county council at the moment?
They are compiling a Local Economic & Community Plan 2023-2026, commonly known as the LECP. The council want to genuinely hear your community group's thoughts on what actions need to happen in your community to make it an inclusive, safe & attractive place to live.
We in the PPN are going to support the county council to hear your views by organising public consultation meetings in each of the county's five municipal districts.
These meetings will be inter-active and friendly, based on the successful workshops delivered to create the PPN Community Wellbeing Vision in 2018 & 2019, prior to the Covid-19 pandemic.
There will be a meeting coming somewhere near you in June. Let us have meaningful inputs into this LECP that will shape the county's communities until 2026. We will let you know as soon as we have got venues and dates. Join us to have your say and be heard!
To contact Ruth: coordinator@ppntipperary.ie or 087 4567111| Sharon: admin@ppntipperary.ie or 086 0632717
Facebook: PPN Tipperary Twitter: @ppntipperary
Active Public Consultations/Notices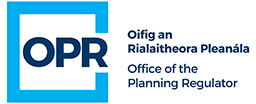 Free online training on the how to use Environmental Sensitivity Mapping webtool
The Office of the Planning Regulator (OPR) and Environmental Protection Agency (EPA) have collaborated to develop and maintain an Environmental Sensitivity Mapping (ESM) webtool.
The ESM webtool is a Geographic Information System (GIS) tool that enables users to generate area-specific environmental sensitivity maps. More information in relation to the webtool and how it can be used is available via: https://enviromap.ie/
The webtool was developed and is being maintained by researchers at UCD's School of Geography and the All-Island Research Observatory (AIRO) at Maynooth University.
A free online training workshop on the Environmental Sensitivity Mapping webtool will take place on the 30th of March 2022 from 10.00am-1.00pm. Dr. Ainhoa González from UCD's School of Geography and Justin Gleeson from Maynooth University will deliver this free workshop.
If you are interested in attending, please register at: https://www.eventbrite.ie/e/269979835957
Funding/Grant Opportunities
Rural Regeneration and Development fund
The Rural Regeneration and Development Fund is a commitment of €1 billion by government to be invested in rural Ireland from 2019 to 2027.
The fund will focus on all settlements and rural areas with fewer than 10,000 people which are located outside the five city metropolitan areas.
A maximum of 80% funding will be considered where community contributions form a significant element of the match-funding.
It can fund projects including (but not limited to):
infrastructure that may be needed to support town centre housing and/or commercial development
measures to address building vacancy
the development of community or public facilities
infrastructure that improves telecommunications connectivity
projects that support job creation, entrepreneurship and innovation in rural areas
enhancement of heritage and/or other community assets
For more information and to apply please visit Rural Regeneration and Development Fund information page.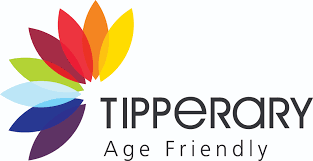 Tipperary Age Friendly Festivals to compliment Bealtaine this May 2022
This funding is provided by the Department of Rural and Community Development Fund under the Community Enhancement Programme and will comply with the guidelines associated with the scheme and also the recommendation of the Tipperary Local Community Development Committee to support Age Friendly Groups reengage post Covid.
A total fund of €10,000 available with a maximum grant of €200, supporting 50 older adult groups.
Eligible Groups    Age Friendly, Active Retirement, ICA, Men's Sheds, Women's Sheds, Groups whose purpose is to support older adults.  Groups must be not for profit and members of Tipperary Public Participation Network https://www.ppntipperary.ie/
This grant, in accordance with the scheme, is not open to Day Care Centres or for Nursing Homes.
For this occasion, Tipperary Age Friendly are offering a small grant scheme with a maximum grant of €200 to Older Adult Community Groups in County Tipperary to provide music, entertainment or Arts Activities in May in their own local community to compliment Bealtaine 2022.
For more information please see www.tipperarycoco.ie

Training Links 2022-2024 Programme Now Inviting Applications
Applications for funding are now open under the Training Links programme. We are now inviting training networks to apply for grants ranging from €10,000.00 to €50,000.00.
Training Links funds community and voluntary organisations to form Training Networks — groups of a minimum of ten organisations who come together to undertake training that they may not have the opportunity to do individually.
Closing date for applications is Friday 29th April 2022 at 5pm
For more information visit Training Links 2022-2024 Programme Now Inviting Applications | The Wheel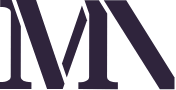 Music Capital Scheme 
I am writing to let you know we have just launched a new round of Music Network's Music Capital Scheme, which may be of interest to your organisation and your contacts.
The scheme, which comprises of three different awards, supports the purchase of musical instruments and is designed to respond to a broad range of capital needs within the music sector in Ireland.
The three awards available are outlined below; please note which awards are most relevant to your organisation:
Music Capital Scheme – Award 1 supports the purchase of musical instruments by non-professional performing groups
Music Capital Scheme – Award 2 supports the purchase of musical instruments by individual established professional performing musicians
Music Capital Scheme – Award 3 supports the purchase of musical instruments by individual emerging professional performing musicians
Deadline for applications is Thursday 21st April 2022 at 2pm
For more information visit Music Capital Scheme | Music Network

Play it again Instrument Project
Have you got unused Musical Instruments at home? Why not donate them to our Instruments Project!
Tipperary County Council's Play It Again Instruments Project will involve getting the instruments repaired by local musician who will be engaged to check and test the instruments before they are passed on to their new homes.
We will be distributing these repaired instruments to schools and various Comhaltas Ceoltoiri Eireann groups in Tipperary and other community organisations.
Some of the instruments will be in excellent condition while others may require cleaning or minor repairs.  Those that are beyond repair will be kept and used for parts. If anybody has any instruments at home or know of family members who are willing to donate to this very worthwhile project, please email annmarie.clifford@tipperarycoco.ie and we can arrange collection.
Closing date for donations is 21st April, 2022.
Disability Participation and Awareness Fund 2021 
Tipperary County Council, through the Disability Participation and Awareness Fund 2021 from the Department of Children, Equality, Disability, Integration and Youth, are inviting expressions of interest from Sporting Organisations, Community Groups, Chamber of Commerce or Public Buildings in providing Changing Places facilities in County Tipperary.
This would provide fully accessible toilets and appropriate changing facilities for persons with limited mobility or in a wheelchair.
Funding could be provided at two locations in the county with a budget of €40,000 to provide each facility.
The expressions of interest will be evaluated by Tipperary County Council and agreements made with partner organisations selected to provide the facilities.
Facilities planned will also be considered by Changing Places Ireland so that they can be registered as a Changing Place https://changingplaces.ie .
Application form, specification requirements and further details can be viewed below or contact Dan Downey, Disability Access Officer at 0818 06 5000.
Closing date for expressions of interest is Thursday, April 28, 2022 at 4pm.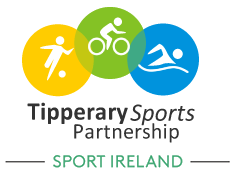 2022 Funding Opportunities for Sports Clubs & Organisations
Tipperary Sports Partnerships is delighted to announce two funding streams to develop sport and increase physical activity in Tipperary.
Scheme 1 – Coaching & Development Fund: aims to develop sport and increase physical activity in Tipperary. The Coaching Fund aims to support and develop quality coaching in Tipperary and to encourage all coaches / volunteers to undertake appropriate education and training.  The Development Fund aims to support the setting up of new clubs or sections within an existing club to increase their capacity to deliver sport and physical activity and in turn increase membership and participation locally.  This Funding Scheme is supported by Sport Ireland and Tipperary County Council.
The maximum that can be applied for by any applicant under this scheme is €1,000
Scheme 2 – Covid 19 Return to Sport Fund – is part of a programme from the Government of Ireland, implemented through Sport Ireland and its network of Local Sports Partnerships to support the sport and physical activity sector with returning to activity following the easing of COVID-19 restrictions. It aims to support eligible clubs/organisations with access to funding to reopening activity for their members as well as operational challenges as a result of COVID-19.
The maximum that can be applied for by any applicant under this scheme is €1,500
Priority will be given to key target groups as identified in TSP Strategic Plan such as disadvantaged areas, older adults, young people, people with disabilities, women and girls, unemployed and ethnic minorities.
The closing date for receipt of applications under this Fund is Tuesday  17th May 2022 at 4pm.
Further information, criteria and application forms are available on TSP website – www.tipperarysports.ie or by contacting the office. Tel: 052 6166201 E-mail: info@tipperarysports.ie
Public Service Announcements, Training and Upcoming Local Events
Finding MY Way
A Personal Development and Recovery Programme co-produced with people in recovery and Shine: Supporting People Affected by Mental Health Challenges Health
 We will cover these important topics  …..
"…Finding My Own Way in Recovery"
"…Taking Ownership of and being Empowered in My Recovery"
"…Overcoming Self-Stigma"
"…Understanding My Rights and Entitlements"
"…Binging able to Self-Advocate"
"…Being Effective in my Communication with others"
"…Enhancing My Life and Considering Career Plans"
"…Seeing the Amazing Me and Building Resilience"
Why not participate in our personal development and recovery peer facilitated course
Every Tuesday 2- 4, starting 19th April – finishing 7th June 2022 via Zoom
To reserve your place, email midwest@shine.ie or register on www.shine.ie, Txt/Call 087 7878 222, Ann Marie Flanagan, Regional Development Officer, for information and any clarifications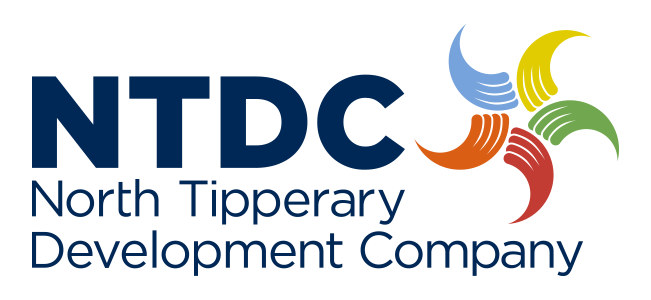 Ascend Domestic Abuse Service for Women, North Tipperary
Outreach Worker – Part Time (Thurles Area)
NTDC invites applications for an Outreach Worker, fixed duration for 2022 with responsibility for supporting women who have experienced domestic abuse. The work will involve the provision of support, advice, advocacy, and general information to clients and accompanying clients to court.
The successful candidate will have:
A recognised third level qualification in a related field, and
A minimum of two years previous employment experience working with clients one to one in a supportive role
Full driving license and computer skills
Garda vetting will apply to this post
This post is funded by Tusla. This is a part time position – 20 hours a week for 2022 subject to funding.  Short-listing of candidates may apply.  A panel may be formed from which future positions may be filled.
Applications by completion of application form marked 'Outreach Worker' to:
Ascend Domestic Abuse Service Co-ordinator, by email to kmaher@ntdc.ie to reach NTDC by 5.00pm Friday, 29th April 2022.
For an application form and job specification please visit our web-site: www.ntdc.ie/programmes/ascend
NTDC Traveller Programme, North Tipperary
Traveller Programme Coordinator  – Full Time
NTDC invites applications for a Traveller Programme Coordinator, with responsibility for the management, delivery and development of the Traveller Programme in North Tipperary.
The successful candidate will have:
Primary Health Care Programmes in Roscrea & Thurles
North Tipperary Family Support Programme
Traveller Advocacy Programme
North Tipperary Development Company is an equal opportunities employer
This post is funded by the HSE.  Salary will be Commensurate with qualifications and experience.  This is a full time position – 37 hours a week. Short-listing of candidates may apply. Please contact receptionHO@ntdc.ie for a job description and application form.
Applications by completion of application form marked 'Traveller Programme Coordinator- to: mmurray@ntdc.ie  to reach NTDC by 5.00pm, Tuesday 3 May 2022.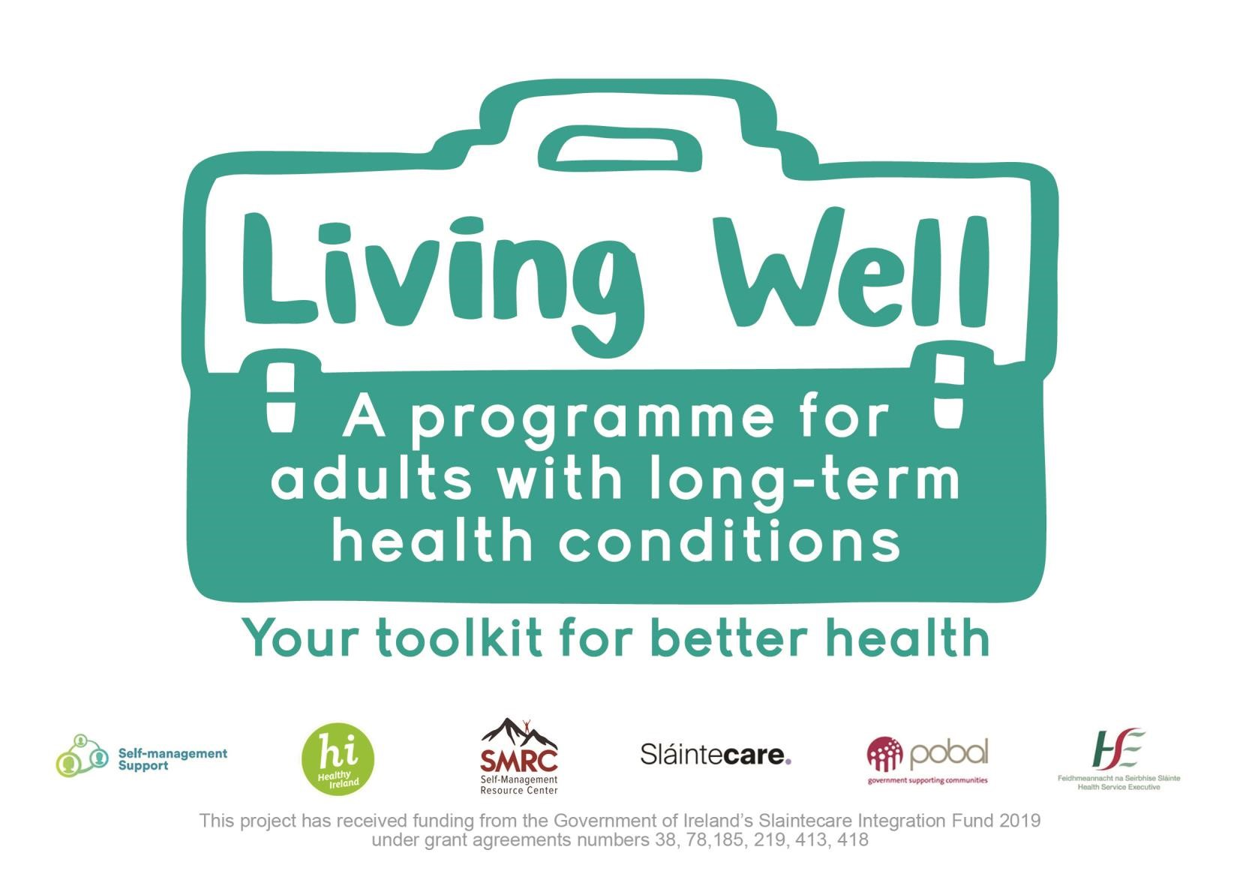 BOOKINGS OPEN for Living Well
Living Well is a free group Self-Management programme for adults living with long-term health conditions.
Upcoming Living Well Programmes
Friday 22nd April 2022 to 27th May 2022 from 10am – 12.30pm
Saturday 7th May 2022 to 11th June 2022 from 10.30am – 1pm
Tuesday 24th May 2022 to 28th June 2022 from 2pm – 4.30pm
Wednesday 8th June 2022 to 13th July 2022 from 10am – 12.30pm
To book your place contact Justin on 087 293 9881 or 087 408 8325 or material email selfmanagementsupports@hse.ie
The following support is available for anyone who needs help
One to one support
Loan of devices (tablets and headsets)
Tech support available on every programme
For more information visit www.hse.ie/livingwell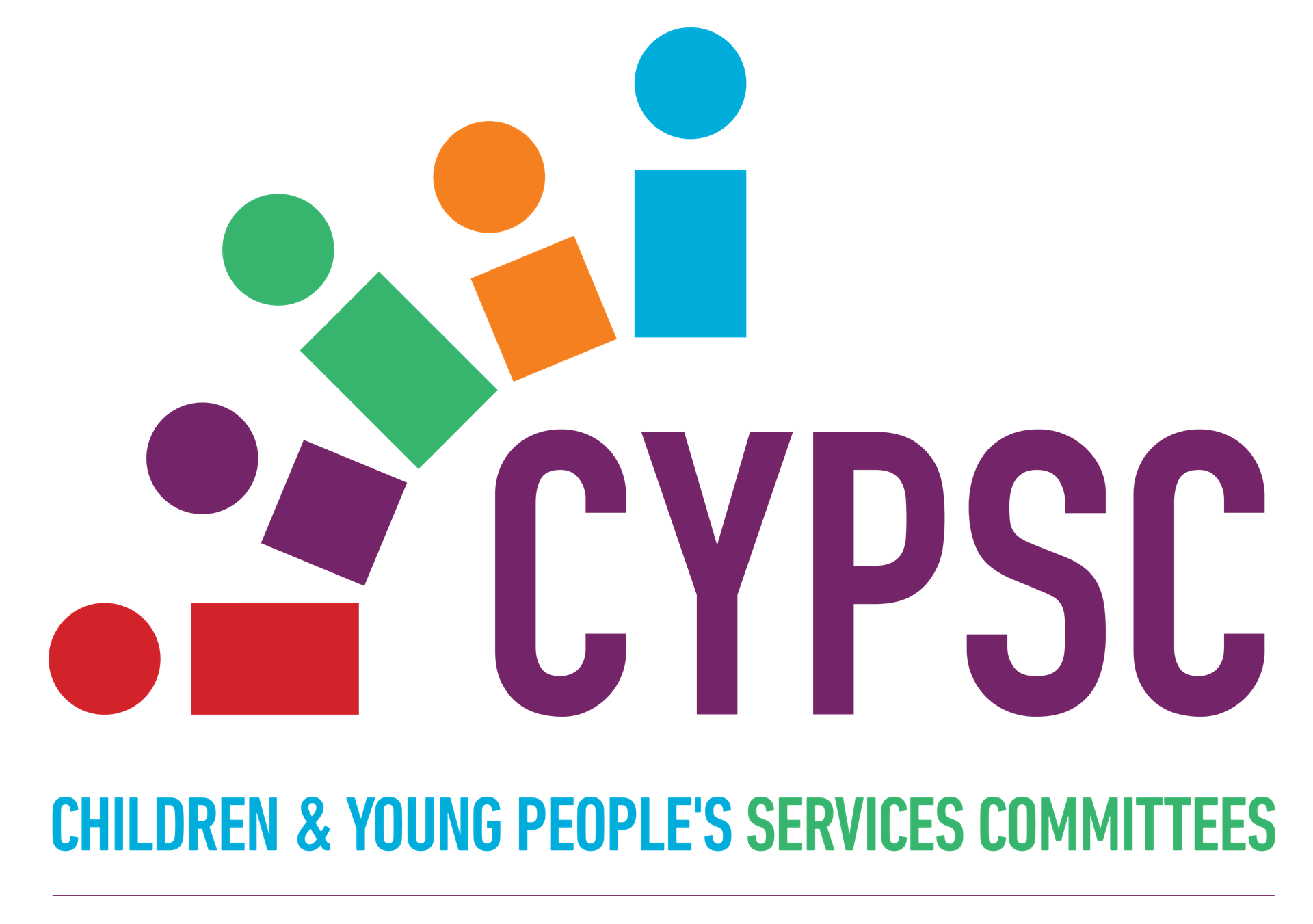 CYPSC Parent Support Calendar For April – July 2022
Please find Children and Young Person Services committee (CYPSC) Parent Support calendar for April to July 2022 below.
This parent support calendar has information on parenting programmes delivered by agencies across County Tipperary.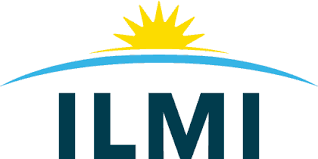 Exciting New VOICE Project for Disabled People
If you are a disabled person or have a friend or family member who is disabled and they live or grew up in Tipperary then read on to learn about an exciting new project that goes live in April, start date to be confirmed.
Virtual Online Inclusive Communities for Empowerment (VOICE) is a new community development project aimed at working with disabled people in seven counties. It is delivered by ILMI, (Independent Living Movement Ireland) which is a Disabled Persons Organisation i.e. one where Disabled People are involved in the DPO at every level. "Nothing about us, without us".
VOICE is based on digital networking, peer mentoring and empowering disabled people to be agents for change. It uses Zoom to build online collective spaces for disabled people.
The online sessions include a mix of Guest Speakers on relevant topics i.e. Employment supports, Assistive Technology, How to protect yourself from cyber-fraud and if there are topics someone in the group thinks would be useful, it will be organised.
There will opportunity to learn about and participate in the various programmes ILMI deliver i.e. CREATE, this programme is an innovative course that looks at the perceived and real blocks disabled people to pursue employment etc and works with people to address the barriers. The feedback from participants who completed the course has been really positive.
If you would like to find out more or register for the sessions in Tipperary, please text/ring Nicola  087 7189237 or email nicolameacle@ilmi.ie.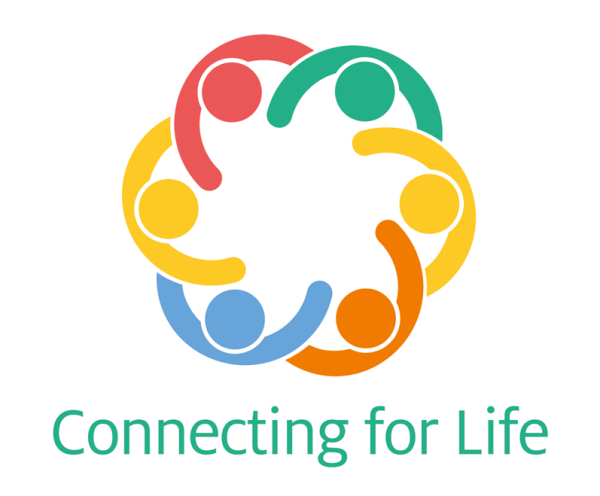 HSE Regional Suicide Resource Office Training Available
Face to face training has resumed we would like to draw your attention to the range of training available through the HSE Regional Suicide Resource Office. A number programmes related to suicide and self-harm prevention and intervention as well as suicide bereavement are available that can be booked via www.bookwhen.com/sro or if you would like to request a group booking please contact trainingSRO@hse.ie.
The following is available according to participants needs with some blended and online options remaining. I have attached the relevant leaflets for further information.
START is a 1.5 hour interactive online programme that will give participants the knowledge to identify people who are at risk, confidently ask them about the topic of suicide and connect them with resources that can help them stay safe.
safeTALK is half day training programme (3.5 hours) that prepares participants to recognise and engage persons with thoughts of suicide and connect them with community resources.
ASIST is a two-day skills based course that equips participants to recognise and respond to suicidal risk. The course trains participants for an effective suicide intervention role, the emphasis is on first  aid i.e. helping a person at imminent risk stay safe and seek further help.
Understanding Self-Harm is a one day course that aims to reduce the stigma associated with self-harm, improve individuals' and organisations' awareness and sensitivities relating to self-harm and promotes effective supports and services for those who engage in self-harm. An online option is also available.
A one day workshop for professionals and key contacts providing support to those bereaved by suicide.  The training provides individuals with the skills and knowledge to support people bereaved through suicide. A blended online/face to face workshop is also available.
Please note that we do not arrange ASIST Training for specific groups, these are open trainings, participants must have completed either START or safeTALK in advance of booking a place on ASIST.
What Parents Want to Know About Adolescent Self-Harm: NOSP Project Findings
This FREE webinar for parents will highlight the key findings of a research project exploring parents information needs regarding supporting an adolescent engaged in self-harm. Professor Eilis Hennessy of University College Dublin (UCD) the principal investigator of this collaborative project between UCD and Pieta and funded by the National Office of Suicide Prevention will present the findings from this project on what parents want and need to know to best support an adolescent engaged in self-harm.
Friday April 22nd 2 pm- 3 pm
To book your please visit https://www.eventbrite.ie/e/310419010617
 
5 Things Parents Need to Know About Adolescent Self-Harm
This webinar will cover the findings of a recent collaborative project between UCD and Pieta and funded by the National Office of Suicide Prevention. This research explored the information needs of parents by asking parents with experience supporting adolescents engaged in self-harm and professionals who have worked with adolescents engaged in self-harm and their families. We will also discuss the most important information that parents need to know about adolescent self-harm.
Free online webinar for parents Tuesday April 26th from 7 – 8 pm
To book your please visit https://www.eventbrite.ie/e/311033659047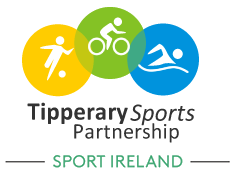 Safeguarding 3 – Designated Liaison Person (DLP) Workshop
Tipperary Sports Partnership is facilitating a Designated Liaison Person (DLP) Workshop on Monday 16th May, 2022 from 6.00-9.00pm via Zoom.
The third part of the Sport Ireland Child Welfare & Protection Training Programme is the Designated Liaison Person workshop also known as Safeguarding3. Every club/organisation should designate a person to be responsible for dealing with any concerns about the protection of children.
A person appointed to the Designated Liaison Person position in a club must have completed Safeguarding 1 – Child Welfare & Protection Basic Awareness Course. A club may appoint the same person to both the Club Children's Officer (also known as Safeguarding 2) and DLP
Please book early as places are limited on the workshop. A Certificate of Attendance will be awarded on completion of the course.
To book your place visit www.tipperarysports.ie
Cost is €15 plus booking fee.
For further information please contact TSP Office on 052 6166201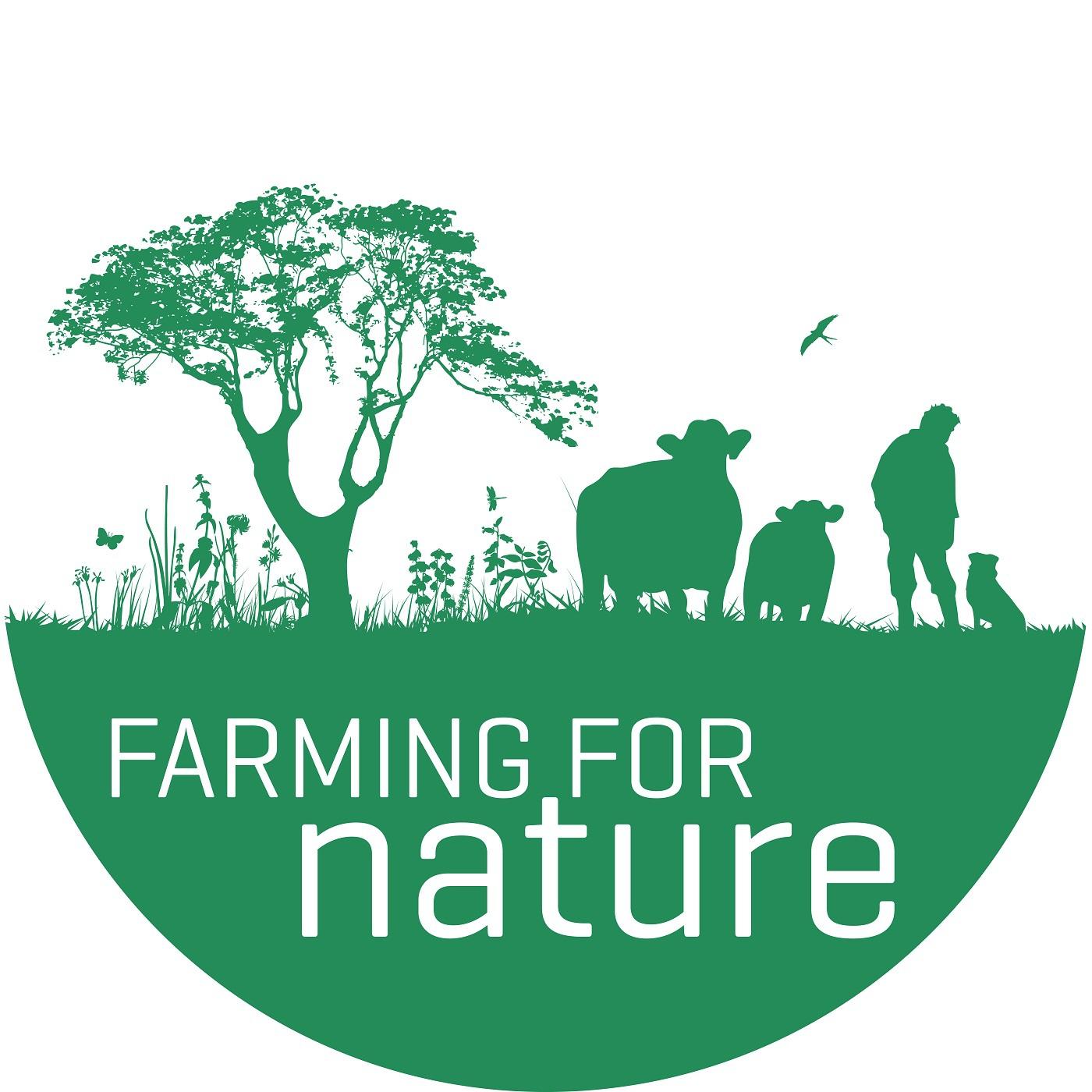 What Has Your Group Been Up To ?
Here is our 1st "what has your group been up to?" section on our newsletter.

This month Hillwalking Community Radio Group tell us what they have been up to recently.

Thanks Denny O'Dwyer for sending this piece into us.

Hillwalking Radio group assisted with a fundraising event to raise money for the Irish Red Cross for the relief effort in Ukraine which took part on Saturday 6th of March last.

It was a community walk to Darby's Bed which is located about 7 miles out on the Galbally road out of Tipperary town.

The total amount raised came to €2,500 and that included donations from other groups. Not a bad two hours work. The picture was taken at Darby's bed which is an old megalithic burial tomb.

Our Group crossed the border to the village of Ballylanders in Co. Limerick and took part in the St. Patrick's Day parade. The parade was a great success for a small village
If you wish to update the contact details, we have held for your group and guarantee up to date information please email details to coordinator@ppntipperary.ie
*If you no longer wish to be a member of PPN Tipperary and would like to unsubscribe please email coordinator@ppntipperary.ie
(Please note that by unsubscribing your group will no longer receive further first hand information in regards to Funding/Grants/Events/ Information etc that may be of help to your organisation)*