Tipperary PPN April 2021 Newsletter 2nd Edition
Sections:
1. PPN News & Members Corner
2. Funding/ Grant Opportunities
3. Public Service Announcements, Training and Upcoming Local Events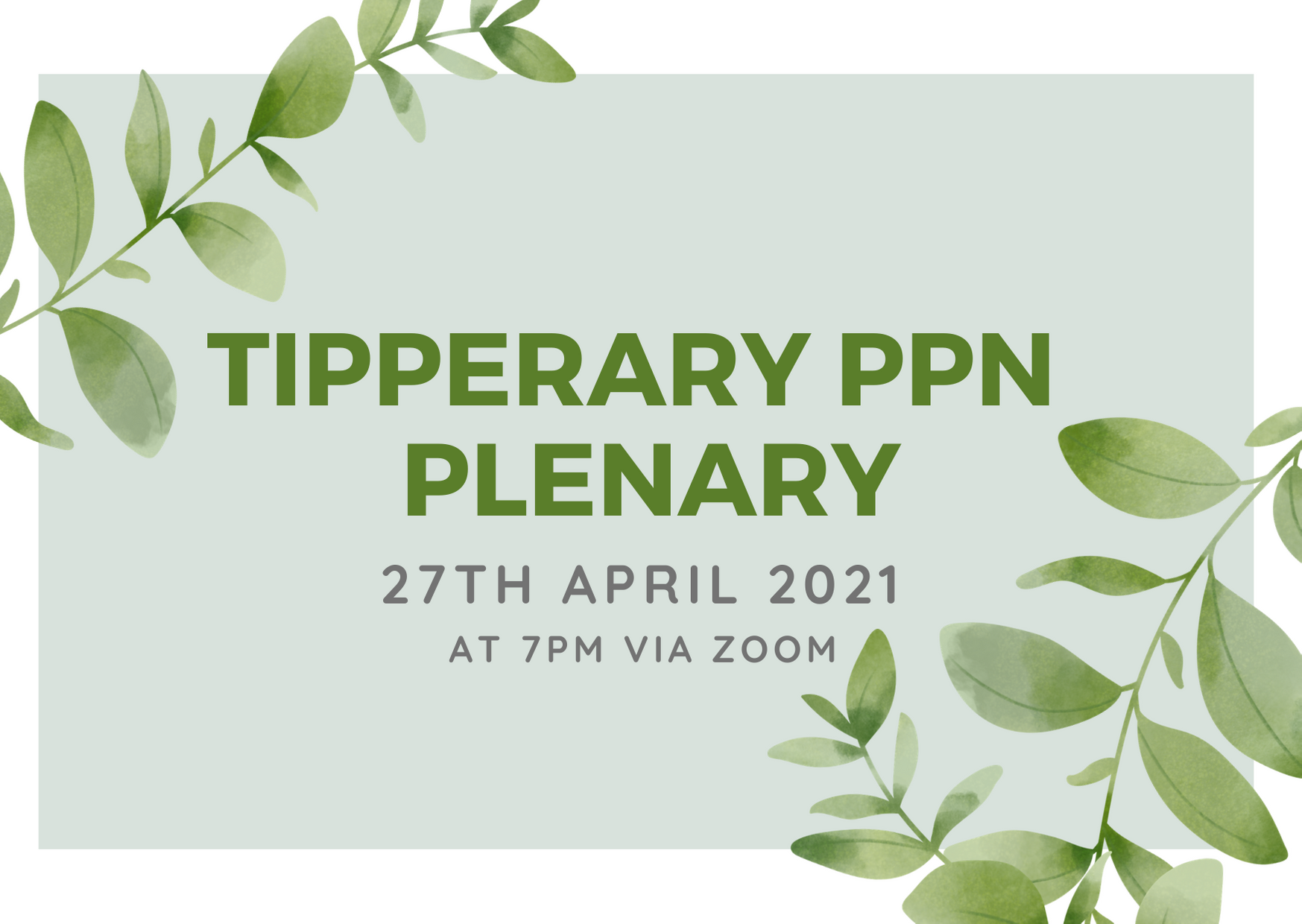 Funding/ Grant Opportunities

Minister O'Brien announces an additional €3.2m million extension to the Community Services Programme Support Fund
Joe O'Brien, T.D., Minister of State with responsibility for Community Development and Charities, announced on Friday, 9th April additional funding of €3.2million for the Community Services Programme 2021 Support Fund. This brings the total amount allocated under the CSP Support Fund in 2020 and 2021 to €7.95m.
Specific funding is being provided to help those organisations most in need to meet their ongoing operational costs such as insurance, light and heat and audit fees.
In addition, the existing supports already in place towards additional wage and PRSI supports are being extended from 1 April to end June 2021, in line with the extension of other Government wage support schemes.
This extension of the CSP Support Fund will be administered over the coming weeks by Pobal, who manage the Programme on behalf of the Department.
Minister O'Gorman announces new funding schemes worth €800,000 as part of What Works Initiative
The Minister for Children, Equality, Disability, Integration and Youth, Roderic O'Gorman T.D., today announced two new funding schemes, worth €800,000 and aimed at supporting staff and expanding the use of technology in community and voluntary organisations working with children, young people and their families.
The two schemes form part of the Department's What Works Initiative, which looks to maximise the impact of prevention and early intervention to improve outcomes for children and young people, and is funded through Dormant Accounts.
Alongside the two funding schemes, the Minister also launched a new Learning Strategy for the What Works initiative.
The Learning Together Fund is open for applications from April 9th, and will support professionals working in children, youth and family services with their learning requirements, peer interaction, project collaborations and knowledge dissemination. There is a total of €200,000 available under this fund and organisations can apply for a maximum of €20,000.
Rethink Ireland have been allocated €600,000 in funding for the 'Children and Youth Digital Solutions' Fund, which  will open for applications on 15th April 2021 and  aims to help projects supporting children and young people's services to become more efficient, transparent, inclusive and accessible by means of the innovative use of technology.
More information on these funding measures, and the Learning Strategy, is available on https://whatworks.gov.ie/
Our Rural Future: Minister Humphreys announces 24 landmark rural regeneration projects nationwide
Old Cinemas, Courthouses, Hotels, Convents, and Market Houses to be transformed into remote working hubs, libraries, e-learning, cultural, enterprise and community spaces

Development of pedestrian zones, green areas and outdoor public spaces to breathe new life into town centres

Focus on combatting dereliction, increasing the vibrancy of towns and regenerating iconic town centre buildings with new purpose
The Minister for Rural and Community Development, Heather Humphreys TD, has today announced €75million for 24 landmark regeneration projects in rural communities across the country.
The funding, which is being provided under the €1Billion Rural Regeneration and Development Fund will support the key objectives of Our Rural Future – the Government's ambitious new policy for Rural Ireland.
A large number of the successful projects provide for the regeneration of vacant town centre buildings as remote working and hot-desking facilities. These projects will support remote workers and commuters to work from and remain in their own local community.
A full list of the projects funded is available on Gov.ie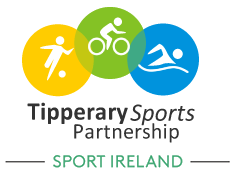 Club Sport and Physical Activity Development Fund 2021
Tipperary Sports Partnership aims to develop sport and increase physical activity in Tipperary. This fund aims to support setting up of new clubs or sections and assist club's to increase their capacity to deliver sport and physical activity and in turn increase membership and sports participation locally and support clubs to return to sport.
The Coaching Section aims to support and develop quality coaching in Tipperary and to encourage all coaches / volunteers to undertake appropriate education and training.
The Development Section aims to encourage the set up of new clubs and assist existing clubs to increase participation.

The COVID-19 / Return to Sport Section aims to support clubs, which do not have the finances to implement COVID-19 related hygiene and social distancing protocols and support the return to sporting activities only. (This fund is limited and only clubs who did not receive funding under the Covid-19 Club Small Grant Scheme in 2020 or from their National Governing Body can apply under this section).

Priority will be given to key target groups as identified in TSP Strategic Plan such as disadvantaged areas, older adults, young people, people with disabilities, women and girls, unemployed and ethnic minorities.

There is a maximum allocation of €1,000 available per Club under the Coaching & Development Section. Applicants can apply under either the Development or Coaching Section or both up to the maximum amount.
There is a €1,500 limit per club under the COVID-19 / Return to Sport Section.
Eligible Clubs can apply under the Coaching & Development Section and the COVID-19 / Return to Sport Sections to a max of €2,500.
This Funding Scheme is supported by Sport Ireland and Tipperary County Council.

The closing date for receipt of applications under this Fund is Thursday 27th May 2021 at 4pm.
Further information, criteria and application forms are available on TSP website – https://www.tipperarysports.ie/ or by contacting the office. Tel: 0761 06 6201 E-mail: info@stsp.ie

Creative Climate Action — Creative Ireland
The arts, culture, heritage and wider creative communities have a vital role to play in bringing the urgency of climate change to the forefront; in imagining and communicating the need for action at all levels of society.
The Creative Ireland Programme in collaboration with the Department of the Environment, Climate and Communications is delighted to announce the launch of Creative Climate Action. The €2 million fund – the first of its kind in Ireland – is for big 
creative projects that meaningfully connect people with profound changes we need to make. 
Creative Climate Action is looking for proposals which can use creative and artistic approaches to transform connection and awareness into climate action and behaviour change.
The fund is open to a wide variety of artforms and mediums across the creative and cultural sectors, including dance, film, literature, music, opera, architecture, street arts and spectacle, theatre, traditional arts, visual arts, cultural heritage, circus, libraries, museums, design of all kinds, animation and games, the audio-visual sector, publishing and fashion.  For more information visit :https://www.creativeireland.gov.ie/en/
Public Service Announcements, Training and Upcoming Local Events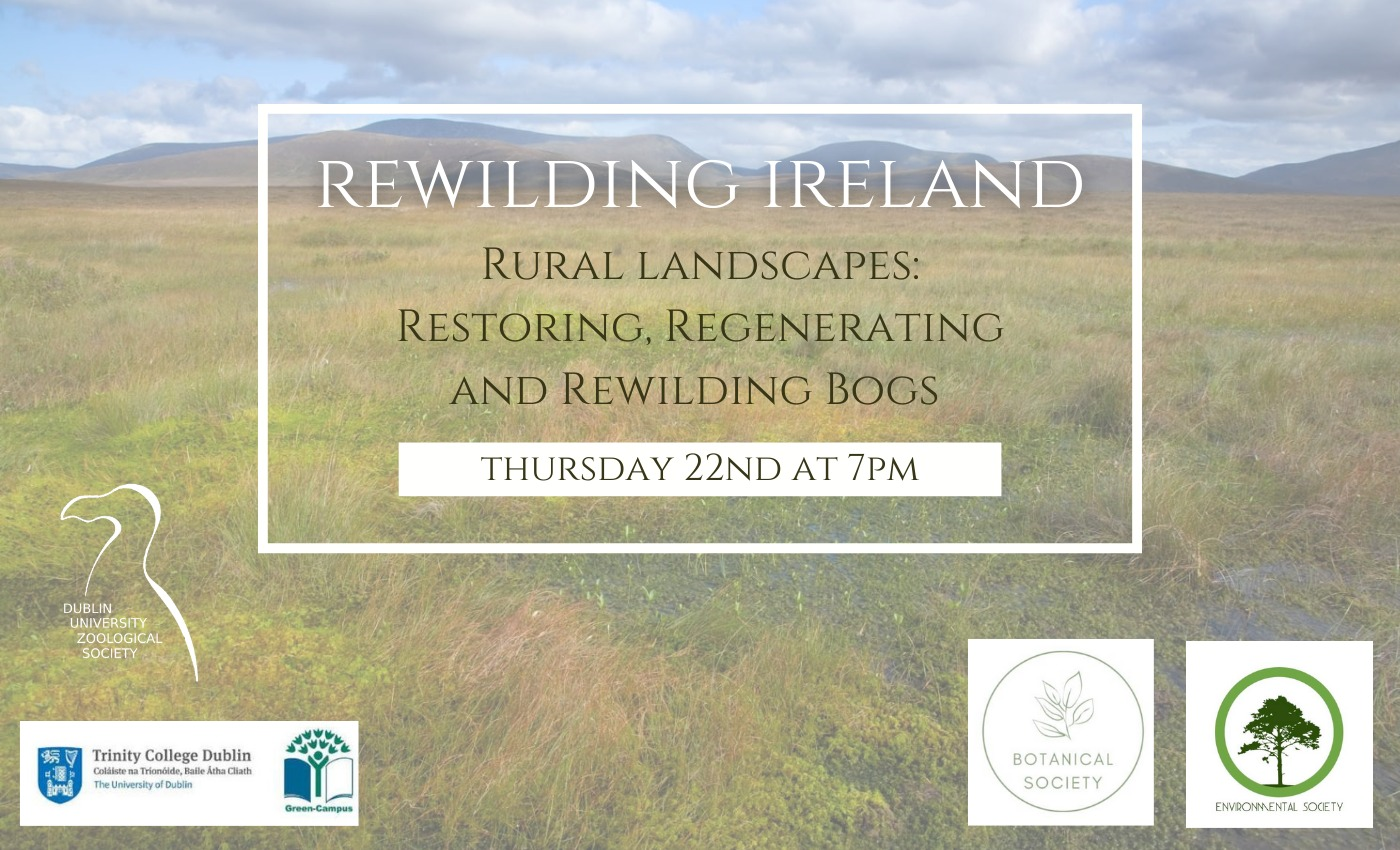 Rewilding Ireland Webinar
Rewilding Ireland webinar is being held by Trinity College Dublin on Thursday 22nd April @ 7pm.
Rural Landscapes: Restoring, Regenerating, and Rewilding Bogs is the second instalment of a three-part webinar series focusing on rewilding efforts throughout Ireland. The event will have three distinguished speakers to discuss the future opportunities for Irish peatlands. There will also be an opportunity for guests to pose questions to our speakers during a Q&A segment. 
The event will be hosted over Zoom and can be accessed at the following link https://tcd-ie.zoom.us/j/93402667189

Dementia Awareness Programme – meeting and training
Free Dementia Awareness Programme Now Available
Dementia: Understand Together is led by the HSE and aims to raise awareness and understanding of dementia, and to inspire the nation to stand together with the 500,000 people affected by the condition
.  
Join us for this online meeting and training course to talk about dementia and the things we can all do to make our communities inclusive.  
How: The meeting is hosted by Tipperary County Council and provided through the Alzheimer Society's online platform
When: Central to the course are two 'live video meetings' which you are encouraged to attend. They will take place from 12.00 to 1.00pm on Tuesday the 27th April and 4th May 2021.  
Between these two meetings you will have access to the online dementia training content and can complete this in your own time. A dedicated tutor will be there to support and advise you.
The course is FREE. For more information and to secure your place please email  learninganddevelopment@alzheimer.ie.    
Arts Office Newsletter 16th April 2021
Here is the link to the latest Arts Office Newsletter Arts Office Newsletter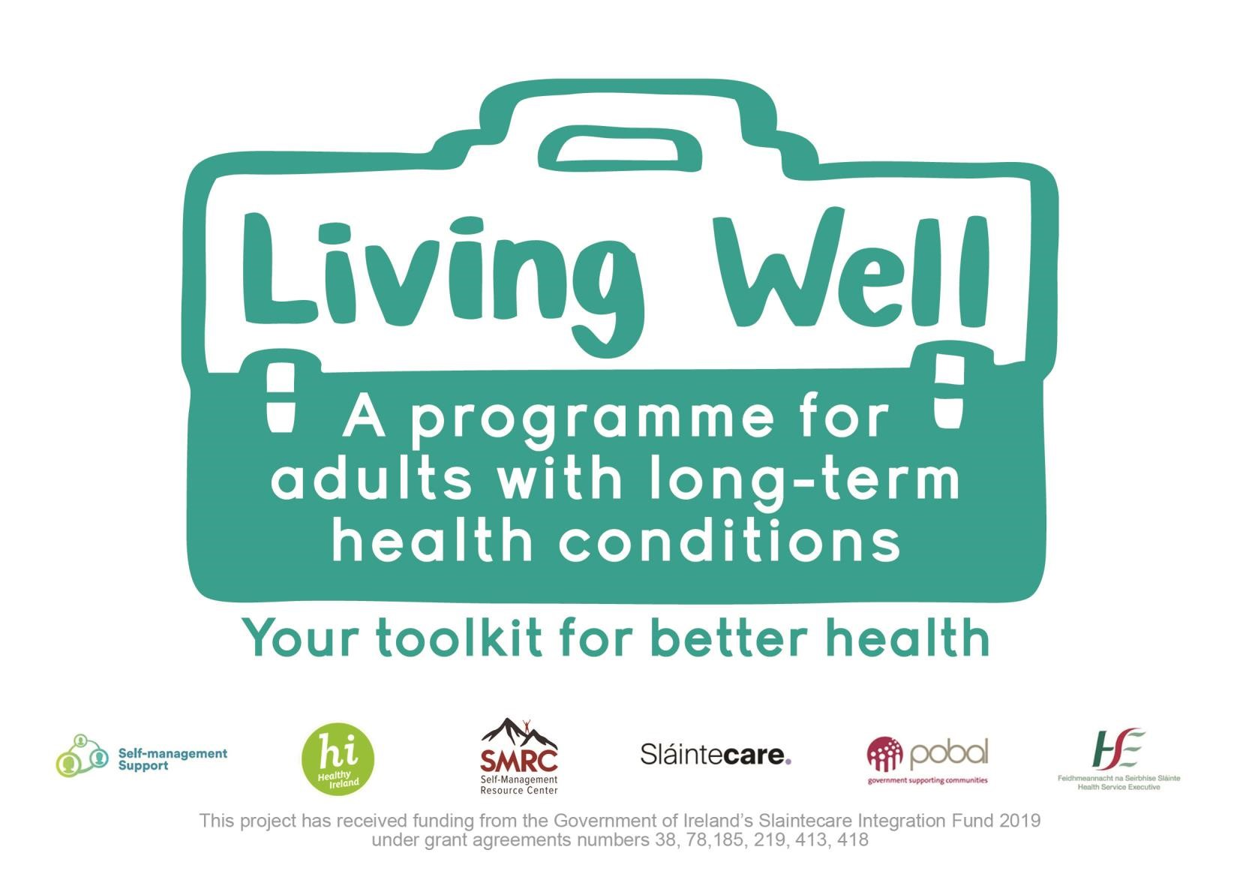 New COVID19 Living Well programme bookings New Date Added Plus Long Term COVID Date Available
Are you living with long term side effects from COVID19 (6months or longer)?Are you struggling after having COVID19?YESthen the COVID19 Living Well programme may be for you.
Bookings are now open for Living Well/COVID19 Living Well. Living Well is a free group Self-Management programme for adults living with long-term health conditions.
For bookings, enquiries or promotional material email selfmanagementsupportsSECH@hse.ie Or ring Catriona: 087 2939881 or 087 4088325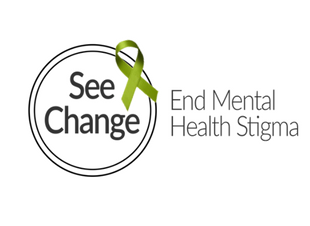 Media Literacy Ireland public webinar
Headline is a member of the Media Literacy Network of Ireland and they've just rolled out this year's #BeMediaSmart campaign. One of the big themes this year is a drive for more awareness on misinformation and to give people the tools to recognise it when they come across it, and to be more media smart in general.
Media Literacy Ireland are hosting a public webinar on the 27th April at 2pm looking specifically at misinformation and the Be Media Smart campaign. 
Registration is open here https://us02web.zoom.us/webinar/register/WN_2-5v2fSISyKd_WqFRKEF1A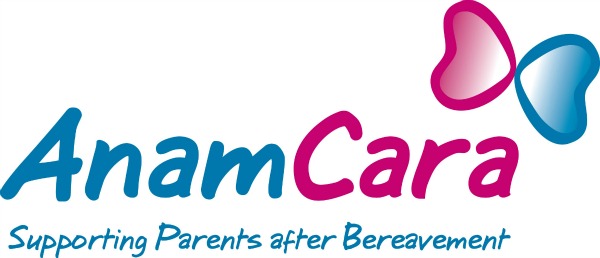 Anam Cara Bereavement Information Evening
The next Bereavement Information evening will be held in conjunction with Jacinta's Smile, an organization that support bereaved siblings. Jacintas smile will be on hand during the evening to discuss with parents how they can help support children after the loss of a sibling. 
This event will take place on Wednesday 21st April at 7pm
During the evening we will be bringing our Anam Cara booklets to life. After our guest speaker we will invite parents to join one of three break our rooms.
A Mothers grief

A Fathers grief

Helping your Children after the loss of a sibling. 
Each of these rooms will be hosted by one of our Anam Cara Professionals and a bereaved Parent. 
Katie Anne from Jacinta's smile will be in the break out room for parents who are interested in "Helping your children after the loss of a sibling"
If you know any parents that would like to join they can contact us here in Anam Cara. They can call us 085 288 8888 or email us info@anamcara.ie
As always all Anam Cara services are offered free of charge.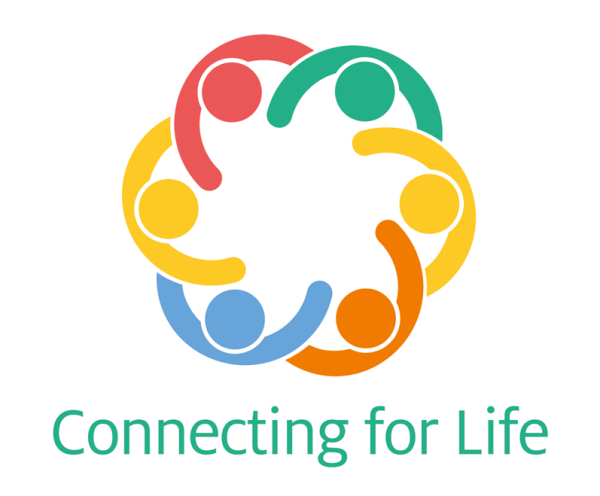 Recovery College South East Online Workshops – May and June 2021
Recovery College are running the following workshops
Understanding and Living with Bipolar (2 week Workshop) via ZOOM
Dates:  Wednesday 5th and Wednesday 12th May
Times:   11am – 1pm
Conversations about Suicidal Thoughts and Healing the Mind (6 week workshop) via ZOOM
Dates:  Wednesday 5th, 12th, 19th, 26th May and Wednesday 16th and 23rd June
Times:  11am – 1pm
Talking and Listening –  It works both ways (3 week workshop) via ZOOM
Dates:  Monday 10th, 17th and 24th May
Times:  2pm – 4pm
Practical Facilitation Skills (4 week workshop) via ZOOM
Date:     Tuesday 18th, 25th, May and Tuesday 1st and 8th June
Time:    1.30 – 4.30pm
Understanding Loss and Bereavement (2 week workshop) via ZOOM
Dates:  Wednesday 19th and 26th May
Times:  11am – 1pm
Lunchtime Wellbeing via ZOOM
Date:    Wednesday 26th May
Times:  1pm – 1.45pm
Understanding and Managing Anger (2 week Workshop) via ZOOM
Dates:  Wednesday 2nd and 9th June
Times:   11am – 1pm
Lunchtime Wellbeing via ZOOM
Dates:  Wednesday 30th June
Times:   1.00pm – 1.45pm
Further information from Recovery College South East, tel. (086) 174 6330, e-mail recoverycollegesoutheast@gmail.com
If you wish to update the contact details, we have held for your group and guarantee up to date information please email details to coordinator@ppntipperary.ie
*If you no longer wish to be a member of PPN Tipperary and would like to unsubscribe please email coordinator@ppntipperary.ie
(Please note that by unsubscribing your group will no longer receive further first hand information in regards to Funding/Grants/Events/ Information etc that may be of help to your organisation)*