Tipperary PPN Newsletter April 2019
Sections:
1. PPN News & Members Corner
2. Active Public Consultations/ Notices
3. Funding/ Grant Opportunities
4. Public Service Announcements, Training and Upcoming Local Events
With the upcoming local and European elections Tipperary PPN would like to re affirm that the PPN is
non-political.The PPN is a network that represents community, volunteer led organisations. This is specified in both the Guidelines for PPNs which issued from the Department in 2014 and in the subsequent PPN User Guide and as such is separate from the political process.
Call for PPN Reps for South Tipperary Development Company (STDC)
Tipperary Public Participation Network (PPN) is a platform for all its members in the Community, Social Inclusion and Environmental Sectors to have a say in local decision making.
There are many ways to have a say, you can take part in online consultations, you can attend PPN Member Events, you can contact your PPN Representatives on the varies Committees or you can become a PPN Representative yourself.
There are currently 2 Rep vacancies on South Tipperary Development Company.
South Tipperary Development CLG (STDC) is a local development company that has successfully delivered Rural Development and Social Inclusion programmes in South Tipperary since 2009. Through their programmes they offer support to a wide range of individuals and groups within the County including job-seekers, small businesses, community groups, children and families.
The nominees must come from South Tipperary and the nominee should have an understanding of the work done by the South Tipperary Development Company (STDC).
The board normally meets ten times per year. Board meetings usually commence at 7 pm and are held at South Tipperary Development Company office in Cahir.
There are currently two vacancies for this Board click here to nominate.
For further information or to discuss this Rep role please contact Avril Wilson PPN Coordinator 087 4567111
Closing date for nomination is 16th April 2019 @18:30
Active Public Consultations/ Notices

Disability action plan consultations
Make sure you have your say in shaping the future of disability in County Tipperary.
Tipperary County Council is inviting you to participate in a public consultation to draw up a Disability Action Plan for Tipperary. The consultation is looking to engage with people with disabilities and all those linked with disability, including service users, carers, families, agencies, organisations etc.
The overall aim of the plan is to support the equal participation of people with disabilities in society. It is very important to have your say in the development of this action plan as it will identify specific community, social and economic priorities for the county.
The disability action plan will address the following areas:
Housing and support to live independently

Education and training

Health and Social care

Transport and Employment

Information, Advocacy, Representation and Accessibility
If you were unable make the workshops please email deirdre.cox@tipperarycoco.ie with your submission.
The closing date for input into the Disability Action Plan is Tuesday 30th April 2019
Tipperary County Councils traveller accommodation programme
Tipperary County Council have, pursuant to the provisions of the Housing (Traveller Accommodation) Act 1998, prepared a Draft Traveller Accommodation Programme for Tipperary for the period July 2019 to December 2023. This draft programme contains an assessment of
accommodation needs, projected needs, a policy statement regarding Traveller accommodation and strategy for the implementation of the accommodation programme.
Copies of the Draft Traveller Accommodation Programme 2019 – 2023 will be available for public inspection at: 
Housing Section, Civic Offices, Limerick Road, Nenagh, Aras an Chontae, Emmet Street, Clonmel

Municipal District Offices at Carrick-on-Suir, Thurles and Tipperary
If you wish to make a submission at this stage please do so in writing to the address below before Friday, 3rd May 2019 to:
Housing Section, Tipperary County Council, Aras an Chontae, Emmet Street, Clonmel, Co. Tipperary.
Creating a local sustainable future – Practical actions for your community
Kilkenny, Tipperary, Waterford, Wexford and Carlow PPNs in collaboration with the Irish Environmental Network organised this event concentrated on local action, with the aim of giving attendees real and positive actions that could be taken back into the community and used for local change.
To read the full report from the day read creating a local sustainable future report.
Funding/ Grant Opportunities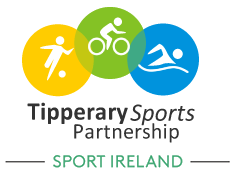 Funding Opportunities For Sports Clubs
Tipperary Sports Partnership is now accepting applications from Sports Clubs under the 2019 Coaching and Development Funding scheme.
The coaching element aims to support and develop quality coaching and to encourage all coaches/volunteers to undertake appropriate education and training while the Development section of the fund aims to encourage the formation of new clubs and to assist existing clubs in Tipperary to increase participation in sport. 
Priority will be given under the funds to key target groups as outlined in the TSP Strategic Plan. €12,000 is available under the Funding Scheme with a maximum of €500 per club per annum.
The closing date for receipt of applications under the Coaching and Development Fund is Thursday 16th May 2019 at 4pm.
Further information, criteria and application forms are available on TSP website www.tipperarysports.ie 
or by contacting the office 0761 06 6201 | info@tipperarysports.ie

Town and Village renewal scheme 2019
The Town and Village Renewal Scheme 2019 and its criteria has yet to be announced by the Department of Rural and Community Development, at this early stage Tipperary County Council, is trying to figure out level of interest in this scheme and the type/nature of any proposed projects that may be eligible for the scheme.
Please Note: All applications for funding submitted by Tipperary County Council to the Department of Rural and Community Development for consideration must include evidence that all necessary permissions (ownership and planning) are in place at the time of submitting the application. 
So when submitting your application; if planning permission is required for your project a copy of permission to be provided by you is included in application. However, if  planning permission is not required for your project, that you have obtained a Section 5 declaration from the Planning Authority and a copy of declaration is included in application. Any applications submitted without such evidence will not be considered.
For guidance, the Council recommends that the qualifying conditions and terms of the 2018 scheme should be taken into consideration when developing your proposal.
Please submit your proposal using the Expression of Interest form by Monday 29th April 2019 either by post on
Town & Village Renewal Scheme 2019, Community & Economic Development Section,Tipperary County Council, Ballingarrane House, Cahir Road, Clonmel, Co. Tipperary, E91 E183.
or email townandvillage2019@tipperarycoco.ie. Full details are available on www.tipperarycoco.ie
Communities Integration Fund 2019
Applications for integration projects are now invited under the Communities Integration Fund 2019. A total of €526,000 is available from the Office for the Promotion of Migrant Integration in 2019 to support organisations community integration projects. Applications are now sought from organisations such as local community groups, sports clubs, faith-based groups, arts groups formal and informal schools, theatrical and cultural organisations wishing to carry out activities  to promote the integration of migrant and host communities, foster mutual cultural respect and encourage migrant participation in civil and cultural life. This year's fund includes a sum of €26,000 for integration-through-art projects. This has been made available by the Office of Public Works, under the "Percent for Art" scheme.
The primary target audience for proposals are migrants (EEA and non-EEA) legally resident in the State, and their children. As this Fund is intended to support the integration of migrant and host communities, all applications must demonstrate how they will involve both migrant and host communities in the activities proposed.
The maximum grant amount that can be applied for is €5,000 and the minimum grant is €1,000.
An organisation may submit more that one application, however, a separate application must be submitted for each project/initiative. 
The Guidance Note for Applicants provides important information in relation to the parameters of the scheme and how to complete and submit your application. 
Applications must be submitted electronically using the Communities Integration Fund 2019 Application on the EU Survey online tool provided before 2nd May, 2019 before 9pm. Applications received after this deadline will not be considered. 
For more information visit www.integration.ie
If you have questions regarding the Fund that are not answered by the Guidance Note for Applicants please e-mail them to: integrationfunds@justice.ie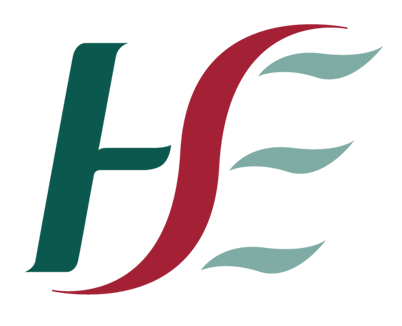 National lottery funding grants applications are now open
This funding is distributed by the HSE each year to community based groups and voluntary organisations under the Respite Care Grant Scheme and the National Lottery Grant Scheme.
Groups and organisations involved in the provision of Health and Personal Social Services can apply for once off funding of between €500 and €10,000 for suitable projects.
Further information and application form is available at www.hse.ie/lotterygrants.
Closing date for applications is 12 noon on Tuesday the 30th April 2019. Applicants will be advised as to the outcome of their application by 15.08.2019.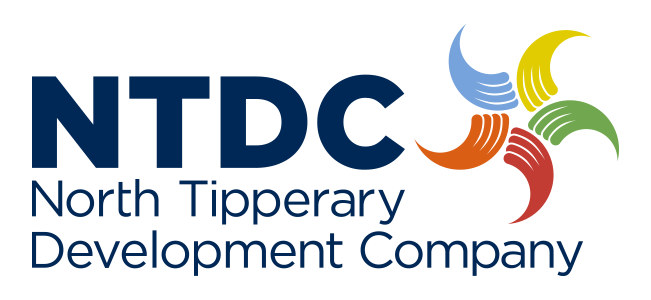 LEADER Programme Funding Available
Funding is available for community groups under the LEADER programme under a wide range of headings such as
Rural Tourism including Festivals

Enterprise Development including Social Enterprise

Town and Village Enhancements

Basic Services for Hard to Reach Communities

Services for young people (15-35)

Biodiversity

Water Awareness and conservation

Renewable Energy
Approval of these projects is subject to budget availability and eligibility with the programme.
The LEADER programme is implemented by the North and South Tipperary Development companies on behalf of the Local Community Development Committee. 
For further information contact:
North Tipperary Development company | 067 56676 | email: info@ntdc.ie
South Tipperary Development company | 052 7442652 | email: info@stdc.ie
Public Service Announcements, Training and Upcoming Local Events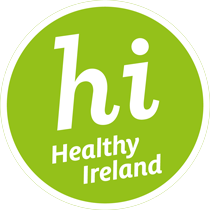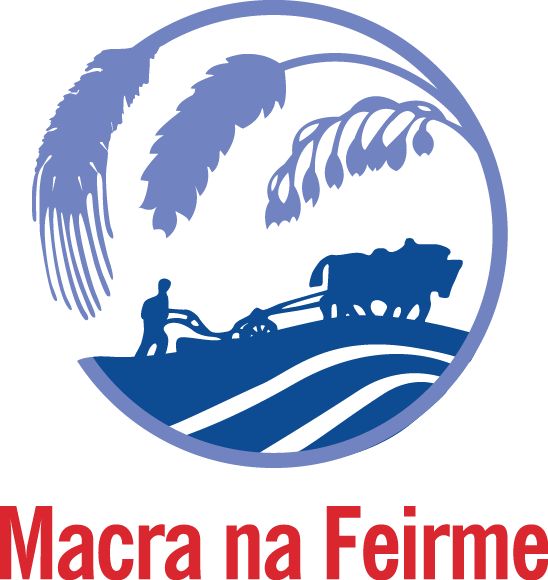 Make the Moove- Farmers Matter
Workshops to tackle mental health, improve wellbeing among Irish farmers and to seek possible solutions. The aim of the events is to give farmers in rural Ireland a voice.
Thursday 18th April 2019 Racket Hall Hotel, Roscrea 7.30pm -9.30pm
Thursday 25th April 2019 Anner Hotel, Thurles 7.30pm -9.30pm
North Tipperary Macra na Feirme have teamed up with Healthy Ireland to develop a community based response to positive health and wellbeing for farmers in their rural communities. This initiative gives those in the farming community the opportunity to share, discuss and showcase their support for one another in a friendly non-judgmental environment.
Farmers may feel isolated; feel anxious or weighed down with issues, both personal and on the farm; not able or motivated to seek help, or simply unsure of how to get started. It is hoped the proposed programme will challenge farmers to think about how they approach their work, their own wellbeing and their personal lives.
For more information contact John Keane 085 7049175 or Jonathan Dwyer 087 6778939 from Devil's Bit Macra na Feirme or email makethemoove@gmail.com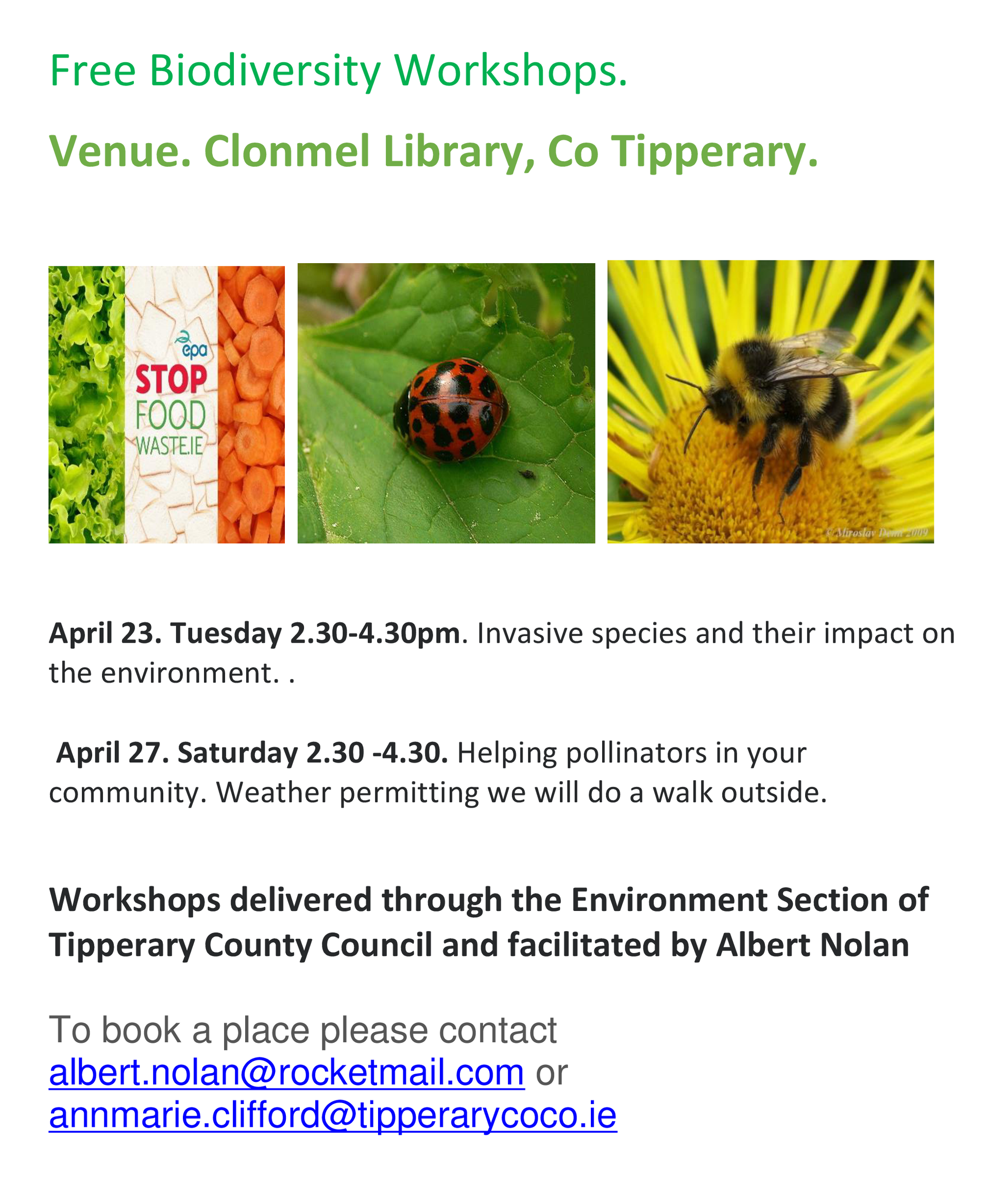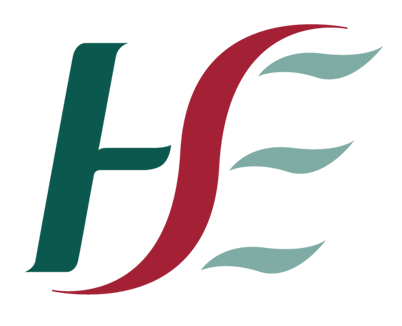 Lesbian, Gay and Bisexual Health Awareness Training
The LGBTI Steering group in the South East Community Healthcare (SECH) led by HSE's Social Inclusion Department has developed a Lesbian Gay & Bisexual Health Awareness Training. The aim of this half day workshop is to raise awareness around sexual diversity and explore some societal and individual attitudes and to consider some of the health issues for this community.
Wednesday 22nd May 2019 HSE Primary Care Centre Carrick on Suir  9.30am – 1.30pm 
Please return Lesbian Gay & Bisexual Health Awarenes training application form to
Gerard Sweetman LGBT Health Support Worker, Clonmel Resource Centre, Kickham Street, Clonmel, Co. Tipperary or email gerard@clonmelcrc.ie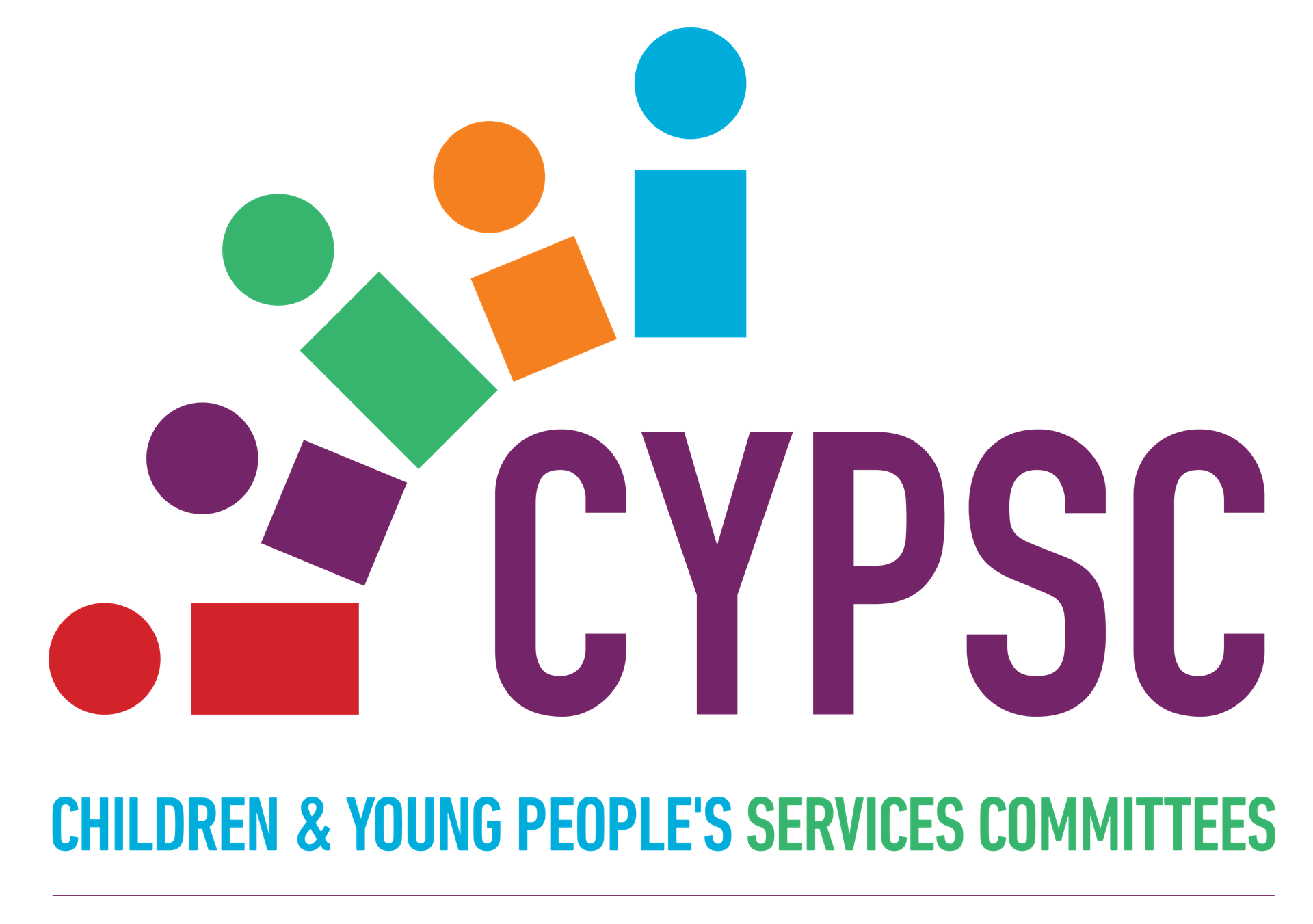 Parent Support calendar for April – June 2019
Please find Parent Support calendar for April – June 2019 attached. Also attached is an information sheet about the different parenting programmes, this document provides summaries on the parenting group programmes which are delivered by different agencies in Co. Tipperary: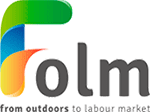 FOLM – From Outdoors to Labour Market programme
The Development Office in Limerick Institute of Technology is involved with the FOLM project.  The FOLM Programme is based on a successful model applied in Scotland by Venture Trust using an outdoor learning programme to engage young people in employment.
There are three Phases to this model: 
Phase 1   Engagement and connections with young people outside of employment, education and training. 
Phase 2   Outdoor Learning with expert trainers over a 7 day period where participants are taken on an outdoor journey to enhance their                          personal development and life skills
Phase 3   Expert Coaches will then work with a group of 10 and hold individual face to face coaching to support them in progressing to                          Training, Education, Volunteer work and Labour Market. The coaches will  work with the young people for 6 months to assess                         and assist if required along their journey.
We are initially carrying out 3 pilots in the mid-western region of Ireland: Limerick/Nenagh, Clonmel, Tipperary Town/Thurles in May and June. 
For more information visit www.folmweb.com or contact Marie Taylor on 0504 28476 by email Marie.Taylor@lit.ie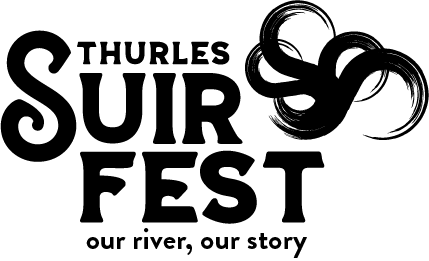 Thurles SuirFest, Our River, Our Story
Saturday June 15th Refresh Thurles will host Thurles SuirFest, Our River, Our Story, in collaboration with Thurles Scouts. The event will take place along the River Suir in Thurles on the Source Arts Centre Boardwalk and in the new Town Park.
The aim of SuirFest is to foster a great community spirit in Thurles through the celebration of our river and local environment. We hope this will be the beginning of an annual celebration of community and our natural heritage in Thurles. Local community organisations and businesses have a great opportunity to represent themselves positively at SuirFest by creating there own float which will bob gracefully downstream and be cheered on by live commentary on the day.
Floats can be as simple or technical as you wish and do not need to be sea worthy as the SuirFest team will look after that. We are inviting all of our schools, community organisations and local businesses to get involved. We will provide each entrant a tyre tube on which their float/boat can be built and decorated. So get thinking now and devise your entry.
 At SuirFest, we will enjoy traditional music performances from alongside tea/coffee and treats. Stands and exhibitors from Leave No Trace, Communities and Waters Office, Cabragh Wetlands, Willow weaving demonstation, Nature walks in the Town Park led by the National Parks and Wildlife Service, a display of the River Suir Audit and the perspective of local people on the importance of the River to townspeople. 
We will have the regatta of Thurles' home made boats from community groups, schools, businesses etc. We will also the launch of coracles built from willow by Thurles Scouts and a Charity Duck Race in aid of Thurles Scouts. 
SuirFest has been planned to compliment the Tipperary Library Cruinniu na nOg programme of arts and creativity workshops for kids from 10am that morning. For more information check out www.tipperarylibraries.ie
If you are interested in getting involved Contact: Refresh Thurles on Facebook, via Twitter on @ThurlesTidy, Tel 087 270 1689 or Email refreshthurles@gmail.com
If you wish to update the contact details, we have held for your group and guarantee up to date information please email details to ppntipperary@gmail.com 
*If you no longer wish to be a member of PPN Tipperary and would like to unsubscribe please email ppntipperary@gmail.com
(Please note that by unsubscribing your group will no longer receive further first hand information in regards to Funding/Grants/Events/ Information etc that may be of help to your organisation)*